Scout Comics' new release Canopus #1 by Dave Chisholm is a powerhouse of a first issue. A new science fiction story that tells the tale of Dr. Helen Sterling. Should you read it? Yes.
About Canopus #1
We begin the story not knowing what or who anyone is, just like Helen. Helen wakes up to a lifeless alien planet that is 300 light-years from Earth with no memories or recollections of what came before this moment. Helen is hazy and has an urge to go back to Earth, seemingly she thinks it's burning on fire. Her son, Arther, or at least from what we know, is her robot companion. As she explores the planet to find what she needs to get back to Earth, she runs into painful memories of her past. They return as monstrous manifestations hell-bent on her destruction.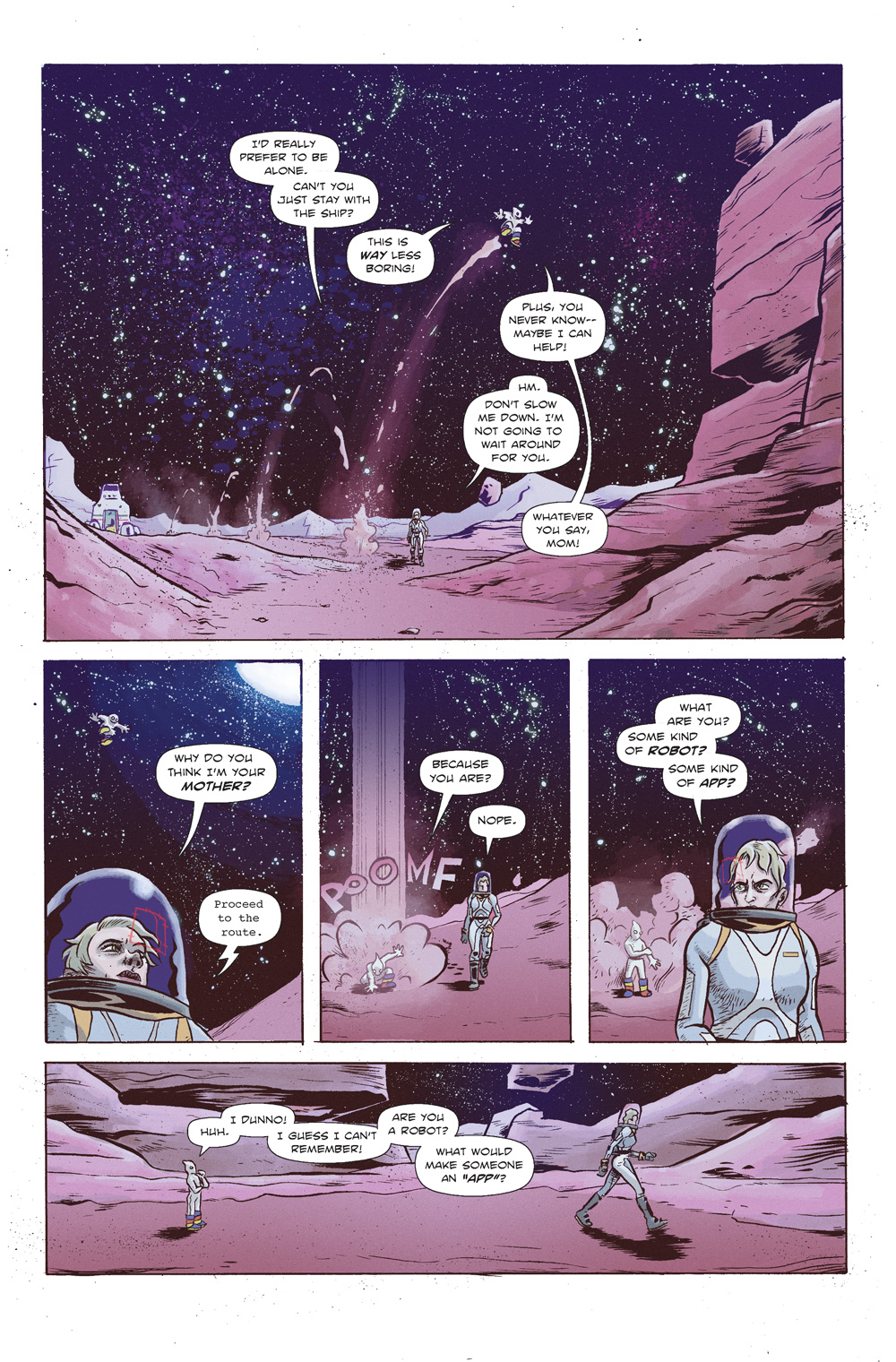 As Helen fights her way back to base, the memories and mysteries only get worse and deeper. Who is she, really? Why can't she remember details about herself? Why is she on this mysterious planet? Canopus #1 reveals Helen's PTSD in full form within this first issue, "eyes with dentures in them."
The Topic Of PTSD
No one wants to remember their worst memories, as humans, we try to suppress them as much as we possibly can. Helen is in the same boat. Not wanting to remember the details of her past or her father. This, unfortunately, leads her into a perfect position. One, she now has to deal with it. Two, she has to figure out why she is there dealing with it in the first place. While the first issue shows us more than it tells us, the writing is quite superb regardless.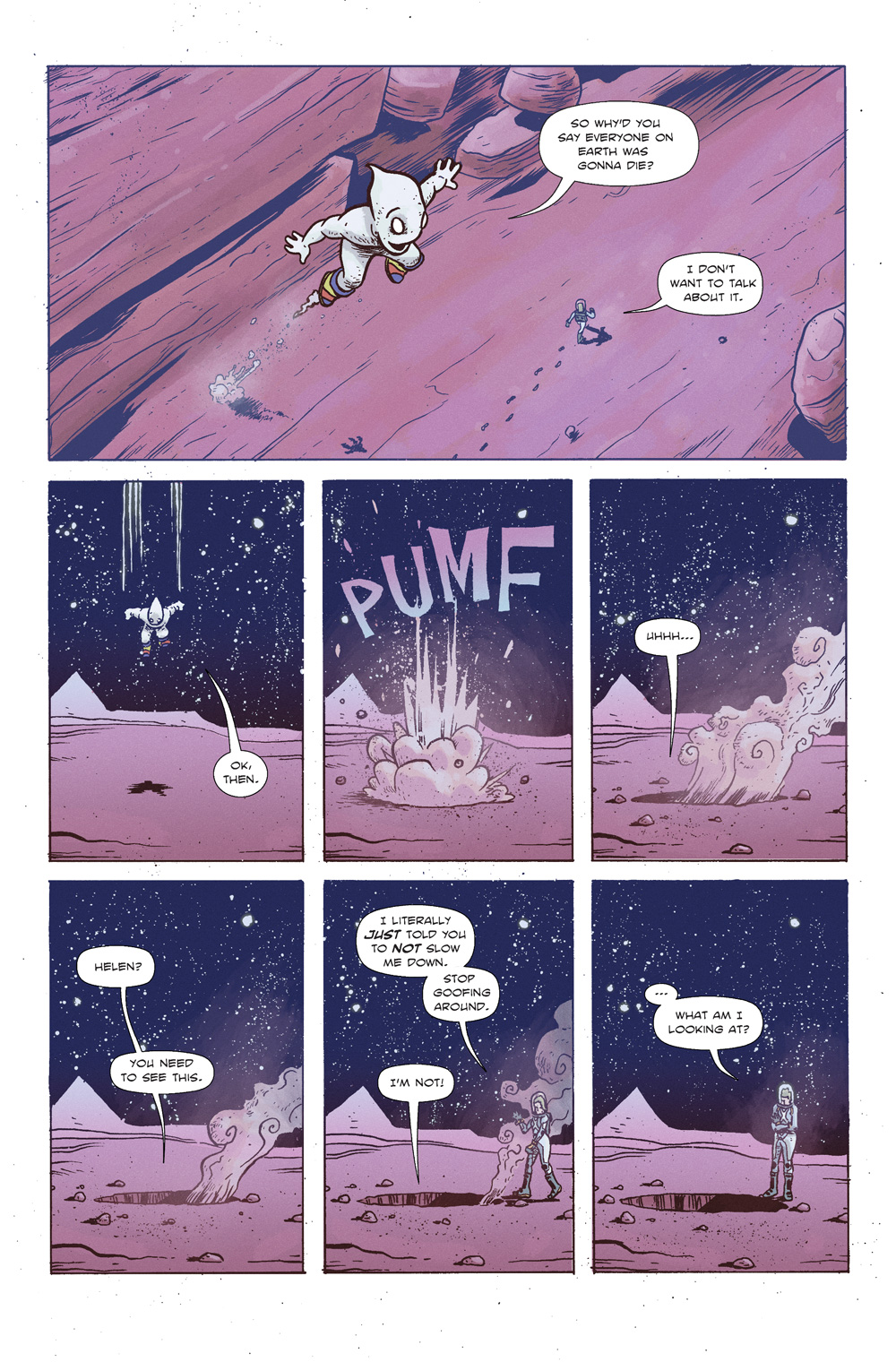 The highlight is on the art, but the writing is marvelously written to the point where you don't want the issue to conclude. Canopus #1 tells the story of Helen, it introduces the characters, the setting, and this planet's life force. It is not as dialogue-heavy as other first issues, which is good! This is focusing on the art, but there are panels and pages that are dialogue-heavy and they are… unbelievable (Figure 3).
The Artwork Will Frighten You
Since this first issue is focused on PTSD, the artwork follows that notion. It does provide such crisp and gorgeous colors, however, it will frighten you. Dave Chisholm does both the writing and the art, there's a specific panel that shows Helen's eyes as dentures/teeth and it is spooky. It is anxiety-driven. It is… frightening. All of these things, in the best way possible. While it is frightening to see, it is necessary for the type of story taking place. Not only is PTSD or a form of suppressed memories being showcased, but it is also science fiction. The coloring and art suit that genre. There are various uses of dark and pastel purples, blues, blacks, and pinks.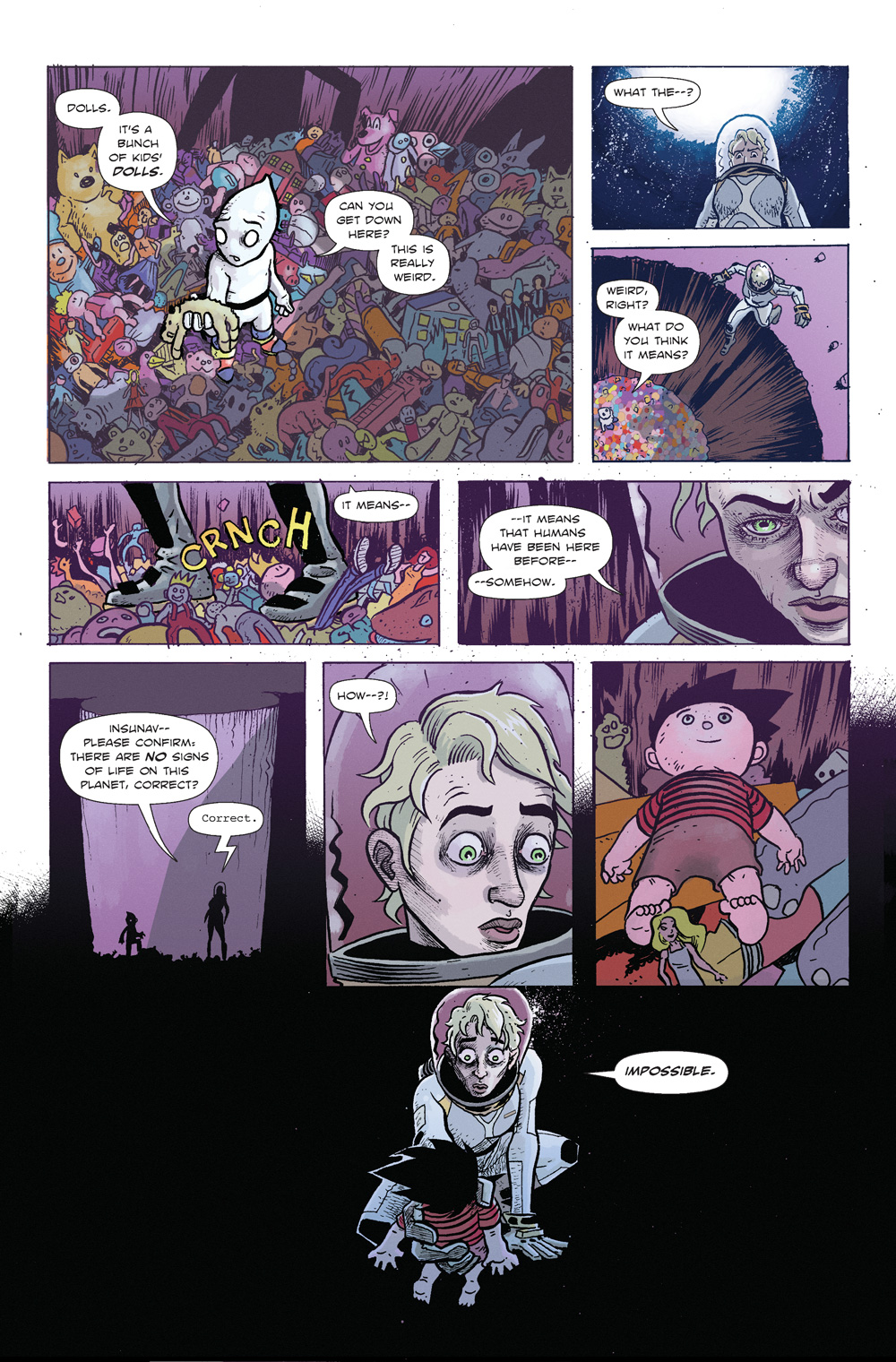 The colors resemble darkness, mystery, and a bit of intensity. If you are interested in science fiction psychological comics, this is one that will take you on a ride. The cliffhanger ending is the worst part because we wanted more of it. The comic does a swell job of keeping you interested just within the first 25 pages. It is a short comic compared to the 32 standard pages, but it shows and tells so much to the reader. We are patiently waiting for the next issue to release because there are so many ways you can shape this story. We cannot wait to see where the art goes alongside it.
Should You Read Canopus #1?
Well, yes.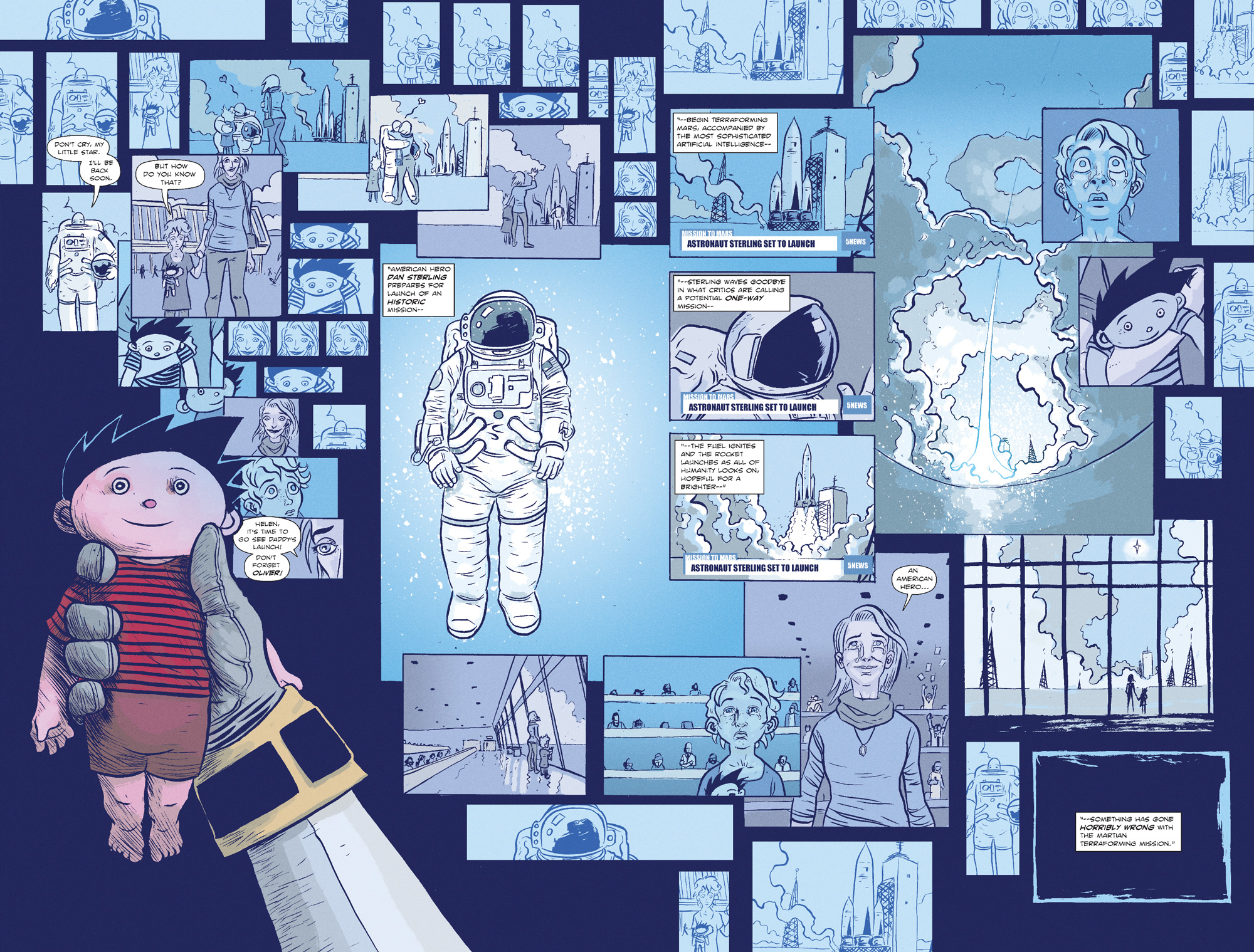 The first issue has created a sense of anxiety, but I want to go back for more? It is a conundrum, but the first issue is worth the read, no matter how much time you don't have this week, read this one.
Helen's PTSD Appears In Full-Force In CANOPUS #1
PROS
THESE PANELS AND PAGES ARE OUTSTANDING
THE ARTWORK IS JUST... *CHEFS KISS*
THE WRITING IS MARVELOUS
GREAT FIRST ISSUE ALL AROUND HONESTLY
CAN'T WAIT FOR THE NEXT ISSUE, LOOK OUT FOR IT!
CONS
CAN BE KIND OF WORDY AT TIMES, BUT NECESSARY
NOT LONG ENOUGH, THAT CLIFFHANGER SUCKED 🙁