As Hearthstone nears its fifth year anniversary, Blizzard will soon be launching its first expansion of the year: Rise of Shadows! Reintroducing the villains of past expansions, Rise of Shadows will feature an ongoing story – a new concept in Hearthstone. Along with being dubbed "Year of the Dragon," a total of three expansions and upcoming changes will shift the game as a whole.
Hearthstone: Return Of The Supreme Archaeologist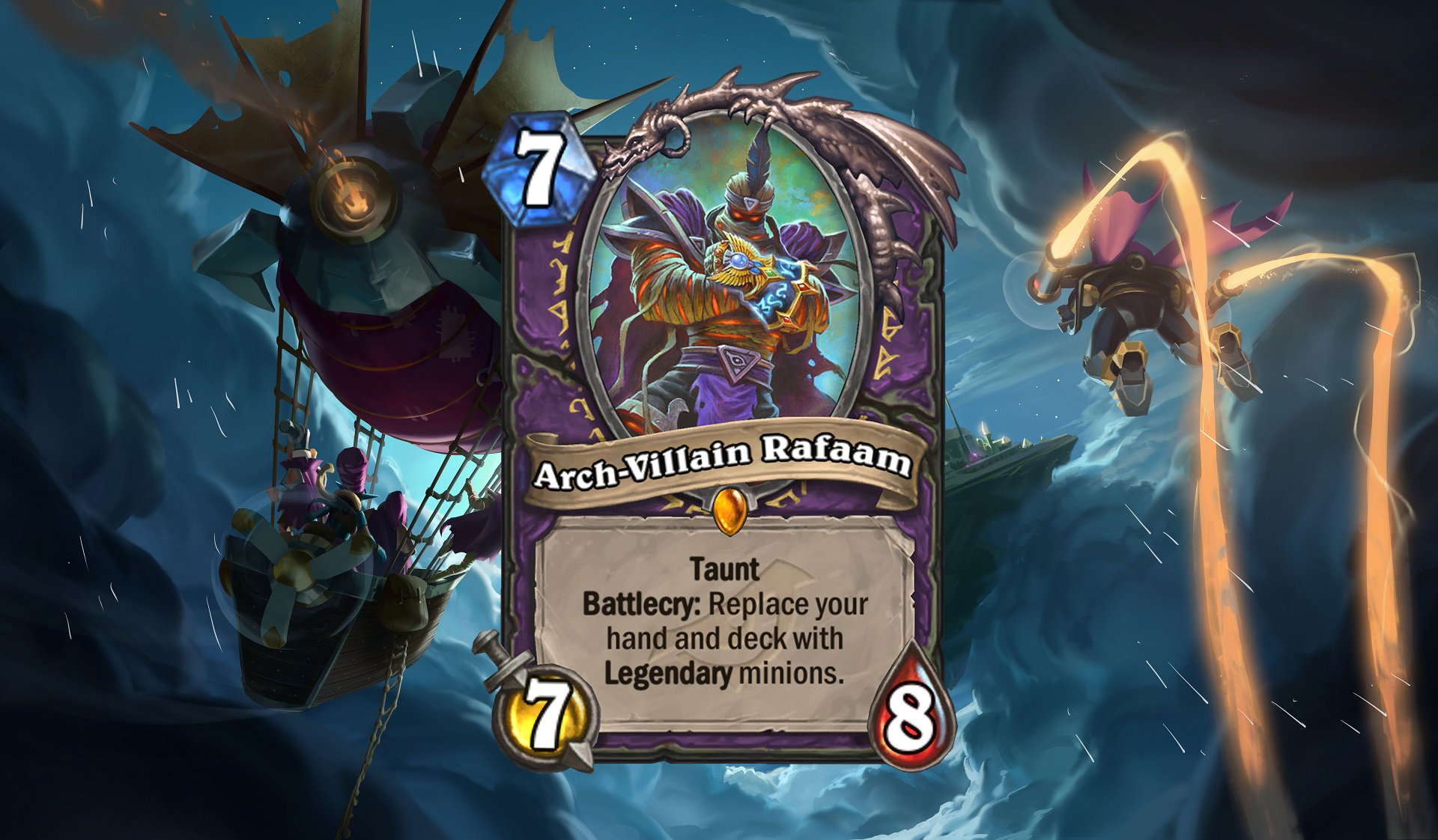 Rafaam was one of the earliest villains released in Hearthstone and is one of World of Warcraft's most famous. Back in 2015, the League of Explorers expansion released, featuring Rafaam as the main antagonist. Although it's been a while, players will be happy to welcome back such a classic villain into the standard format.
Hearthstone Arena streamer Kripparrian stated in his card discussion video:
"Particularly in Warlock, this is a really strong card… Standalone, Arch-Villain Rafaam is a pretty insane card."
How To Kill 4-Attack Minions: Forbidden Words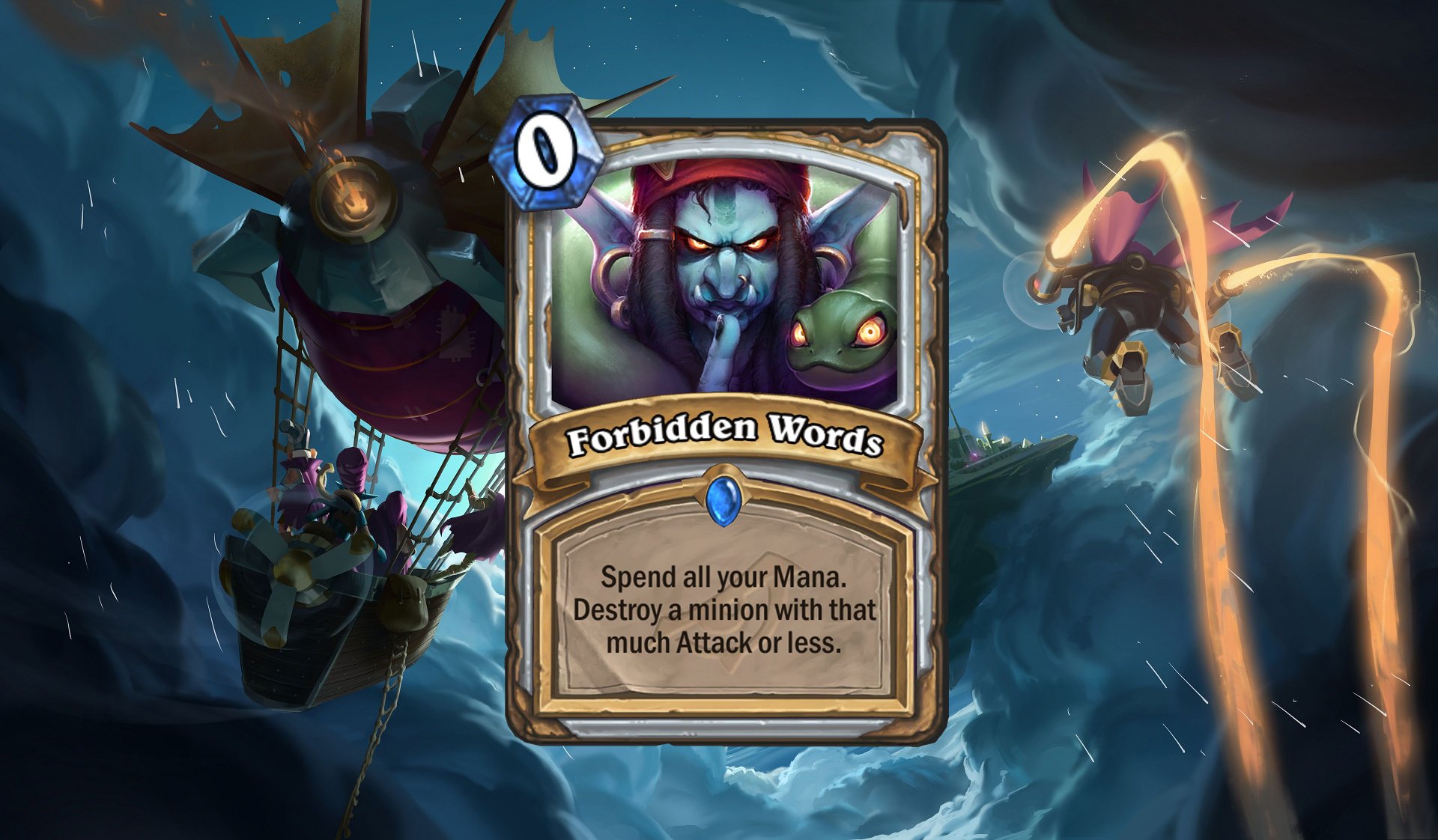 Finally, the Priest class is getting a spell that can target specific 4-attack minions. With the return of the Whispers of the Old Gods villain, Madame Lazul also returns the "Forbidden" keyword. By spending a certain amount of mana, Priests can now hard remove a minion with less than or equal to that amount of attack.
Trump, a popular Hearthstone YouTuber, explained in his video:
"You're often paying at least the same amount of mana your opponent paid the threat to be… it could be efficient, it's also just extremely flexible."
Schemes: Value Over Time
The first "scheme" has been revealed. These types of spells improve their effects over time. With no cap, schemes will continue to increase in value at every turn the card remains in-hand. On the downside, it means that the spell is least valuable on the turn you draw the card.
New Keyword: Lackeys
Every good villain needs some henchmen to do their bidding, which is why the new keyword being introduced to this expansion is "lackey." Lackeys are 1-mana, noncollectable minions that can only be generated from existing cards. Depending on the situation, different lackeys will be more useful than others.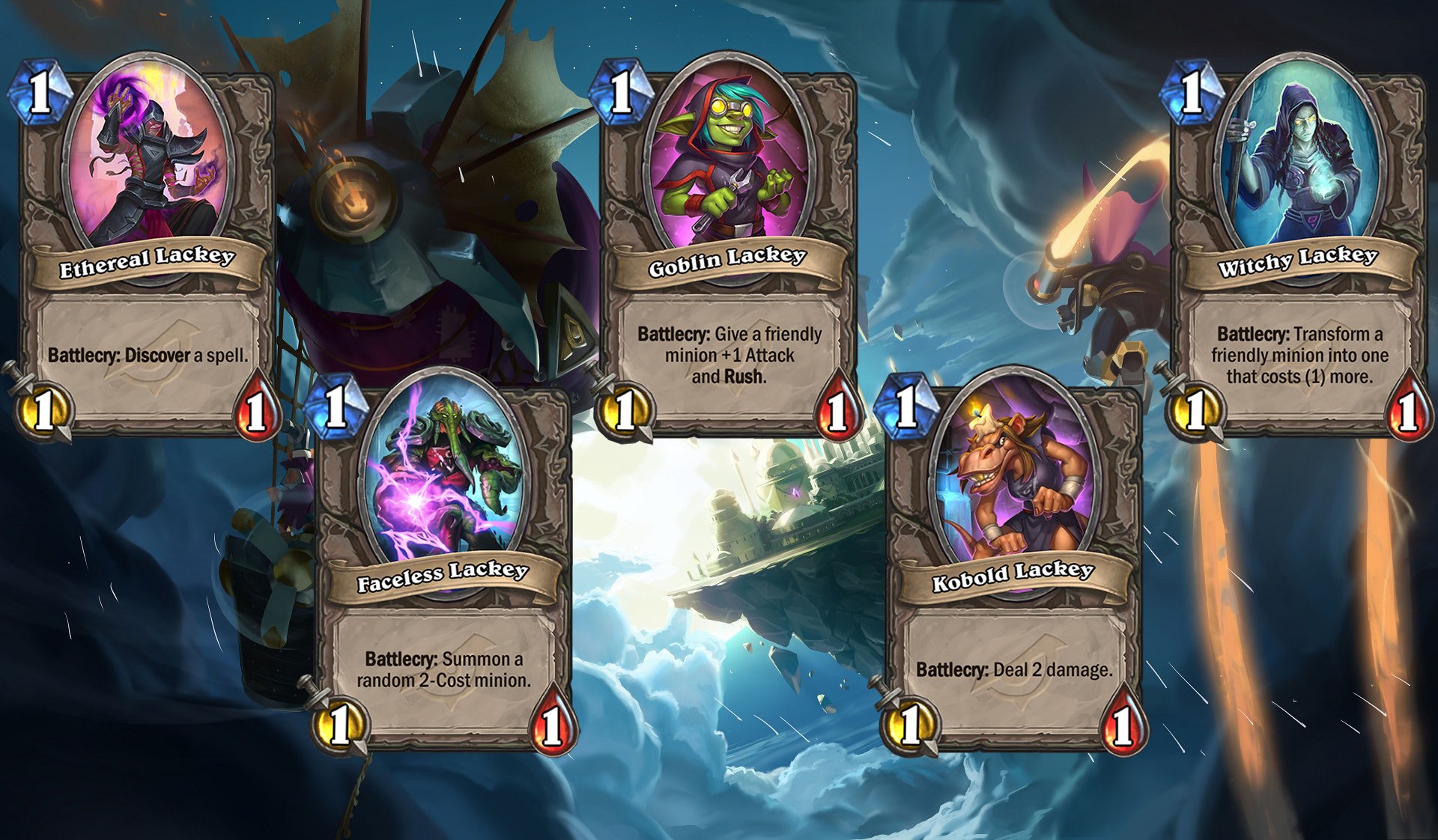 The Second New Keyword: Twinspell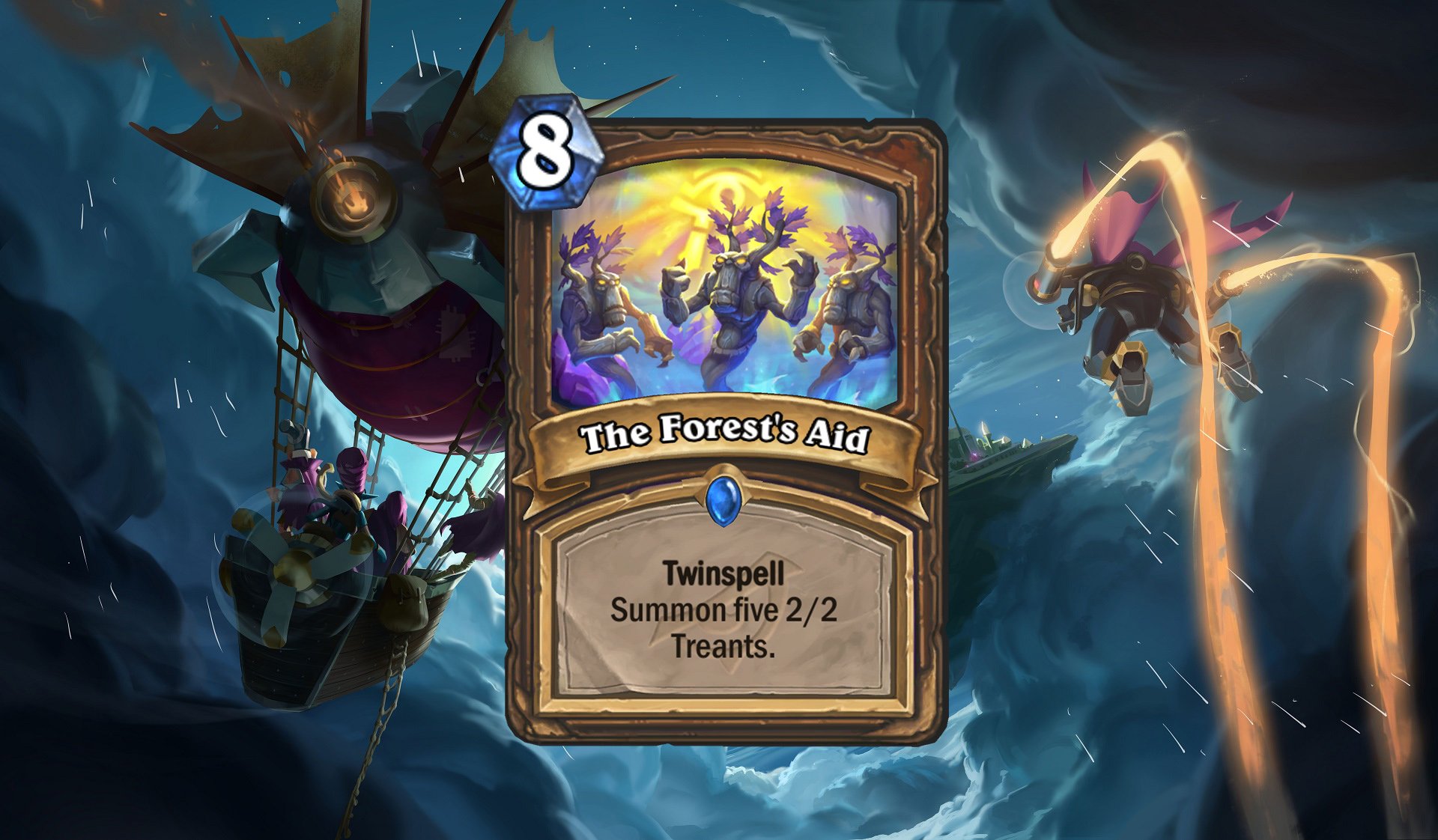 The Defenders of Dalaran, guardians of the magical stronghold, are utilizing this new mechanic to defend themselves from the League of E.V.I.L. Twinspell allows a card to remain played while a copy of it remains in the player's hand. Although slow, this Druid card gives off five 2/2 bodies that may be of use to the player.
Spellward Jeweler & Chef Nomi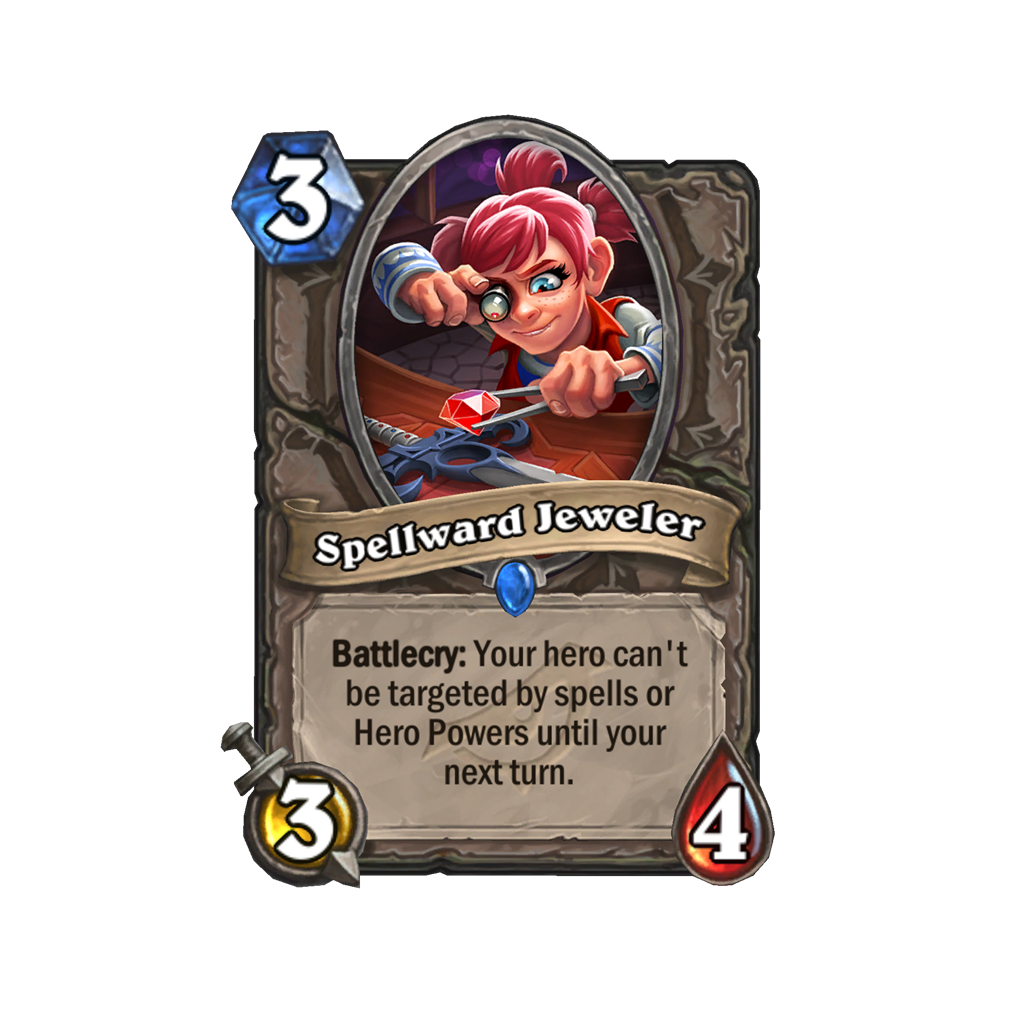 Two minions that were also revealed were Spellward Jeweler and Chef Nomi. Both have very specific effects that are only useful in certain scenarios. Spellward Jeweler's battle-cry defends players from decks that want spells to hit face. This minion will likely only see play if a lot of spell decks happen to see play. Chef Nomi is interesting because it has a decently high mana cost and is more of a "last stand" kind of card. This card may see some synergy with cards like Academic Espionage or Myra's Unstable Crystal, but this legendary is not likely going to see a whole lot of play.
Finishing Strong: Kalecgos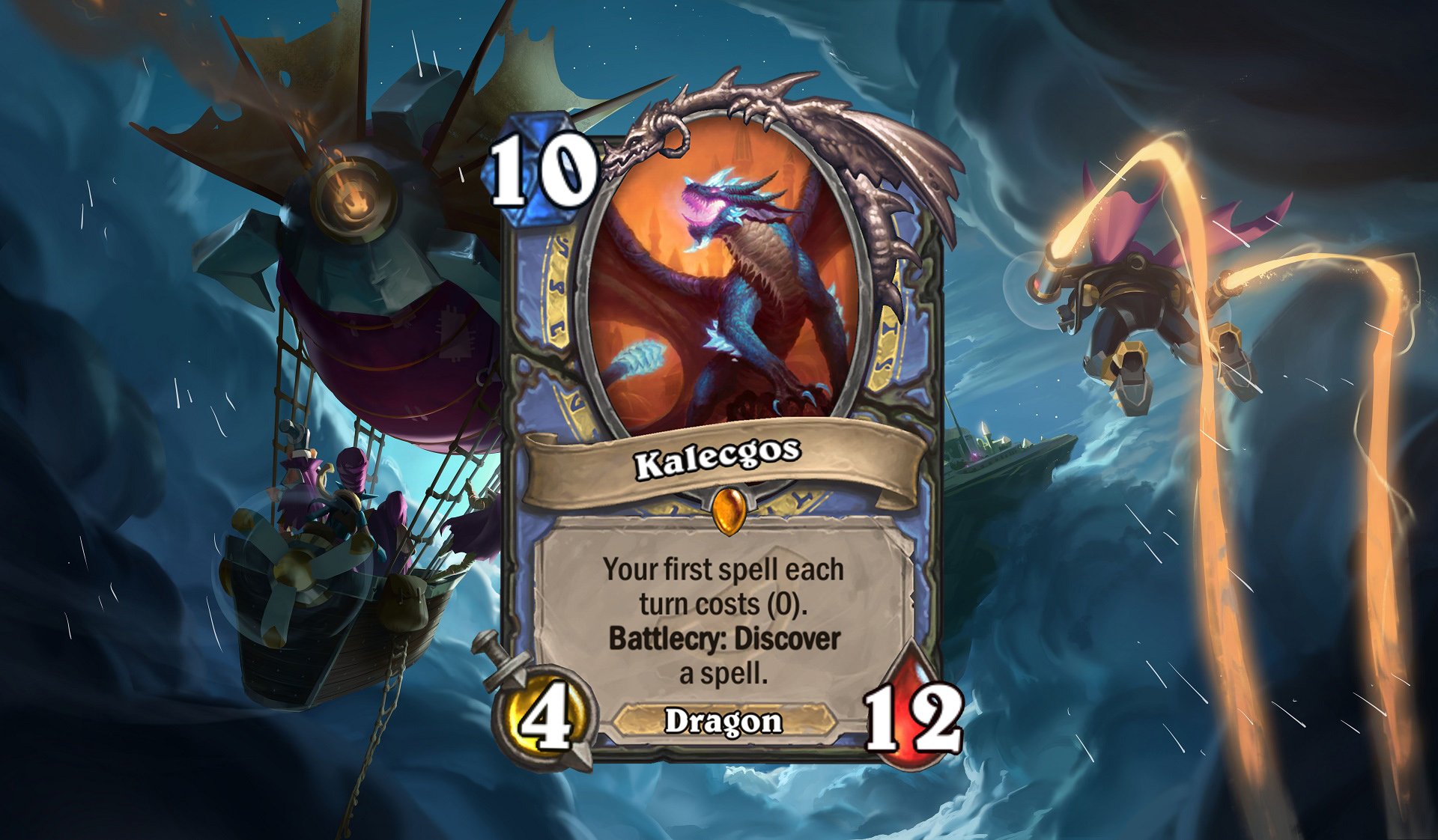 Mage is getting one of the stronger minions revealed so far, Kalecgos. This 10-mana, 4/12 dragon has an extremely powerful effect that can allow for some crazy combos if its effect remains in play.
Disguised Toast, one of the most popular Hearthstone players in the community, said:
It's a little expensive… but the effect is great and has self-synergy.
Hearthstone: Gang Up, But Better
Revealed the day after the announcement video, the Hearthstone Twitter account released a spotlight for another scheme: Toggwaggle's. The spell bears a resemblance to Blackrock Mountain expansion's Gang Up spell, except that Toggwaggle's Scheme gains value the longer it remains in hand.
Pre-Order This Hearthstone Expansion!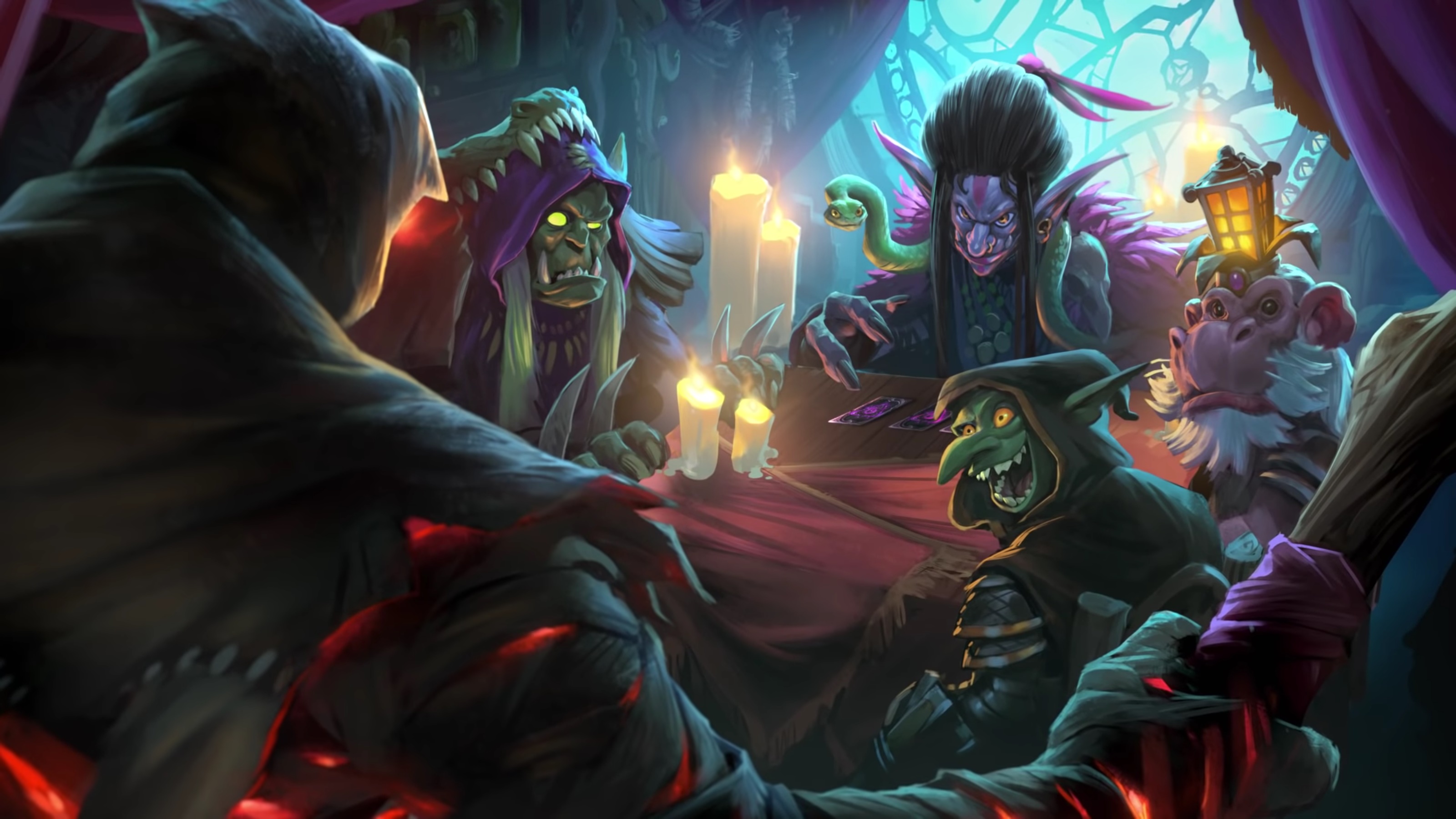 This coming expansion is definitely one of the most unique ones in all of Hearthstone. Including Dr. Boom from the Boomsday Project, Hagatha from Witchwood, Toggwaggle from Kobolds and Catacombs, Madame Lazul from Whispers of the Old Gods, and Rafaam from League of Explorers, this will be the most central villain in any single expansion.
Fans will receive the 135 card expansion on April 9th. There are two pre-order options: the mega bundle for $79.99, and the standard bundle for $49.99. Those who buy the mega bundle will receive 80 card packs, Madame Lazul as a hero portrait, an exclusive card back, and one random legendary upon the expansion's release.