Blizzard Entertainment has announced its second Hearthstone Next Expansion of the year, coming August 6th: Saviors of Uldum! With it comes over 100 new cards, the reintroduction of classic World of Warcraft characters, a new keyword, and the reuse of old game mechanics. However, this past year has been rough for the fanbase. Games such as Teamfight Tactics and Auto Chess have taken streamers and players from the game, leaving many wondering if Hearthstone even has a future. Saviors of Uldum is set for release on August 6th. The set is part of what Blizzard promised to be a narrative continuation of their latest expansion, Rise of Shadows.
New Hearthstone Next Expansion Keyword – Reborn!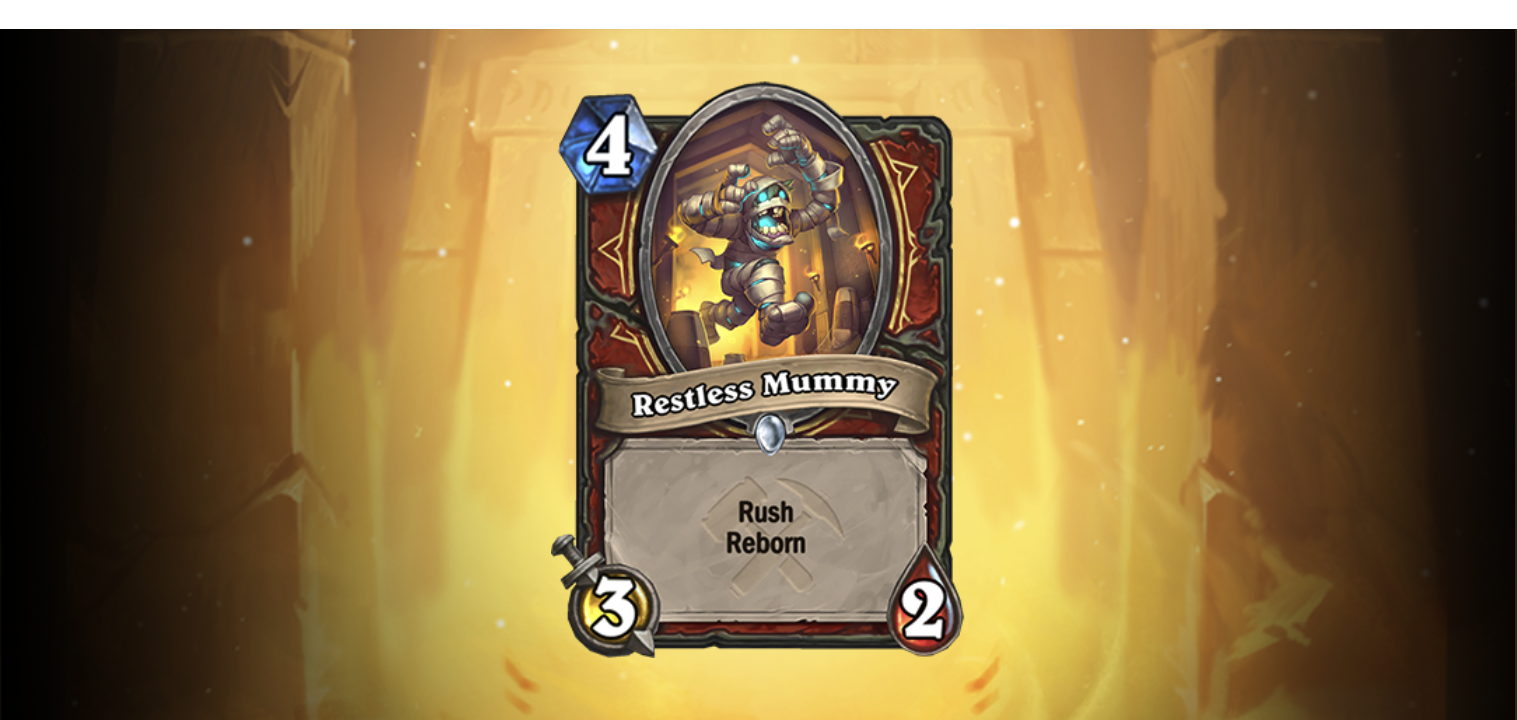 As customary with all new expansions, players are getting a new keyword. Just like the Paladin secret "Redemption," "Reborn" resurrects minions with 1 health after death. This keyword could be particularly powerful with Deathrattle minions, who would be triggered twice. Such minions could get countered with the next board clear card reveal.
Another Priest Board Clear – Plague of Death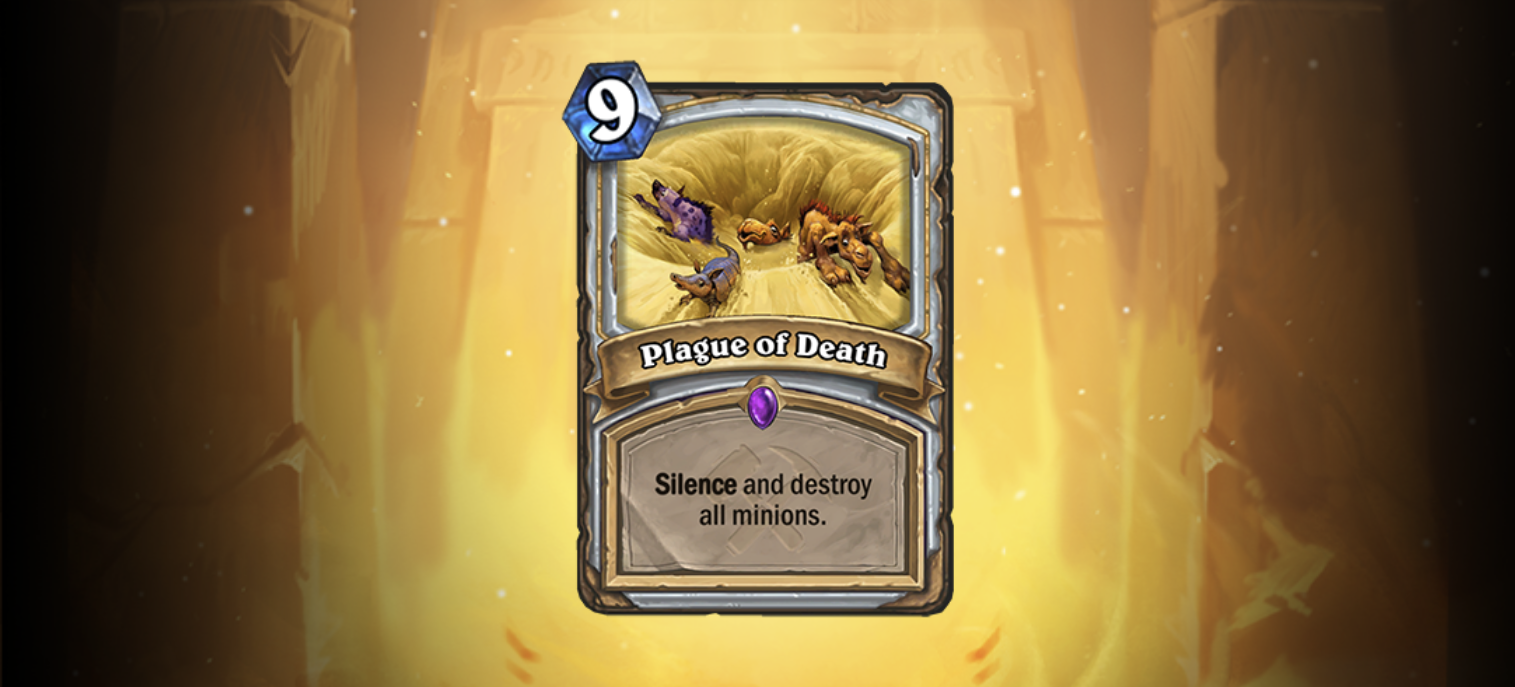 It's well known in the game's community that the Priest class struggles with board wipes in the vanilla card set. To counter this, Blizzard implements new Priest board clears with every new expansion. The card being added to the class is among the strongest of its kind, being a full clear with few downsides, other than its cost. On the other hand, the Wild format, the less popular version of Standard, suffers as a result. Within Wild, all the old Priest clears never leave, meaning the Priest class is left with ultra-powerful cards to wipe the board at almost any time.
Love from Un'Goro – Quests!

Reintroduced from the Journey to Un'Goro expansion, Quests are coming back with new requirements and rewards. Out of the two, the Druid quest is most likely stronger, considering how many turns end with leftover mana no matter the class. Warlock's quest could also synergize with Plot Twist or any other card that shuffles more cards into the deck.
Streamer Kripparian said about the Warlock quest:
"…if you have things like Plot Twist… it's really easy to do that quest… it makes it so your draws are very strong in the late game."
RNG Synergy Galore!

As the last few cards revealed, these cards have a heavy reliance on chance. Drawing cards, random card generation, and the Yogg-Saron effect are all here. The Questing Explorer, in particular, could be strong, being a viable choice for any quest deck. EVIL Totem could also be strong since most if not all lackeys are generally considered to be worth about 2 mana. Puzzle Box, like the Yogg-Saron legendary it's based on, could potentially save a game or destroy it.
Popular Hearthstone YouTuber Trump said of Puzzle Box of Yogg-Saron:
"This card is no Yogg-Saron because while ten random spells is around the amount that a general Yogg-Saron would cast, this card is nerfed by the fact you don't start off with a 7/5."
Pre-Order Bundles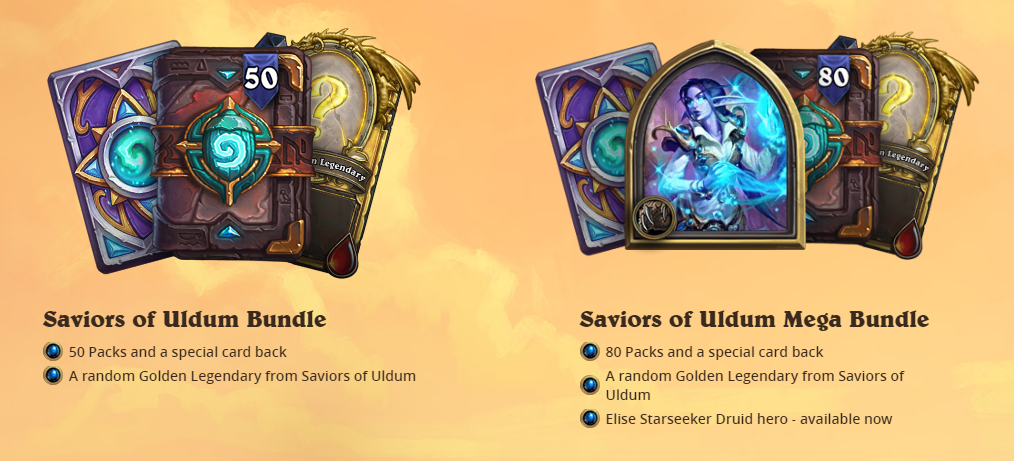 With the Saviors of Uldum expansion released on the horizon, two special deals is being offered. For $49.99, players will receive a special card back, 50 packs, and a random Golden legendary. For $79.99, players will receive the same exclusive card back, 80 packs instead of 50, an additional Golden legendary, and a new Druid hero portrait. It's worth noting, however, that hero portraits and card backs only serve aesthetic purposes.
Does Hearthstone Next Expansion Have a Future?
Although Hearthstone's playerbase may seem like it's starting to falter, such is true about fans of Blizzard Entertainment in general. With Activision Blizzard laying off almost 800 employees, the company's approval ratings have plummeted. That, along with the rise in popularity of Dota Auto Chess and League of Legends' Teamfight Tactics, left Hearthstone with a weak parent company and diminishing fanbase. If Blizzard can somehow salvage and save Hearthstone, only time will tell. Saviors of Uldum will be released worldwide on August 6th.