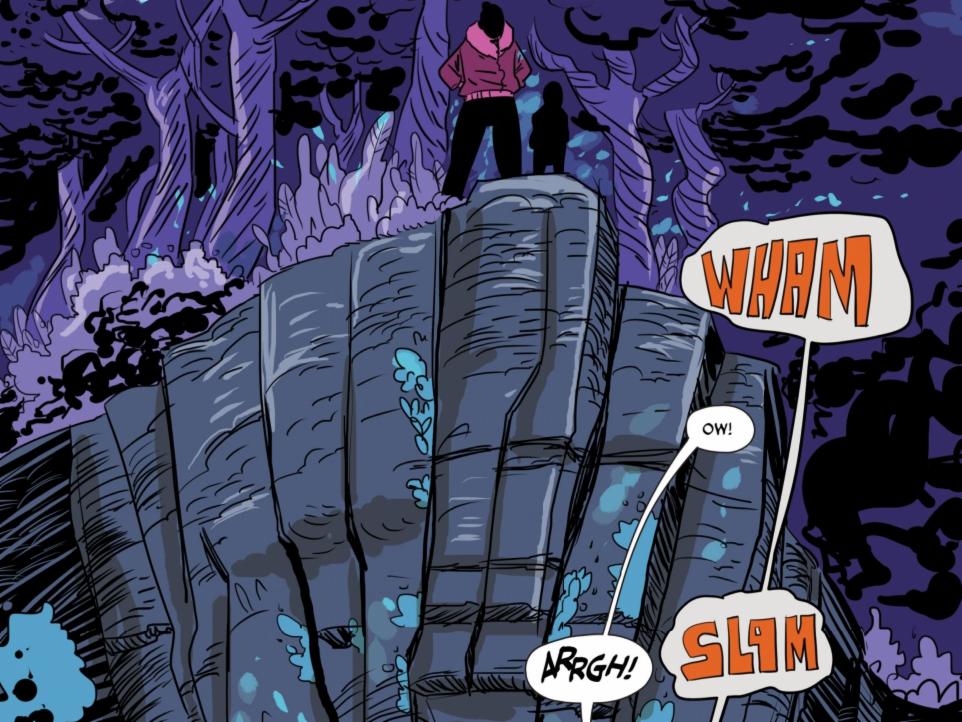 In Gryffen: Galaxy's Most Wanted #8 we are proceeding immediately from where we left off in the last issue. Gryffen and Seti-Stela are at the Reach Holding Facility where Seti may or may not get traumatized for the rest of his life. Galaxy's Most Wanted #8 was written by Ben Kahn, illustrations and colors by Bruno Hidalgo, coloring assistance by James Pinafiel, and letters by Sal Cipriano.
In Galaxy's Most Wanted #8, we are back to the conventional action-packed and gore-filled issues we are used to. (This is a change from issue seven where it was mostly political.) We get a look inside Gryffen's head about what she thinks about the word "hero," along with if the crew is doing what is safe or if they should start a war that won't stop for generations to come.
A Few Heartfelt Moments Between Gruesome Murder In Gryffen: Galaxy's Most Wanted #8
Throughout issue eight, it is obvious how complex Gryffen and Seti-Stela are. Obviously Seti is young and more naive; he has not understood and been in the situations Gryffen has been in. She is not afraid to show him that they are not heroes. That in this world they don't really exist. Gryffen goes on, killing as she pleases, and does not give a damn about being a "positive" role model towards him. Gryffen is doing what she thinks is honest and she is sticking to her guns.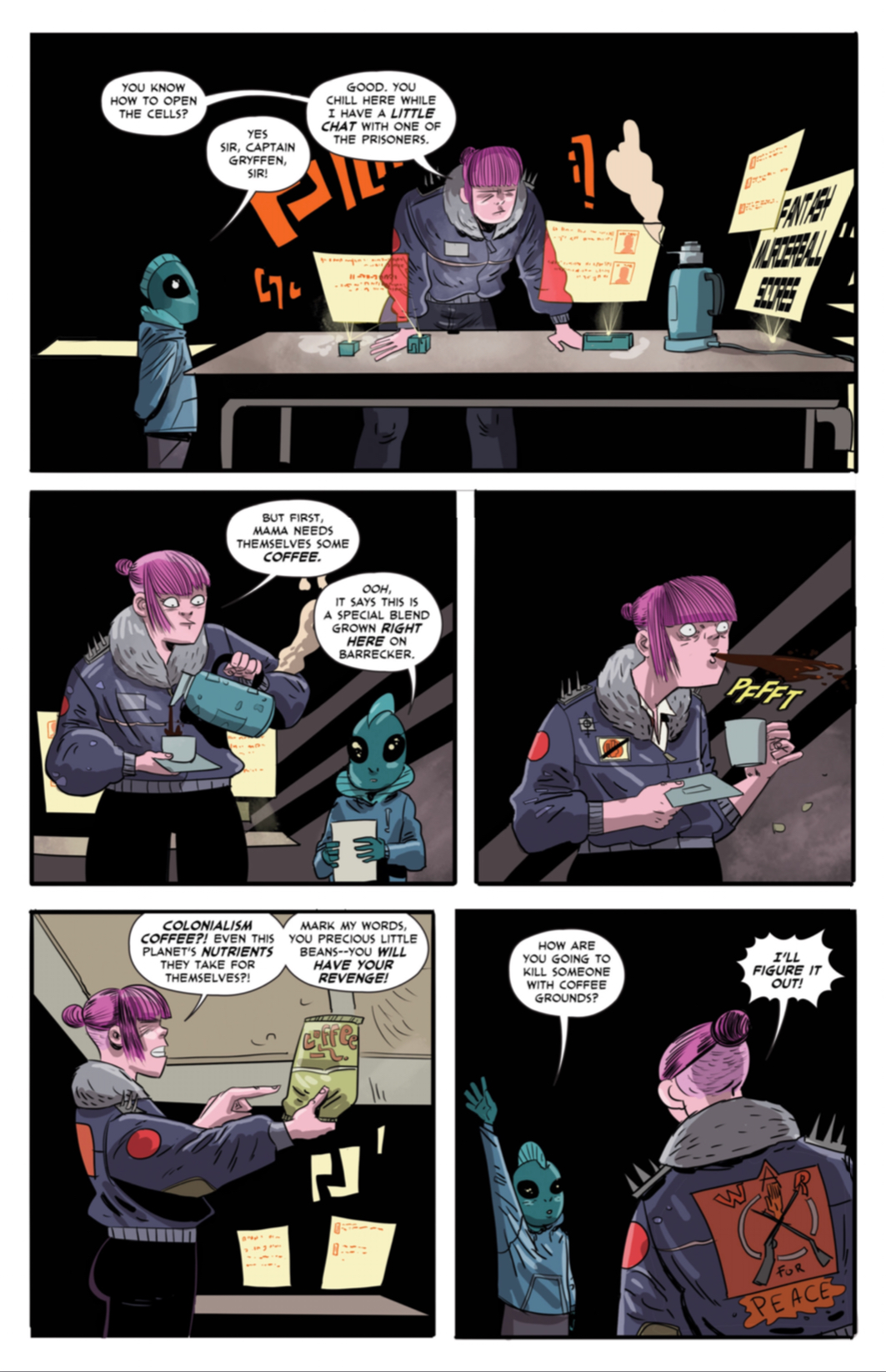 It is pleasant to see Kahn taking the "h" word and making it seem trivial. The society we live in uses that word to justify more violence. Gryffen might want to help these people escape from the Ingroup Justifiers. However, they are still causing a lot of violence that might not even help the majority of the planet's people in the long run.
"That's the thing about fires, Seti. Once you set one you don't know how far it'll spread or what it'll consume."
Beautiful Visuals Mixed With Hellish War In Gryffen: Galaxy's Most Wanted #8
When you are reading this comic you almost forget about the awful colonization. Every panel in this comic is astounding to look at. With interesting facial expressions and a pop of color throughout this issue, you can hardly take your eyes off the pages (in a good way). The background complements the narrative and it attracts your eye to what you need to be paying attention to.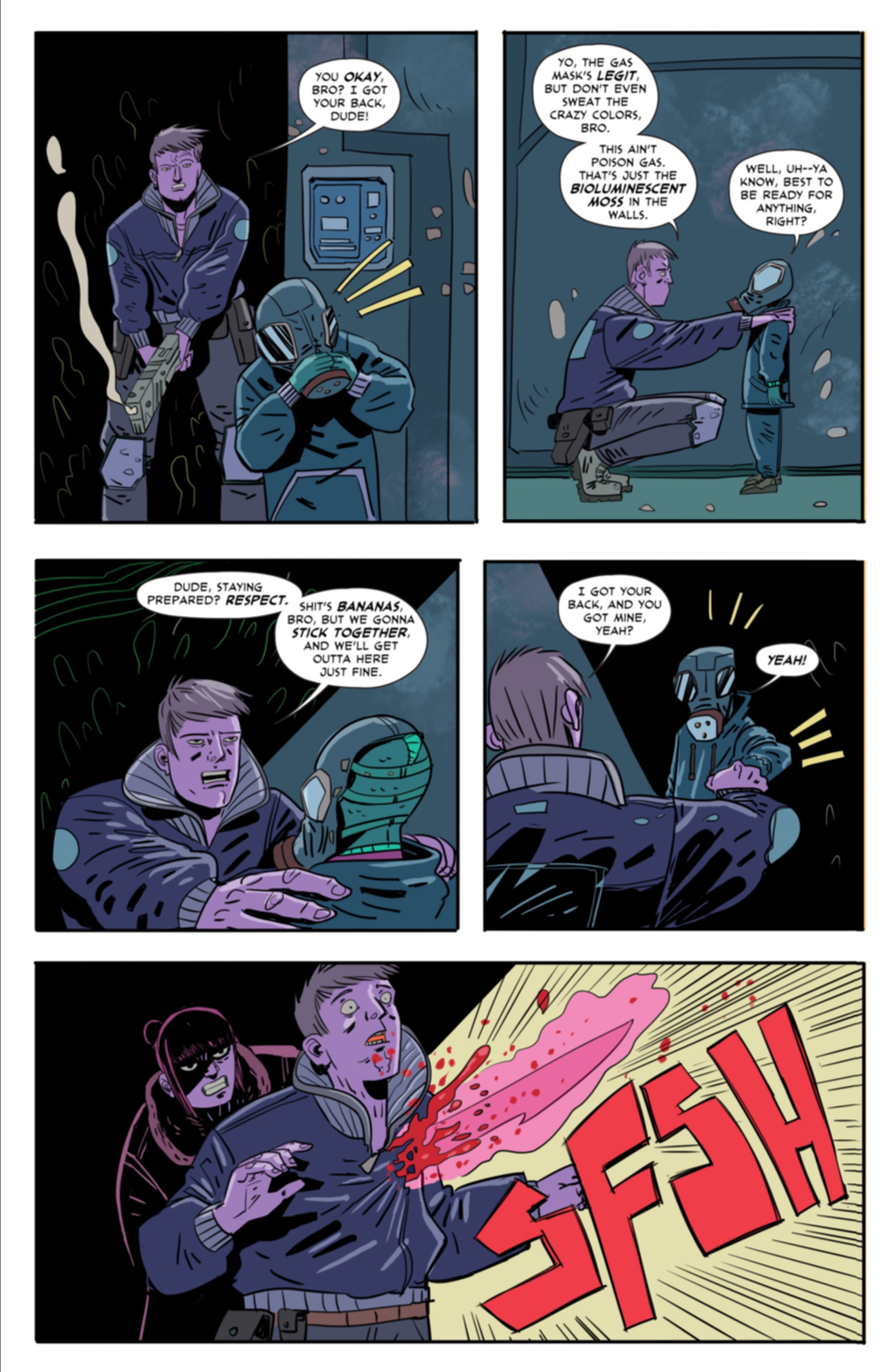 They are simple but extremely imaginative. When it shows the darkness, instead of Bruno leaving it blank, he puts these green squigglys to make it more interesting to see; while, in turn, not taking away from the actual scene. Seti-Stela is the cutest little creature I have ever seen. He deserves everything and I would personally die for him.
What Is Next For Our Galatic Arsonists in Gryffen: Galax's Most Wanted #9?
While issue eight brings back the carnage and the playfulness we are used to, it additionally brings up tough topics: how children have to grow up faster when they are forced into war and how it can change the world for a group of people and for geneations to come. While this whole series looks like it will just be entertainment and a lot of gore. The comic takes on tough topics that are ordinarily not being talked about on either side of the battlefield.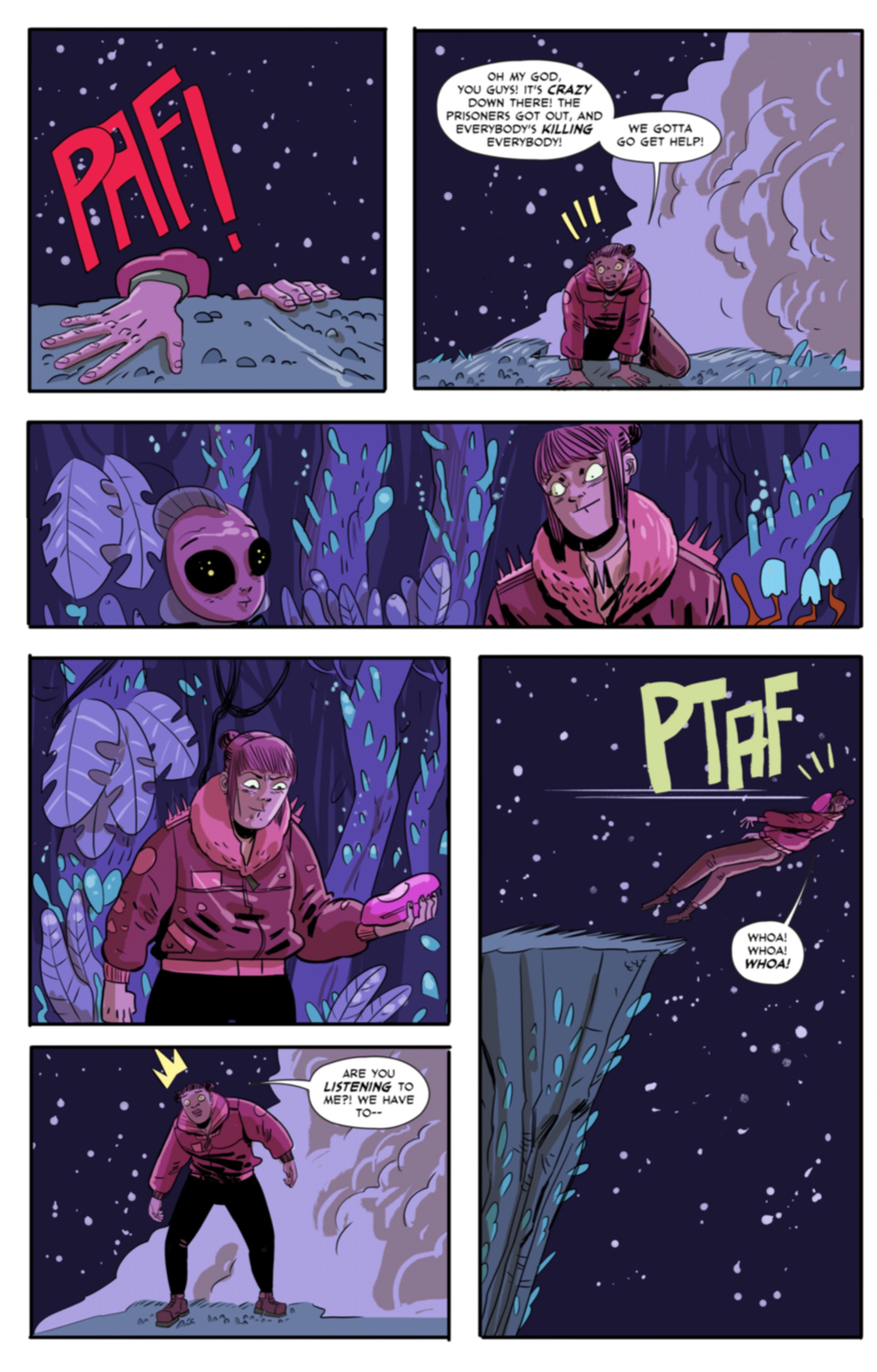 It is going to be an enjoyable ride to see this whole ragtag team of planet defenders come together and become a family. While we hope as readers that everything is going to come out on top for our favorite team, it might end in tragedy which most wars do. We will find out soon in Gryffen: Galaxy's Most Wanted #9!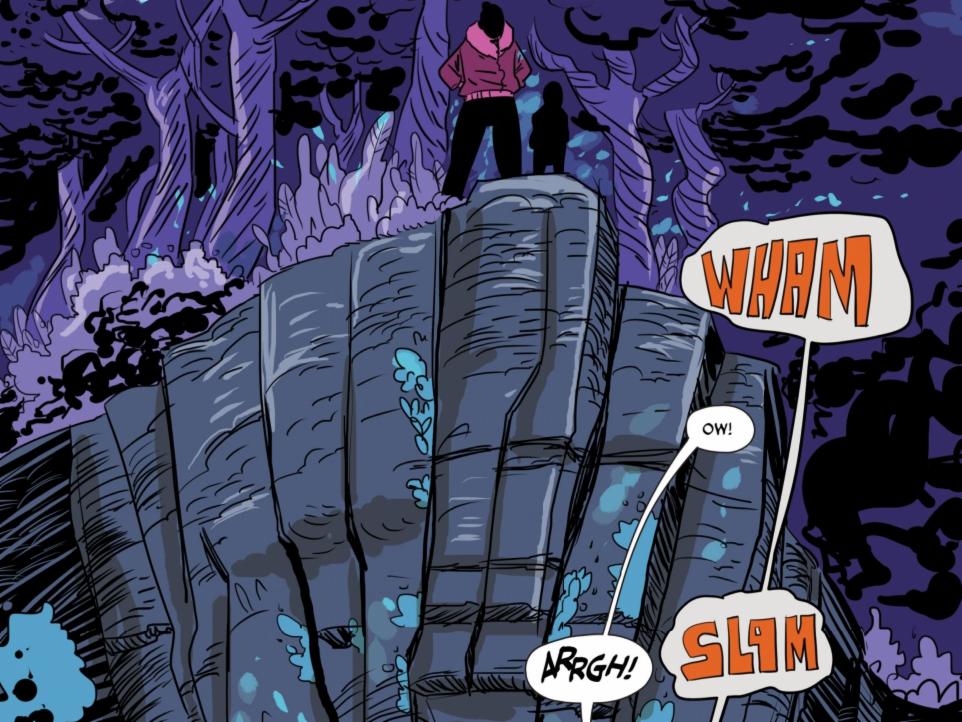 Gryffen: Galaxy's Most Wanted #8 by Ben Kahn, Bruno Hidalgo, James Pinafiel, & Sal Cipriano
The team is back in Gryffen: Galaxy's Most Wanted #8. Seti is trying to understand the violent world he lives in while, at the same time, trying to save it.
PROS
COLORS
ART
WRITING
CHARACTERS