Everyone knows that love changes people, but can love change a cold-hearted yakuza thug into a good-natured house husband? Tatsu, an ex-criminal in Gokushufudou: The Way of the House Husband, exchanges his guns for a dog print apron in an attempt to become the perfect husband. Will Tatsu succeed or will he give up and return to a life of crime?
What Is A House Husband?
Simply put, a house husband is a man who carries out household duties such as washing dishes, doing laundry, and preparing meals for the family. The female version of a house husband is a housewife, and the gender-neutral term is houseperson. Househusbands are commonly referred to as stay-at-home-dads and stay-at-home husbands.
Within recent years, the number of househusbands has dramatically increased in countries like the United States of America, the United Kingdom, and Japan. As a result, the gender norms in these countries are evolving. Women, traditionally viewed as caretakers, are quickly becoming primary breadwinners for their families. On the other hand, men, who have financially provided for their families in the past, are now opting to take on domestic roles. The married couple featured in Gokushufudou: The Way Of The House Husband embody these characteristics.
The Plot Of Gokushufudou: The Way Of The House Husband
Kousuke Oono's manga Gokushufudou: The Way of the House Husband focuses on the daily adventures of the ex-yakuza thug, Tatsu. Although he is known on the streets as "Immortal Tatsu," a monstrous criminal, Tatsu is only known in his home as Ta-chan, a kind-hearted and loving husband. Tatsu abandons his yakuza lifestyle to support his wife, Miku, and her career as a designer. He does her laundry, cleans their house, and makes her lunch for work.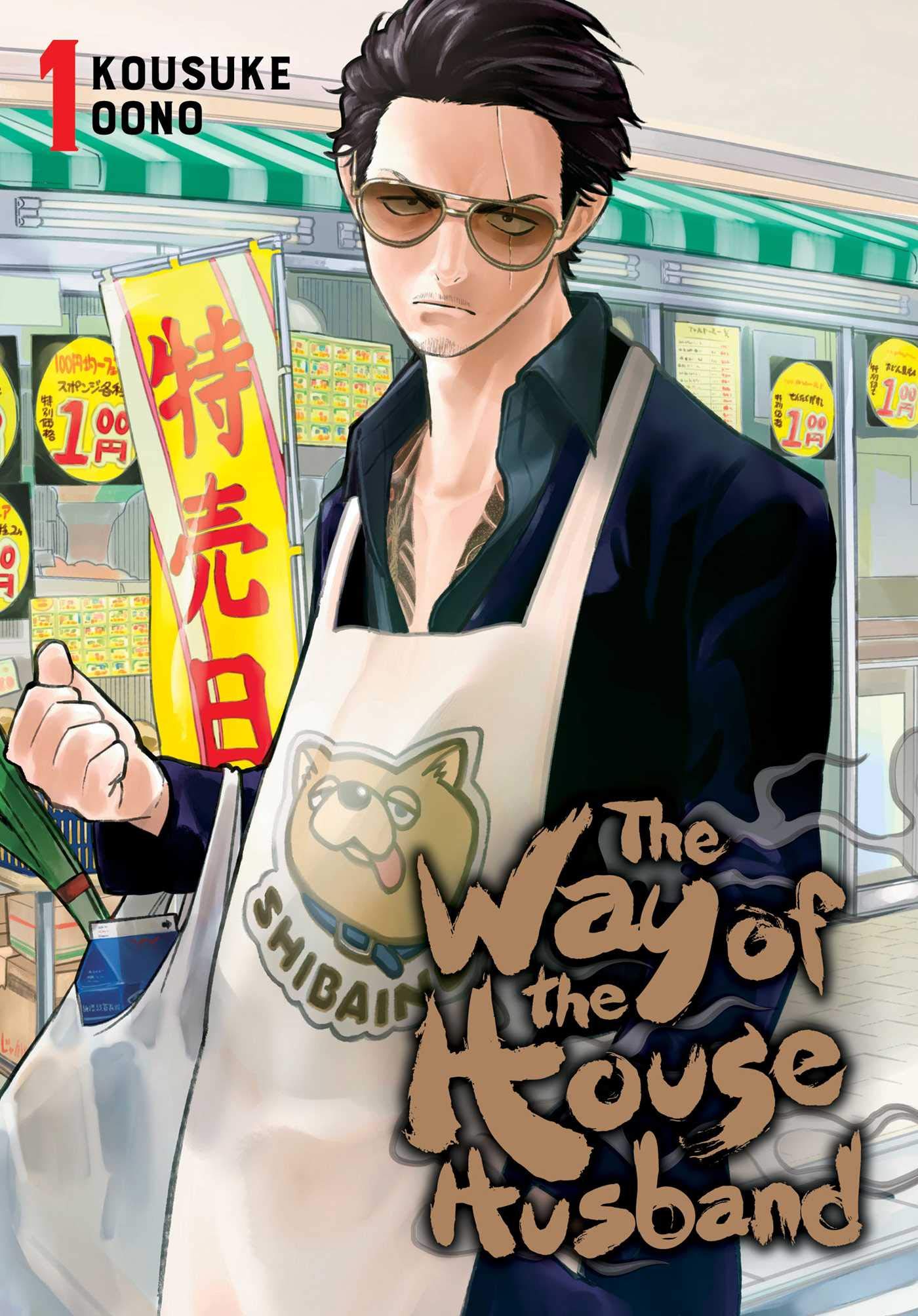 When criminals taunt Tatsu, he refuses to use violence and instead opts to smother them with kindness. For example, when a gangster threatens Tatsu with a gun, Tatsu quickly exchanges the gangster's gun with mittens. The exchange results in the gangster's remembrance of his mother and the mittens she gave him as a child. The gangster instantly loses the will to fight Tatsu, and cries about missing his mom.
Life After Crime
Despite re-branding himself as an amiable house husband, Tatsu continues to face prejudice from people within his community. For instance, policemen unlawfully spy on Tatsu and falsely accuse him of growing and selling drugs. One police officer even suggests that they should secretly attack Tatsu and beat him up.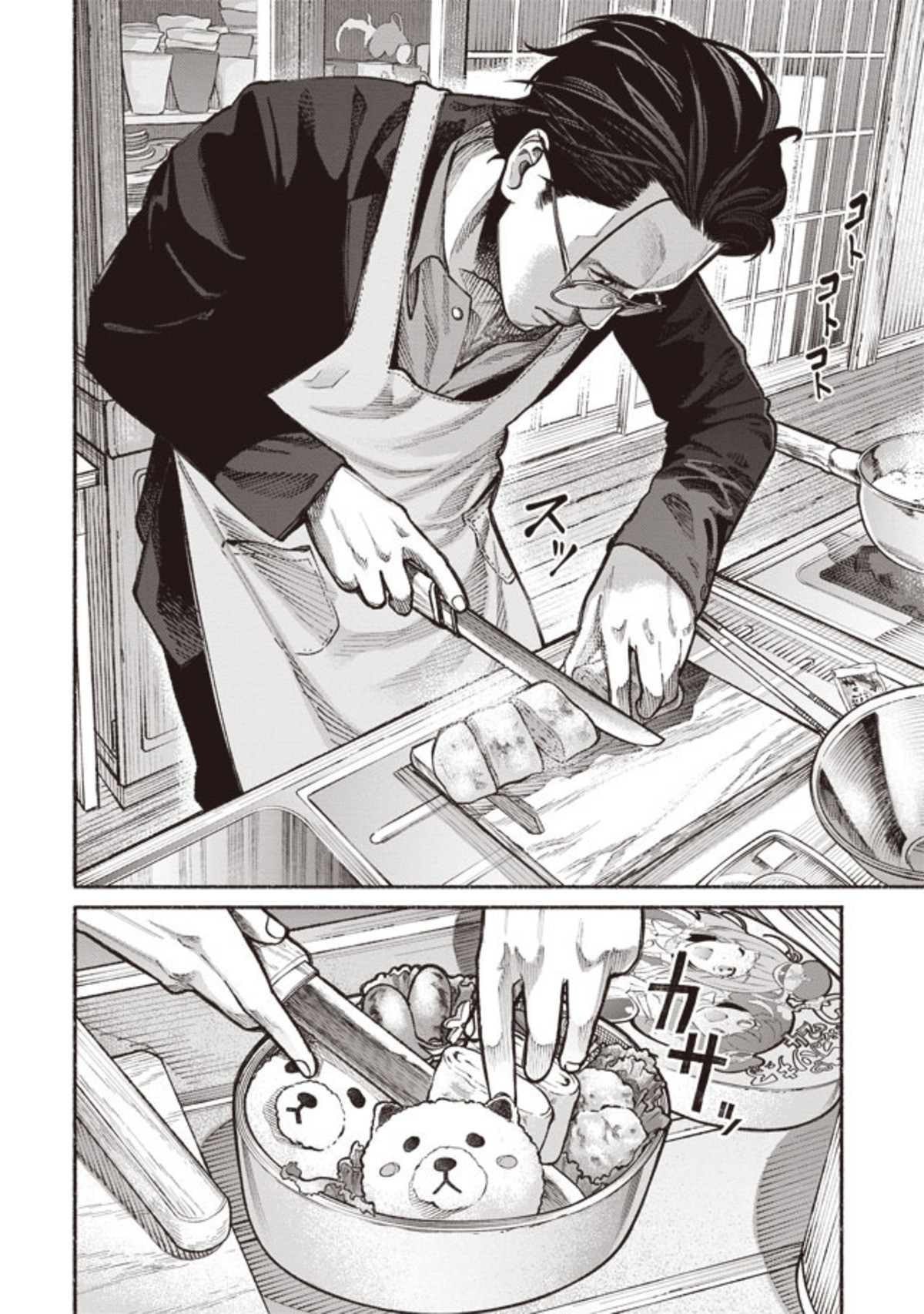 Upon further investigation, the officers learned that Tatsu is not affiliated with drug distribution. In fact, Tatsu simply grows herbs as a hobby and shares them with his friends. Although Gokushufudou is a lighthearted and playful manga, it introduces several serious topics such as police brutality and discrimination against ex-offenders. Tatsu's story proves that people change and that some people don't want to be criminals forever. It seems, Yakuza thugs can become loving and kind househusbands, after all.
Gokushufudou Fan Base
Regardless of only having four volumes, Gokushufudou already established a strong fan base. Several fans showed off their fan art and discussed their favorite scenes on Twitter with the hashtag #gokushufudou. In addition, a handful of people cosplay as Tatsu. These people often go to grocery stores wearing sunglasses, a short black wig, a darkly colored collared shirt, and a dog print apron — all signature elements of Tatsu's house husband attire. After reading volume one of Gokushufudou, maybe you will want to cosplay as Tatsu too!
Want More?
Buy volume one of Gokushufudou: The Way of the House Husband today on Amazon! For more yakuza related content, check out Pearl, a DC comic about a young tattoo artist who becomes a yakuza assassin. If interested in houseperson material, try watching iZombie: Real Dead Housewife of Seattle, which features a woman who struggles to adapt to her newly attained zombie identity.