Get a Life, Chloe Brown by Talia Hibbert is meant for mature audiences only. It has sexual scenes, swear words, and a bit of raunchiness. Read at your own discretion.
---
Get a Life, Chloe Brown by Talia Hibbert is a story about an African-American main character who is disabled and falls in love with the most gorgeous Ginger in all of the land called, Redford. When Chloe has a near-death experience, she decides to make a list… an "I am going to get my shit together" list. After allowing her disability to overcome her for much too long now, she is ready to get back into the world, and with Redford's help, she will do just that and a little bit more…
A few things on her list? Get drunk, have meaningless sex, ride a motorcycle, go camping, do something bad, you know the usual life-altering list? Chole wants to live again, but instead, she tackles the hardest to-do in her life: to fall in love. It may be because it was never there, to begin with, or because Reford came out of nowhere, but Chole is doing it and hopefully, it won't end in disaster like the rest of her life choices. Or maybe it will, but at least it will be worth it.
The Writing/Narrative Style Of Talia Hibbert
I have not previously read much of Talia Hibbert's work; The Princess Trap (2018), That Kind of Guy (2019), and Undone by the Ex-Con (2018) to name a few. Get a Life, Chloe Brown being the first official release under HarperCollins AVON Publisher. Being that this is the first read from Talia Hibbert, I am impressed by her narrative and her way of describing the emotions of what Chloe Brown is going through. Even if you don't relate on a personal level, you understand what she is going through with the various descriptions of her disability.
Chloe's Personality Is Outstanding In Get A Life, Chloe Brown
The aspect that we loved about Chloe was her personality. Everyone has been that stubborn, sassy, witty remark person in their lifetime. I just loved the way Chloe would respond to Red, especially when it was meant to be "sassy and flirtatious." I laughed out loud at various moments with Chloe trying her hardest not to react to Red, but love is as love does. One thing that I tend to notice in YA Romance is that the male counterpart can sometimes have a female voice. There might be a hard time deciphering between the male and female protagonists.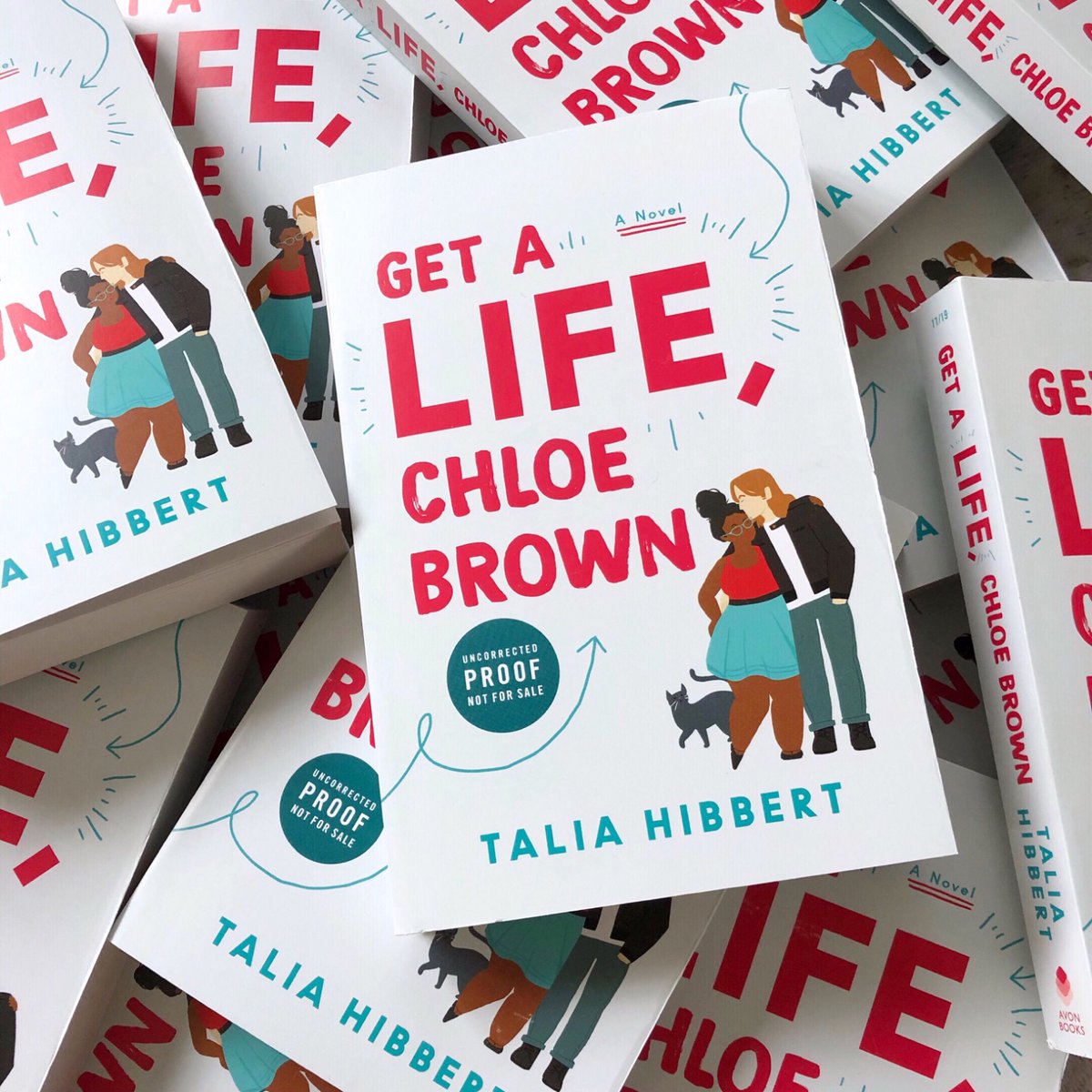 But in Get a Life, Chloe Brown, that never happens. Red appears as a guy, sounds like a guy, and has a rough exterior to match. He never once gets mixed up in the narrative of Chloe. There are two POVs happening throughout the book so you get in the mind of both Red and Chloe, which I enjoyed. I always like to hear what the guy thinks in the scenarios of YA Romance. There were moments when I enjoyed reading Red's narrative more because it was just so damn cute. How could you not enjoy him as a character? I'll wait…
The Plot Of Get a Life, Chloe Brown
This is your standard plot with added factors; on the surface level, Chloe is like any other romantic protagonist. She has been hurt in the past and has been sworn off men for good, she's been left countless times and just can't bear to take that again. Redford has been hurt, abused, and ridiculed by a previous ex-girlfriend, but that doesn't stop him from wanting love, it does stop him from following his dreams. In a way, they are very similar. You have Chloe who has been hurt and doesn't know if she wants to try something new again. Redford is the same, in a different way.
An Average Plot Intertwined With Incredible Characters
While, on the surface level, the plot is typical YA Hibbert alters it. Hibbert adds in Chloe and her disability and makes that the forefront of what we see throughout the book, in a fantastic light. Many will read this book and may not be aware of this particular illness and I am delighted to see disabled people at the forefront of who Chloe is and not what she is. Redford is also broken, but not letting that define who he is and how he goes about life.
Yes, it was crappy, but he can move on from it and be a better person. Redford has to be the strongest character in Get a Life, Chloe Brown. He was constantly working on himself and trying not to let his insecurities get to him. There were moments of failure. But he tried his best (even going to see a therapist towards the middle/end of the book). Chloe, at times, was… difficult.
Growth Is A Humbling Experience In Literature
She came around, though, at the end. She truly grew and formed into a new Chloe, even admitting her failure and part of the argument they had at the climax. Obviously, the climax was added for the book — the huge argument about her list, but it was too cookie cutter. I would have liked to see something more from both of them.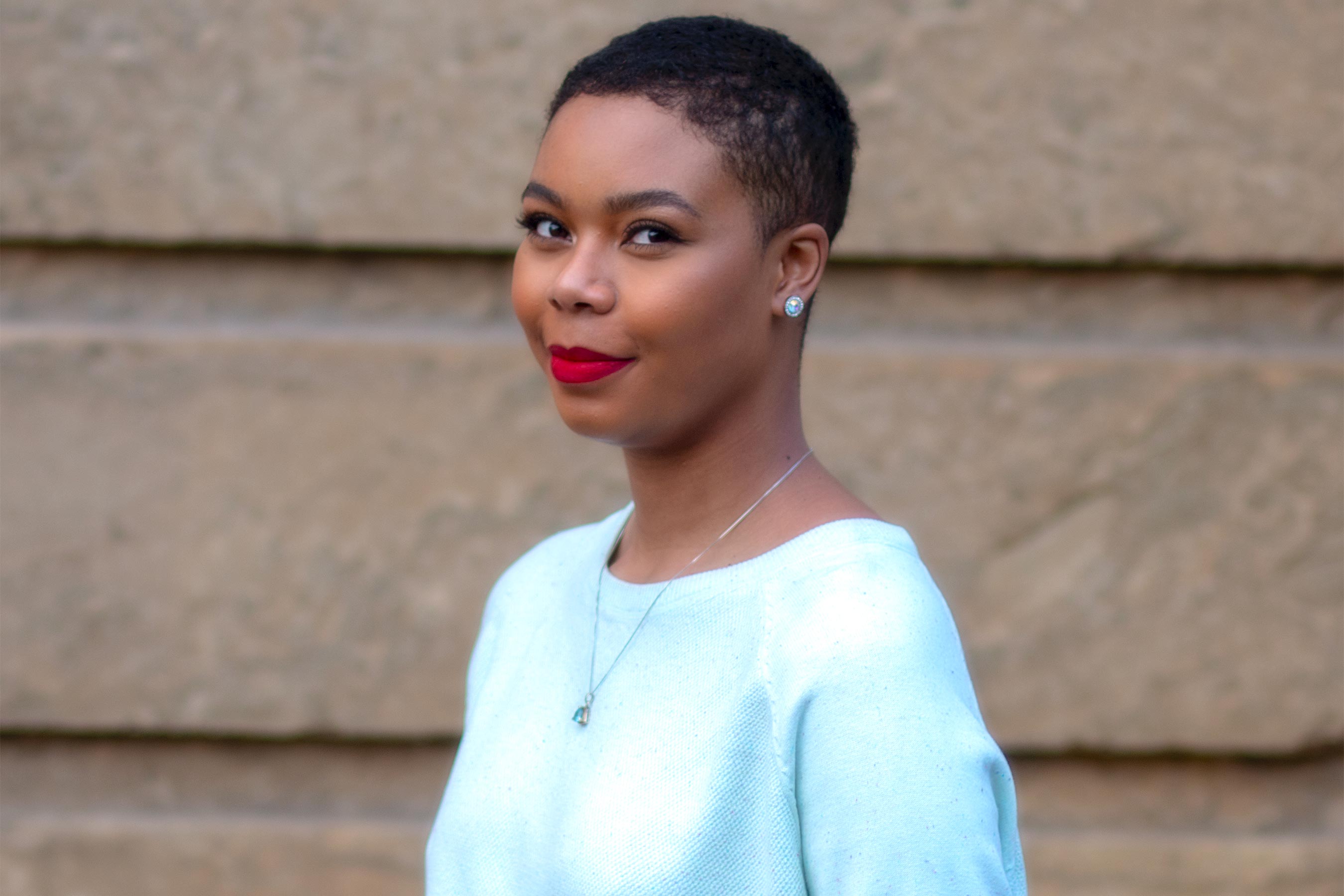 Chloe seems to be someone who wouldn't just fall to her knees over chocolate from a good-looking man. I want to see a growth argument and experience. Redford flies to New York City to find Chloe after she leaves on her backpacking adventure. Something romantically crazy that Chloe would do. This is just me ballparking the wonderfulness of the book and wanting to add my own ending. I am extremely happy they ended up together — they are just s'cute.
Chloe & Redford Sitting In A…
By the end of this book, I was holding it so close to my chest. It made me feel… whole. The cuteness of the romance, the added adult sexual escapades — it was all fantastically written. I have been reading YA Romance my entire life and now that I am in my twenties, it was nice to read something realistic. I am not always a huge fan of added sexual scenes in books because they can be written quite awkwardly and make me cringe, but I wasn't upset at these in Hibbert's book.
They were written very gracefully and made me feel grown-up reading them coming from my younger self who read books with: "they fall in love under a tree and live happily ever after." I will be buying this book once it hits the shelves on November 5th, 2019. I just can't speak highly enough of this book, Talia Hibbert you did a fantastic job and thank you. I haven't read an altering romantic novel in quite some time and this did it for me. And, I feel so in love with Chloe and Redford.
Get A Life, Chloe Brown: A Novel By Talia Hibbert Brings Out The Hopeless Romantic
PROS
CHLOE + REDFORD
THE REALISTIC-NESS OF DISABILITY
SEXUAL SCENES WEREN'T HALF-BAD
MAN, WAS REDFORD A BABE
CONS
"COOKIE-CUTTER-CLIMAX"