Disney took the world by storm with the 2013 release of Frozen. The show followed two sisters, one with unusual powers she couldn't control. The other, powerless and desperate to hold onto her sister as she is pushed away. Their parents both disappeared in a shipwreck, so all they had was each other.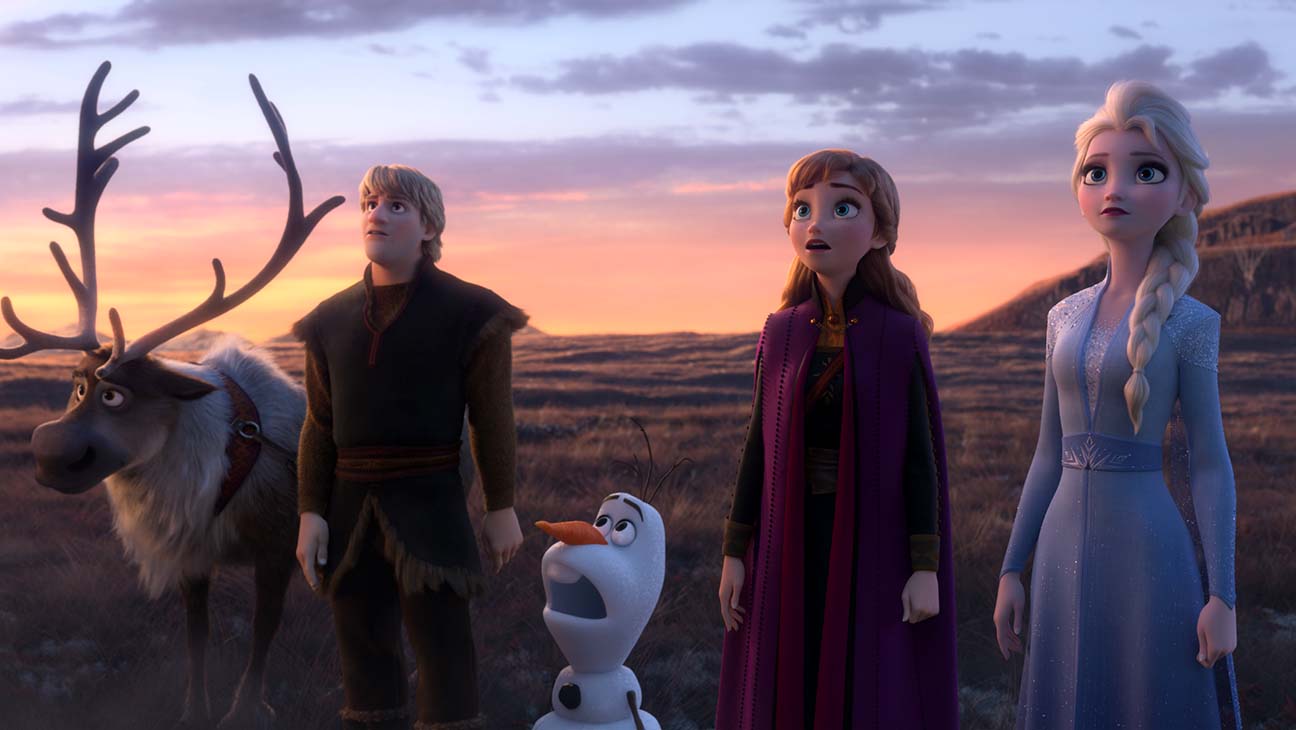 Despite their strained relationship, Anna went on to bring her sister home after she lost control of her powers and ran away. The film was immensely popular, and the song "Let It Go" reached number nine on the Billboard Top 100. Now, Disney has released the sequel to this popular franchise, Frozen 2, and Elsa and Anna have a new adventure to embark on. This time, together… (and with friends).
Number Two: What Is Frozen 2 All About?
Frozen flawlessly concluded with Elsa controlling her magic and being crowned Queen of Arendale. Meanwhile, Anna fell in love with her hunky blonde, Kristoff. But with a successful film like Frozen, Disney couldn't just end it there (see Tangled, for example, if they would've). Thus, Frozen 2 was born. After we see what all of our favorite characters are doing in Arendale, Elsa performs "Into the Unknown," showcasing her curiosity towards the siren call that enthralls her. "Into the Unknown" is sure to be the "Let it Go" of 2019. True to the lyrics she sang, Elsa travels into the unknown. But not by herself, she is accompanied by Anna, and together they enter the Enchanted Forest.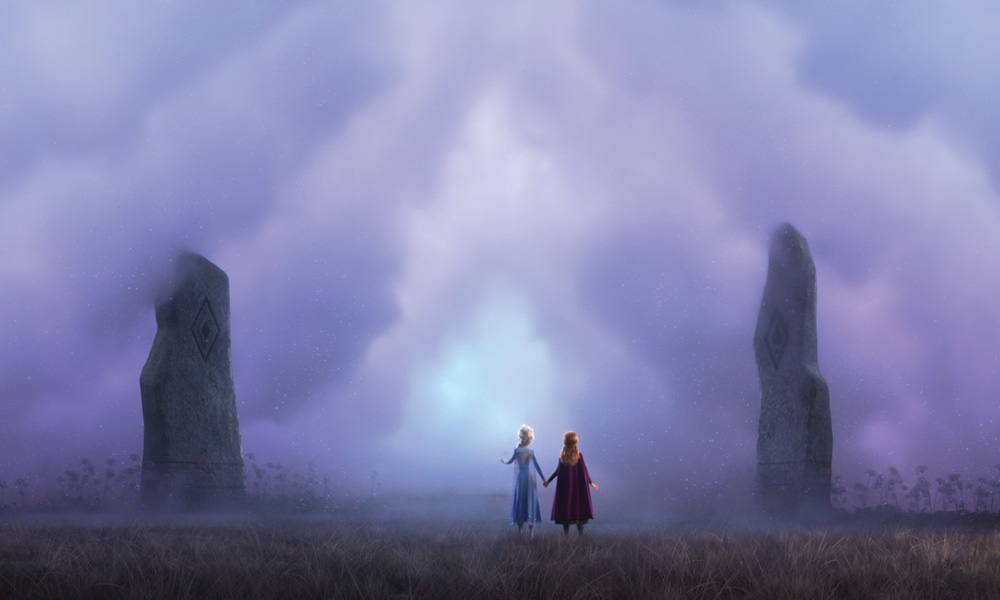 Unlike the more icy feel of the first film, Frozen 2 has more of an autumnal theme. This creates unevenness with some characters about the possibility of change, including Anna. Even the incredibly happy-go-lucky Olaf, who is now permafrosted so that he won't melt, is concerned. He sees the leaves change colors and fall from the trees, and worries about what change may bring. It's not unusual to be concerned about change, especially with what change brought in Frozen. Anna makes him feel better with a song that proves that some things will change, but many things stay the same.
Some Things Never Change…
Despite his worries, he is confident that he will understand everything as soon as he gets older, and his fears are just a result of his immaturity. The experience that proceeds is energetic. It can sometimes be predictable, yet the gorgeous animation, like the snowflakes that strike like shooting stars, keeps your eyes glued onto the screen. Elsa and Anna are both dynamic characters and adventure seekers, not settled. This makes them anomalies of female characters on the big screen. Even better, this excursion isn't as romance-based as the last film. Kristoff would like to propose to Anna and spends a great deal of the story failing at every attempt, a light comic relief that doesn't overpower the story.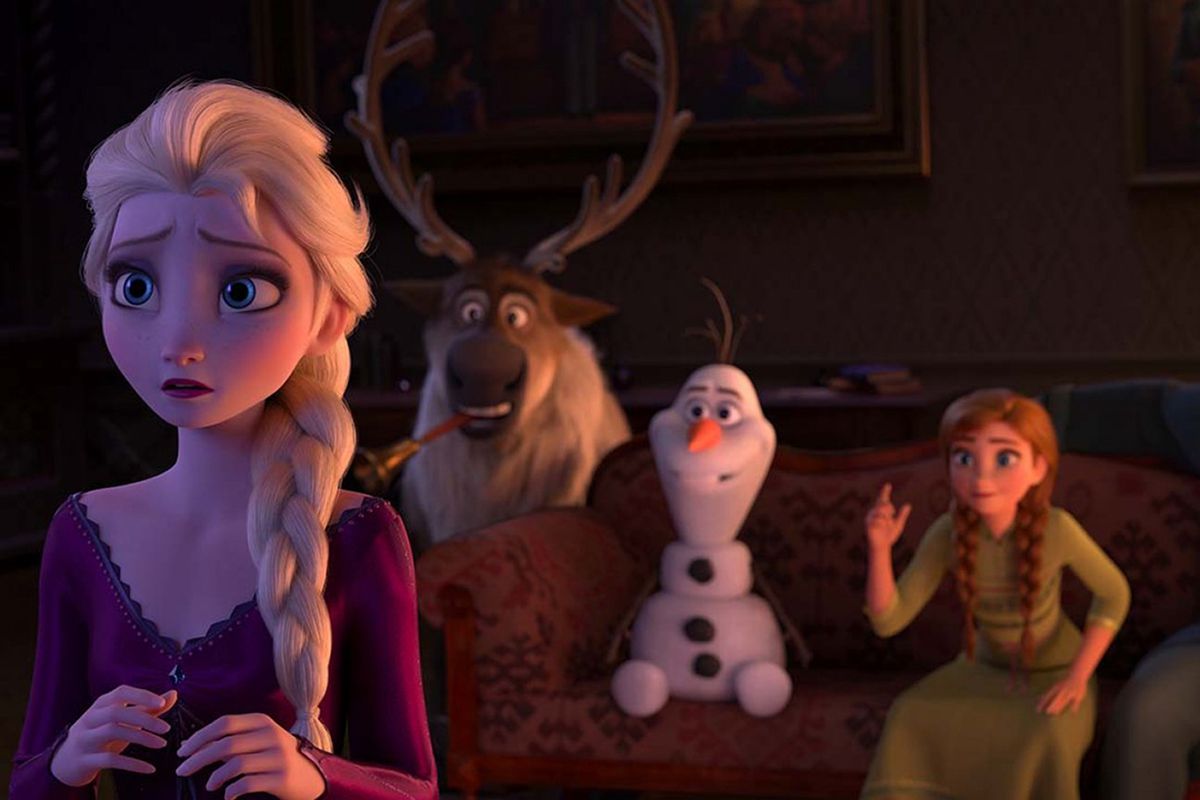 The main focus of the film is the love Elsa and Anna have for each other, showing that sisterly love knows no boundaries. We uncover family secrets, some comforting, some challenging to see. Characters face the absolute most overwhelming questions about humanity regarding love, trust, change, and terrible loss. Frozen 2 introduces us to a lot of new things we've never seen before; Earth giants, an adorable flaming lizard, and a beautiful water horse that tries to kill Elsa at one point. Idina Menzel and Kristin Bell both enrich the storytelling, portraying the true hearts of Elsa and Anna, not just surface-level character development. If you add in their incredible, powerful voices, and the brilliant songwriting by Christophe Beck, it was inevitable that Frozen 2 was able to soar to success.
Is Worth The Hype?
Yes! I dare say the sequel was even more enjoyable than the first film. The animation was utterly beautiful. The storyline was intriguing and eccentric and there were many exciting plot twists to keep viewers on their toes. With the film having to live up to its highly-successful predecessor, there's no doubt people will pick it apart. But I found so much to enjoy with Frozen 2. I look forward to running back to the theater to see it again soon. Frozen 2 is in theaters now!