January 26 is National Spouse Day! It's a day for married couples to celebrate each other (kind of like another anniversary!). National Spouse Day doesn't have known origins, but it most likely came from Military Spouses day (May 12). To celebrate National Spouse Day, here are some of the greatest and most beloved TV marriages from the 1950s to now!
1. Lucy & Ricky – I Love Lucy (1951)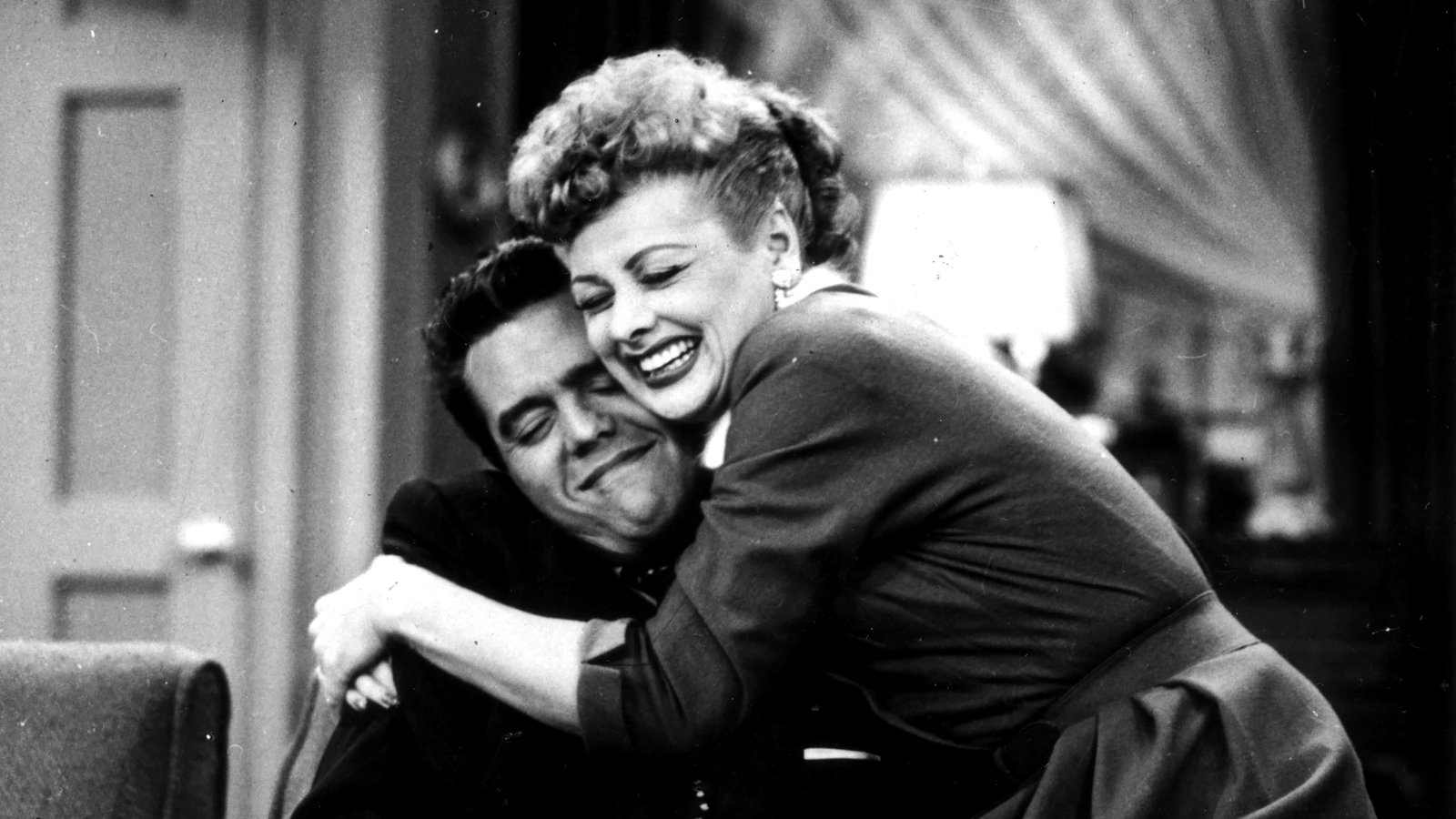 Lucille and Ricky Ricardo were the type of duo the American public had never before seen. However, not everyone believed in the couple right off the bat. CBS executives at the time didn't believe audiences would like such a firecracker American girl paired with a Cuban man. Boy, were they wrong? Fans fell in love with them, and over 70% of television viewers tuned in to watch Lucy and Ricky welcome their son in 1953.
2. Carol & Mike – The Brady Bunch (1969)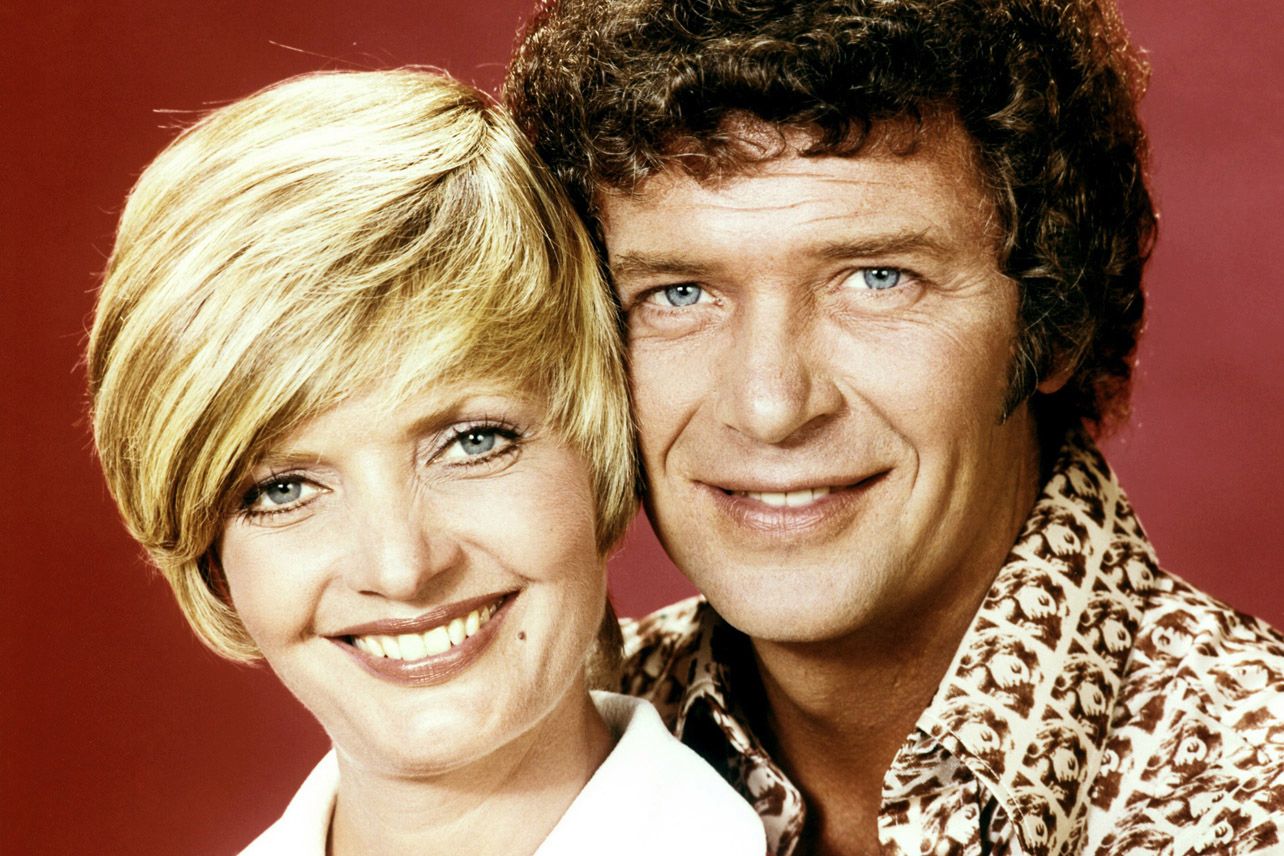 A fantastic couple that met through a divorce, a subject that was very taboo at the time. Mike, who had three sons, and Carol, who had three daughters, married and blended their family into The Brady Bunch. Along with their trusted maid, Alice, the large family tackled many obstacles that came their way. The Brady's were television's goody-goodies. Kids raced home from school to watch them. It was the family everyone wanted theirs to be.
3. Louise & George – The Jeffersons (1975)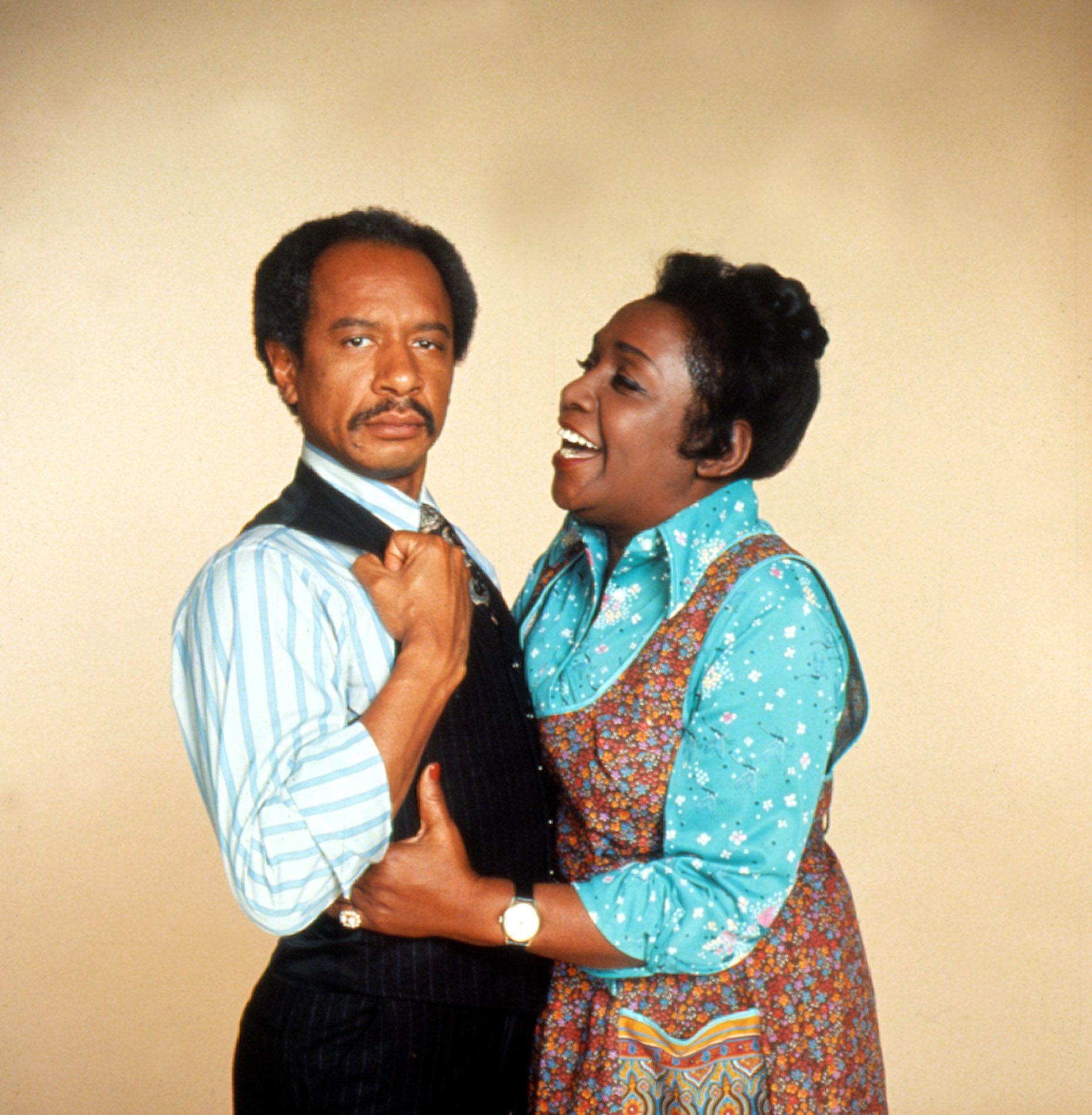 The Jeffersons was a spin-off of the very popular show All in the Family. Louise and George Jefferson were the neighbors of Edith and Archie. They upgraded from their humble home in Queens to a beautiful apartment in Manhattan. The Jeffersons was a groundbreaking show, as it was the first show to depict a successful black family. Louise, also known as "Weezy," was a kind, calm foil to her loudmouthed husband, but they really balanced each other out. Louise and George were completely in love despite their differences, and audiences loved them as well. The show is one of the longest-running television series to star a mostly black cast.
4. Marge & Homer – The Simpsons (1989)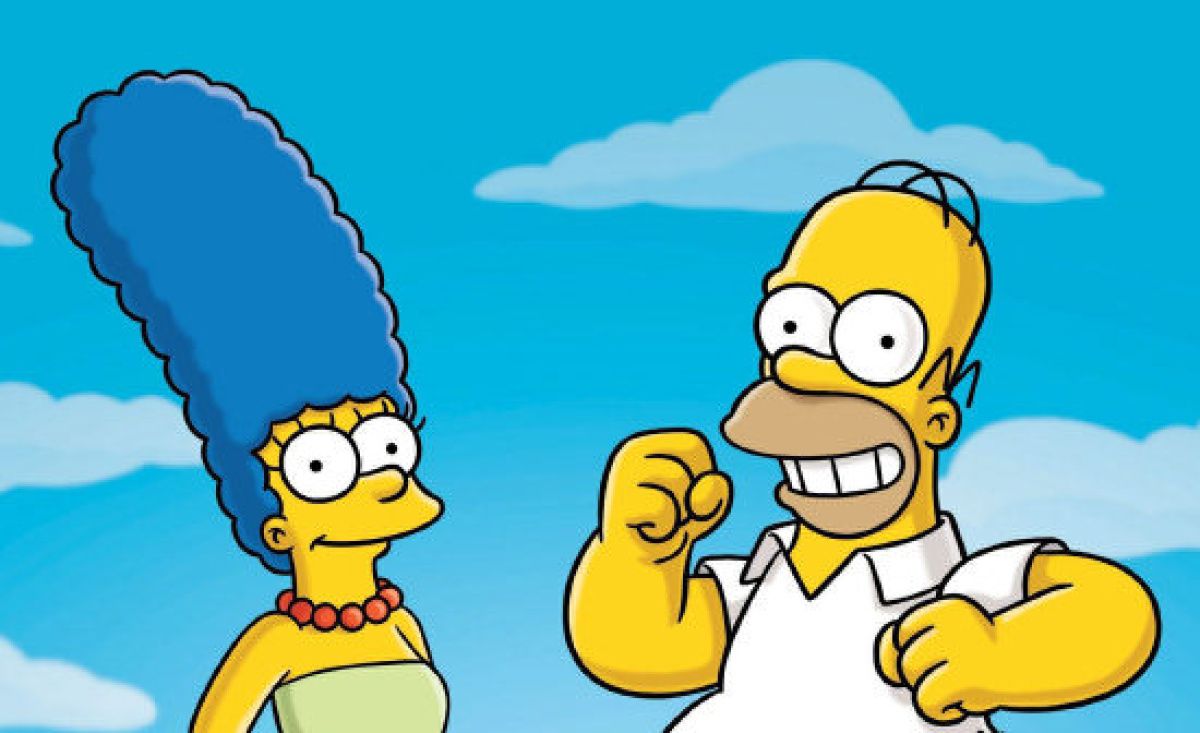 The Simpsons is the longest-running scripted primetime television series. This makes Marge and Homer's marriage the longest-running television marriage! Marge and Homer are great parents to their kids Lisa, Bart, and Maggie. They are quite a unique family, and very dysfunctional, but it just goes to show that no family is perfect, and you can still make it work. What makes this TV marriage even more special is that Marge and Homer are named after The Simpsons creator Matt Groening's parents! How adorable is that?
5. Monica & Chandler – Friends (1994)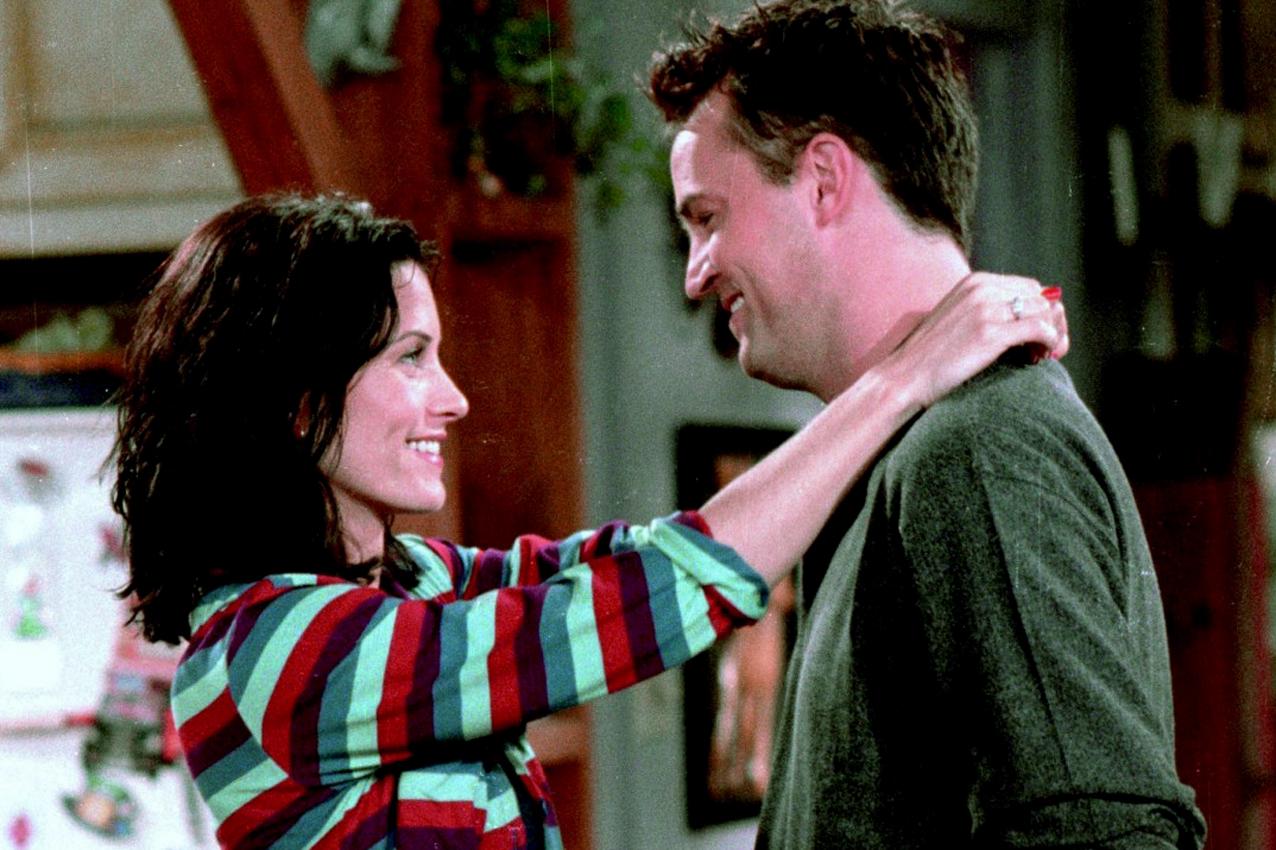 We knew after the events in London that these two were in it for the long haul. Monica and Chandler couldn't have more clashing personalities: Monica being the OCD, responsible one and Chandler being the sarcastic, never take life too seriously, kind of guy. But they have a love for each other that Rachel and Ross were seriously missing. They eventually married in Season Seven and adopted twin babies in the final season.
6. Pam & Jim – The Office (2005)
This relationship had the most frustrating beginning but the greatest payoff. In Season One, Jim had a hopeless crush on Pam. Pam was already engaged to Roy, who worked in the warehouse. As the series progressed, we saw how wrong Roy was and how perfect she and Jim would be, but Pam just couldn't see it. After waiting for what seemed like forever, Pam and Jim got together and fell head-over-heels in love. Jim somehow made his proposal at a gas station so romantic. They married in Niagra Falls in Season Six with a two-episode story and had two children. They proved that if you love something, you have to be willing to wait for it.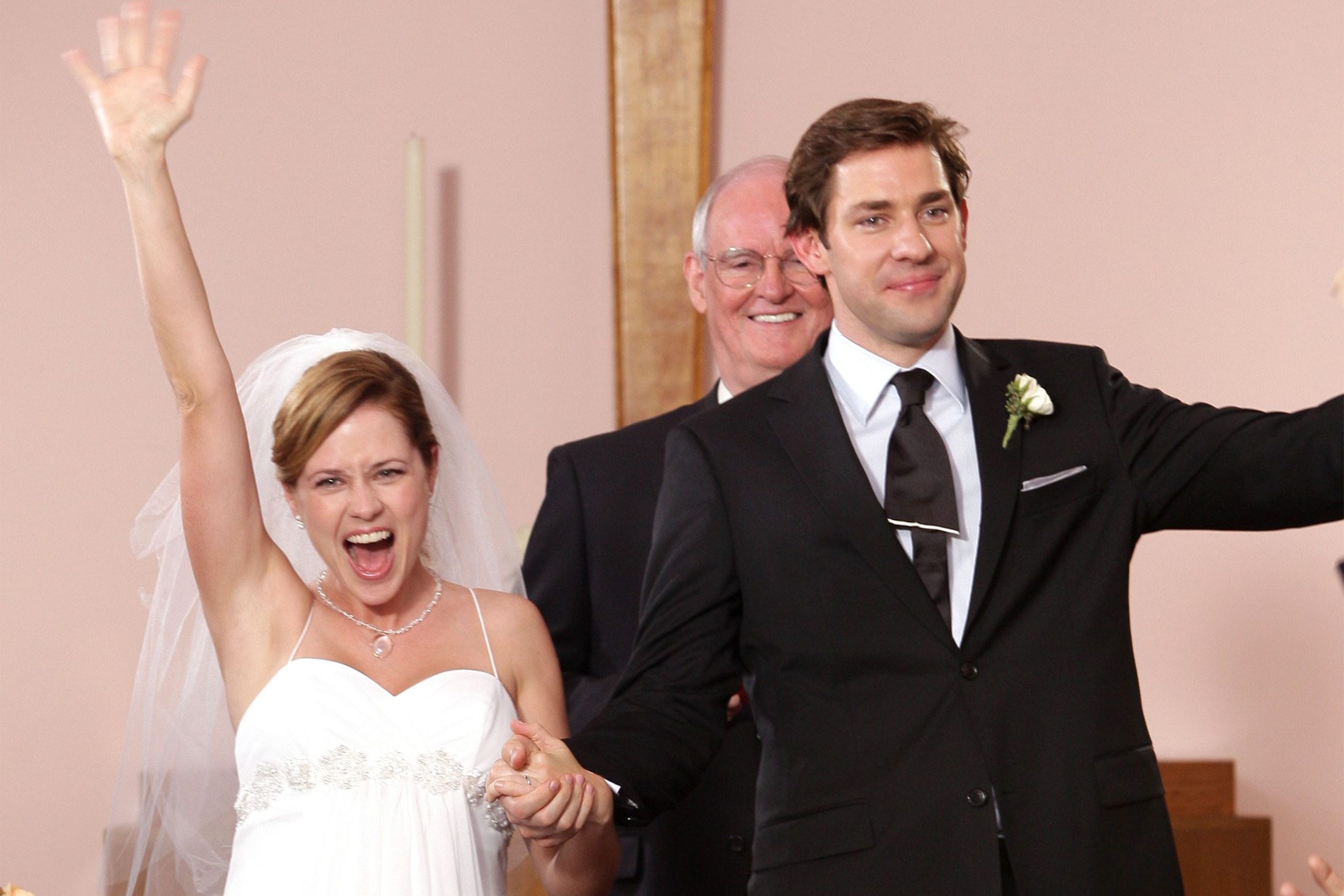 The later seasons of The Office also showed some low points in their marriage. Things got rocky after Jim invested in a new company called Athlead. It seemed like their marriage might come to an end, but instead, Jim knew that his family was more important than anything, and Pam didn't want to make Jim stay at a job he hates. They compromised, and the series ended with their relationship stronger than ever. This TV marriage was amazing because we followed their love story and saw them at their highs and lows, depicting what marriage is really like.
7. Mitch & Cam – Modern Family (2009)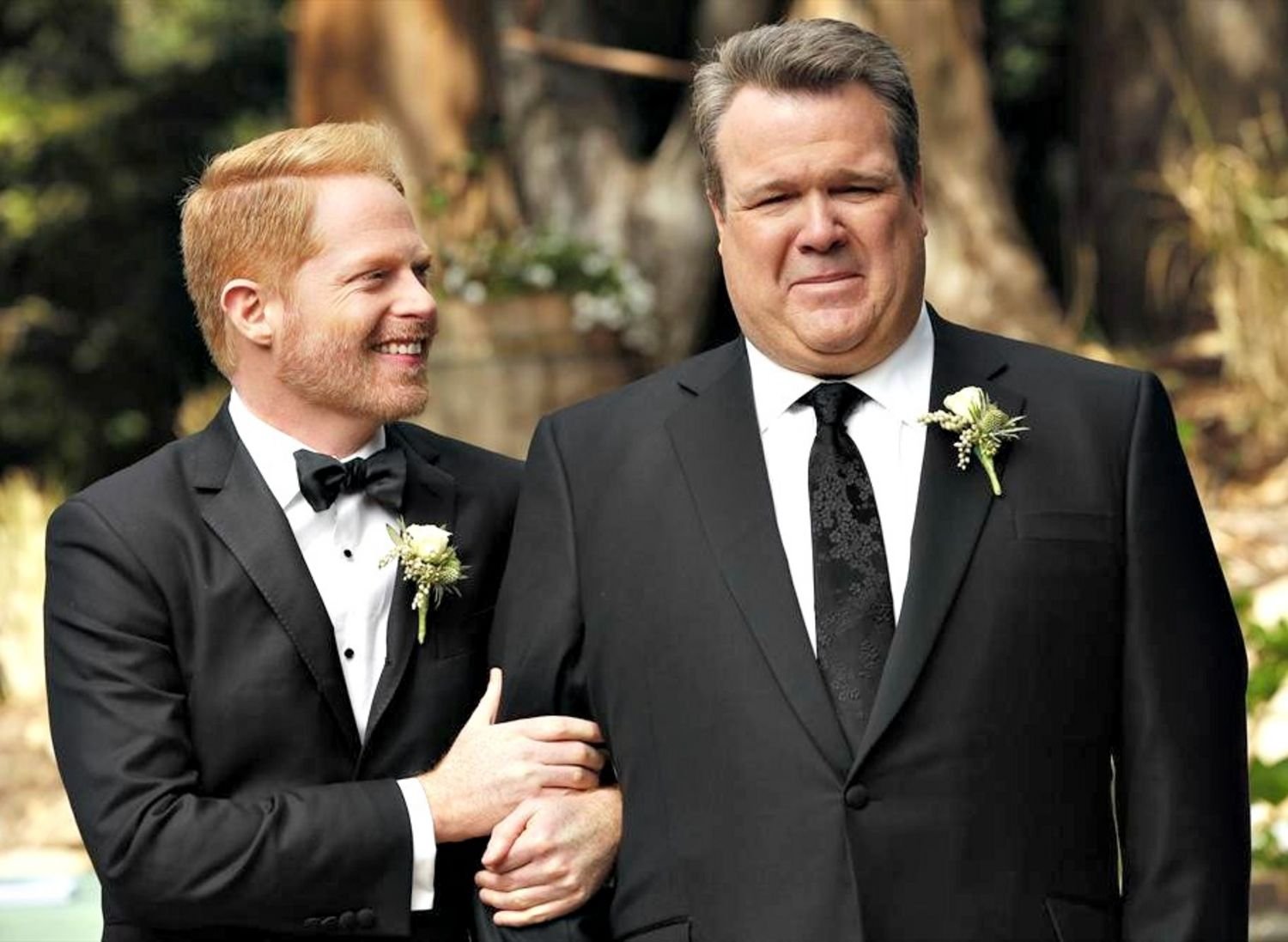 Modern Family made the groundbreaking decision to represent LGBTQ love in their show with Mitch and Cam. Seeing their love really helped guide the audience's perception of same-sex marriage. On top of that, we see what great fathers they are to their adopted daughter, Lily.
8. Linda & Bob – Bob's Burgers (2011)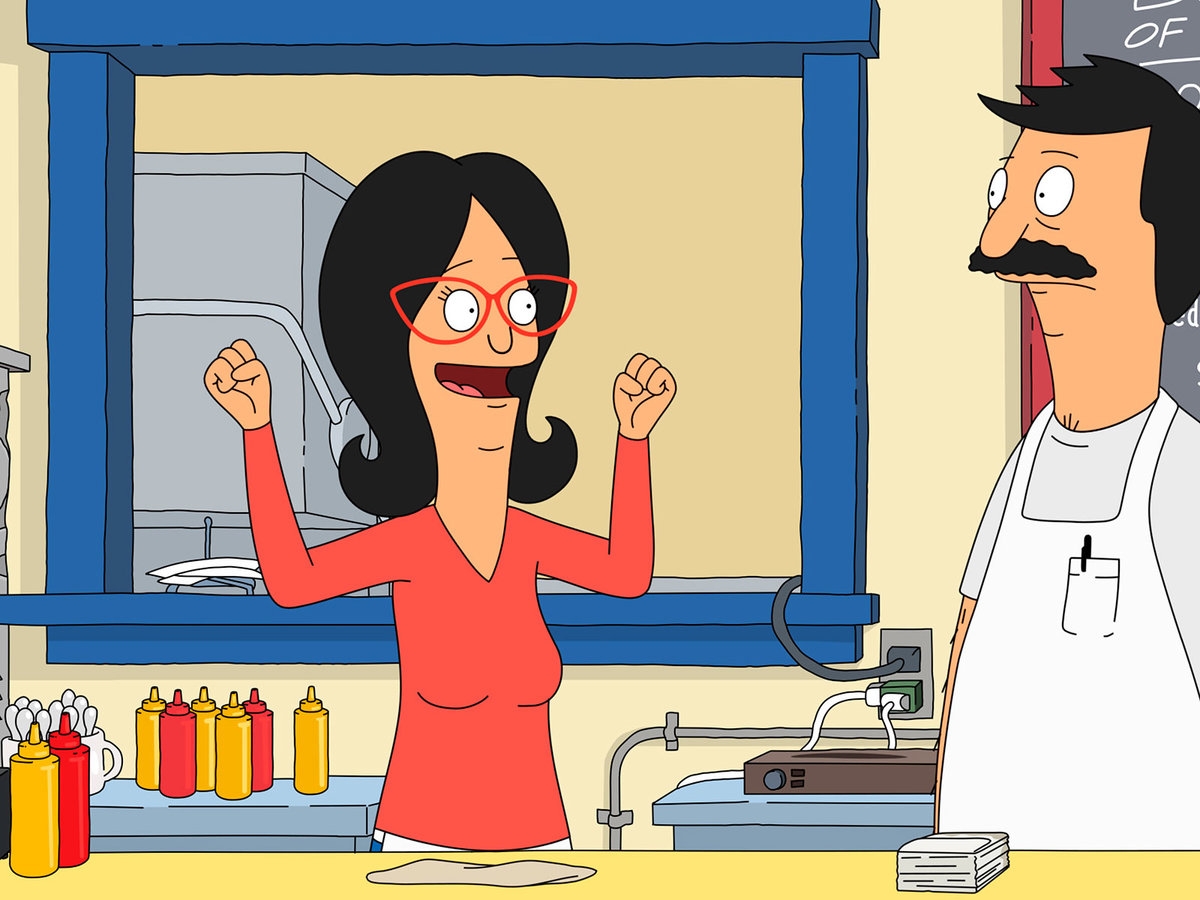 One of the most famous animated families on television is the Belchers. Bob's Burgers is mainly centered around the three Belcher children (Tina, Gene, and Louise), but Bob and Linda alone make the show great. Bob is the voice of reason in the household, besides his weird obsession with turkeys and Thanksgiving. Linda is the ditzy life of the party kind of mom who can sometimes be a little naive. While their family is quite dysfunctional, and their business isn't super successful, Linda and Bob always manage to take on whatever disaster hits them in each episode.
9. Rainbow & Dre – Blackish (2014)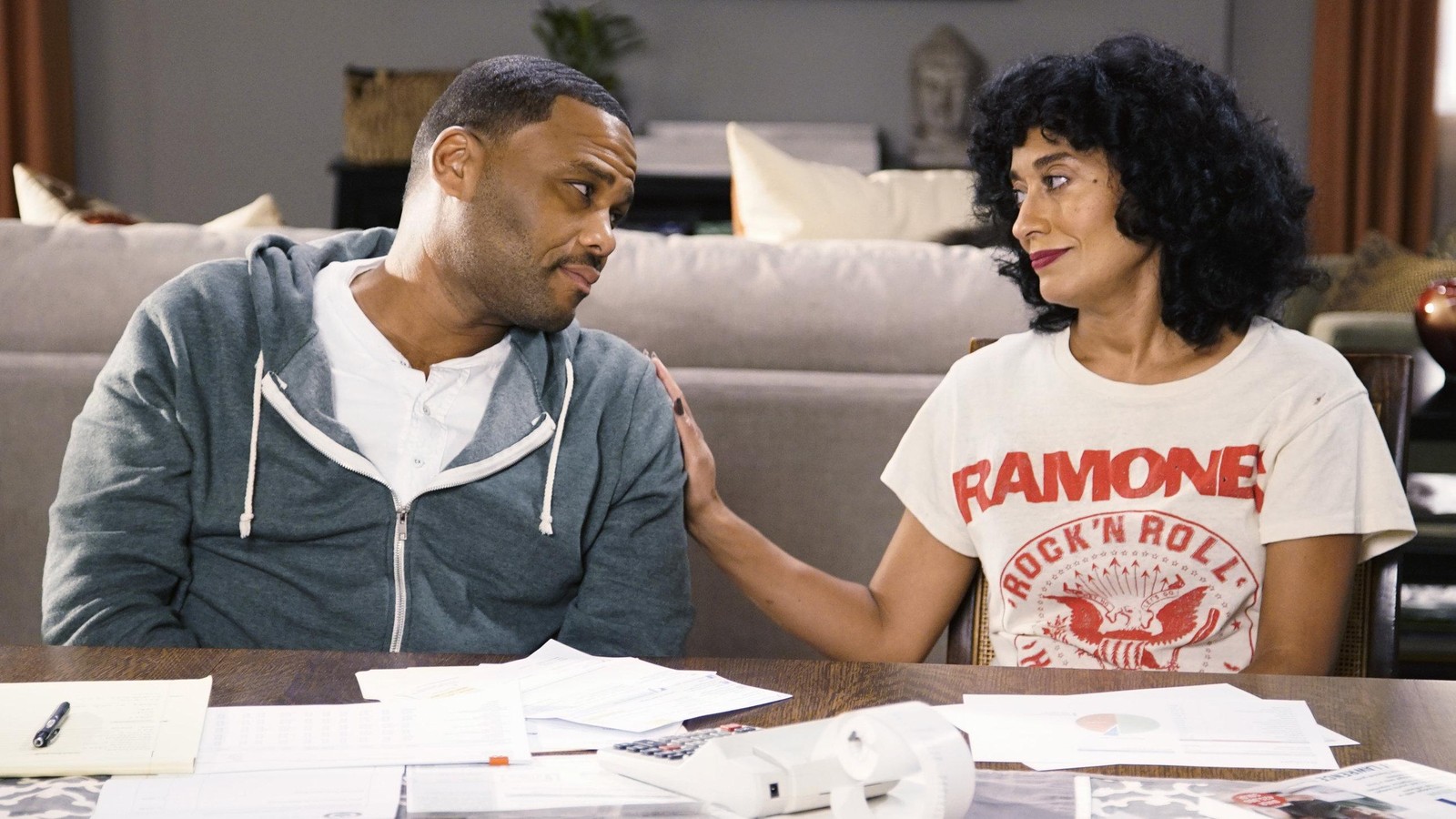 Rainbow and Dre have a beautiful family with five children. This amazing duo can handle whatever life throws at them. They bring on problems with their relationship, as well as social and political issues. Blackish puts the topic of race front and center, and Rainbow and Dre don't shy away from talking about their struggles as a successful black family in the suburbs.
10. Jessica & Louis – Fresh Off The Boat (2015)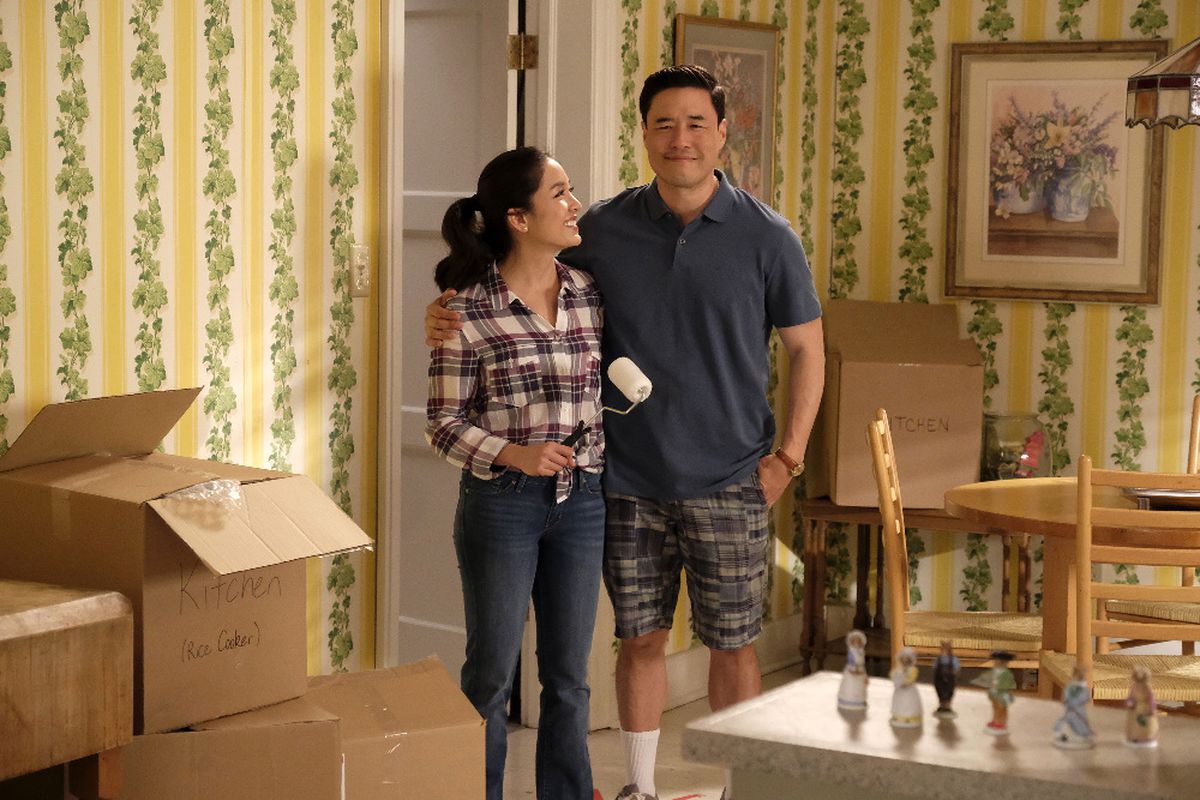 Jessica and Louis met each other while waiting in line to use the bathroom at a seafood restaurant after both getting food poisoning. This perfectly shows the hilarity of Fresh Off The Boat. This series takes us through the lives of Asian immigrants in America. Jessica and Louis, along with their three children, opened a western-themed restaurant to try and live the American Dream. Louis is the more laid-back type of father figure, while Jessica is a very strict, no-nonsense parent. The two balance each other out really well, and humor always ensues as a result of their dichotomy.
To All The Couples Out There
These incredible and diverse TV marriages show that a marriage doesn't just have one look! You may be able to relate to some of these couples, and you may have no idea how some others are able to function. Either way, these guys make it work. Happy National Spouse Day!