Godzilla, who is mainly known for the Japanese films of the same name, has a lot of great comics. With the new movie coming out May 31st, you may want to read up on Godzilla and see what he's like in other media. The Daily Fandom has rated what we think are the top 5 best Godzilla comics you should read before the movie (or just to add to your summer reading list). If you're a long-time fan or someone just getting into Godzilla, we hope you will find something to read on this list.
Godzilla Volume 1 is written by Duane Swierczynski and illustrated by Simon Gane. This comic starts out in Mexico City. A man is with his whole family in a chapel. He's about to get married when Kumonga comes busting in wreaking havoc. Kumonga ended up destroying the church and killing the man's family along with everyone else in the chapel. This whole event triggers all the Titans, including Godzilla, to continue destroying things in different areas of the world.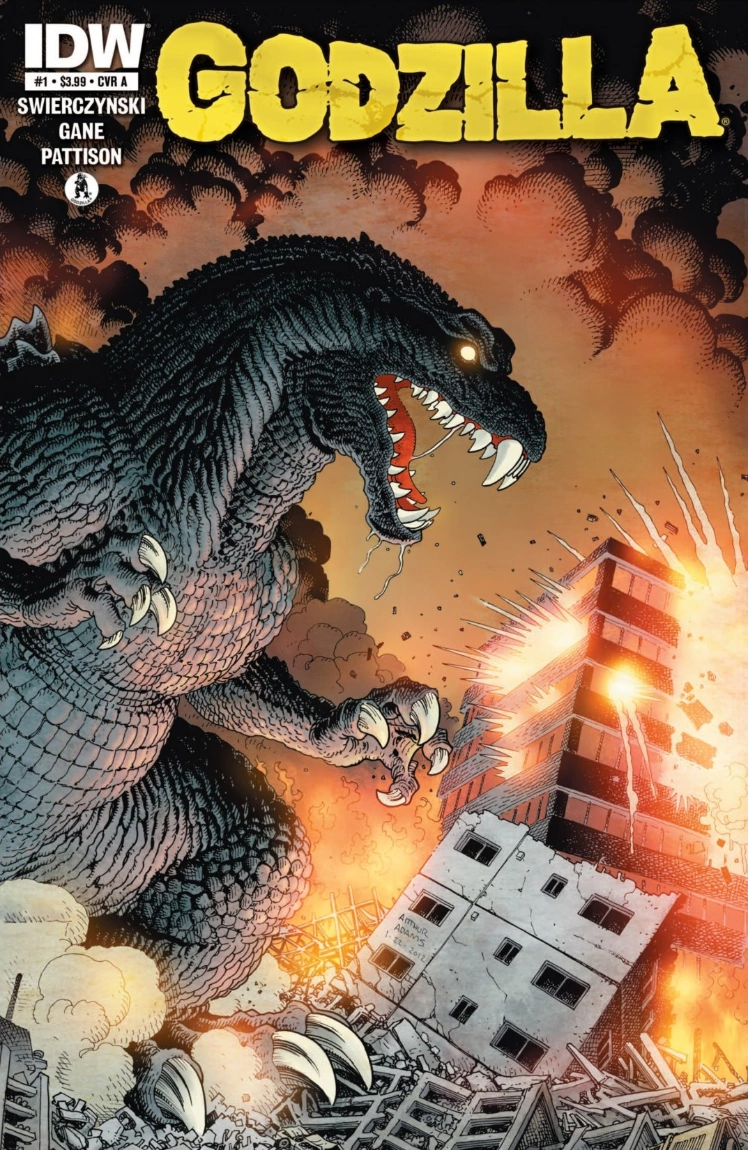 Alongside all that, Boxer, who is part of the former special forces, leads a group of three friends in their attempt to take these Kaiju down. But there's a catch… they require $7 billion dollars in payment for each Kaiju. This comic is for those who like action movies. It's all about four people that are literally doing the impossible. This volume also sets up an even bigger story when the Kaiju are transported to a deserted island for other purposes.
Godzilla and the other Kaiju rampage across centuries in this Godzilla comics special. Each story features a different writer and artist. Come read about Godzilla and other Kaiju killing and destroying lives all around the world and throughout history.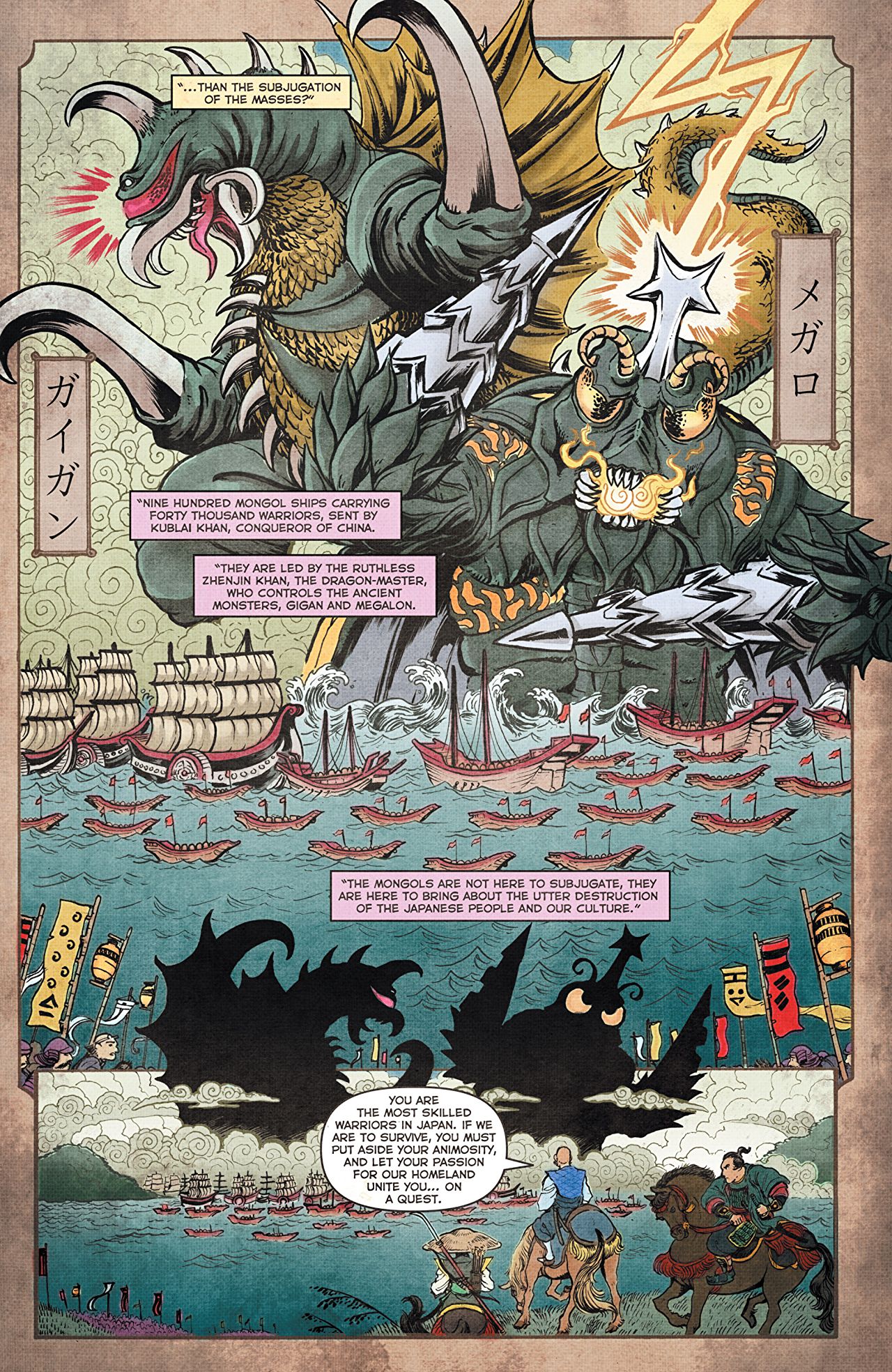 Join Benjamin Thompson and Nikki Katsume (historians and archaeologists) as they go to Japan, Italy, England, the Alps, and Israel and search for evidence of Godzilla and the other Kaiju in many different archaeological sites. Thompson and Katsume's theory is that many historical massacres were a result of the Titans.
Did Godzilla really defeat Poseidon and the other mighty Gods?
Written by John Laymen and illustrated by Alberto Ponticelli, Godzilla: Gangsters & Goliaths is a story about a man who has been running from four men who want to kill him when he washes ashore on an island. Unfortunately for him, this is no ordinary deserted island. Nope. This is Monster Island. As you may have guessed, this island is home to Godzilla and the other giant Kaiju.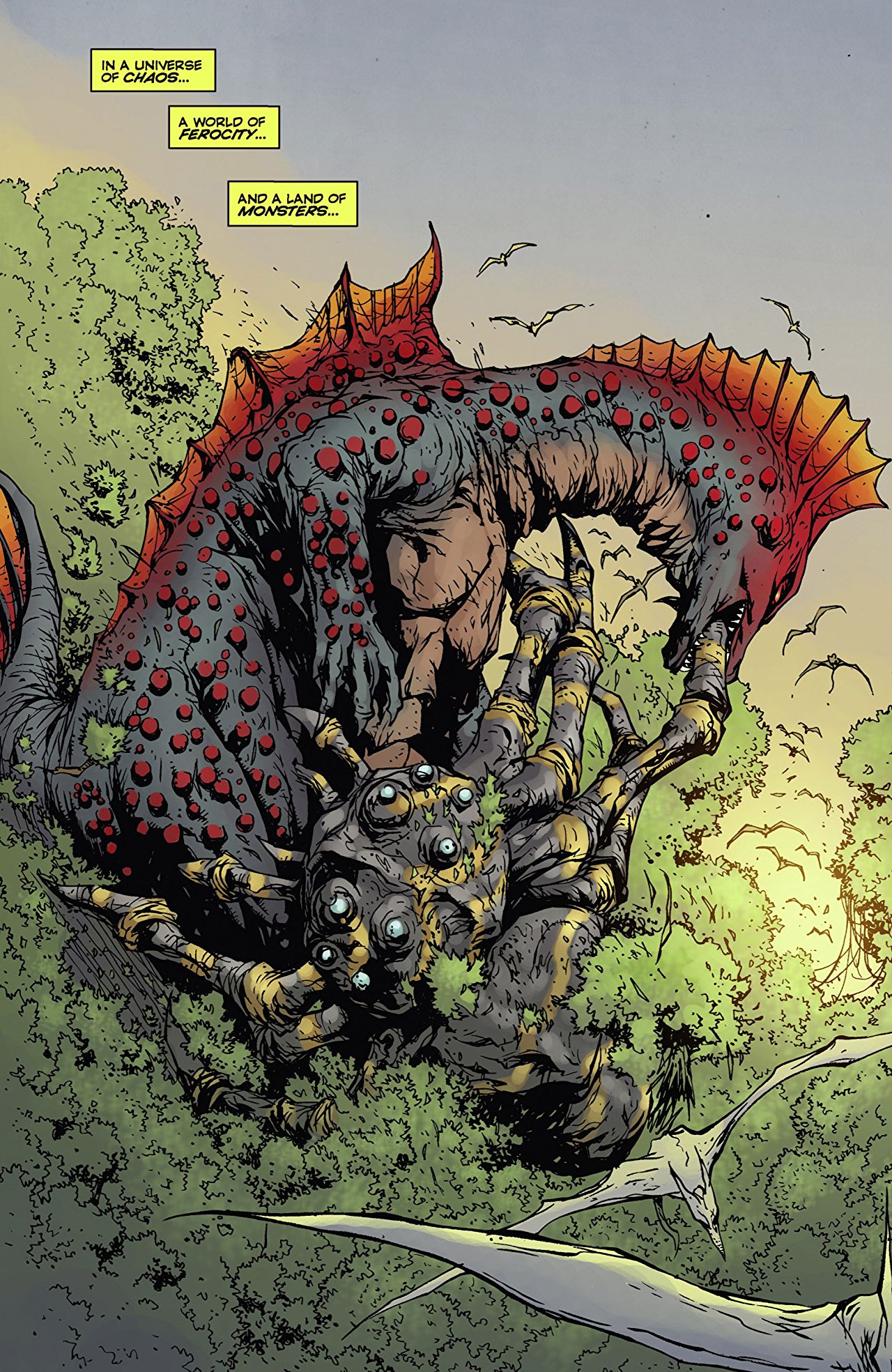 The man running for his life is Detective Makoto Sato. While Sato is trying to bring the Takahashi crime syndicate down, they capture him and take him to Monster Island. After Sato ends up surviving his time on the island, he returns to Tokyo with both an act of vengeance and Motha's power in his hands.
"It has been nearly twenty years since the last of the Kaiju vanished."
The comic Cataclysm tells us. This comic is written by Cullen Bunn with illustrations by David Wachter. The story takes place in a post-apocalyptic Japan where the people have gotten comfortable with the thought that Kaiju will never return… but they are wrong.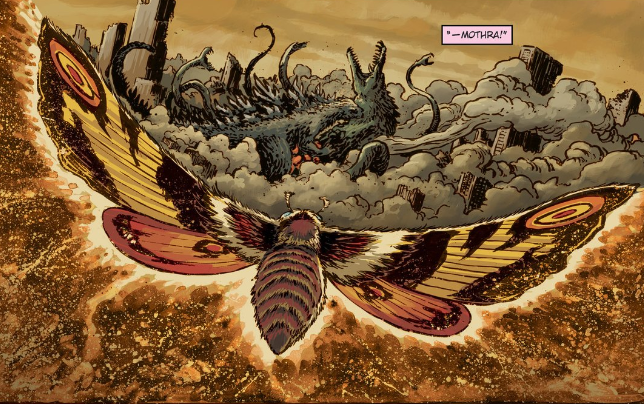 When a neighboring campsite goes for a supply run into the city, they find that Biollante is growing in the ruins. Before they can get too excited, the group and Biollante come under attack by multiple Kamacuras. As Biollante battles the nasty bugs, you see a giant blast of energy emerge from none other than… Godzilla. As the survivors return to camp, they learn that one of their remaining citizens might be the reason Godzilla wants to make sure Tokyo never survives again.
Godzilla: Half-Century War, written and illustrated by James Stokoe, is set in Tokyo, Japan in 1954. Ota Murakami, a young lieutenant who is a part of the disaster relief program, was sent out with his best friend Kentaro to investigate some "bad weather." It turns out that the "bad weather" is a huge Kaiju destroying Tokyo: Godzilla.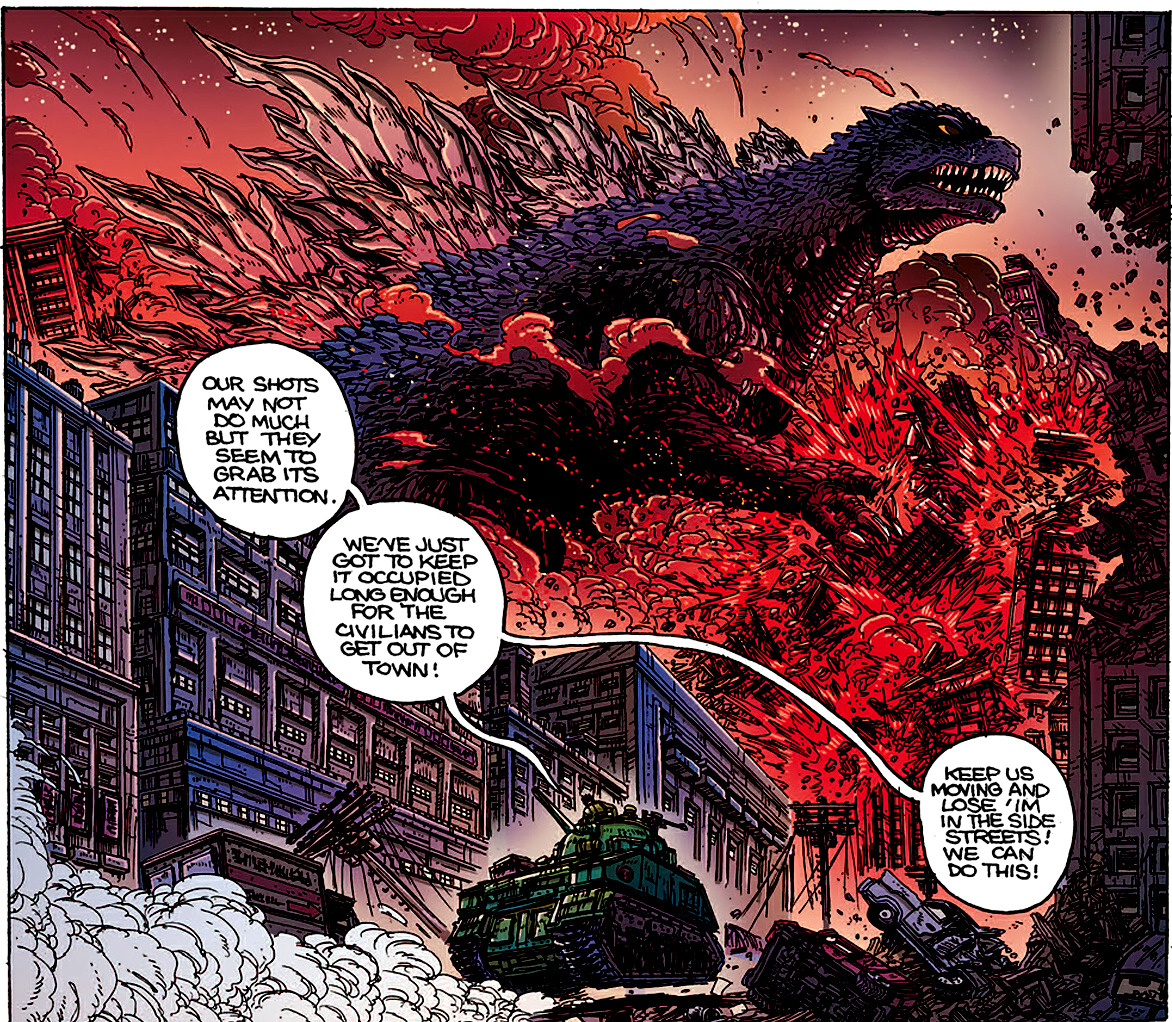 It was during this first attack when Ota Murakami began his obsession with the Kaiju and dedicated his life to bring him down. "The hard truth is I never really understood Godzilla," says the man who spent 50 years of his life following him around the globe trying to kill him. Will Ota Murakami defeat his biggest enemy or die trying?
Some New Godzilla Comics To Add To Your Reading List
We at The Daily Fandom thoroughly enjoy all of these books and think you will too. Godzilla is a huge character on the big screen as well as on the pages of a comic book. Today you can enjoy this pivotal character just about anywhere you go. While all of the comics we mention are from IDW Publishing, there are plenty of great ones from other comic companies too. For instance, Marvel is one that is not on this list. Do not forget to watch the new movie in theatres; Godzilla: King of the Monsters comes May 31.