The Dawn Of X has not been kind to Domino so far. Our good old girl Neena began this run of X-Force in dire straits, being tortured and skinned alive. Her circumstances have really only barely gotten any better as of X-Force #7, written by Ben Percy, drawn by Oscar Bazaldua, colored by Guru-eFX, lettered by Joe Caramagna, with designs by Tom Muller. Covers are provided by Dustin Weaver and Edgar Delgado.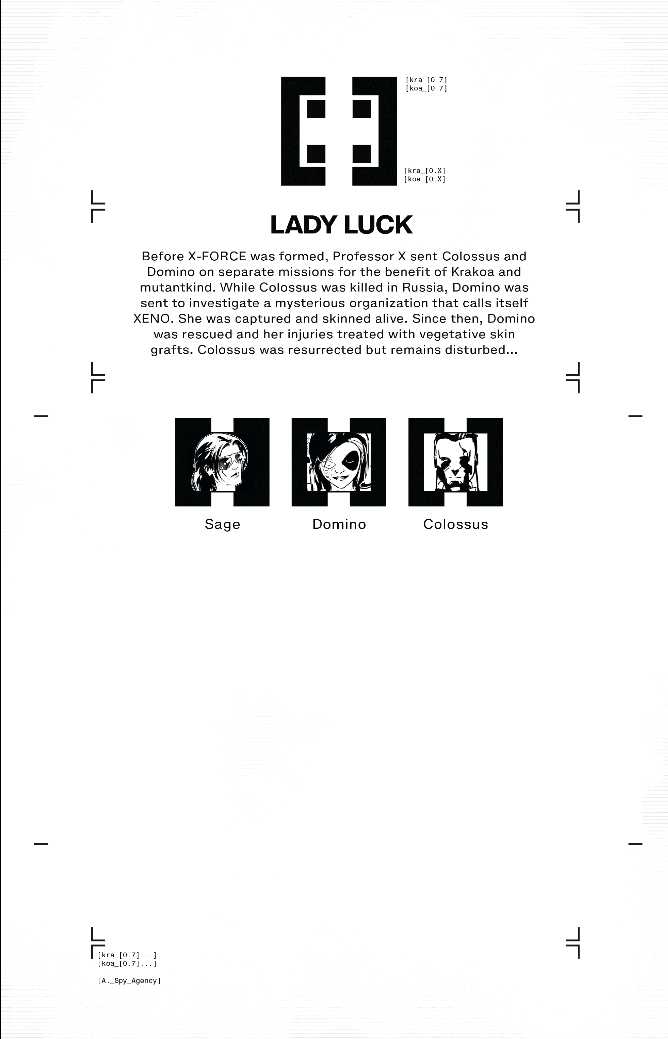 Some Bad Luck In X-Force #7
It's a brave new world after the rise of Krakoa as the new mutant nation. While the X-men are known for being hated and feared by humanity primarily, there are always bound to be outliers.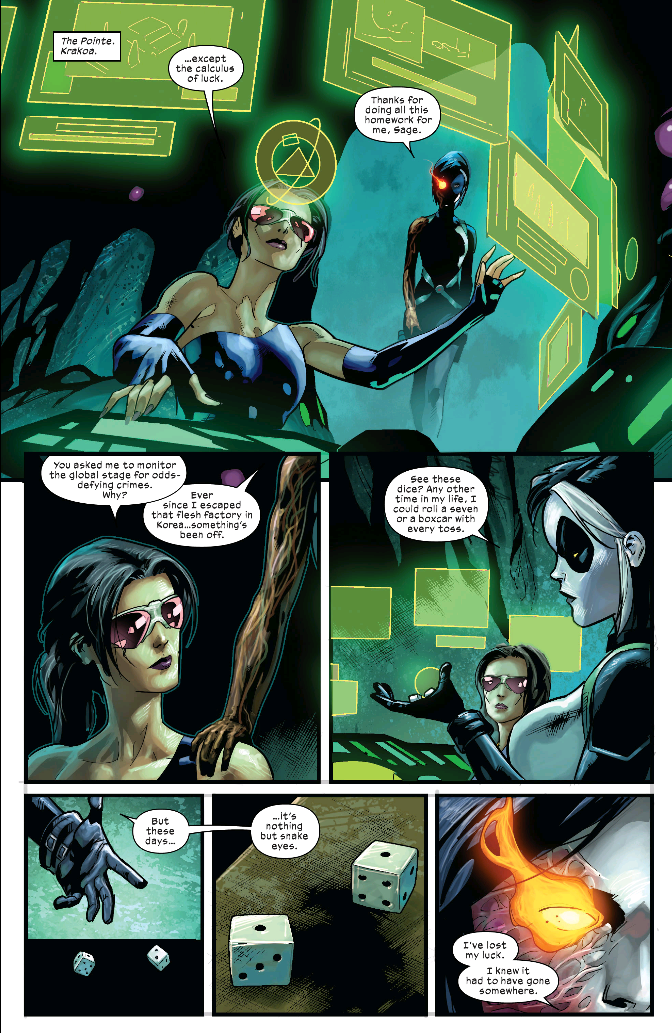 There are those out there who wish only to be validated by mutants, or do all they can to support the cause. It's people like that, allies of Krakoa and mutants, that are being dropped by the work of an impossible assassin. Sniper shots are being made that exceed all reasonable possibilities with precision and accuracy that no human is capable of. Sound familiar?
Domino And Sage
X-Force #7 is an excellent showcase of how much utility Sage has, and how important it is to run something like X-Force. Without her, the whole operation would be nowhere near as effective. She's helping Domino out, looking for anything that looks like Domino's powers being used elsewhere. Perhaps it's in the name of friendship, but it might just as well be in the name of protecting Krakoa. Domino's powers are in the wrong hands and can be catastrophic, as evidenced clearly by the assassinations already. It's easy to see why Sage would be quick to help Domino either way.
A Reunion On The Beach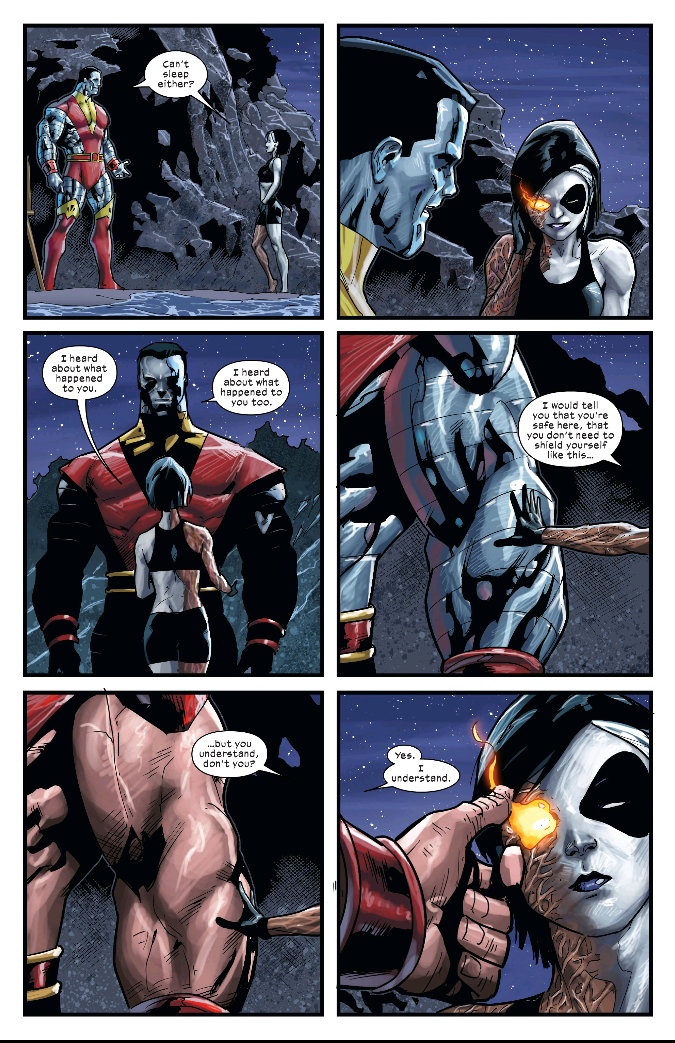 The X-men comics have long been filled with pages of romance, and the Dawn Of X is no exception to this. X-Force #7 reunites Domino with Colossus, a fan-favorite couple, at long last. There's something so sweet and sentimental about the bond these two share, and I'm happy to see it play out in the pages of X-Force. They share a connection that has bled from alternate universe tales into the main timeline now even. This is such a tender page executed expertly by the creative team. Percy has a great grasp of how the characters perceive and engage with each other. Bazaldua and Guru render an intimidating Colossus, next to a significantly smaller Domino, that you can't help but look at with adoration. The mood these two capture with even just this page is breathtaking.
Dark Domino
Working past the romantic interlude of X-Force #7, Domino resumes her search for where her alleged missing powers have gone. Again with the help of Sage, Neena determines where the next assassination attempt will take place and goes to intervene. Domino knows that someone is killing these sympathizers and allies of the mutants, it's just a question of heading them off before they make their next move, and seeing what she can learn about her missing powers in the process. The result here, for us readers at least, is learning of the existence of an inverted Domino. There's a little-to-no explanation given, reserved for the very last page of the issue, to be fleshed out another day. Domino herself doesn't encounter her in this form, but the true confrontation is coming.
Final Thoughts On X-Force #7
I find X-Force to largely be one of the most interesting stories in the current lineup of X-books. This is such a fresh approach to the concept, by someone who clearly loves very much what they're doing. This is such a big Domino issue though, which isn't a bad thing, but it's not exactly what I'm looking for in this series. The interactions with Sage and Colossus are the strongest spots of the book, otherwise, this feels more like a solo comic than anything. I have high hopes for where this story goes and what Percy does with the inverted Domino nonetheless.
Percy works great in tandem with an array of artists, and Bazaldua and Guru make for an easy transition from series regular artist Joshua Cassara. X-Force maintains a consistent gritty style and tone that distinguishes it from the other current X-books. As long as the art team never loses sight of that, I'll continue to be largely pleased.