The time has come for Domino to take her revenge. After the myriad of bad things happening to her since the start of X-Force, she's ready to take back what's hers: her luck. X-Force #8 is written by Benjamin Percy, with art by Oscar Bazaldua, colors by Guru-eFx, letters by Joe Caramagna, and designs by Tom Muller. The cover is provided by Dustin Weaver and Edgar Delgado.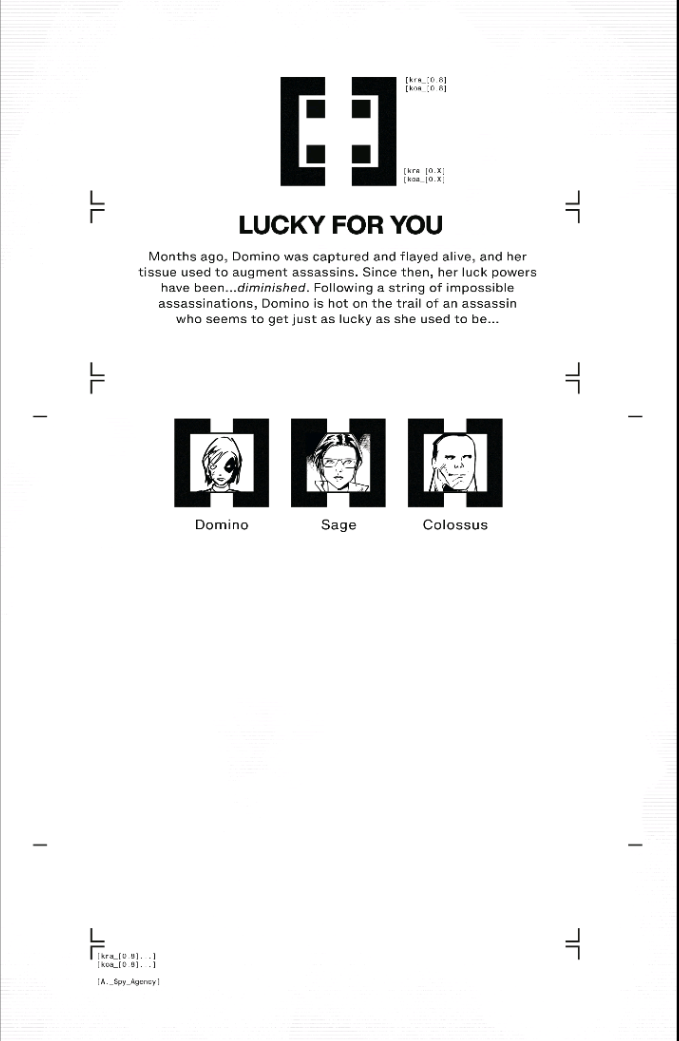 Inverse Domino In X-Force #8
In the last issue, Domino determines there's another version of her, wielding her luck, in opposition to mutants and Krakoa. As far as we can tell, this other Domino has everything the real one does, but with a reverse-color-scheme.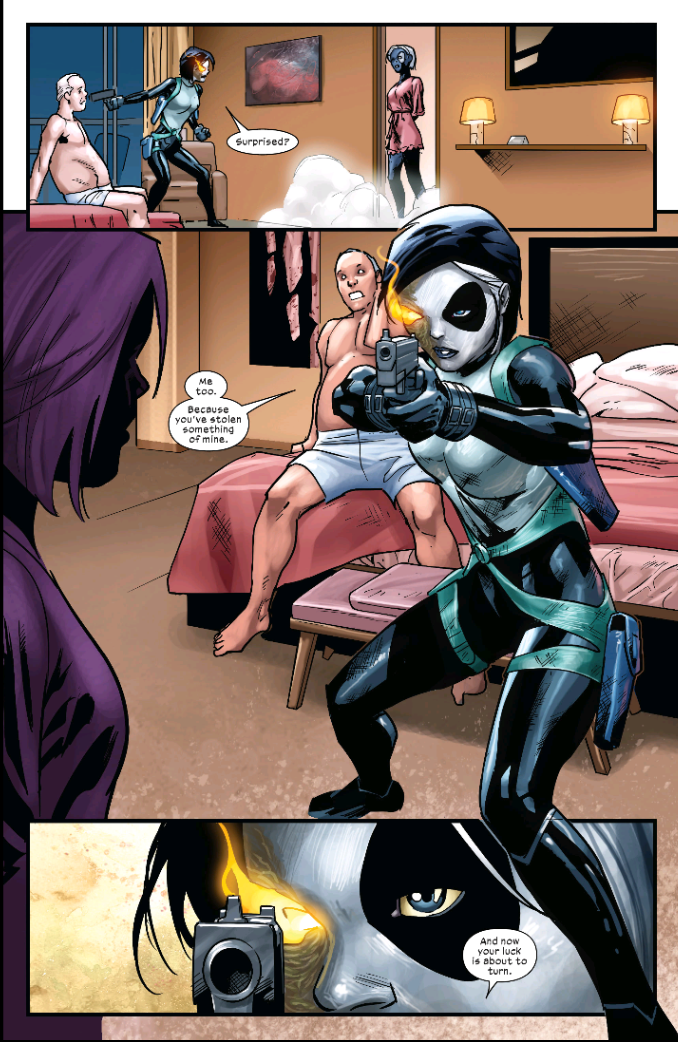 X-Force has been the X-book, more than any other, to flesh out new villains in the Dawn Of X. With Krakoa's establishment, various parts of the world are growing more concerned by the day. Their fear of mutants has been amplified exponentially with the rise of the mutant nation. This new Domino looks to be a result of that growing tension.
A Piece Of The Puzzle
Domino wastes no time in executing her inverse twin in X-Force #8. Nobody can really blame her and this certainly doesn't break the Krakoan law of "kill no man." With the mission at its end, Domino learns that she's getting her luck back, much to her relief. Domino's powers have always been a little hard to digest. It's an abstract concept, where she simply controls luck and probability. To be able to implant that power in others, or strip it away from her, is really no more ridiculous than the power itself. In that, however, it's fun.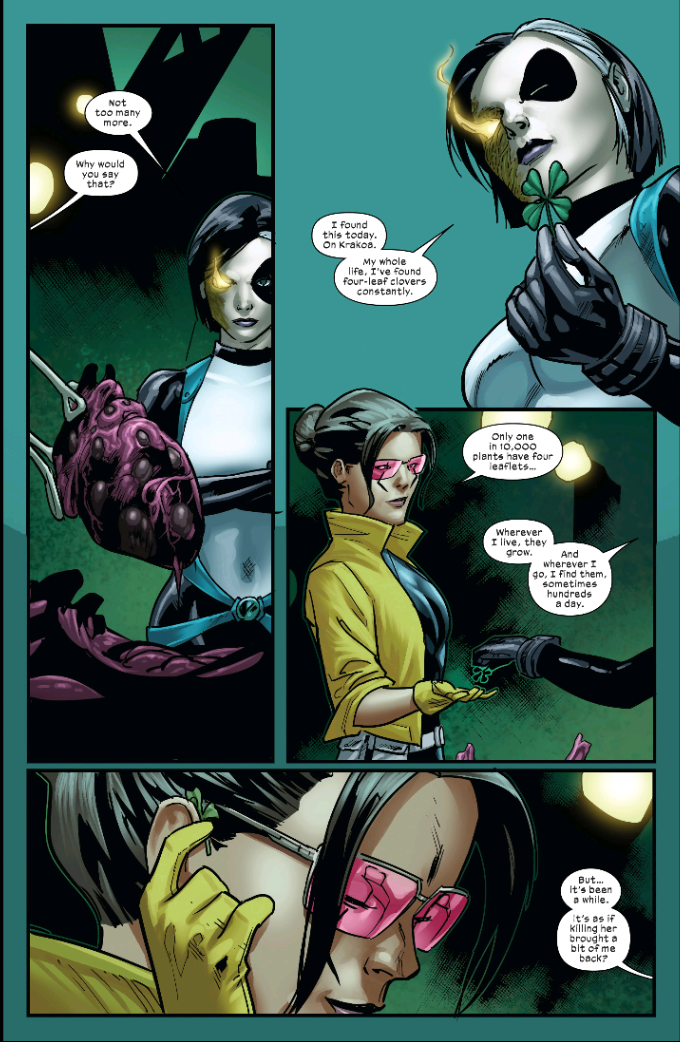 The implication here is that there are others like the inverse Domino. If they can be found and eliminated, then Domino regains all of her luck. It's the kind of simple and crazy plot development that makes Domino incredibly interesting. Send an assassin after a group of poor imitators. It's poetic and more than a little clever.
Domino & Colossus
X-Force #8 is a good comic, absolutely, but this is a fantastic scene. Every single issue since the first I have asked myself why they don't just kill Domino and bring her back. To have Percy answer that question within the confines of the story is incredibly satisfying.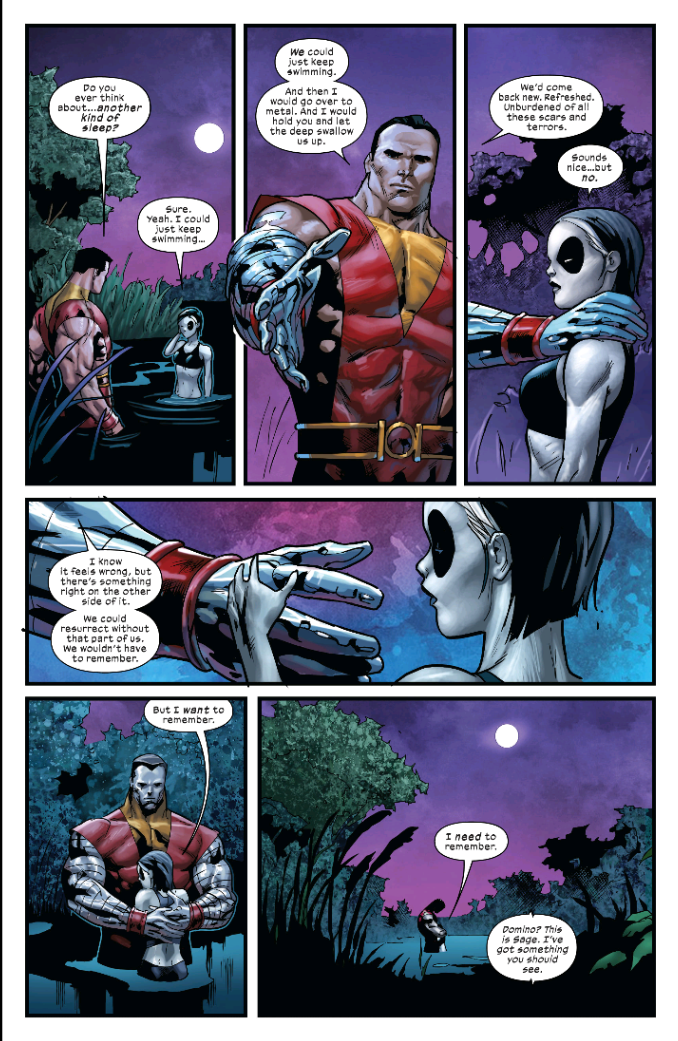 It reminds me that I'm reading a comic with emotionally intelligent characters, who won't pull punches or act any less smart than they are because the plot demands it. Colossus and Domino are also such a wholesome and pure ship that I wholeheartedly stand behind and support. Seeing the two of them find peace in each others' arms and have these moments of solace is enough to make my heart melt.
Putting It All Together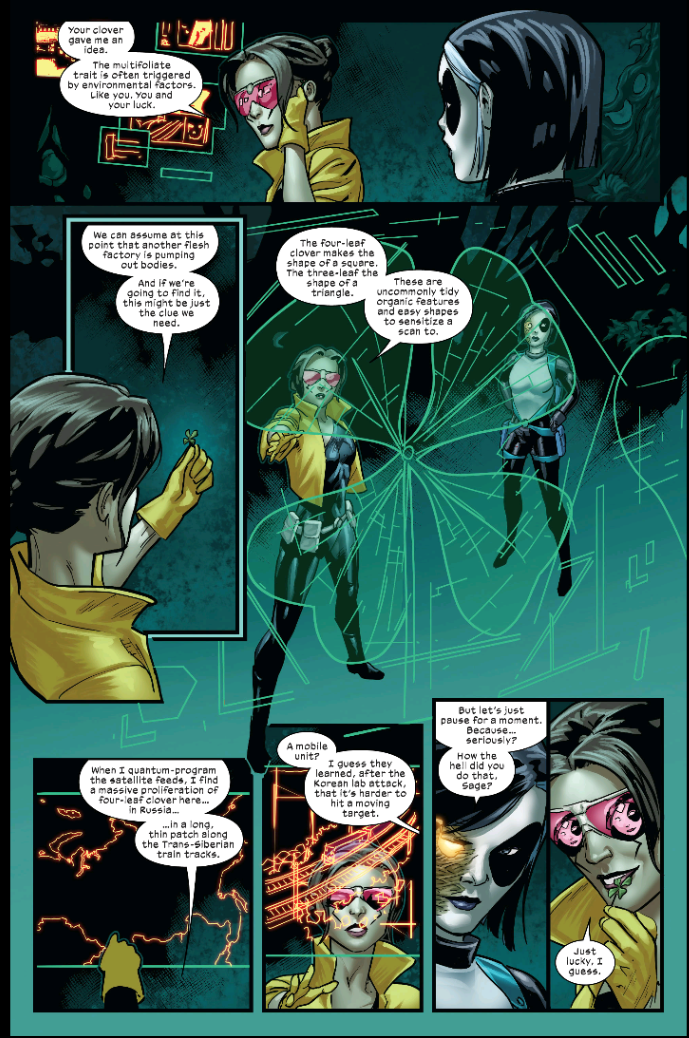 Percy is really just flexing how clever he is at this point in X-Force #8. Sage is a great vehicle for good ideas, and the execution of this reveal is delightful as hell. The expressions rendered by Bazaldua are excellent, and Guru really seals the deal with his dark colors. Sage's panel with Domino, reflected in her shades, is frankly iconic.
Should You Read X-Force #8?
I maintain that X-Force has been one of the can't-miss books in the Dawn Of X, and that certainly continues here. Percy spends a lot of time examining Domino as a character, as well as planting seeds for what will come later in the run. The emotional beats land gracefully and with significant impact, while the action beats hit fast and hard. This book maintains a great flow.
Artists change around here frequently, but Bazaldua and Guru do a solid job holding it down while Cassara knocks out his next issues. It's not my favorite system in the world for managing release schedules, but when it works, it works. I do look forward to moving the focus around to other members of the team, but these past couple issues focusing on Domino have been a nice change of pace. Join me again next month as Domino returns and a new mission begins!