Earlier this year we covered the first season of Carmen Sandiego. A Netflix series about the infamous vigilante named Carmen Sandiego. The second season, to premiere on October 1st, 2019, is officially on Netflix as of today. Netflix gave us a look at the 10 episodes to come and if you loved the first season, you'll love Carmen Sandiego Season 2. The voice of Carmen Sandiego is by Gina Rodriguez and the voice of Player is by Finn Wolfhard.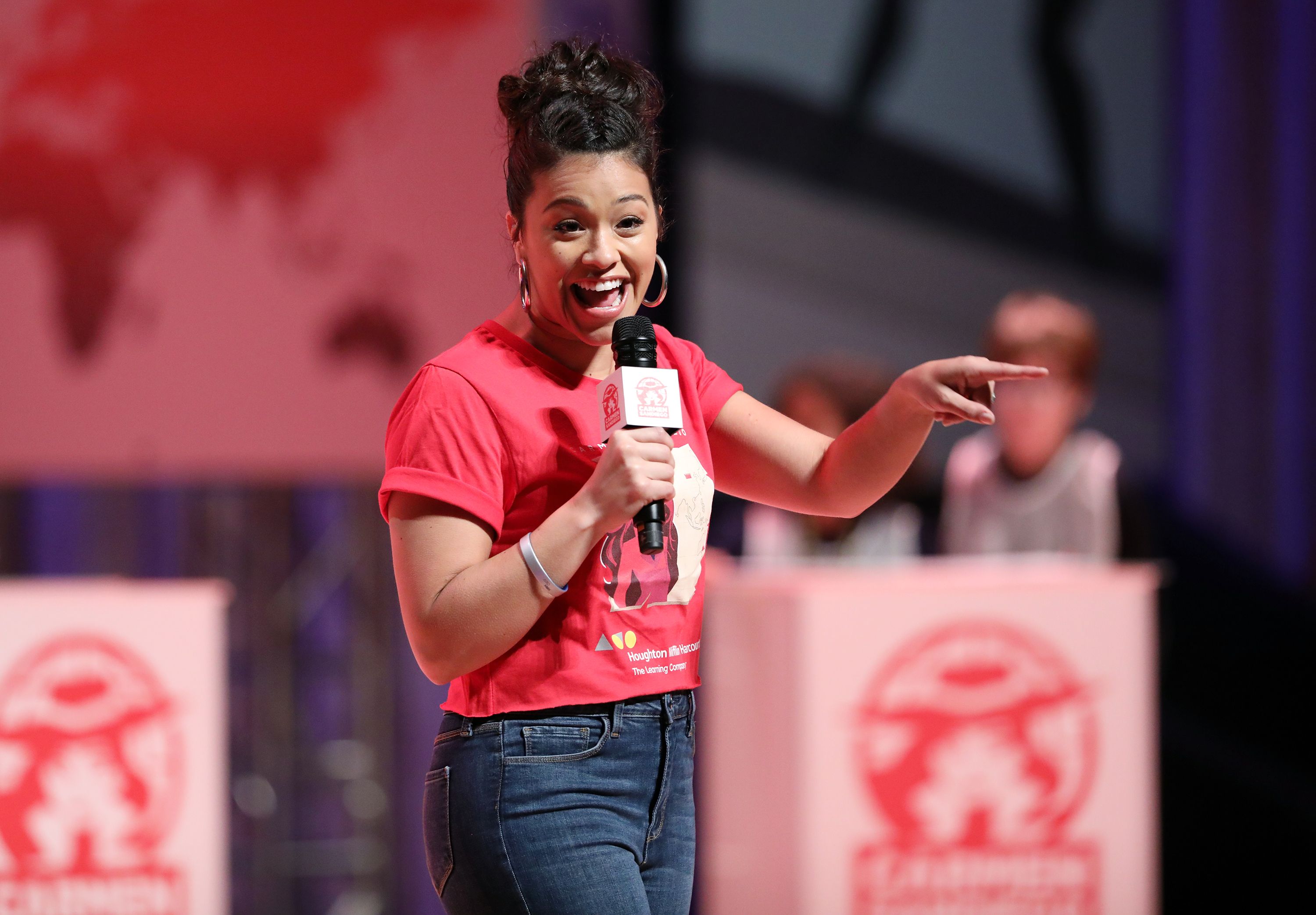 This series is set in modern day. Carmen is a modern-day Robin Hood; kicking butt and taking names for anyone who is asking. Carmen is considered to be a criminal for all intents and purposes by law enforcement.

Well, a master criminal, but it depends on who is asking. In this fresh new modern series, we follow Carmen's escapades and get to determine just who in the world is this Carmen Sandiego?

From our review of Season 1 of Carmen Sandiego.
Who Is Carmen Sandiego?
The first season explored who and what Carmen Sandiego was. Where she came from and how we saw her in season two of the series. This is a wonderful addition to the Netflix roster for children and family-friendly television series. It does justice to the previous characters from the 90s that we know and love from nostalgia. The second season puts the stakes high on Carmen and her friends.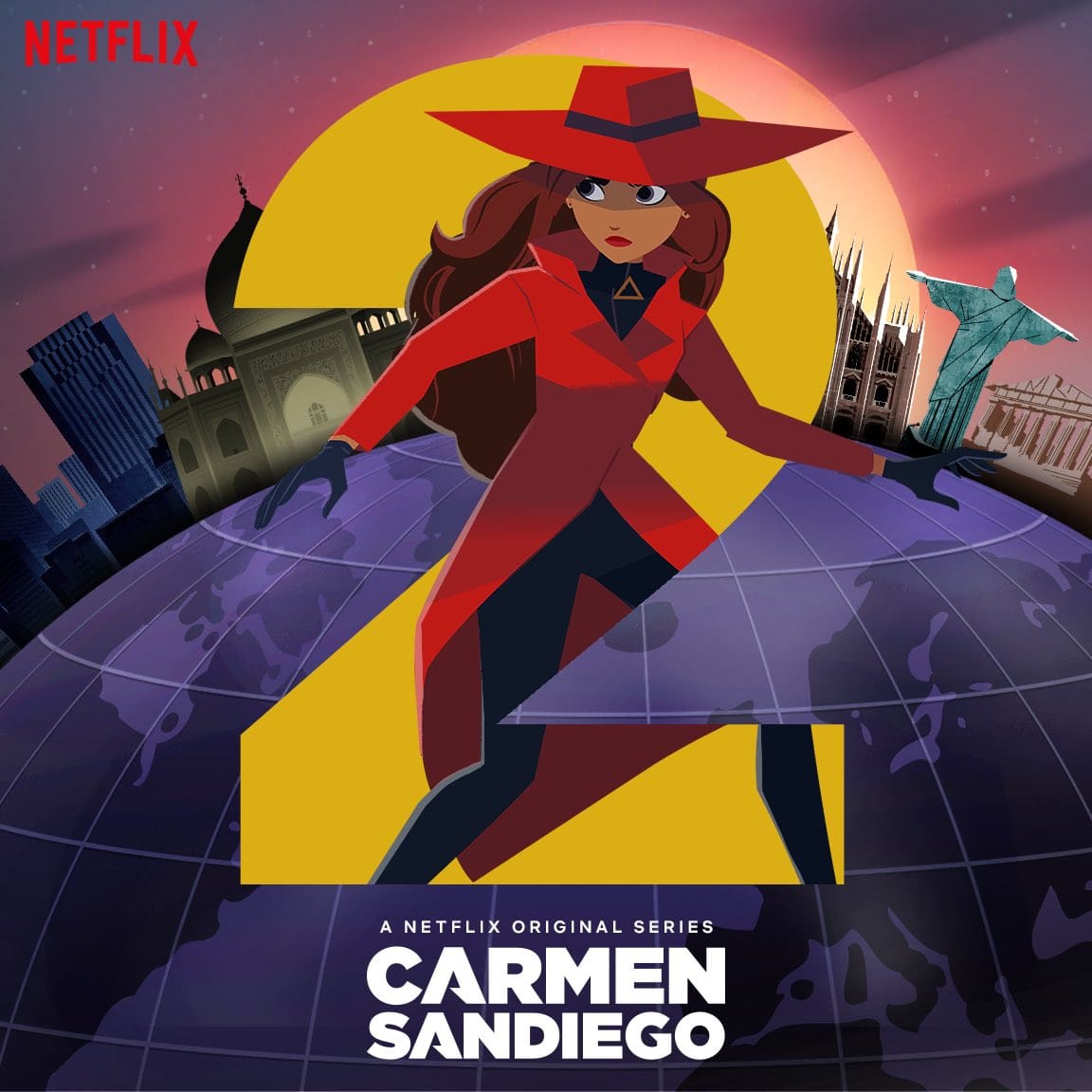 She revolves her life around V.I.L.E. and defeating them. Carmen Sandiego Season 2 involves allies, a test of friendship, and what Carmen will do in order to defeat the enemy. Will she nearly die along the way to take down V.I.L.E.? This second season explores just that.
Can We Talk About How Great Carmen Sandiego Season 2 Is?
As someone who is well above the age of Carmen Sandiego watchers (and demographics), this show is still so much fun to watch. I know friends who watch this show and they are well above the age of the demographic. A good show takes a teenager/child-like plot and makes it for everyone to watch, that is what this show does. It creates a dialogue for everyone to have fun watching it while learning something new as they watch it.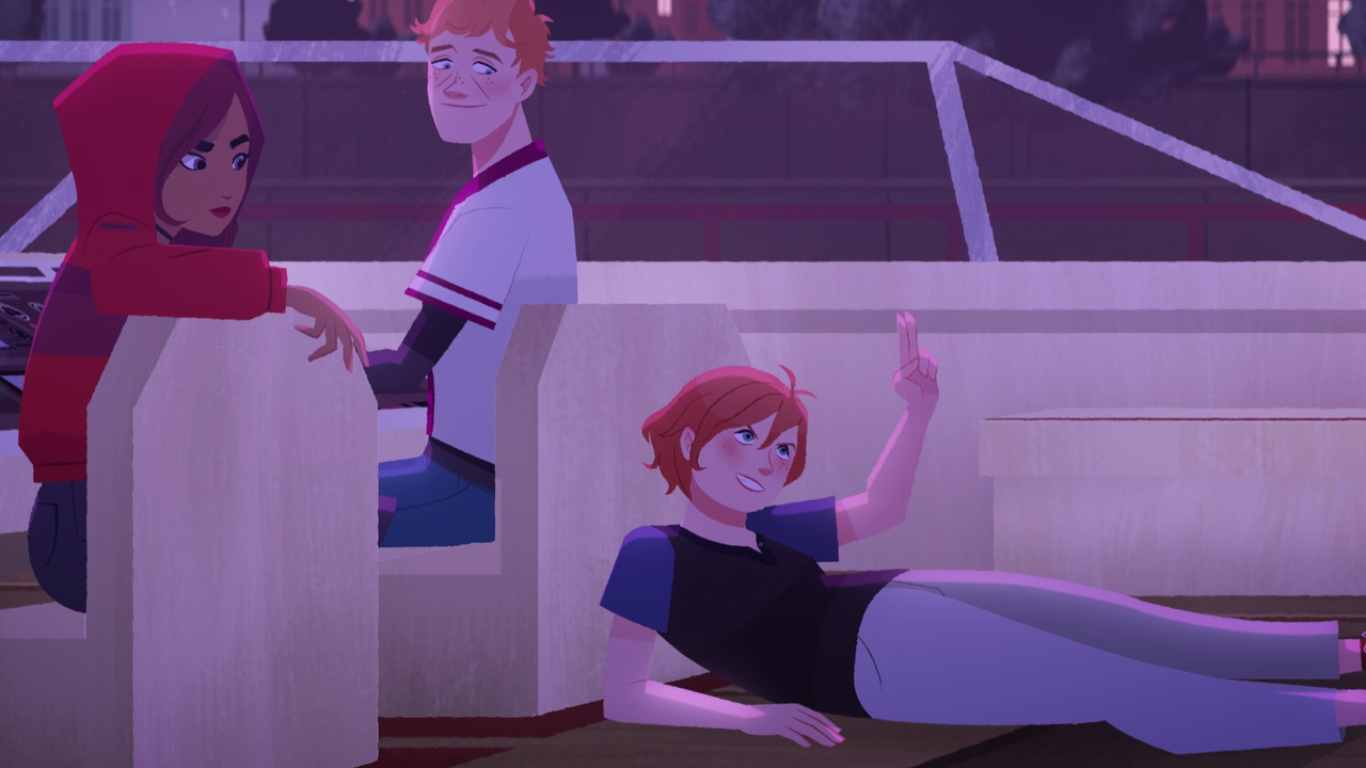 Carmen, as a character, is, by far, one of the best female characters in animation right now. She creates this sense of strong will that children should see on the screen from a female character. Carmen is a wonderful influence that can be said for years to come. Her friends encompass the fact that she doesn't have to do this alone. Carmen always thinks she has to do everything alone and, in this season particularly, it is nice to see her appreciating her friends more.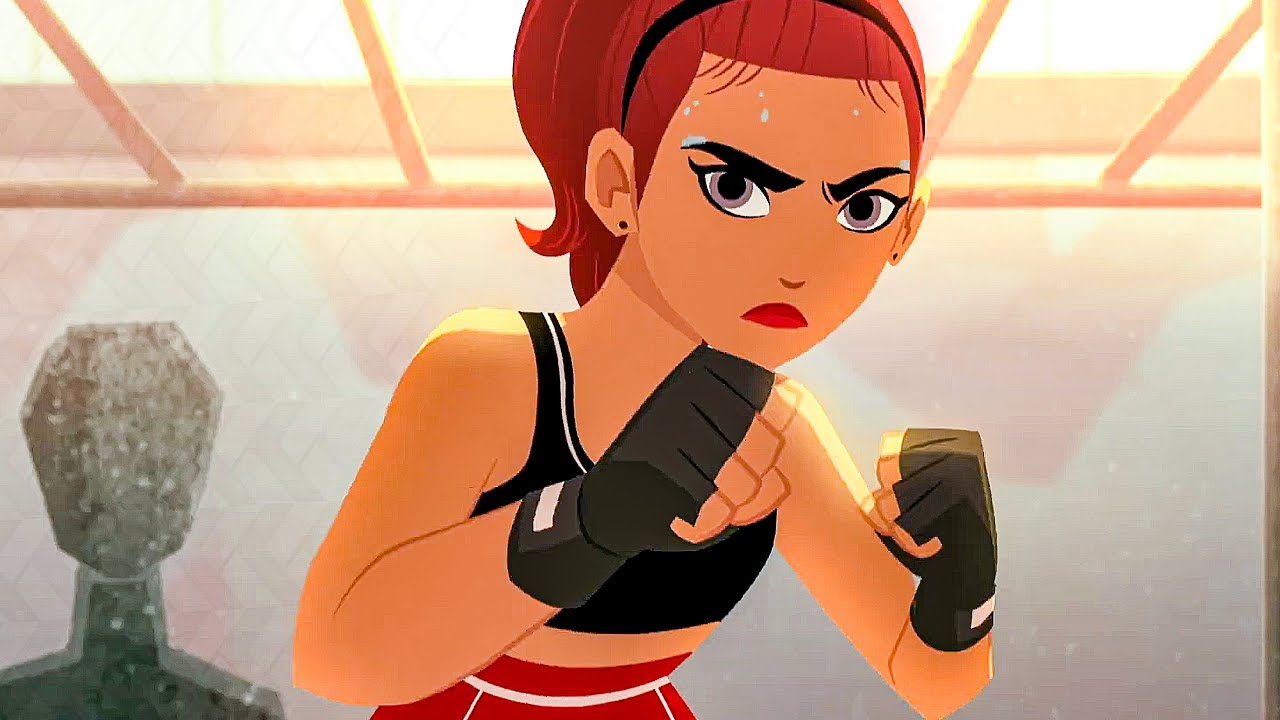 As in Carmen Sandiego fashion, there is a past to the present aspect that adds to the dialogue. We see how she and her friends, Ivy and Zack, have each other's backs. They are now a team, even Player, and it is so nice to see that on-screen. Or at least showcasing a pretty healthy relationship friendship wise. Without spoiling anything, we will say, Carmen Sandiego Season 2 is creating higher stakes for Carmen and her friends, Izy, Zack, and Player. V.I.L.E. is in no mood to joke around anymore, taking down Carmen is V.I.L.E.s first and only mission. They will do that at any cost.
Carmen Sandiego Season 2 Is a Must-Watch
Carmen is learning about her family, her friends, her past, and V.I.L.E. There is so much that Carmen doesn't know and she will soon realize that playing for both sides won't be what she bargained for. You can only play both of them for so long. If you enjoyed the first season and thought it was excellent (as we did) then you will love this season.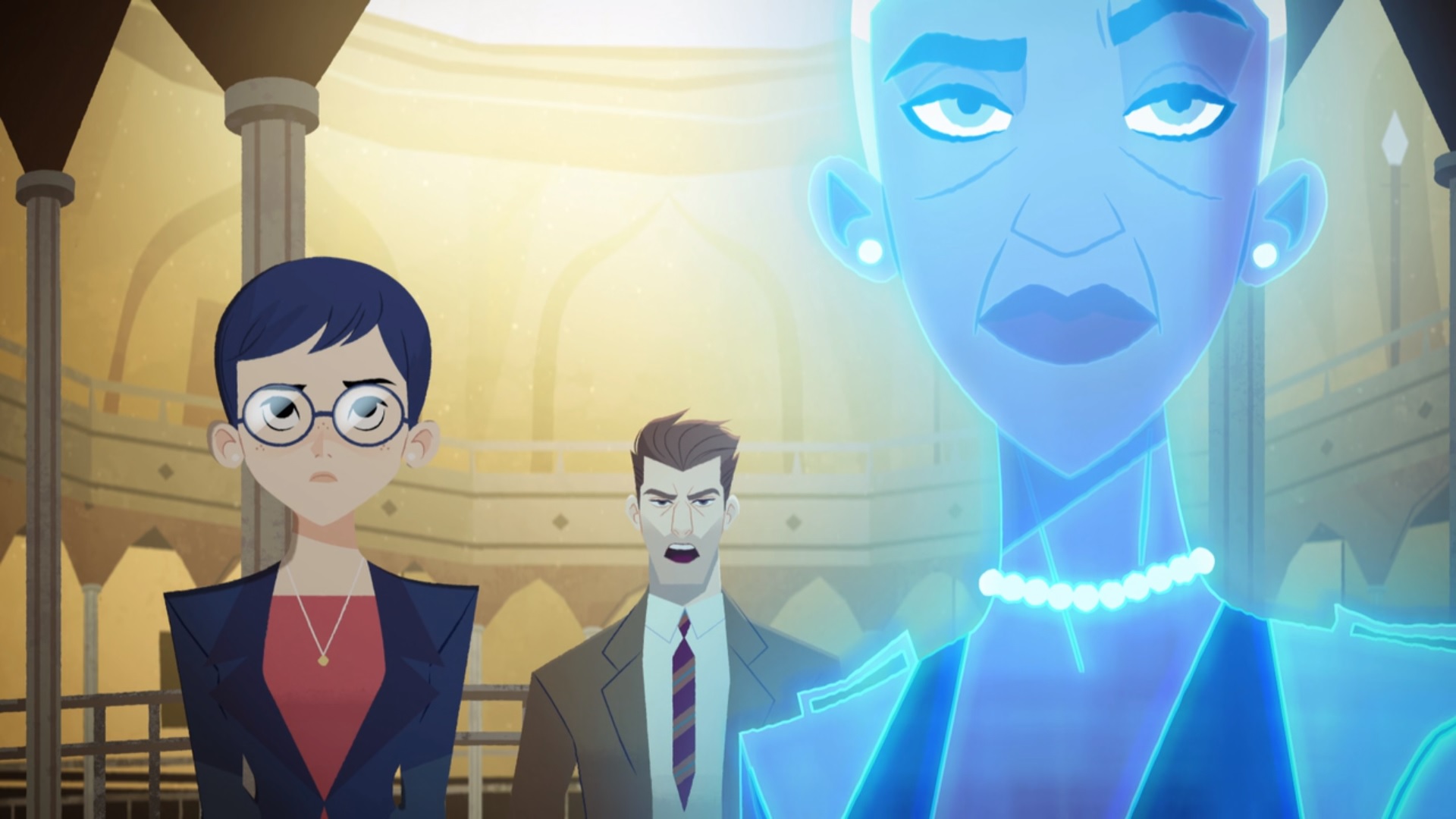 The story is advanced, there are so many questions answered and not answered. It is just a complete ride in Carmen Sandiego Season 2. The more we learn, the more episodes I want. Even the ten we have were not enough. By the end of them, we wanted to see more and learn more about Carmen. By the last episode, you are on a cliffhanger of: "Where is Carmen Sandiego's mother?" And that leaves you with a lot of questions about the next voyage Carmen will take.
Do We Ever Figure Out Who Carmen Sandiego Is In Carmen Sandiego Season 2?
Carmen Sandiego Season 2 releases on Netflix October 1st, 2019. After the praise of the first season, we finally got a second! This season gives us more Carmen, more questions than answers, and we finally figure out who Carmen might be. But at what cost?
PROS
ANIMATION
CARMEN'S CHARACTER
POSITIVE FRIENDSHIP
SUCH A GOOD PLOT
NEED MORE ALREADY
ACME AND V.I.L.E. ARE THE BEST VILLAINS