Disney+ has been out for barely a week and has already completely taken over all my social media feeds with reactions, memes, and binge sessions. It's a lot to keep up with all at once. We've done the leg work and put together all of the details right here; plus an opinion or two of our own.
The Basics Of Disney+
If you are not one of the 10 million Disney+ subscribers and want to know your options, here they are. The two major choices are a $6.99 per month subscription, which includes a free 7-day trial, or a bundle of Disney+, Hulu (ad-supported), and ESPN+. Those viewers who are truly, deeply dedicated to the big mouse had the opportunity to pre-order either a one year package for $69.99 or a special three-year package for $169.99. Kudos to the frugal few who managed to nab these deals when they could, each of which roughly translates to $5.83 per month and $4.72 per month, respectively.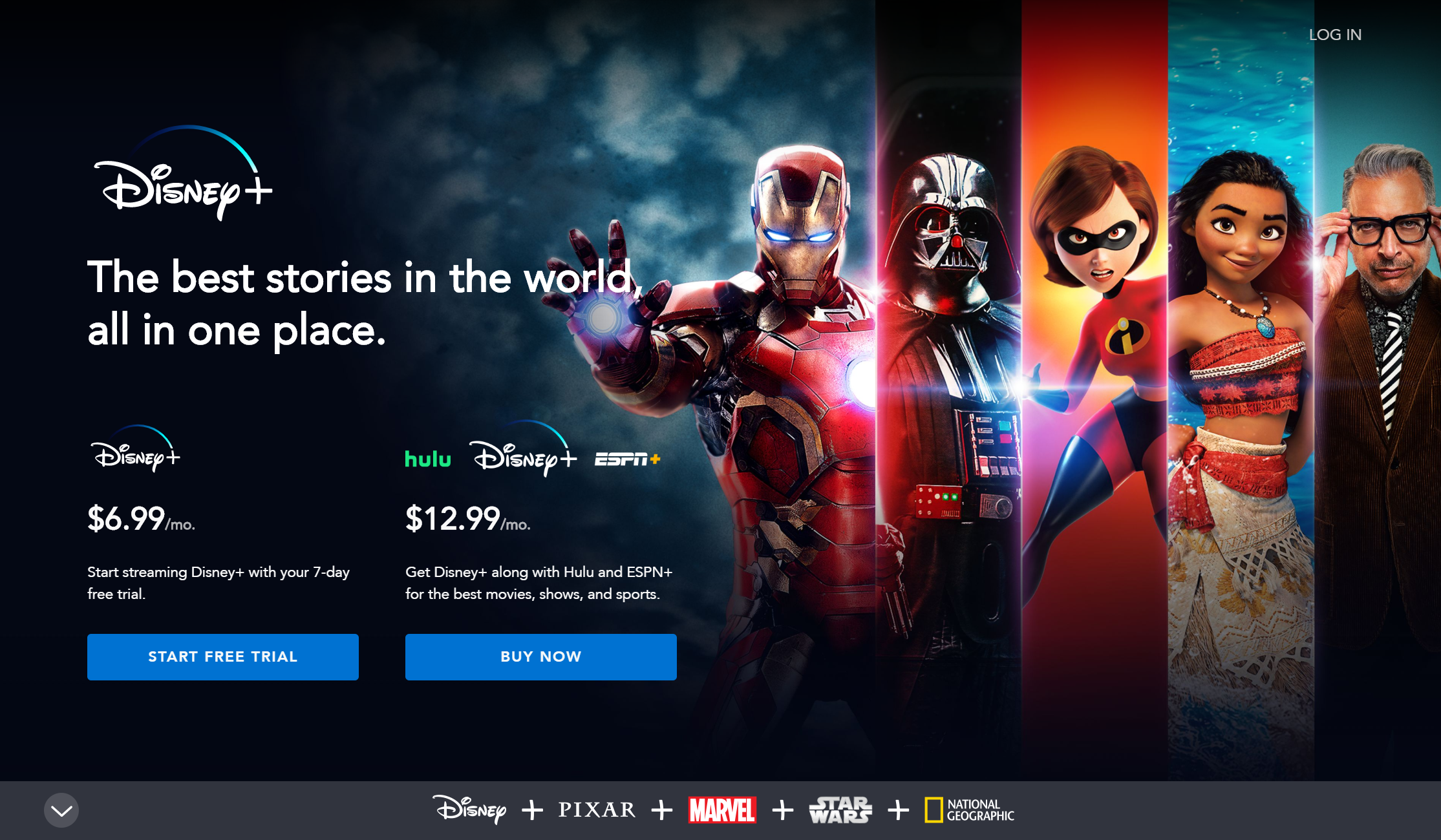 If you're really keen, Verizon has partnered with Disney to offer a free year of Disney+ for certain customers. Lucky ducks. Once you get past that pesky payment plan, you can basically stream wherever you want: desktop browsers, mobile devices, smart TVs, game consoles (PS4, Xbox One, etc.), and streaming players. As for the technical side of things, Disney does offer a few key features that may appeal to people. For one thing, you get 4 simultaneous streams per account and 7 user profiles. There were some rumors that Disney was trying to quell password sharing. But it seems that they have accepted their fate for the time being.
Another feature that will be especially useful for the data conscious is unlimited downloads on mobile devices. So, let's say you're on a 20-hour flight from New York to Sydney, you could marathon all of the Star Wars movies without having to pay for airline wifi. Frequent flyers, rejoice!
What's Using This Service Actually Like?
Desktops are generally the streaming vehicle of choice, though we have also given the Roku and Android apps a whirl. I have no strong feelings for or against the actual platform itself. It seems fairly standard for a streaming service today.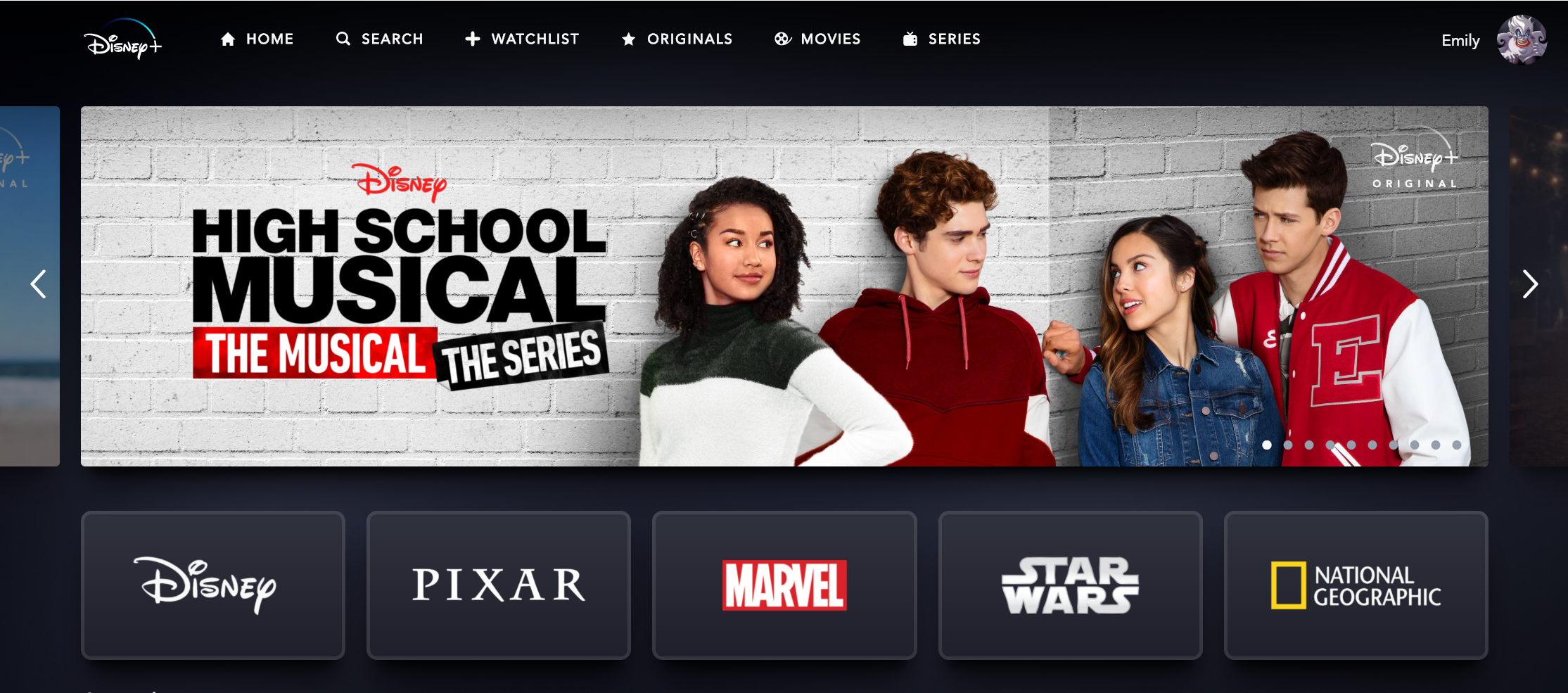 The service is streamlined and visually oriented. At the top of the screen is an auto-scrolling banner with suggested films and series and beneath that is a series of logos for all of Disney's various properties. Clicking on one will bring you to another page featuring a set up similar to the homepage but featuring only content from your selected brand sectioned off into different suggestion carousels such as Shorts, Series, or Movies for most. Some more personal options include "Unlikely Heroes" for Pixar or "Spider-Verse" for Marvel. If you click the search option up top it brings you to an "Explore" page with various recommended collections as well as a large search bar. Beneath all of that are carousals of suggested shows. It's all very Netflix-esque.
The One Big Problem
How the heck does this entertainment giant launch a streaming service without a continued watching list? It is insanely annoying to have to search for what I was watching last without anything to keep track of it for me. It's annoying not because I'm that lazy (I mean, a little), but mainly because it seems like such a basic feature to lack. Hopefully, they'll be adding that to it soon, but there's no report on when. On another note, I am still waiting for any streaming service to let me put a TV show on shuffle.
Despite some initial technical difficulties due to the sheer volume of the first-day usage, the implementation side of Disney+ seems to have gone off fairly well. I could go on about how technically proficient, easy to use, and aesthetically pleasing this service is; but, at the end of the day, Disney doesn't put out anything that isn't both meticulously crafted and aesthetically pleasing. So now it's time to talk about what Disney really has to offer — the content.
It's All About The Content
As previously mentioned, the primary site is divided up into Disney, Pixar, Marvel, Star Wars, and National Geographic. Disney, of course, is undoubtedly the largest category and its content varies from Vintage Mickey goodies, animated films from the "vault," and a huge collection of Disney Channel throwbacks that are delighting 90s kids across the board.
Next comes Pixar, offering every feature in addition to their eclectic mix of shorts. The Star Wars category is similarly all-encompassing, featuring every film, show, and even a few extras. Though it is missing a Star Wars Holiday Special, for now. The National Geographic section hasn't attracted much attention, but it does offer an impressive mix.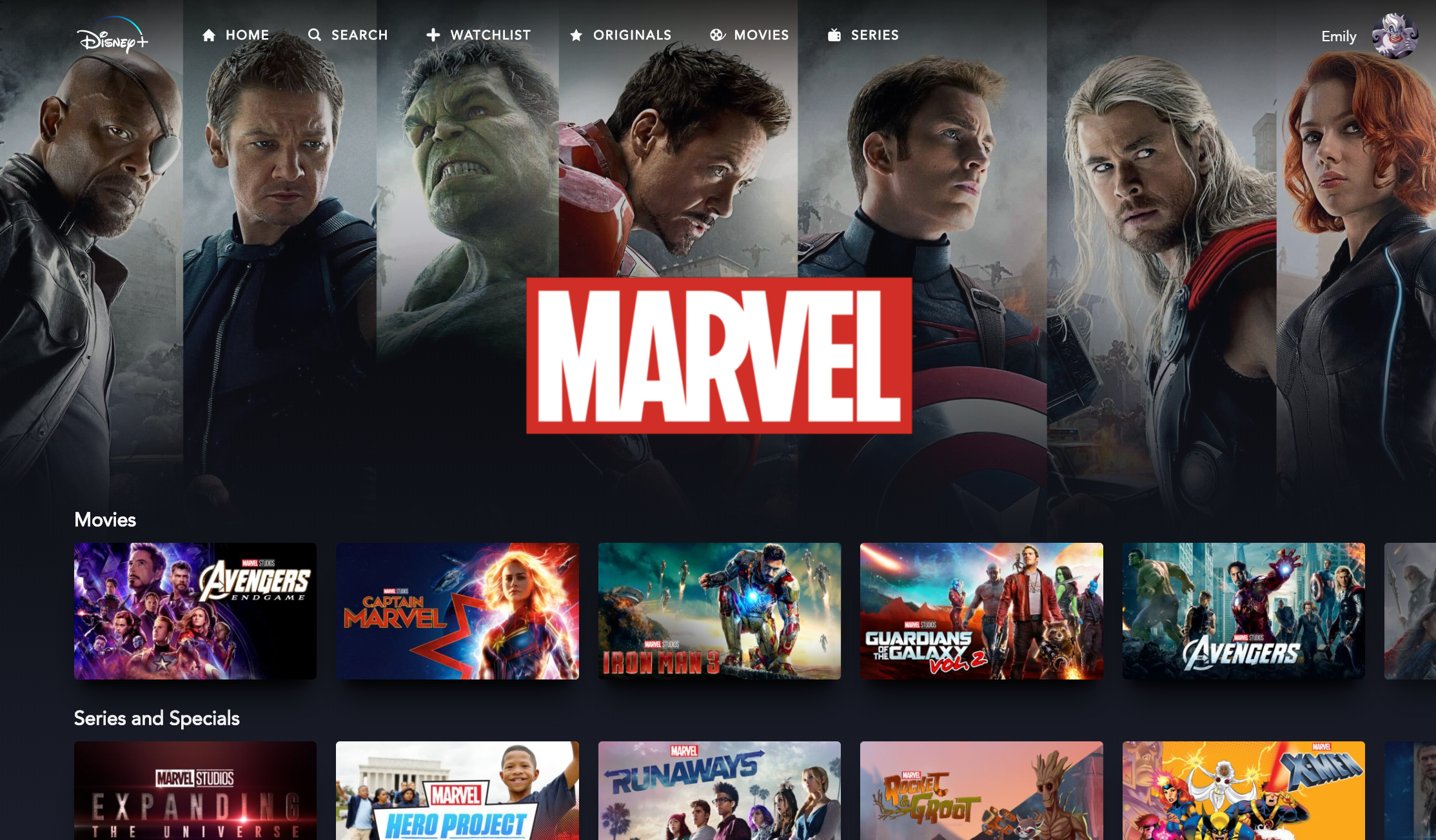 One section that does feel a bit deficient is Marvel. Most likely due to the sprawling nature of Marvel IP rights. Although it does offer an impressive back catalog of cartoons as well as the entirety of the MCU, I cannot ignore certain unsurprising absences. At the end of the day, there are still a lot of beloved properties that we cannot get from Disney. Though the Marvel section does attempt to cash in on the worldwide fame of Spider-Man with its Spiderverse category… the attempt falls a little flat considering that all of the live-action Spider-Man movies are unavailable.
The beloved Into The Spiderverse is also unavailable. Additionally, the Marvel Netflix shows are, of course, nowhere to be found. Though Disney has reported plans of more "street-level hero" series in the future — an attempt to fill the void. Then there are the popular Agents of S.H.I.E.L.D., which is also missing. None of these gaps are surprising, but they're still there. And Disney+ users will feel them.
Original Offerings From Disney+
One of the major selling points of Disney+ has been the promise of some pretty amazing new original content. However, as of yet, there isn't much to show.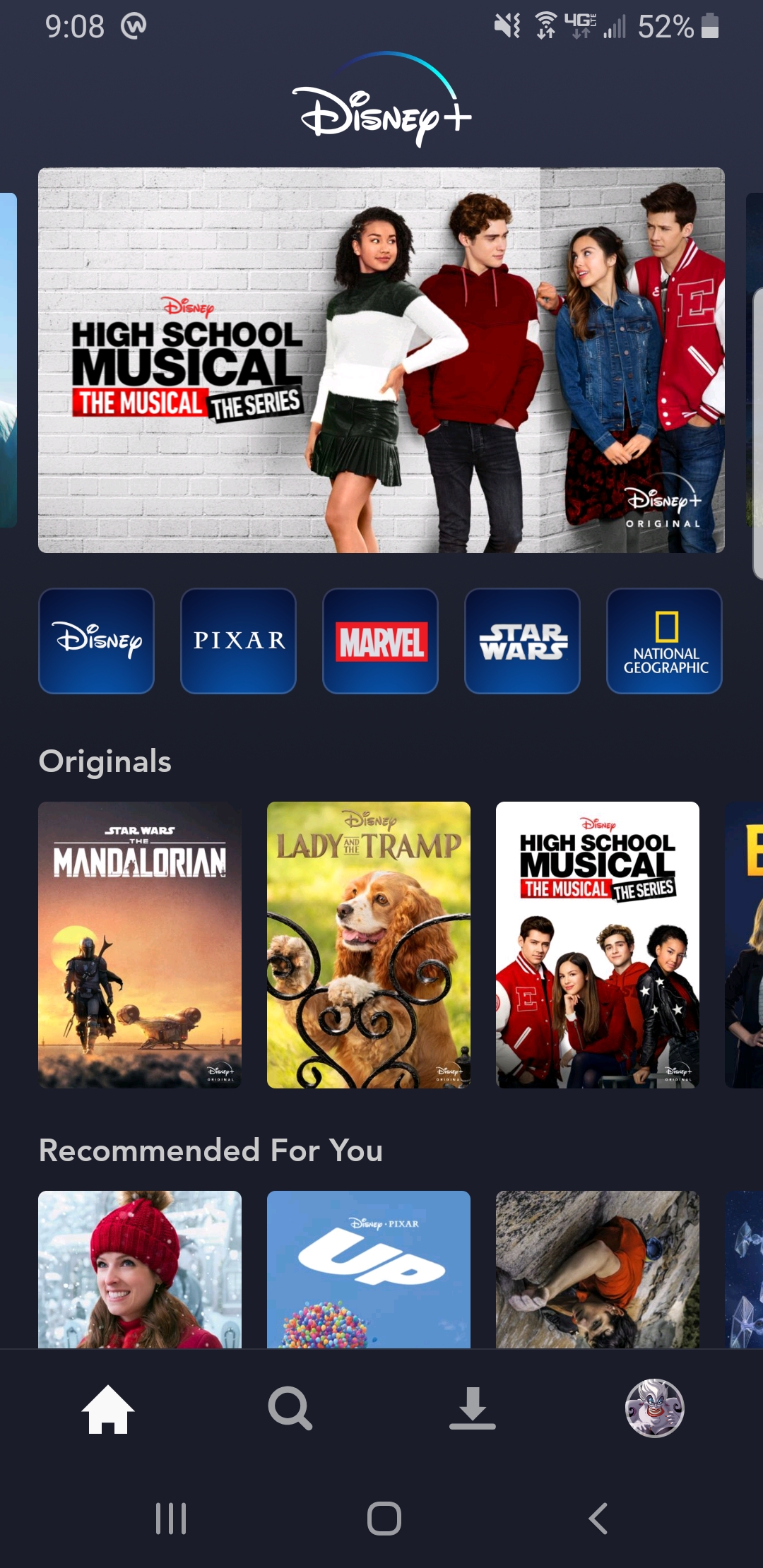 There are a lot of documentary specials and other behind the scenes originals that are now available exclusively, but most viewers (myself included) went straight for The Mandalorian. Though it has received mixed reviews, the high profile production, the incredible cast, and being the only ever live-action Star Wars television show seems to point to a promising future. But, unlike many streaming shows, we have to wait week to week for new episodes. (DC Universe has done something similar.)
Another notable initial offering is the live-action Lady And The Tramp, which, like many of Disney's live-action remakes, is star-studded and visually stimulating but ultimately receiving middling reviews. The real future for Disney+ might be the long list of upcoming Marvel series. And to make them even more enticing, these shows will also tie in with the MCU.
As of now, the original content is slightly underwhelming. But, then again, maybe I'm just being greedy.
We'll Tell You How We Really Feel
Alright, so now you know what Disney+ has got to offer. Now, what's it mean to you? Or, rather, to me.
To be honest, we aren't that interested in nostalgia-fueled rewatches from childhood. Though certainly, that is a large draw for some; my main interest in the service has always been the new content. But at the moment they don't have too much to offer. Compared to most streaming services, they don't have much in general. Disney+ is clearly aiming at quality over quantity with this release. But unless you are a die-hard Disney stan, we can't see this streaming service remaining enticing for too long.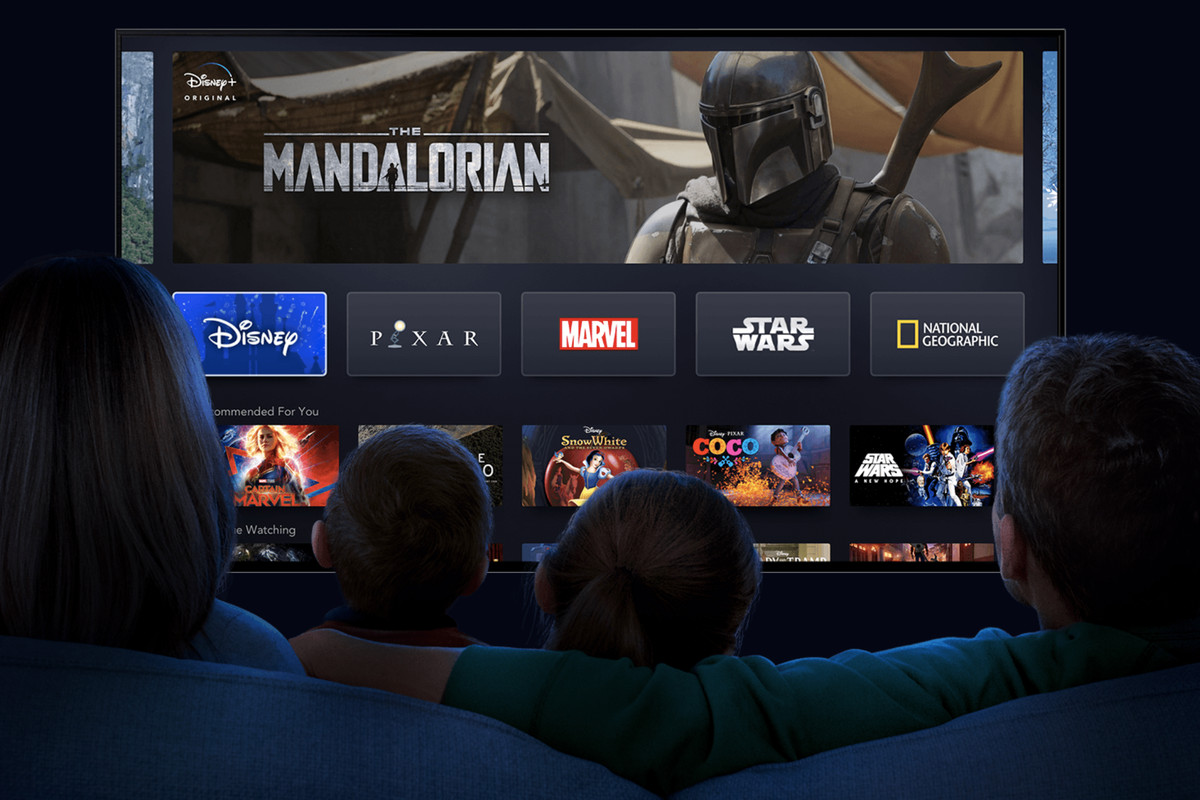 Realistically, most people have seen many of these properties before. So, this service is banking on the fact that it will A) keep people rewatching the same things consistently enough to remain subscribed or B) will put out just enough now, original content that people will stay on for that. Right now, the only draw for me is The Mandalorian and the promise of more new releases in the future. But I'm not sure how long I can hold out.
If you have kids who want to watch the same five animated movies or if you're the type of person who can rewatch your old favorites over and over again, then this is the service for you. Otherwise, only time will tell. Disney+ may have blown away initial expectations with subscription numbers alone, but I wonder if it has the staying power to keep those millions of subscribers coming back for more.