Major spoilers for Hulu's Veronica Mars Season 4. Stay away if you have yet to see it. We don't state anything in specific terms, but we allude to the ending a few times.
---
Kristen Bell, the angel of our generation, has helped the Marshmallows in the best way possible. Alongside Hulu, she released Veronica Mars Season 4 a week early. You heard that right, a week earlier than it was supposed to be released for the San Diego Comic-Con 50th Anniversary.
The original release date was July 26th; but, rejoice my Marshmallows, eight episodes of gooey goodness are in store for us. Each episode (all eight) is an hour-long and if you binge it now, you can finish it by… the end of the night. We aren't speaking from experience (or maybe we are). How else would we be able to have a review up by the weekends-end? Exactly. So what has Ms. Veronica Mars been up to since we've last seen her? (The last time we saw her was Veronica Mars 2014 film.)
If You've Never Seen Veronica Mars…
If you don't know much about Veronica Mars, it premiered on UPN before CW was CW. You know the good ol' days when the 2000s were a thing. Good times. Nonetheless, the series is about Veronica and Keith Mars and their day-to-day PI lives. Not only that but about their everyday lives as private investigators in the town of Neptune.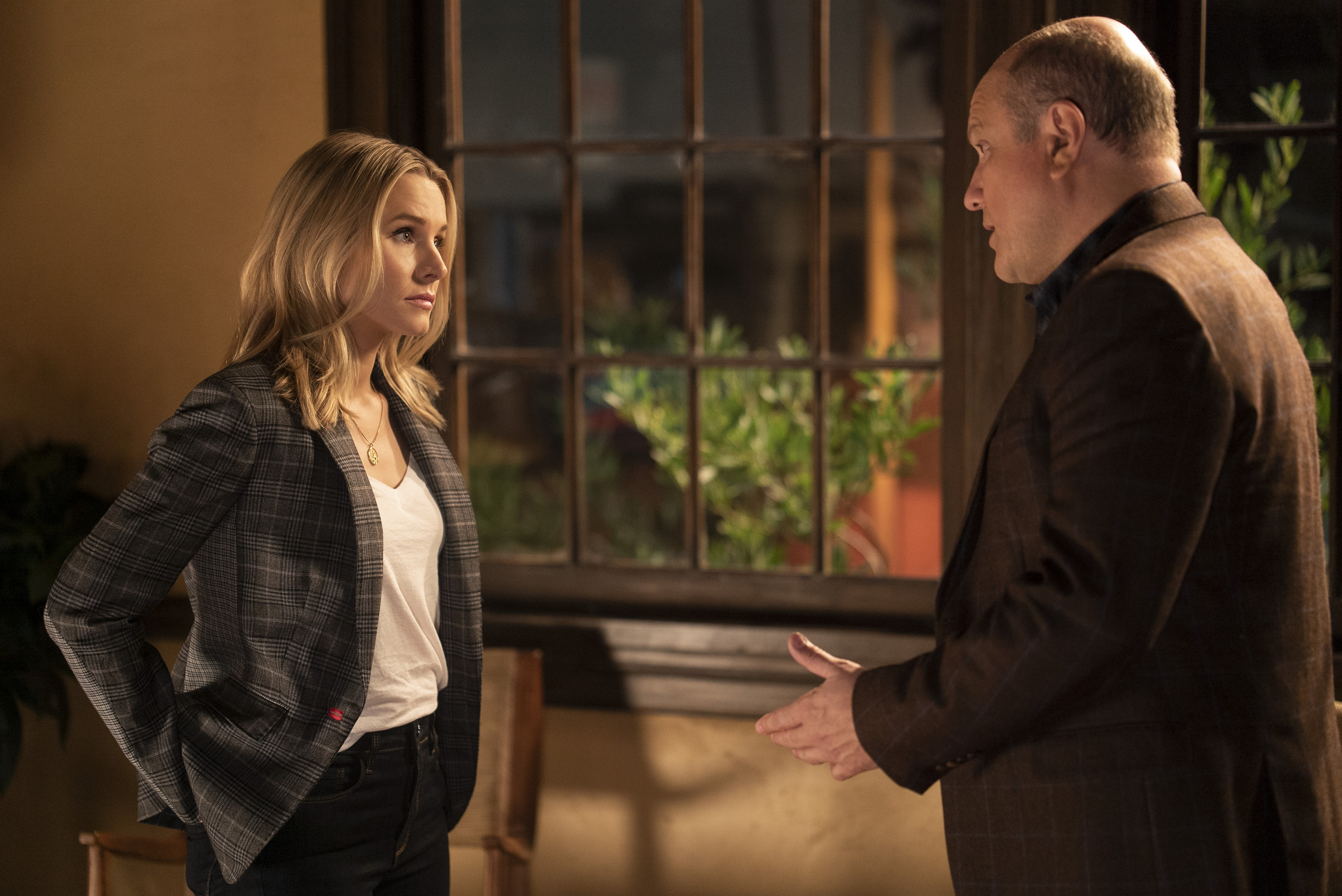 There's a lot that happens that we can't cover in this review. You can check out our top favorite episodes and our SHO-FILE of the series to get a quick overview of everything. Honestly, the show is a masterpiece and cannot be summed up in any words that would make sense to someone who hasn't seen the show. You would just have to watch it. We don't make the rules, Marshmallows do. Well, in that case, I guess we do make the rules?
Old & New Faces Alike Are Back For Veronica Mars Season 4
As expected, we have the gang all here: Keith, Veronica, Logan, Wallace, Weevil (Eli), Dick, Cliff, Leo, Vinnie; the Veronica Mars gang are truly back and enthusiastic to be revived.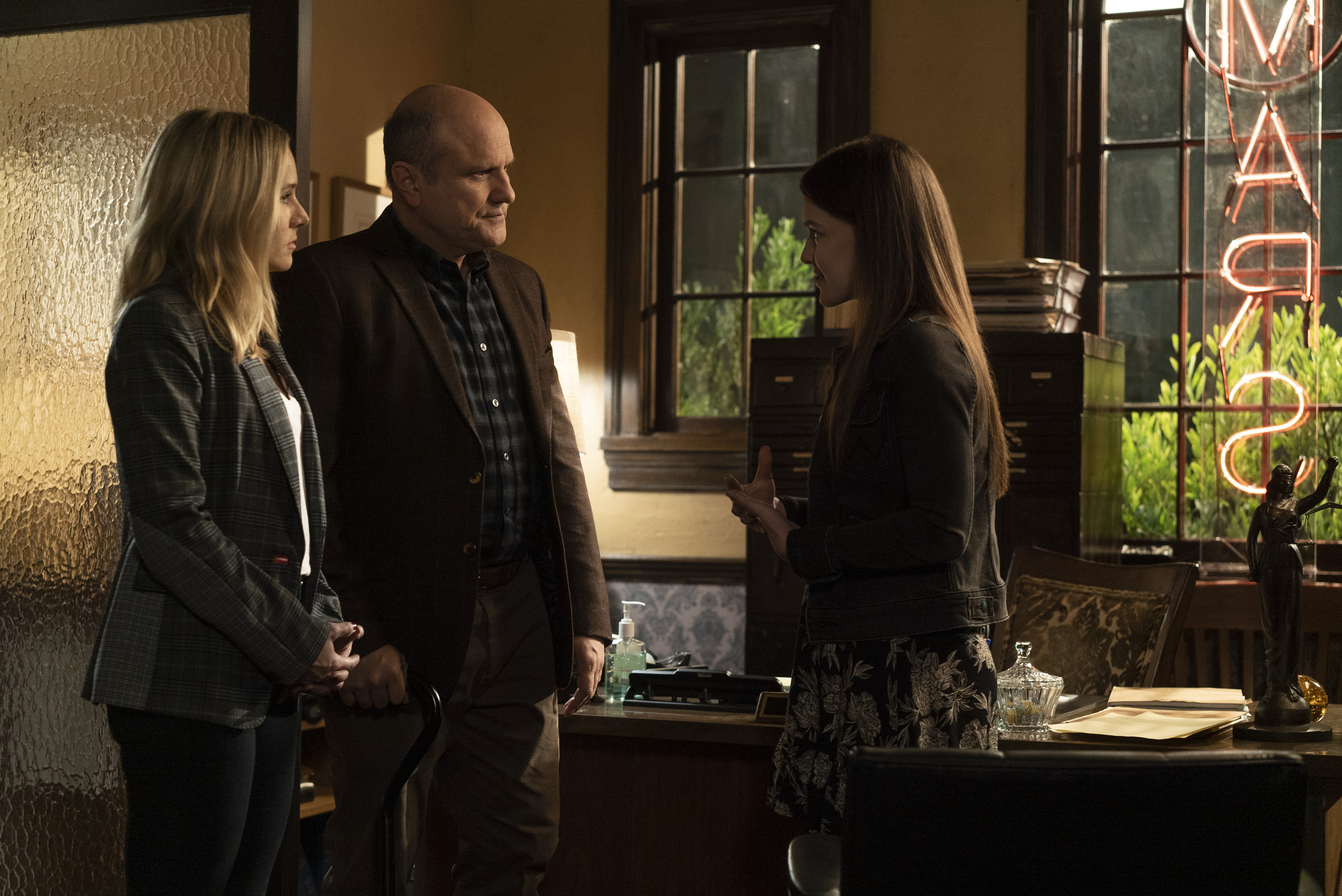 We further have new characters: Nicole Malloy (Kirby Howell-Baptiste), Penn Epner (Patton Oswalt), and Clyde Prickett (J. K. Simmons), to name a few. This not only adds to the future of the show but adds fresh characters to the characters we already know and love. They are not replacing anyone but simply adding to the roster, which is important to note. Rob Thomas knows what he is doing and he is gracing us with the utmost perfection of a fourth season.
"What The Cuss" Is Veronica Mars Season 4?
A whole section will be dedicated to LoVe forthcoming, but let's talk about the basis of the series first. Coming from the first three seasons, this season adds more depth to the characters we already know. If you have come from S1, then this season will please you. It is for long-time watchers who are now in their twenties and thirties. It is Rated TV14, but honestly, it's borderline 16+. They do have raunchier scenes that were not in previous seasons. They almost show entire sex scenes, as much as Rob can do with Hulu. This is for those older fans. Whoever was watching the series is now twenty to thirty and that means we are old enough to see those scenes. I believe it's important to note that while it is raunchier, it's vital for us long-time fans.
Neptune's Best PI Is Back… Or Never Left
Veronica Mars Season 4 did what Season 3 went for. Where instead of a crime being solved each episode and they move on, the crime spans over the entire season (or episodes) instead. Season 4 went for that mark, they have one general crime that happens over the course of the eight episodes. I loved this because I became invested in each episode as it played out. Right when you think everything is solved, HA, shit takes a turn. As Veronica says, "she's always right." Throughout these episodes, we get to see so many characters we know and love from Weevil to Wallace.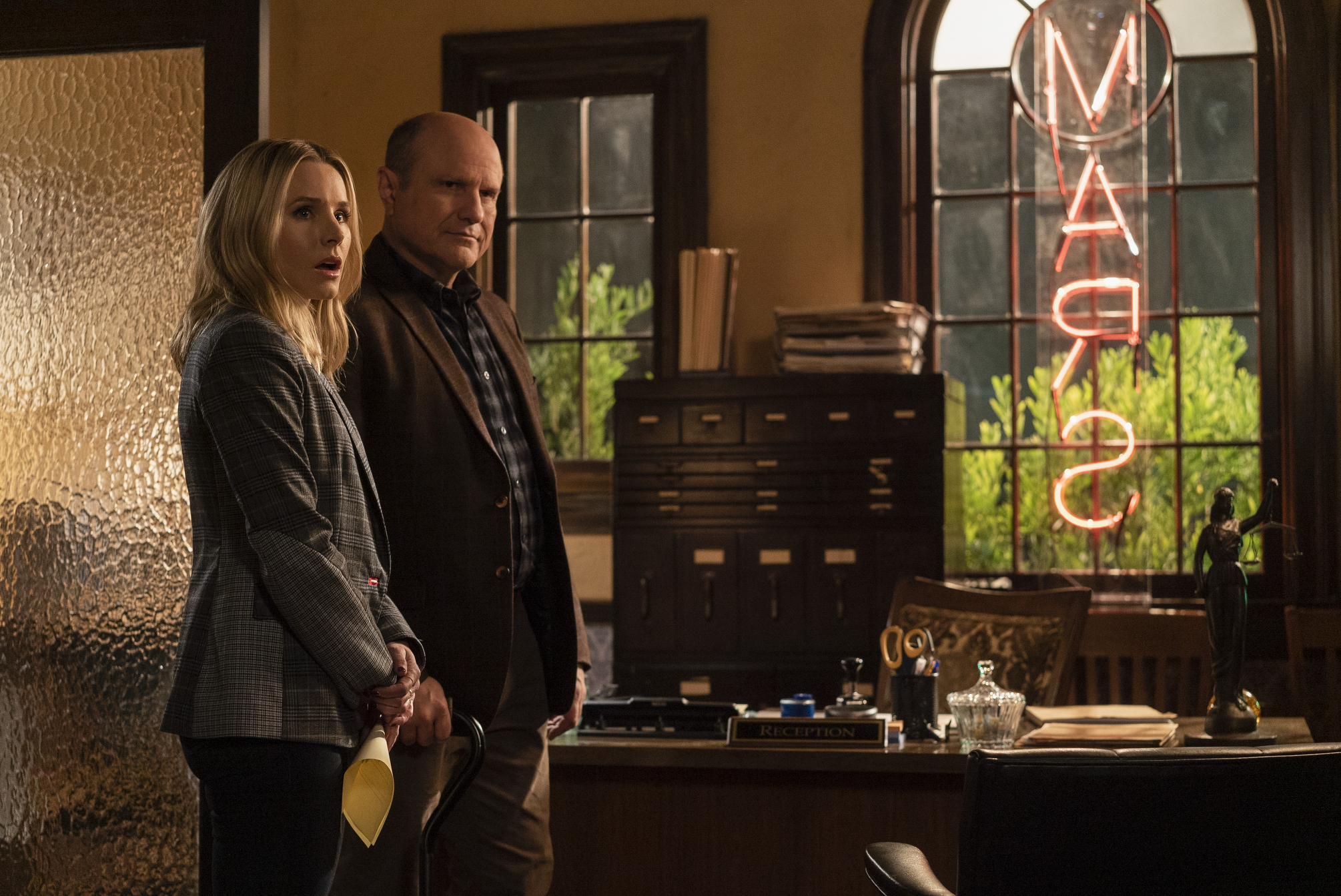 Without spoiling too much, the series focuses on a series of bombings. The bombings are killing spring breakers in Neptune, CA, Veronica's old stomping ground. Keith and Veronica need to find out who is killing Spring Breakers and why. This is going to be a story for the ages. Various implications unfold and Veronica has to choose if she wants to find the truth or lie. (We all know V is going to find the truth.) With Keith, Logan, and Wallace by her side, anything is possible.
LoVe Is LoVe Is LoVe In Veronica Mars Season 4?
There is so much major LoVe action in Veronica Mars Season 4. Knowing that they are endgame warms my heart (and knowing Piz is out, also does a bit of warming to my heart, no offense Piz). In the first episode, we got major LoVe action and I couldn't be happier about their relationship. Throughout the first three seasons, we got a lot of breaks-up-to-makes-up-to-breaks-up.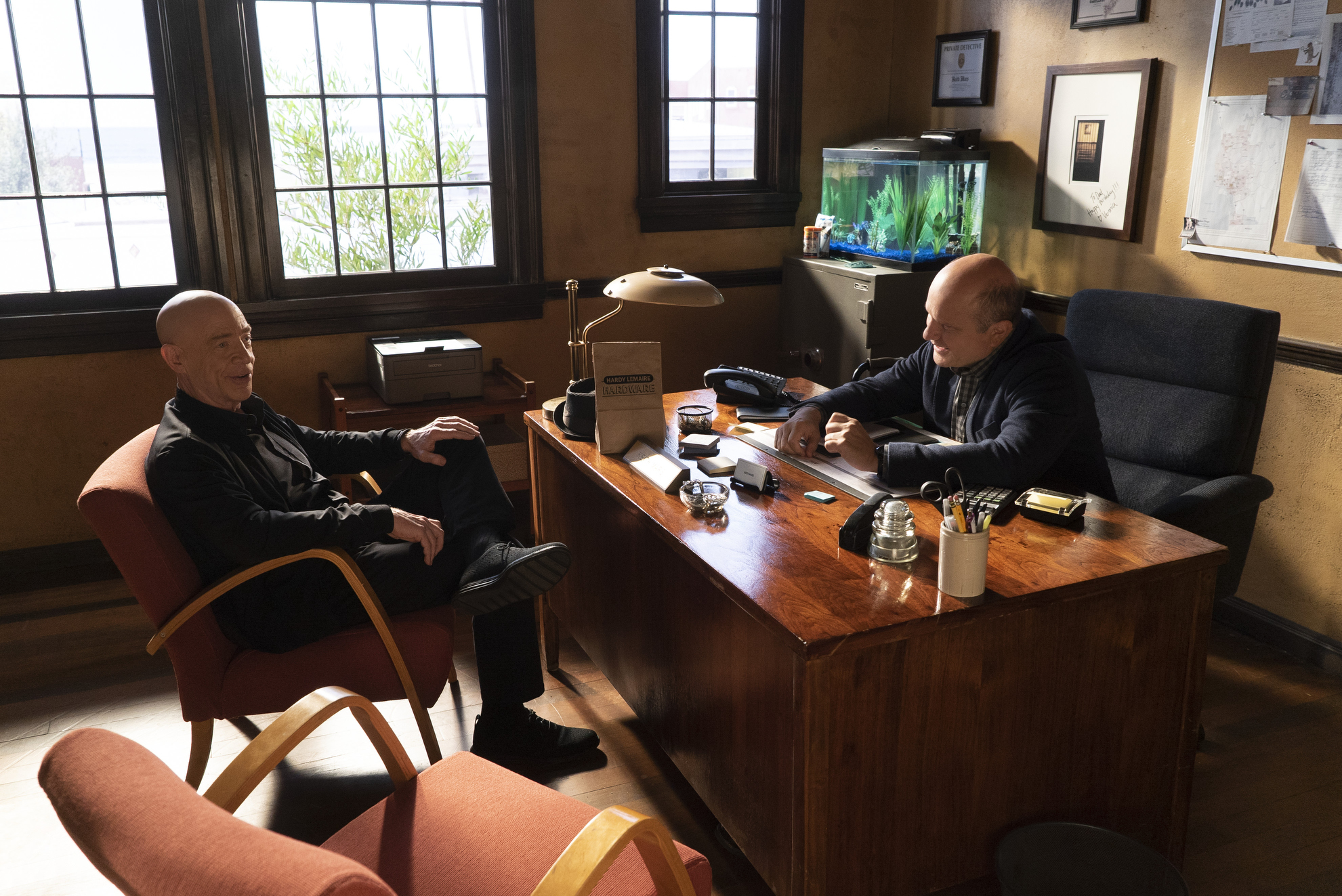 I am so happy that they are stable and in a less childish relationship. This proves that the fourth season was for the Marshmallows. Not to leave out the newcomers, but the fourth season was truly for the Marshmallows who have come a long way since S1. Seeing Logan and Veronica together just makes me so happy because I rooted for them even after the film. Knowing they are in love and happy just makes me so happy. Granted, they need to get their shit together. But they're working on it. (Minus the Leo droppin' in part.) Although there's some greatness about their relationship throughout the series, it doesn't end with happy bliss. I will say that.
Veronica & Keith Are A Dream Team
Throughout the duration of the series, Keith has health issues that make you feel that 15-year gap. Everyone else from Neptune is either married, has kids, or divorced. Usually one of the three. One of the major aspects of the season is the Easter Eggs. There are a ton of Easter Eggs that will make the Marshmallow in you just smile. Logan said in episode 404, one of his most famous random quotes that would have been on his voicemail in prior seasons.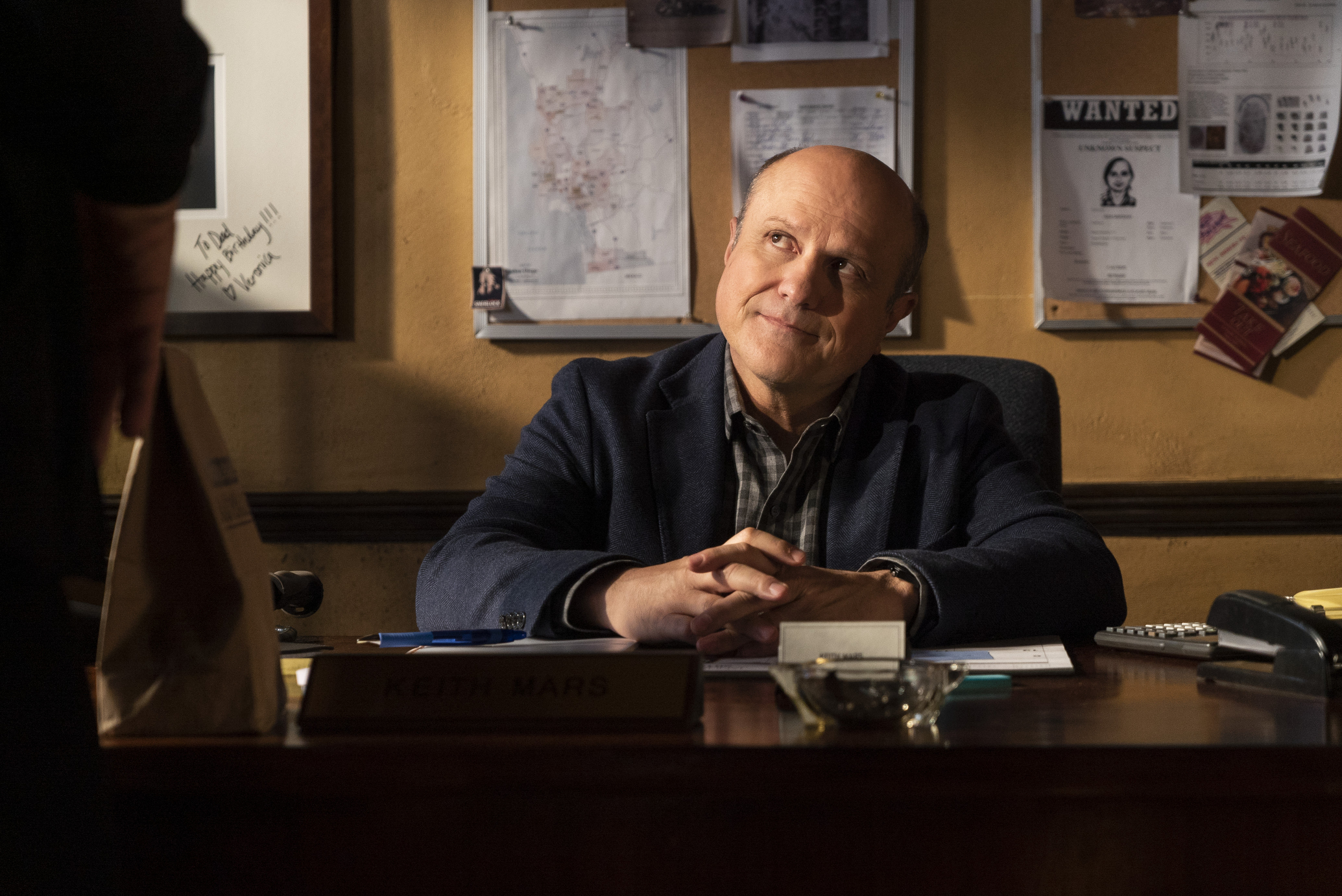 We have the famous enhanced camera from the 2014 film (at least it looks like it?) Leo came baring a pizza from their inside joke when they dated. A ton of absolutely wonderful bits that made a long-time fan weep with delight. Those little Easter Eggs had to be the greatest part of the season. There's nothing I wanted to see more than the precise aspects I loved resurfaced 15 years later.
Veronica Hasn't Changed…
In Veronica Mars Season 4, we get little to no character development for Veronica. This isn't necessarily a bad thing. It does add to the conversation we have always had in the series. Veronica can be self-absorbed and triggering to those around her. However, that was then, right? This is now almost 15-years-later. While everyone around her is literally moving forward with their lives, she is just the same. Nothing has changed for Veronica… but her zip code.
She is still living paycheck-to-paycheck, still being the same (in a way) problematic person she was, and not focusing on growing. In time, everyone in her life has grown: Logan is going to therapy (you can learn more about mental health here), a Navy personnel, and bettering his past, Leo is in the FBI and was married at one point, Wallace has a child and a wife (and is a teacher now), Keith is still a badass, but is retiring by the show's end, and she is still a pretty small blonde Marshmellow we know and love. But that is a bad thing.
…Which Is The Exhausting Part
Veronica hasn't changed which results in her treating Logan like shit (let's be real here). Forcing him to become triggered in order to please her fantasies of "bad Logan" from S1 and S2. Hell, I love "Doesn't have his shit together Logan," but I won't force him to be like that if he's working on himself. Considering his high school life (dad murdered his ex-girlfriend, mom committed suicide, sister was, you know…) In the first episode, Veronica said that she wants him to be like Bruce Banner and Logan replies: "No, you just want the green guy."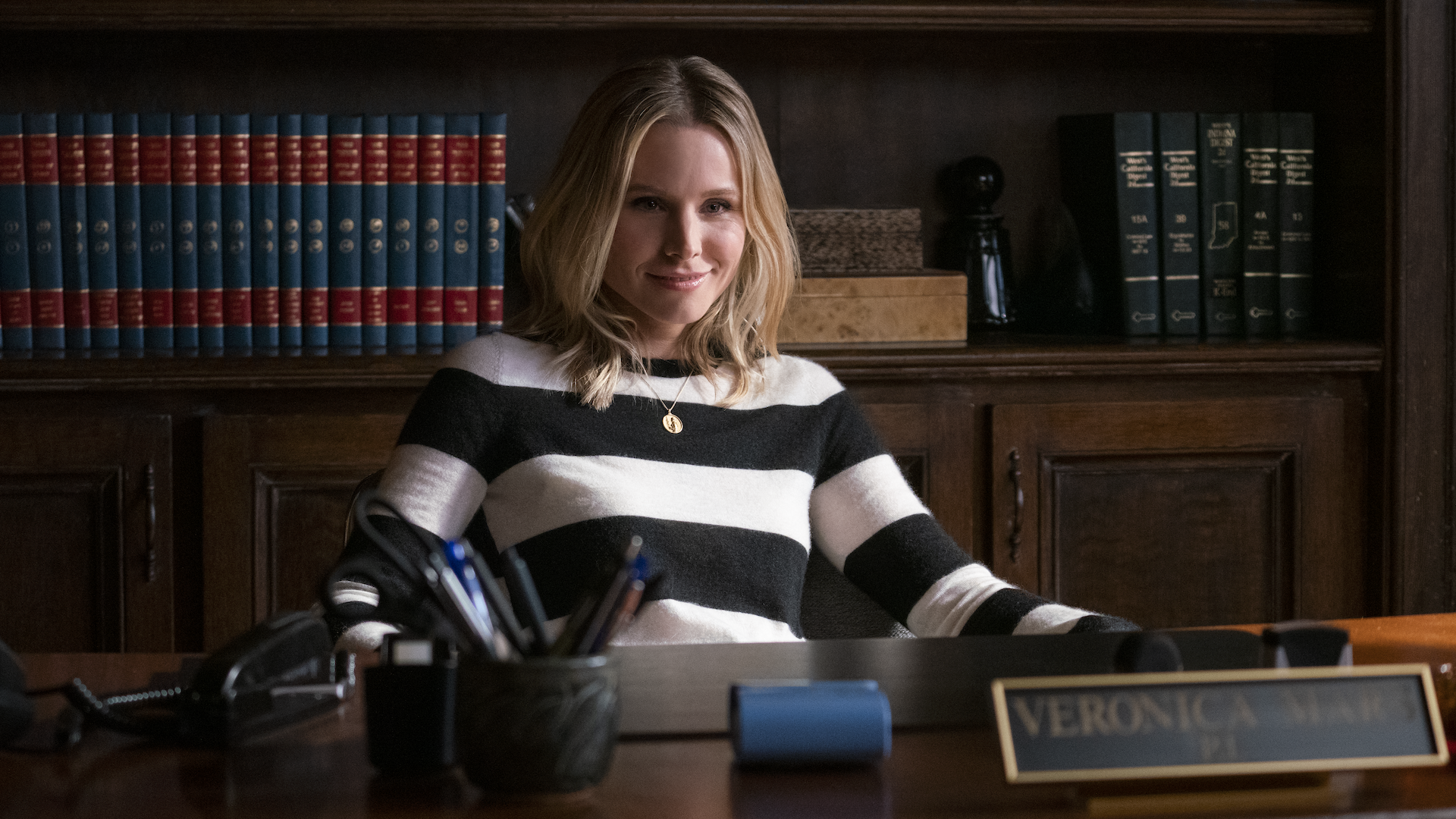 This is a telling moment because that is what she wants, essentially. Even more so, she belittles Logan for his therapy and being "fixed." As if that is a bad thing that Logan wants to fix himself for the better of his girlfriend, friends, and career. In the entirety of this season, Veronica hasn't changed. I get the meaning of it. Veronica will always be the same ol' Marshmallow she once was, in that line of work, you never truly change, right? That led to me becoming disappointed in my favorite character. As a long-time fan, I would have loved to see Veronica grow up and become this stronger character we see from S1. Watching her, I felt like I was back in S1 and I never left.
Again, I get it. But I am sad that Veronica never truly grew up. Not even enough to appreciate Logan before his demise in episode 408. This character could have shown us, "even though you come from the bottom, you can reach the top." However, it didn't do that. Knowing what Veronica went through throughout the series, I would have liked to see that.
What Can Make Of Veronica Mars Season 4?
At the end of the day, it gave us part of what we wanted. While not a perfect season, it did give us the fantastic aspects we loved from the previous seasons. The case was intense, it was darker, it was grittier, and I liked that. Some of the camera angles and movements were a bit jarring to the eye, but nothing to stop me from watching. The cinematography is beautiful, coming from UPN's show, and this shows that 15-year-gap is even in the smallest aspect.
I didn't like the ending, I thought it was a copout to give 'smellows what they wanted and then kill it off. It didn't make me feel any way because I was confused about the upshot. Right when things get better, we still get a shitty ending. While I get the point, Veronica can never truly have a happy life, why? Why not let her have one? This could've been that for her. I am gutted to have an endgame and not really have an endgame at the same time. I would have liked to have a better ending, mainly if this series ends right here.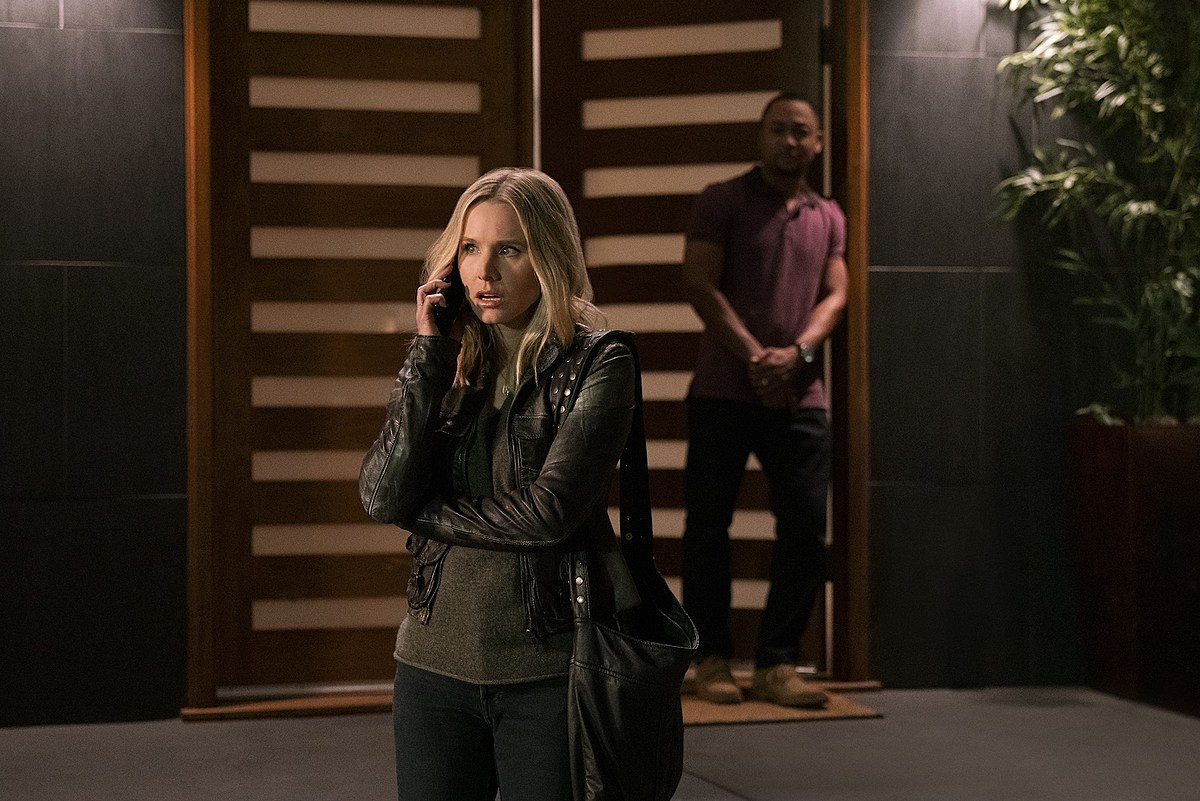 The series, aside from that, was outstanding. There was bloodshed. It was a touching season, and if this was the last, I would say this is a magnificent ending to the series overall. There were various moments that I enjoyed quite a lot and even Keith and his health issues took a toll on my heart. I feel like these characters are a family to me and it was nice to see them back together again, one last time. I could not have asked for a better series end, aside from my few nuisances.
Veronica Mars (S4) by Rob Thomas, Kristen Bell, Diane Ruggiero-Wright, & Dan Etheridge
Veronica Mars Season 4 is a reboot we deserved. While some aspects were better than others, we still got a decent ending (if this is the end) to a series we all know and love. Just don't watch 408 ever again and we'll all be in denial and fine.