Steve Orlando begins his run on the title with Wonder Woman #82. Orlando takes on the task, picking up a story midway through. Due to G. Willow Wilson leaving the book, Steve gave his best shot at filling in. In the last issue, we saw Cheetah being held prisoner on Themyscira when some unfamiliar faces showed up to offer her their aid. Orlando and the team did a good job of recapping the previous issues while also clearly using their own style. Now, Cheetah has escaped her imprisonment and is wreaking havoc on Themyscira, all while using the very tools Diana used to hold her captive.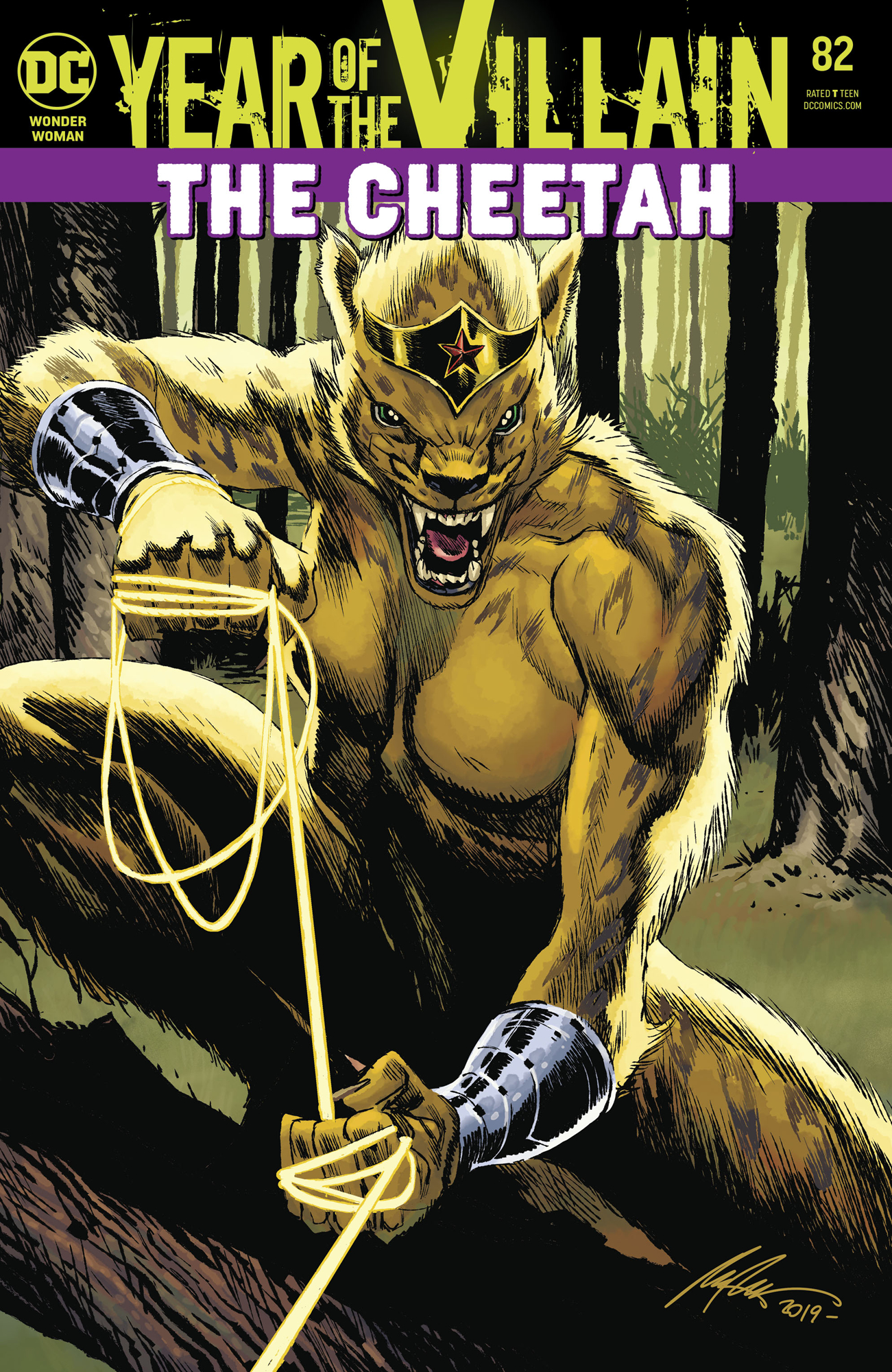 Meanwhile, Diana finds herself in Boston without her lasso and uniform. When Diana receives news of Cheetah's escape, she must find a way to return to Themyscira. An intriguing note to take on Orlando's first issue was bringing in very few characters into Diana's personal life. For example, her new neighbor Nora Nunes. Hopefully, this will continue in coming issues as Wonder Woman has not had much action outside of the costume recently. Other than, of course, her break-up with Steve Trevor.
Chaos In Themyscira
Despite some valiant efforts from the Amazons, Cheetah shreds her way through them. Though, something interesting is Cheetah's motivations. Cheetah claims that everything she is doing is being done for Diana. The hunt is not for Diana, but for her gods, particularly Hera. Cheetah believes that if she destroys the gods Wonder Woman will finally be free, and she will have repaid Diana for what Diana has done for her in the past.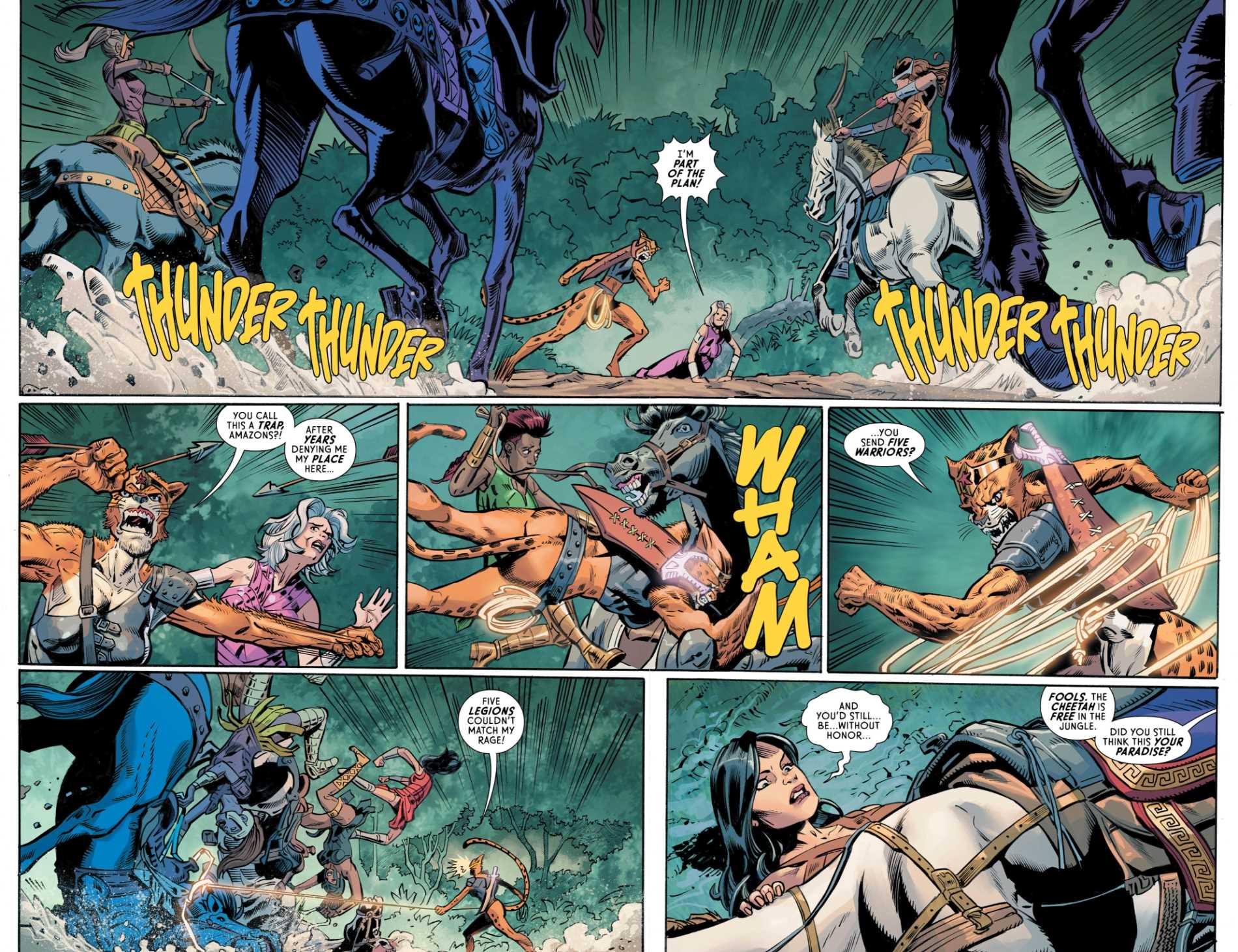 Much of the story ties into Greg Rucka's run on the book, which explains the additional ties into the rebirth story. Wonder Woman #82 does not contain a whole ton of action. However, the fight scenes between Cheetah and the rest of the Amazons are exceptional. Kieran Mckeown on art brings an intimidating and fierce tone to Cheetah. The dark tone Orlando and the team brought to Wonder Woman #82 shines in the scenes where Cheetah is doing whatever it takes to draw out Hera and the rest of the gods.
One Ticket To Themyscira Please?
While Diana is in Boston she spends most of her time communicating to Etta, who is begging her to take a day off. I said before it was nice to see Diana interact with characters in her personal life, however, the scenes in Boston felt a little dull and monotonous. Until Diana discovers the news of Cheetah's escape and then realizes that she must find a way back home.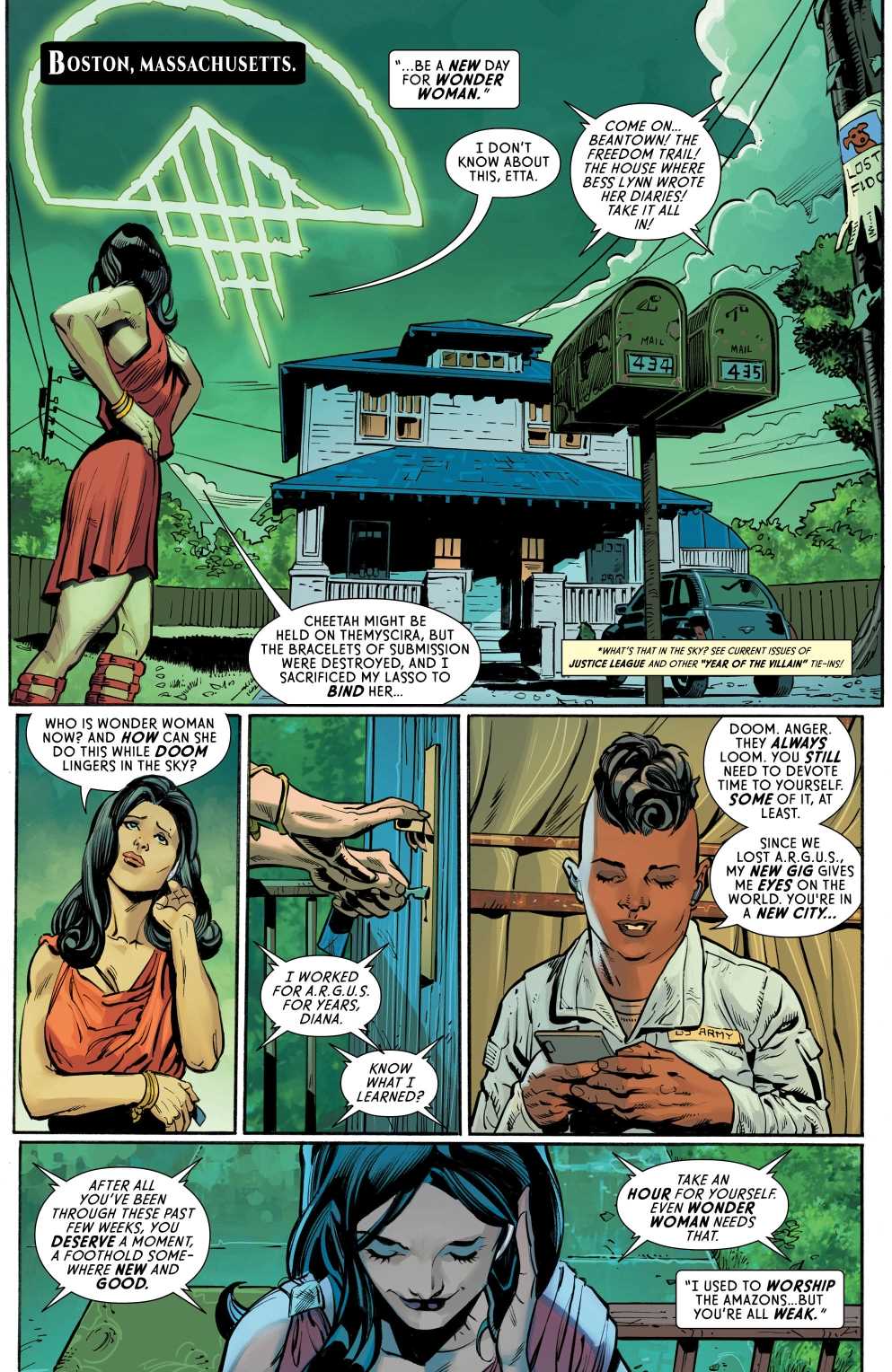 In order to return home, Wonder Woman travels to Metropolis to speak with Steel. Diana explains how her invisible jet was destroyed in an attack and that she needs a new one. It was nice to see Wonder Woman interact with Steel and Peng Deilan, who provided Diana with her weapons. Wonder Woman #82 finishes off preparing you for a battle of epic proportions in the next issue.
The Art Team Of Wonder Woman #82
The art of Wonder Woman #82 was good, not great. The action scenes were detailed and exciting, but I do feel that it is a step down from Tom Derenick who was doing artwork on the book previously. At times, some of the faces of the characters seemed to be a bit off.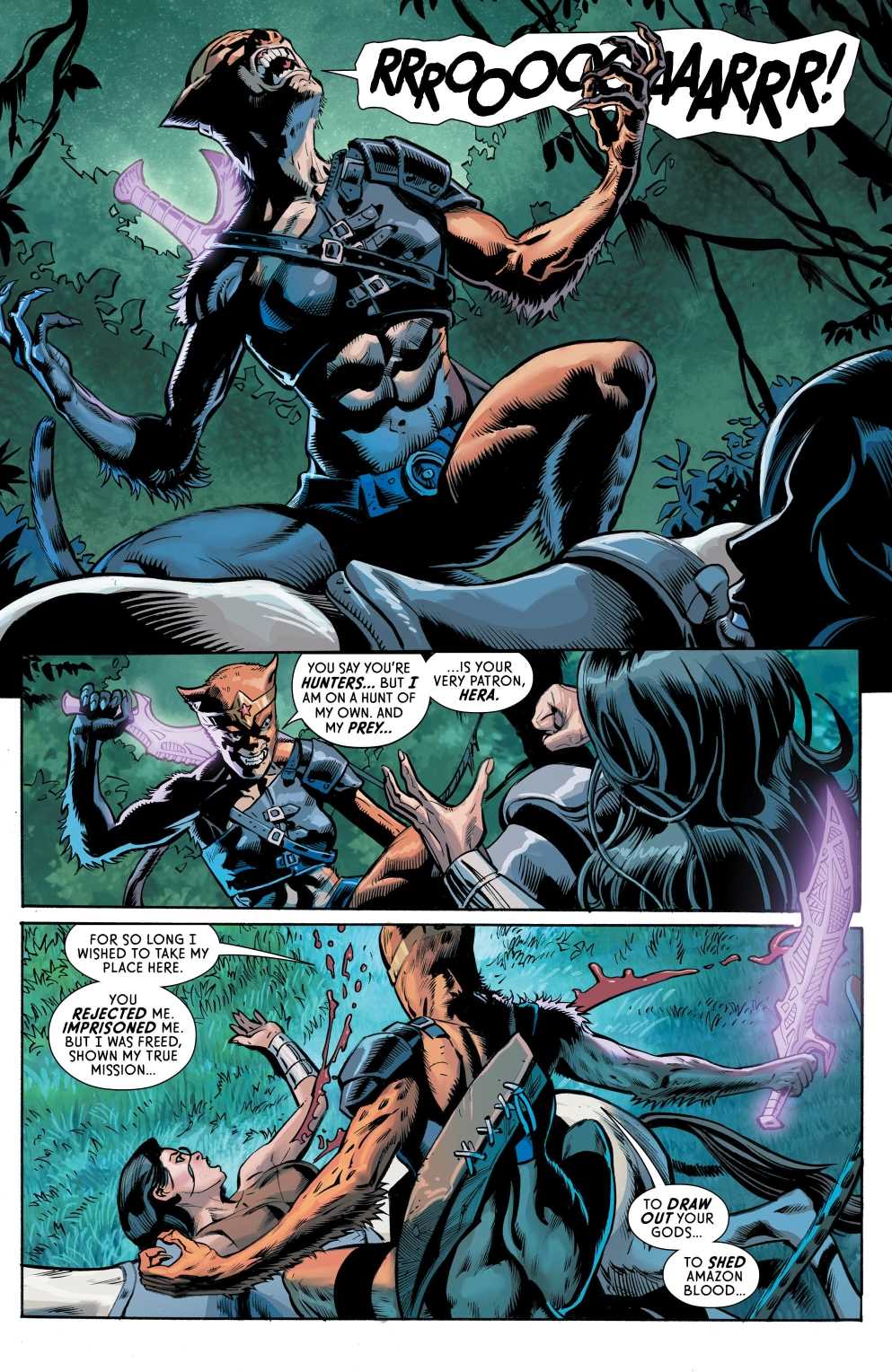 This did not take away from the story at all, it is only my opinion. Romulo Fajardo Jr., who did the coloring for McKeown, did a great job complimenting the art style. Wonder Woman #82 was the first issue in the teams run and they had to take over in the middle of a story, for that I give them credit. I am excited to see an epic battle between Wonder Woman and Cheetah.
What Does Wonder Woman #82 Bring?
Orlando and the team took on the daunting task of coming in midway through a story and trying to fill in the holes. Add to that when it comes during the DC "Year of The Villain" event, it was no easy job. The team handled it as best they could and left us with a cliffhanger preparing us for battle. I believe we won't get a great feel for the new creative team until their second story arc.
Though, for the time being, they did a great job with Wonder Woman #82. I am hopeful we will get more of Diana's personal life in their run. It is constantly exciting when a new creative team comes on a book and I am waiting to see what they bring to the character. If Wonder Woman #82 is a sign of things to come, then I believe the book is in solid hands.