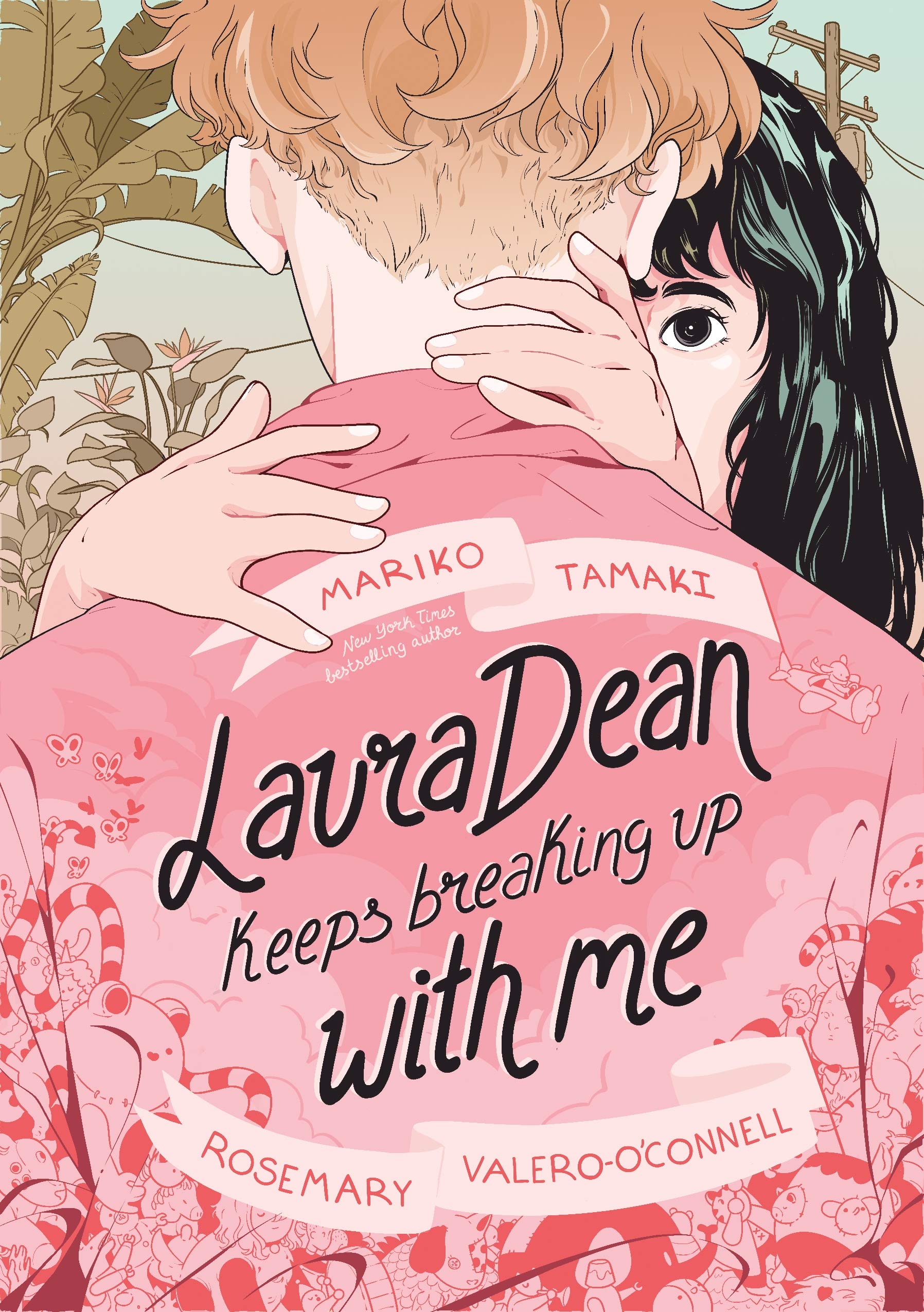 For PRIDE Month and mostly for my own benefit, I picked up the book Laura Dean Keeps Breaking Up With Me by written by Mariko Tamaki and illustrated by Rosemary Valero-O'Connell. For months, I was keeping up with the traction of this graphic novel for many reasons; one reason being that it was an LGBTQIA+ graphic novel. In light of PRIDE Month, let's talk about Laura Dean and why they keep breaking up with Freedy Riley.
FYI: Laura Dean does not have pronouns (as far as I can tell); however, it may have looked as though they wore a chest binding (we are not certain in this fact but around page 12 it seems like it). With that being said, I will refer to Laura Dean as they/them. Some characters do refer to Dean as "girl," but to be safe I do want to use they/them.
The Concept Of Laura Dean Keeps Breaking Up With Me
The core of what Laura Dean Keeps Breaking Up With Me is about remains as simple as: Freddy Riley is moving on from Laura Dean and they have had enough of them. They provide a problematic and toxic environment that is not necessary for Freddy's life any longer. Throughout the graphic novel, Freddy is trying to find a way out. Laura Dean is intoxicating and every time Laura is done, they come crawling back.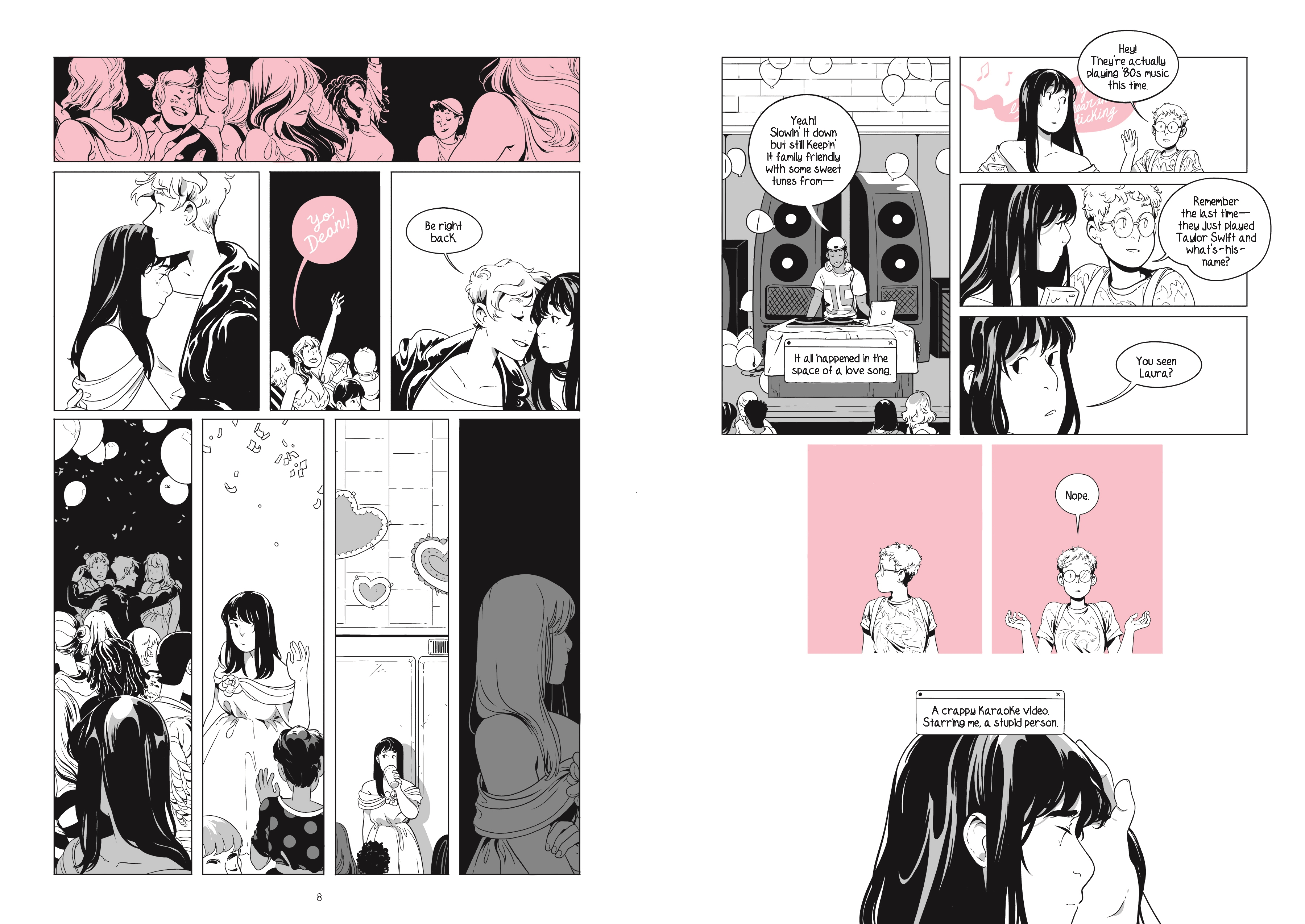 At the end of the day, Freddy knows that Laura is toxic, but who can stay away from someone they love? So Freddy reaches out for help — from an advice column and from a psychic. Both of those events go subpar. After a while, though, Freddy starts to understand what they mean: Freddy has to break up with Laura to break the cycle. This is a story of love, loss, and friendship.
When You Have Fantastic Characters & Writing, What More Could You Want?
The narrative of Laura Dean Keeps Breaking Up With Me is marvelous. Each character stands on their own and is memorable. The two main characters, Laura and Freddy, are some of the best characters I have read in a while. They are developed and the crisis is known three pages in. You know the story, you understand the problem, and you are engulfed in what Freddy will do about it next. The concept of this story is important because we all know a friend that is in a toxic relationship but doesn't quite want to get out of it.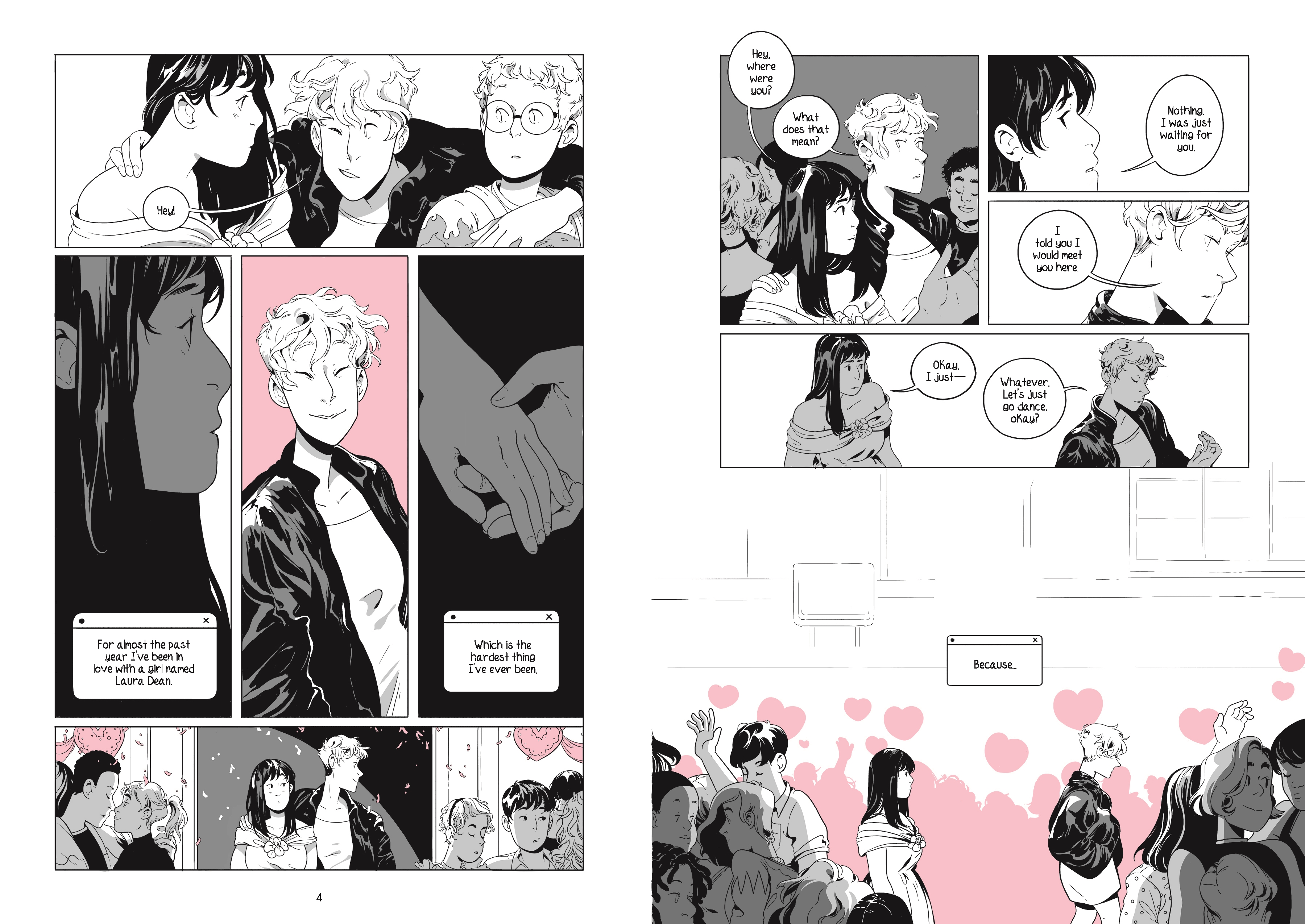 That doesn't always mean domestic abuse, but emotional and verbal abuse as well. Freddy — throughout Laura Dean Keeps Breaking Up With Me — is stuck in this emotionally abusive relationship. Freddy allows Laura to cheat on her, break up with her every season, continuously treat her like a toy, and doesn't even try to have a relationship with Freddy's friends. Laura, in turn, keeps Laura away from her friends every time they get back together. Can you say problematic any louder? That is how partners are in these relationships, however.
It is an important narrative to have and showcase, you are stronger than what your partner is telling you, treating you, or making you believe. The narrative was believable, and I didn't find one moment to be "over the top." Laura Dean Keeps Breaking Up With Me is quite an easy read, in the span of about two days, I finished the book. 1) Because I was interested in the story and couldn't stop reading and 2) I just wanted to read the next page to see what happens next with the story.
Come For The Story: Get Outstanding Illustrations Along The Way
The narrative is one thing, but the illustrations are another in themselves. There are pages and pages of beautiful illustrations in Laura Dean Keeps Breaking Up With Me. Throughout the reading, there would be moments where I would stop and just look at a page. Certain panels took over the page and would have the speech bubbles placed so flawlessly. The color code is pale; Valero-O'Connell uses white, black, and pink to showcase color and a dark grey for various emotional settings or shadows.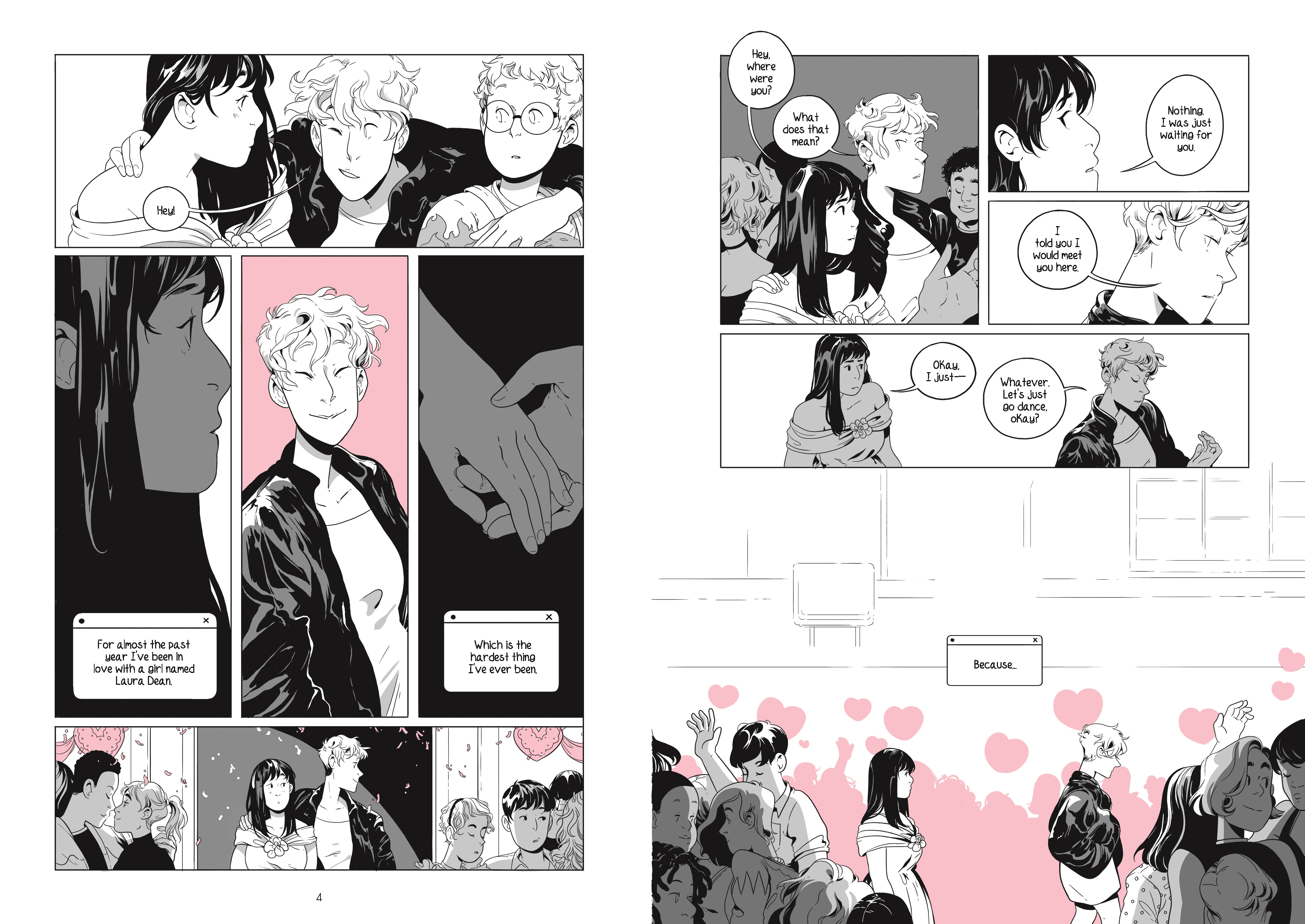 With that being said, that is three different colors being used throughout with little variation, and it is tough to showcase so much with so little. Nonetheless, Valero-O'Connell does it and does it admirably. In many of the emotional panels, I was taken aback that I was able to feel a certain way with such little color. We come from a vibrant world — there's always color everywhere. It was refreshing to have Laura Dean Keeps Breaking Up With Me having such little color. It showcases that this narrative is so important we don't want to take away from it. Instead, we want to add to the emotions and showcase those in the right setting.
What Do We Think About Laura Dean Keeps Breaking Up With Me?
The book is on the shelves for $24.99 (in CA at least) and it is worth it. A story that can be read for years to come because it's important, it's PRIDE-ful, it does feature multiple homosexual relationships, and the story is remarkably genuine.
Laura Dean Keeps Breaking Up With Me by Mariko Tamaki & Rosemary Valero-O'Connell.