Matt Damon is a chameleon of an actor, able to flawlessly adapt to each of the roles he portrays. Through his acting, he becomes part of a narrative that seeks to evoke our emotions. From space travel botanist to energetic stallion, Matt Damon is truly a master of his craft. However, since he has been in over fifty films, which ones deserve recognition?
1. Good Will Hunting
Written by Matt Damon, Good Will Hunting was nominated for nine Academy Awards. Undoubtedly one of his most unforgettable performances, Good Will Hunting is a cinematic masterpiece. The movie narrates the story of young Will Hunting, an M.I.T. janitor with a brilliance level IQ. Due to his solving an extremely difficult math problem, he is recruited by Professor Lambeau.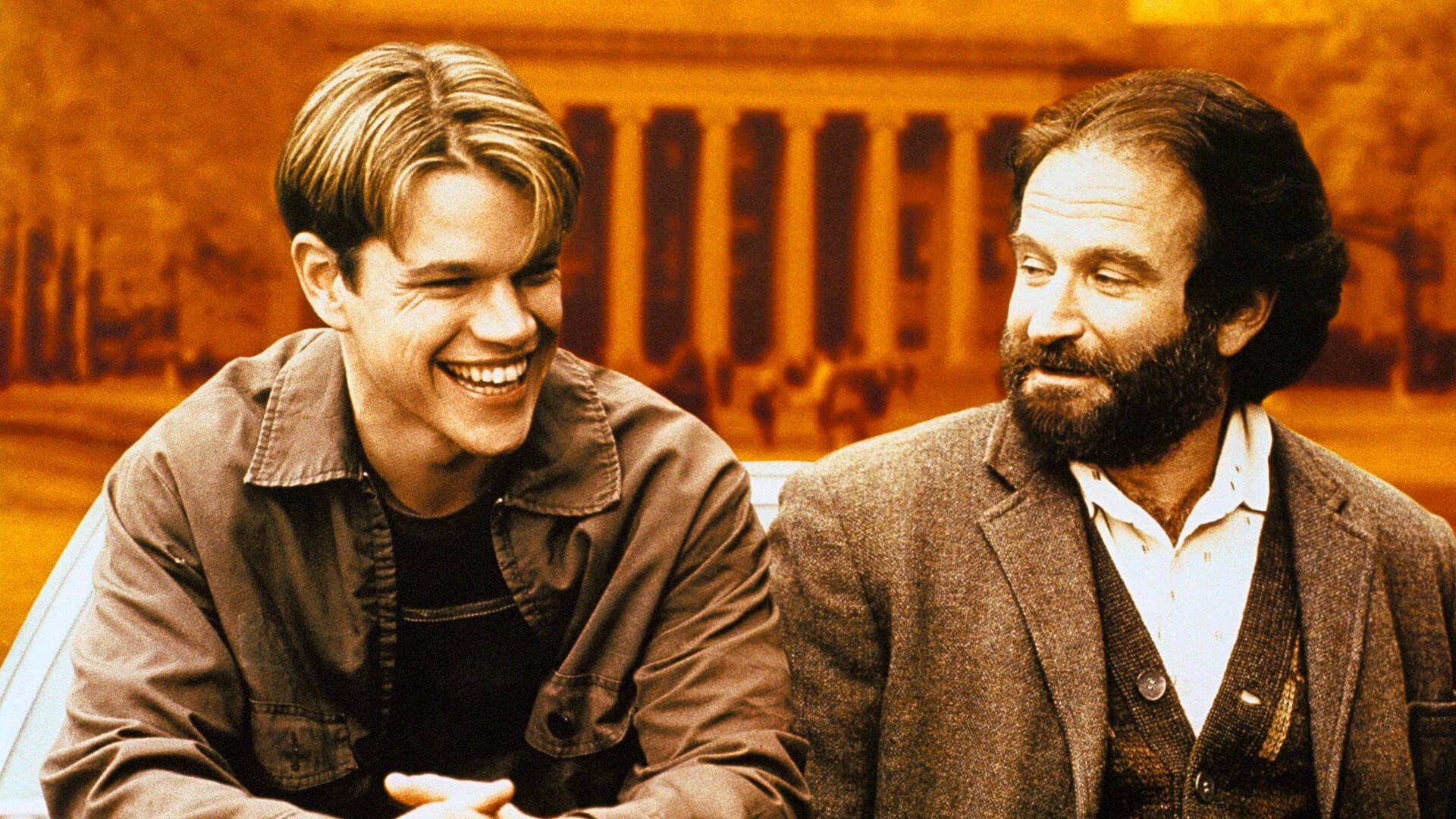 However, after a nasty run-in with the law, Will is forced to seek psychological treatment from Sean Maguire. With the help of Maguire (Robin Williams), Will learns to better himself. The journey through which Will grows as a person is a heartwarming tale that will make you laugh, cry and love.
Matt Damon Is A Star Among Stars
Far from the world we know is the vastness of space. The myriad of stars and planets have been a source of inspiration for some of Hollywood's greatest films. Consequently, some of the films Matt Damon has acted in are set in space.
2. The Martian
Astronaut Mark Watney is the embodiment of "Houston we have a problem." Left for dead on Mars, Watney must employ his intellectual arsenal in order to survive the perilous nature of our neighboring planet. Matt Damon manages to deliver a comedic performance while confronting life-threatening situations. In 2015 it was named Film of the Year.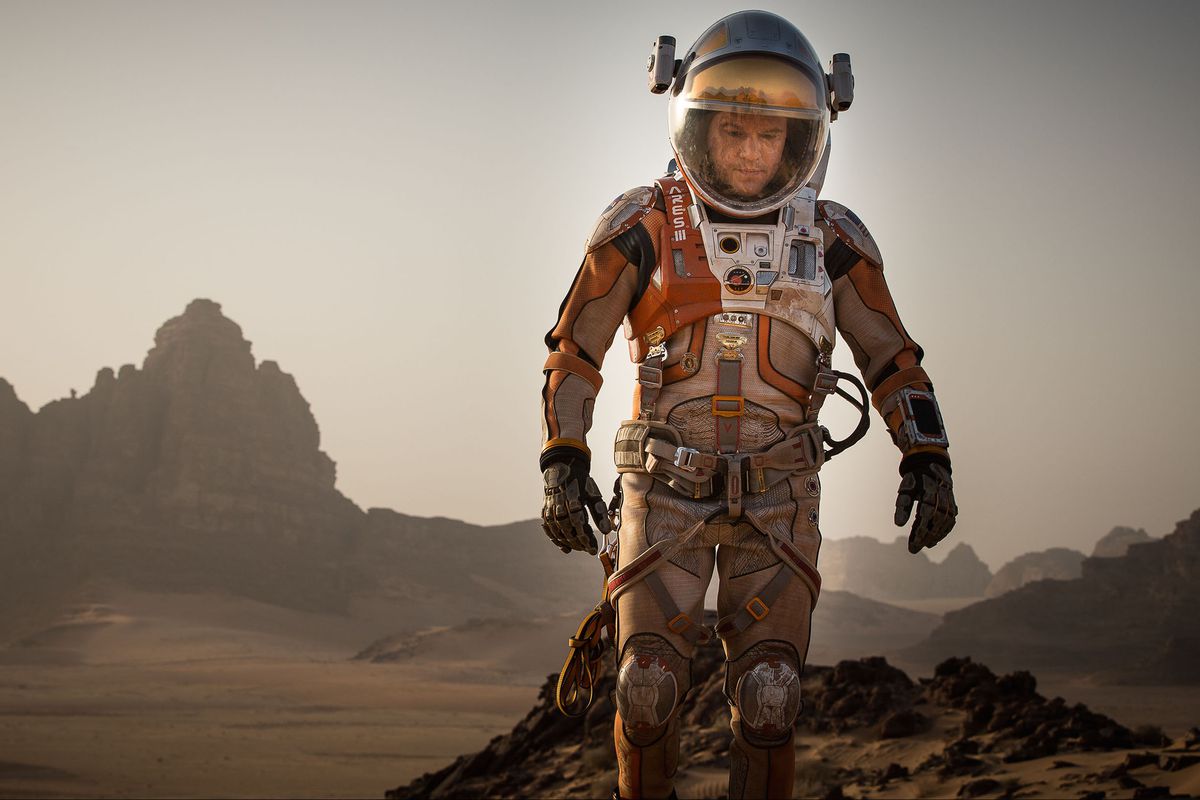 Furthermore, The Martian is a must-see, if only to watch the colonizing space-pirate in action.
3. Interstellar
As the world slowly turned uninhabitable, mankind turned to the stars for answers. Starring Matthew McConaughey and Anne Hathaway, Interstellar is about a team of astronauts that attempt to ensure the survival of the human race by traveling through a wormhole in sure of answers. Matt Damon is an agent of chaos in this film.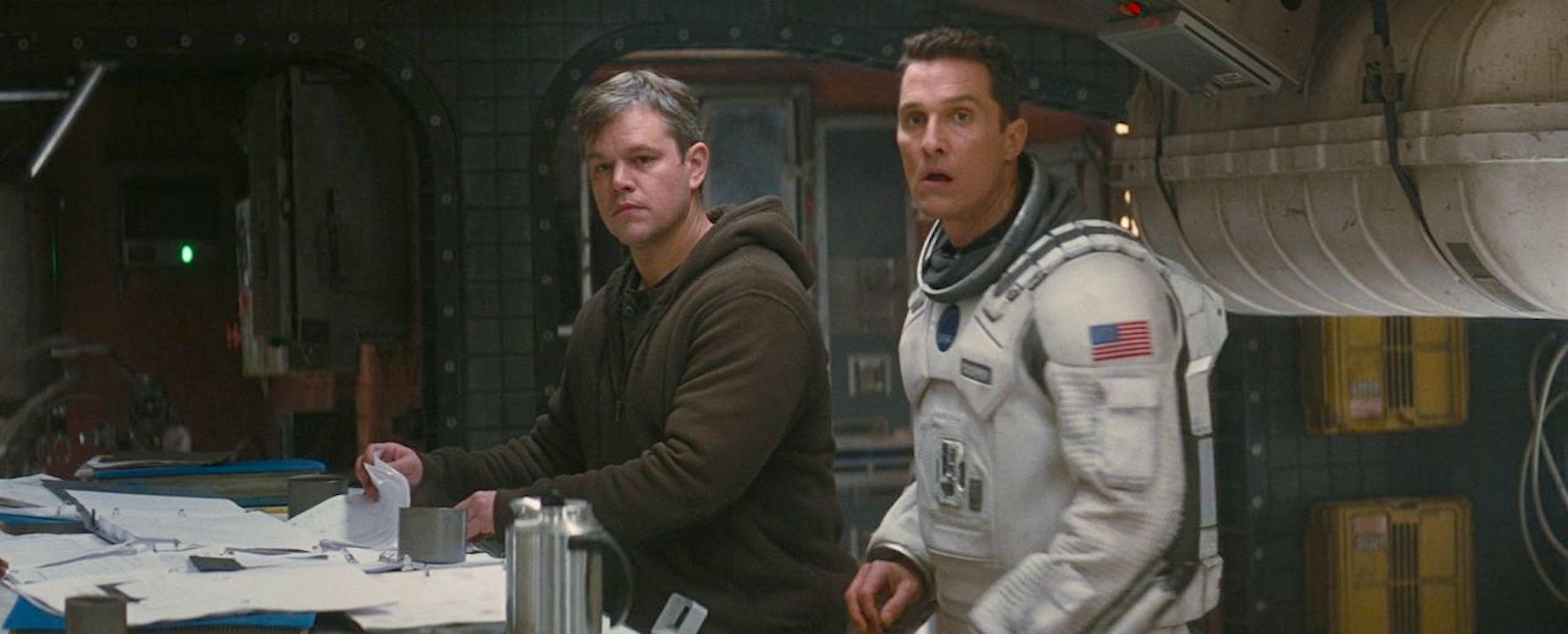 For example, he attempts to leave the main characters stranded on a planet to further his own agenda. Nevertheless, even as an antagonist, this is a great film that Damon acts in. The movie delves into the unknown, from the darkest parts of our humanity to the endless enigma that is outer space.
The Athlete In Matt Damon
Matt Damon has been known to push his body to its limits in order to play a role convincingly. An example of this is the Bourne films, where he plays a spy with amnesia and The Adjustment Bureau where he plays a politician attempting to pave his own destiny. Moreover, Damon's acting in both sport and action films is something that merits emphasis.
4. Invictus
Invictus is a testament to the strength of man's will. Morgan Freeman plays Nelson Mandela, President of South Africa, a country divided by race. Mandela sees the opportunity to use the South African rugby team as the means with which to end the segregation plaguing his country. Matt Damon plays Francois Pienaar, captain of the team. Against all odds, they pushed the team with relentless force until they won the World Cup. This victory inspires the unity of the nation regardless of the color of your skin. It is a great underdog movie, with a message that should echo throughout history.
I thank whatever gods may be, for my unconquerable soul. I am the master of my fate, I am the captain of my soul.

Nelson Mandela
5. Ford V Ferrari
Racing straight to your heart is Matt Damon and Christian Bale in the film Ford V Ferrari. Set in 1966, the story of automotive designer Carroll Shelby and race car driver Ken Miles unfolds as they endeavor to win a twenty-four-hour race called Le Mans. There is a notable rivalry between two of the greatest auto-companies of the era and Ken and Shelby seem to find themselves smack-dab in the middle of it. The film was the recipient of the Satellite Award for Best Motion Picture in drama. Audiences can experience a whirlwind of emotions when viewing this film. Therefore, expect a heavy heart, frustration, and pain in your cheeks from laughing and smiling so much.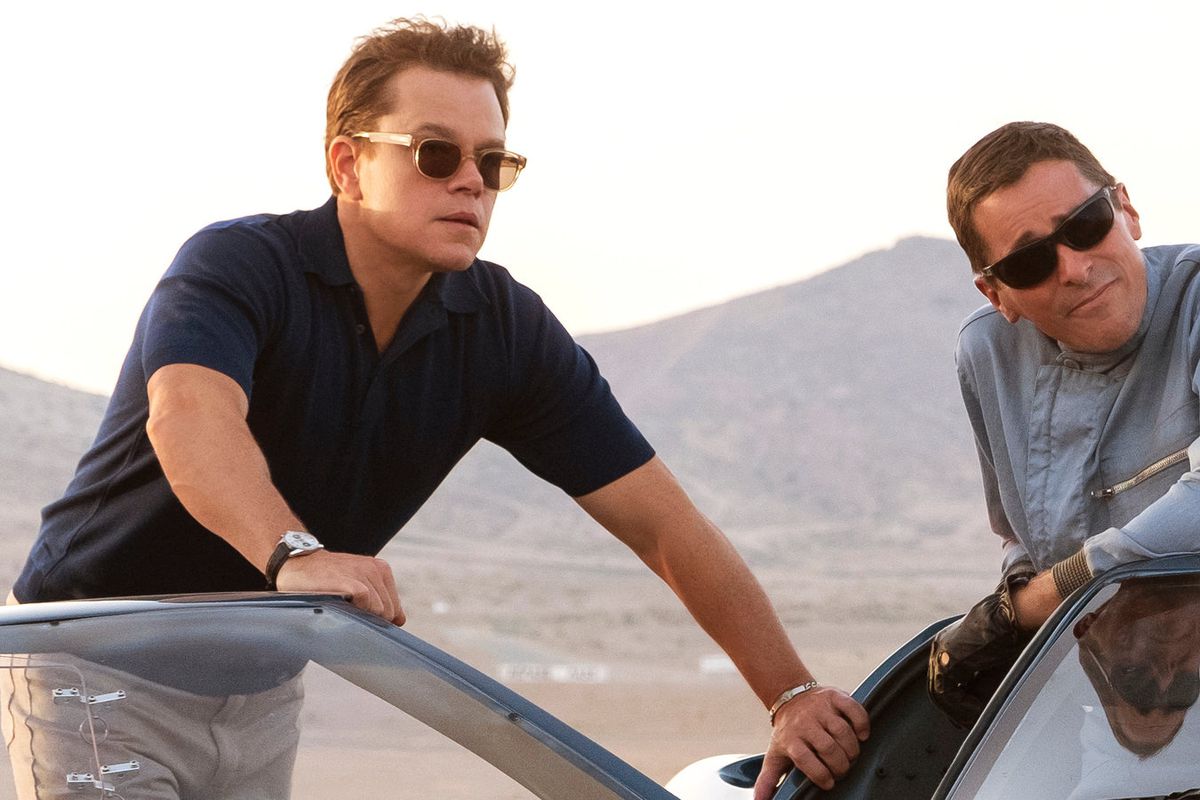 Matt Damon In Animated Films
Some of Matt Damon's lesser-known roles are in animated films. However, this should not dissuade you from watching them. A childhood classic that Damon starred in was Spirit: Stallion of the Cimarron, in which he delivers a beautiful narration from the point of view of Spirit (the horse). He has also featured in animated movies such as Ponyo, Happy Feet Two, and Titan A.E.
6. Spirit: Stallion Of The Cimarron
There is a beauty in the wild and untamed creatures of this planet, and the stallion of the Cimarron is no exception. In the gorgeously animated film of friendship, love, self-discovery, and adventure the main character is voiced by Matt Damon. Unfortunately, he ends up being captured by American settlers with the intent to break him into submission.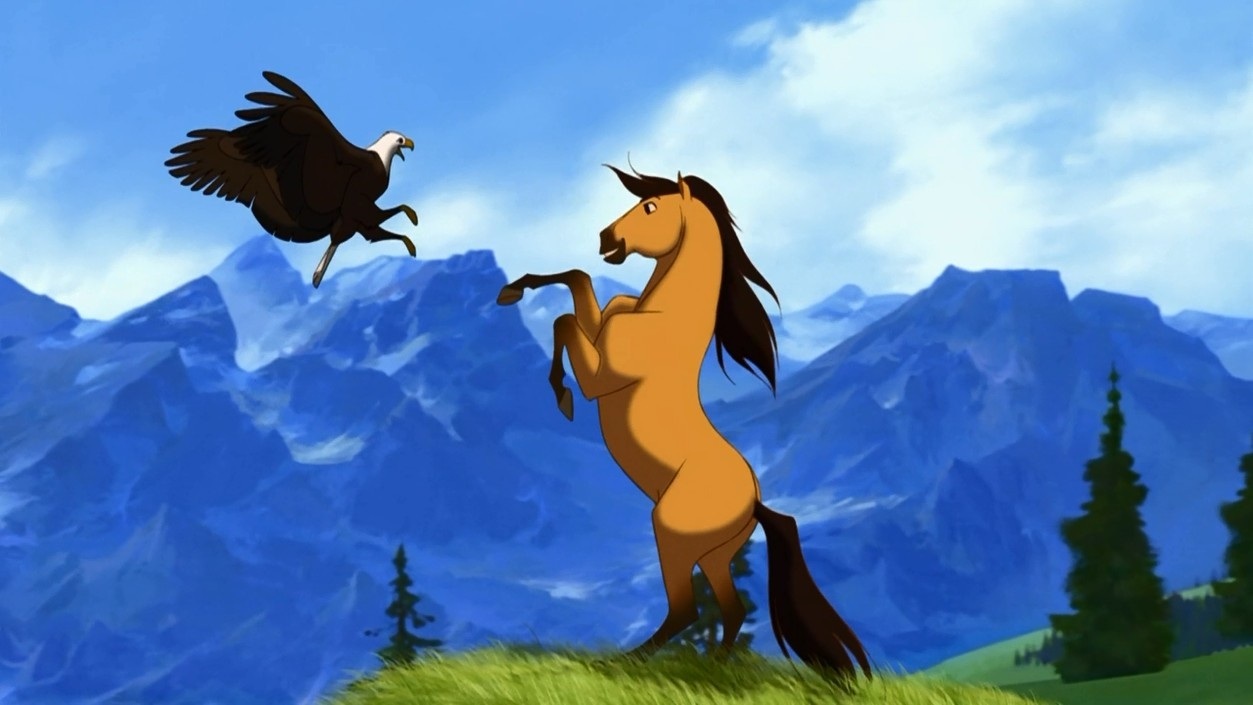 Nevertheless, hope is not lost. With the help of a new friend, Spirit is able to break free and find love, loyalty, and family. The film is lovely for children and adults alike. Not only does it demonstrate that friendship triumphs over many things and that you have the power to decide your own fate, regardless of any obstacle that might get in the way, it also has an amazing musical score by Hans Zimmer.
7. Titan AE
Who isn't a sucker for a good post-apocalyptic movie? In an interesting conceptualization of what would happen if planet Earth got blown to smithereens, Matt Damon is the voice actor for Cale. The aforementioned boy is humanity's last hope for survival. Before he embarks on his mission to prevent the extinction of humans, he meets Korso and his crew who agree to help him save the human race. However, Korso is not a trust-worthy man and we later learn that he has teamed up with the alien race responsible for the destruction of planet earth. The animated film is imaginative, not only does it have various characters from different non-human races, but the settings in each scene are breathtakingly beautiful.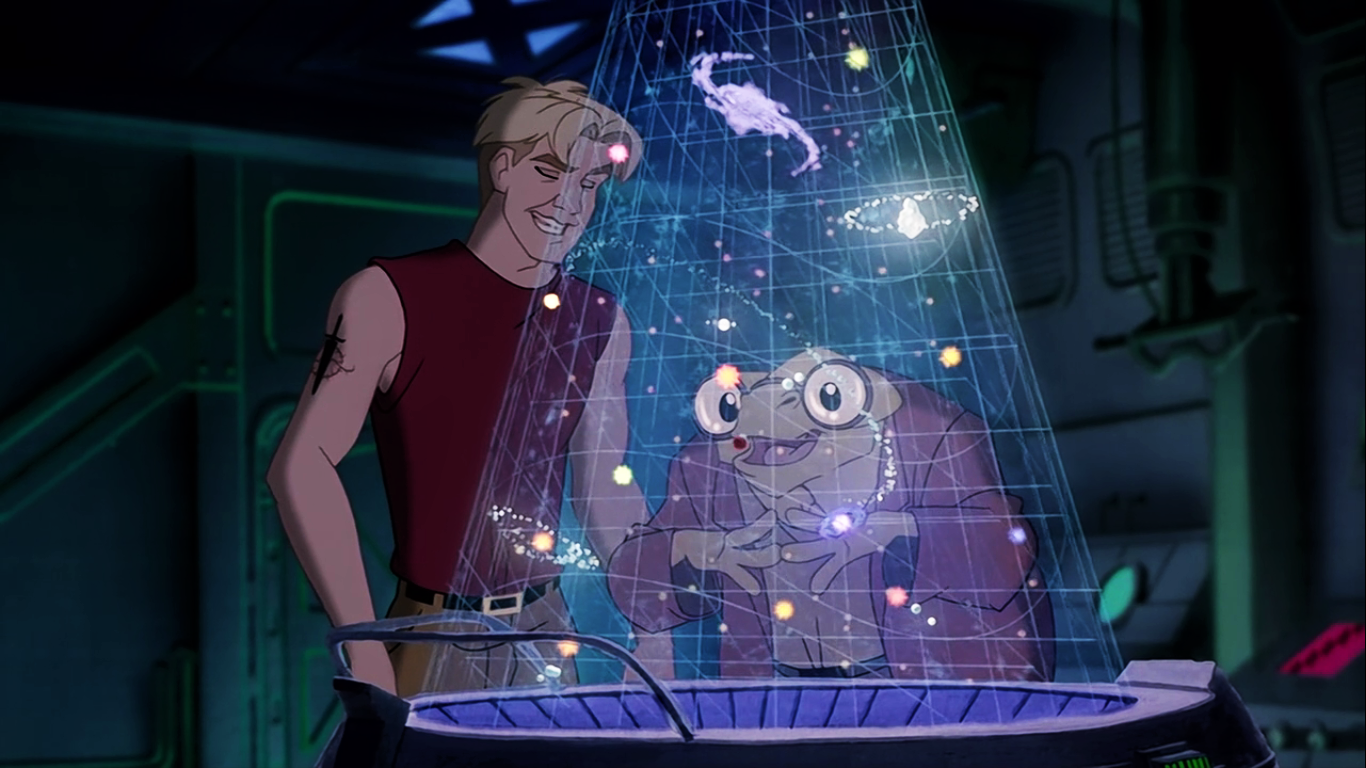 Matt Damon is undoubtedly phenomenal at his job, and the movies he acts in are usually amazing. He has seemingly portrayed a character in films of every genre. From spy to an astronaut, he certainly has a few nomination worthy movies under his belt. It is with great certainty that I suggest you watch some of his films because you'd be in for a treat.