Wonder Woman #750 is a celebration for a character that has provided us with countless tales of her heroism for decades. Similar to Superman's Action Comics, and Batman's Detective Comics #1000, it is time to return the Wonder Woman title back to the legacy issue numbering. This mega-sized issue contains, for the most part, entertaining short stories by some of DC Comics' top writers and artists. Each story takes place in a certain era of Wonder Woman's legacy. Everyone was meant not only to celebrate Wonder Woman but everything Diana believes and stands for.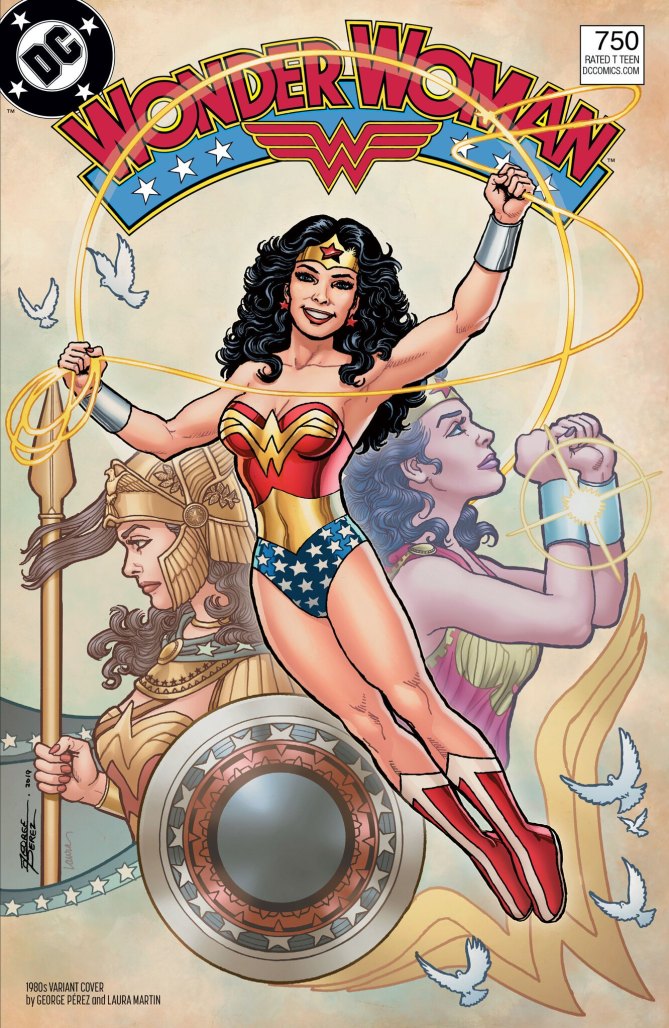 Now, for our review, we will mainly be focusing on the main ongoing storyline. You will just have to pick up the book to check out the rest of the fun stories in Wonder Woman #750. And they are worth checking out. Wonder Woman #750 also came with a wide array of variant covers, and we will be displaying a few of them here in this review for you.
Ending The Hunt
Steve Orlando brings an end to his "The Wild Hunt" storyline. The last issue left us with the arrival of Hera. Cheetah has been nagging and nagging Hera to arrive so she can kill her and save Diana from her. The battle takes place in Boston where the Silencer has joined in. Both Silencer and Hera try to convince Diana to defeat and kill Cheetah. Diana refused, however, claiming that she always had to care. Wonder Woman #750 is without question Steve Orlando's best issue he has written yet; using this milestone issue to put Wonder Woman's morals and beliefs on full display.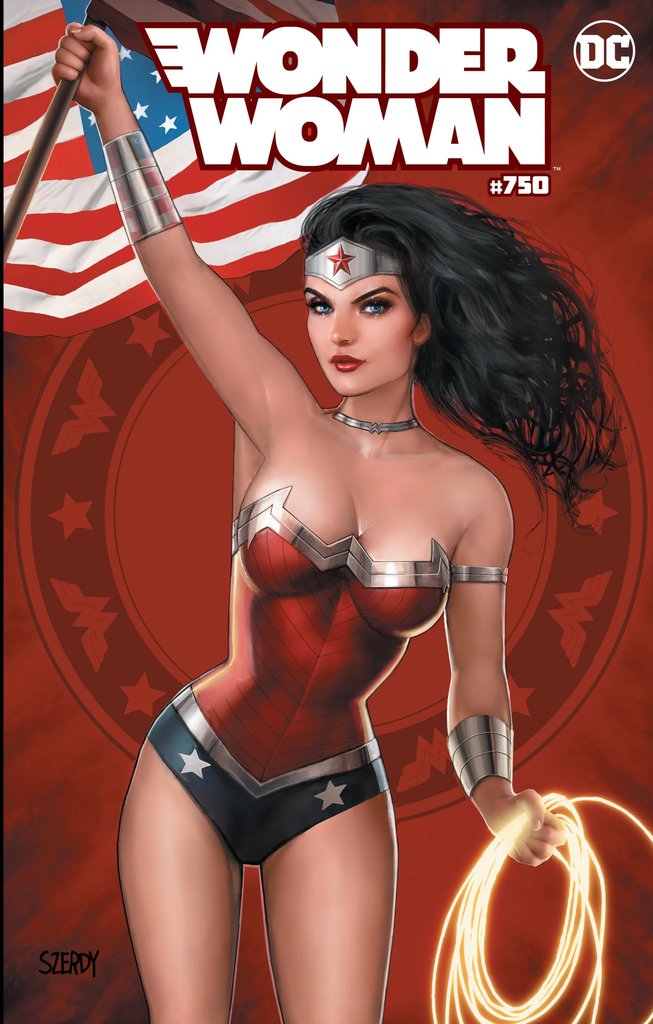 The theme throughout the story is truth, and how the truth will set you free. Diana gains control of her lasso once again and while she has Cheetah held down with it, the lasso asks whether or not her goal is truly to save her. Cheetah, however, refuses and tells Diana to go ahead and kill her, which of course she does not. Orlando excelled here in embracing Diana's character and showing that no matter how hard things may get, she always does what is right.
Suit Upgrade
One problem I had with the issue, and the whole story at that, was the use of Silencer. It felt like her presence was a bit forced. There was never really a clear reason for her being involved in the story. There is a scene towards the end of the book where Diana is speaking with Hippolyta that is strong with dialogue and emotion. The two speak about truth and caring as they forge a new set of bracelets for Diana.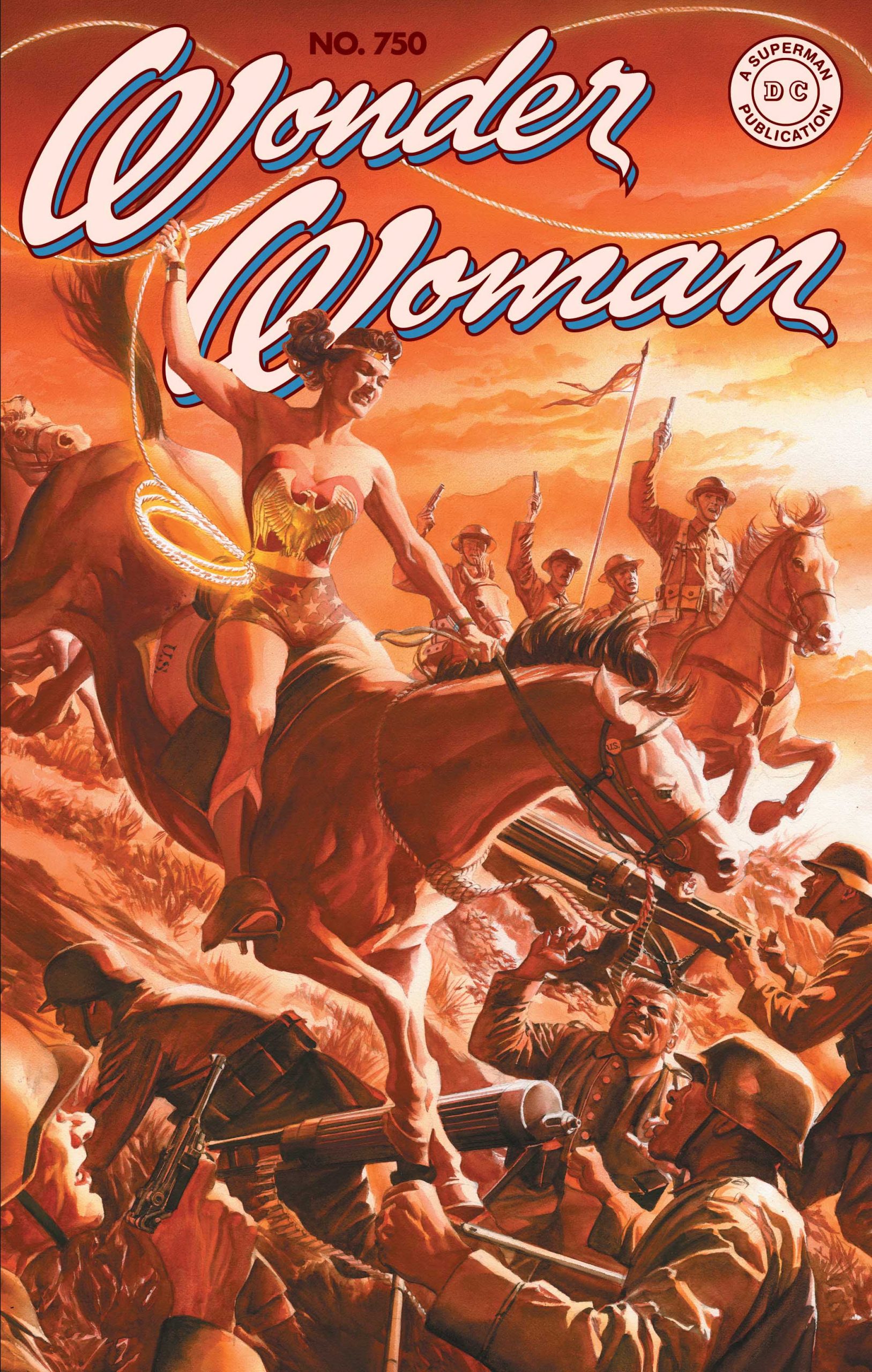 The story ends with an interesting cliff hanger that was unexpected. It will be interesting to see Orlando's first full story rather than picking it up in the middle. I look forward to seeing what Orlando does with Diana's personal life and if he will add a few more subplots to go with the main story. Time will tell for our favorite Amazon and knowing Diana there will be plenty of action.
The Art Team Of Wonder Woman #750
Again, there are so many stories in this issue with many different artists, but we will be focusing on the main story. The team of Jesus Merino and Romulo Fajardo Jr. thrive on this issue. The battle scenes are intense and Wonder Woman looks amazing. She is physically toned and looking gorgeous while she is kicking ass.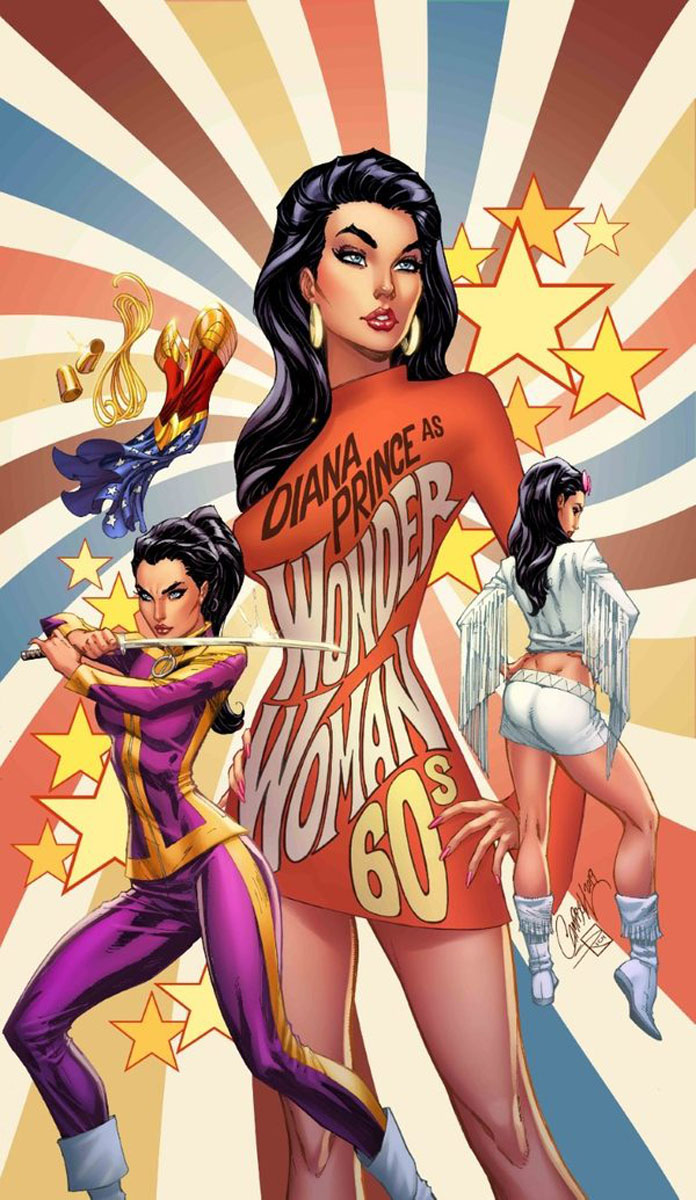 The vibrant coloring is a great pairing for this book and helps the pages pop out at you. The art of Wonder Woman #750 was a big upgrade from the last few issues and it improved the overall story. I would like to see this art team stick together for the ongoing series. They are a great fit for a Wonder Woman book and pair well with Orlando's writing. I look forward to seeing this group move forward and creating their own storyline.
What Does Wonder Woman #750 Bring?
Wonder Woman #750 is a celebration for everything Wonder Woman is. Full of fun stories articulating her most prominent characteristics. Any fan of Wonder Woman and its history should be sure to pick up a copy of the book. 96 full pages of stories plus the option of choosing from any of the many covers. With "The Wild Hunt" storyline coming to a close, Steve Orlando will get a fresh start with issue #751. The cliffhanger at the end of this issue sets up an exciting future; exciting for the reader, that is, maybe not so much Diana. Wonder Woman #750 is a great representation of Diana and represents a milestone she greatly deserves.