It must have been hard to take on the end of such a powerful character. Carol Danvers is a staple to the Marvel universe. Such a strong character needs to be matched with a solid end. There was no way it would have been believable to watch her go out in a non-dramatic way. Kelly Thompson, the writer, mastered Carol's ending in Captain Marvel: The End #1.
The art, by Carmen Carnero, is also beautiful. Captain Marvel: The End #1 features Carol Danvers returning to earth after what appeared to be an apocalypse of some kind in 2051. Earth is a wasteland. Somehow, everything was destroyed. However, we don't know exactly what happened. Something wiped out a lot of the population, and Carol has a lot of guilt about the incident.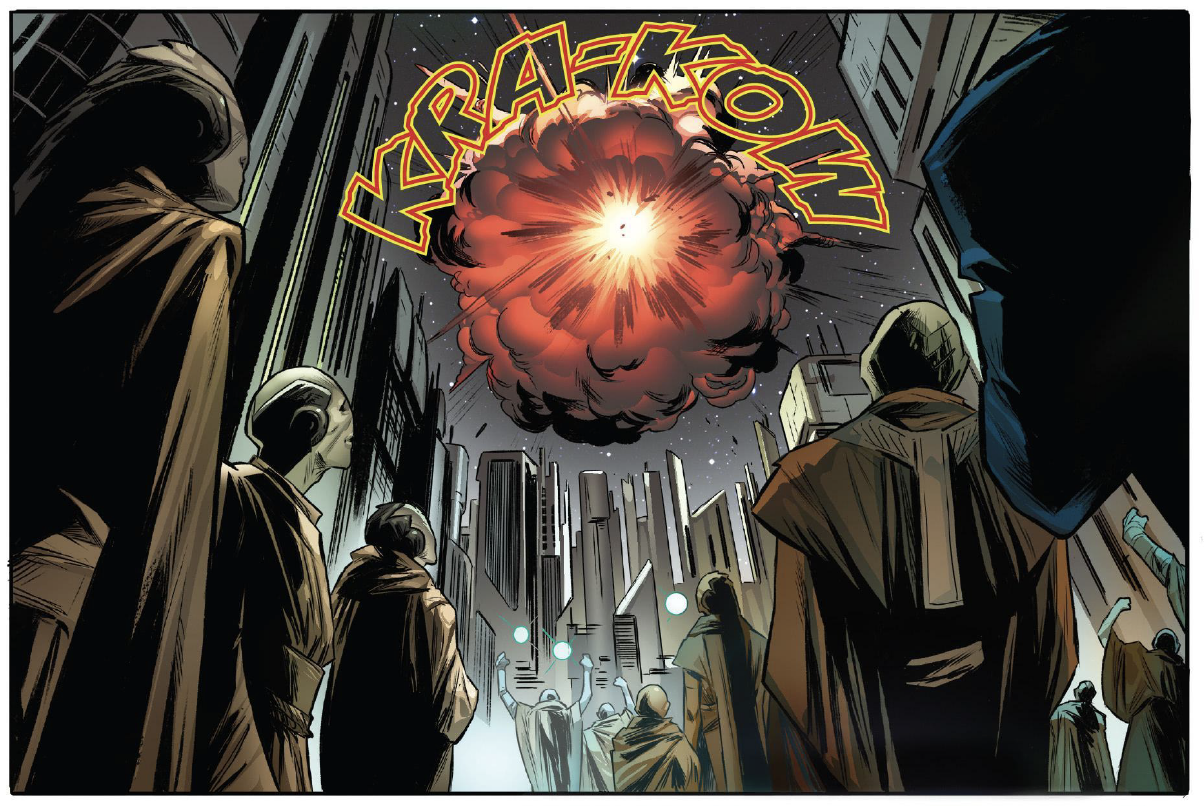 Whatever happened, Carol wasn't around when it happened. Her pager goes off, "Avengers Assemble." But, the Avengers are all dead, so who is contacting her?
Characters New & Old In Captain Marvel: The End #1
Upon her return to earth, Carol meets the new avengers. It features Carol Rhodes, the daughter of Rhodey and Katie Barton, the daughter of Clint and Natasha. The introduction of these new characters, though we don't get to know them too well, was incredibly interesting. It made me want to learn more about them and what they've been doing for the past thirty years. The new Avengers was great and it was kind of a bummer that we didn't get to spend more time with them.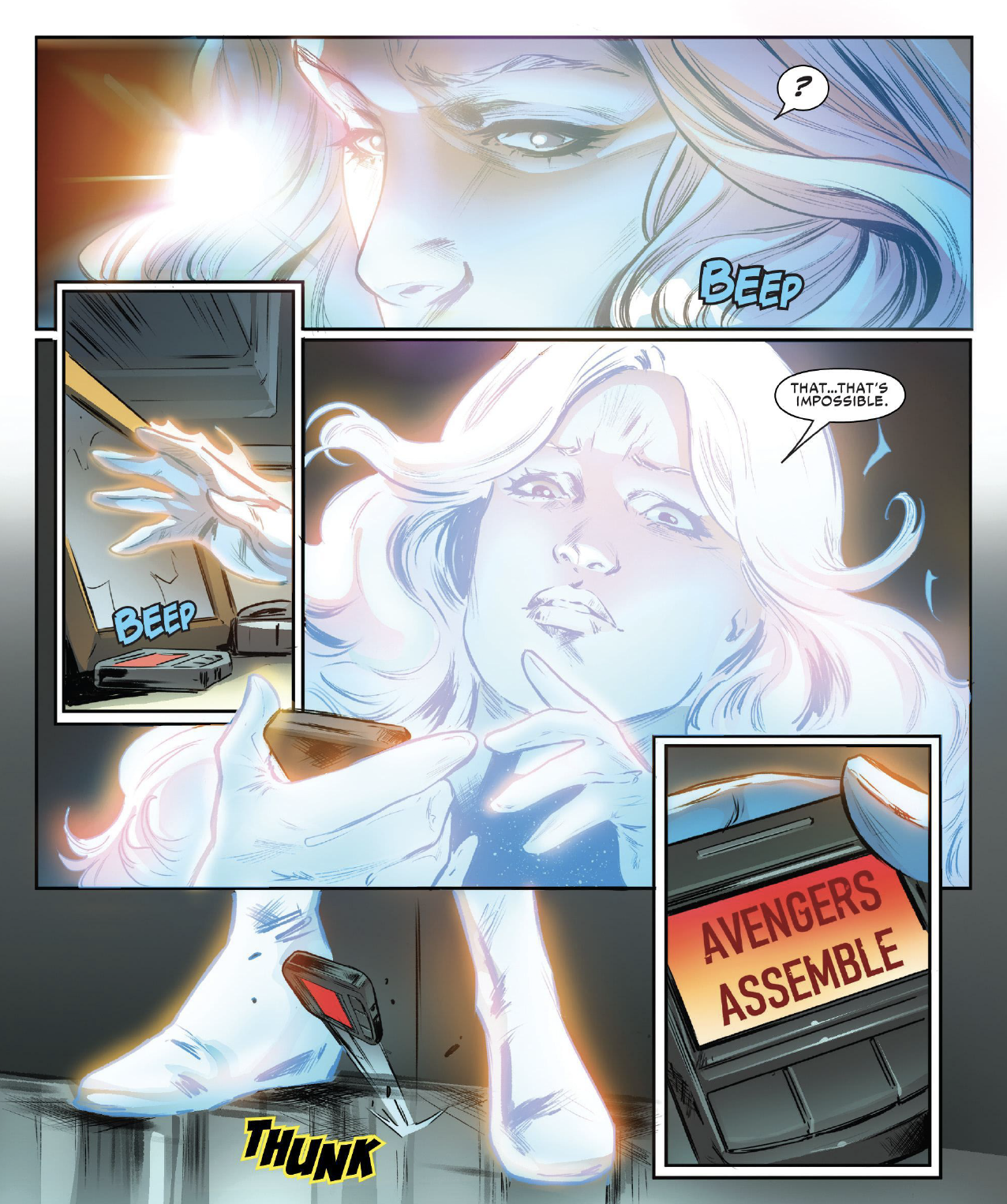 It's important to remember that this story was meant to be the end and nothing else. It's easy to have wanted more from it, more from the characters and more from the backstory, but that's not what it is. And it's just the end of Captain Marvel. In that sense, it's a brilliant comic. It gives the perfect insight into the character and the world she lives in. There's enough backstory without it being overwhelming.
Is This A Believable Death For Carol Danvers?
The most important thing for Captain Marvel: The End #1 was to give Carol a just ending. She's a strong woman who protects the entire universe. She's complex and dynamic and one of the best characters in comics right now (praise Kelly Thompson). We, as fans, wouldn't have been satisfied with some random death for Carol. If she had died in a fight with someone, or some less than ordinary way, we would have been bummed.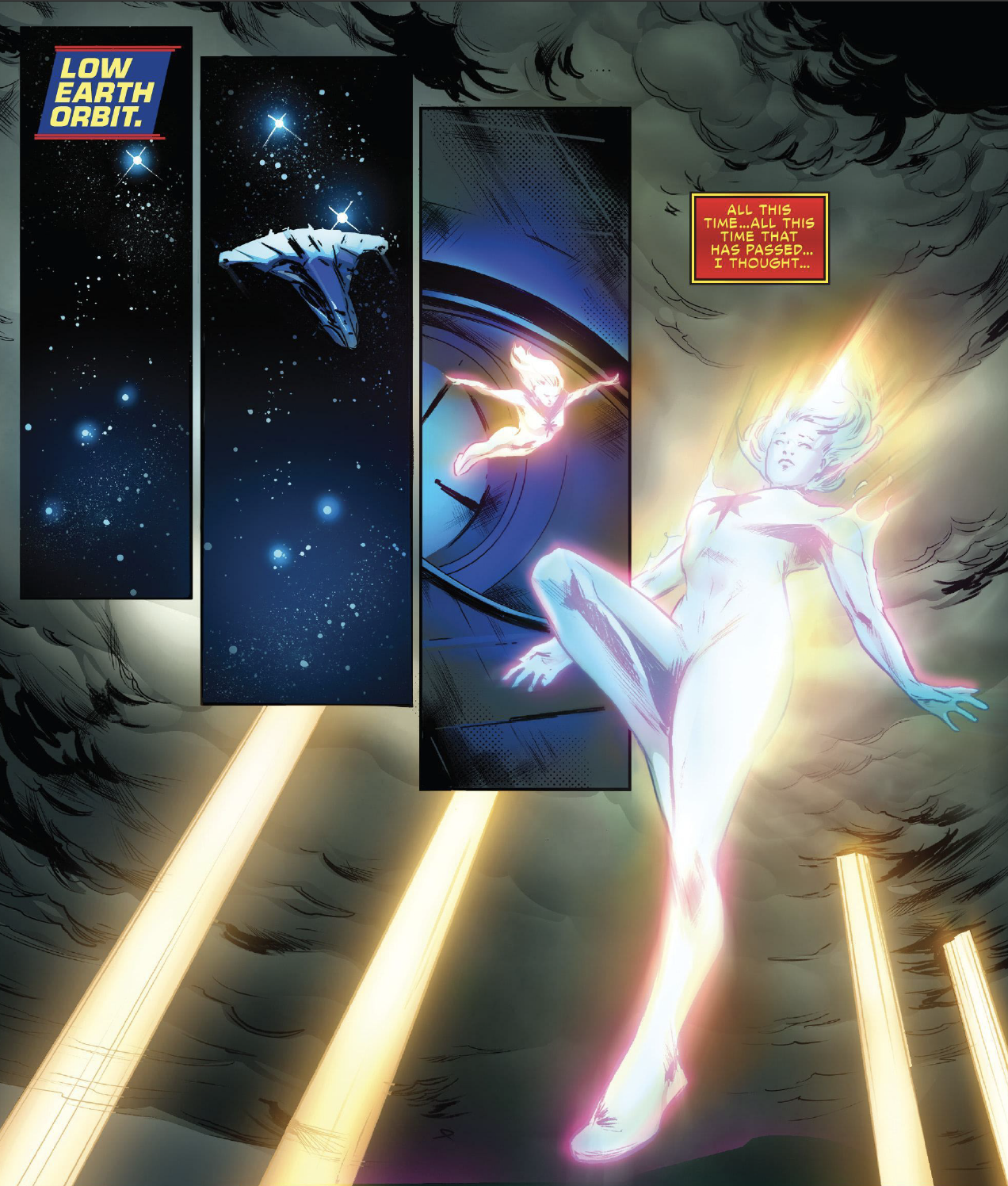 This is Captain Marvel, she deserves to go out with a bang (pun intended). Carol's death was the ultimate sacrifice. The apocalypse that ruined the earth had something to do with the sun. It wasn't working or it died completely, the details weren't specified. Either way, it was too cold to go outside. As soon as Carol learns this, she knows exactly what she has to do. Apparently, this is something she's done before, so it's an easy task. This is the death I wanted to see for Carol. Something that shows how strong she is and how much she cares about people. It ties in very nicely to where her current arc is the main run.
Should You Read Captain Marvel: The End #1?
There is nothing that I'm more sure of. This is definitely an issue that you need to read. If you care about Captain Marvel in any capacity, this issue will warm your heart. It's not sad in a way that death usually is, but it's more relieving. Carol's death is a great ending for the character. It's the end of her journey in a way that doesn't feel like death, but a relief.
She's been doing what she does for years and years, now she finally can stop. Her guilt about now being there when the event happened has been rounded out with this final move. So, yes, you should definitely read Captain Marvel: The End #1. You won't regret it. And if you're not reading Captain Marvel, you should do that too.
Captain Marvel Saves The World In Captain Marvel: The End #1
PROS
Not too info-dumpy
A great end for Captain Marvel
Amazing writing and art as always
CONS
No complaints, a great comic