If you are not over 18, don't watch Russian Doll. This show is for adults, if you aren't over at least 17, maybe don't read this review either. We swear, a little, and talk about a show that you can't watch. I guess you could read this and live vicariously through us, yeah, that could work.
"The Age Of Netflix Originals"
Netflix is all about the originals (including Russian Doll) in 2019 — from Carmen Sandiego to the Chilling Adventures of Sabrina — they know no bounds. With Netflix officially being a television network, what more do they have in store? Since it is still the beginning of the year, Netflix might not quite know what it's going to release and when. Sometimes they may just drop a trailer on their YouTube and announce a premiere date right then and there. Sometimes, they may not.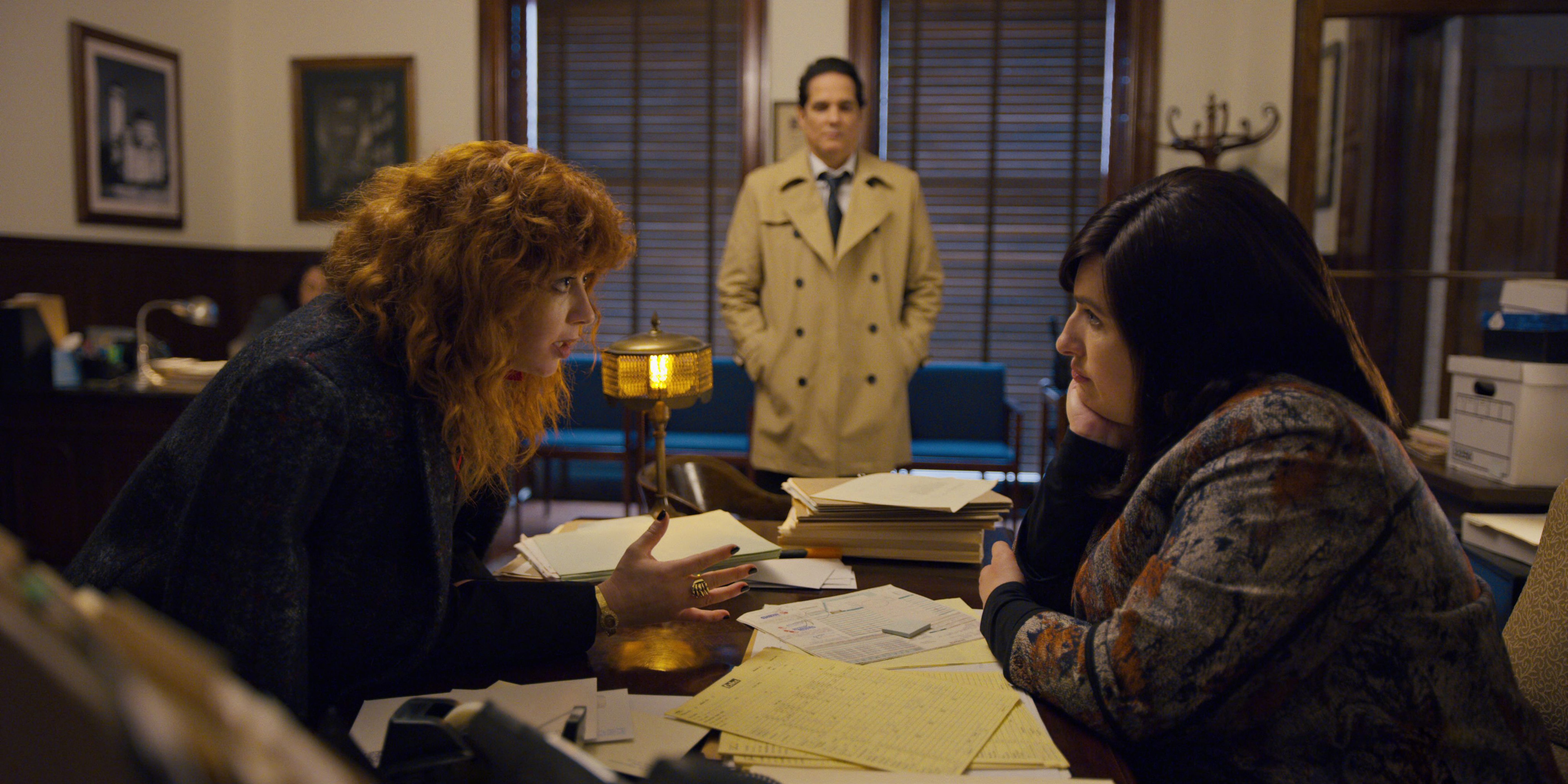 However, one of the shows that were released on social media that no one quite knew about beforehand was Russian Doll. At least I didn't. The show was co-created by the star Natasha Lyonne, along with Amy Poehler and Leslye Headland, who serve as executives. Russian Doll, however, was written by Headland and Lyonne, both. We have a full cast for this show: Greta Lee, Yul Vazquez, Elizabeth Ashley, Charlie Barnett, Chloë Sevigny, Dascha Polanco, Brendan Sexton III, Rebecca Henderson, Jeremy Bobb, Ritesh Rajan, and Jocelyn Bioh.
Russian Doll is produced by Universal Television, Poehler's Paper Kite Productions, JAX Media, and 3 Arts Entertainment. The series features an all-female writing and directing team. All episodes are directed by Jamie Babbit, Headland, and Lyonne. Russian Doll follows a young woman named Nadia. She is on a journey as a guest of honor at a seemingly inescapable party one night in New York City. Who knows what else Nadia could get into before the night is over?
Who Runs The World?
A show created by females that has a starring cast that is predominately females is outstanding. This is something that has to be mentioned: Russian Doll has minuscule details that only women can put into a show and do accurately. It is quite glorious. Still, as much as we love Natasha Lyonne, is it possible to fall in love even more so after Russian Doll? Her performance in this show is entirely different from her previous role in Orange Is The New Black. That is a show most might recognize her from. Lyonne, however, has played in some of the great indie films of the past decade. If you don't know about her, please go to IMDb. Some of her best acting roles are in those indie films.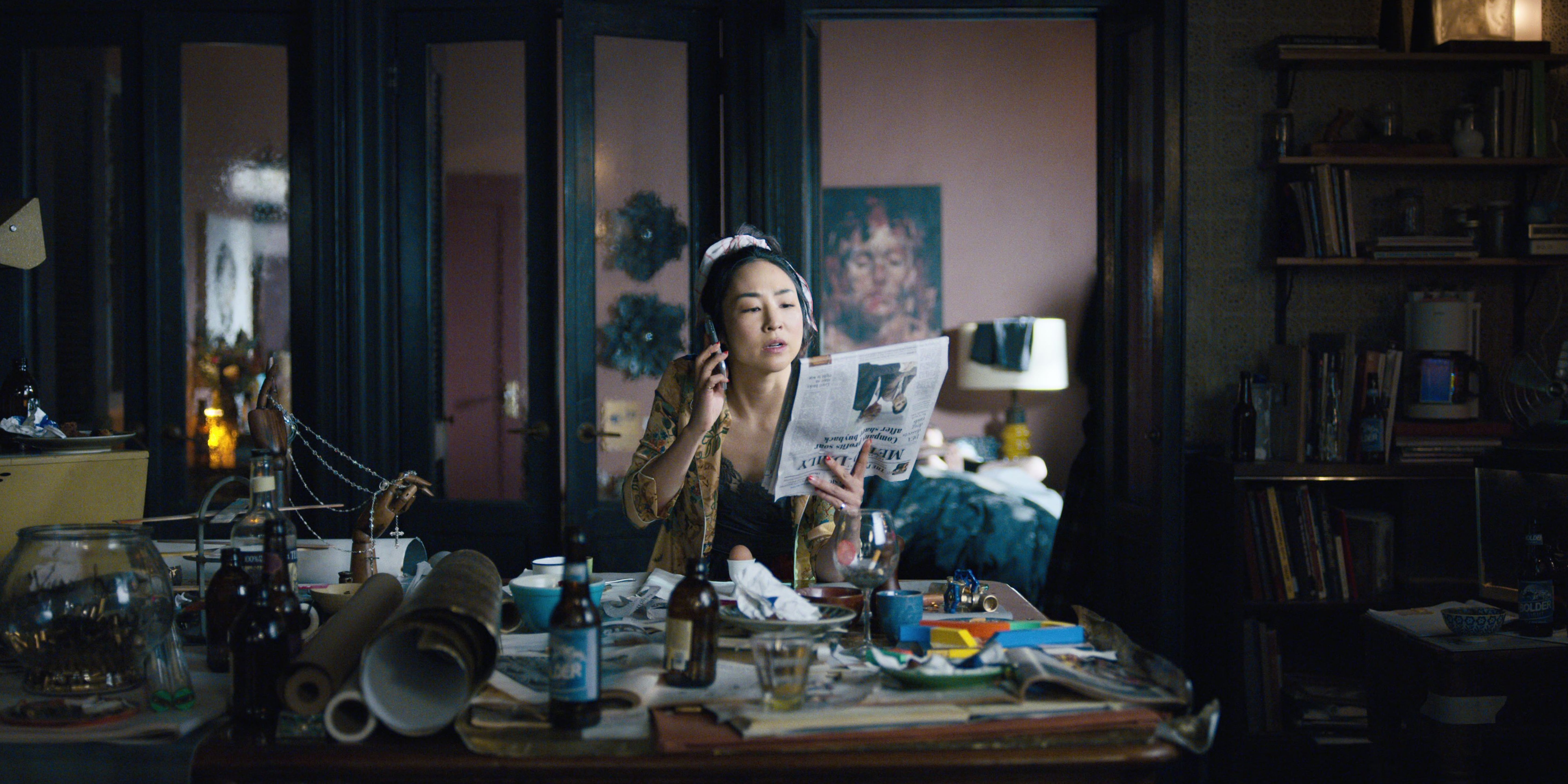 This show does an incredible job of showcasing how women feel every day. The show is about more than that, but being written, directed, and produced by all women means they can actually do us justice. Many of the smaller moments, such as in S1, E2 deals with Nadia being called crazy. Many women understand this episode because any emotion we feel extensively makes us 'crazy.' Women call each other crazy, men call us crazy; it's a battle.
However, Nadia does a great job as the main character of being female-forward to any male who tries to step on her toes or woman for that matter as well. If that is in her male-dominated coding job in S1, E1, or with the men who are taking her to a psychiatric ward in S1, E2 — she will not let anyone, not just men, talk to her in any kind of way.
Disclaimer: The Writing Is Good, Don't Fret!
This particular show shows that most of her grievances are with how men act entitled. And, thank goodness, it was done correctly because as a viewer, I understand the struggle in many of the scenes. This was a high moment of Russian Doll because to mention that all women are creating a show is one thing, but to use your platform to make a class act of how men act around women is getting your money's worth one-hundred-percent. This isn't done in a classless way either, it isn't picking on men or showcasing every type of man, it is showcasing a certain type. This show is not hating on men; instead, it is showcasing the minuscule moments that women deal with day-to-day. It's important to note the difference. The writing is spectacular in this series, which brings us to:
The Cinematography, Characters, & Writing:
Russian Doll is gorgeously produced, without fact. Each scene is crisp, clear, and daunting, just a wee-bit. The synopsis of the show is simple: Nadia keeps dying, over and over and over again. That's kind of grim, right? The cinematography has to follow suit. The show is often dark and daunting; since it's in New York City it is quite sumptuous, too. The regard to minute details is what makes Russian Doll an outstanding show. The color contrast between Nadia and Alan's lives is one trivial detail that you notice throughout the eight episodes.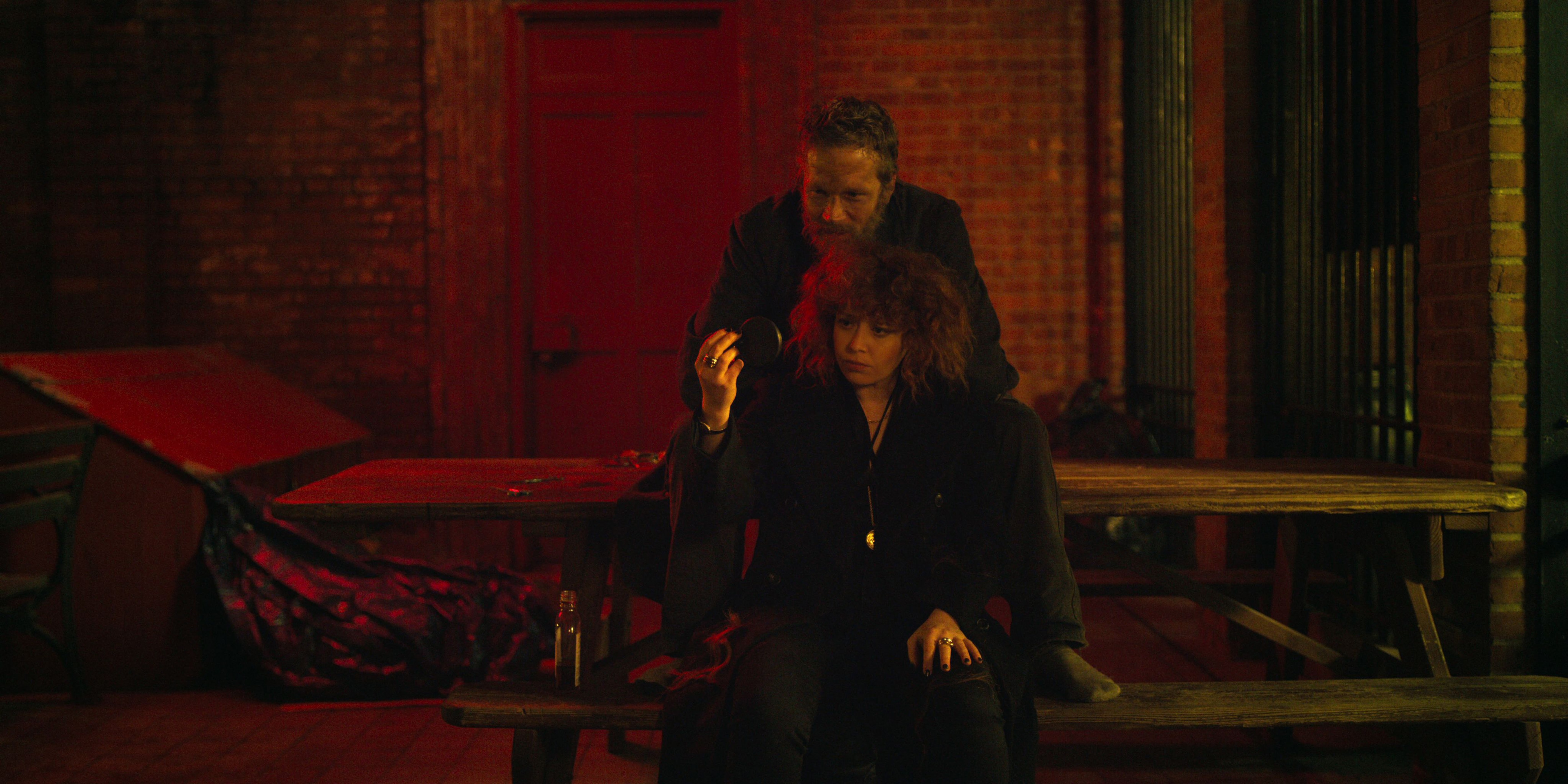 To say Russian Doll is a great show is one thing, to say it's one of the best Netflix Originals to come out is another. Granted, Netflix has come out with many originals over the past few years, but this one? This one is a winner. It is consistent and charming, and the writing is some of the best writing we have seen in a television series. It spans over eight episodes and that amount was just perfect for Russian Doll. They didn't try to pull twenty episodes out of this script, and I applaud that. From an all-female powerhouse team, we got remarkably classy writing, cinematography, and character development.
Expectations Versus Reality:
I was in awe throughout watching this series. Now, I didn't expect it to be bad, but I didn't have expectations. I didn't know enough about it, mostly from the small trailer Netflix posted. Going into a show that you don't know much about is frightening — but this show blew it out of the water. We cannot and will not spoil anything about the series, everything we say will be vague… starting now. Certain things happen in this show that will pull at your heartstrings, make you tear up and just applaud for the spectacular writing. The relationship between the characters is so defined in eight episodes that it doesn't seem real, but this show is very much so real.
Many shows take more or less twenty episodes to even develop a character, let alone have an entire backstory. Can I casually hire Natasha Lyonne, Amy Poehler, and Leslye Headland to write, direct, and produce my life? That is all I ask. There were many moments when I was left contemplating my internal and external existence. Lyonne was the perfect cast for a show like this and she is very charismatic. She could talk me into anything and I would abide because she's so badass that I would feel obligated to.
Is Russian Doll Good Enough To Binge Watch?
Yes. Lyonne has this charm to her personality that you can't help but just smile when she says something snarky or sarcastic. She makes any show, film, or tweet a marvelous existence. Being in her presence seems like a field day. Her character, Nadia, was a delight to have for eight episodes. I want a season two and the first season hasn't even come out yet.
I need more from Alan and Nadia. The supporting cast for Russian Doll is just as fantastic as the main cast. In a show like this, with a premise like this, there's a general cast of maybe ten characters, and they all do an outstanding job. I can't say how much I adored Elizabeth Ashley's character. That's all I will say.
GO WATCH RUSSIAN DOLL FEB 1ST AT MIDNIGHT.
@RussianDoll, a new @netflix Original coming February 1st, 2019, is a major hit. Starring the wonderful and embracive, @nlyonne. Written by THE women, all of the great women. This will be a hard show to top in 2019. If you like comedy, plus a bit of grimness, this will work for you. It's classy at its best moments, and a bit brash at it's worst but in the best way a show could be brash. Trust us, you'll love it.
PROS
WRITING/STORY
CINEMATOGRAPHY
CHARACTERS
LYONNE
I CRIED (IT'S TOUCHING, OKAY)
EPISODE 4
EPISODE 5
EPISODE 8
SOUNDTRACK