Lizzo is a name that's been popping up in mainstream media within the last year. If you aren't familiar with her, then it's likely you've heard at least one of her songs; her song, "Truth Hurts," being the most notable one. She has established her presence in pop culture and is slowly becoming a household name within the entertainment industry. However, what is it about her that makes her so special and separates her from the rest?
Who Even Is Lizzo?
Before getting her stage name, Lizzo was born in Detroit, Michigan as Melissa Viviane Jefferson. She was born and raised in a Pentecostal family. So, naturally, gospel music was almost always playing at her home. However, at the age of nine, Lizzo and her family moved to Houston, Texas, where she gained an interest in hip-hop. In an article by The Cut, Lizzo revealed that when she was fourteen-years-old, she and two of her classmates formed the group, Cornrow Clique, and she gained the nickname that we all know her by now: Lizzo. She then went on to graduate from the University of Houston (UH), where she studied classical flute performance. See: The Instagram video where she proved to her haters that she did in fact study classical flute.
What Did She Do After Graduating?
After graduating from UH and the death of her father, Lizzo moved in with her mother in Denver, Colorado. However, she began to feel restless and thus moved to Minneapolis, Minnesota, hoping that she would like the music scene there. While in Minneapolis, Lizzo met Aaron Mader, or better known as Lazerbeak, a local artist and producer. With help from Lazerbeak, Lizzo recorded her first album, Lizzobangers (2013), and soon became an underground sensation. Soon after, Lizzo entered what she described as an "artsy-fartsy phase" and created her second album, Big GRRRL Small World (2015). As a result of that album, Atlantic Records decided to sign her.
Under her new label, Lizzo then recorded her EP, Coconut Oil (2016). Her EP quickly earned positive reviews. In the Pitchfork review, they most accurately described the EP as,
"[An] ode to body positivity, self-love, and the trials of getting to the point where you believe you deserve it."
For those who don't remember, Lizzo's EP dropped during a time of terrible things (e.g. war, humanitarian crises, and various celebrity deaths) being plastered onto our television, computer, and cell phone screens. So, the world needed something fresh and fun, and Lizzo's EP gave us exactly that.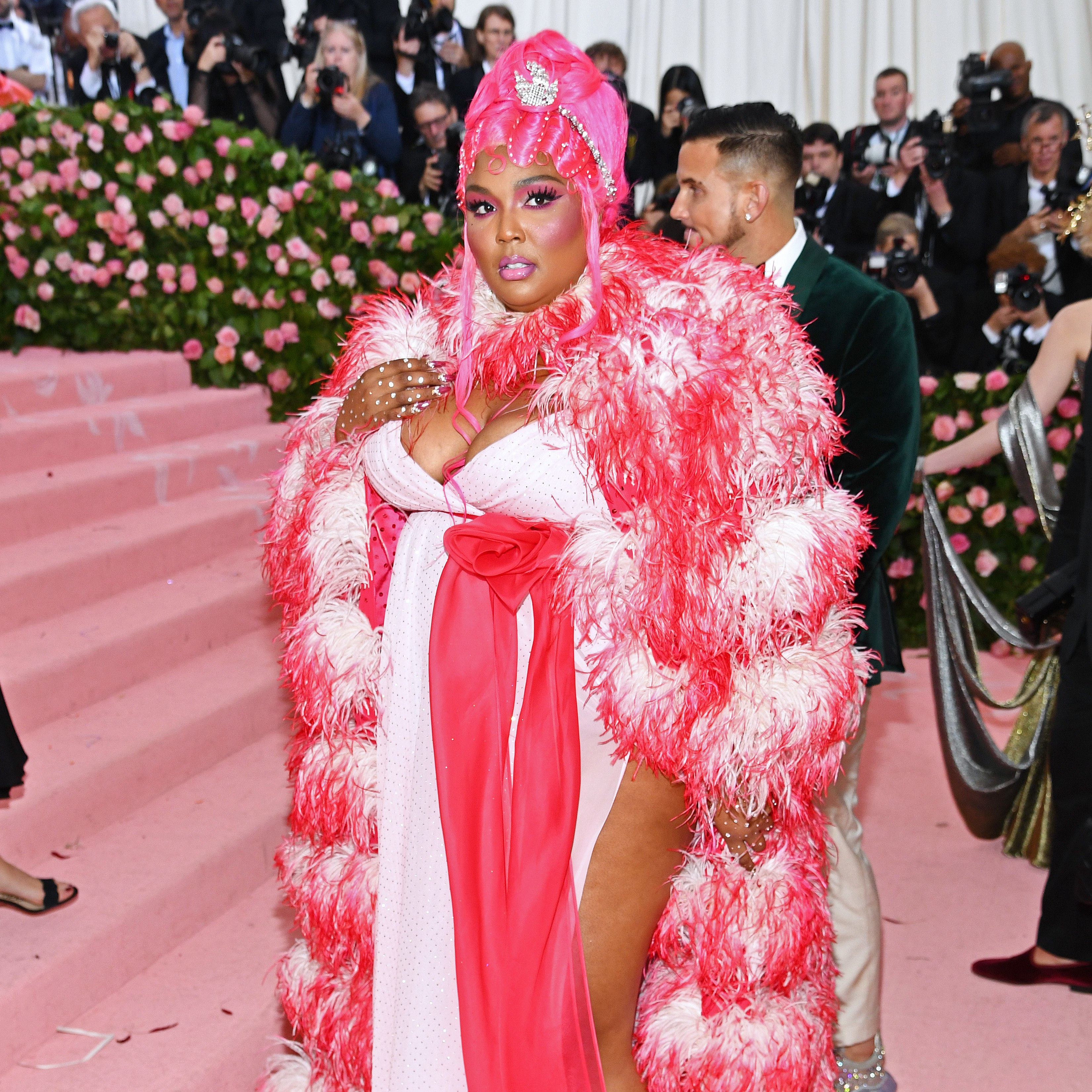 How Did She Begin To Get Noticed?
Eventually, Lizzo started to gain attention from mainstream media. Though, it wasn't her music that got her noticed. It was her flute playing and dancing. More specifically, it was Lizzo's Instagram video that went viral back in October of 2018 that caused people to look her way. With the video gaining more and more views, Lizzo's following began to grow.
In an interview with Trevor Noah, Lizzo revealed the story behind the video. She revealed that while doing soundcheck on a college campus, a professor came up to Lizzo and her team asking if they had permission to perform. Lizzo immediately replied,
"B*tch, don't talk to me. I was paid to be here. I'm not here for you."
Later during her performance, Lizzo dedicated the song that was played in the iconic Instagram video to that professor. Now, I don't know about you, but I was revitalized when I watched that video. I love being able to see a strong thick black woman play the flute so elegantly and dance immediately after. While also simultaneously giving off the vibe that she doesn't give a single f*ck. It is so inspiring for me to see such a confident woman be unapologetically herself. It's a refreshing thing to see, especially in a male-dominated field.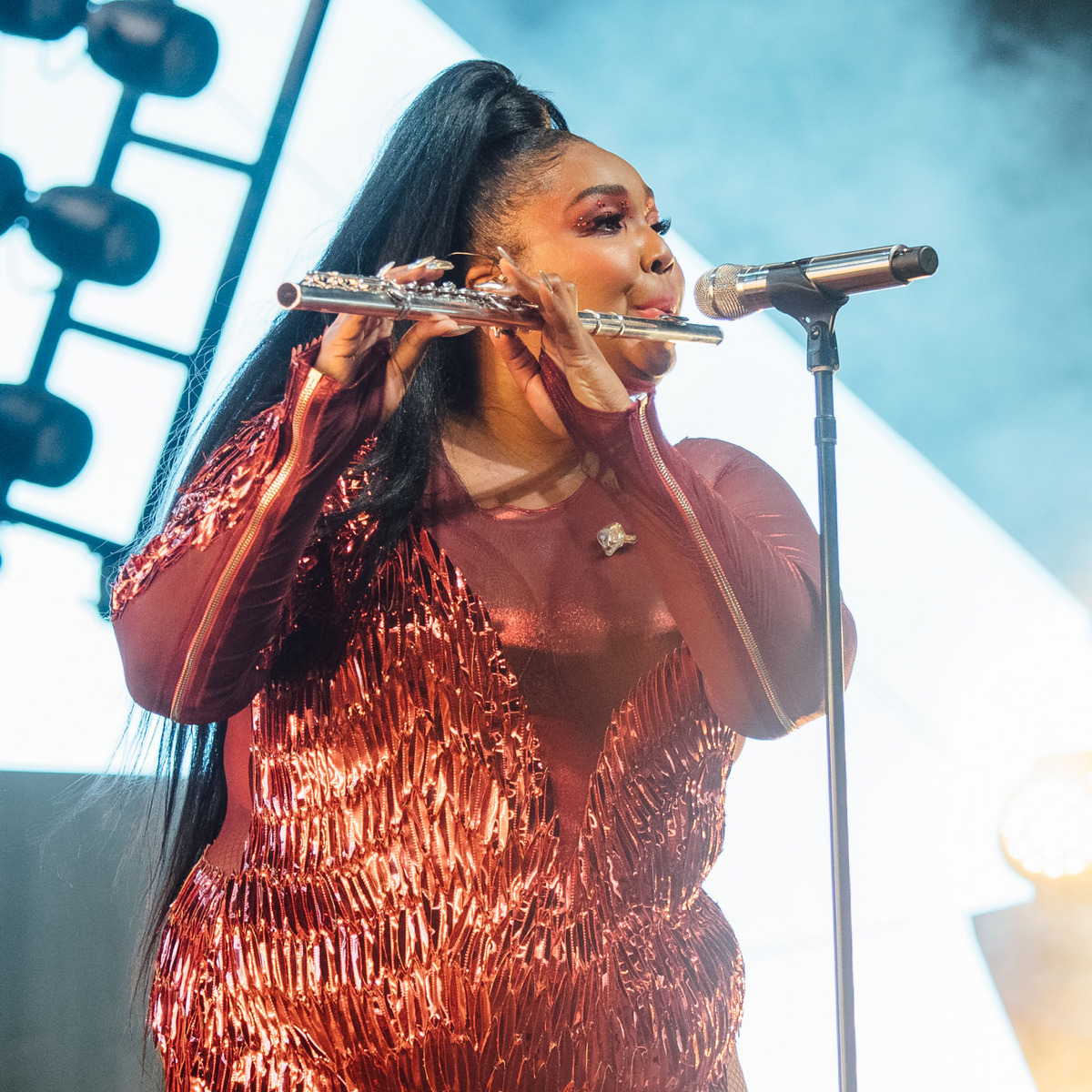 How Did Lizzo Get As Popular As She Is Today?
Thanks to the viral Instagram video, people kept an eye on her. Just a month later, she posted a video on Instagram of herself playing the flute. In the caption, she challenged Will Ferrell to a jazz flute duel. One of Ferrell's characters, Ron Burgundy (Anchorman: The Legend of Ron Burgundy [2004]), played the jazz flute in one scene. About two months later, Ferrell accepted Lizzo's challenge and posted this video to her Instagram page.
While that challenge stirred excitement, it's not the main thing that got her to the popularity that she has today. Her growing popularity is due to the song I first mentioned: "Truth Hurts." In mid-April of this year, Netflix dropped its film, Someone Great. In one of the scenes, the filmed shows Jenny (Gina Rodriguez) and Erin (DeWanda Wise) dancing along to Lizzo's song. Instantly, the scene and song blew up on social media, mainly Twitter.
Soon enough, Lizzo's following grew rapidly. Before Someone Great had dropped, her Instagram follower count was around 700 thousand, but as of July 2019, her current follower count is three million and growing. Shortly after Someone Great, Lizzo not only performed at Coachella for the very first time, but she also performed with Janelle Monae at the festival. She also managed to give us Sister Act 2: Back in the Habit (1993) reference during her performance at this year's MTV Movie & TV Awards. Then, about a week later, she served confidence with her wedding theme performance at this year's BET Awards. With performances like these, it's no wonder people are quickly becoming a fan of the artist.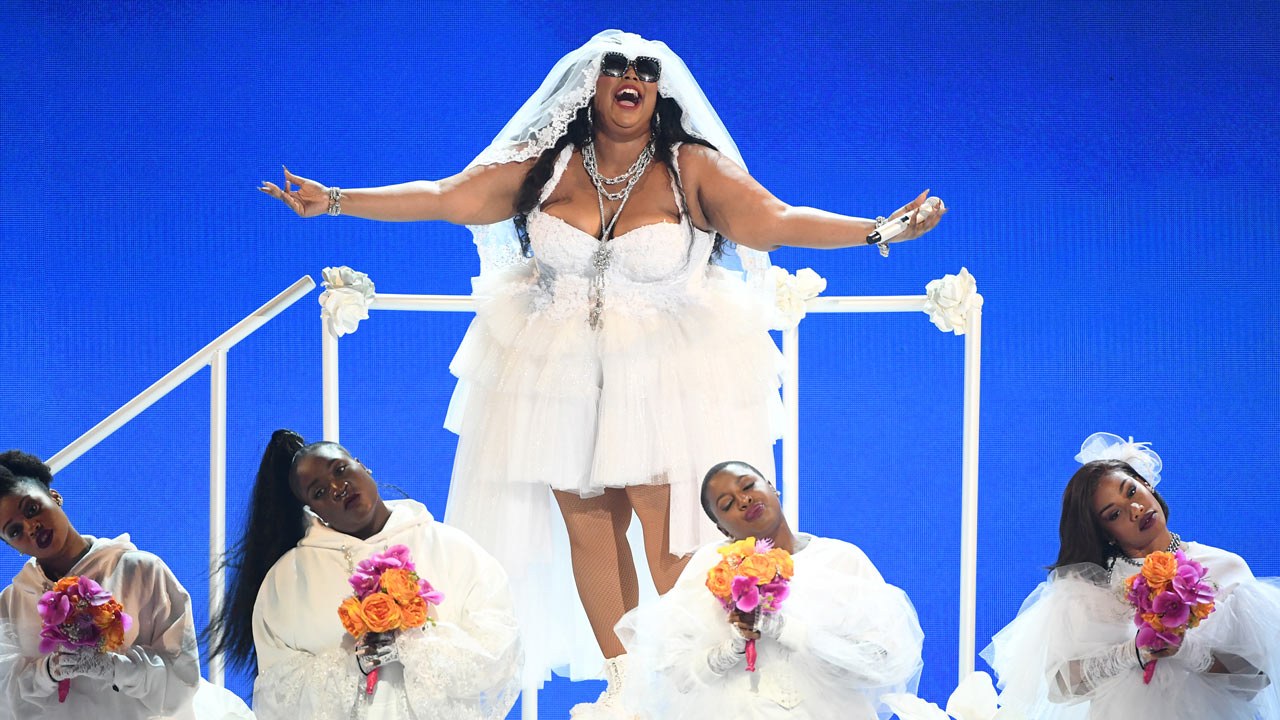 "Cuz I Love You"
Performance and jazz flute challenges aside, Lizzo has also made this year her b*tch and dropped her third album Cuz I Love You in mid-April. The album features eleven (or fourteen if you're going off the deluxe version) tracks and all of the songs are complete and absolute bops. The album itself spans many genres — from pop, to funk, to R&B, to hip-hop — and showcases just how much of a versatile artist she really is.
Within the album, there are two songs that feature a collaboration between two icons within the music industry: Missy Elliot in "Tempo" and Gucci Mane in "Exactly How I Feel." If scoring those collaborations does not show just how great Lizzo is, then what does? Like almost all of her music, there is no better way to describe this album than how Lizzo describes all her music:
To put it simply, "church with a twerk," is essentially Lizzo's way of bringing her religious and gospel background into her music but amplifying it to another level. What I mean by that is basically creating music that people can twerk to, and this album is exactly what "church with a twerk" is. The album is by far Lizzo's best. It's fun, fresh, positive, and it's all about self-love and confidence, baby! What more can you want from an album, like honestly?
Why Is She So Special?
She gives captivating performances, makes fun music all about self-love and confidence, and is unapologetically herself. Lizzo is a fresh face, different, and a fun person. She is exactly what we need in the music industry today. It's no wonder why her following has skyrocketed to about 2.5 million in about three months.
I truly believe that she's a person who's going to create even more exhilarating and elevating music and is someone who I believe you should keep an eye on. If you haven't already go and take a listen to her music, or better yet, stream "Truth Hurts" and help get it to the top five on the charts.
---
Is there an artist that you believe we should keep an eye on? Or is there an artist, album, or song that you think is underrated and deserves some more love? If so, let us know by either leaving us a comment down below, tweeting us, sending us an ask on Tumblr, or emailing us!