Plenty of fiction and anime parents have been introduced to us over the years. We can take out the parents who just shout all the time and we can take out the ones who are barely around to care for their children. Now, all we have left are the ones who have the best intentions in their actions and who grew to be the most iconic moms and dads in parent history. Here are five of the best fictional parents who deserve to be loved and appreciated.
With Kratos's second child, Atreus, he has evolved to become a knowledgeable father. Throughout the dialogue of the "God Of War" (2018) game, some of the most memorable bits were simple phrases that Kratos spoke to Atreus. One of the best lines in the entire game was,
"Do not mistake my silence for lack of grief."
During the moments after Kratos cremated his wife, it was obvious that he was being strong for Atreus and himself. Kratos had moments where he wanted to comfort Atreus, reaching his hand forward. However, he'd hesitate and put it back down. While not comforting his son seems harsh, it would also do more good than harm. There were many moments of him doing this, too.
Another meaningful quote from good ol' Papa Kratos was around the time that a big monster appeared. It was clear that Atreus didn't want anything to do with the monster. But when he asked his father why they were going to fight it anyway, Kratos's simple answer was,
"Because you are afraid of it."
The best way to get rid of fear is to face it head-on. Even though most people would choose to slowly ease into it, that cannot be the case in a life or death situation. Kratos is one of the best parents as a father full of great advice to his son who doesn't know much about the outside world.
Vegeta differs from Kratos in the use of his words, but they both do share being the best to look up to characteristically. He's very independent and sometimes logical, at least more so than Goku. He's persistent and has a strong will to always pick himself up and keep on fighting. Eventually, he realizes that he's a better parent than Goku.
Vegeta wanted Trunks to be a great Saiyan warrior. When it came to his son, Vegeta was very harsh and lacked emotion. Sitting down and talking to Trunks or even playing a simple game with him wasn't on Vegeta's agenda at all. However, after learning and atoning in the Majin Boo Saga, Vegeta softened up. He gave his life to help Goku and protect his family. By the time Vegeta's second child, Bulla, was born, Vegeta was calmer and less harsh. He started to look after his family and be with them more rather than going off anytime to save the world.
As a parent, Vegeta is an outstanding role model in the strength, demeanor, and presentation of a prestige warrior. He is also a great protector of his family and would do anything for them. He even charged at a God who was much stronger than him because he slapped his wife. I'm also sure he would end the world if anyone tried to hurt Bulla. It's because of all this that Vegeta is one of the best parents in the Dragon Ball universe.
For years, Inko's son hadn't developed a quirk, or a superpower, at the time where other kids his age would. A doctor told them that he wouldn't ever develop a quirk and this broke Izuku's heart. After the doctor's visit, Inko watched her son eat while he looked up at All Might on a computer screen. Inko's reaction was what any mother would probably say without realizing the impact of her words.
She went to hug Izuku, trying to help him but her words only upset him more. From that point on, Inko's guilt consumed her. Inko felt she still didn't know how to help him as he was growing up. It didn't help that she knew he was being bullied at school, and she was raising him almost as a single mother. Once Izuku got his quirk from All Might, she changed from this anxious mother to a supportive one. Even though she had more things to worry about, like him being in the hospital and getting seriously hurt, she's more conscious of her words and focuses on how she can help her son.
She even went far enough to try and take Izuku out of school entirely, because she felt like they couldn't take care of him as promised. Also, after surprising Izuku with a costume she made for him, Inko apologized for giving up on him instead of keeping his hopes up as a parent should have. The hardest thing anyone can do, especially for a parent, is admitting what they did was wrong. Inko is the closest to a realistic mother in fiction. However, her actions and responses to certain situations show that Inko is one of the best parents in fiction.
Though Kyoko passed away before the start of the series, there is a chance to see how she was as a parent. Through flashbacks, we can see that she was a role model mom. Kyoko had a difficult history, but she had a lot of wisdom which she was able to pass down to Toruh. She wanted her daughter to be herself and to go at her own pace. She raised Toruh to be confident and strong while still keeping her kindness. Along with being a great mom to Toruh, she is also a great mother figure to one of Toruh's best friends, Uotani.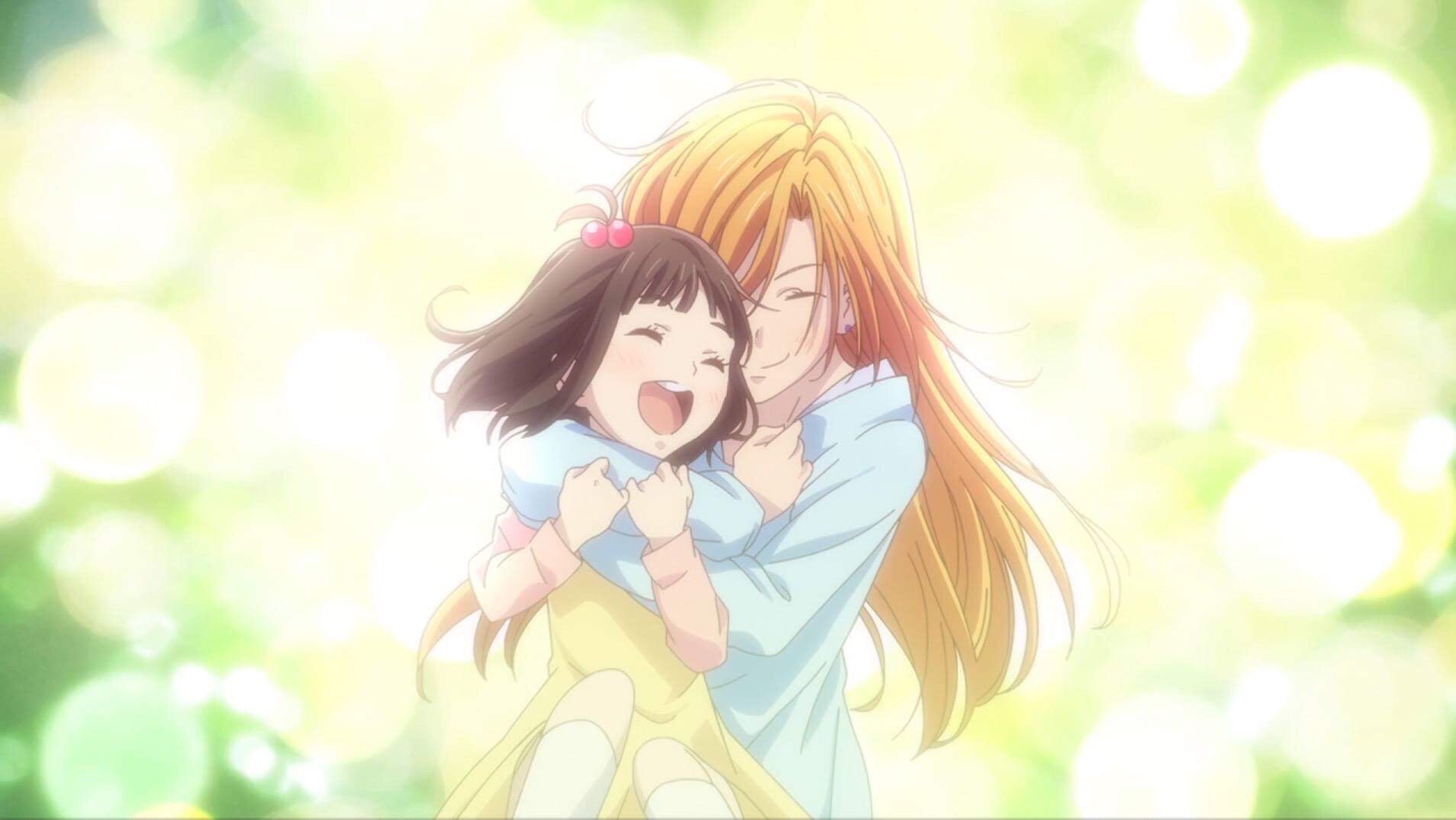 Kyoko helped Uotani out of her gang when she was beaten for trying to leave. Uotani was adopted into the family, and she vowed to always take care of Toruh. Uotani also took in and grew from some of the wisdom that Kyoko shared with her. Kyoko is one of the best parents because of her doting nature and her large abundance of wisdom that she was able to pass on to her daughter before she passed away.
Chi-Chi is a very explosive character who always wanted to be a wife and mother ever since she met Goku. Her personality may be difficult to handle sometimes when it comes to the world ending and still wanting her son to study. However, in a world where fighting isn't everything, her forceful demands aren't too bad. The world wasn't what it used to be during Gohan's childhood years. Focusing on science and technology were things Gohan needed to do. Just learning to fight and defend is no longer enough to keep a Saiyan going.
Chi-Chi wanted her to lead a successful life. In order to do that, he needed to be smart, read books, and go to school every day. She also made sure Gohan did all of this while training with his father. But whenever Gohan got home with the littlest of bruises, she went crazy and protective of her little boy. Chi-Chi's caring and knew how she wanted to raise her children in the world they currently lived in. On top of that, she would put a hard beat down on anyone who hurts her kids. She's one of the best parents for looking out for her children's future and making it her top priority as a parent.