After a stunning musical performance in Riverdale, everyone is still wondering who Katy Keene is. Well, no need to wonder because Katy Keene and Archie #2 shines the spotlight on Katy Keene. This is the issue where readers find out who Riverdale's new fashionista is. We last left Riverdale in a frenzy trying to figure out who the new girl in town is. After a ton of detective work that Archie and the gang witnessed, the new girl hit the stage at a local contest. Introducing herself as Katy Keene, she rocked the house with her sister Sis. Now more than ever, Riverdale teens want to know who this girl is. The wait is over, let's dive into the newest issue of Katy Keene and Archie. 
A Plot That Fits Well
Archie and Katy Keene #2 begins with everyone in Riverdale still trying to find out more about Katy Keene. Betty and Jughead decided to find and interview Katy for the Riverdale Gazette. Later that day, Katy and Sis are at the local craft store looking for supplies for Sis's next project. As they shop they both notice that they are being followed by Jughead, Betty, Veronica, and Sabrina. Jughead makes a very clumsy entrance and asks Katy for an interview. Katy agrees and decides to take the group to her house.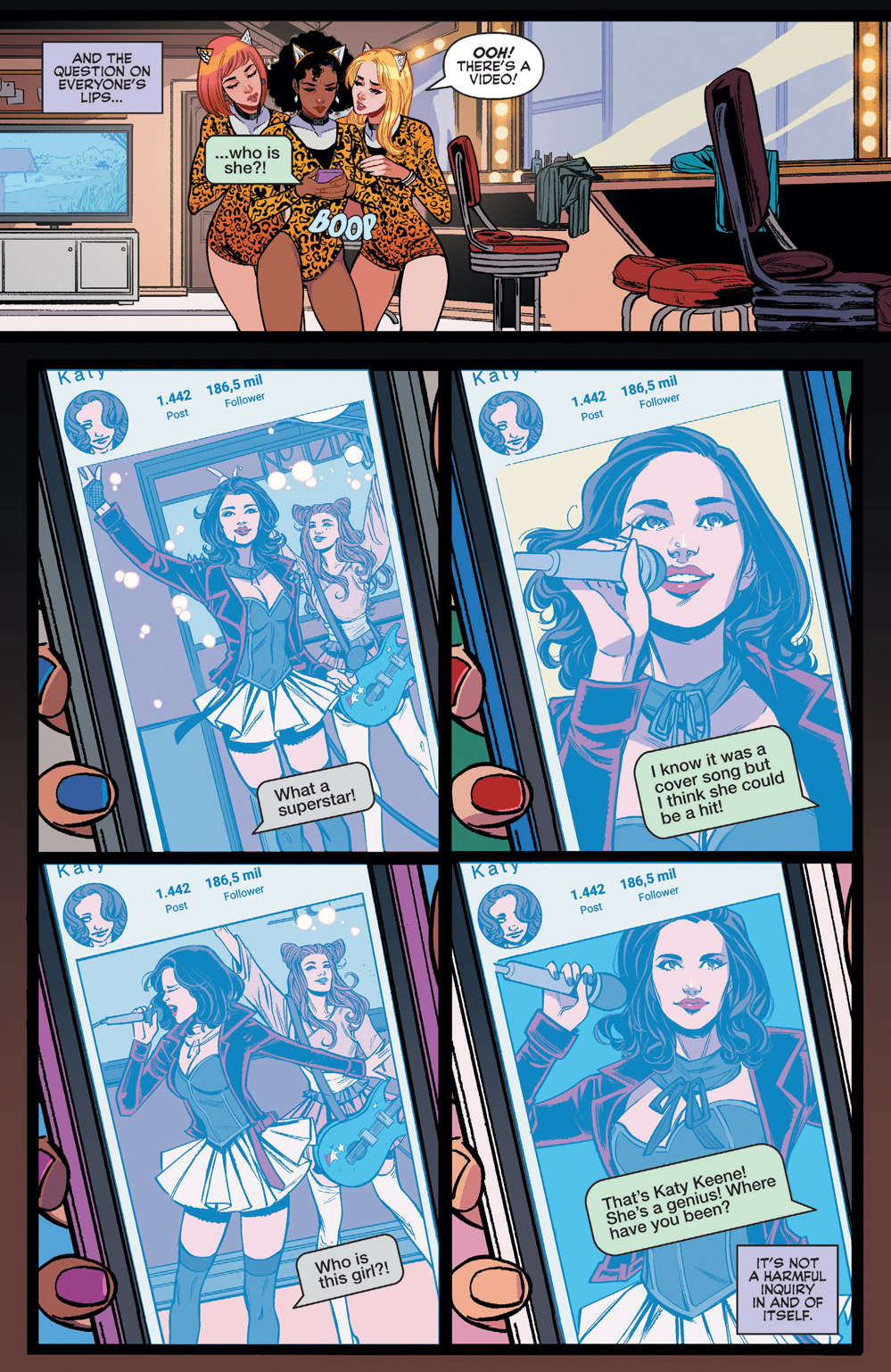 She shows them around the house and begins to discuss her life before coming to Riverdale. As everyone is having the time of their lives with Katy and Sis, Veronica passes by a melancholy Archie sitting at the park alone in the rain. They begin to talk and both feel that something isn't right about Katy Keene. Later that night Archie meets Sabrina at a restaurant to meet her family. As they both wait for Sabrina's aunts she begins to talk about Katy nonstop. However, across town, Veronica is doing the same but is talking to an unknown caller. 
Following Up With Katy In Archie And Katy Keene #2
This is a great follow up to what began as the last issue. As that deals with everyone trying to figure out who Katy Keene is, this issue tells readers who she is. It's fabulous that this series isn't turning into a treasure hunt to figure out who Katy is. The issue gets right to the point, but also leaves a bit of mystery for fans to side with Archie and Veronica. Archie and Katy Keene #2 details Katy and Sis's life considerably, but readers are cut off to the point where she ends up in Riverdale. Katy mentions that her family moves around a lot, but doesn't explain why she moved with them or what her parents are doing in Riverdale.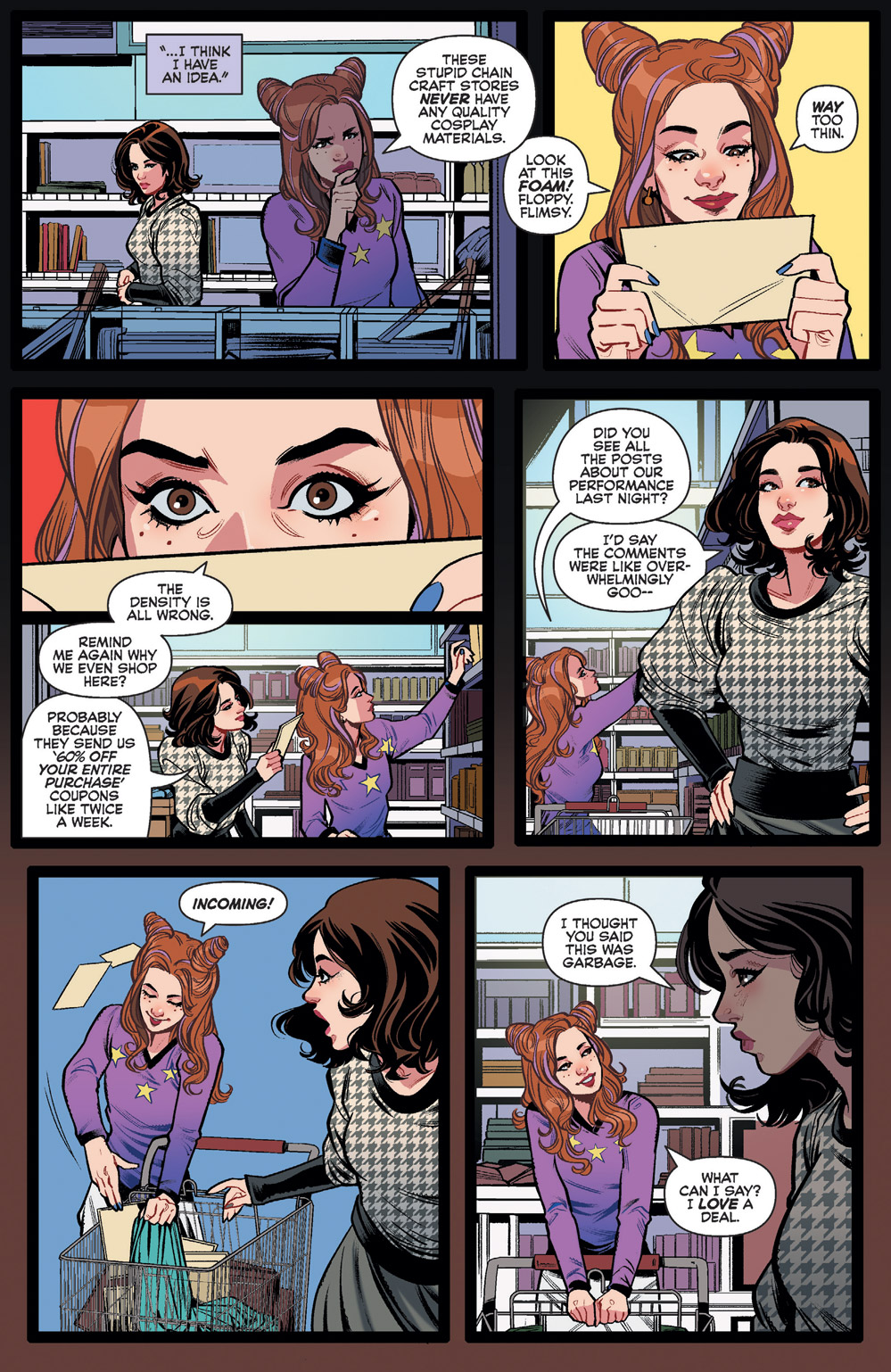 Katy also seems older and more experienced, so why would she seemingly start a new life in this small town? During the interview, though, she stated that she fell in love with fashion after she went to New York during Fashion Week. She then taught herself how to sew after she was given her own sewing machine. Then again, she mentioned that she had moved around a lot with her family and apologized for zoning out. As she is probably thinking about her childhood, many readers have to put on their Jughead hats and think. Could there be something else she's hiding? It's a small mystery, but quite an interesting one that will leave readers wanting to know more. 
Cheer Up Archie
Katy Keene and Archie #2 is a glorious addition to this four-issue mini-series. There is just one problem in this issue and it's one of the title characters, Archie Andrews. During, this whole issue Archie is very bothersome. The whole time he is all pessimistic over his newest music video barley getting views. Yes, as ridiculous as that sounds, its the truth. Archie is a prominent character and has a lot of potential and here he is portrayed as a crybaby. If the low views on his video happened to all his videos because of Katy, then its fine to be a bit discouraged.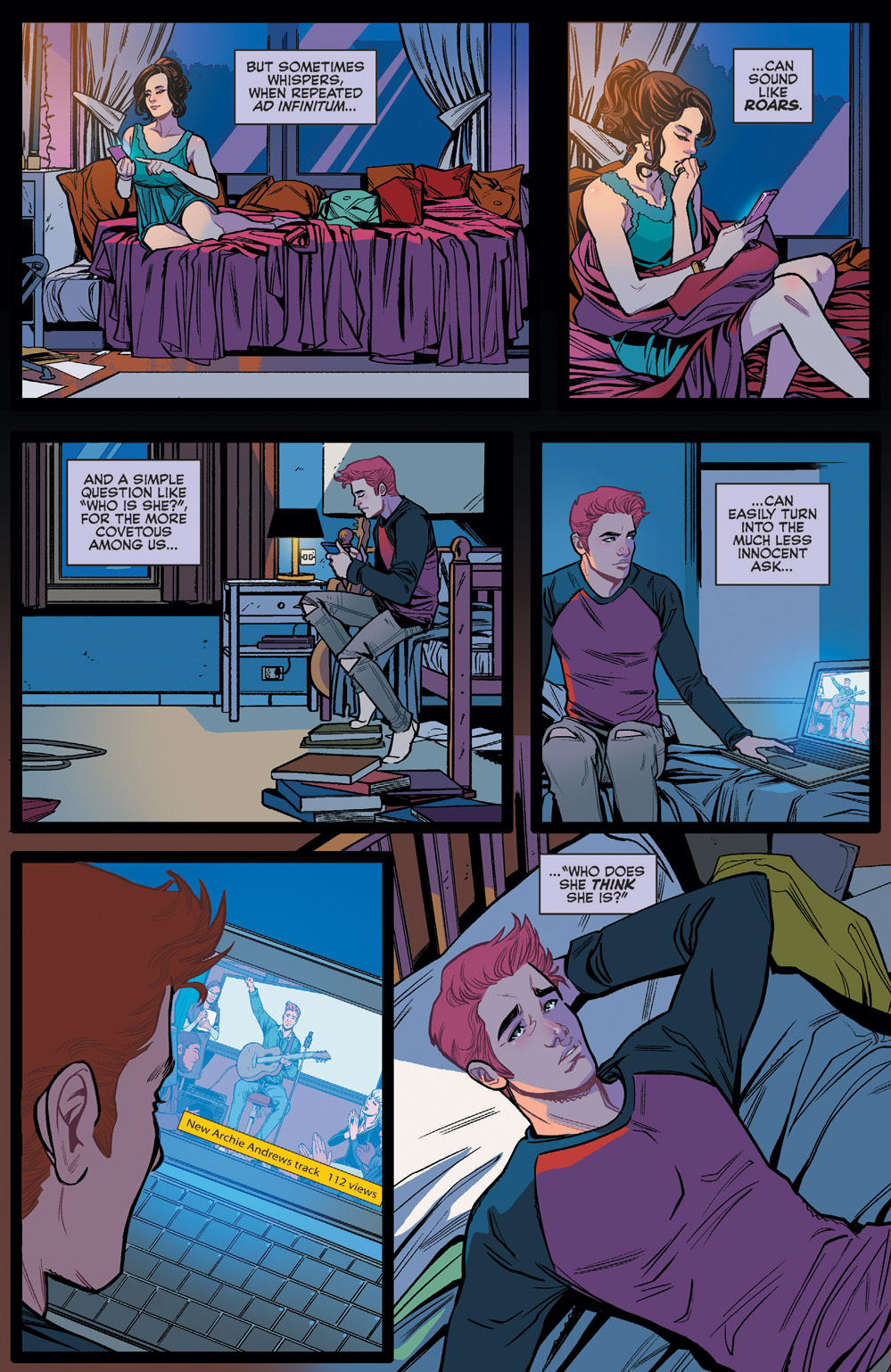 Archie in this issue is acting as if he got dumped by a girl. Archie could have used the opportunity to get even and do better than Katy. With Veronica feeling off about Katy too, they could have thought of a comprehensive plan together. Instead, we have Archie jealous to the point where he is unlikable. Hopefully, in the next issue, he isn't as moppy. 
Should You Read Archie and Katy Keene #2?
The latest issue of Katy Keene and Archie #2 is a pleasure to read. It's a great modern retelling of the origin of Katy Keene and Sis. It's a story that's smart, fun, and full of mystery. Hopefully, shes hiding something big that will make everyone freak out over what they just read. Furthermore, this issue is an exceptional read and would be ideal if not for Archie.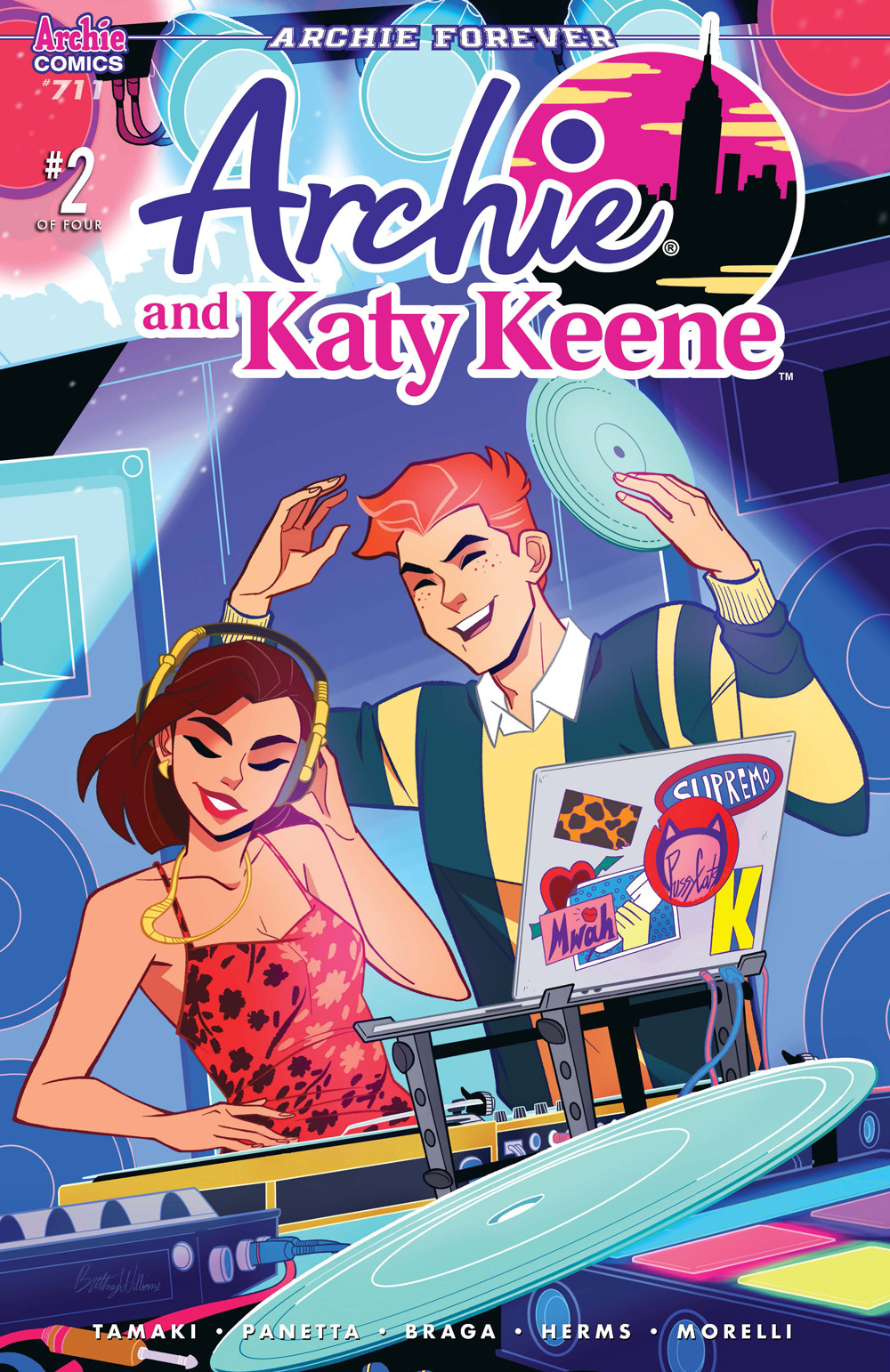 As the title suggests, they will have more interactions, and I hope the interactions are written more as a fun rivalry between the two characters. If the issue still has him sad and not taking the low ratings on his videos as a sign to do better, this series may be hard to get through. As always though it's great to stay optimistic because there is a comprehensive story here. This could be another classic like the mini-series that came before it. If you are a fan of Archie Comics or want more of Katy Keene, pick up this fashionably entertaining issue.