Psi-Lords #1 seeks to revive an old Valiant Comics property with enough panache to spark interest. While it does certainly grab readers' interest, Psi-Lords #1 feels a little at odds with itself. As with everything, there is both the good and the bad. The interesting premise is good enough to hold it together, but does the rest of Psi-Lords #1 deliver?
Pacing & Character Archetypes
I have never read the old Psi-Lords so I'm jumping into Psi-Lords #1 pretty much blind. I was promised a fun science fiction story with some superheroic elements, and I suppose that's what I got. This entire issue sees four people destined to become the titular Psi-Lords breaking out of prison and meeting their supposed mentor figure. However, the pacing goes by at a rapid pace. They start breaking out of their cells only a few pages in. To make matters worse, none of the guards really stand a chance against them. No threat is felt. As a result of the many action sequences, none of the characters seem to jump off the page.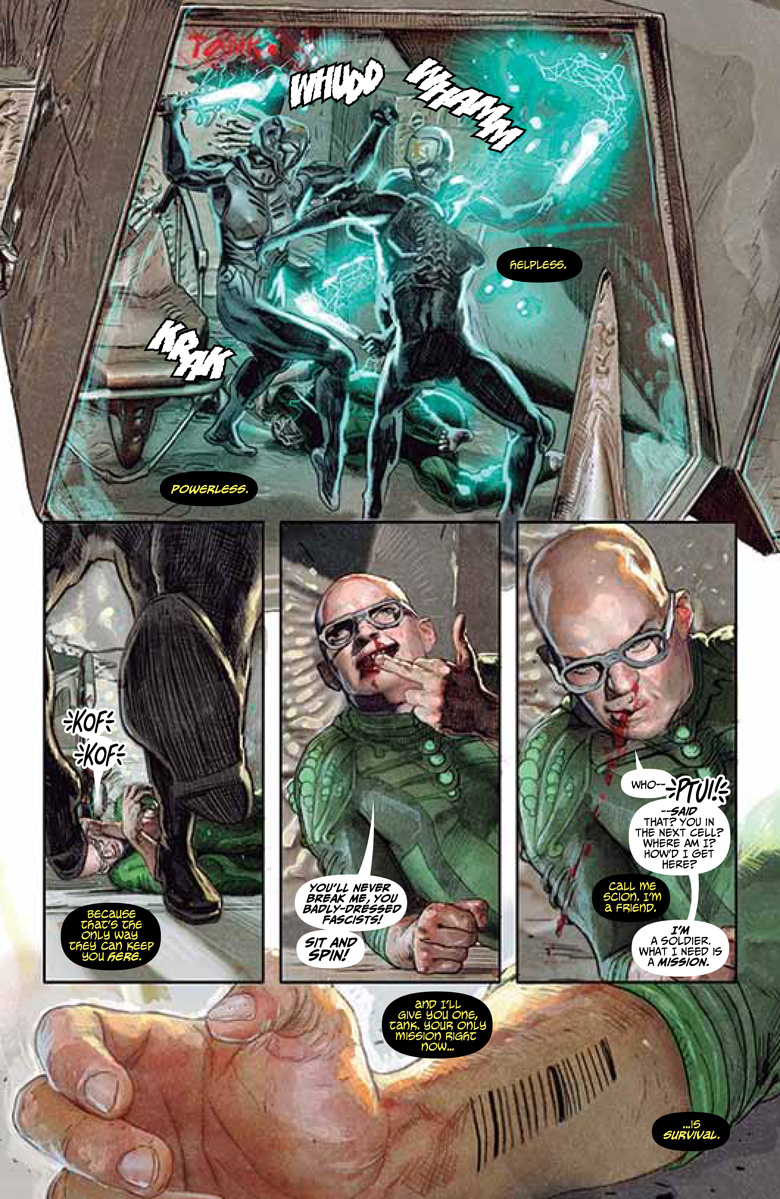 Every character at this point seems to be an archetype that they will hopefully move out of. Hazard seems to be heading into the more interesting part of her respective arc, however currently is just your standard rage monster character. The break in the status quo with Scion telling them they are gods seemed interesting until Fred Van Lente made the decision to kill off Scion. This happens the moment they meet him in real person. I was under the preconception that this would be a slightly mysterious mentor character but he turned out only to be a plot device. As such his death was meaningless to the reader.
The writing's biggest strength comes from what seems to be an attempt to make a slightly more serious take on Guardians of the Galaxy. At least the movie version, as one of the variant covers is an homage to James Gunn's film. Each of the characters bounce off of each other well enough, and their fish out of water role in the plot is taken to heart by Psi-Lords #1.
Beautiful And Lifelike Art
Renato Guedes' art is the astonishingly beautiful and the reason to pick up Psi-Lords #1. Seriously, this artwork is reminiscent of the best work of Alex Ross' such as Marvels or Kingdom Come. The attention to detail and lifelike renderings of the characters make this world come alive. A brief look into the brutality of the prison guards is made more impactful by just how realistic it looks. As the covers suggest, we are going to see character designs evolve over time, which I look forward to seeing.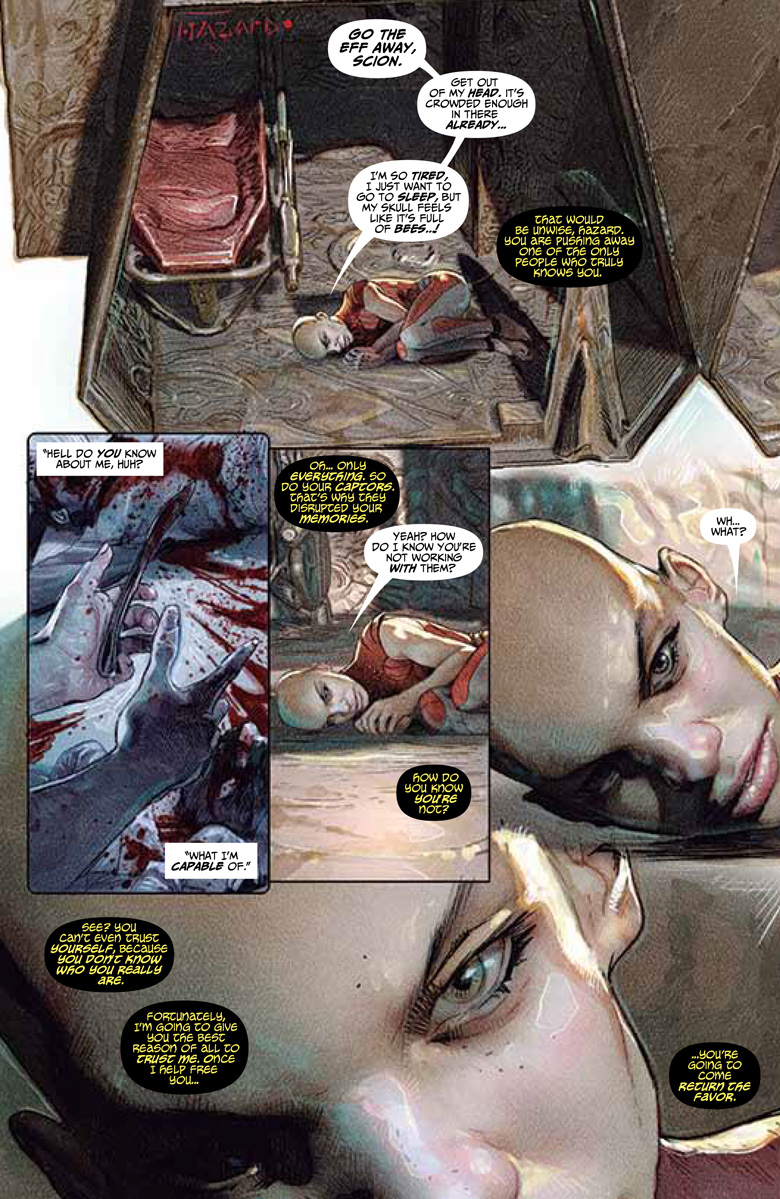 Due to the nature of the powers of our main characters, each one is represented by a colour. The ending of the fight where all the detail is washed away and we get the colour outlines of them fighting is spectacular to look at. This artwork makes you believe this is a sci-fi superhero story come to life.
Psi-Lords #1 Is An Okay Start
Psi-Lords #1 provides us with an interesting premise with some intriguing concepts for future issues. However, it suffers from a pacing issue that doesn't allow the reader or the characters to breathe. What this means is that we don't get attached to any of them quickly enough. It's a pretty okay start and I look forward to reading more in the future.