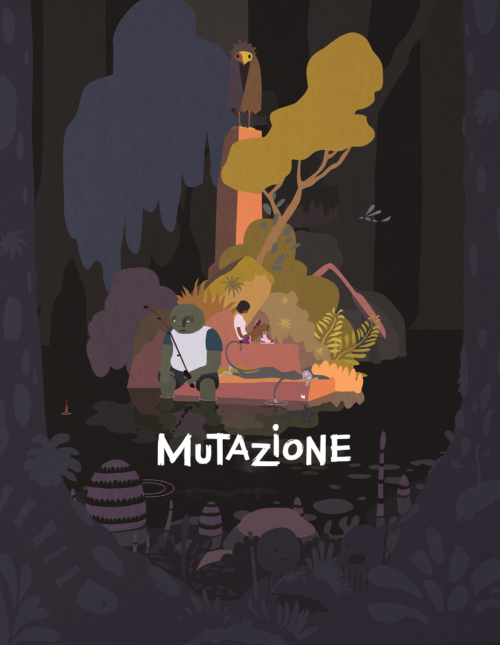 As LudoNarraCon (LNC) approaches, The Daily Fandom is going to cover all things narrative gaming on Steam. The Daily Fandom has received press passes to the first year's virtual convention by Fellow Traveller. With this comes exclusive demos from the line-up — first on the list we played was MUTAZIONE. Mind you, we are playing on an OSx system, so our gameplay is from OS. If we play on a Windows system, we will indicate that.
MUTAZIONE is currently on Steam with the release date of "2019." We don't know the release date nor do we know the price of how much it will be. However, with due time and after LNC, we are looking forward to updating this with a release date and hopefully the price of the game. We got a demo, not the entire release.
MUTAZIONE Is By Whom? That's What?
MUTAZIONE by Die Gute Fabrik, (in German it is translated to The Good Factory), is located in Denmark. The game will be released on PS4, Windows, and Mac in 2019. Die Gute Fabrik describes their game as:
"A mutant soap opera."
It's a game where small-town gossip meets the supernatural. If you love listening to the drama unfold in front of your eyes (but it isn't your drama) then this high-stakes adventure is for you. There's a cast of storytelling that resembles your favorite shows: Twin Peaks, Deep Space Nine, and Lost. During LudoNarraCon — the founder and narrative designer Douglas Wilson and Hannah Nicklin — will be streaming a two-hour commentary style playthrough alongside the demo release. You are the protagonist Kai throughout the game and you travel to strange and secretive communities to visit your grandfather, Nonno.
You explore villages and nurse your grandfather back to health as you make new friends, discover old betrayals, and unravel secrets that were never meant to meet the surface. Without spoiling the premise of the game and what secrets are unfolding, just know that this little town will become yours as you play the game.
A Few Highlights From The Game Include:
Illuminated world setting
An adorable cast of lovable characters
Narrative gameplay with dramatic twists and turns
You can play with musical gardens and customize your own landscape
Choose who you want to talk to
MUTAZIONE: "The Demo"
With all of that being said, The Daily Fandom got a chance to play the demo of MUTAZIONE. While this is not the full gameplay, we can give you an idea of how the full gameplay will be. When we began this game, we didn't expect it to be as hands-on as it is. We assumed it was going to be point-and-click or some other version of point-and-click. However, we were completely taken aback with how sleek the gameplay is. Being the opposite of point-and-click, you use your keypad instead of a mouse pad for this game.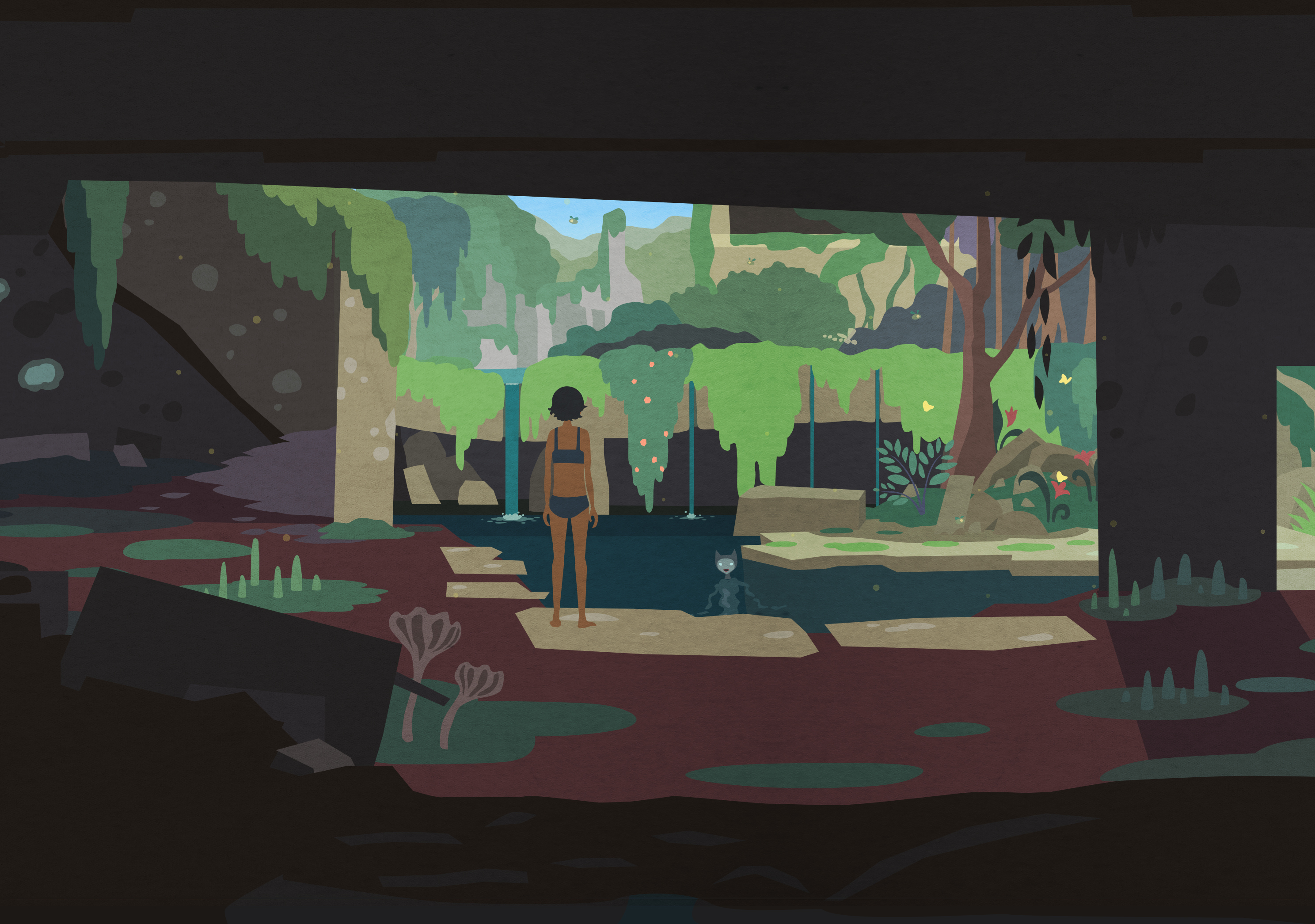 You also use "Q" and "E" respectively to scroll through the menu. At first, it is difficult to get adjusted to, I kept wanting to press the keypad. Yet, after a few trials and errors, it becomes extremely enjoyable to use the keypad instead. In turn, we also had a hard time finding the map the first time around. It took a few minutes to figure everything out, but after you do — this game is outstanding. If there's one thing to take away from MUTAZIONE it's the graphics. Which leads us into the first thing we want to talk about:
1. Gameplay Graphics
The very first thing we noticed was the graphics. The landscapes and visuals are absolutely breathtaking. Added to the fact that each speech bubble correlates perfectly with the top of the screen. What they do is float on the top of the screen above the person speaking, which is hard to explain in text (see pictures), but absolutely just gorgeous to look at while playing. I am a huge fan of narrative games that are aesthetic and lo-fi.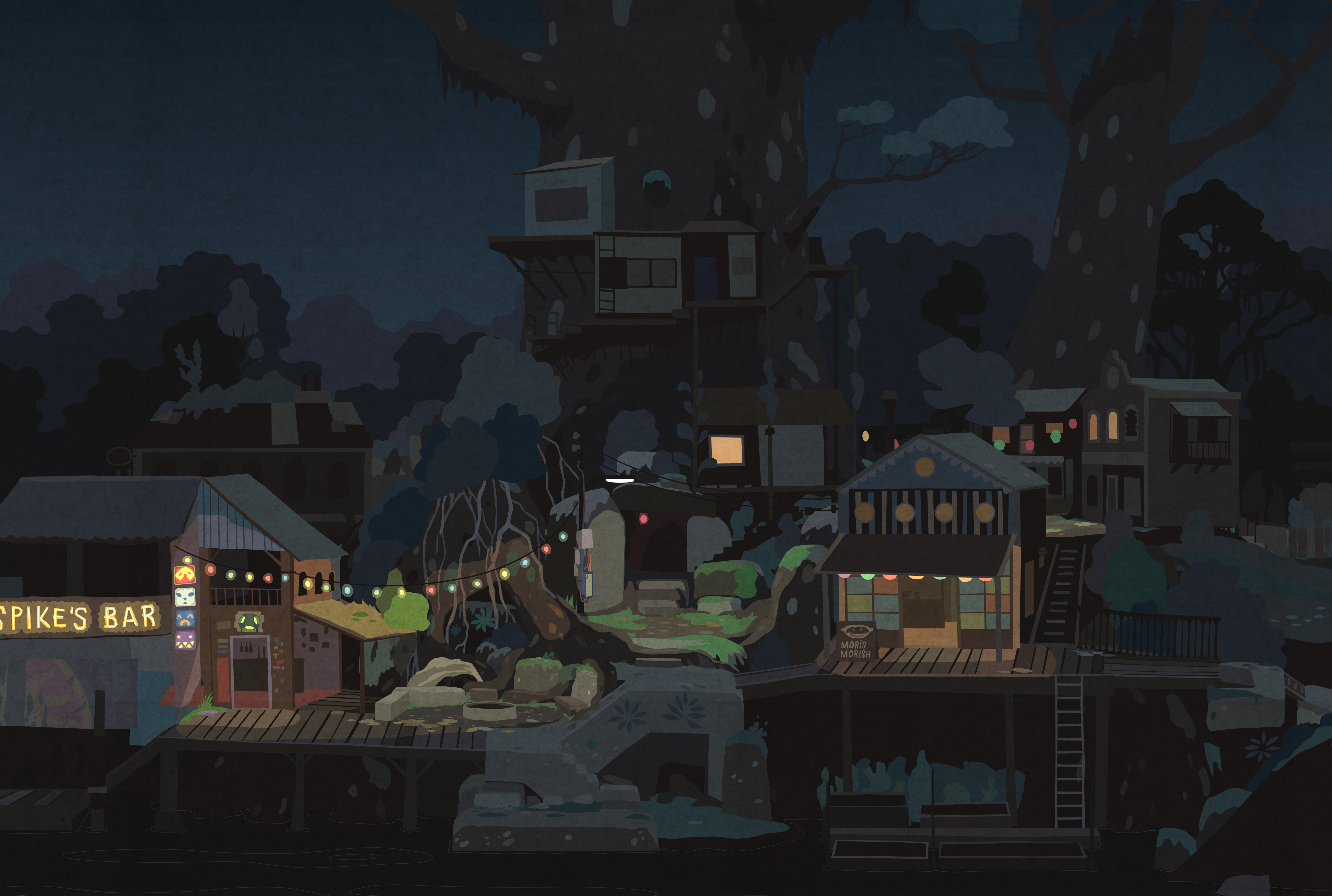 We all love our anxiety-driven FPS and combat games, but playing a game before bed such as MUTAZIONE is perfect. It's a chill, calm, and just an enjoyable game to play. What we do know is that the graphics and illustrations tell the story just as much as the narrative does. A wonderful extra they give you is a backpack, and basically, this backpack includes — seeds, a recipe plant book (as far as we know), a diary, a map, and wonderful other illustrated extras. In the full release, we are sure you will get to utilize more of these objects from the 'pack.
2. Narrative, Storytelling
The narrative is such a high aspect we have for the game. With narrative games, the focus is always on the conversations and building of those conversations. It is also an aspect of how the characters move and who they talk to, however, this game is outstanding with the narrative. Even at times of calm, when they are riding in the boat just talking and chatting, it's so effortless. MUTAZIONE is going to go into our top five list of games that are genuinely outstandingly done. With a game described as, "A mutant soap opera," one could be worried that the game will be just drama. All you hear is a version of The Young And The Restless. That isn't the case, while it is described as such, it is also much more than that.
3. Overall Concept For MUTAZIONE
The overall concept of this game is so fantastic that I would preorder it no problem right now. MUTAZIONE isn't up on Steam yet (but as I am updating this it is officially listed Steam now). We don't know what price the game is going for — but at this point, I would pay any price that comes my way. The game prides itself on narrative and graphics, which is what truly shines in this gameplay. It is a game that allows you to relax and hear the narrative of it.
We mentioned this before, but the music is soothing in the same light. That is what makes a game so relaxing to play. Narrative games remind me that gaming can be a relaxing alternative to anxiety. If you feel a moment of intensity, MUTAZIONE is the game the play. It will relax you and you get to relive this wonderful journey with Kai at the same time.
Does This Demo Showcase The Game Well?
It gave me very little of what I wanted (and needed) more of. After playing it, we couldn't wait to hear a release date about it. If it's up to us, we would want this game immediately after LNC. It is incredibly enjoyable and we suggest everyone add this one to their wishlist. This might be our top three from LNC alone.
MUTAZIONE BY DIE GUTE FABRIK (coming in 2019).
An innovative and brilliant game by DIE GUTE FABRIK. If you have been searching for a new narrative game to play, this is one you should add to your wish list. It's beautiful, the pace is perfect, and you won't want to stop playing. See a demo at LudoNarraCon on Steam.
PROS
MUSIC
GRAPHICS
ILLUSTRATIONS
SETTING
CHARACTERS
KAI (LOOKS LIKE ME) HUGE +
MOVEMENTS
KEYPAD USAGE
INVESTMENT
CONS
HARD TO FIND THE MAP AT FIRST
WENT COMPLETELY DIFFERENT WAYS (COULDN'T FIND THE HARBOR)
WOULD LOVE TO KNOW WHAT THE BACKPACK IS FOR (HOW TO USE IT IN A TUTORIAL?)