All of the best games are "TBA," "Coming Summer of 2019," or for Windows only (where's the MacBook love?) Throughout the past almost six months, we have had a ton of games added to our wishlist from RPG's to narrative games to first-person. Most of these games are going to be released at LudoNarraCon — but not all of them.
In light of that, here are eight games that you can add to your wishlist that look like they are going to be extremely refreshing. Most of these might be narrative games, but sometimes we just want you to relax and play a calm and chill game. Who wouldn't want that?
It's a convention that will be completely online presenting on Steam. This convention will showcase and celebrate innovative narrative games. Fellow Traveller will be presenting the convention with a few of their upcoming games. Within the digital format, LudoNarraCon will be presenting as much as a physical con as they can.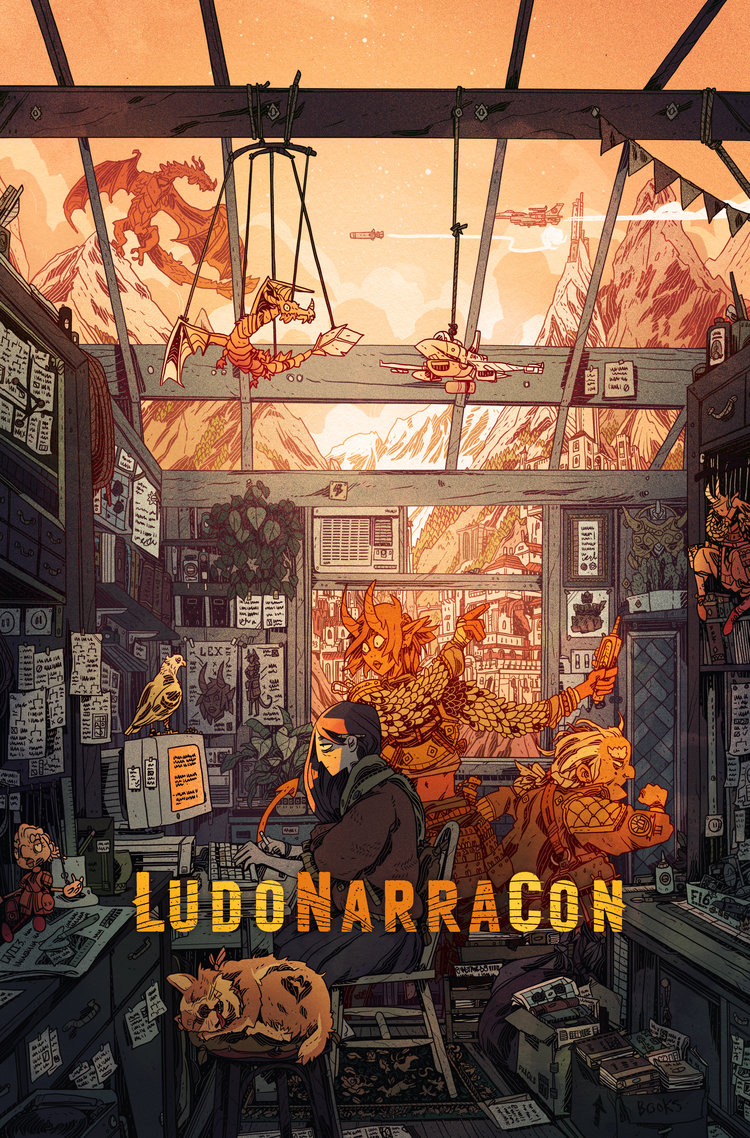 This will include game booths, event game sales, media involvement, and panels. All of the streams will go live at the launch of the con and they will be looped through the remaining events so no matter when you come in, you will be able to partake in LudoNarraCon. You can enjoy behind-the-scenes content and news about upcoming indie games. We will be attending the entire convention from May 10th to the 13th; come along with us as we play games and check out the convention!
1. Neo Cab [Chance Agency]
A game presenting at LudoNarraCon that has been on our radar since we heard about LudoNarraCon. Neo Cab is an emotional survival game about staying human in a world disrupted by automation. You are going to play as Lina, the last human driver on the neon-streets of Los Ojos. When your friend vanishes, you are left on your own. Choose your passengers and your words wisely because they make a difference. If you can balance your money, star-rating, and emotional health — you may just stay alive and find your friend.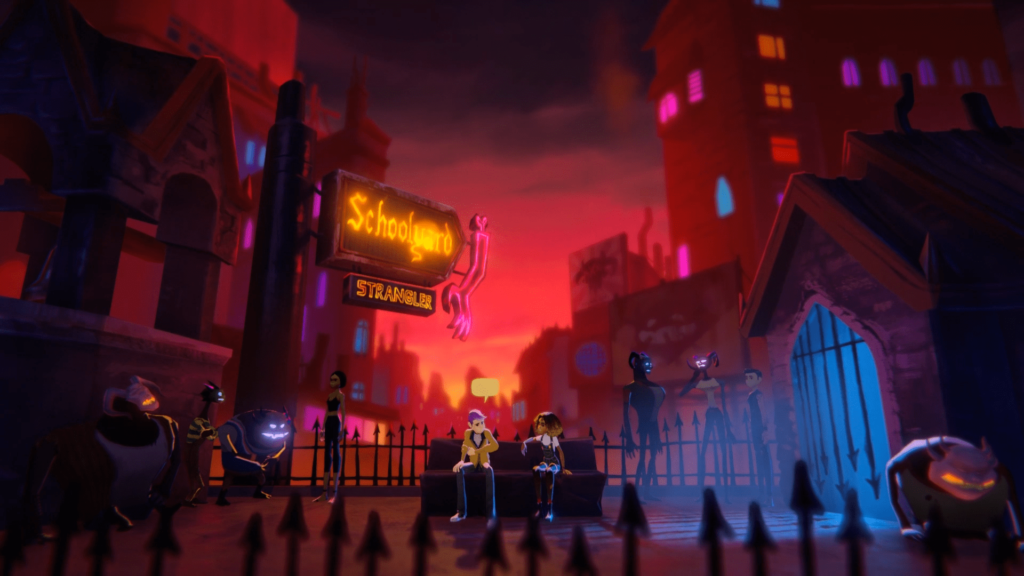 Original Soundtrack by Obfusc (Monument Valley, House of Cards)
2. Afterparty [Night School Studio]
One of the most intriguing games of the season is Afterparty from Night School Studio. In Afterparty, you play as Milo and Lola, two recently deceased BFFs who find themselves in the eternity of Hell. While they are there, they realize there's a loophole — if you can outdrink Satan, you'll get re-entry into Earth. Can they do it? What adventures await?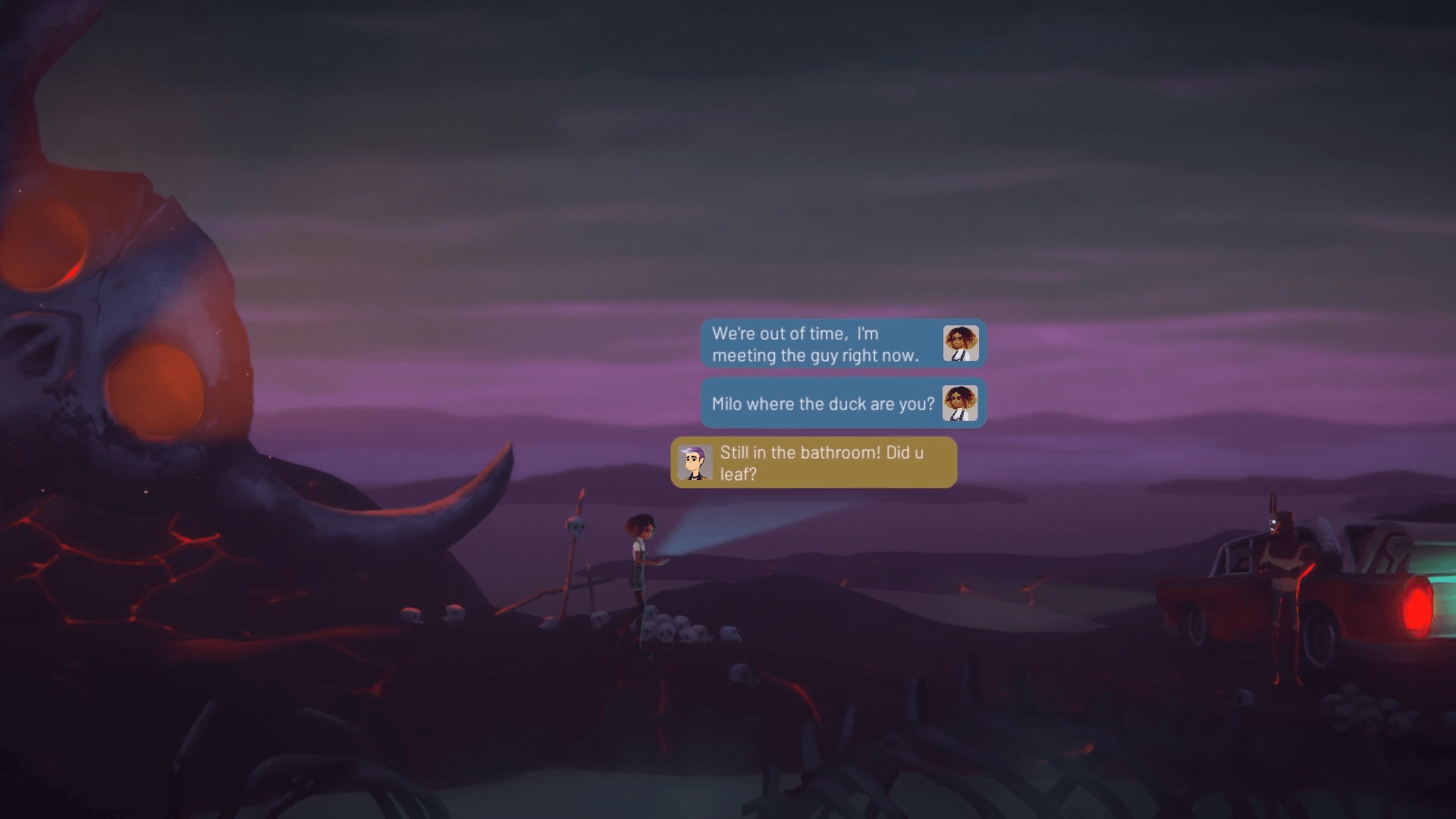 3. Night Call [Monkey Moon, Black Muffin, Raw Fury]
Murder-mystery-noir game set in Paris, you are a taxi driver working to earn enough to pay your bills. Along the way, you are aiding the investigation by doing what you do best: getting people to talk while you have their attention. Night Call is an investigative noir game with two goals in mind: solve the murder and make enough money to pay your bills.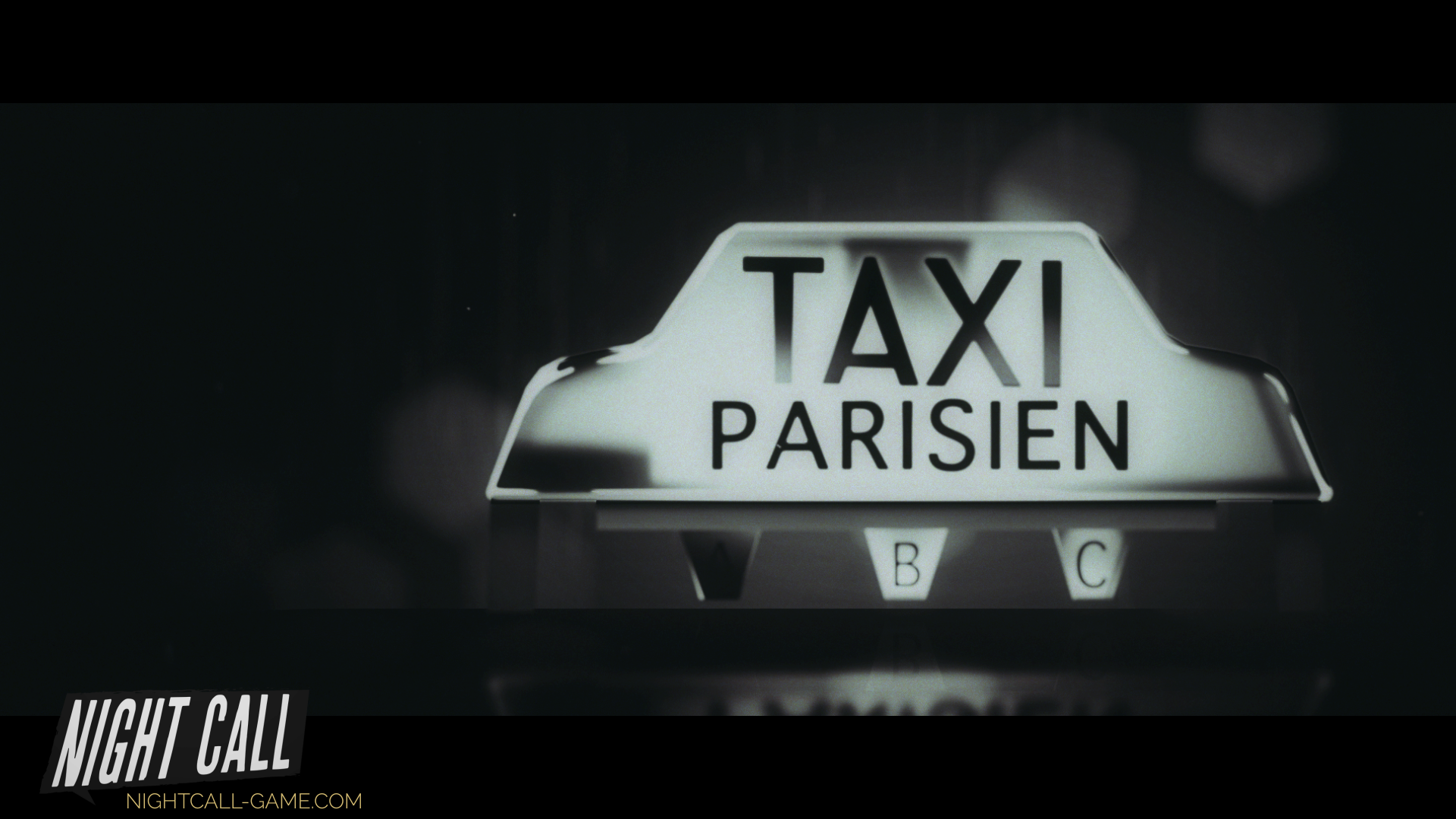 Sounds easy enough, right? You are a taxi driver and the last to see the victim alive, as the body count rises, the police are no closer than they were before. With that in mind, they hire you to do what you do best: talk and drive. You play as an investigator and cabbie driver. Each has priorities and conflicts as you play the game. Out in the summer of 2019.
4. Mosaic [Krillbite Studio, Raw Fury]
Premiering at LudoNarraCon is a mysterious narrative game where you follow the repetitive and lonely life of an average commuter. That is, until one day, strange things start happening…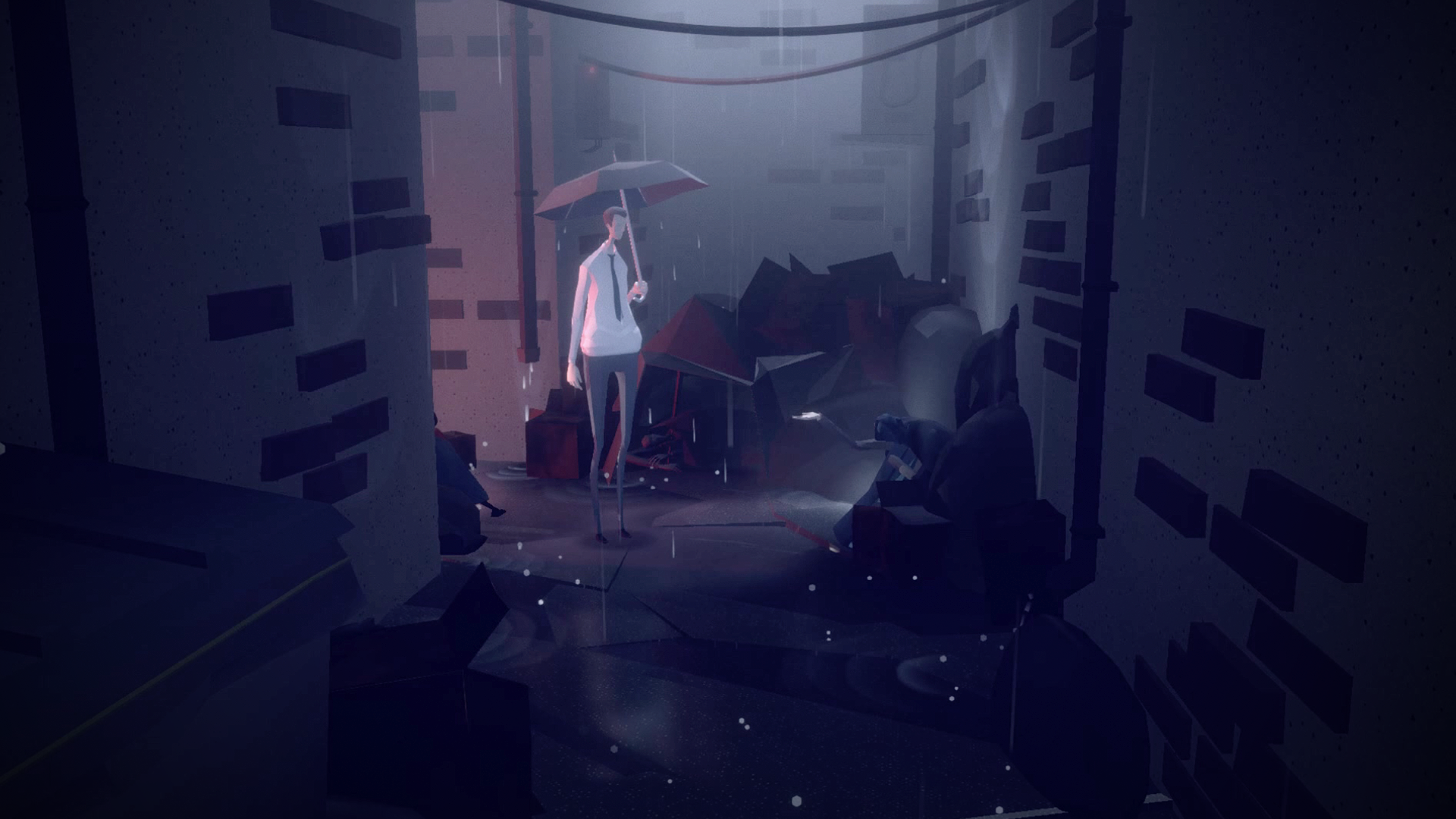 A single player and a first-person adventure to partake in. Explore a remote and ancient valley in the Egyptian desert as you uncover treasure and treachery in pursuit of a discovery that could bring you fame and more importantly… fortune. Or you could die buried beneath the sand. There's that option too.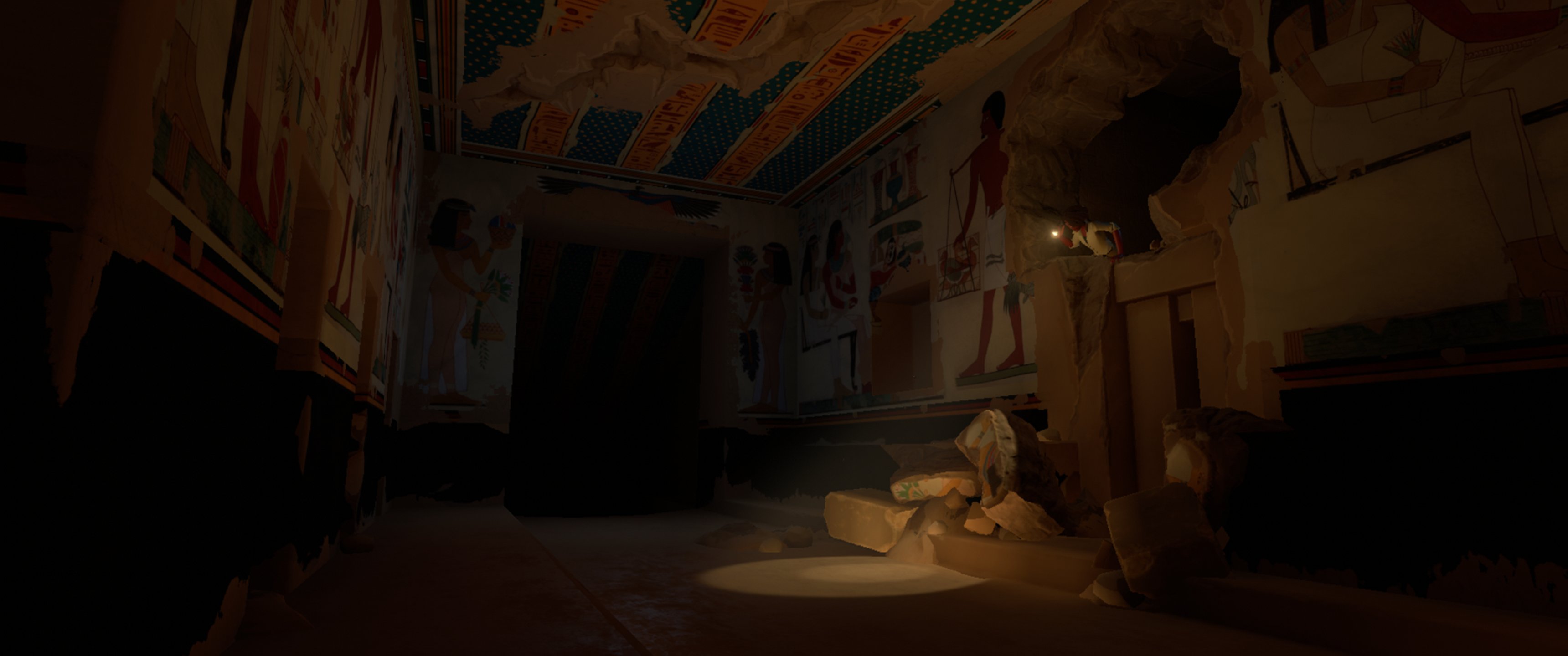 6. Draugen [Red Thread Games]
A single-player, first-person noir mystery set in 1920s Norway. As you search for your missing sister along with your gregarious and enigmatic young ward. Draugen is to be released in May of 2019. However, you are playing in 1923 to be exact as Edward Charles Harden who is an American traveler. Lissie is your ward, the gregarious and independent ward. Together, you two explore the scenic coastal community of Norway.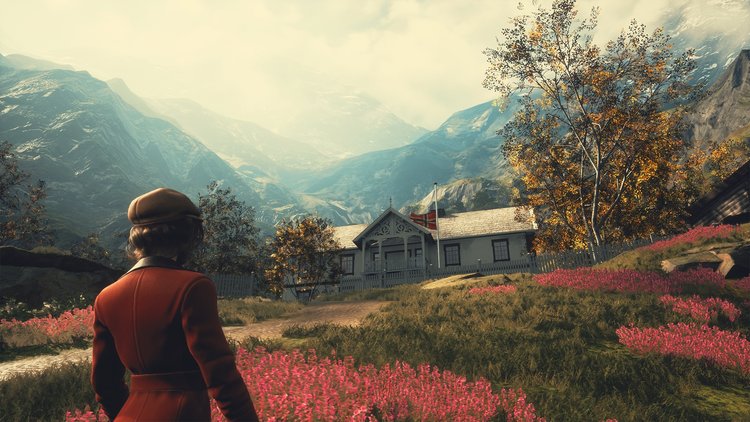 7. Genesis Noir [Feral Cat Den, Fellow Traveller]
Set before, during, and after The Big Bang; in order to save your love, you must stop the expansion of the universe. It is as simple as that.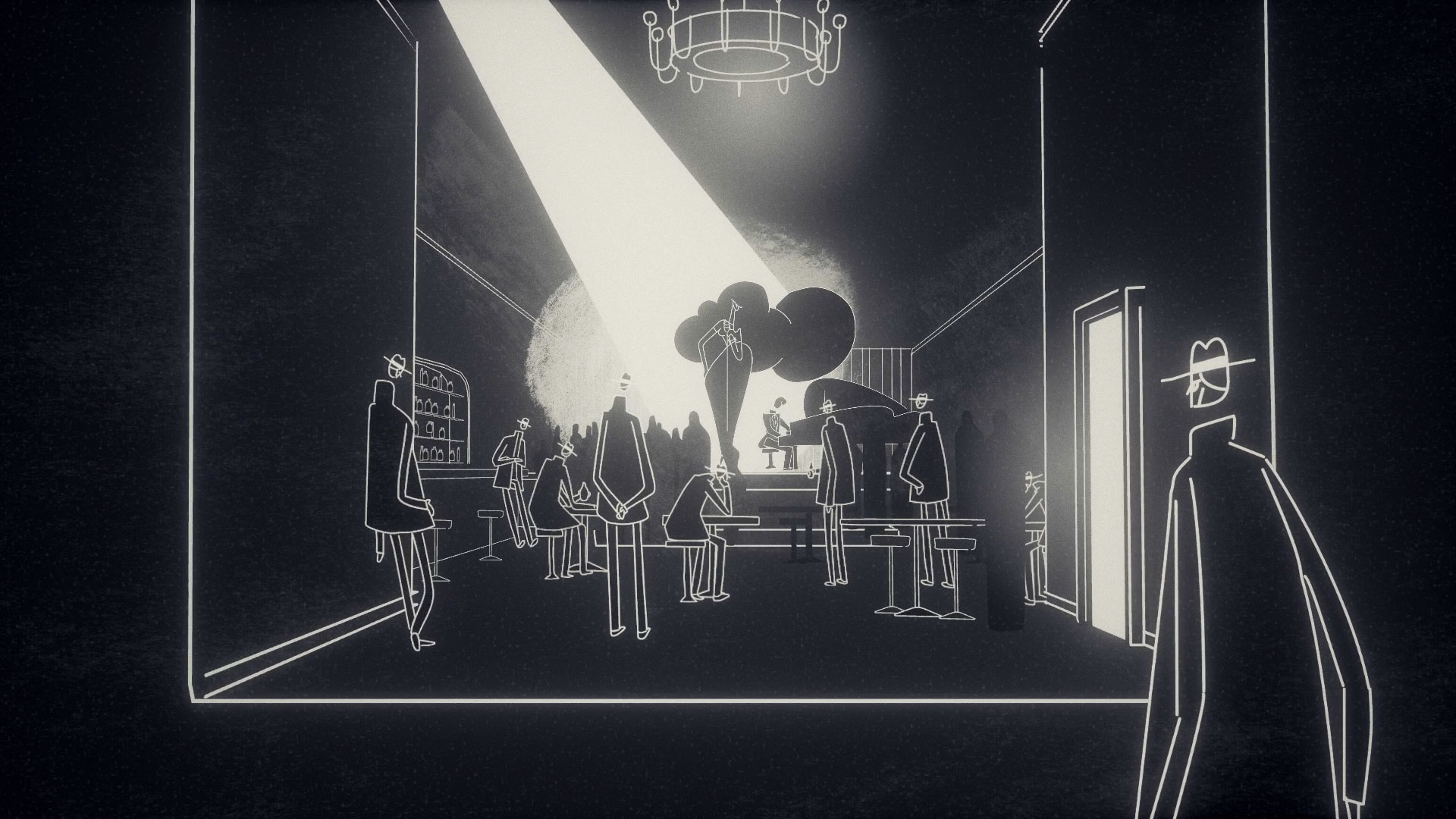 Lastly on our list is The Last Night. The soul of a cinematic performer with the heart of a sci-fi thriller, this game is set in a post-cyberpunk world with a deep, vibrant vision of the future.