The studying process in college requires strong concentration, attention, and knowledge. Therefore, students also need help in writing custom papers, and then they turn for support from professors, books, or internet sources. Be ready to help your fellows if you are more experienced in texts with an academic approach. If you are one of the undergraduates with strong knowledge of subjects but want to find out how to become a more successful student in college, read this article and enjoy new methods on how to approach your classes like fandom.
1. Avoid Missing Materials From Class Lectures
Once you miss a lecture, you miss information that might be useful for your next classes. Even if you have important reasons for being absent, find ways to get the needed information. Ask your friends to record the lecture and share it with you via a cloud link. With the help of special apps (Live Transcribe, Voice Notebook, Voice notes) that transcribe the teachers' voice to text, you can not only listen, but read, copy, and paste all the information into your notebook.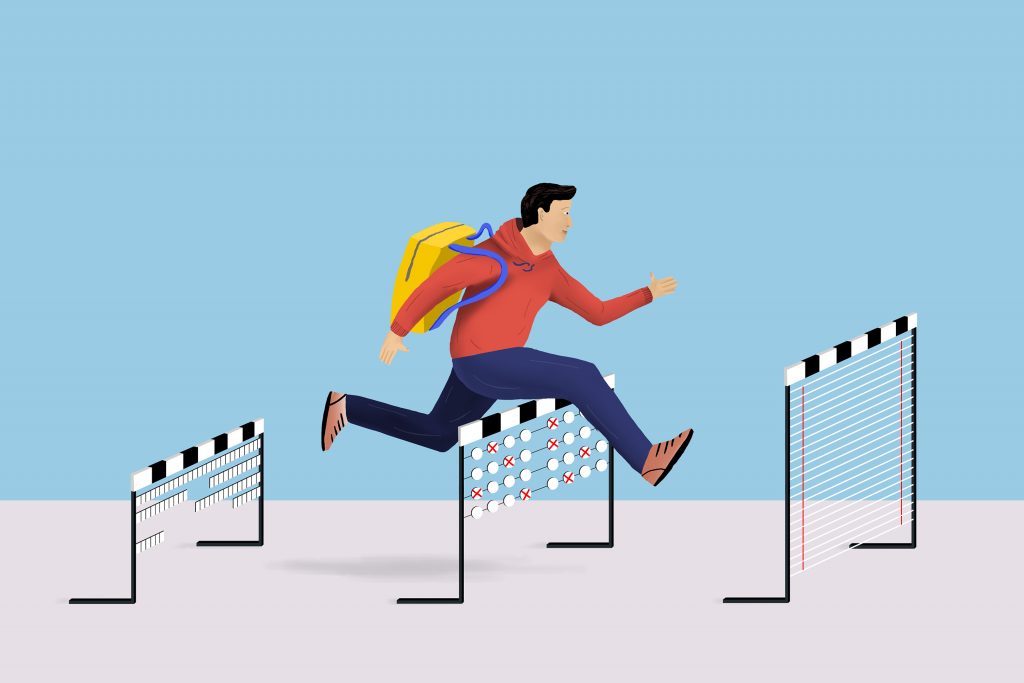 The other life hack on this point is to visit your lectures as much as possible.
2. Be Confident With Your Answers
When you decide to present a report on your college tasks, stay accurate on the information you present to the class. When you are preparing an answer for a question, based on the well-built structure of your response, a brief text fulfilled with definite meaning will bring you a better result in college. Even if you don't have good marks immediately, this experience will be beneficial in future preparation for presentations, reports, and tasks.
3. Find New Sources To Use In Your Classes
If you want to get new knowledge to improve skills in your disciplines, use traditional ways such as reading books, visiting other masterclasses, or looking for information on the Internet.
4. Learn To Manage Your Time
Time management is an essential tool every student should consider. Whether you have problems with planning how to combine academic life with private life, download such applications as MyStudyLife, Google Calendar, and Google Keep. It's impossible to go behind schedule down to the minute, but it's still helpful to set up a table. Students who aren't organized end up wasting time looking for items or notes, or doing last-minute work they forgot about. Here are some ways to become more concentrated on the studying process:
Set a daily reminder to know if there's any homework due the following day.
Set prompts to start preparing for tests and exams.
Clear your desk at the end of the day.
Write down a draft of your weekly schedule based on your current responsibilities, for example, school, religious activities, social and family events, and extracurricular activities.
Then reserve regular time each week for homework and studying.
5. Get Enough To Sleep Every Night Before Class
Students who perform well are active learners. Sleeping is a vital part of becoming an effective student. Sleep enhances memory and unleashes the learning process. Build a habit of going to bed at approximately the same time. Your priority is to get 8 hours of sleep every night. If you follow this, soon you'll see an improvement in your academic performance.
6. Create An Auspicious Studying Environment
Be an organized student, not just in college, but at home as well. Your environment may do a lot of the job for you if you create some harmony around you. Here are some tricks to do this:
Remove all distractions from the room.
Tidy your desk daily.
Get a comfortable chair.
Ensure that you have all the notebooks, stationery, and literature that you need.
Put up one or two motivational quotes in your study area.
Provide yourself with suitable lighting in the room.
Use earplugs to reduce noise if necessary.
7. Manage Your Stress
Students who don't manage their thoughts and emotions well are more likely to experience performance anxiety and get worse grades. To manage your stress levels:
Perform deep breathing exercises.
Keep a gratitude journal.
Listen to music.
Spend time with friends regularly.
Exercise.
Read a book.
Take a few minutes to think it over at the end of each day.
---
And finally, we want to remind you to reward yourself for every goal. Don't make it so hard, and your classes will be more fun than torture for you.