SKAM was never expected to become a hit series. However, seven remakes later, you cannot deny the international success of the show. It's understandable not to want to watch every single version. That's why it's such a challenge to keep the remakes fresh but true to the original. Here are the SKAM remakes ranked by the changes made to the original.
1. SKAM España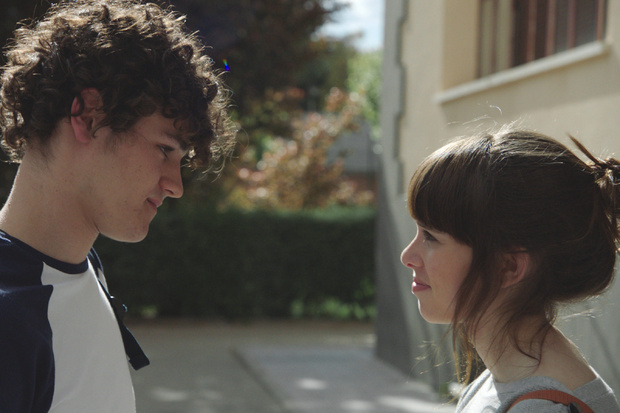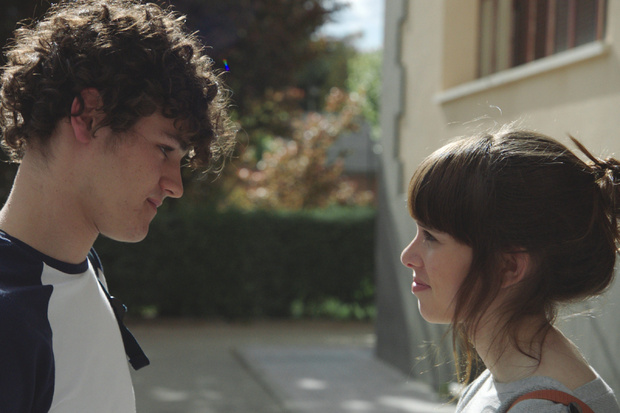 I remember watching the first episode on YouTube and not understanding it. This was the first version I ever saw. Since I watched it before I had seen the original SKAM, I had no idea what was happening. Now that I know the show by heart, I think that this is hands-down the best remake. In it, the overall plot of the show stays the same even as numerous other changes are made. España shows how to make a satisfying adaptation of a beloved show.
Best Change:
Joana and Cris are incredible and their story has been so affirming. The relationship between two girls when one has severe mental health problems and the other is deeply closeted is an amazing representation to show audiences. Jo and Cris' development as a couple has been strong as well. The two remind viewers that a good, healthy relationship is difficult but worth it. I'm embarrassingly soft for these two and can't wait to see them in future seasons.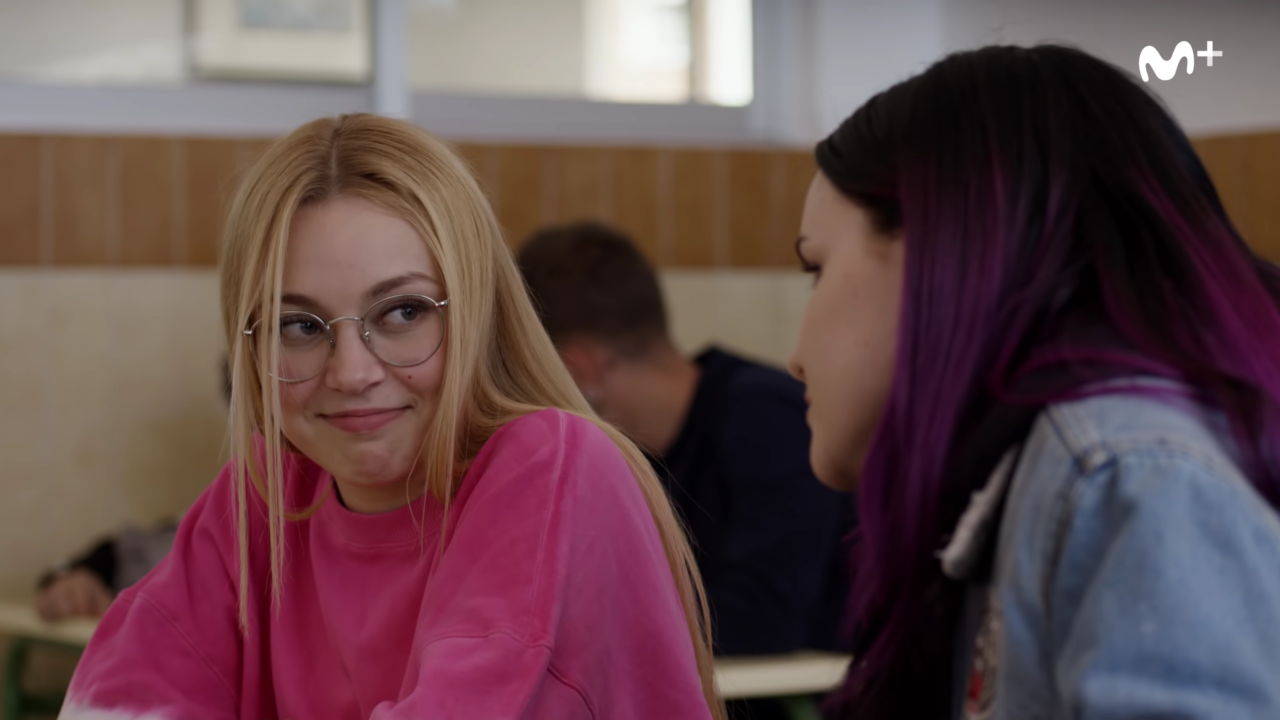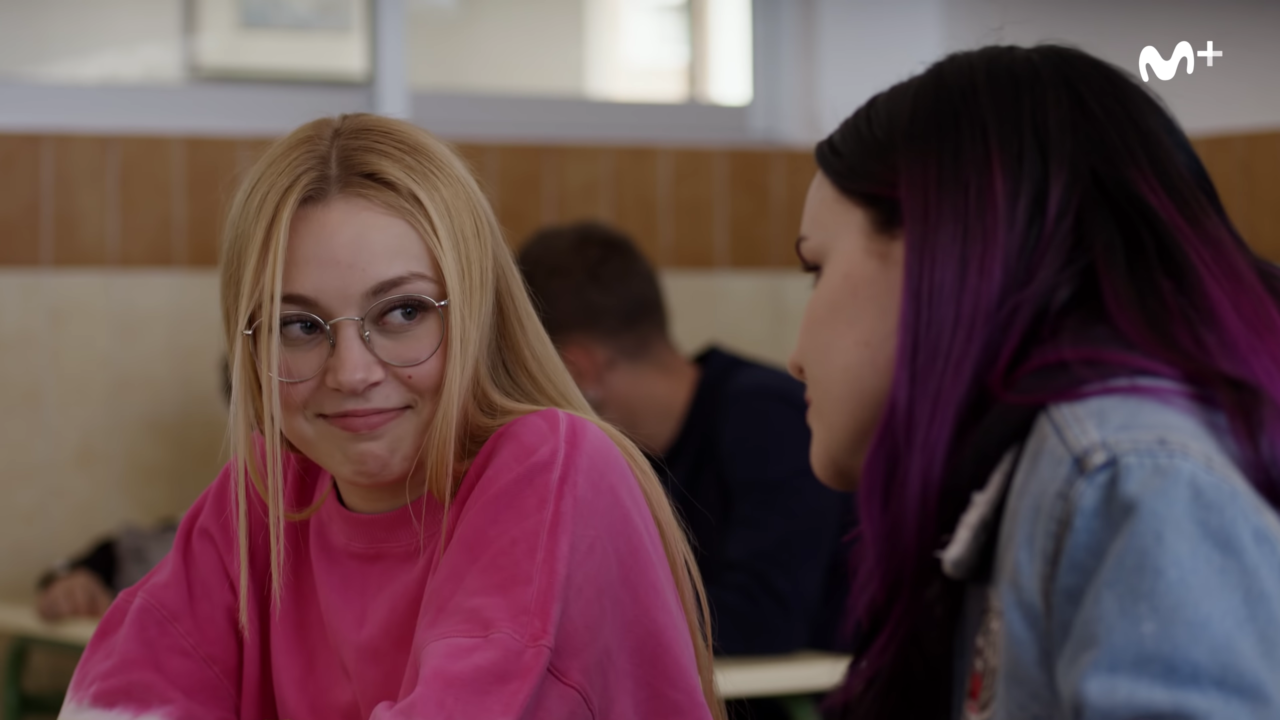 Runner-up: Lucas this season has been incredible. Changing the storyline to focus on Cris meant that Lucas had to change a lot as well. Lucas coming out and accepting himself has been a solid storyline. It's allowed him to become more comfortable and true to himself as well as helping Cris learn who she is. I'm excited to see what they do with him in the future.
Worst Change:
At first, this space was dedicated to all of the drama that happened this season. Sometimes it felt unnecessary. However, as everything began to end in the last week of the show, it all started to make sense. Changing any part of this season harms the satisfying end the writers are creating. There is no worst change. SKAM España is simply that good.
2. SKAM France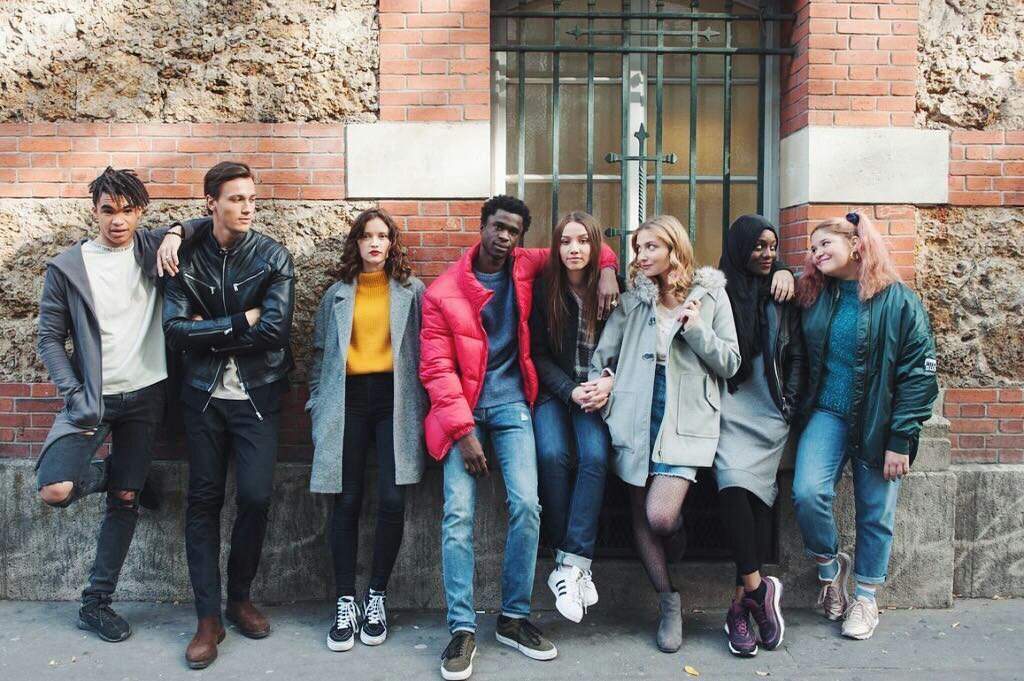 When I look at this one of the SKAM remakes, I don't know if I recognize it anymore. Seasons 1 and 2 are pretty much carbon copies of the original. Season 3 is so different that it's easy to ignore, but Season 4 makes it hard to enjoy. So many changes have been made at this point from the original that it deserves its place on the list.
Best Change:
Eliot and Lucas were more than the first signs of change on SKAM France. They were the first signs that one of the SKAM remakes could operate at the same level of success as the original. You can argue the same for Martino and Nico, but this couple might be the most popular across the universe. When this season was airing, it was often the top trend on Tumblr for days. When Eliot and Lucas show up in the show now, it always feels like a breath of fresh air. This couple has shown the legacy of Isak and Evan, as well as how a remake can take off.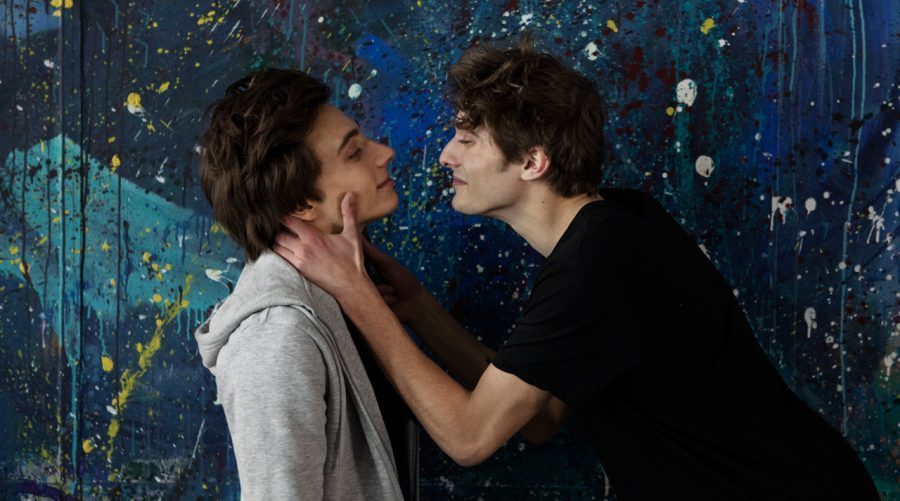 Runner-Up: By Season 4, Yann and Emma had completely moved on. They both seem to be in a good place, holding a healthy friendship and dating other people. Hopefully, the season finale will keep them friends, or have a good explanation beyond nostalgia for them getting back together.
Worst Change:
This girl squad has become the worst one I've ever seen. For all of the third season, the group was encouraging and kind to Lucas. They were a tight group. In early seasons, you could tell they would one day be close friends. However, in the fourth season, we have seen Imane alone, with her friends unsupportive and unkind. The group from earlier seasons is gone and has become a squad that is mean and unforgiving. With this rude, unsympathetic group, I just want Imane to cut the drama from her life and find new friends. And never see them on my screen again.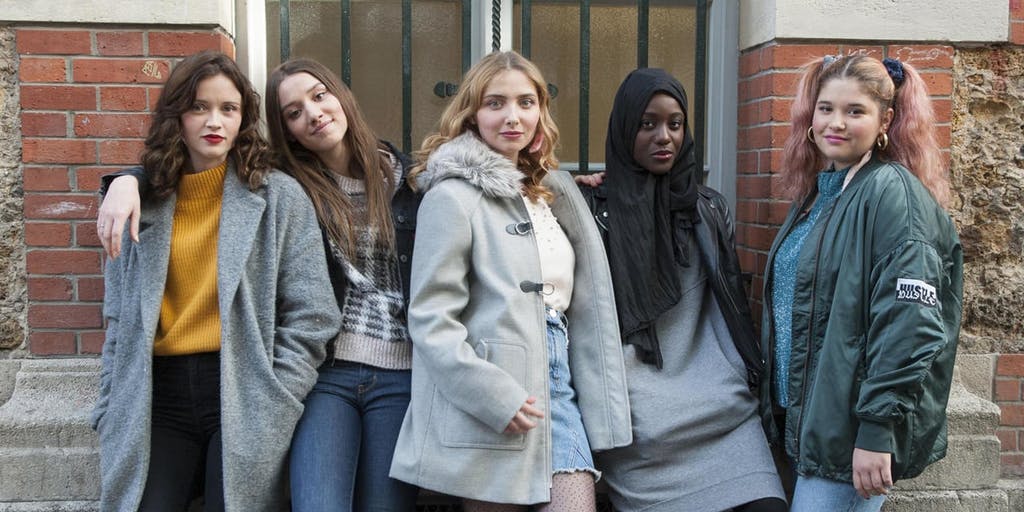 Runner-up: The Sofiane, Imane, Manon, and Charles drama is unnecessary. Charles is terrible and shouldn't have come back after the way he treated Manon. For her part, Manon is going through a lot, but should have known how much her actions would hurt Imane. If Sofiane is in love with Imane, he shouldn't be trying to use Manon to get over her. The least guilty, Imane, still shouldn't have brought Charles back, even when she was in such a bad place. This whole storyline is nonsense. So much time has been wasted on it when other issues could have been shown instead.
3. Druck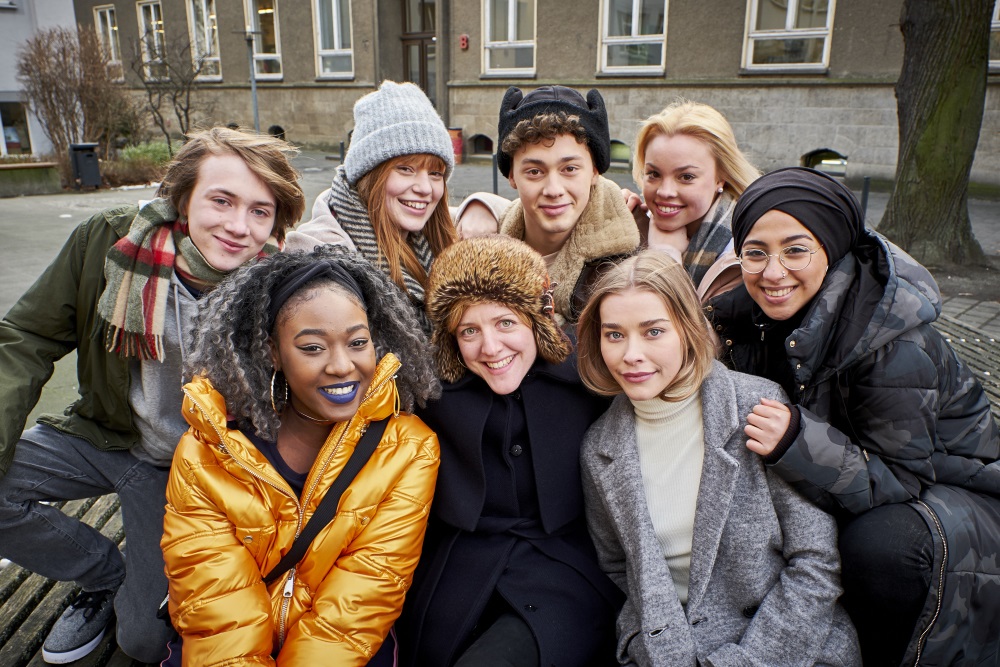 This will forever be my favorite remake. DRUCK doesn't have as many changes as SKAM France or España, but it has the heart of the original SKAM. Every character is special, while every plot change adds something more to the show. It's kind and good and realistic, and will forever be one of my favorite shows. Here's to Season 4.
Best Change:
I never expected that David would be the best thing to ever happen to the show. Their version of Evan changes everything. Lukas Alexander is a phenomenal actor whose performance makes David my favorite artistic runaway boy. David gave viewers some incredible representation and shows how not all your problems are solved when you enter a relationship. Even though this change was unexpected, I wouldn't want it any other way.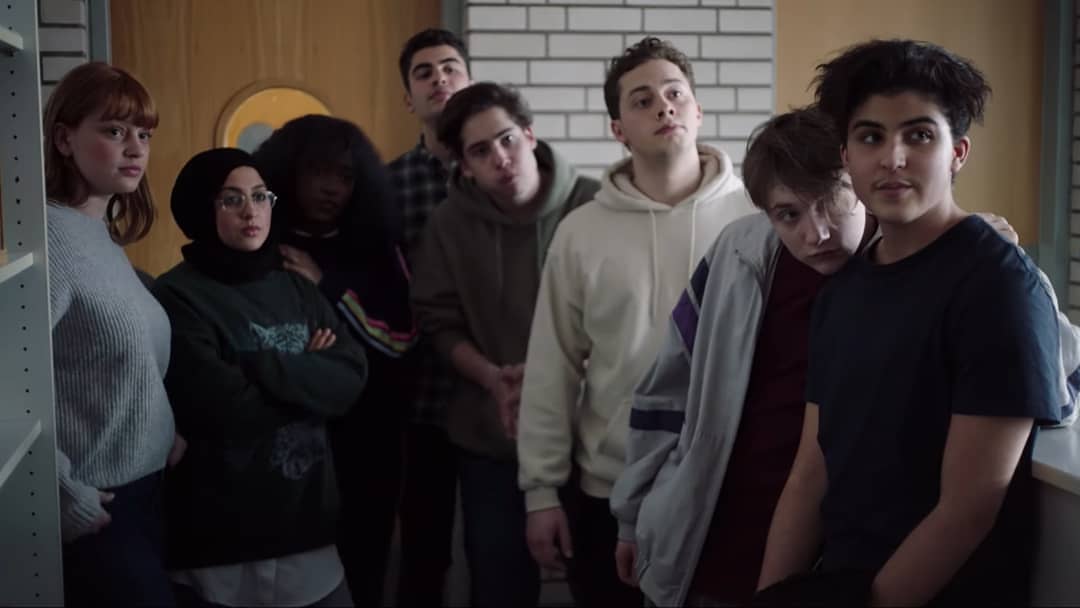 Runner-Up: Hanna and Jonas are one of my favorite couples across the SKAM universe. Unlike some of the other Eva and Jonas pairs, these two are great together. Viewers can tell they're still in love with each other when they break up in Season 1. By Season 3, their story is ridiculously adorable. I'm excited to see what the writers do with their characters in Season 4.
Worst Change:
Even with all the incredible changes made to the Evak storyline, David sleeps with his binder on in one episode. This seems small, but binding for too long HURTS. If David had been binding for a while, he would have known not to do this. Any viewers watching who do not know much about binders might watch it and think they can do the same. I wish that Druck had changed this scene so David is still covered, yet not wearing a binder.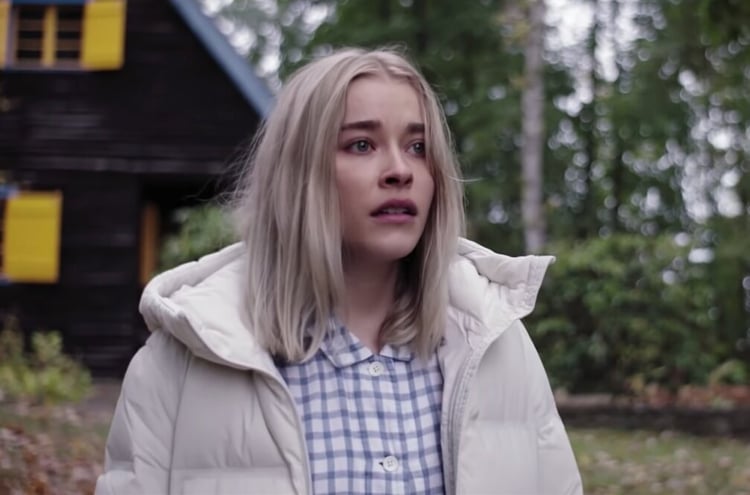 Runner-up: Mia's bisexuality could have been a storyline that added a new dimension to DRUCK. Most characters in the SKAM universe are coded straight, except for the Isak characters. By the time Mia's season was over, it felt more like it had been added to shock value. She didn't address her bisexuality directly until the last half of the season. Even then, it felt more like a storyline the writers tried to foist on her, not her sexuality. It would have been nice to get some needed clarification early in the season. Even a scene where she lowkey discussed her sexuality! The writers definitely let us down with this one.
4. SKAM Netherlands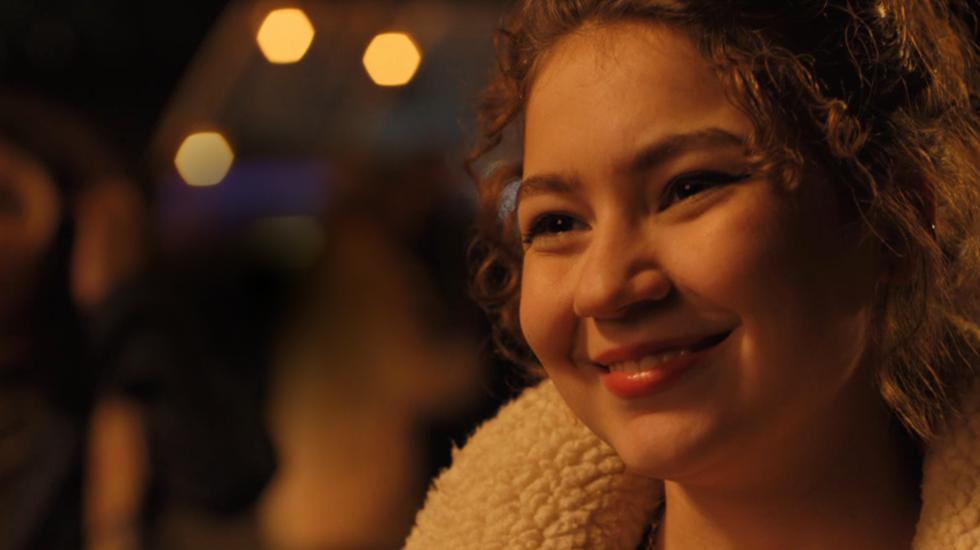 This is the remake that inspired me to get my nose pierced. Okay, it means more than that, but seriously the piercing is a game changer. This version is the kindest of all, with many soft moments in the show. It keeps the overall plot of the original, but individual changes to the characters keep this remake feeling fresh.
Best Change:
You can tell a good girl squad from a bad girl squad, and SKAM NL clearly has the best squad. Each of these girls truly loves and cares for each other. From Liv and Isa to the wild care that Janna has for all the girls, this is the best group. Even with the departure of Imaan from the show, they're still so close that it's not the end of the world. I would love to be friends with this group of girls in real life. Its positivity and love would bring a lot of joy to my life.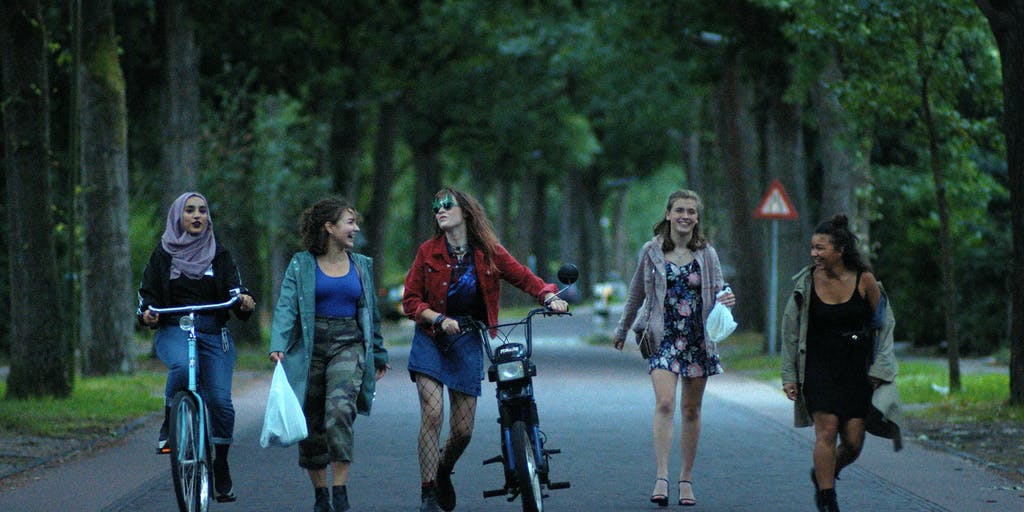 Runner-up: The Linn character in each remake never really interests me. Don't get me wrong, I think she's cool. I just never need to learn more about her when so much else is going on. Esra has changed that. At this point she's a combination of Linn and Sana, and I love it. She's cool, she's funny, she's kind and loyal. I'm easily an Esra fan-Izz. I hope in the future we get a Sana season for her, though I also want Imaan to come back.
Worst Change:
MORRIS. William's brother has never been a good guy. Creepy from the first moment he's shown on screen in the original, you can tell there's something wrong. However, SKAM NL has made him a whole new level of disturbance. From his insistence that a minor should drink to the creepy video he takes of Liv, everything is more intense. Even though I hate him with the passion of a hundred burning suns, I love how the show is tackling this issue that is so relevant today. I also know they have to show scenes and people like this to do it. I hope he goes to jail soon.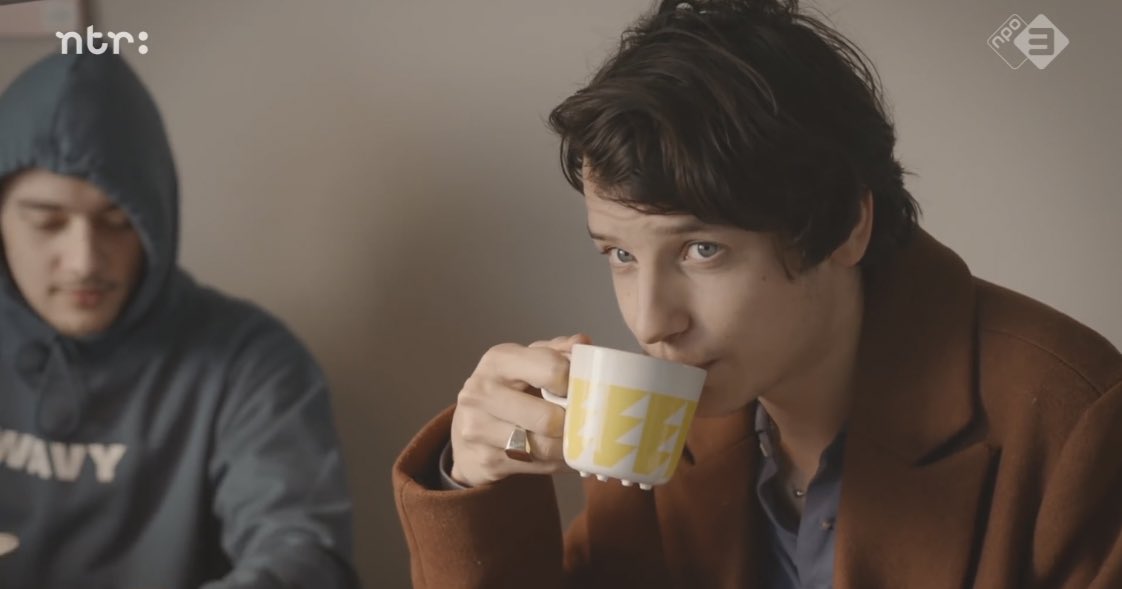 Runner-up: I know that Noah is the darling of the show. He's so nice and in love and precious and our wack painter kid. In the first season, I liked him a lot too. He seemed kind, and less terrible than the original William was. However, when he appeared in the second season, my opinion changed. I have many questions about Noah's behavior. He just had Liv's address? How? He made her apologize to him when she was sexually assaulted? Explicit consent is necessary and it is never the victim's fault if they are sexually assaulted. With all of this, Noah has become my least favorite William. He's entitled and selfish, and even with all the redemption they try to give him, it still isn't enough. He better make Liv happy, or else I will murder him myself.
5. SKAM Austin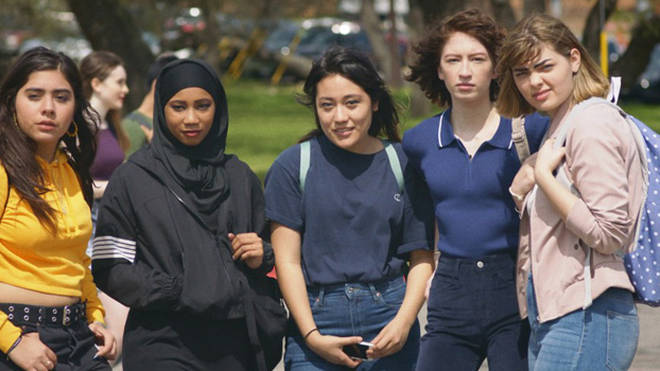 SKAM Austin is a remake that drastically varies depending on the day. Some aspects, such as making Shay a woman of color, make me proud to be a fan. Others, like much of the writing in the show, make me cringe. If more seasons are made, it could become one of the best remakes. Here's to the writers learning how teenagers text.
Best Change:
In the first season of the show, I found Marlon and Tyler highly annoying. However, what the show is doing with Clout from Grandma's Closet, their band, is the most innovative of any remake. By using Soundcloud and Facebook to show their music and videos, it feels like what a real band would do. I can realistically see kids in high school doing this. The music itself is definitely something I would have listened to in high school. It's also made me care more about Marlon and Tyler, as they are two-thirds of the band. The actors writing their character's verses themselves are the cherry on top of this perfection.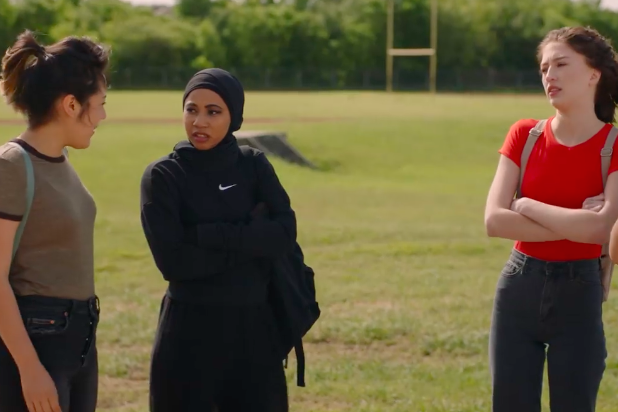 Runner-up: All the characters feel like real people, not clones from the original. Even when Kelsey was cringy in the first season, by the second, her anxiety about the future felt deeply familiar. Both Jo and Zoya are hilarious and deeply loyal friends I would love to have in my life. The Clout gang and their music are always gold and I love Shay so much. Megan is one of my favorite characters across the remakes. Ultimately, the characters are what have kept me invested in this show.
Worst Change:
Marlon is the worst Jonas across the SKAM universe. Period. In Season 1, it felt like the only thing he did was demean Megan and care about himself. Until Simon does a good job playing a self-absorbed junior, which makes sense since he is 17 himself. For me, I just want him to disappear from the screen every time he appears. Hopefully, Marlon focuses on his music in the future, as that's the one thing I really like about him.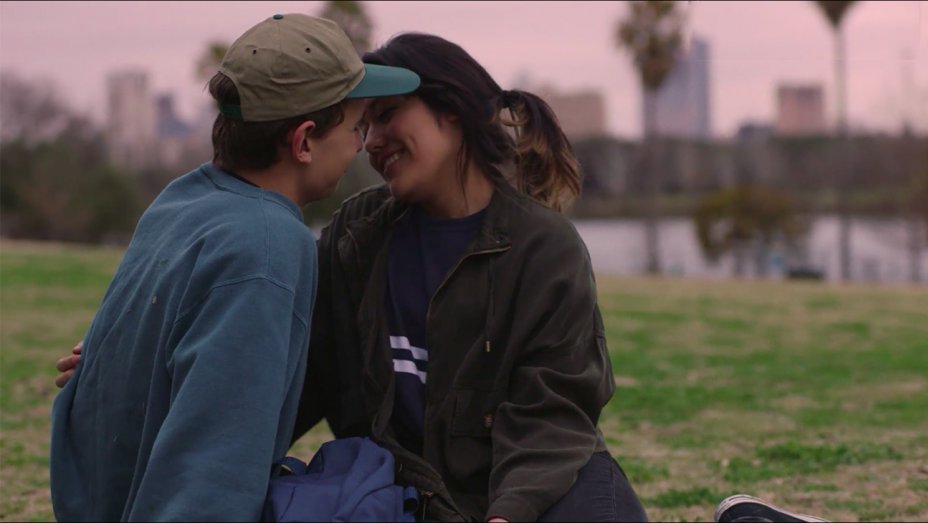 Runner-up: Megan and Marlon are my least favorite Jonas and Eva. In Season 1, I was happy when they finally broke up. After Marlon jumped on Megan's car to keep her from leaving (as crazy as it sounds), I was done. In Season 2, Megan pines about their relationship when she was the one who broke up with him. After she calls Marlon a virus, she changes her mind and even makes out with him in the season finale. I hope in future seasons the show develops separate storylines for the two that are not about their relationship.
6. SKAM Italia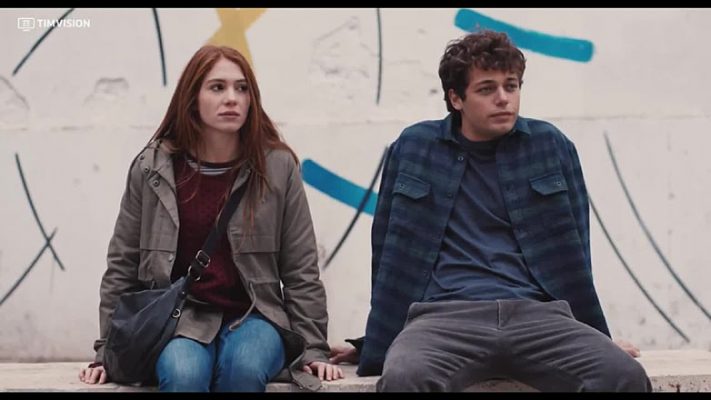 This is one of the SKAM remakes that many have said feels most different from the original while still following the original. However, I beg to differ. I think that they were the first remake to make the characters their own, not to change the plot. Other remakes have to come before they are on this list, but it's still valid.
Best Change:
Rich King Incanti is hands-down the best William. Forever. Period. This is a man who is loyal to a fault. A man who loves his friends and Ele so, so much. He fixes his mistakes and always tries to make things right. Edoardo is a good guy and a good man, and that's the tea. One of the best, most wholesome changes in any series hands-down.
Runner-up: I enjoy most of the boy squads across the universe. Most are trying their best to become better people and love their friends unconditionally. However, the Contrabbandieri have stolen my heart, cleaned my pores, and made my crops grow. I love all of them so much, from my respect for Giovanni to Luca and his nervous babbling. Each of them is so special. Whenever they appear on screen, I know the clip is about to get better. Here's to more of my favorite boys.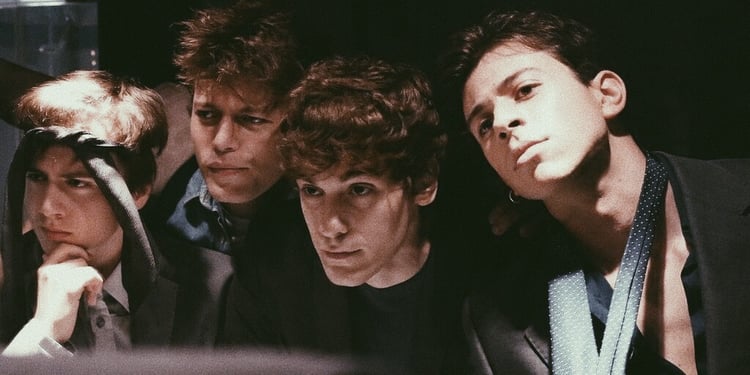 Special Third Place: Elia and Filippo (Elippo) is my favorite little crack ship. Who would have thought we would have gone from 3 fics on AO3 to being mentioned in the actual series?? Here's to the future and the hope that the series won't blow any holes in our ship.
Worst Change:
The bottle storyline was a healthy change for all but Elenora. When our Rich King was simply trying to protect others, she still got angry and broke up with him. Violence is usually never the answer, but in some cases it is. The points he made in his defense were good, enhancing his character. It showed how much Ele needs to change and how much of a hypocrite she can be. This particular fight shouldn't have been what made them grow apart.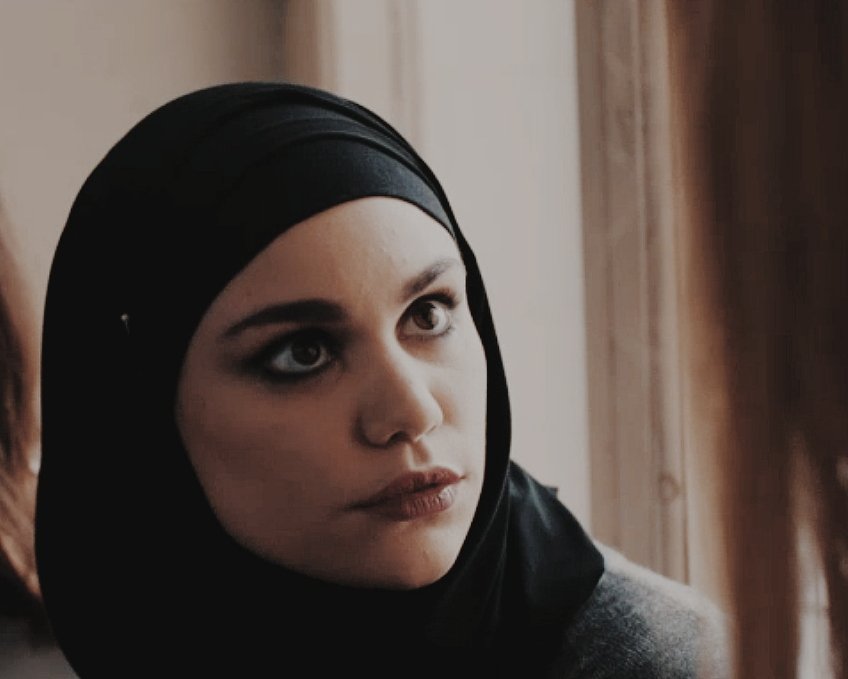 Runner-up: This version's Sana might be the most disliked across all of the remakes. When the actress was first shown in the show, an uproar started that hasn't quite died down even now. Instead of a Muslim character played by a Muslim woman, she is a Muslim character played by a non-Muslim woman. Even though the acting is fine, the power of Sana originally came from her being played by a Muslim actress. Italia should have given this representation to someone who was part of the community, making it truly diverse.
7. wtFOCK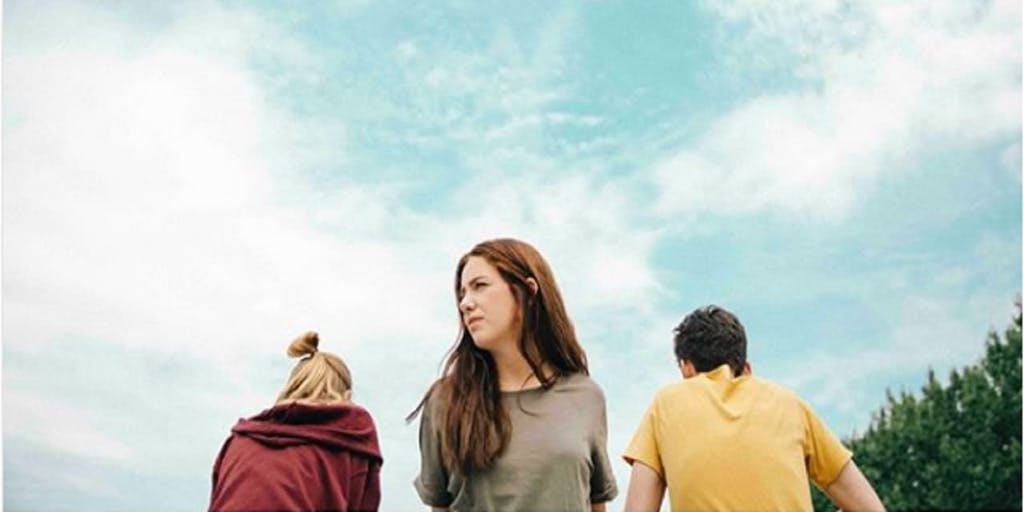 I consider this the baby of the SKAM remakes. It's the one that I consider the closest to the original show. In Season 2, more changes have come but it's still very much following the original show. It's also a very solid remake that doesn't get much attention from the majority of the fanbase. Belgium has some good stuff going on. Y'all gotta pay more attention.
Best Change:
The changing of key events has helped to make this season better than the one before. Milan talking to Zoë about her relationship with Senne? Amber having a calm reaction to them being together? Senne being a normal person with a crush? All moments of cinematic excellence. I have to give it a large chef's kiss. These small changes make the show better and help it stand out from the pack. Here's hoping they do more with it.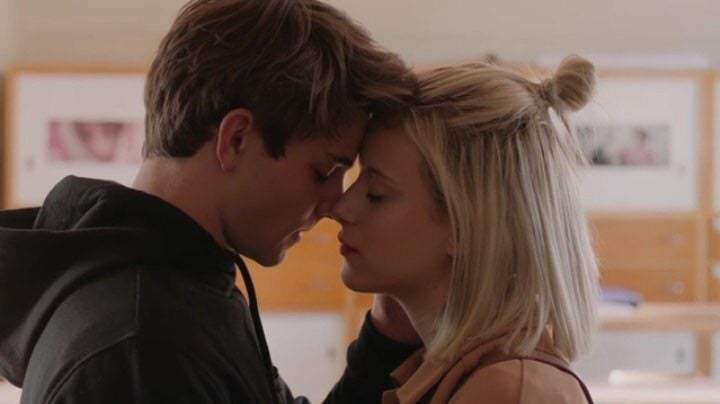 Runner-up: Zoë and Senne are very, very cute. Most of the William characters I have been disappointed by, but Senne has not hurt me yet. He seems to be a peak dumb boy who loves Zoë a lot. You can tell the chemistry between them is off the charts and that they care deeply for each other. They might be one of the only William and Noora's left with rights by the end of their season.
Worst Change:
Robbe has so far been shown to be more comfortable with his sexuality than the average Isak. However, most of the other characters are determined to force him into defining his sexuality, making for some terrible moments. When Janna and Zoë find out he is gay they tell numerous people, who then start investigating. Let people come out on their own time, if they ever do. Prying this way is wrong. All of the characters should stop immediately.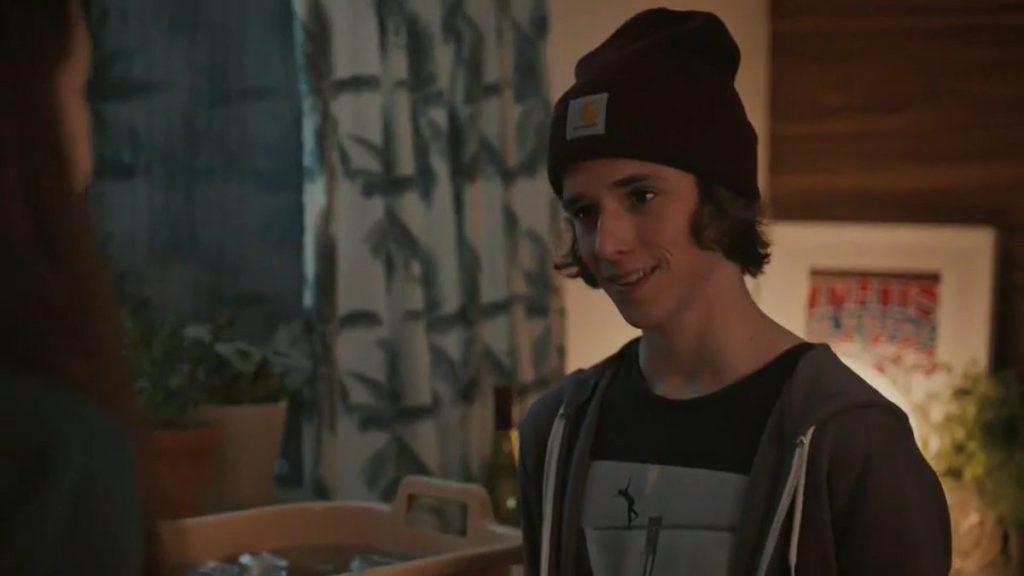 Runner-up: Amber is another character that I think WTFOCK does dirty. Other remakes have made their Vilde's sympathetic, kind people. Viri, Kelsey, and Engel are all characters I would give my life for. I like Amber, but not as much has been done with her character. I want to see more character development before I say that she is a god-tier Vilde like the other three.
SKAM Remakes Ranked Conclusion
Even though the SKAM remakes all make changes, they vary based on the particular remake. From Megan and Marlon to the SKAM NL girl squad, find and enjoy which one is best for you.
---
We have a special event on Patreon right now. Yes, right now. If you become a Patron, you can get a specialized shout-out in our upcoming podcast. Pretty cool, right? We think so, check out our tiers by clicking below!