As the days blend together during this very odd time of social isolation and real-world distancing, we are all looking for a break from repetition, and honestly, from the growing anxiety. Typical means of escape often include a screen, whether it's a TV, phone, or computer. But, let's face it, the screen can get quite exhausting if not mind-numbing after a while. Not to worry though, it's books to the rescue! A good book lends itself to worlds that are just as immersive and interesting, and if you are up for the journey, here are seven books that will provide an excellent get-away.
Escape Into Fantasy:
Fantasy narratives are a quick and easy way to quite literally escape into another world, yet they often require a lot of time. Therefore, choosing a book or, more likely, a series can feel daunting. The following three books, though all very different in terms of style, would make an excellent partner whether you're a seasoned fantasy reader or a first-timer.
1. Gideon The Ninth By Tamsyn Muir
I will be shocked if this doesn't eventually get adapted and become a YA cult classic. The coming of age narrative comes with a grimy kick that only a book with the blurb "lesbian necromancers explore a haunted gothic palace in space" can offer. Gideon is a young woman brought up by a necromantic society known as the Ninth House after her mother's mysterious death. The Ninth's purpose is to guard "The Locked Tomb." However, Gideon wants more from life, attempting to flee the Ninth throughout her youth. Harrowhark, the Reverend Daughter, is the only Ninth resident Gideon's age, and she's also her biggest rival. Harrow often lords her power over Gideon, who's merely a servant of sorts due to her orphanage.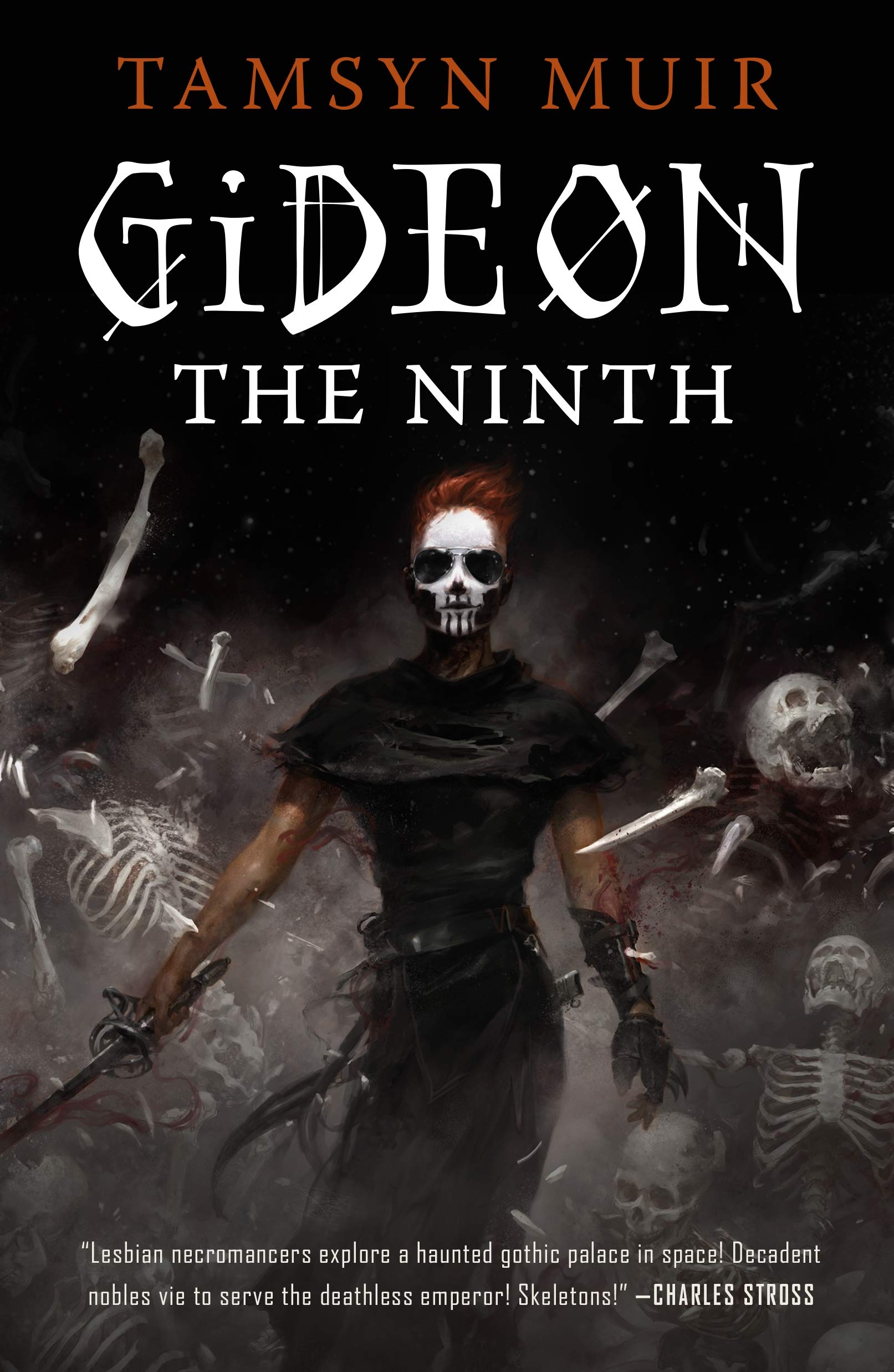 Harrow receives news that the Emperor requires the heirs of each house to begin training to ascend to his court. To go, she'll need a cavalier. Naturally, she chooses Gideon, who begrudgingly agrees. The two head to Canaan House, where they meet the other heirs and compete in trials that grow deadlier by the day. Harrow and Gideon discover that there's a much darker force behind the power that fuels their society, and they must rely on each other to make it out alive.
A Perfect Time To Hop In
The book takes some patience because: It. Is. Dripping. In. Angst. As the author character builds. Although once initiated into necromantic slang and teenage dramatics, the story becomes quite spellbinding. The fight scenes alone are brilliantly choreographed and will have your heart pumping while simultaneously grossing you out a little. Gideon The Ninth is the first in The Locked Tomb trilogy, with the second book debuting in June. Don't sleep on this one, it shows all the signs of having excellent bones for a franchise.
2. The Outlander Series By Diana Gabaldon
If there was ever a time to jump into the Outlander series, it would be now. The still-growing book series, along with its ongoing Starz television adaptation, has received much deserved praise. While the always steamy, sometimes soapy romance between James Fraser and Claire Beauchamp is engrossing on its own, it's Gabaldon's rich tapestry of worldbuilding that will have you obsessed.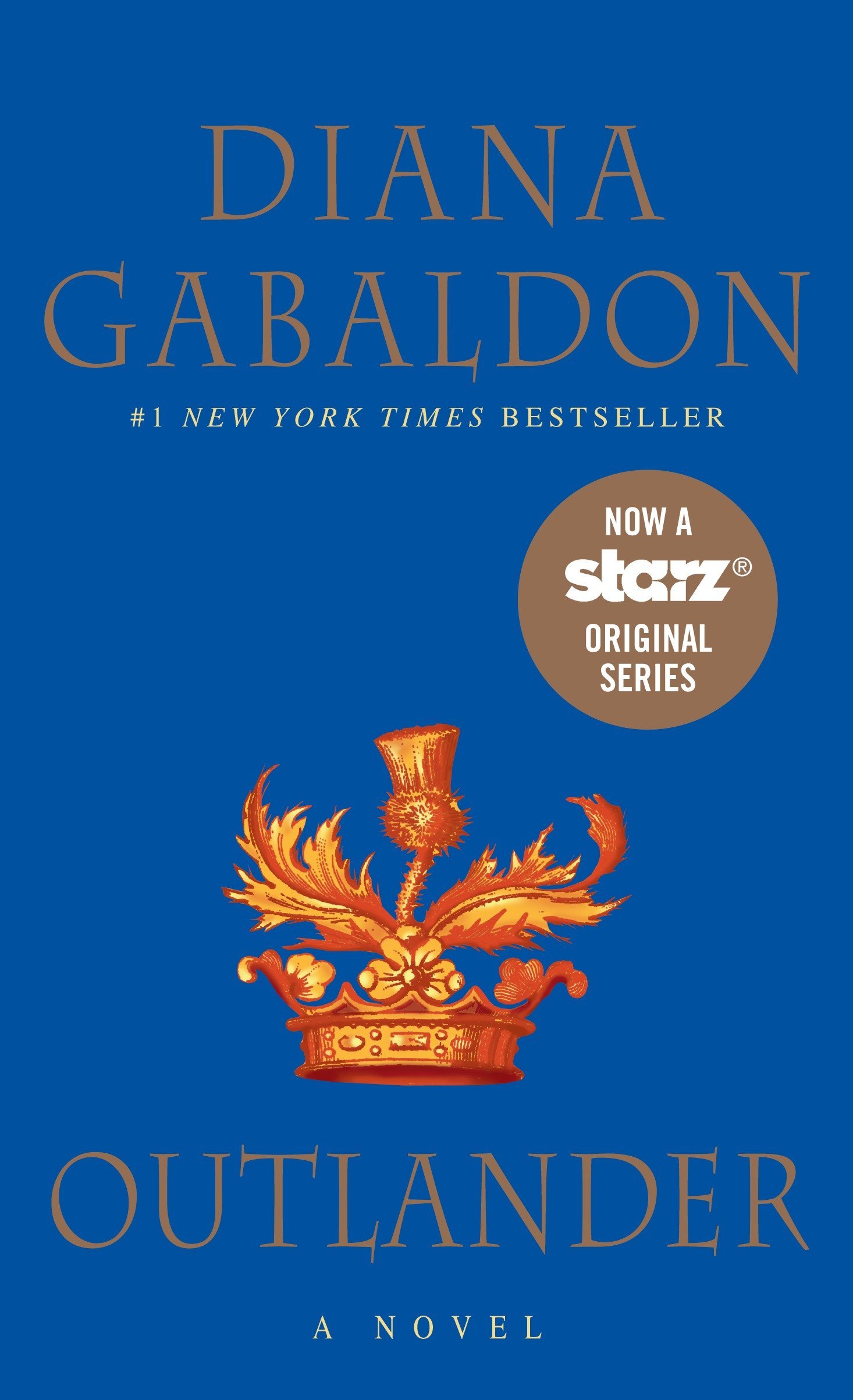 The story begins when Claire and her husband, Frank, take their long-delayed honeymoon to Scotland after World War II. Because Frank is a historian, they visit a lot of cultural sites. This includes being witnesses to a druid dance performed by women in the Scottish town of Inverness. Claire returns to the circle of stones where the dancers performed in search of flowers she wanted to collect, but after touching the stones, she falls through and back in time. There, she only finds more warfare, this time between Great Britain and Scotland. After much disorientation, she escapes the turmoil, encountering a group of highlanders, healing a soldier named Jamie. A passionate relationship blossoms. The rest of the series details Claire and Jamie's relationship through the past, future, and a few more wars.
Why Escape Into The Book & Not The Show?
What makes the book series unique from its adaptation is Gabaldon's use of perspective. We experience the narrative through the limited lens of Claire. This creates more tension and allows for a deeper connection to character building. It slows things down and focuses on details which adds to a reader's investment in the world as it evolves. Outlander's format calls on fans of medical and historical drama while also providing a few scenes to make your inner romantic blush. It's a combination that proves addictive.
3. Gingerbread By Helen Oyeyemi
You are never too old for a fairy tale. Gingerbread tackles topics like immigration and mental health, while occasionally dipping into discussions of abuse while remaining whimsical. It's a feat Oyeyemi has gained a reputation for in her other works. Gingerbread begins with Harriet and her daughter Perdita. Mothers and daughters who live in London are generally ignored by their peers. Harriet tries to make friends by offering her family's gingerbread to the members of the PTA, but with no success.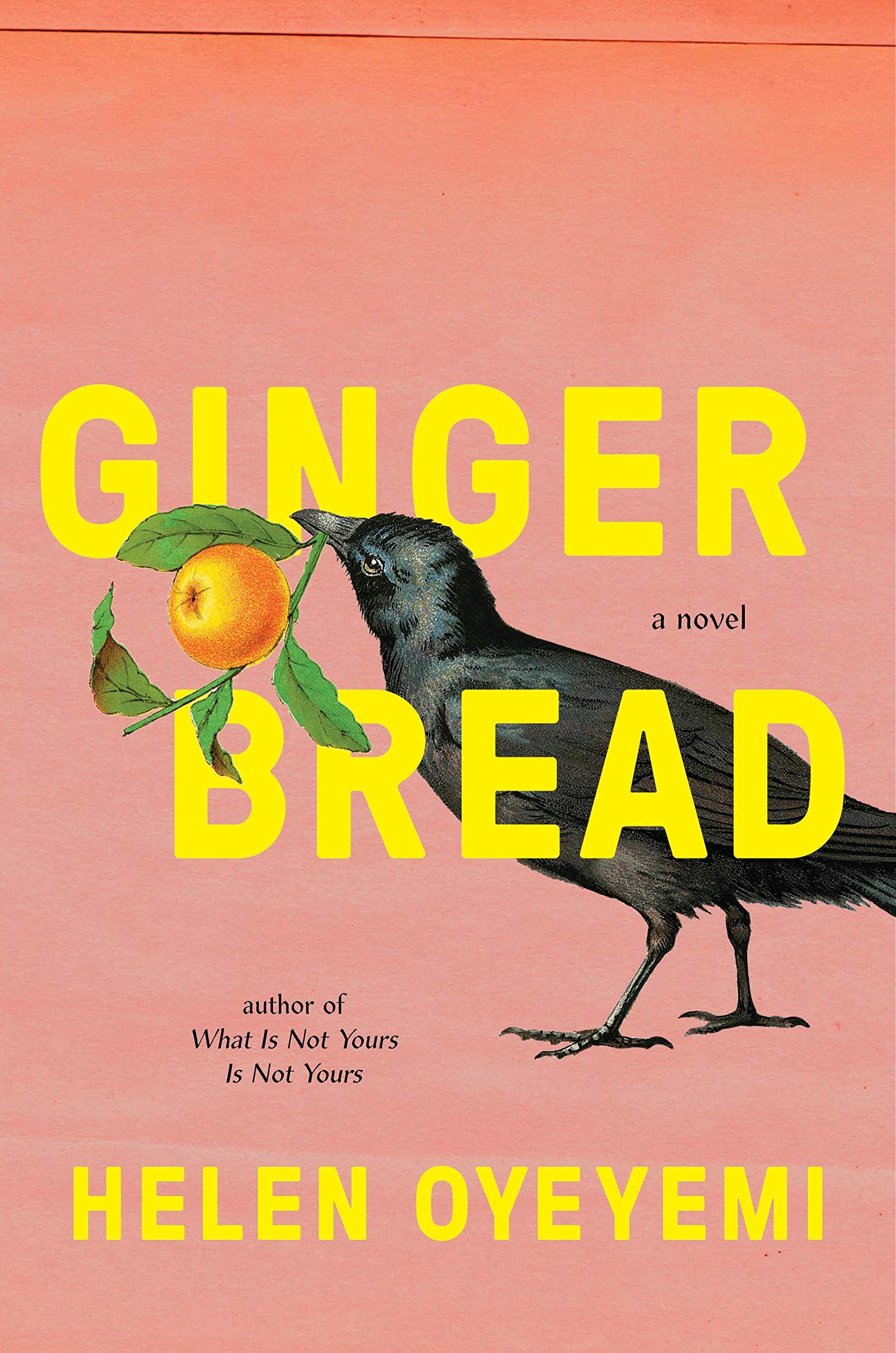 Their days pass quietly until Harriet and her mother, Margot, discover Perdita is on the brink of death after ingesting a poisoned batch of gingerbread. She's left a note claiming they shouldn't worry; it's not a suicide, just a mere attempt at visiting the mysterious homeland her mother and grandmother came from. During Perdita's recovery, Harriet finally tells her daughter everything about their hidden past. This includes her childhood in the mythical continent Druhastrana, the witch she befriended, their plan to escape, and the eccentric family that took Harriet in.
While the fantasy elements in Gingerbread are a treat, the more substantial bite comes from the family drama that binds the narrative together. It's a perfect read for anyone who'd like to see a Wonderland heroine with a bit more spice.
Escape Into The Surreal:
Much like a good television show, sometimes absurdity is what catches the eye. As Alice will tell you, curiosity opens many doors. If it's a bit of magical realism or mystery, you're looking for these next three books that are for you!
4. The Confessions Of Max Tivoli By Andrew Sean Greer
This literary escape is the story of a boy who ages backward. Before you tell me you've heard that one before — trust me, you haven't heard it like this. Max Tivoli is a complicated character, arguably a dislikeable one. Yet Greer's prose creates a robust, engaging world outside of just Max that will hold you until the last page.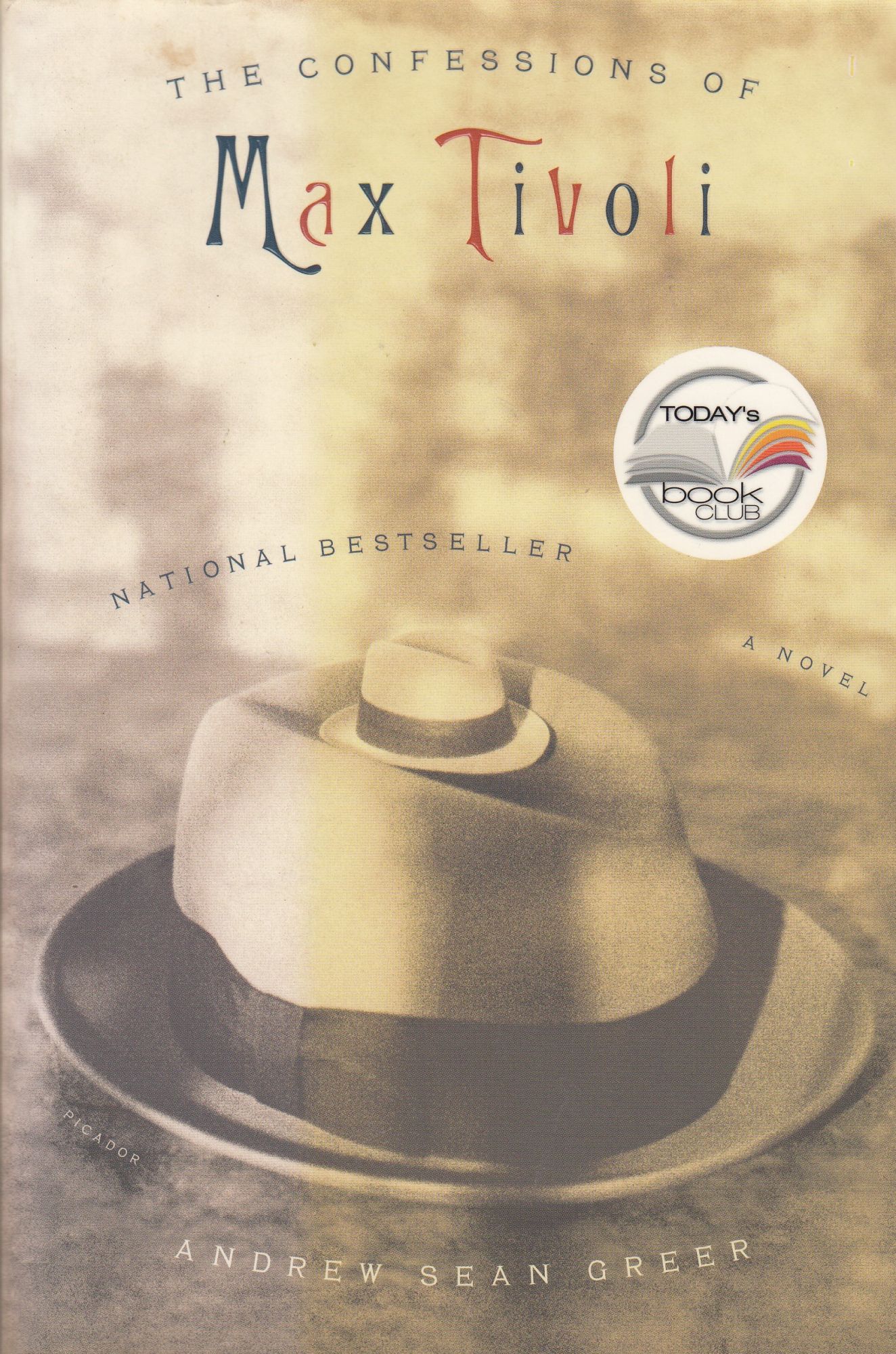 After the shock of Max's elderly newborn appearance passed, his parents raised him with one rule: "Be what they think you are." So while he somehow manages to befriend Hughie as an elderly looking seven-year-old, Max lives in secret. When his family moves next to Alice, this secret becomes harder to keep as his love for her grows. The Confessions of Max Tivoli details the oxymoron of Max's life, his blossoming maturity, and reverting appearance as it intertwines at various points with Alice's.
The story is a beautiful bit of magical realism, singing a love song to San Fransisco's history, the need to be understood, and the mistress of time.
5. Flights By Olga Tokarczuk
Are you ready for a literary adversary? Escape into the many worlds of Olga Tokarczuk's fragmentary novel, Flights. The book is a philosophical dissection of modern travel and the way society solves its problems by continuous motion. Flights isn't meant to be binged — each section demands your presence. The book is a collection of 116 vignettes of varying lengths, stealthily slipping between narratives. The main narratives of Flights contain the following characters: A woman who returns to Poland to poison an already dying old flame.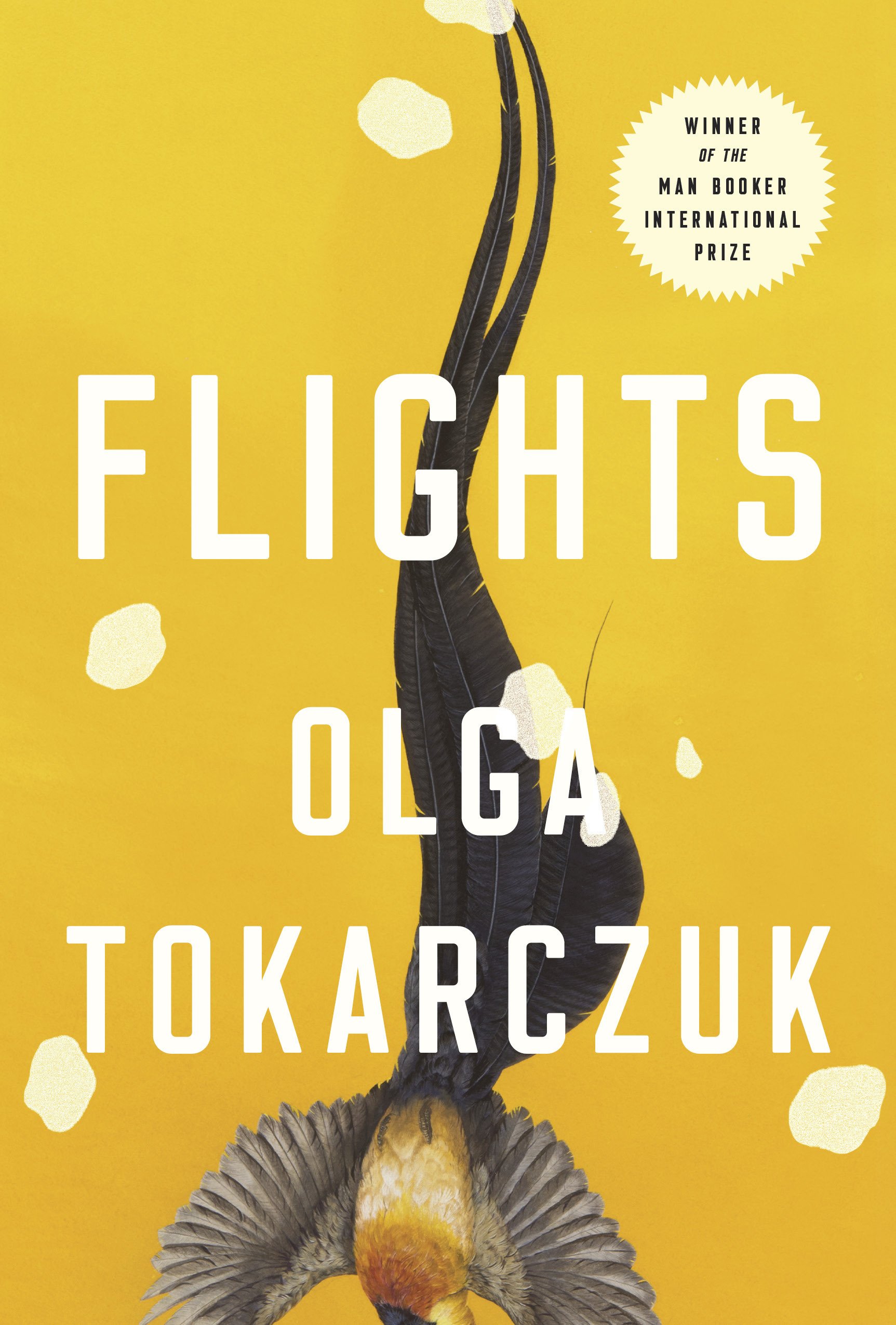 A 17th-century anatomist discovering the Achilles tendon after dissecting his own amputated leg. Chopin's sister transporting his heart back to Warsaw in secret. A man on vacation in Greece is losing his mind after his wife and son disappear and reappear mysteriously. The book drew my attention because of this description in particular (taken from the book jacket):
"Flights explores, with luminous originality, what it means to be a traveler, a wanderer, a body in motion not only through space but through time."
It's a beautiful sentiment, and Tokarczuk's writing is stunningly absorbing. When you do come up for air, you might feel a little discombobulated, though even that seems to be part of Tokarczuk's plan. It's not about the destination, but rather, it's about the journey. Overall, Flights is a great traveling companion. You will cross the globe, span decades, and inhabit different souls all from the comfort of your home.
6. Everything Below By Daisy Johnson
Similar to how Oyeyemi tackled the tale of Hansel and Gretel, Johnson takes on a haunting re-imagining of Oedipus in her debut novel, Everything Under.
The book follows a mother and daughter (also named Gretel) who lived on the remote banks of a river. They try to trap and then later try to escape from a mysterious beast called "the bonak." The story is told out of order. There are flashes between the pair's reunion after 16 years, the years Gretel spent alone once her mother abandoned her, Gretel's attempts to find her mother, and an intertwining narrative of a visitor who came to their houseboat decades ago.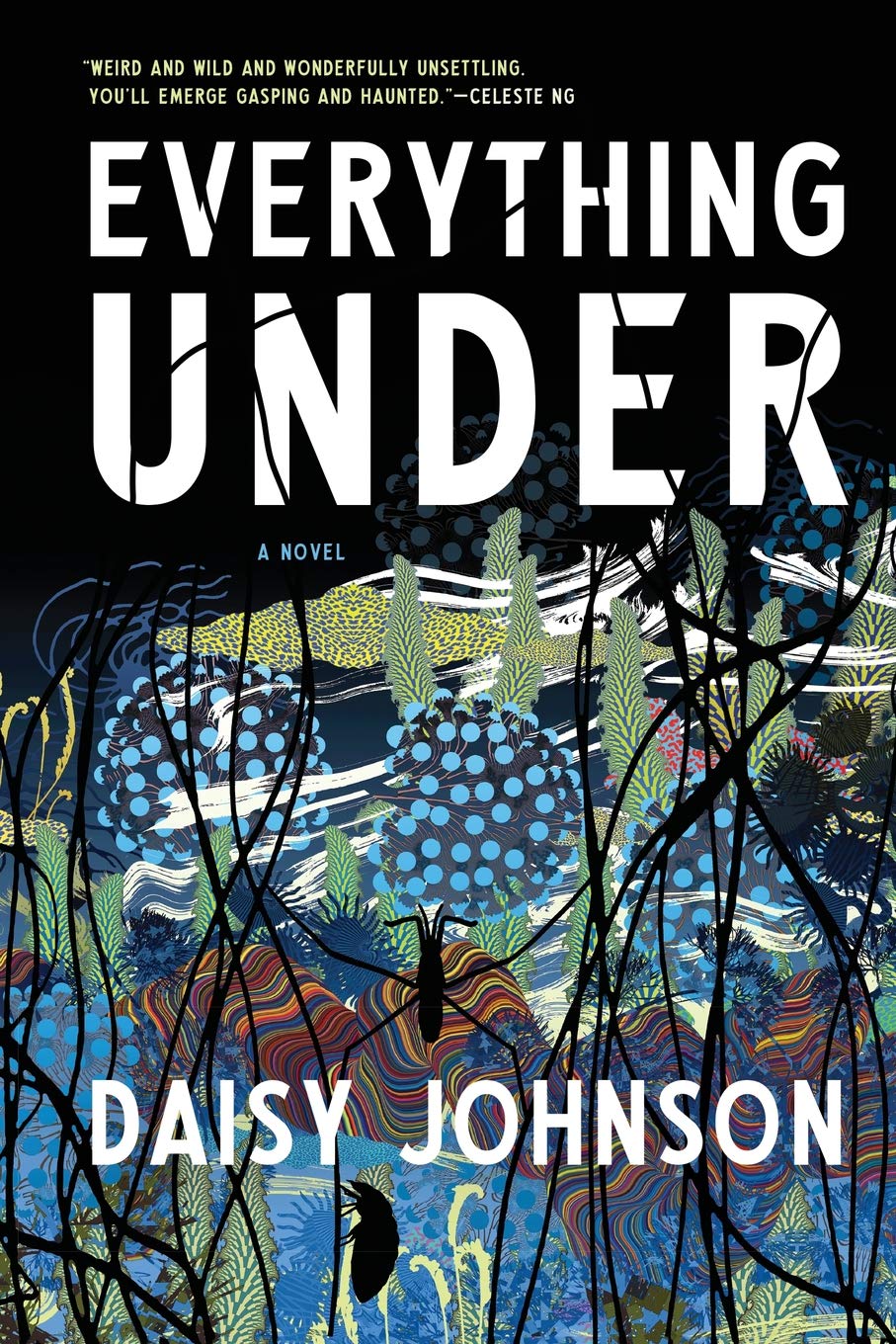 There are no comforting corners to hide in this narrative as the mystery evolves. Like Gretel, the reader feels unsure of where the story's headed, or even where it's been. Collectively we're always on our toes to survive each twist. Johnson brilliantly weaves together a tale of fate and free will, incorporating contemporary threads of fractured family relationships and gender fluidity. It will bewitch you until everything clicks together, revealing a very eerie image.
An Escape Into The Natural World:
Some literary escapes bring readers closer to home. This next book contains no sci-fi or fantasy (though it does have a brief interlude of supernatural). It is just exceptionally written and good writing can absorb a reader in a magical way of its own.
7. The Overstory By Richard Powers
This is a book about trees, but it's also about people, and it will make you cry. The book centers around the lives of nine people: Nick, Olivia, Mimi, Douglas, Adam, Patricia, Neelay, Ray, and Dorothy. Their stories intertwine briefly with their shared experiences with various trees. I know that the plot summary doesn't do the actual narrative justice. However, there's a lot that goes into the 500-page novel, and it's worth going in a little blind, I promise.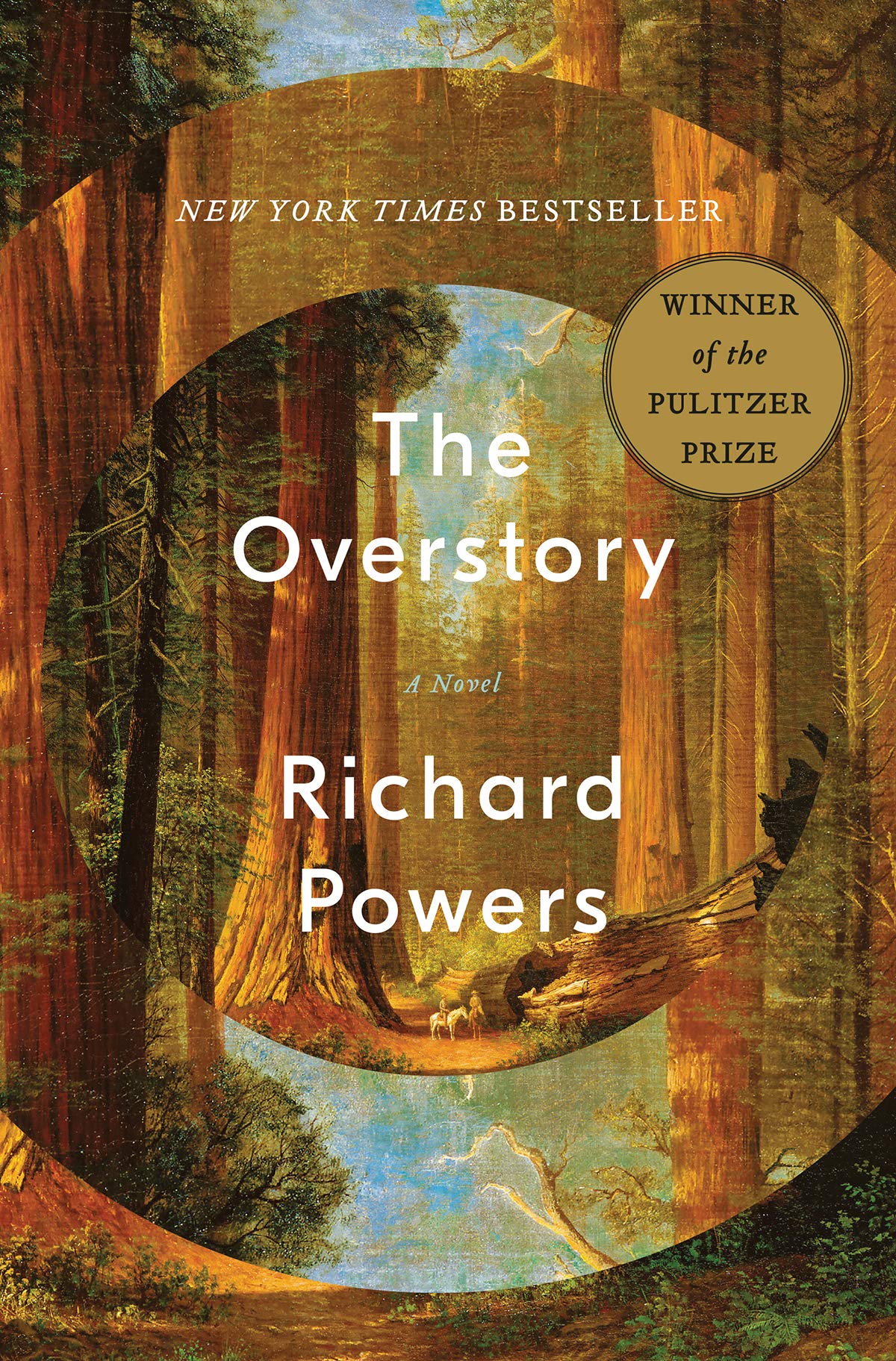 What I reveal is that the book is a sweeping story of activism and psychology, those two roots flowing through each interlocking narrative. Using real-world events like the Stanford Prison Experiment and the Timber Wars of the Pacific Northwest as fables, The Overstory speaks to how our experiences shape us, placing importance on how we move forward.
Powers' writing is phenomenally cinematic. His universe, tragic at times, captures small observations like the color of a midwestern sky or the stippling of leaves in snow, providing nature with its own distinct persona within the prose. You will become invested in each character. They are all given time, attention, and a heart so breathtakingly well executed. You will witness entire lifespans, and you will care about them all. In a time when the world has proven to be very small and yet feels very far away, this book will teach you to admire the little details just outside your window.
Back To Reality
"In films, we are voyeurs, but in novels, we have the experience of being someone else: knowing another person's soul from the inside. No other art form does that. And this is why sometimes, when we put down a book, we find ourselves altered as human beings. Novels change us from within."

Donna Tart (2013 interview with Laurie Grassi for Chatelaine)
Whether you find your escape in a fantasy world of necromancers, a time-traveling romance, or a quiet world of trees, we hope you're safe, well, and giving your eyes a bit of a break from all that screen-time.