My Brother My Brother And Me dropped their 500th episode Spaghettageddon Two: 2 Saucy, 2 Carbious, March 2nd. Since 2010, the McElroy brothers have released a weekly podcast filled with goofs, advice, and laughter. After 499 episodes of listener and Yahoo Answer questions, the 500th is a tribute to the memories, milestones, and growth of the podcast and MBMBaM family experience. The nostalgic episode showcases the brothers' love for each other as well as how impactful the show is to listeners.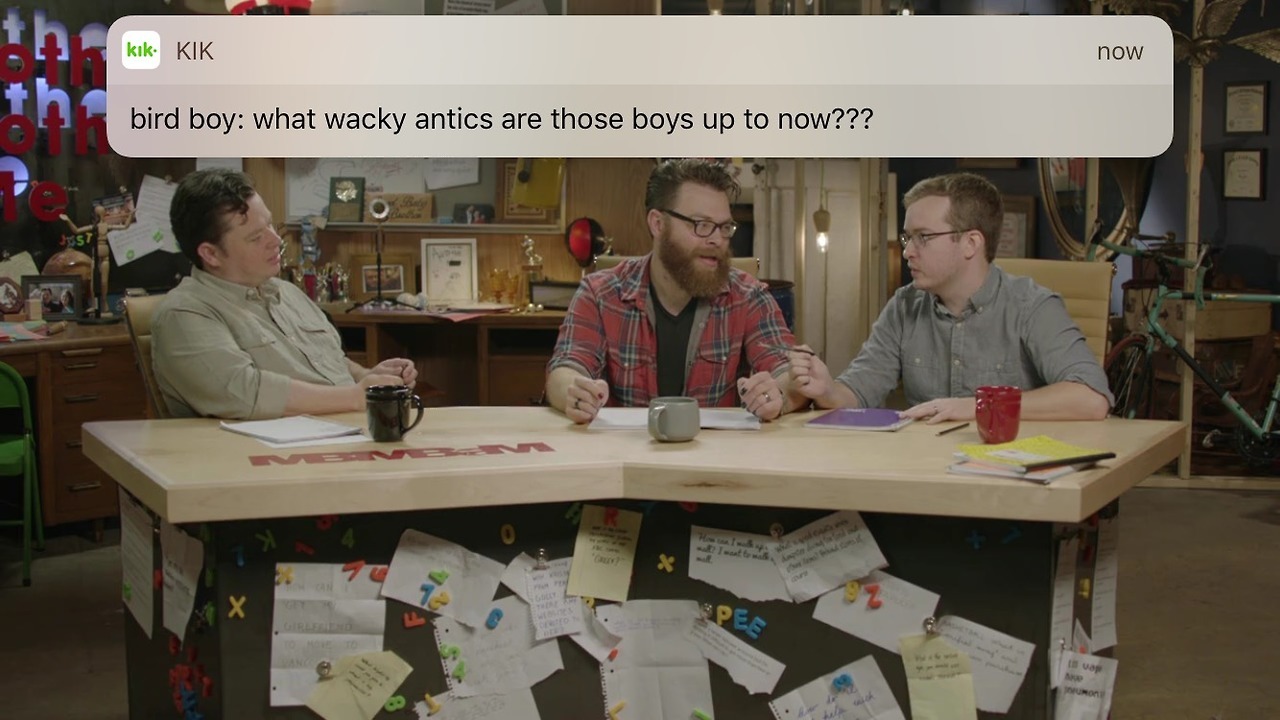 The first episodes of MBMBaM are self-described "sonic nightmares," but the heart is there from the start. As the podcast gained popularity, the McElroys used this traction to improve the quality of their recordings while still sticking to the heart of the program. In 2009, only 22 percent of Americans listened to a podcast. Now, 51 percent of Americans have listened to a podcast and over 30 million episodes are available to the public.
MBMBaM rode this meteoric growth of the podcast universe while improving the quality of the show to best serve listeners. Navigating the podcast world when it was relatively unknown gives the brothers a unique edge in creating successful podcasts. However, their down-to-earth style and candid advice create content that is appealing across media genres. In celebration of a decade of great goofs, here are five lessons MBMBaM has taught us.
Pack Your Bags And Move Away
When the show began in 2010, "Pack Your Bags and Move Away" was the go-to answer to awkward questions and situations. However, as MBMBaM matured, so did the advice. Strategies other than avoidance are suggested and often very genuine advice is found between the goofs. This switch shows consumers that even though running from our problems may seem like the easiest solution, it doesn't really fix things.
1: Be Cool 2: C'mon 3: Niiice

Midnight Amendments MBMBaM 234
Learning to face our fears and troubles is part of growing up. Not only do the brothers grow in their advice-giving, but also as people. After a decade of podcasts, we have been by the brothers through being single, marriage, and having children. Listening to the growth in the brothers reminds us that we are all on a journey of self-improvement.
Fair Enough, MBMBaM
The brothers are refreshingly honest about their shortcomings and embarrassments."Fair Enough" is a common phrase on the show when the brothers roast each other. Their honesty makes listeners feel closer to the brothers and makes us realize we are not alone in our struggles.
Travis: Listen, there's one thing in life I'm really good at and it's lying, and I wanna pass that on to the people.

Justin: I'm good at it too, that's why I said I was happy to have you on this show but you're makin' me regret it.

Travis: Fair enough.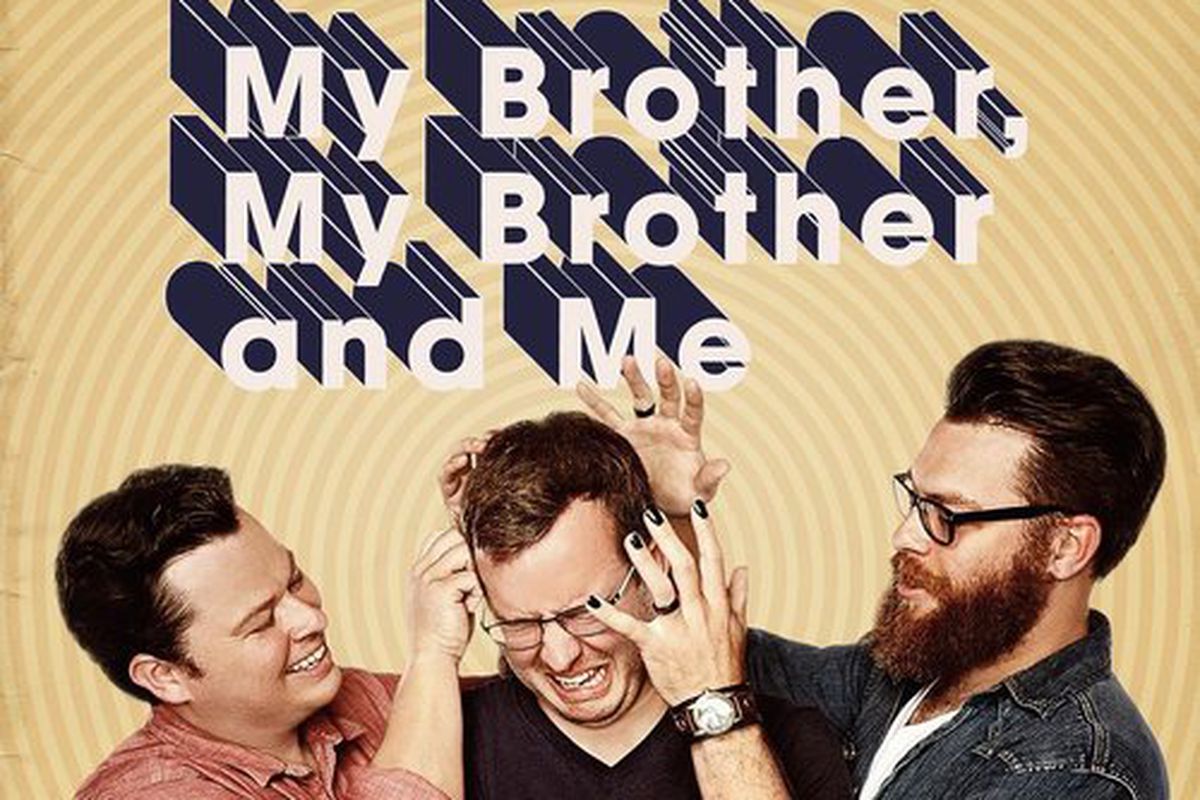 There are recurring confessions of mistakes and poor choices the brothers made at previous jobs. While it might be easy to blame the job or feel like a failure for their shortcomings, the brothers poke fun at themselves. They realize their own strengths and have worked hard at a path for themselves where they can (and have) succeeded. The self-awareness is refreshing and the desire to improve on weaknesses is inspiring.
Thanks Travis For Travis
Though the brothers deal with a fair amount of social anxiety themselves, they encourage each other to be confident in their abilities and successes. When Griffin won the "30 under 30 Media Luminary Award," he used it next to his "sweet baby brother" moniker until he was not under 30 anymore. If one brother believes they have something to add to the advice, the others echo "unless" as they play in the space. If a joke bombs, the boys poke fun and expand on it until they find a laughing point. Supporting each other's comedic sensibilities is what improves the goofs and leads them to further heights.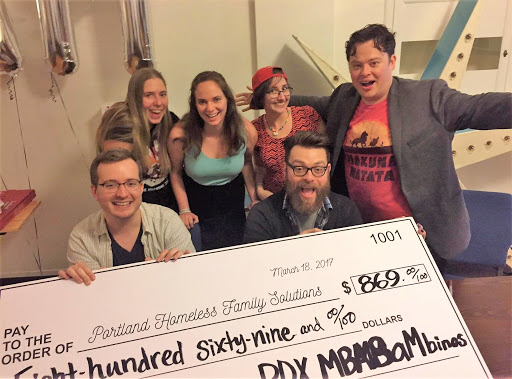 Their commitment to self-confidence does not lead to a cocky or self-absorbed attitude though. MBMBaM strives to use its platform to give back to the community. This generous spirit aligns with the philosophy that the less self-absorbed you are, the less self-conscious you'll be. In a world where we are all nervous about our image, not worrying about what others think frees us to be ourselves.
We're allowed to goof on each other but if anybody goofs on either two of you, I'm taking them downtown to punch town.

Justin McElroy, MBMBaM 186
Don't Do A Hit
On an episode of the MBMBaM television show, the brothers create a PSA concerning a brief altercation between the brothers. "Don't Do A Hit" exemplifies the respect for others that the three hope to model. MBMBaM appeals to so many demographics because of its welcoming and accepting tone. Further, the brothers are very aware that as three straight white dudes they have bias, privilege, and blindness to some issues. However, they are more than just aware, they put effort into learning about others and do their best to be sensitive. This desire to be the best they can be in a world filled with division makes them shine.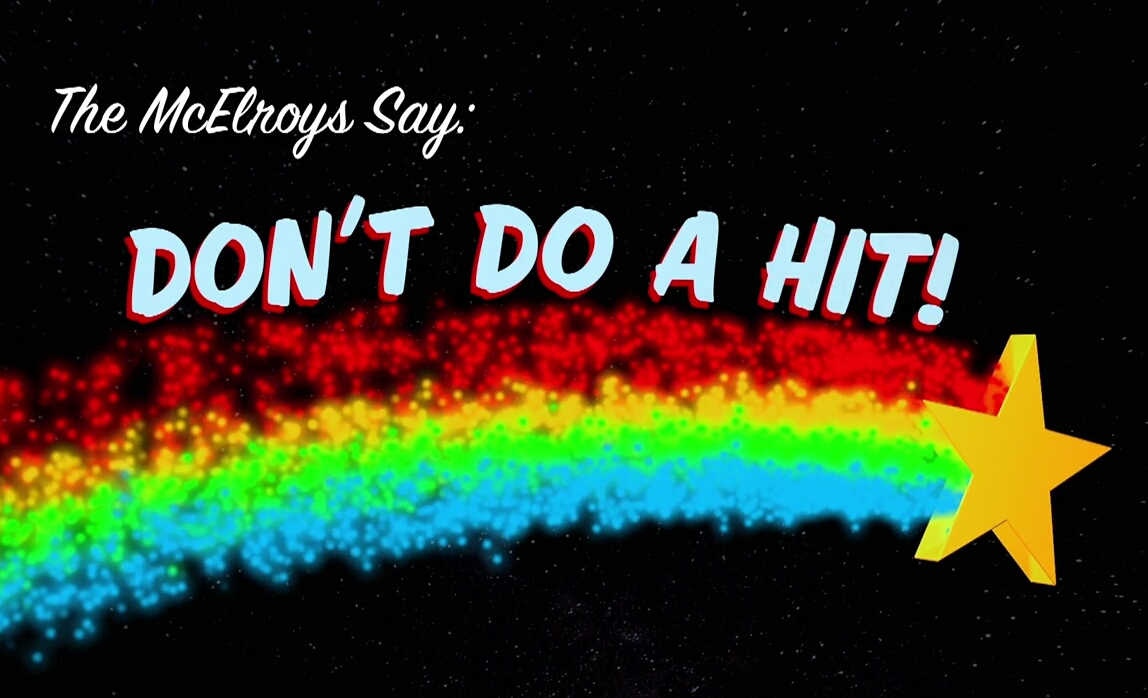 While the show isn't exactly family-friendly, what with the frequent references to sex, bodily functions, and endless swearing, the show comes from a wholesome place. Though their fan base has expanded wildly, the brothers keep a tone of humility and relatability to the common man. This intimate feel is what makes podcasts appeal to so many.
You are the conductor of a train that I have been a passenger on my entire life

Griffin McElroy MBMBaM 190
Fill Your Life With Laughter And Love
A decade later, MBMBaM has kept many listeners company through tumultuous times, crises, and victories. The brothers remind us that no matter the circumstances, we should look for the good in the world and keep pushing forward for the sake of humanity.
But for the moment–and that is all you can be in– when you're scared about the world and you're scared about everything going around you, look at the moment that you're in right now, right this second, and remind yourself that is all you have, And right now maybe it's okay. Probably, things are alright. And you will get through this, the same as you've gotten through things before, the same as we as a people have gotten through things before. S** sucks. It won't suck forever.

Justin McElroy, MBMBaM 309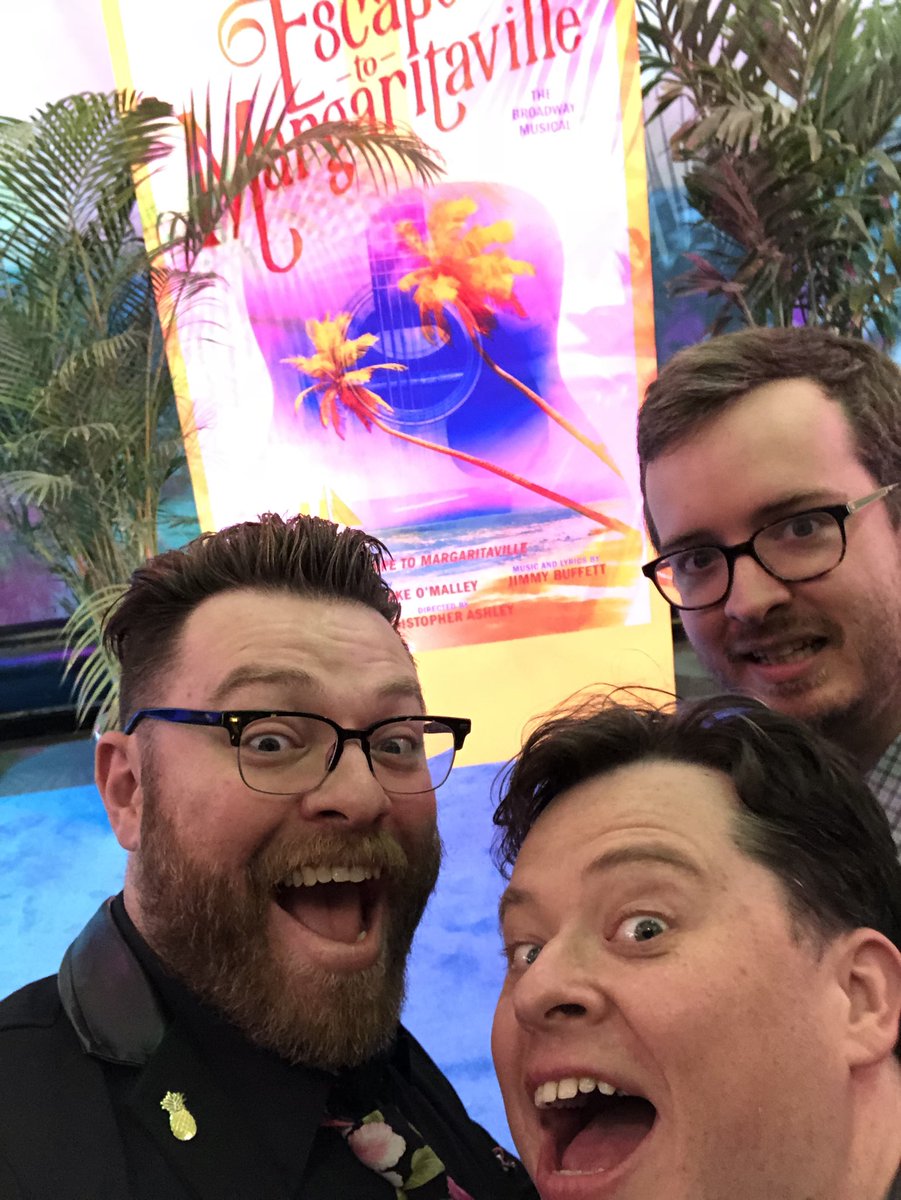 As the brothers move through life, they do not hide their struggles and difficulties from listeners. Instead, they are vulnerable and choose to continue learning and laughing through it. Some might say that this is somewhat of a persona to appeal to listeners. However, if this inspires others to fill the world with laughter and love then so be it.
I'm going to wake up and keep trying to do good and so are you and nobody gets to vote on that.

Justin McElroy via Twitter
MBMBaM And A Decade Of Podcasts
While the McElroys have created a virtual podcast empire, fans of all podcasts have helped it grow. The joy the podcast has brought over the years is evident through its avid supporters and ever-growing fanbase. In all honesty, the 500th episode is geared towards long-term listeners. It is more of a heartfelt tribute to the impact the podcast has made on its listeners and vice versa. Unlike most episodes, the brothers call in their families to talk about the show.
In keeping with the McElroy brand, the wives of the brothers are humorous but sweet and talk about how much the podcast world changed their own lives. Interviews with the McElroy children added raucous energy to the episode. All under the age of ten, the kids do not know a world without their father's podcasts and are just starting to consume the content themselves.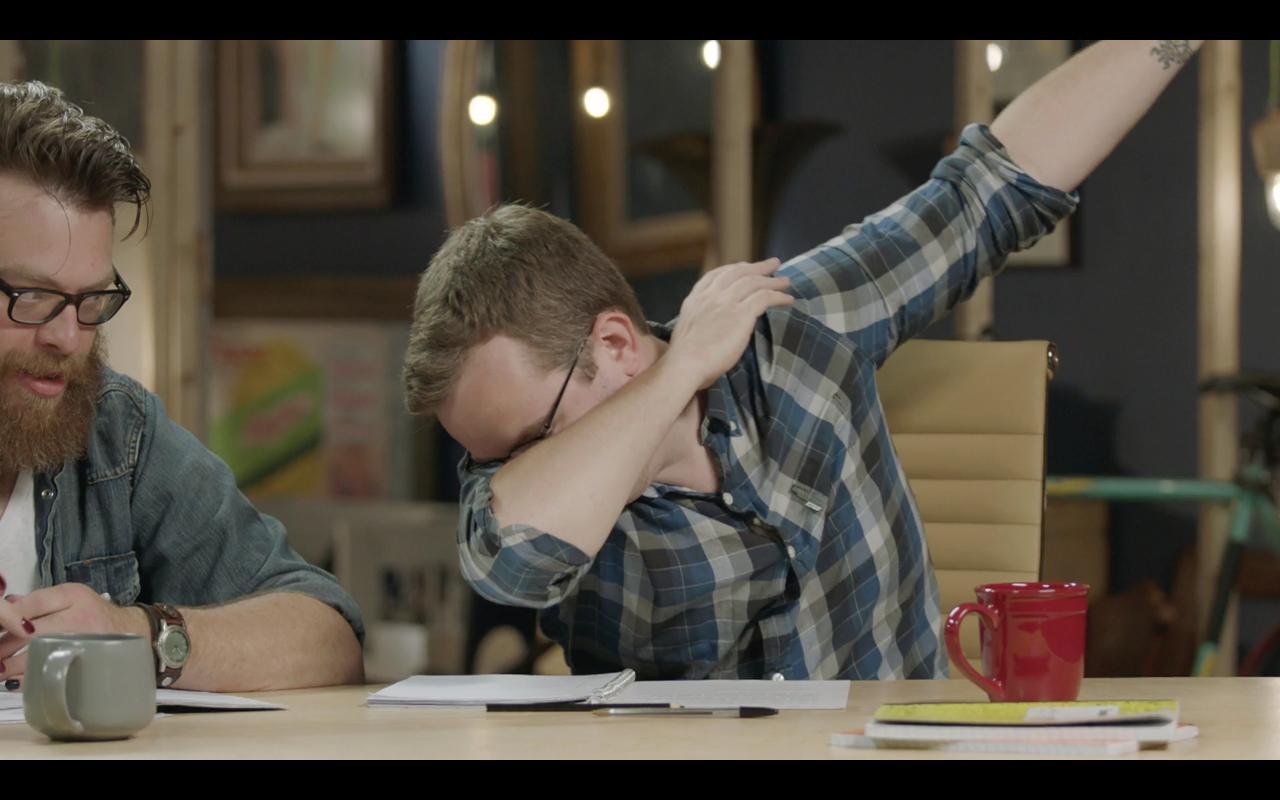 The episode is also dotted with listener follow-ups of question-askers that acted on the brother's words. Though the advice produces varying degrees of success, all of the follow-ups result in delighted listeners and more goofs. MBMBaM's advice is zany and oftentimes wildly far fetched. However, the joy they bring to the world is something to applaud.
Though their original intent for the podcast was to spend time as a family, it has grown into something that inspires growth, love, and laughter across the globe. So here's to 500 more episodes of turning questions alchemy-like into answers.