After the cancellation of the San Diego Comic-Con, Los Angeles Anime Expo, and a number of other conventions, LudoNarraCon is here to bring us joy and exploration via Steam. LudoNarraCon is a digital convention celebrating narrative games and the incredible people who create them. This weekend (April 24-27), guests are welcome to explore over 40 narrative games and learn more about the creators. In addition, guests interested in narrative games have the opportunity to learn more about the art of storytelling. If you're interested in writing your own narrative game or interested in growing as a storyteller in general, here are five great panels to check out this weekend!
Holistic Storytelling
What is "holistic storytelling" in a video game context? How does it relate to writing an interactive narrative for a video game? Learn more about this at the "Holistic Storytelling" panel, hosted by the creators of the upcoming indie game "Röki." LudoNarraCon will be showcasing this game, so check it out! Creating a story for an interactive medium requires more than the script.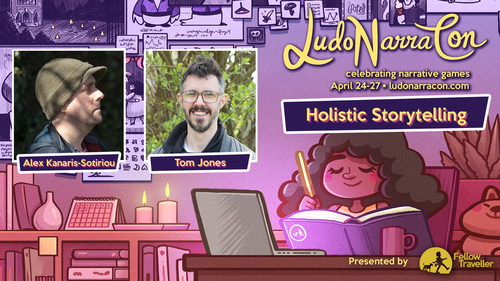 Creators who wish to tell their stories through narrative games rely on many aspects of the medium. In addition to the script, visuals, game mechanics, and music play an important part in crafting the story. If you're interested in storytelling through an interactive medium, Alex Kanaris-Sotiriou and Tom Jones are ready to share their experiences with you!
Storytelling Without Dialogue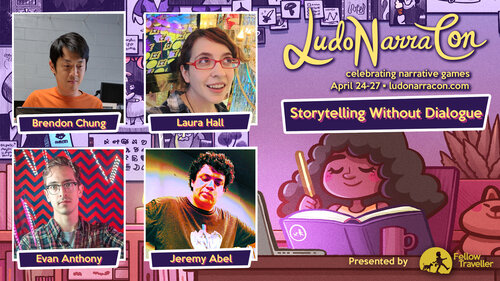 Speaking of the many components of storytelling, what would happen if you took away dialogue? How would that change your storytelling method? The panel hosts are the creators of incredible narrative games that don't include any dialogue. There is Brendon Chung's "Quadrilateral Cowboy," "Gravity Bone," and "Thrifty Flights" are adventurous short stories. Also, Evan Anthony's and Jeremy Abel's "Genesis Noir" is described as a surreal silent film and is being showcased at LudoNarraCon. Meanwhile, Laura Hall has designed a number of escape rooms and games that tell stories through the players' experience. Check out to learn about all the different ways you can tell a story.
Storytelling Setbacks and How to Navigate Them
Sometimes our bad experiences or limitations can discourage us as creators, but LudoNarraCon is here to remind us that setbacks are not only normal but solvable. The panel is hosted by Matthew Seiji Burns (interactive fiction creator and game writer), Aevee Bee (writer and narrative designer), and Patrick Ewing (narrative designer and game programmer). In other words, they have different roles and different backgrounds, giving the guest an array of personal experiences.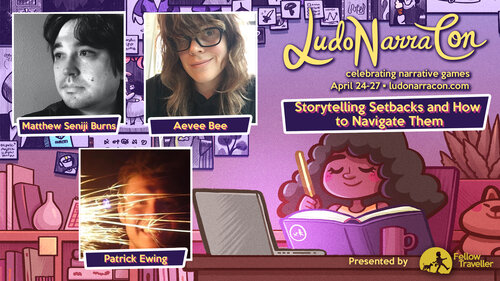 Projects like Bee's "Heaven Will Be Mine" or Ewing's "Neo Cab," a showcase game, are the results of their hard work. And of their ability to overcome issues that arise in all projects. This is a great panel for storytellers who are in the middle of their own setback. Attend and learn about how to approach those setbacks.
Narrative Design: The Secret Sauce of Gaming Storytelling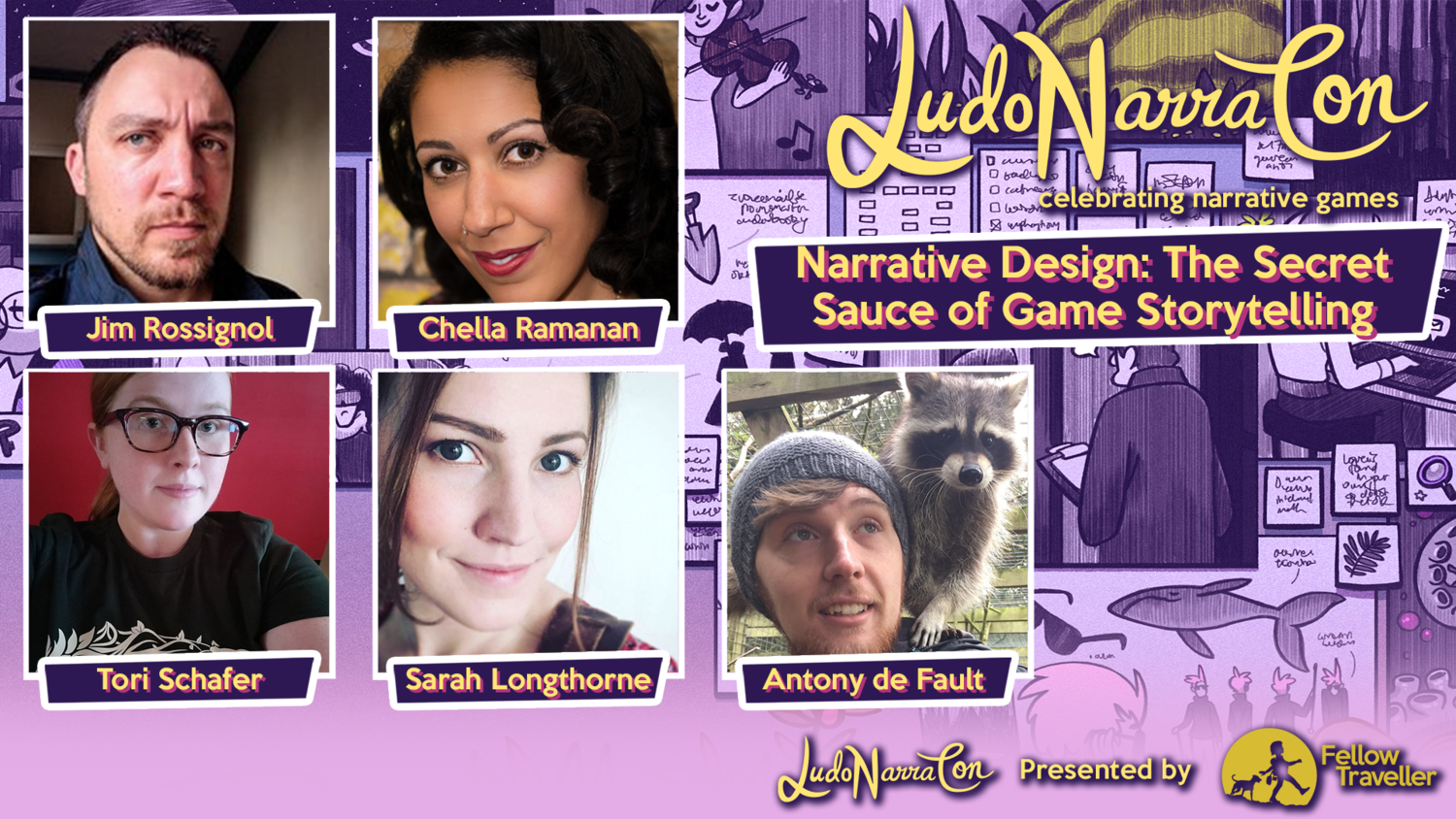 Is there a difference between a writer and a narrative designer? Find out at LudoNarraCon! Narrative designers play a huge role in narrative game development as they define the system through which a story will be delivered to a player. A great panel for storytellers interested in-game storytelling or who want to learn about narrative designers. Guests can explore roles with the creators of games like Before I Forget (Chella Ramanan), Spellbreak (Tori Schafer), Cthulhu Chronicles (Sarah Longthorne) and Ring of Fire (Anythony de Fault). Additionally, the former Rock, Paper, Shotgun writer and Big Robot founder Jim Rossignol will be attending.
Developing Branching Narratives
Game storytelling often means starting at the beginning and providing several options. And then taking the readers to different paths depending on those options. Then choices can lead to new choices, which each lead to new choices, etc. Technically it can go on forever! Branching narratives can be a way to let a player interact with your story. It also gives them the option to play again and again because there are more paths to explore. LudoNarraCon has an elite panel group for anyone interested in learning more about branching narratives and techniques.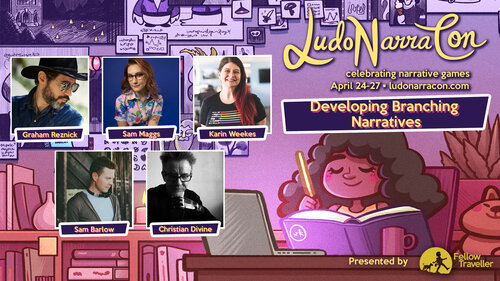 There's Bioware's Karin Weekes and Sam Maggs, who also writes Captain Marvel. Also, Sam Barlow wrote "Her Story", an interactive film video game that rivals HBO's thriller series. Additionally, Graham Rieznick is one of the writers of "The Dark Pictures Anthology: Man of Medan," an interactive survival horror video game that will keep you on your toes. And Christian Divin, one of the writers of "Life is Strange," an episodic video game that focuses on the butterfly effect. These panelists offer an array of experiences across different genres that will benefit all guests.
Personal Storytelling in Games
Video games usually take place in fantastical worlds that don't feel connected to reality, but even the most out of this world games can be based on personal experiences, challenges, and passions. Learn how to intertwine parts of yourself with your storytelling with women who have used their own lives to shape the tales of their games.
Tanya Kan's "Solace State" takes place in sci-fi surveillance dystopian and explores themes such as political activism and inequality. If this sounds like something you'd like, LudoNarraCon will be showcasing the game. Miriam Verbug works for Bloom Digital Media, which focuses on creating narrative games featuring characters in the midst of pivotal, life-changing moments.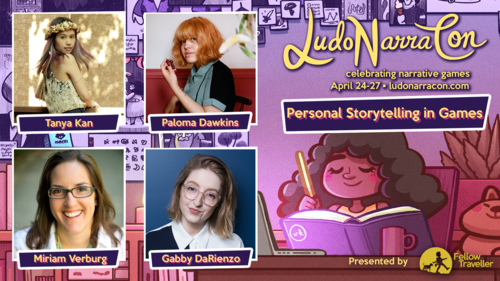 There's also Gabby Darienzo's "A Mortician's Tale" is a death positive game that encourages people to reevaluate their relationship with death. And Paloma Dawkin's "Museum of Symmetry" is a pleasure positive gaming experience that brings it's players a surreal world of geometry and nature. These games are different genres and styles, but they all share a personal part of the creators with the players. If you're interested in hearing about the personal stories behind these games or in learning how to use your own personal experiences to become a better storyteller, then check this panel out.
So Much to Explore At LudoNarraCon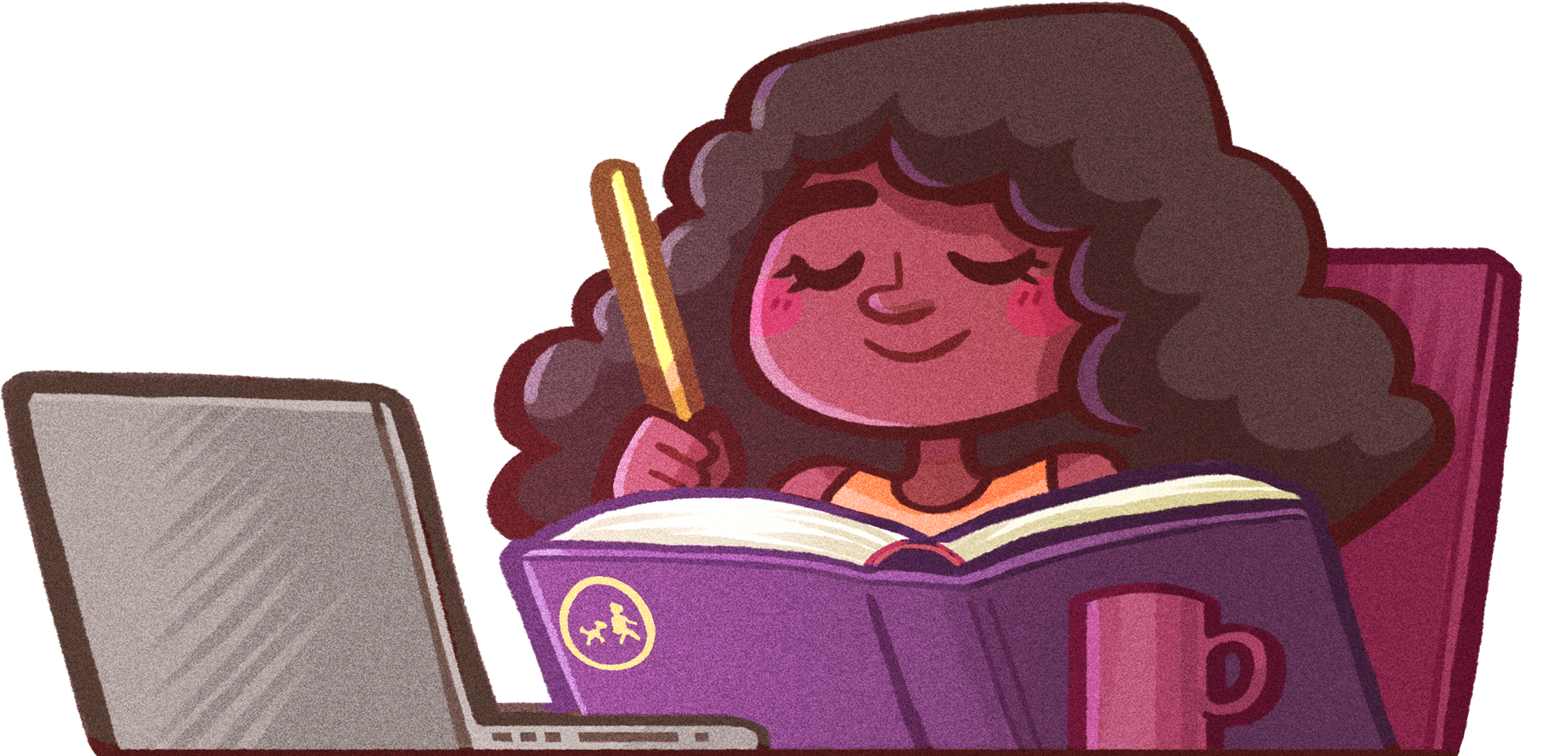 These are just five panels that LudoNarraCon. Check out the many incredible panelists and interesting themes this weekend. Take this opportunity to learn more about narrative gaming and the awesome people behind it. And don't forget about the dozens and dozens of games to check out. Spend the weekend at LudoNarraCon and immersive yourself into the world of narrative gaming.