Have you've ever been that person who spends their time trying to find something to watch on Netflix rather than actually committing to something? And without fail, you end up settling for reruns of The Office? Then look no further for your next binge-worthy obsession! If you're interested in Japanese culture and food, love the Big Brother-esqe TV show genre or have an affinity for the dramatically mundane — then Terrace House is just the show for you. Terrace House is a Japanese reality TV show airing on Netflix centered around the lives of 6 individuals (3 men, 3 women) all sharing a luxurious home together in Japan (and for one season in Hawaii).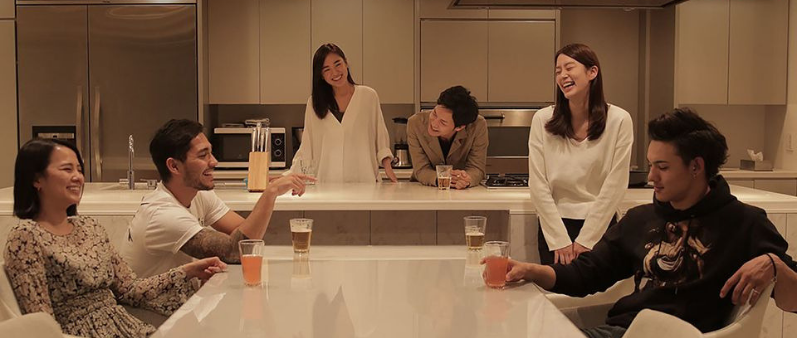 This charmingly monotone show follows their lives and exposes viewers to the experiences of romance, heartbreak, career turbulence, and triumph. If this didn't convince you, maybe the commentators of the show will. The show is commentated on by a panel of 4-5 Japanese TV personalities, who often give their brutally honest opinions on all the drama. If you're still not swayed, check out these 5 reasons you need to start watching Terrace House list below!
1. Unlike Any American Reality TV Show
Compared to The Real World, Jersey Shore, or The Bachelor, Terrace House is not your typical reality TV show. It's almost boringly tame. There aren't very many (if any at all) profanity-laced fights or drunken nights spent fist-pumping in bars. No, they're too busy going on cute dates to Soba houses or exploring the rural areas of Karuizawa, Japan.
These Japanese socialites can be seen climbing the ambitious ladder to success, finding their true purpose, or even finding love. Making raunchy nights of debauchery an uncommon occurrence. I'm not trying to say that the Terrace House cast doesn't drink; queen Siena Shimabukuro can attest to that. It's that the manner isn't nearly as extreme as it is in American reality TV. They only have a glass of beer and then it's off to bed for work in the morning. That's the Terrace House way.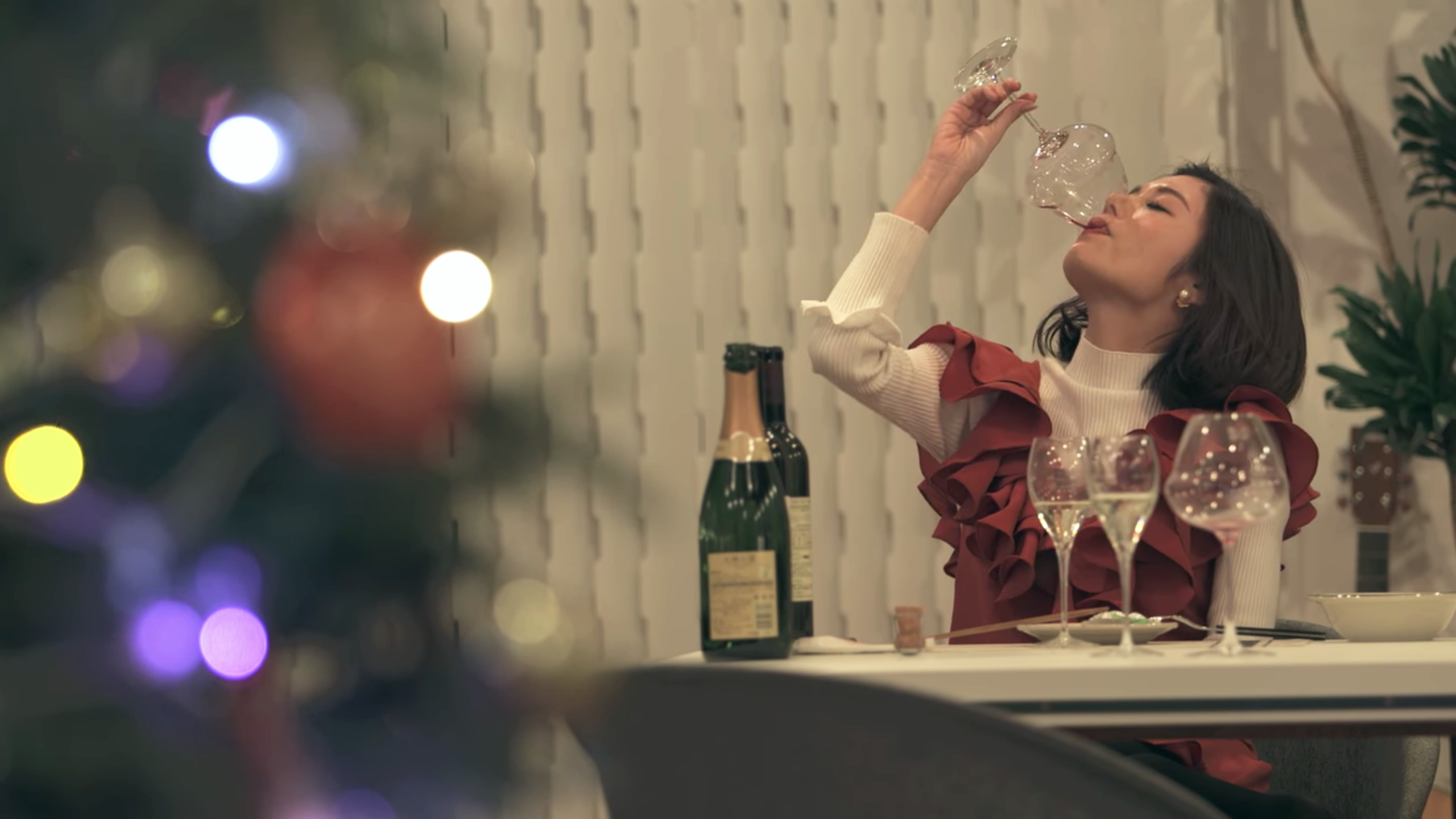 It isn't just the mannerisms that set this Japanese reality apart from American ones — it's also their lack of competition. Unlike in Big Brother, in Terrace House, there are no competitions that determine whether or not you're allowed to stay. You leave when you feel compelled to leave. The cast can stay anywhere from a month to a year. With no time limit on how long to stay, you can be sure that nondramatic chaos is bound to emanate.
2. The Cast Of Terrace House Is Uniquely Amazing
Terrace House cast members aren't your average city dwellers — they're better. Look at past members like Lauren Tsai, Shohei Uemura, or Arman Bitaraf. Terrace House likes to cast models, actors, musicians, and even the occasional office worker to round out a unique cast. Each season a different crop ranging from 18 years old to early 30's all convene in hopes of achieving their goals. Whether their goal is to be a part of an exclusive dance company or to be the next Spiderman. For others, love is the real Endgame. I know what you're thinking, isn't finding love a common trope found in American reality shows as well? So how is it any different when it's in Japanese?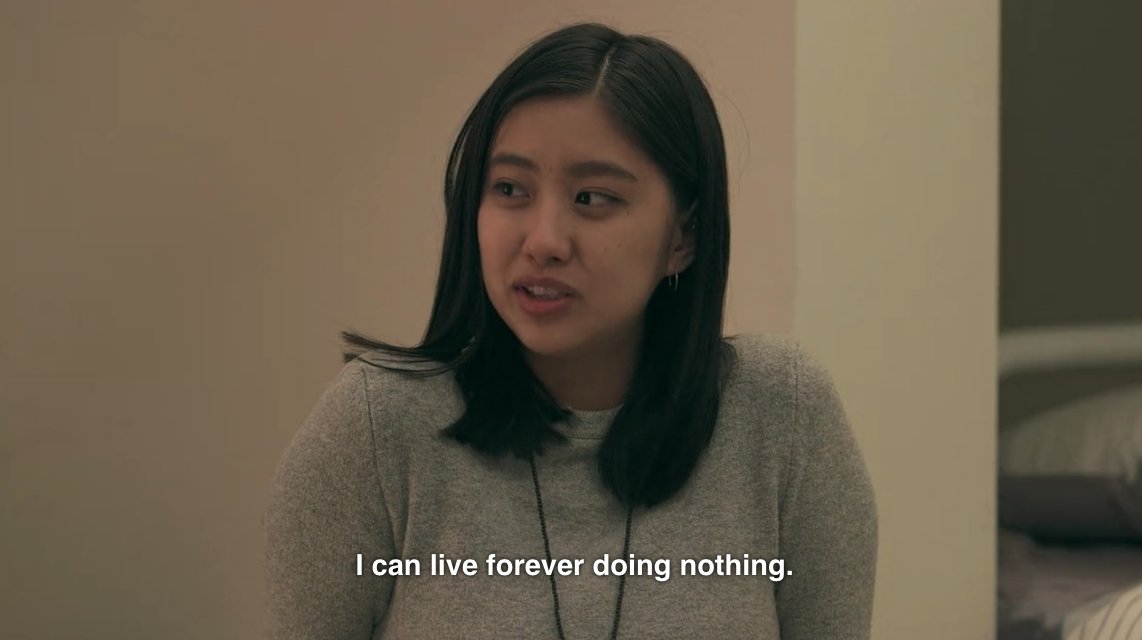 The truth of the matter is it's not.
But who doesn't love watching two polar opposites find something special in one another? This is something Terrace House has an abundance of. Just like with any reality TV show, not everyone is going to be great. There's even a list that ranks each cast member from every season from worst to greatest (sorry Wez). But each cast member added something uniquely their own to the show and the house. This feat should definitely put the Terrace House cast in the running for Best Ensemble.
3. Delightful Mundane Moments Steal The Show
You know a show is tame when someone eating another roommate's steak is the most pivotal moment of the season. Yes, 'The Meat Incident' has become a classic moment that will go down in Terrace House history. Like The Great British Bake Off, Terrace House is quiet, reserved, and joyfully banal. Not much goes on — and the show is better because of it. Who knew one could take so much pleasure in watching someone make miso soup, or cut up onions?
Truthfully, there is nothing more pleasing than weird close up shots of Japanese food as it simmers in a pot. Compared to most American reality TV shows, some of the more dramatic moments of the show aren't that serious. They're lukewarm at best. That's what gives the show its certain something. What Americans consider drama may not have the same effect on Japanese folks. As a result, their drama is vastly different and is a reflection of just how different Japanese culture is.
4. The Commentators
Have you ever watched a reality TV show and wondered to yourself, "man this show would be so much better if there was a panel of Japanese celebrities who judged everyone's decisions." If you do, then Terrace House is the perfect show for you. A small panel of comedians and TV personalities (left to right: Azusa Babazono, Yoshimi Tokui, YOU, Reina Triendl, and Ryōta Yamasato) lead the conversation on Terrace House in between scenes. The show also includes a guest panelist (usually another famous face in Japan).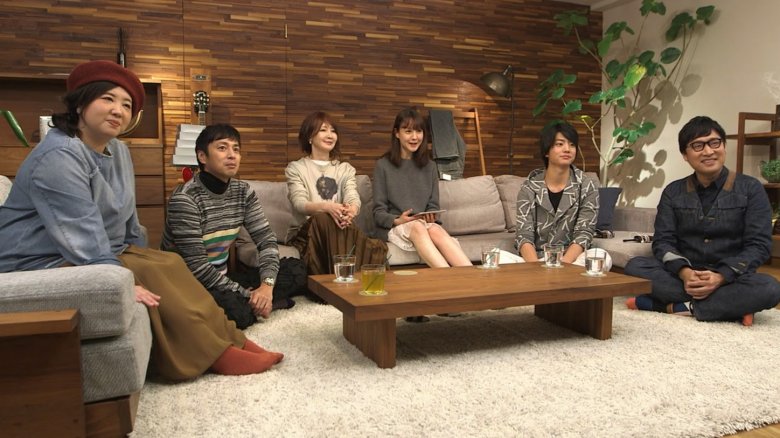 These panelists would be a humorous addition to any reality TV show. Whenever a cast member does something embarrassing or 'kawaii', you can count on these four seasoned commentators to be ready with their own hot take. These panelists often bring much-needed levity to the show through their interpretations of cast members' feelings and decisions. By the end of their brief segments, you're left wondering why American shows haven't thought to include commentators as well.
5. Chance For Romance
When you join Terrace House, you should have some semblance of what you're getting yourself into. There are lots of awkward moments at the shared dining room table. You'll see at least one heart to heart with everyone in the house about someone's lack of motivation and or life skills. And of course, there's the chance for romance. What would Terrace House be like if not for the adorable dates we get to follow the cast as they go on? Now, don't get us wrong — not every date is cute. Some are painfully awkward or even really sad to watch, yet here we are, hooked.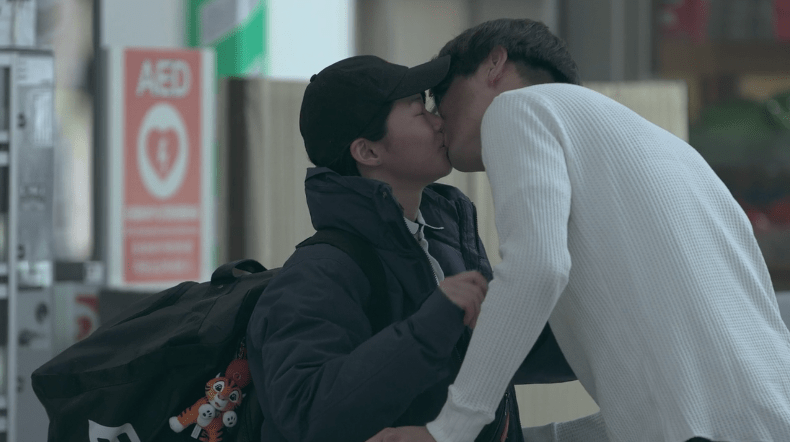 There is nothing more validating than watching your favorite members slowly embark on their romantic journey. It leaves you envious and hopeful that you too will find love, even though you're too busy watching other people fall in love from the comfort of your bed. Such slim chances — but still a chance nonetheless. Terrace House has a little bit of something for any reality TV show fan: Laughs, tears, hockey, and bad acting. All you have to do is get past the subtitles. From the sage words of Parasite director Bong Joon Ho,
"Once you overcome the one-inch tall barrier of subtitles, you will be introduced to so many more amazing films."
…or reality shows!