One of Marvel's most unique superhero TV shows, Jessica Jones, has now been around for three seasons. So if you don't yet know who Jessica Jones is, it is about time to get acquainted. "Jessica Jones is not your average superhero—she is complex and doesn't take bullshit. She is a breath of fresh air in a world where male superheroes still dominate our TV screens and women continue to be depicted as sex objects," says film expert Michelle Davis from THEGOODESTATE.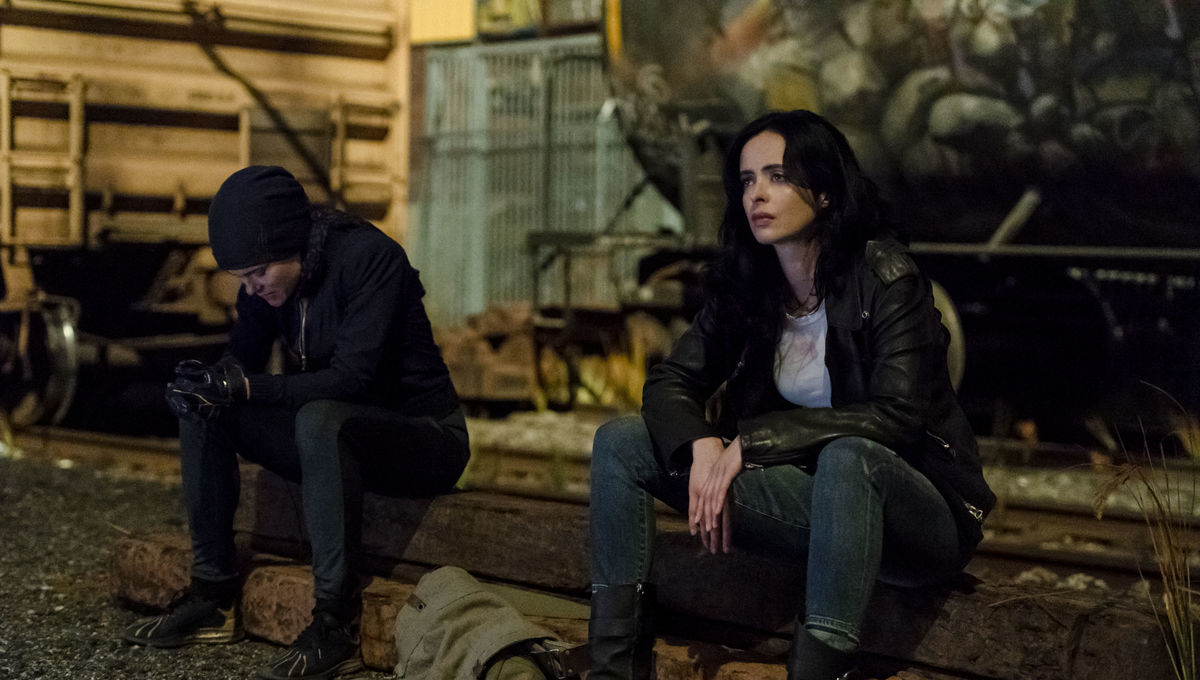 Jessica, played by Krysten Ritter, acquired her superpowers (she is exceptionally strong and can jump from vast heights) as a child when her family car collided with a military vehicle transporting mystery chemicals. It is little wonder that she suffers from PTSD and has an out-of-control whiskey habit. Combine this with Jessica's exploits as a private eye in New York and you have yourself a binge-worthy TV show with an awesome heroine. Here are just a few reasons why Jessica Jones is so badass.
1. Jessica Jones Is Pretty Damn Normal
Unlike some other superheroes, Jessica doesn't flaunt her superpowers or physical appearance. While we occasionally get glimpses of her superpowers, these are far and few between. Jessica doesn't wear a costume like Superman or owns a weapon like Thor who needs his hammer. Unlike many other female comic books or TV characters, she doesn't wear skimpy clothing. Instead, she chooses to wear a pair of blue jeans, a leather jacket and combat boots (every single day).
2. Jones Has A Soft Side
Jessica is pretty tough and always ready to step in to help those in need. She also has a conscience and feelings, which means that she can be vulnerable. She has suffered a lot in her life and drinks to numb the pain. Jessica is also mortal and can be physically hurt. Let's face it, it is Jessica's flaws that make the show such compelling viewing.
3. Jones Has Charisma
A dark tomboy, Jessica is complex and doesn't mince words. She works hard, always does her best and doesn't care about what anybody thinks of her. She is also hilarious, in a sarcastic/dark humor kind of way. Despite her brashness, Jessica is an extremely appealing character. As a viewer, you can't help but like her and root for her.
4. Jessica Jones Owns Her Sexuality
Jessica doesn't pine for her love interests; she is direct and goes straight for what she wants. "I don't flirt, I just say what I want," she tells her friend. Forget sexy shots, long conversations, and roses and chocolates. When Jessica meets Luke Cage (also a Marvel superhero) at a bar, they are attracted to each other and have sex — yes, it is as simple as that.
5. Jones Is Surrounded By Interesting Characters
Jessica's best friend, Trish Walker, played by Rachael Taylor, is a surprisingly complex character. She practices martial arts to help Jessica and makes her home into a fortress. Malcolm, Jessica's druggie neighbor played by Eka Darville, initially provides comic relief but gradually grows into a strong character who eventually becomes Jessica's assistant.
The villain in the story, Kilgrave, played by David Tennant, is also a compelling character; his truly terrifying power being the ability to control others who are in his presence.