When someone thinks of Disney, usually something such as The Lion King or The Little Mermaid comes to mind. Now, with Disney's streaming app making other films available, there are so many that are amazing and yet not talked about enough. From tales of romance to New York in the eighties, here is a list of five great pre-renaissance animated movies that are worth checking out.
1. Pre-Renaissance Animated Movies: Sword In The Stone (1963)
Ironically, this is one of the pre-renaissance animated movies that actually takes place in a pre-renaissance era of history. Based on the book by T.H. White, this film channels the childhood adventures of the famous King Arthur, from his roots as an orphan to pulling the sword Excalibur. He's guided via the wisdom of the wizard Merlin, whose grumpy ways and wacky ideas make him a riot to watch. One example would be his deciding to have Arthur and himself live as squirrels for the day because they are what he considers 'survivor' animals. What he doesn't take into consideration is how other squirrels will react to them and love induced madness ensues!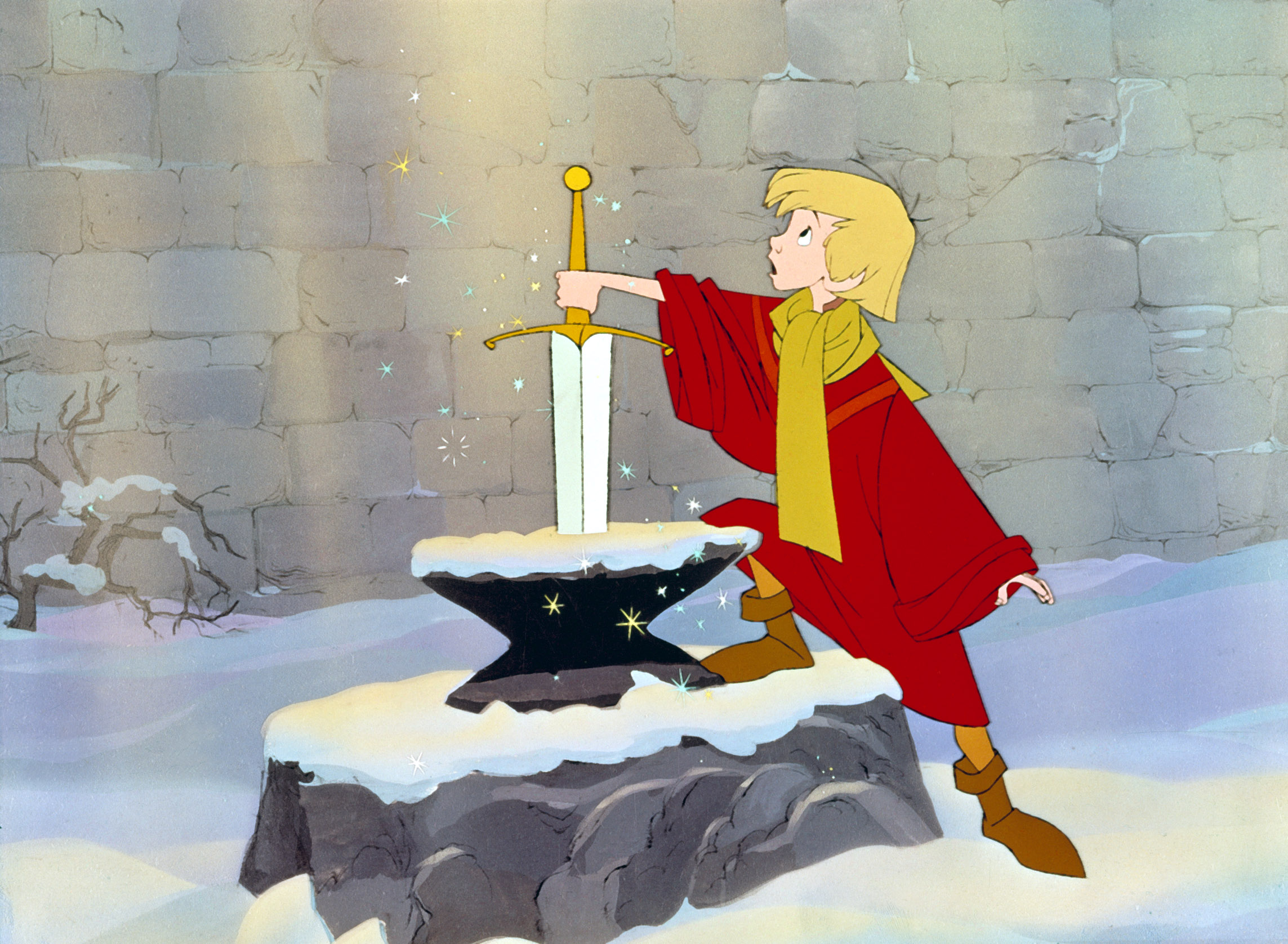 But who truly steals the show is Archimedes, Merlin's sassy owl, who never misses a chance to roast his owner. There's no true villain here in this story, but there is Madam Mim, the local maniac with the catchiest song. She's a true dark arts witch with a hate for all things colorful and optimistic and you'll love her for it. A scene where Merlin and Mim face off in a magical duel ties into what Arthur's been learning all along.
2. The Rescuers (1977)
In true Disney fashion, this movie takes place under the idea that mice run the Rescue Aid Society, the fictional animal equivalent of the United Nations. Here, Miss Bianca and her partner Bernard head off into the Louisiana Bayou to save a kidnapped little girl named Penny. Medusa abducts her in order to use her to pull a rare diamond from a small hole. She's a great antagonist not only thanks to her rotten greedy personality but also because she falls into the category of 'realistic' villains.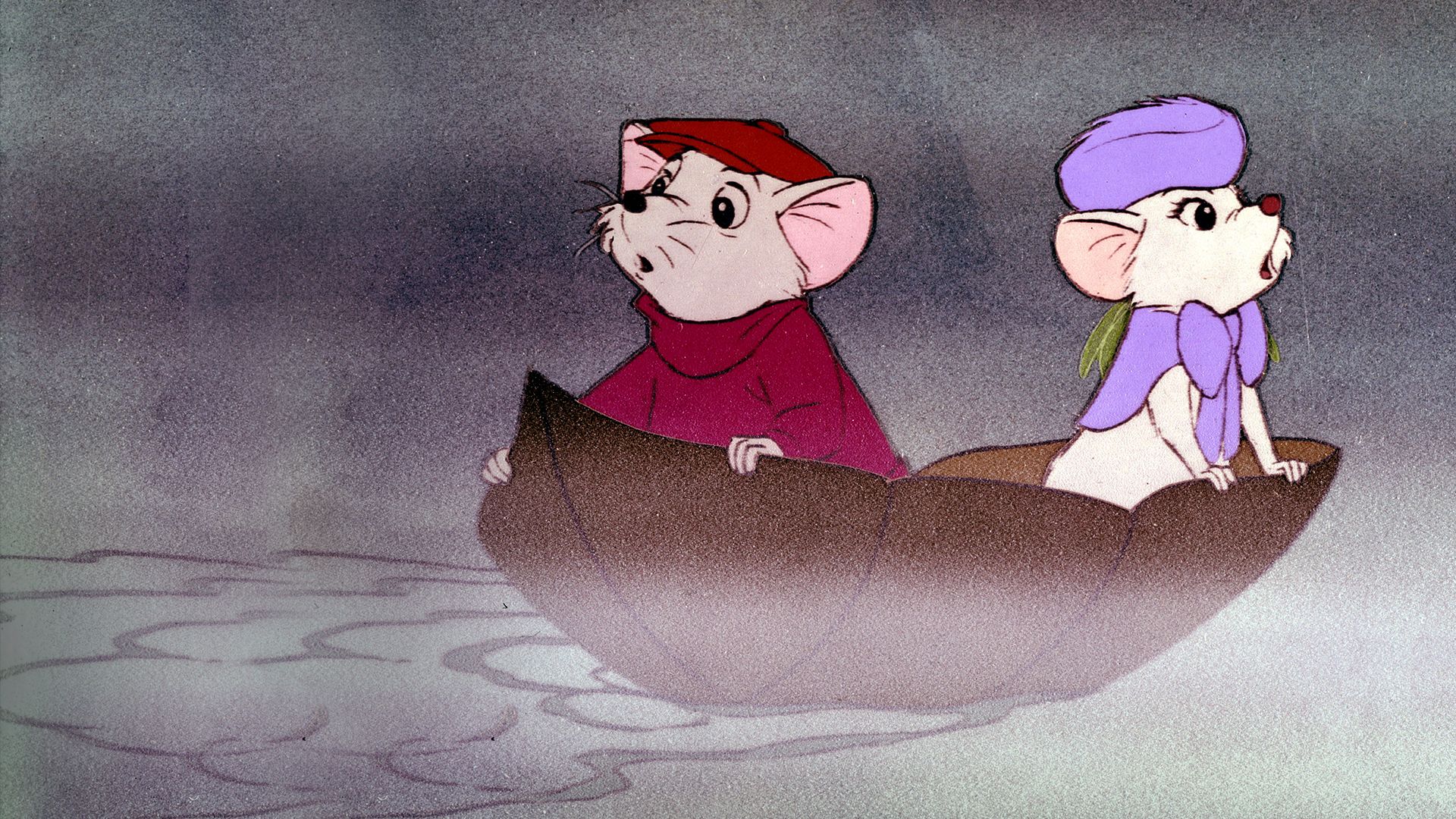 See, there's no reason to fear someone like Maleficent from Sleeping Beauty for example because dragons aren't real. But child kidnappers are very much unfortunately the opposite. However, Bernard and Bianca represent the real, brave people who jump to work when someone disappears.
3. Pre-Renaissance Animated Movies: The Aristocats (1970)
The Duchess and her three adorable kittens live the ultimate life of pampering with their wealthy owner, Madame Adelaide. Life can't get better, that is until the family of four finds themselves unexpectedly far away from home. They find a helpful guide via the charismatic stray Thomas O'Malley and as Duchess falls in love, she finds herself torn between loyalty to her owner and a life with her newfound significant other.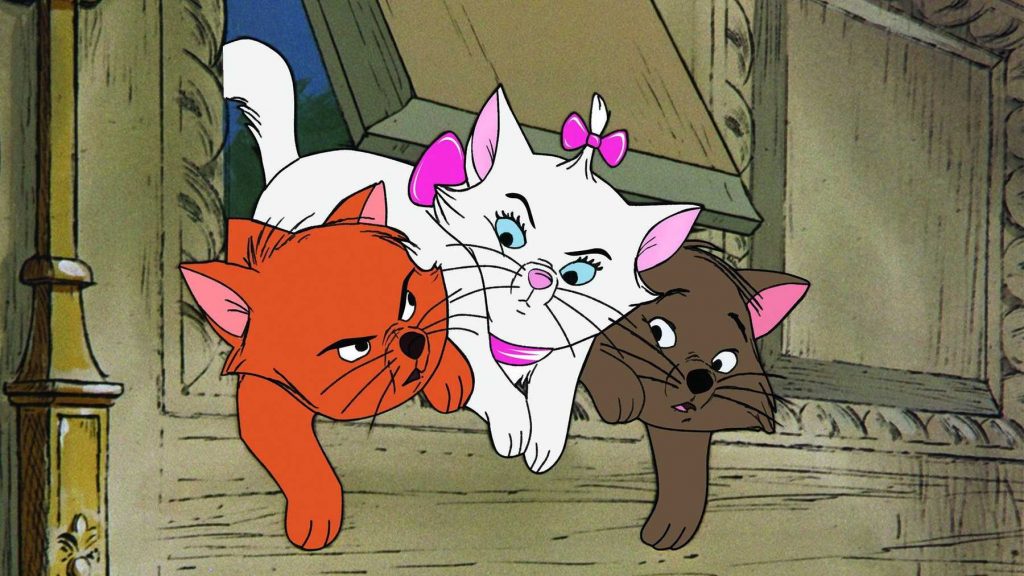 It's an uncommon yet realistic plot device in films. This is because we all want to live life, but wonder what will happen if we move far from family. What's the cost of the decisions we make? Besides asking about these philosophical matters, much of the comic relief comes in the form of the English Gabble Goose Sisters. There's also Scat Cat and his gang of jazz musicians who sing a musical number that will leave you humming about wanting to be a cat!
4. Oliver And Company (1988)
If you love funky music and music in general, you'll love this Olive Twist inspired film because it has songs performed by tons of famous people. Performers range from Bette Midler to Huey Lewis to Ruth Pointer (of the Pointer Sisters) to Billy Joel. In between these musical numbers, the story of a little kitten unfolds. It fits as one of the pre-renaissance animated movies because Oliver has a rebirth in life.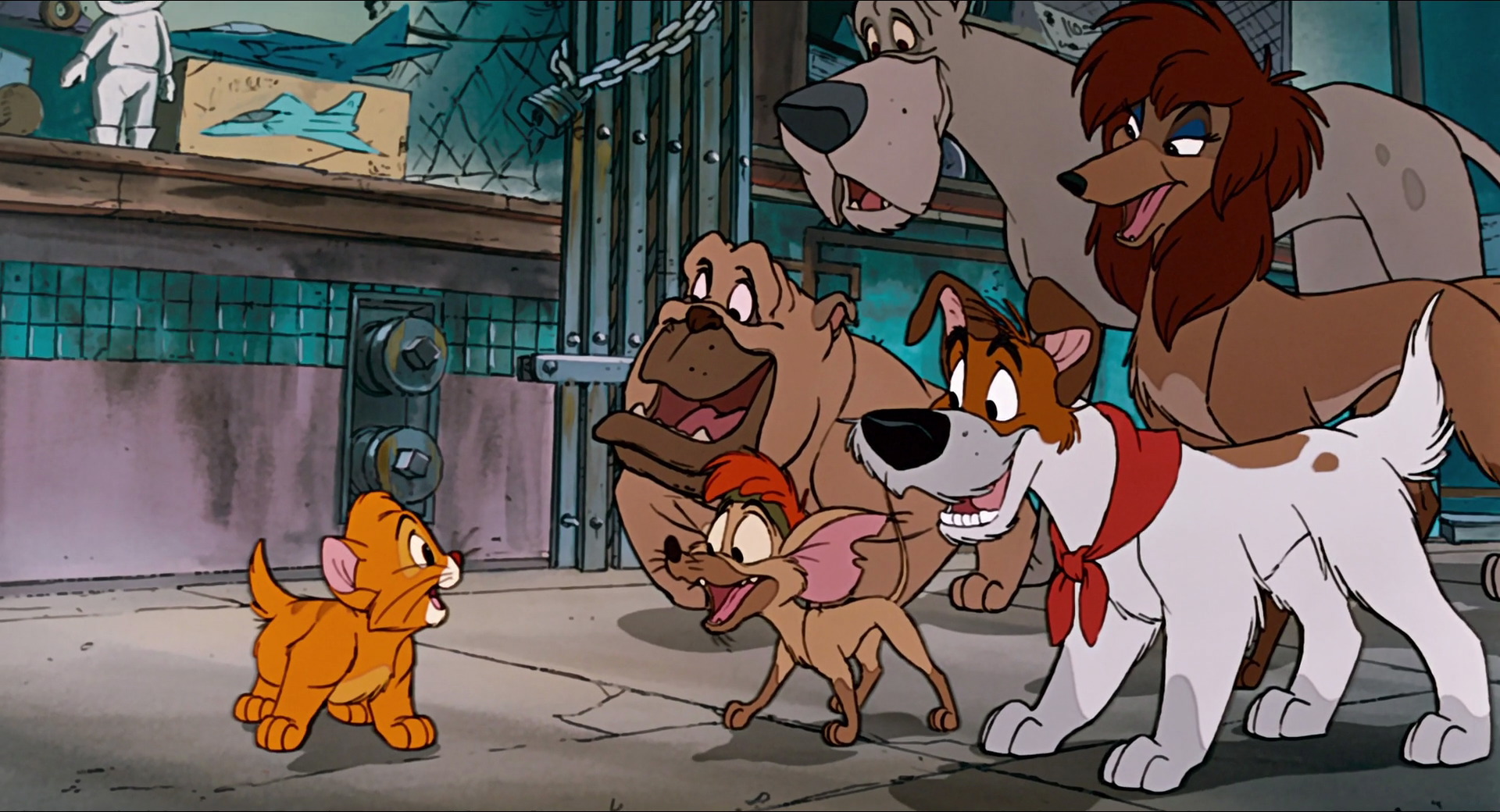 We see him go from homeless orphan to gang member to uptown pet, to finally finding happiness. It's a coming of age tale with some mobster themes and New York City culture thrown in the mix. Oliver bounces down Fifth Avenue to find his place, and this film will surely find its place among your favorites.
5. Pre-Renaissance Animated Movies: The Black Cauldron (1985)
This horror-fantasy tale was Disney's first PG rated film and for good reason; the animation is downright grizzly along with its main antagonist, the Horned King. Based on the book series The Chronicles of Prydain by Lloyd Alexander, it follows the story of a farm boy named Taran. He is assigned to watch over a pig with sear-like powers. These powers are desired to be used by the Horned King to raise an undead army.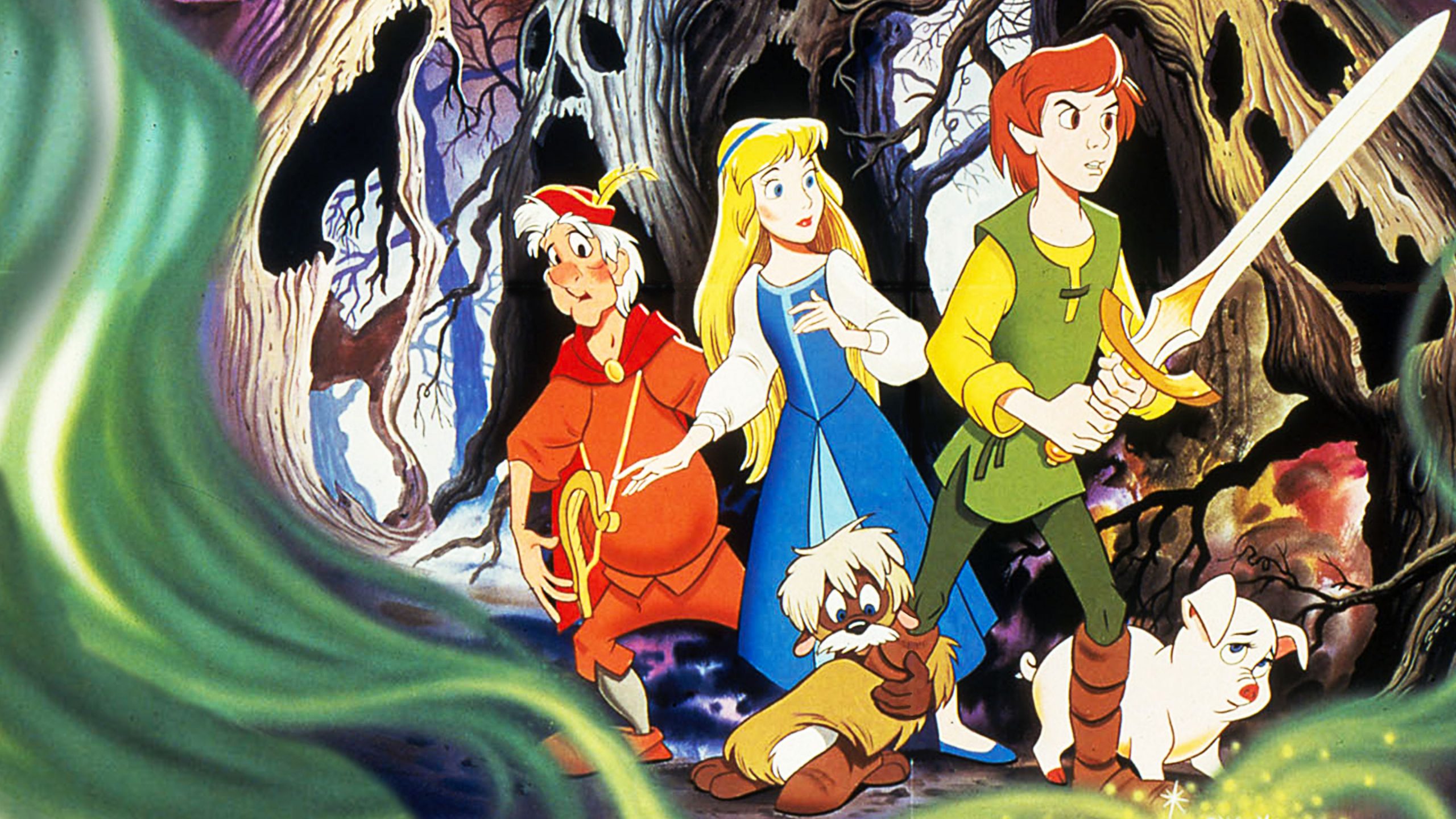 Along the way Taran meets the silly creature Gurgi, the strong willed yet kind Princess Eilonwy and a funny bard. If you enjoy a Not-Disney Disney type film, this one's definitely up your ally; it's creepy, dark and downright sad at times. Yet the edgy plot devices balance out through the heroism Taran develops, from farm boy to sword wielder. In a nutshell, its Lord of the Rings meets the Wizard of Oz meets Neverending Story.     
These Are The Perfect Choices For Staying In
Want to show your kids something besides Frozen on family movie night? Need something to keep them busy while you do chores? Or just in the mood for some nostalgia? Take a chance on a boy's journey to his royal destiny, or maybe a journey in the bayou! The magic of Disney is that it can take you away to just about anywhere, and now with a streaming platform, that adventure is available at your fingertips.