The Good Place is a show that seems to have won over the hearts of many thanks to its hilarious nature and interesting premise. What exactly happens after you die? That's the question The Good Place gives us insight into by having its own interesting afterlife setup. The series follows a group of members who seem to be having a less-than-positive experience in their tailor-made paradise. We come to laugh, cry, and smile with this lovable gang. Unfortunately, at only three seasons long you can get through the episodes pretty quickly. But if you can't watch all of them right away, which The Good Place episodes are a must-see? Here are our picks for the top five must-see The Good Place episodes!
1. Season 1, Episode 11: What's My Motivation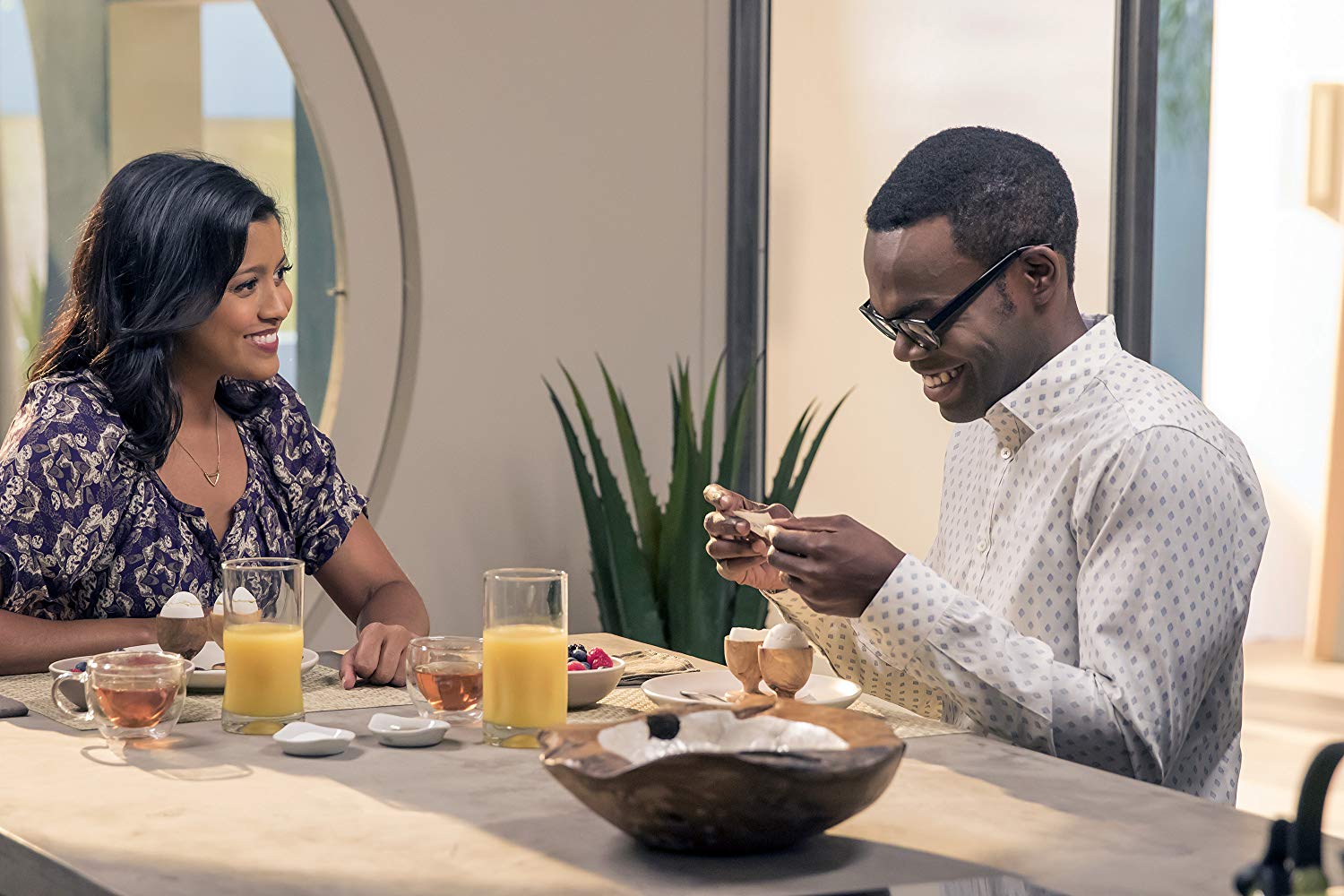 One of the most hilarious ongoing storylines to appear in The Good Place episodes is Jason and Janet's relationship. This episode is where their marriage starts! Michael finds out about it and becomes increasingly confused and frustrated throughout the whole ordeal. Jason and Janet were never even supposed to have a romance because Jason was a member of the neighborhood, and Janet is technically not even a person! Janet is supposed to be an informational assistant that is meant to assist everyone in the neighborhood.
During this episode, Eleanor and Tahani race to try to boost her point total in order to help keep her in the Good Place. Eleanor is doing this in order to establish a viable reason for the Judge to allow her to stay. Chidi also figures out how the Real Eleanor fits into his life in the Good Place, and his feelings for her as his true soulmate now that she has recently appeared.
3. Season 1, Episode 13: Michael's Gambit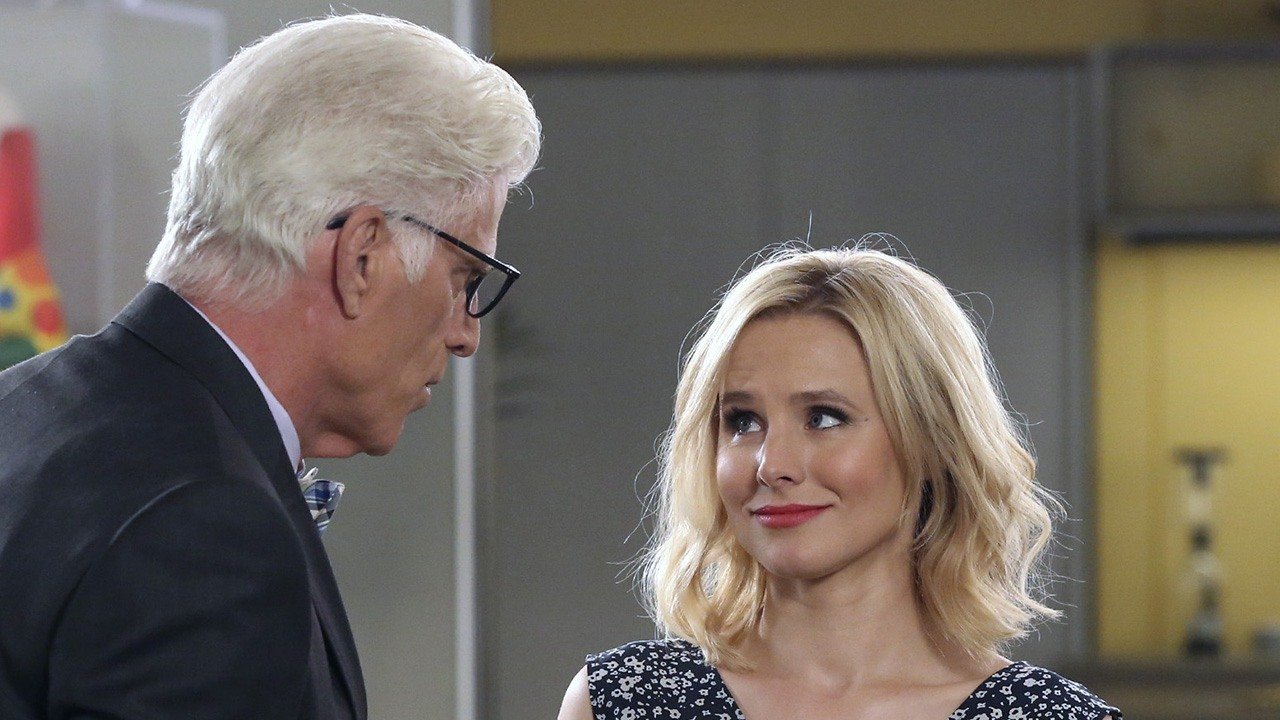 Out of all The Good Place episodes, this one was one of the most important ones in the series. It really brings everything together and helps us understand why exactly the Good Place has been such a mess. We also finally understand how exactly Eleanor and Jason slipped through the cracks and ended up in the Good Place. This is one of those episodes where it gets more complicated by the minute. Right until the last minute, anything can happen until we get the plot twist of all plot twists.
3. Season 2, Episode 7: Janet and Michael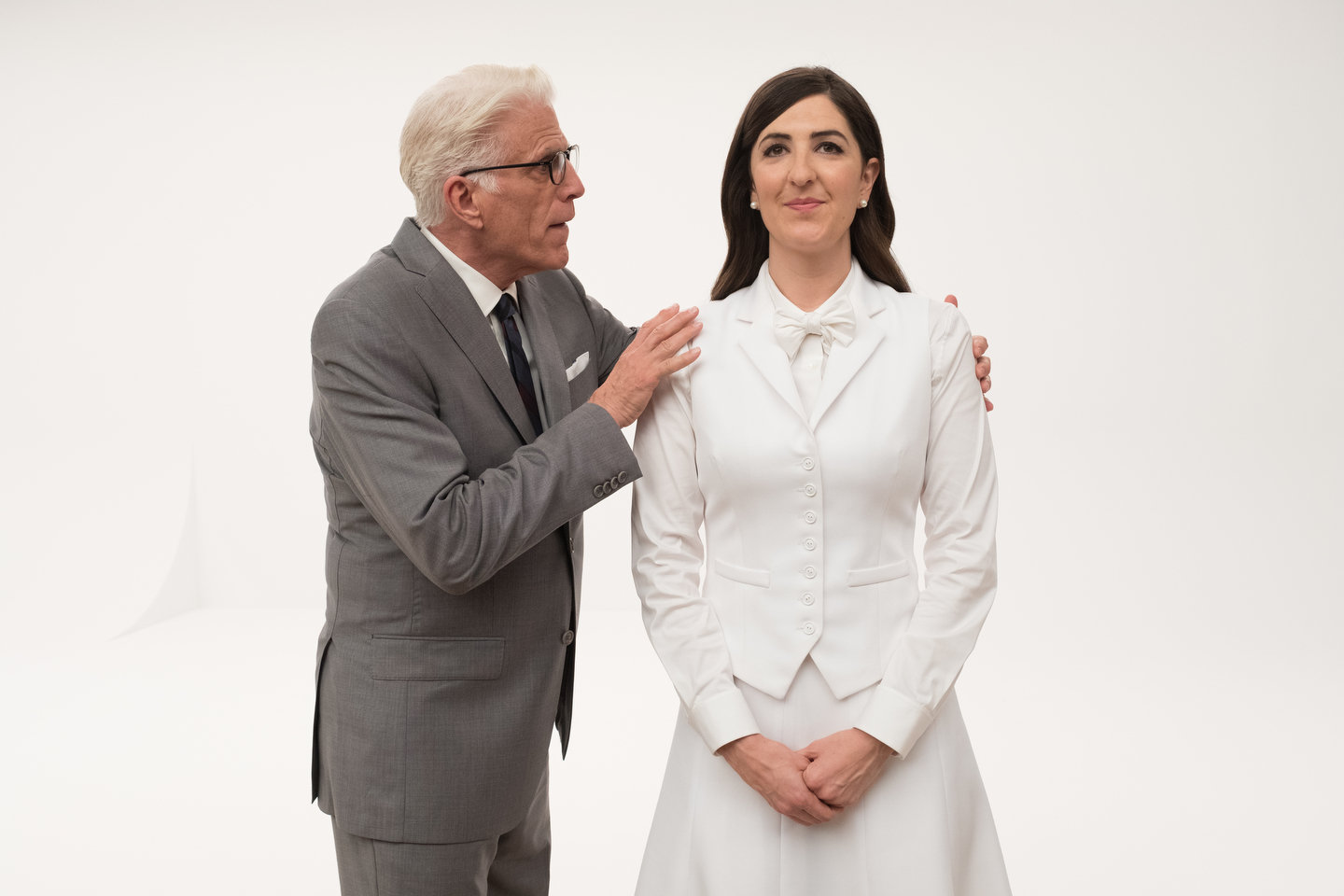 We get a better look at Janet and Michael's friendship and its origin. They weren't supposed to have an architect and Janet's relationship. Although things start smoothly between them and the neighborhood that Michael created, eventually troubling times come. Janet starts a glitch and it begins to affect the neighborhood. Michael and Janet try to get to the bottom of the situation. Due to Janet's repetitive rebooting, she becomes more human and begins to struggle with having emotions and coping with her new understanding of love.
4. Season 3, Episode 6: The Ballad of Donkey Doug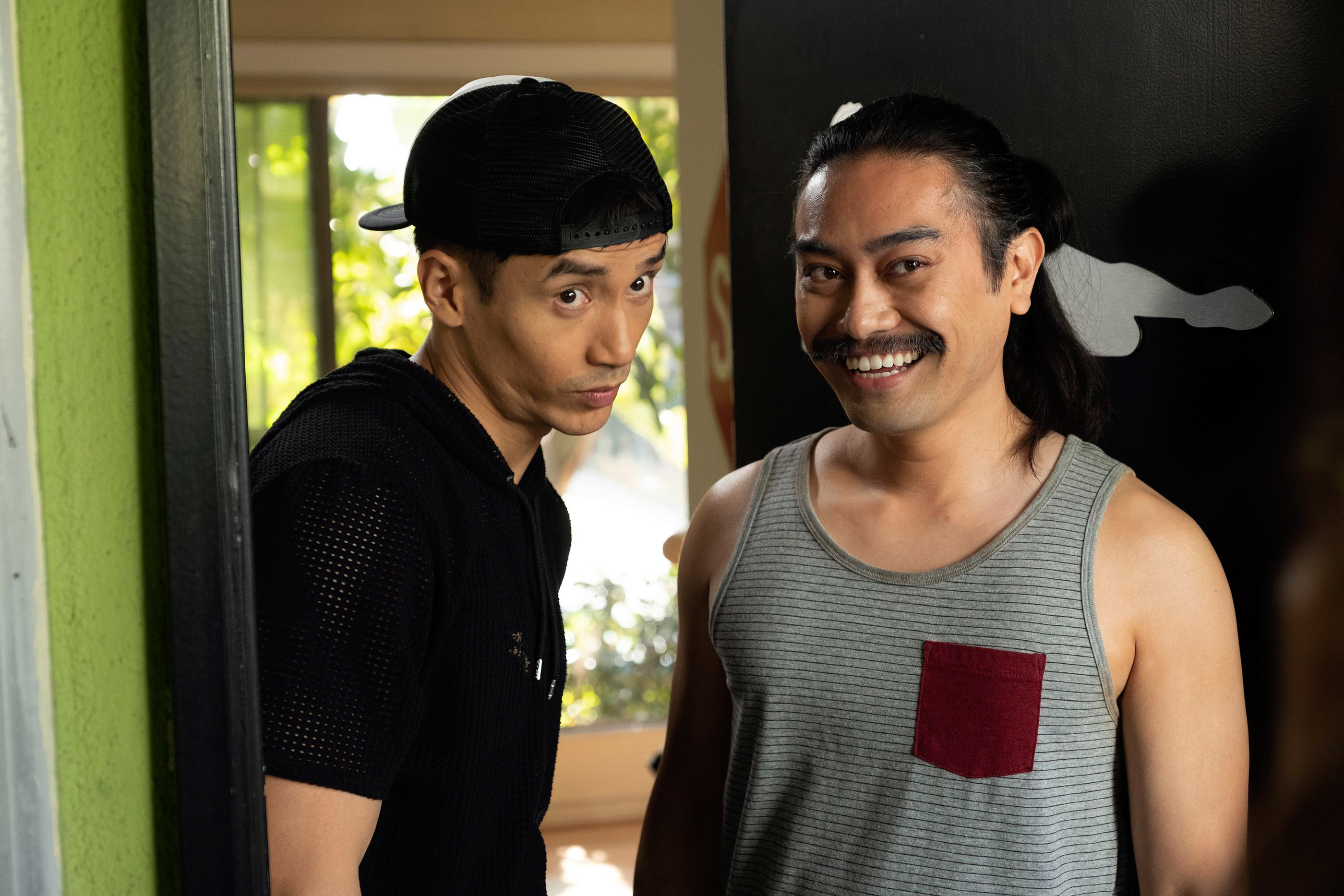 Now that the gang is trying to help Jason earn his passageway back to The Good Place, they head back to his hometown of Jacksonville, Florida. We finally get to meet the infamous Donkey Doug that he so lovingly recalls from time to time. However, the more we learn about Jason's past the odder it sounds. Donkey Doug is his dad? Why does he call him Donkey Doug and not Dad? There is no understanding of Jason, and this episode both helps and confuses us even more, which is appropriate for Jason given his nature.
5. Season 3, Episode 10: Janet(s)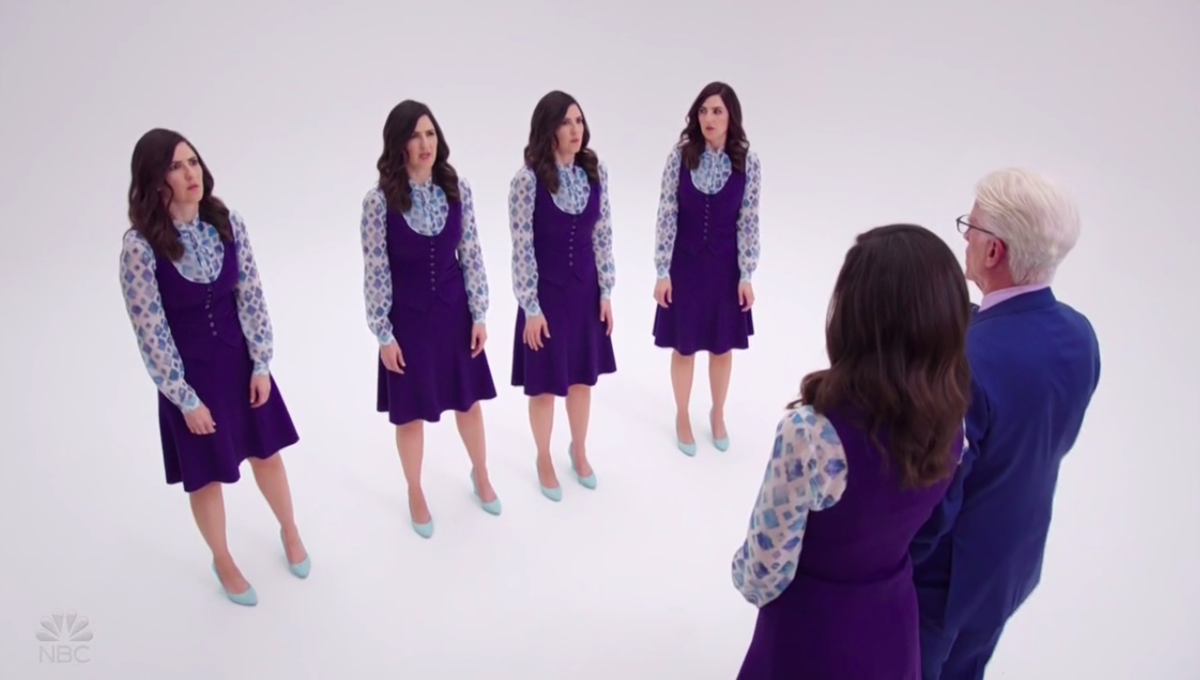 This is probably one of the most critically acclaimed episodes of all The Good Place episodes. When Janet transfers everyone into her void, all the humans become Janets. D'Arcy Carden does an amazing job playing Chidi, Eleanor, Tahani, and Jason. The entire time they spend in the void is both hilarious and suspenseful. A brave Eleanor opens up about a past reset she saw between herself and Chidi. As this goes on, Janet and Michael try to get to the bottom of a potential error in the accounting department for the life points of the humans. So much goes on in this episode that you don't mind rewatching it a few times!
Get To Watchin' The Good Place Episodes!
There are a lot of twists and turns throughout the series, and we tried to capture the best of them in this list. These episodes give a lot of insight into the characters' pasts and even provide a better understanding of their relationships with one another. However, the fun doesn't stop there! The entire series is great, and there are a lot of other hilarious shows that are great to binge out there too.