Webtoons are gaining popularity for their genres of romance, drama, and fantasy, but what about the comics that seem a little closer to reality? Slice-of-life webtoons explore the everyday phenomenons experienced by authors to provide encouragement and comical relief. While they are supposed to be recognizably about life, some are just too relatable. These five hand-picked webtoons will become small staples in your life as you affectionately think "same."
Webtoons Ratings
The Webtoons ratings provided for each comic are generated by the website itself. Each reader is able to rate a webtoon out of ten stars which is then averaged to create the ratings listed. Once you've read these webtoons why not give them a rating to encourage others to check them out as well?
1. Murrz by Murrz
Webtoons Rating: 9.65
Updates: Tue, Thu, Sat
Episode Count: 300+
Murrz is focused around the life of, you might have guessed it, Murrz! You'll witness the stand-off attitude of Doobz, the oldest of two felines, and the embodiment of cuteness, Beanz. Murrz and Boobz, her boyfriend, lead a relationship filled with odd, but loving, moments. Webtoon enthusiasts and newbies are sure to enjoy Murrz's ridiculous life filled with fart battles, failed beauty tutorials, and more!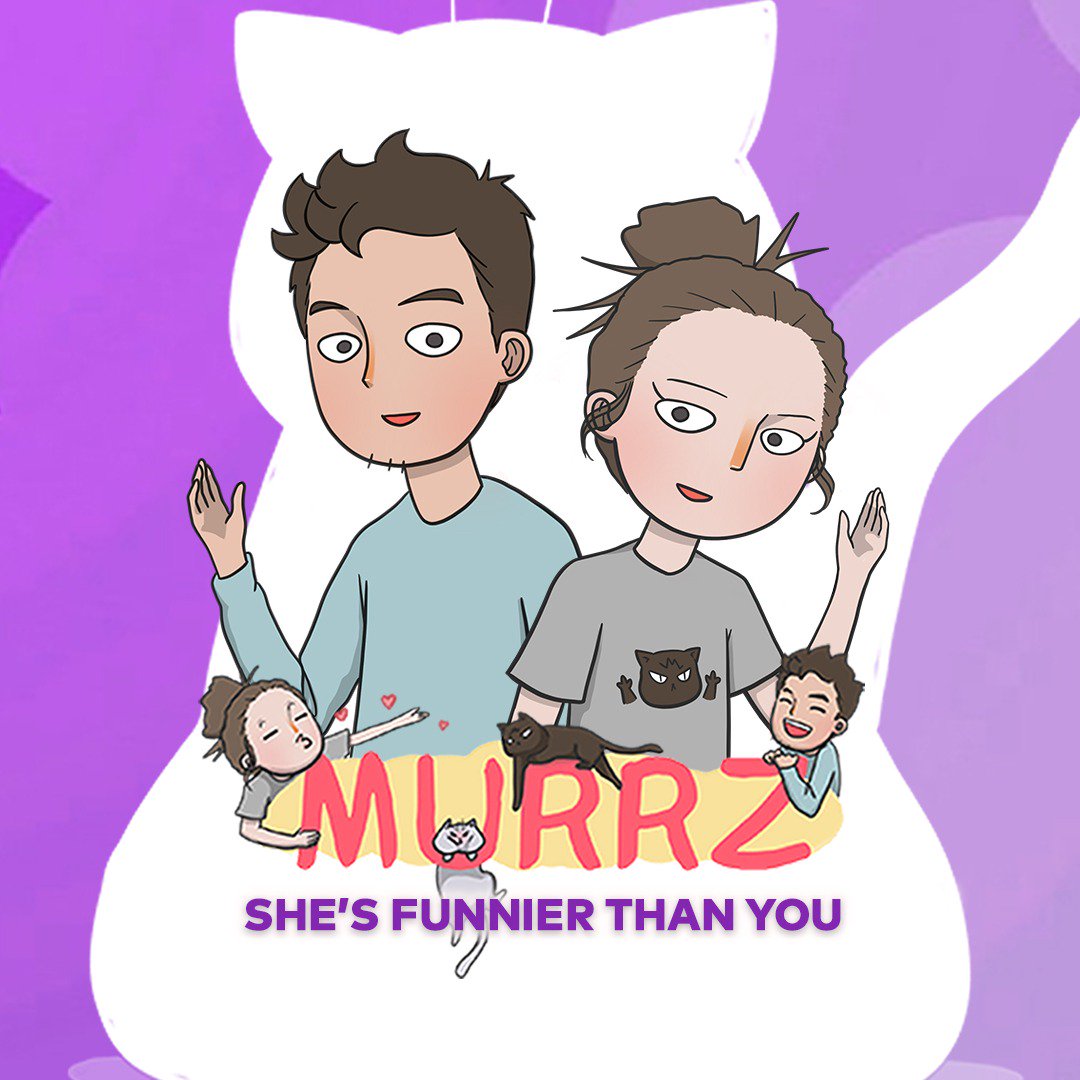 Murrz episodes hop from varying topics that all can relate to: "How to Get a Boyfriend," "Shave," and "If My Period Was a Person." Murrz has created a visual representation of all the wacky thoughts that, once in a blue moon, run through people's minds. Likewise, Her drawn comical expressions portray our own inner-selves' true reaction to a number of situations. Read a webtoon that understands the everyday you and subscribe to Murrz!
2. Brutally Honest by Deya Muniz
Webtoons Rating: 9.47
Updates: Completed
Episode Count: 80
Brutally Honest portrays the actions of its author, Deya Muniz, as she usually goes about life. Some episodes are part of her Q&A feature in which Muniz responds comically to a question asked by a reader. In addition to her human friends, Muniz creates an allegiance with some aliens. Clearly, Muniz is headstrong, a bit odd, and in all aspects living her best life.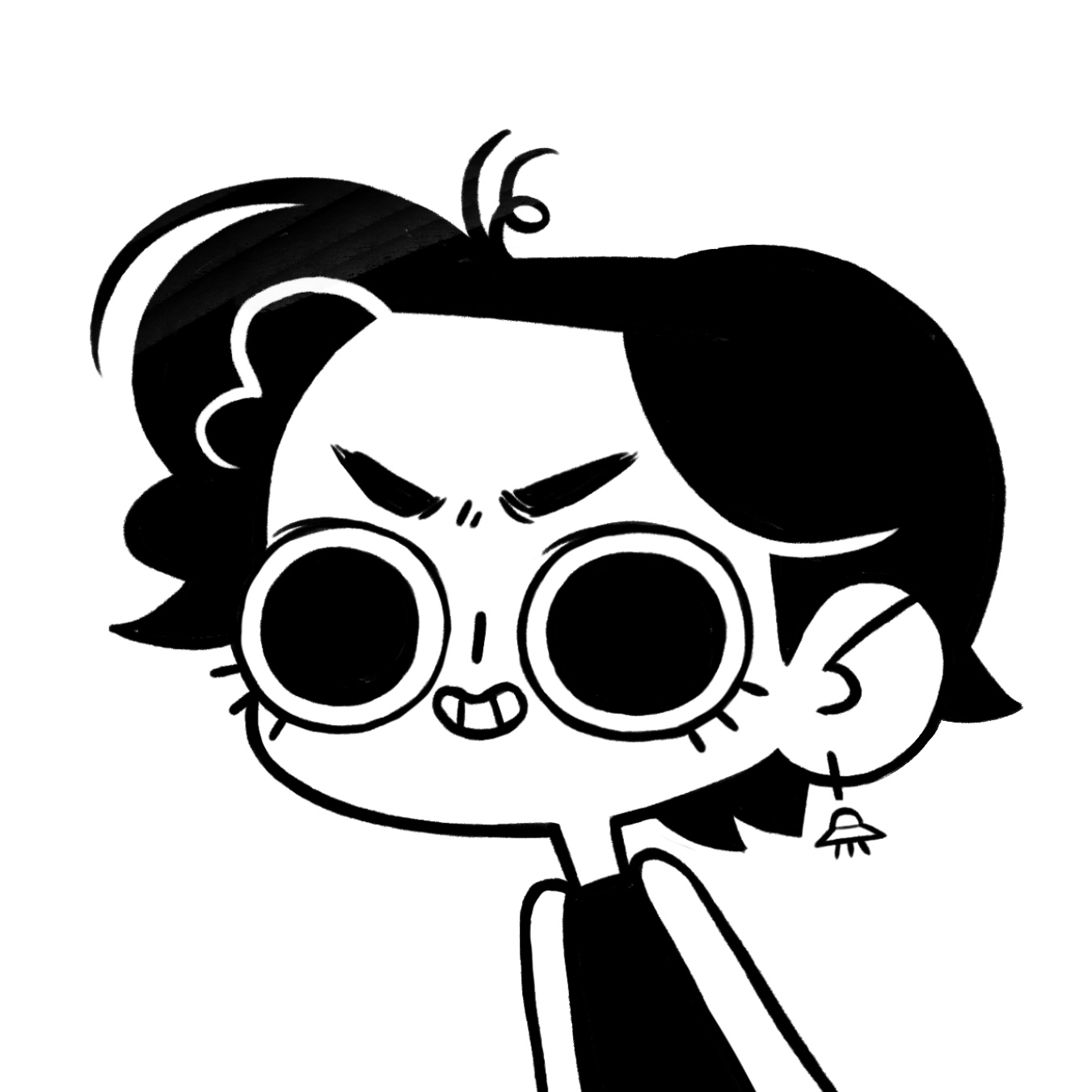 Muniz dips into the importance of photograph angles, kids, and her past. Each episode portrays how Muniz personally handles different situations we all face in life, for example, "Restaurants," "Hair Decisions," and "Anger." While readers may not be exactly similar to Muniz, there are many thoughts that are still relatable to people of all ages. Subscribing to Brutally Honest will have you reflecting on your own reactions to life!
3. My Name is Benny by Sokomin
Webtoons Rating: 9.70
Updates: Wed, Thu
Episode Count: 200+
My Name is Benny follows around gas-mask-wearing Benny and her adventures with her closest friends Timothy and Isaac. Benny possesses more pizzazz in her creative funny bone than the average person, causing her to live life according to her own rules. Pulled along for the ride that is a life with Benny, Timothy and Isaac find themselves in situations they would never have been in otherwise.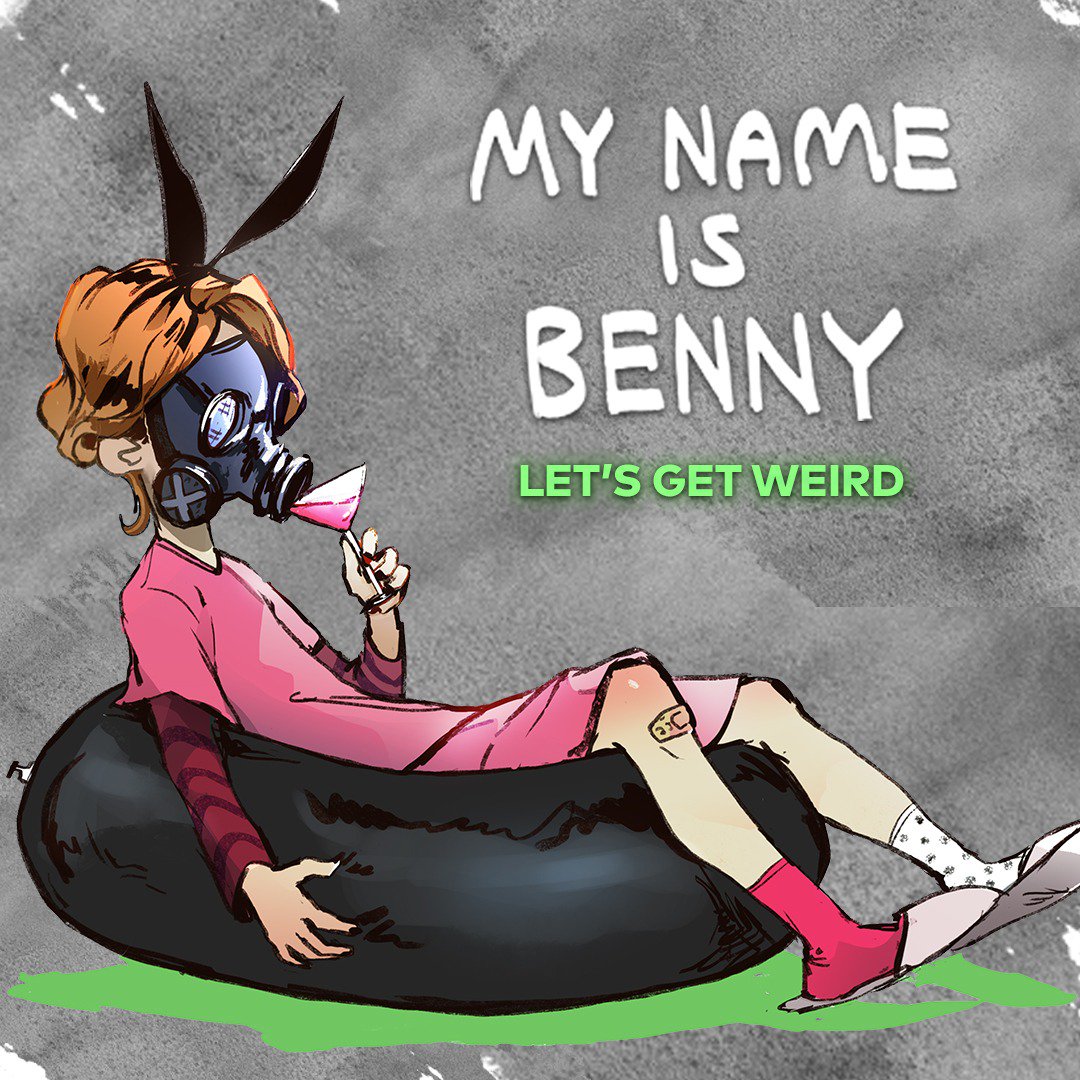 While My Name is Benny may not seem relatable to many because of Benny's extraordinary personality, readers can feel their inner child be released through the series. Episodes like "Makeup," "Online Shopping," and "Pulling It Off" can encourage readers to, above all else, be unapologetically themselves. If your personality can be described as "coloring outside of the lines," look no further because this is the comic for you. Subscribe to My Name is Benny to witness living life where only one opinion matters — your own!
4. AXED by Shren Patel & Emi MG
Webtoons Rating: 9.69
Updates: Wed, Sun
Episode Count: 50+
Season Two Unannounced!
AXED centers around Axelia, a newly graduated monster hunter, living in a world of recently-declared peace among humans and monsters. Accompanied by her innocent, nature-loving friend, Fauna, and annoying, underachieving demon, D.B, Ax is on a mission to get a job. She'll try anything to bring in money, however that doesn't always mean she'll succeed.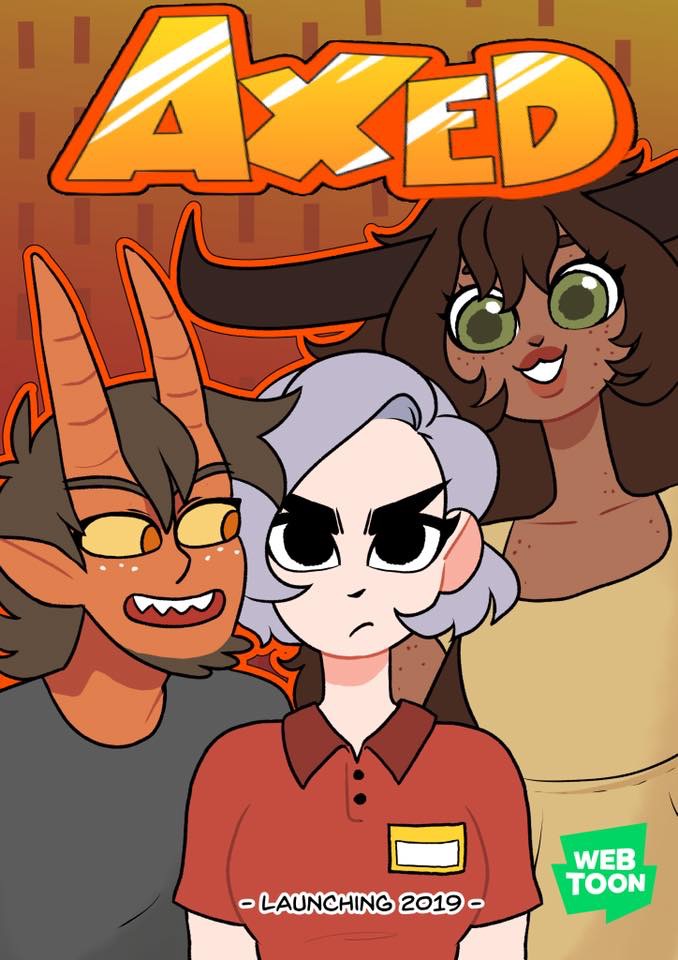 Beyond the fantasy world of humans and monsters is the story of a girl just struggling to make it. "Unemployment Counsellor," "Roommates," and "Delivery Truck Driver" are a few episode examples that all recent college graduates can relate to during the job-hunting phase. With the situation of the world now, unfortunately, more people can relate to the never-ending ridiculous nature of finding, and sticking to, a job. If you've ever felt like picking up an axe in defense of all the curveballs life has thrown your way, instead subscribe to AXED for well sought relief!
5. Average Adventures of an Average Girl by lallirrr
Webtoons Rating: 9.27
Updates: Completed
Episode Count: 170
Average Adventures of an Average Girl follows the daily experiences of its author, a young wanna-be artist. Whenever life seems to shine bright on Lallirrr, reality bursts in with a personal raincloud. Lallirr, like many readers, attempts to live an average life when obstacles of aging seem to be blocking her path.

As stories escalate, inner thoughts are revealed about all those ungodly situations you embarrassingly find yourself in. Episodes like "Academy Award," "Weight Limit," and "Wrong Outfit" bring reality and daydream seamlessly together. If you've ever felt like a "One Dollar Baby" instead of a "million," relate with Average Adventures of an Average Girl!
Need More Webtoons?
If you've taken the time to check out these five webtoons, then you're probably in the market for more! Well, no need to fret because Webtoons is a site filled with even more relatable slice-of-life comics. If AXED had you wanting more fantasy than reality, you can check out the other genres offered as well.