With everything going on in the world, it seems that your baseball spirit could dwindle into nothing. Every year baseball starts in late March. With the recent pandemic, the opening day seems to be moving further and further away. Everyone is quarantining themselves and practicing safe distancing themselves from watching movies and TV shows on their favorite streaming services. While we won't be able to see our favorite players hit the field any time soon, here are five movies to keep you in the baseball spirit until the season starts.
5. Fever Pitch
Jimmy Fallon and Drew Barrymore show two opposite sides of the human spectrum towards baseball. Ben, the school teacher, played by Jimmy Fallon, has been obsessed with the Boston Red Sox since 1980 when his uncle introduced him to the heartbreaking team. Lindsey, played by Drew Barrymore, is very work driven and baseball hasn't been on her radar.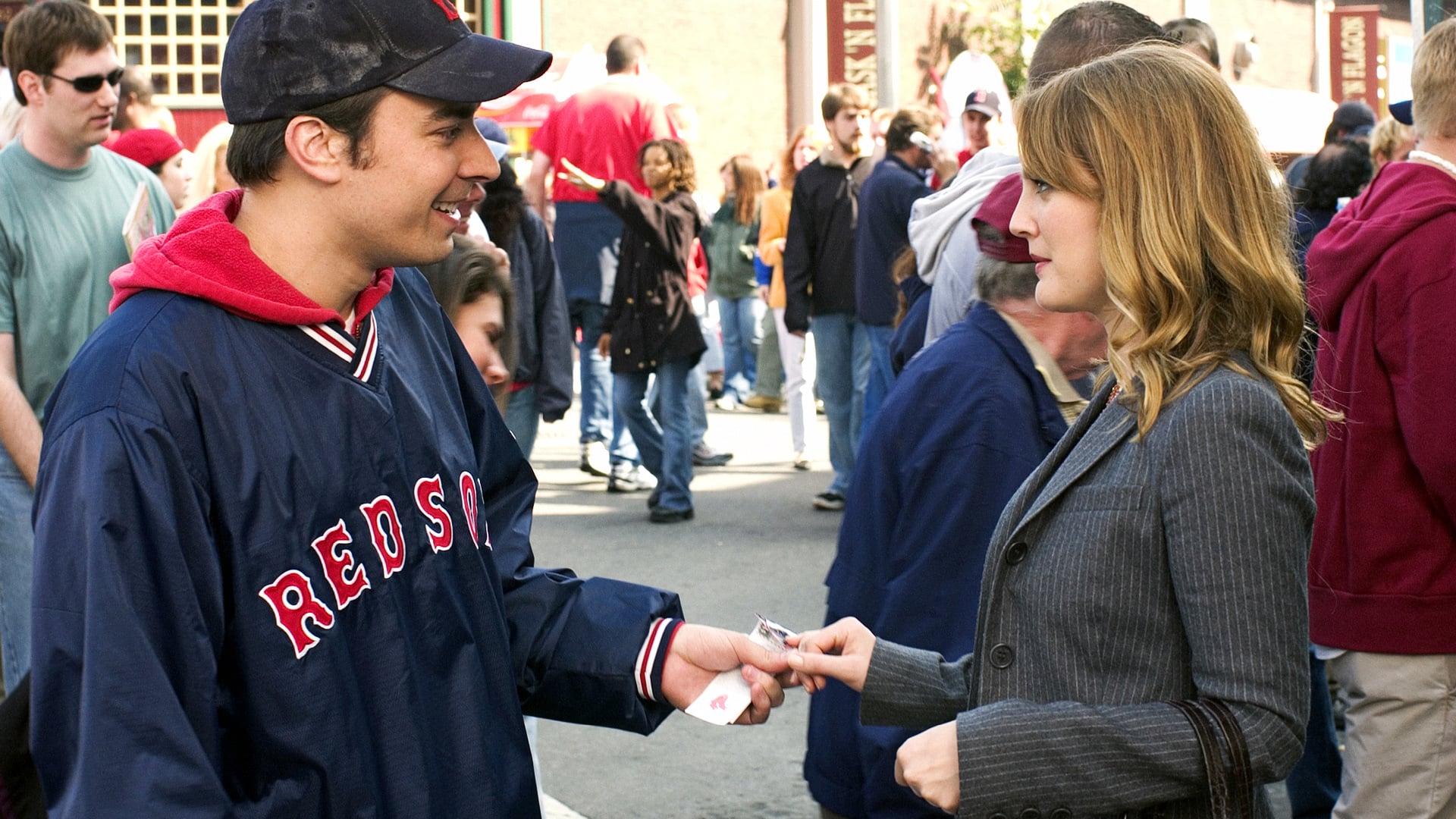 If you are looking for a romantic comedy to boost your baseball spirit, this is where I would start. From competitive females to best friends taking care of a sad Ben, this movie will keep you laughing.
4. The Rookie
Dennis Quad is Jim Morris who is the high school science teacher and baseball coach of Big Lake Owls. He had four surgeries on his shoulder after an old baseball injury and hasn't pitched for a few years. When his high school catcher eggs him on, Jim throws a pitch so hard it hurts the catcher's hand. After this, the team made him promise that if they made the playoffs, he would have to try out for a major league team.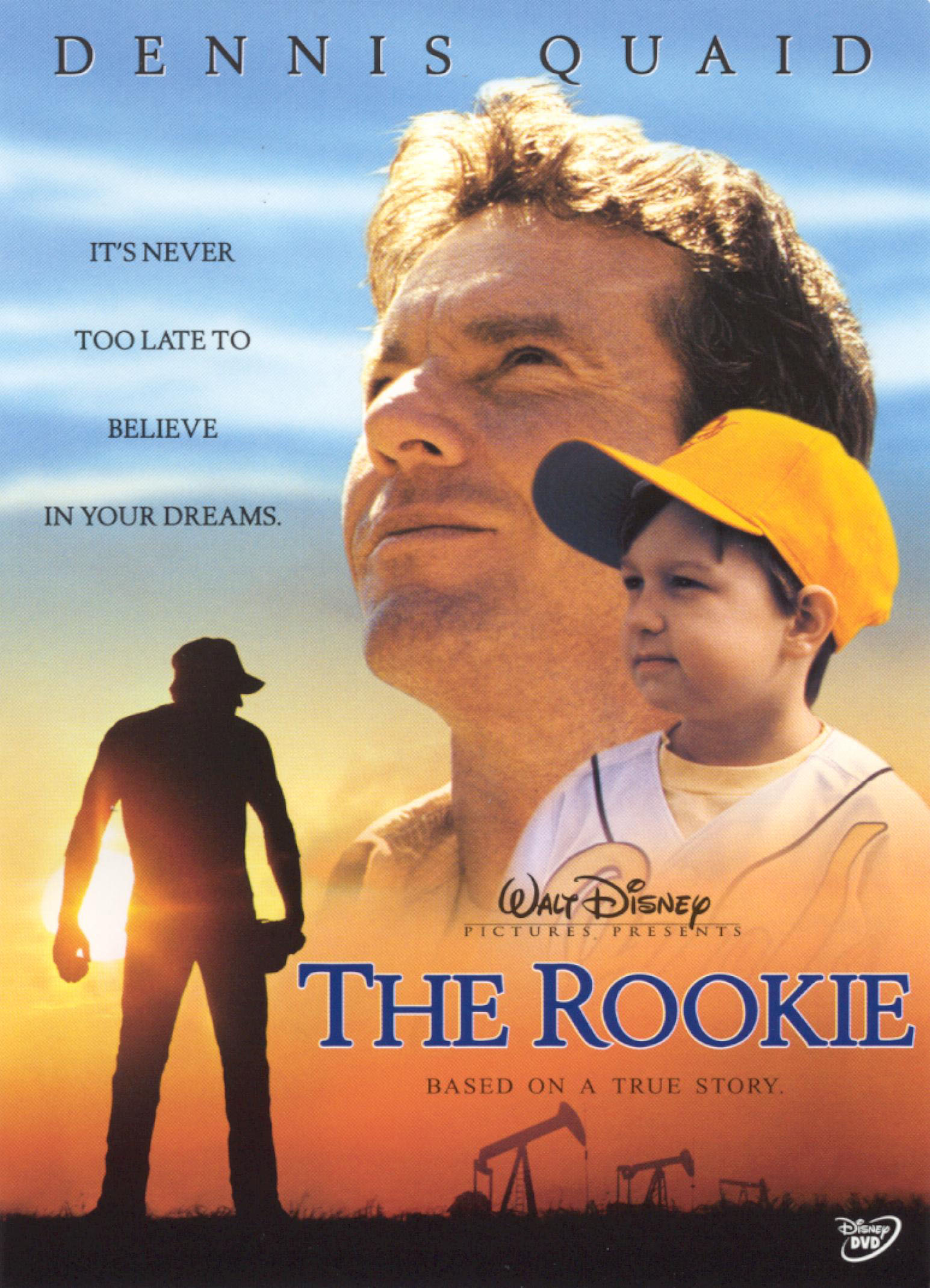 This is the underdog story of baseball. An older player going into the MLB as a rookie is almost unheard of, but the movie is based on the true story of Jim Morris' 1999-2000 season for the Tampa Bay Rays. Baseball movies that are based on a true story often bring the baseball spirit out because you always want to root for the underdog. This is available on Disney+ for free but also Amazon Prime to rent.
3. The Sandlot
Pickels, Babe Ruth, Baseball, and a big dog…what more can you ask for in a movie to help your baseball spirit? If you know nothing about baseball, this is a good place to start. You can learn everything you need to know as a baseball fan about Babe Ruth. If you are looking to reminisce about your childhood, the boys in this movie act exactly how you would expect younger boys to act during the summer.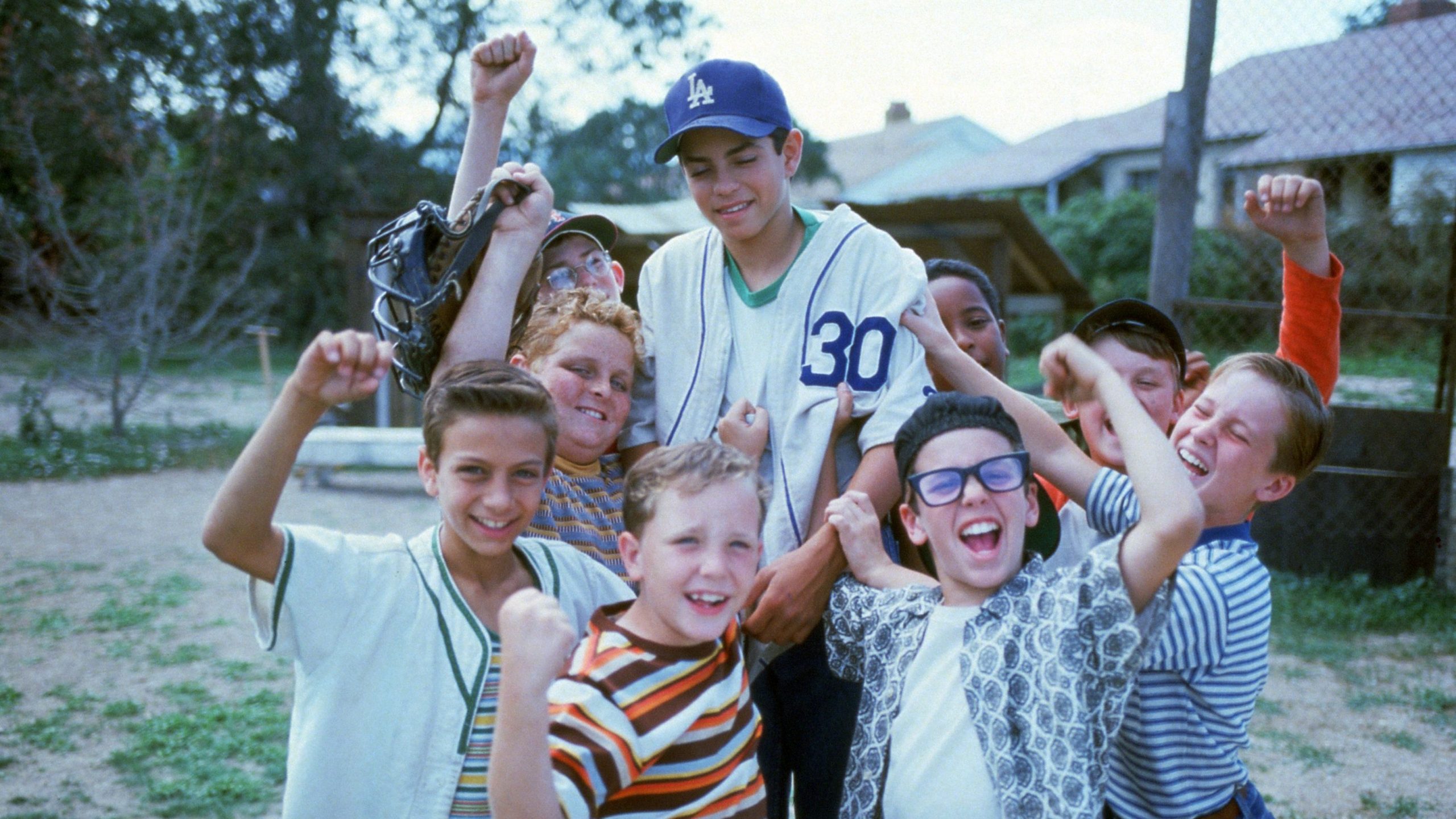 "Smalls" moves into a new neighborhood and joins the local kids in playing baseball during the summer without knowing anything about baseball. After the group's baseball prodigy, Ben Rodriguez, busts a baseball hitting it, Smalls goes home to grab a baseball that his stepdad has displayed on a trophy — a Babe Ruth signed baseball. Miraculously, Smalls hits it over the fence into the giant Bull Mastiff's territory. The Bull Mastiff is affectionately nicknamed The Beast. Ultimately, this story brings you back to when you were a child and played baseball on your own without caring about the bigger picture of life.
2. A League Of Their Own
Amid World War II, men were drafted to fight overseas which resulted in men's baseball suffering. This resulted in Walter Harvey making a girls' league. This movie is a very heartwarming story about two sisters' relationships within baseball. Their manager is Jimmy Dugan, a drunk legendary major league baseball player. He injured himself after a drunken night, making him unable to fight in the war.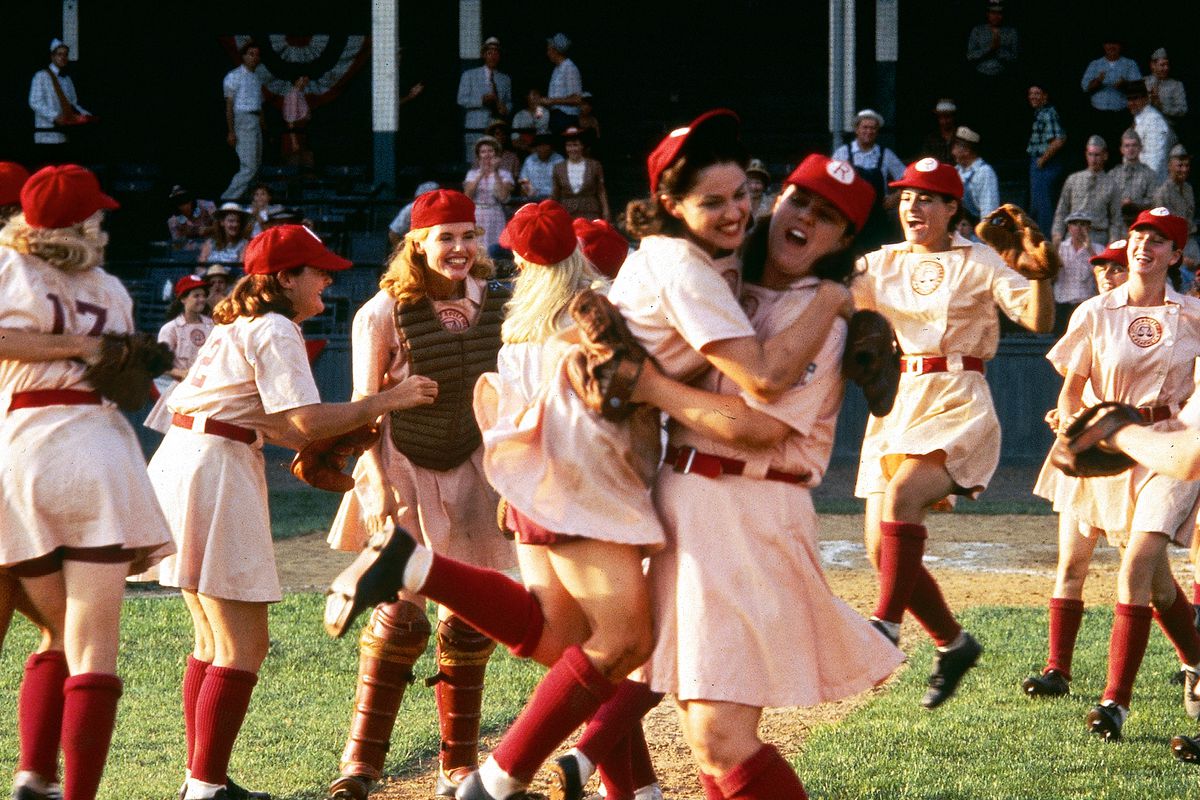 This is a great film to watch to get into the baseball spirit with all baseball and no romance. The girls sass the manager for putting them in dresses to play baseball, they get bruises from sliding, they have a night of swing dancing, and they take etiquette classes. While there is no women baseball league anymore, it is still an inspiring movie with "classy" ladies playing the sport we have all grown to love.
1. 42
Chadwick Boseman plays Jackie Robinson in his MLB debut for the Brooklyn Dodgers in 1947. This is a historical baseball movie that follows the rookie year of the most influential baseball player in history. If you know nothing about baseball, you know Jackie Robinson. This movie is a great place to learn about the legendary baseball player. Also, the romance between Mr. and Mrs. Rachel Robinson is the warmest, heartfelt relationship that I have had the pleasure of viewing on my tv screen.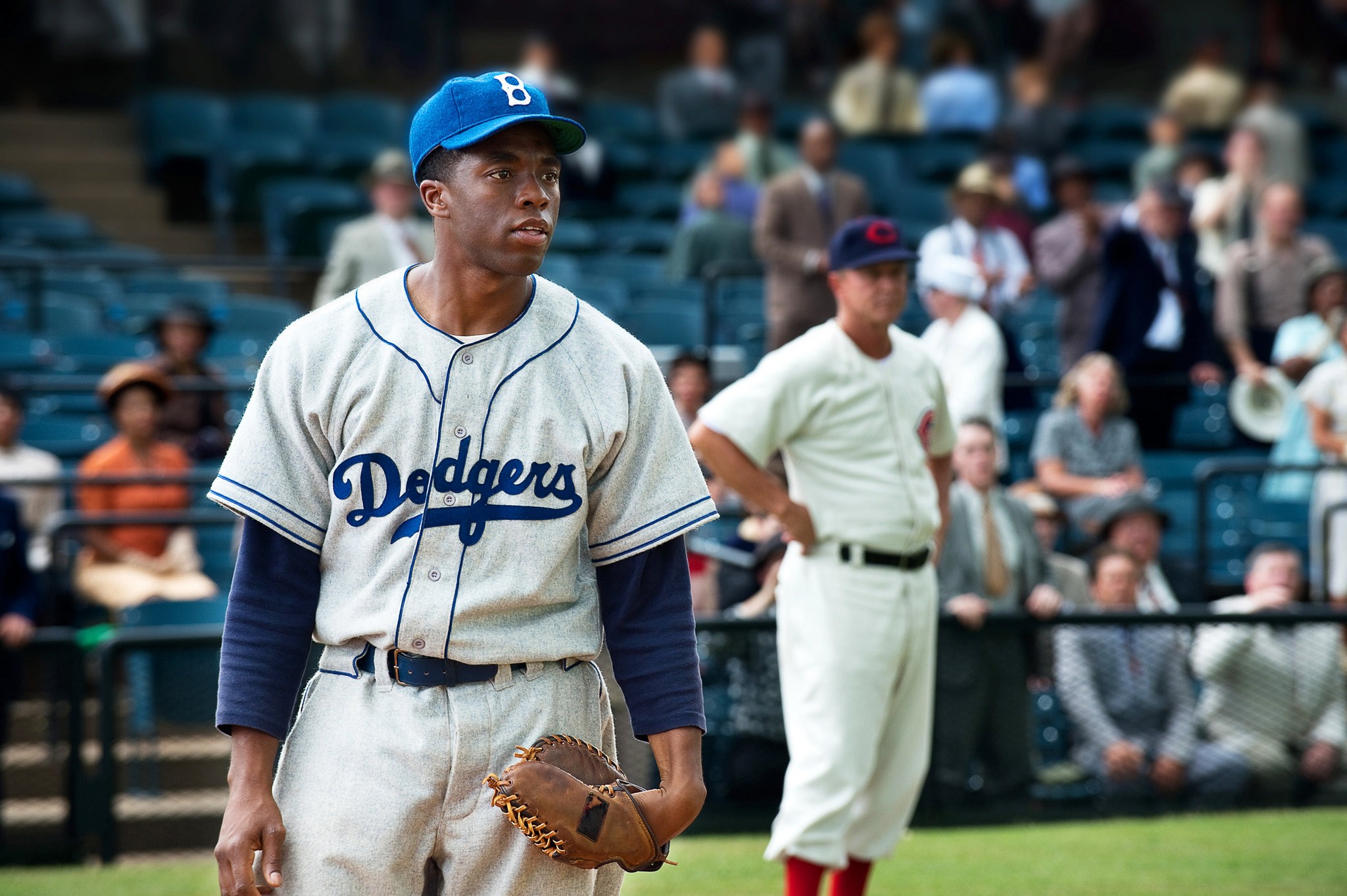 Each year on April 15th, every team member on all baseball teams wears the number 42 in honor of Jackie Robinson. Jackie Robinson played such a significant role in the integration of baseball. 42 is one of the most iconic baseball films to get you into the baseball spirit. 42 looks at both the playing side and the personal side of baseball.