Let's say that you're in your twenties, discovering an agency that should be very exciting but often feels paralyzing. Perhaps you hate admitting how much of a ghost you feel like in your own life sometimes. Let's say you're like me. I'd like to introduce you to the boys that changed my life. Welcome to the McElroy family.
How I Fell Into The McElhole:
Three years ago, I went for a walk to get some air and coffee after a night spent deep in negative thought. Music only added more static to my mind, so I opened my podcast app. At the time it held only NPR's The Moth and a Japanese radio station. A friend of mine had been badgering me to download a podcast called The Adventure Zone, a D&D roleplay podcast. I didn't know the first thing about D&D, but this was the time for something different.
It turned out that Justin, Travis, Griffin, and their father, Clint also didn't know anything about D&D. Yet there was something in the way they spoke to each other that pulled me in. It was an intimacy that felt incredibly welcoming. I needed to get out of my head and they gladly drew me into a world made from theirs. That was all it took to get me hooked.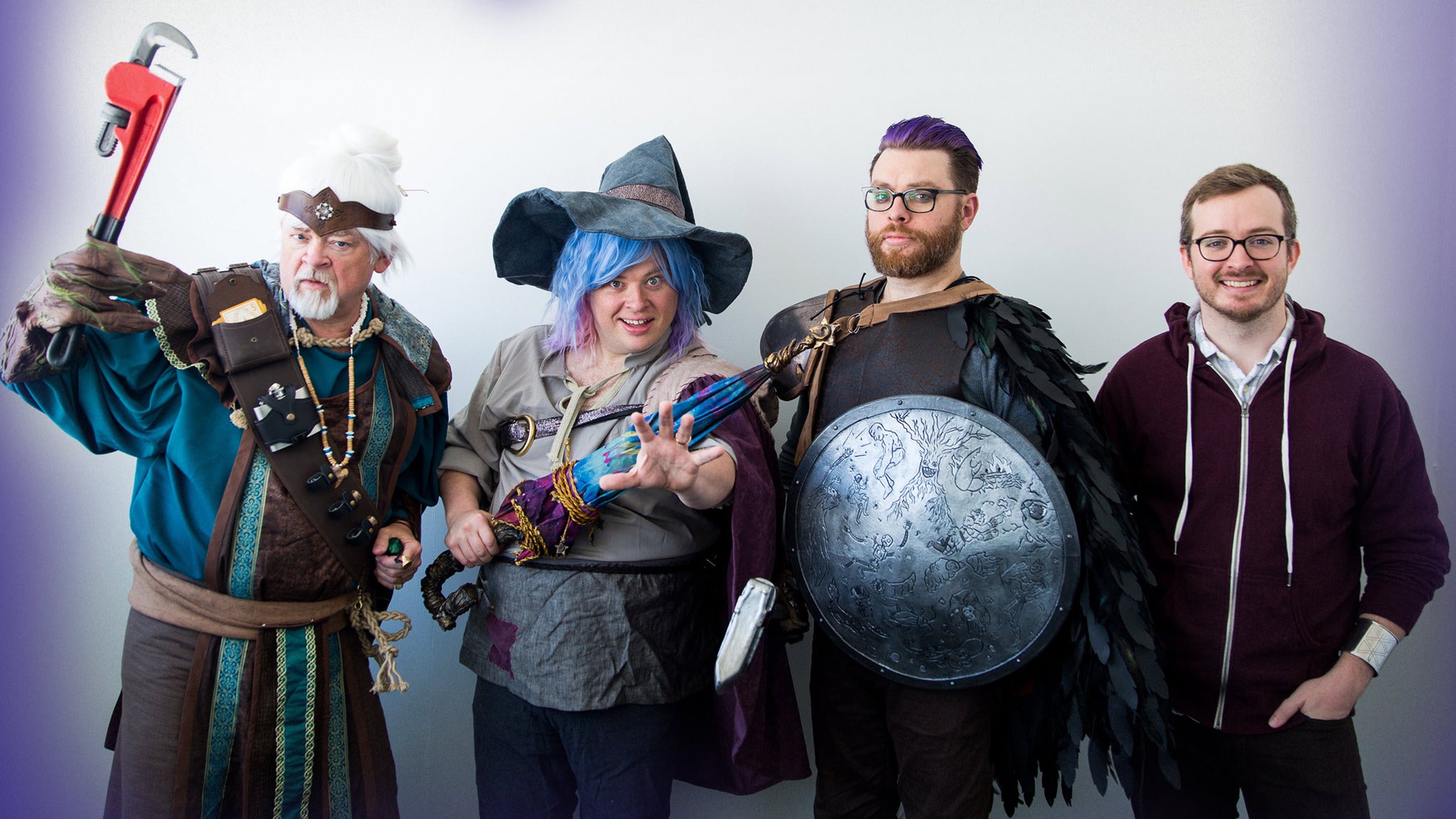 Since 2010, the McElroy brothers have created what's arguably a podcasting empire, with consistently high ranking shows featuring content that ranges wildly from advice parodies to medical history. Their absurdist humor and genuine earnestness have won them a huge following, including notable names such as the creator of Hamilton, Lin-Manuel Miranda, author Elizabeth Gilbert, and musician Jimmy Buffet. Recognition has grown even more in recent years as the boy's branch into other mediums such as web-series, graphic novels, and voice work in animation.
"The McElroy's are not experts, and their advice should never be followed," that's what the intro to their advice parody podcast, My Brother, My Brother and Me (also known as MBMBaM) claims. However, since I began my journey down the wonderfully bizarre rabbit hole of McElroy content, I've taken away some valuable lessons.
1. Enjoy The Little Things
In the fall of 2017, the youngest brother, Griffin, and his wife, Rachel, began a partisan podcast called Wonderful. Each week the couple shares a few of their favorite things. This includes anything from Animal Crossing to the smell of extinguished candles to the fact that a Cappabeara's poop is square. It's charming, it's relaxing, but mostly it's a glorious little way to refocus your priorities. I'm an over-analyst and my worst critic, often beating myself up about the murky image of my future's "big picture."
Wonderful taught me to be unapologetic about details. The show reminds me I don't have to feel bad about how much time I like to spend taking walks when I "should" be working on more productive things⁠. It reminds me to text my boyfriend and tell him that I love him (and to have a wonderful day when I won't see him). Wonderful has grounded my very anxious brain. I think it's all too common to forget how important little things can be. I'm grateful for the breadcrumb path that the McElroys have created for their listeners.
2. Embrace Your Roots
In an interview with Janet Varney of the JV Club podcast, oldest brother Justin described growing up in the small town of Huntington, West Virginia (where he still currently resides) and the frustrations that came with its associated perceptions.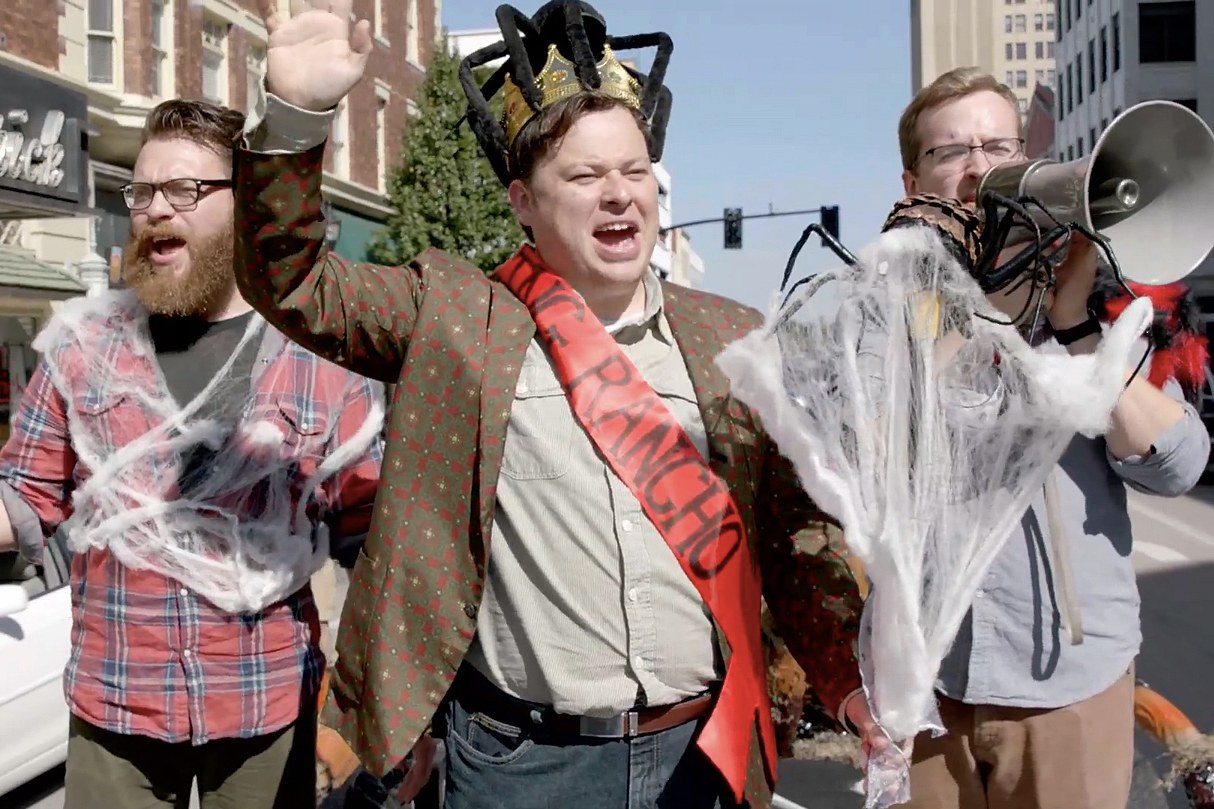 I was (and occasionally still am) terrified of being viewed as a "flyover" individual. As a Midwesterner, especially a Nebraskan, this hit me hard. However, when I was recently presented with the opportunity to move to the Pacific Northwest (one of the most desirable routes for midwestern migration) I couldn't do it. Moving because I thought it would make me look more interesting just wasn't justifiable.
Despite their mixed emotions from their youth, the boys often refer to Huntington with fondness. It made them who they were. Their 2017 web series based on My Brother, My Brother and Me was shot in Huntington and frequently featured the town's mayor and many local businesses. The Adventure Zone's most recent season was also set in a fictional West Virginian city.
3. McElroy: Throw Your Hat Over The Fence
It's one thing to throw your hat into the ring, it's another to throw it over a fence. That's an all-in commitment. What does that look like? It looks (and sounds) like the three brothers on the red carpet premiere of Jimmy Buffet's Escape to Margaritaville for MBMBaM's 400th episode. All three anxiously tried to interview celebrities, out of their depth and getting roasted by Al Roker because they committed to the bit. It's honestly not an easy thing to listen to but it's impressive in its own right. They made it work.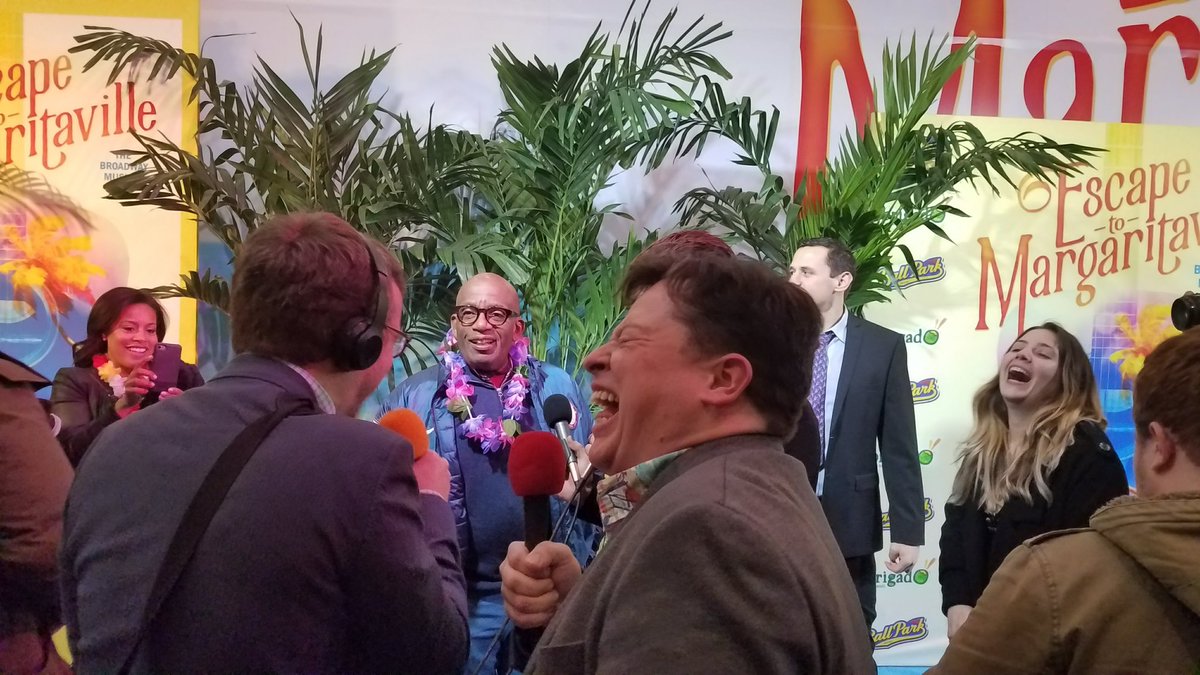 The biggest example of this mantra, however, could be the journey featured in The McElroy Brothers Will Be In Trolls World Tour. The Behind the Music spoof podcast was formed after a fan gifted them edibles at a My Brother, My Brother and Me live show in Portland, Oregon. They, of course, decided to record the experience. Justin recalled the plot of the Trolls movie he'd recently seen with his daughter, and the brothers began riffing about being cast in its sequel.
So Proud Of Three Men I Have Never Met…
But then they thought, what if? The McElroys will be the first to tell you that they're an anxious bunch but when a little bit too sure they'll take their shot. And they made it. The McElroy boys were cast in Trolls World Tour (as non-trolls, however). Each time a notification popped up on the podcast's icon, my heart leaped a little, knowing that the story was advancing.
They'd done it again. I almost felt strange to be so proud of the three men I'd never met. However, how could I not be impressed? If I want things to happen, I have to make them happen. Even if I have to look a little foolish in the process. I now have a Google Sheets page dedicated to publications: the where, when to submit, and accepted and declined info all laid out in a perfect display of trial and error. As the McElroy family will tell you,
"You're going to be amazing."
4. Good Support Systems Are Key
At this point, I have to give a shout out to McElwives, Rachel, Theresa, and Sydney. I haven't personally lived a life filled with many healthy relationships. Listening to the way the brothers talk to and about their wives is envy-inducing. Additionally, some McElroy podcasts include jumbotrons, personal messages sent from listeners. These are often between partners, friends, and sometimes past to future selves, but all are affirmational and kind.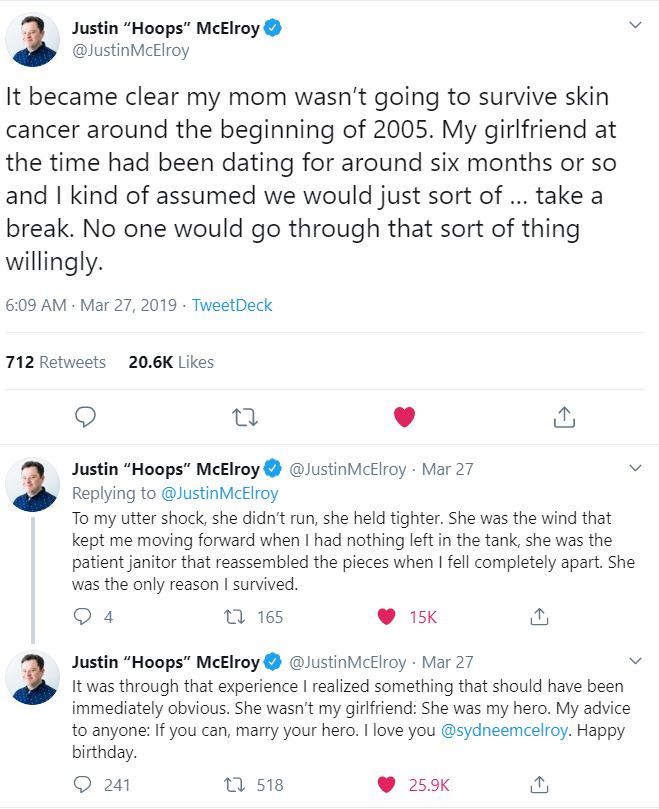 What this means, ultimately, is becoming vulnerable. Unfortunately, for my pride and I, it's been a slow road (but we're working on it!) The McElroy brothers have shown me that they can come in stages. It could be something small, like letting a very talented significant-other read a terrible draft, despite being terrified of what they'll say. Or it could be a little more life-altering, like cutting off branches of friendship that have spanned years but aren't nurturing.
Largely, it's about being honest. It's about letting people know how much they mean to you.
5. Make Things For Yourself
This last one just sums up the core of the McElroys. I believe the brothers have been successful in the podcasting realm because they've always made content for themselves first. They do what they love, and stop if they lose that driving spark. My Brother, My Brother and Me started as a simple way for the brothers to keep in touch after Travis and Griffin left Huntington.
Justin's battle with anxiety created The Empty Bowl (a meditation podcast about cereal). Till Death Do Us Blart (an annual commentary about Paul Blart Mall Cop 2. No, they've never seen the original) is simply a bit that turned into a Thanksgiving Tradition. That's special.
I haven't done anything of grandeur since starting down the McElhole but I've had my sense of self returned and that's a start. I'm so thankful that I've found the world the McElroy family created. I look forward to burrowing even deeper and hope to spread their warmth to others.
---
To find all of McElroys' work, head to themcelroy.family and get ready to fall deep.