It's that time of year again kiddies! The spooks are out, the pumpkins are being carved and served in lattes, and the jump scares are all around! It's time to get your scare on (and you're willing and ready)! You've watched all the movies, gone to all the haunts and hayrides. What's next? There's a whole new world of horror games that's just waiting for you to immerse yourself into. You're apart of the stories, the excitement, the thrill, and the HUNT.
We've done our research, and have had the bejeezus scared out of us (all on your behalf), to find the best of the best horror games for your Halloween-y season. We didn't want to go in the mainstream direction, so these options aren't going to be Resident Evil Or Silent Hill (even though they are both amazing franchises).
These horror games are going to be a bit more off of the beaten path. Consoles and PC games have different feels and different styles, so we are giving you a mixture of choices to choose from, so there is a scare fit for everyone.
PC Lovers Rejoice!
Let's start with PC! The first horror game on the list seems like a simple one, but there is so much more to it.
1. Stories Untold; an experimental text-based game
This four-episode game definitely has the feel of a Stranger Things-esque style, pushing that 80s theme. With mystery and intrigue as to what's going to happen next. It's suspenseful, and thrilling. We've never experienced a game of this style and it really takes you to a new level of gaming. It's unique and the way the text is set up can be a bit puzzling as well.
HINT: Sometimes you just have to look around! The way you need to word the text is a bit tricky and got us frustrated on more than one occasion.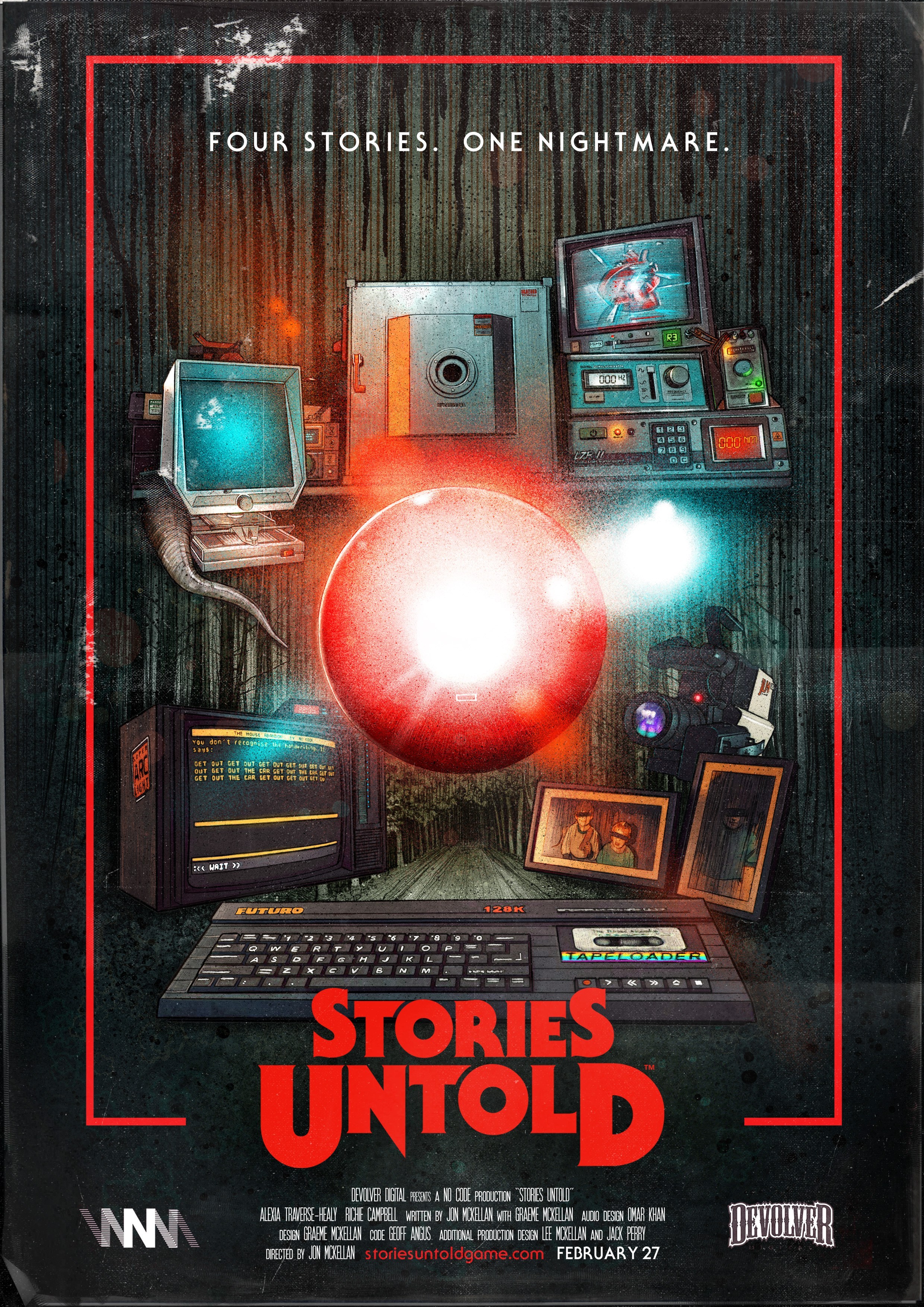 This is one we would recommend high on the list. It's a different kind of scary, feeling like it's pushing boundaries. The writing is excellent and will wrap you up in its story quite easily. The twists and turns of the story are perfect and make perfect sense. You would never guess the direction it was going. Personally, we tend to predict where stories are going, and we hate when plots are just too predictable.
But this is on a level of Fight Club (as in its unpredictability). This game was nominated for multiple awards, won a few, and had numerous 5-star ratings (and it's very clear why) because it does not disappoint.
Where To Get Stories Untold?
You can get this game on Steam for just $9.99 and it's definitely worth the price and play. If you go to Steam you can watch the trailers of Stories Untold.
2. The Land of Pain
The Land of Pain starts off a touch slow. It begins in a beautiful forest and its surroundings, before whirling you into a raining land of darkness. The graphics in this game are beautiful. You'll easily forget this was an indie-made game. They obviously put a lot of time into making sure the scenery was on point.
You do find a lot of moments where things seem calm, but we believe this was an attempt at creating a false sense of security. You can also build up a lot of anticipation waiting for something to pop out of the corner of your eye. It's definitely recommended that you play this game in a dark room, alone, to really immerse yourself into its gameplay and the fear that it ignites. The story behind it is a survival/exploring theme.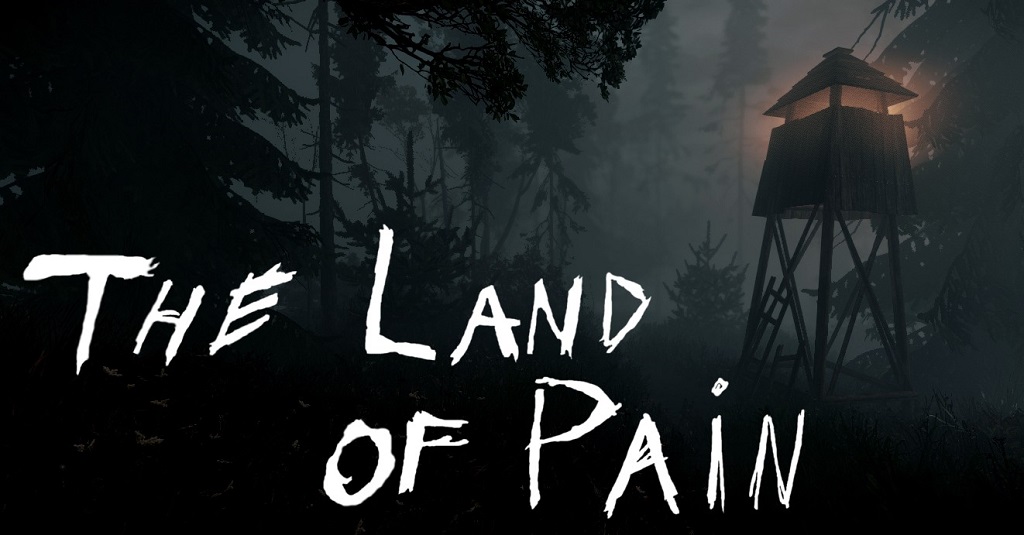 Somebody is messing with something they shouldn't. You need to escape and possibly figure out what's happening in the meantime. Sacrifices? Monsters? Cthulhu, that you? It's well recommended because of its puzzles and the monsters that are hunting you down in the dead of night.
Where To Get The Land Of Pain?
You can get this game on Steam for the low price of $9.99. You can also play a demo of this game there if you wanna test it out before diving into the purchase. Take some time out to watch trailers for The Land Of Pain here!
Console: Master Race!
The second is going to be consoles and the first on the list is for Mature Auidences Only!
3. Outlast 2
This game is on the religious side of scary. This is a run, hide, and try not to die by the crazy sickos that are after you. You're a journalist on the trail of a story when things go (absolutely) horribly wrong. Caught in the midst of a war between Christians and Satanist, or whatever it is they believe in.
This game has jump scares and the thrilling/chilling fears of someone chasing you down and being so helpless that all you can do is hide. Its got a lot of messed up scenes, so it's definitely not for the faint of heart. It implies rape, foul language, a lot of evil "monsters," and hill folk. So be prepared while stepping into this one.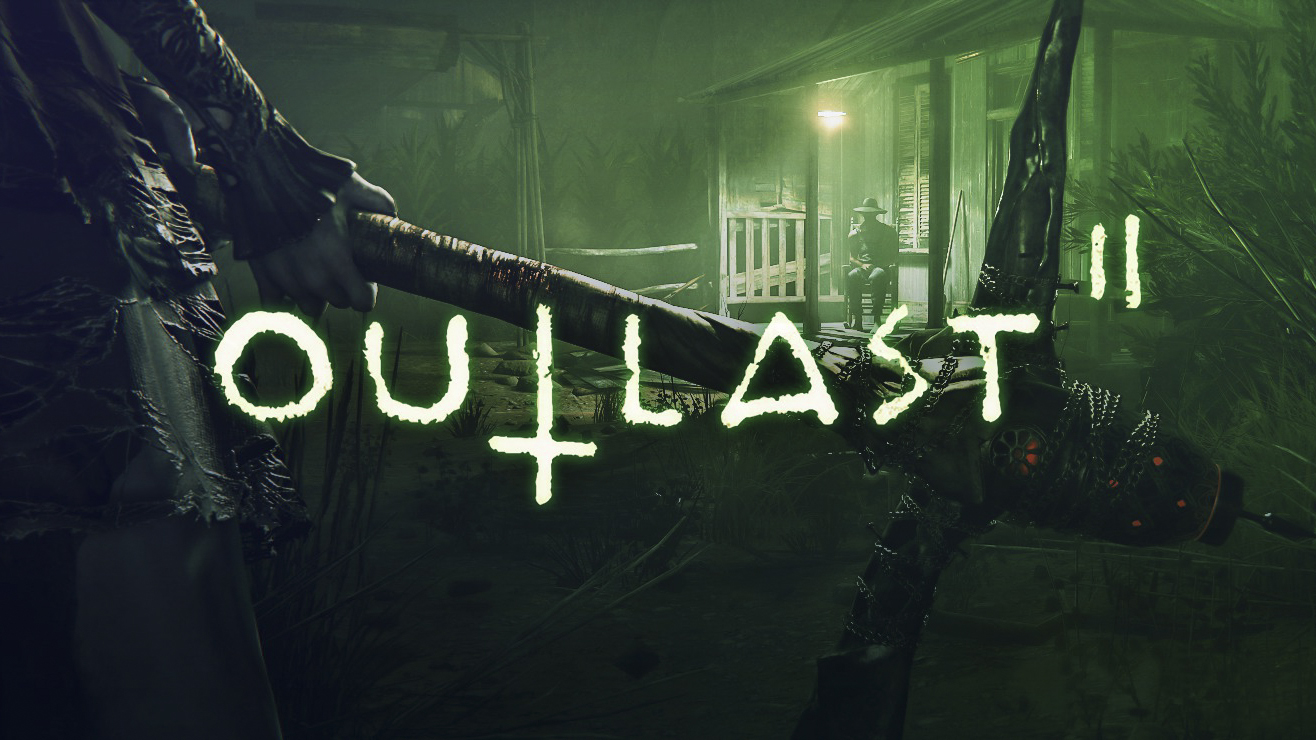 The gameplay itself reminds us a bit of an older game for the PC called, Amnesia, But bumped up to a new level. All you can do is hope for the best, and venture alone into the dark. With no weapons, only a camera at your disposal, and to record the evil doings and bring them to light (if you ever get the chance to do so!) This game will bring you to the edge of your seat, trying to find ways around the angry mobs and beast like people.
The hallucinations that happen during mid gameplay can be a bit jarring as well. Implying there is something chemically or technological messing with these peoples heads. You start to question what is real and what is not in this storyline, which just makes it that much better.
Where To Get Outlast 2?
Outlast 2 can be purchased on both the Microsoft store or the PlayStation store for $29.99. Or you can purchase the Outlast Trinity that includes both the first Outlast, The Whistleblower DLC, and Outlast 2 for the same price of $29.99 at GameStop! You can see trailers for Outlast 2 here!
4. Layers of Fear
In Layers of Fear, you're an artist going crazy. You have to finish your art collection, but the delusions that are experienced, change your perspective on the world in the game. This was absolutely and artfully designed. The attention to details are visually stimulating, and the music makes this game a delight to play. You can interact with almost everything in the game.
This motivates exploring around the house. Making your playstyle change quite dramatically. Your surroundings are constantly changing, and it challenges you mentally. It forces you to concentrate on things with every alteration of your surroundings, and in doing so, makes it very easy for jump scares to catch you off guard. This is very reminiscent of the playable teaser of Silent Hill that we got back in 2014.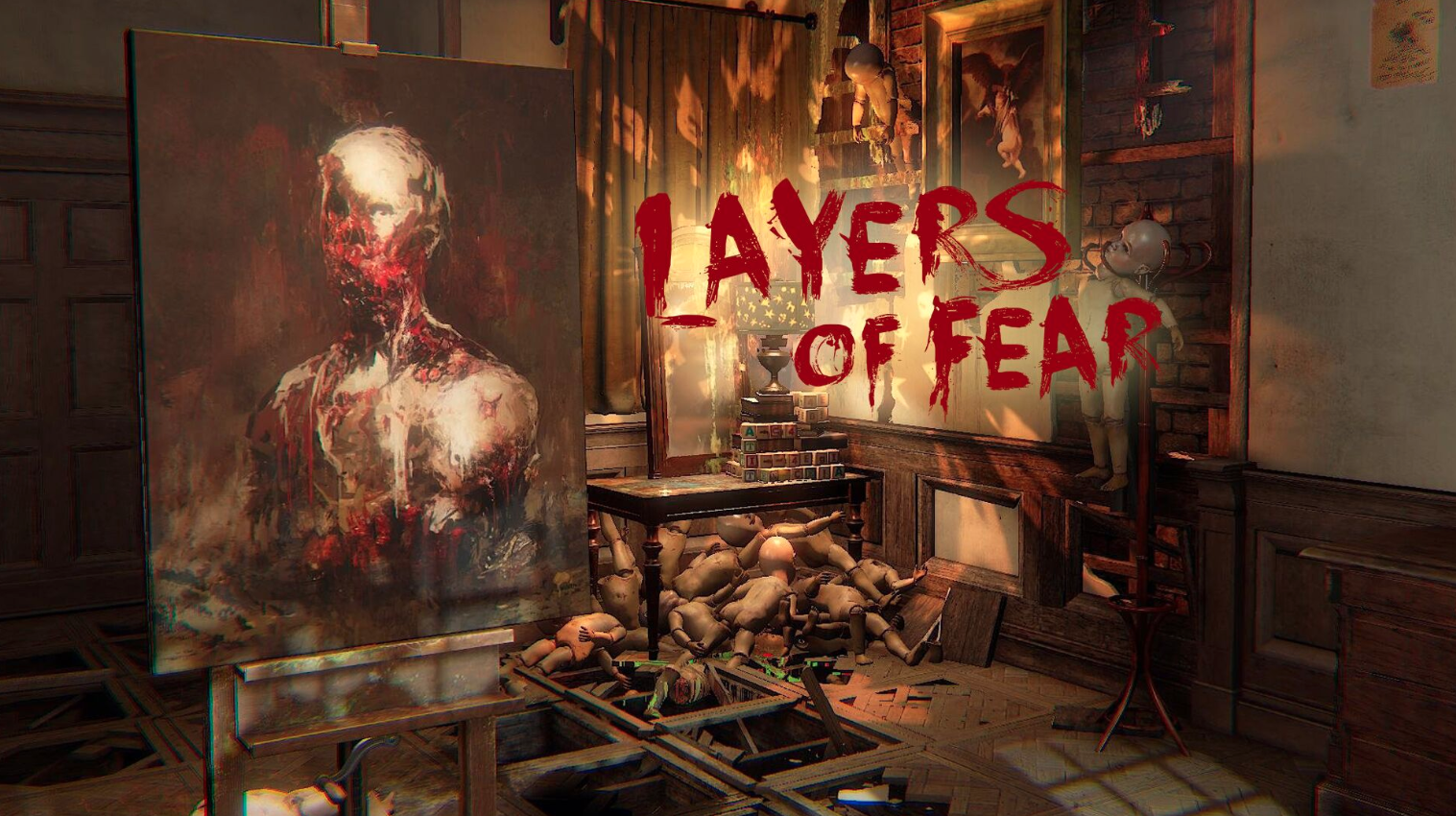 You have to keep looping through the cycle of rooms, through the gore, and implying mutilations to find the story behind what is truly happening here. Even then, you still aren't quite sure you figured it out. Like you've gone mad, just as the artist has. This is one masterpiece of a game. The story is enticing, confusing and keeps you wrapped up in it.
You cant put the controller or mouse down on this one. There's also so much to it. You have to truly look to catch every last detail that this game throws at you, making replays encouraged.
Where To Get Layers of Fear?
You can purchase Layers of Fear from GameStop, and the Microsoft or PlayStation Store for $19.99, or get the Masterpiece Edition from Steam for $22.99, which includes Layers of Fear: Inheritance DLC to continue the madness! Take a moment to watch some trailers for Layers of Fear here!
A Horror Games Last But Not Least!
The last game on our list is a multiplayer game. Cause you gotta have options and a little bit of everything in your horror game choices!
This horror game is like Friday The 13th but done right and with the rights to all the badass monsters we know and love from Universal films. So it isn't shoddily made. It's got the guts, gore, and will most likely get timely updates to keep you continuing your rampages for days on end!
5. Dead By Daylight
The way Dead By Daylight works is a 4 vs 1 system. Four survivors, and one killer hunting them down mercilessly. You get different maps and different villains with each one, from Saw, Leather Face, to Freddy Krueger.
There are even some of their own home-grown monsters created just for the game. As a survivor, you need to find ways to escape the map and get away from the killer.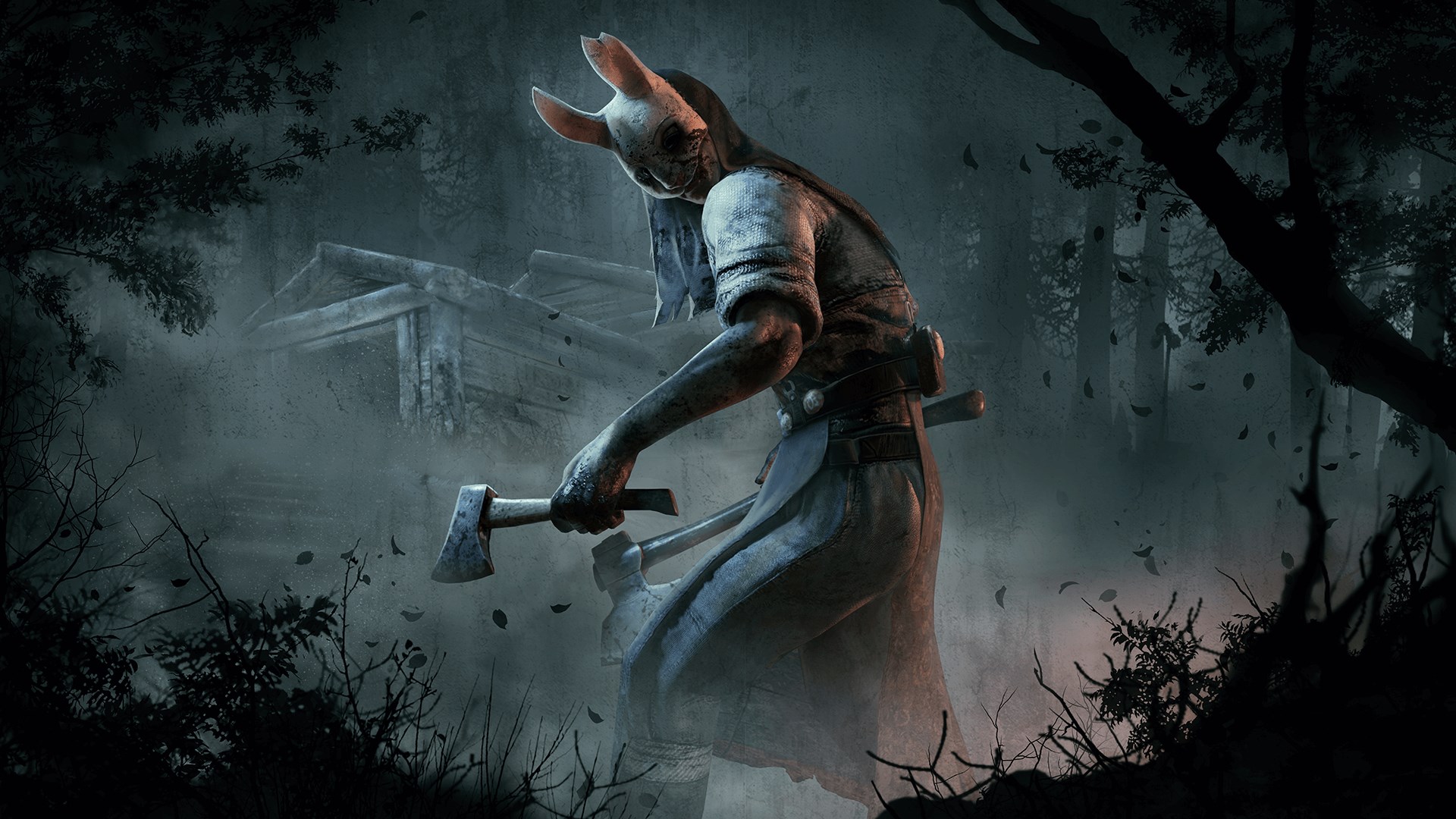 The maps are smaller than F13th, so it does have a bit more tension added in game, and claustrophobic in the sense of where you can run off to, and hide. Also, every attempt made by the survivor to escape makes quite a lot of noise and can easily draw attention to yourself. As a survivor, this game is based on teamwork to get away from the killer and work together to escape. Which puts the odds out of favor for the killers from time to time.
So it's got its challenges to win! It's definitely competitive. This game can be thrilling, restlessly trying to escape from the killers grasp, and its fun to be had with your friends; so it's the perfect recommendation for Halloween.
Where To Get Dead By Daylight?
This horror game can be purchased At GameStop, The Microsoft, and PlayStation Stores for $29.99. Get a digital download on Steam for $19.99, or get the Deluxe Bundles that include more maps for $29.99+.
You can check out trailers for Dead by Daylight here!