Have you been feeling down in the dumps lately? Are you looking for a show or movie that gives you that warm, fuzzy feeling inside? Well, look no further! With everything going on in the world, we're all in need of some feel-good television and films right about now. So, take a seat, grab some snacks, and settle in for these five feel-good TV series and movies!
5. The Feel-Good: The Get Down
Rated: TV-MA. Cast: Justice Smith, Herizen Guardiola, Shameik Moore, Jaden Smith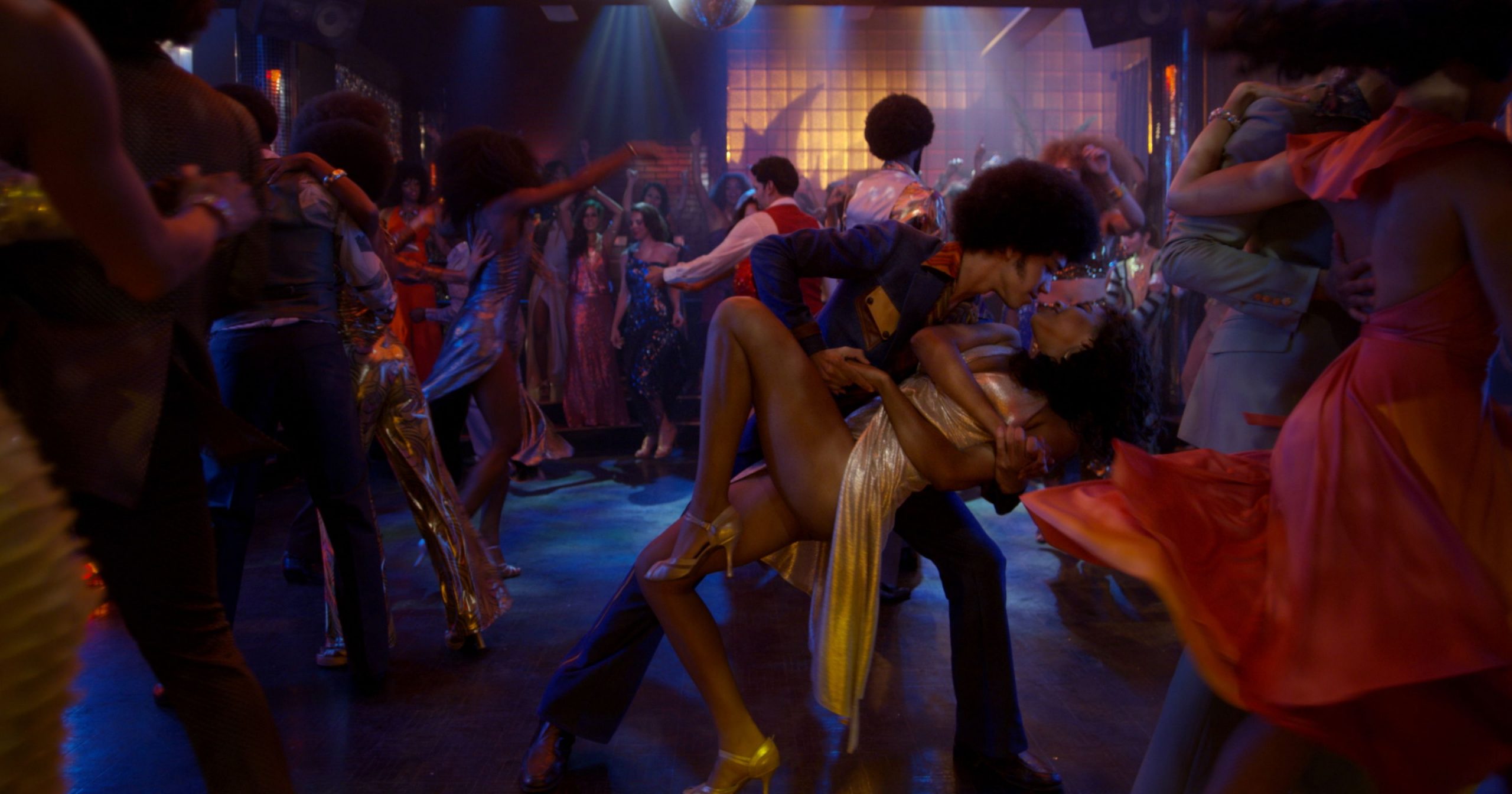 What's It About?
Set in the Bronx in the 1970s, The Get Down follows Zeke Figuero (Smith) as he navigates a life full of poetry, disco, graffiti, and love. He falls in love with Mylene Cruz (Guardiola), who aspires to be a disco singer despite her fiercely religious background. Her father, the local preacher, condones her dreams and forbids her from singing anything but religious music. Mylene would do anything to get out of the Bronx, while Zeke is content to make a name for himself in the local hip-hop scene. They navigate life through social oppression, gang violence, and personal ambition in order to take control of their own stories.
What Makes It A Feel-Good Show?
The Get Down explores a very difficult time in New York's history. There was a lot of discontent amongst the people, as well as racial disputes, violent gang crime, and fires that raged throughout the poor areas of the Bronx. While the show doesn't shy away from these topics, it works to incorporate humor, music, and livelihood into the sometimes-difficult lives of its characters.
You can't help but smile watching Zeke and his Get Down Crew making music and playing to the masses – their energy is contagious, bringing joy to everyone around them. Mylene and Zeke's love story, while turbulent at times, is so raw and genuine that you just want to see them happy! The Get Down's loveable characters, memorable musical numbers, and touching story will have you laughing and crying, but feeling good nonetheless.  
Where Can I Watch?
Parts I and II of The Get Down are available to stream on Netflix!
4. Big Time Adolescence
Rated: R. Cast: Pete Davidson, Griffin Gluck, Sydney Sweeney, Jon Cryer.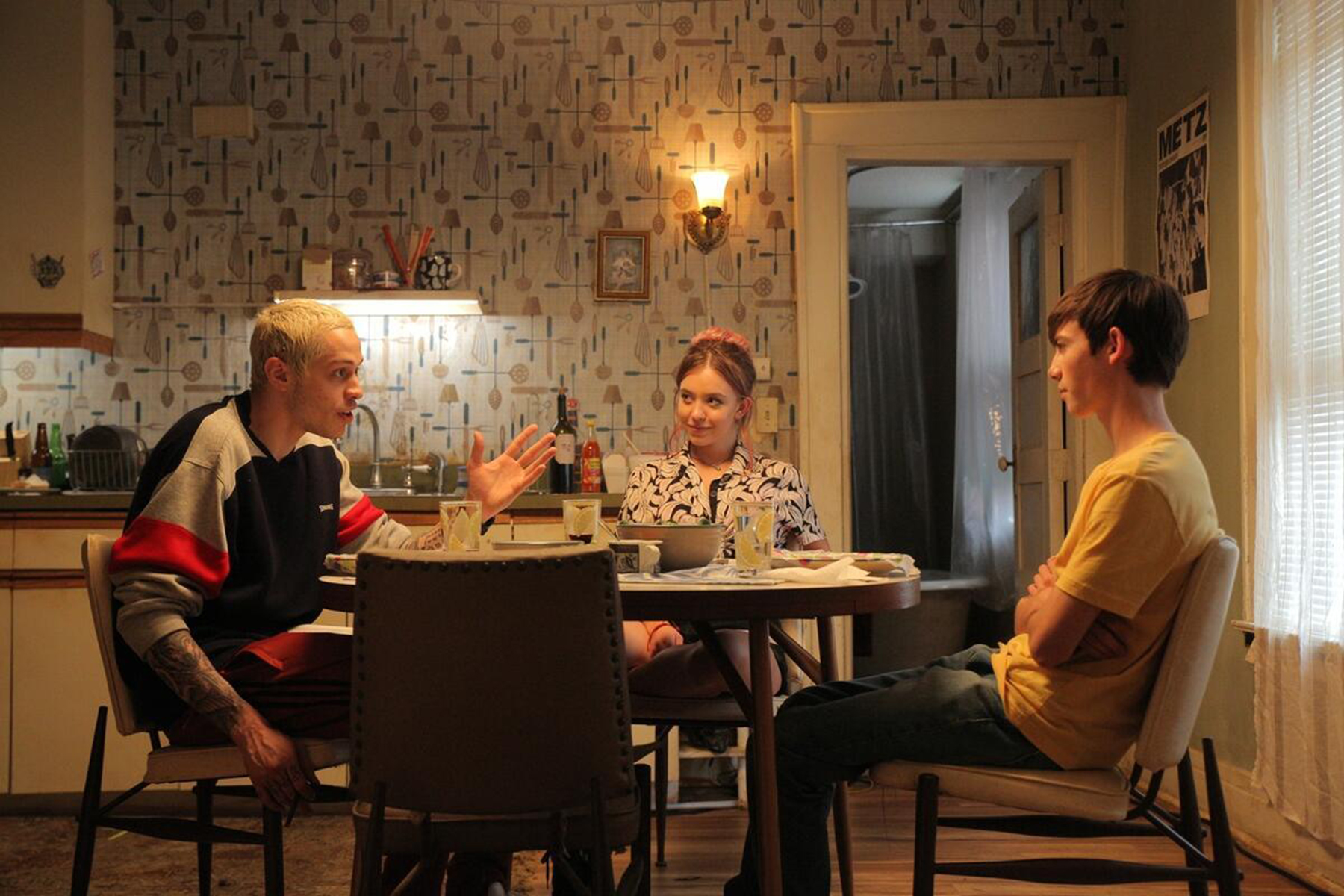 What's It About?
Big Time Adolescence follows Zeke Presanti (Davidson), a college drop-out turned drug-dealer, as he becomes best friends and mentor to Monroe "Mo" Harris (Gluck). Mo is the stereotypical, strait-laced high school student from an affluent background, but he finds himself drawn to Zeke and his laid-back lifestyle. Zeke takes Mo under his wing, but chaos ensues as he mistakenly guides him into the world of drug dealing, partying, and dating.
What Makes It A Feel-Good Movie?
This movie challenges the stereotypical coming of age story that we're used to, showcasing an unlikely friendship between a college-aged bum and a bright, promising teenager. Their banter is fun to watch, and even as Mo falls into drug dealing and mistreats a girl at Zeke's insistence, you find yourself rooting for them. Big Time Adolescence invokes a feeling of nostalgia, taking you back to those good old high school days while also introducing a modern spin on such a classic setting.
Where Can I Watch?
Big Time Adolescence is streaming exclusively on Hulu!
3. The Feel-Good: Booksmart
Rated: R. Cast: Beanie Feldstein, Kaitlyn Dever, Jessica Williams, Diana Silvers.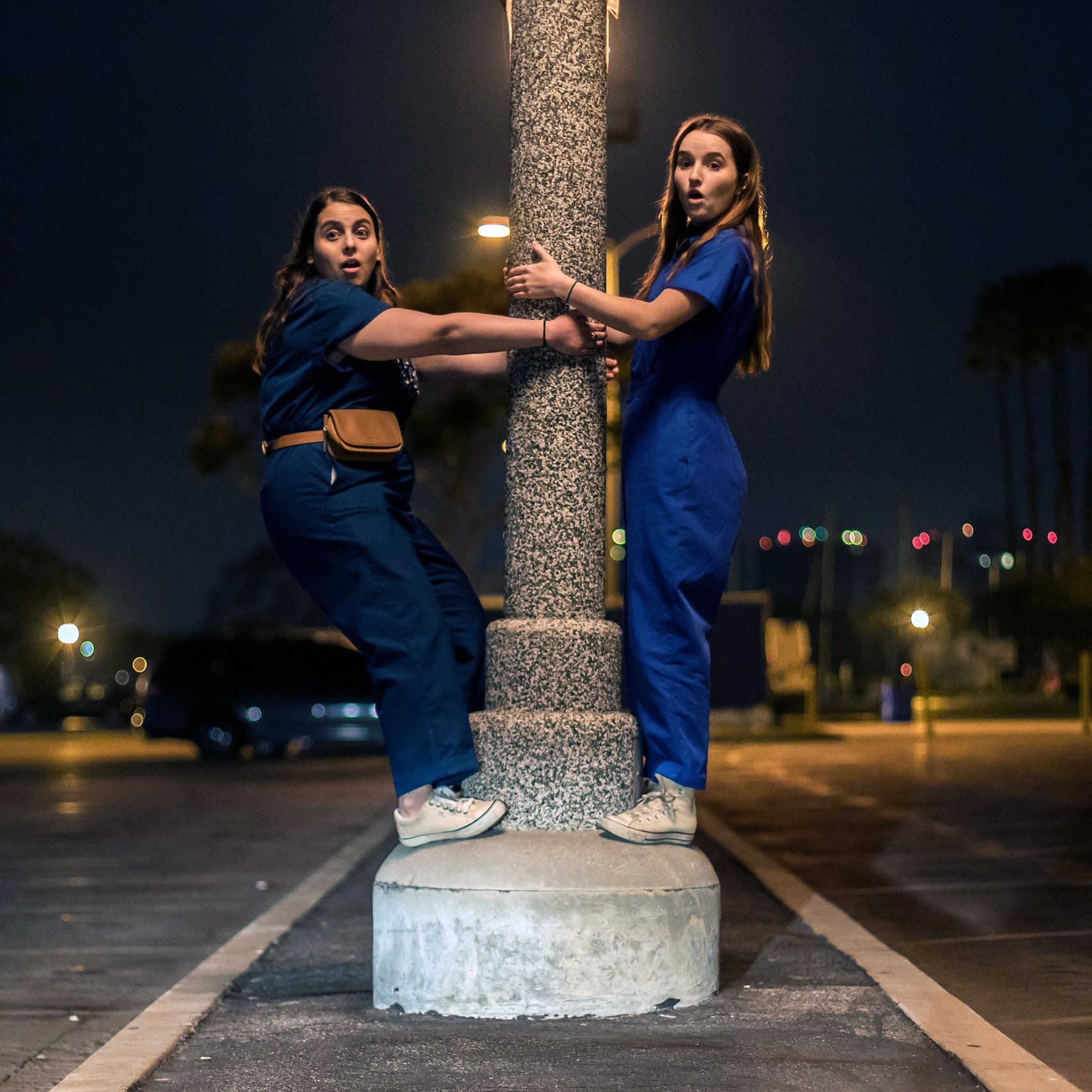 What's It About?
Booksmart follows studious, hardworking best friends Molly (Feldstein) and Amy (Dever) as they enter their final days of high school. The two worked hard to get into Ivy League schools, believing that partying and having fun would only distract them from getting into their dream schools.
But when they discover that their partying classmates also got into good schools, they decide that their final night of high school will be spent at a party. Of course, chaos ensues for the two as they try to navigate the tricky waters of drugs and unrequited love, as well as attempt to make it to graduation on time.
What Makes It A Feel-Good Movie?
This movie just makes you feel good in all kinds of ways. The chemistry between Feldstein and Dever really captures the highs and lows of friendship, as well as hilariously depicting the awkwardness of first loves, parties, and drugs. Booksmart will have you rolling with laughter, falling in love with the eccentric cast of characters. If you've got a best friend, this movie will make you want to call them and reminisce about all of the crazy things you did together back in the day, so keep your phone nearby!
Where Can I Watch?
Booksmart is available to stream on Hulu or you can rent/purchase it from Amazon, iTunes, Youtube, and On-Demand!
2. The Bold Type
Rated: TV-14. Cast: Katie Stevens, Meghann Fahy, Aisha Dee, Melora Hardin.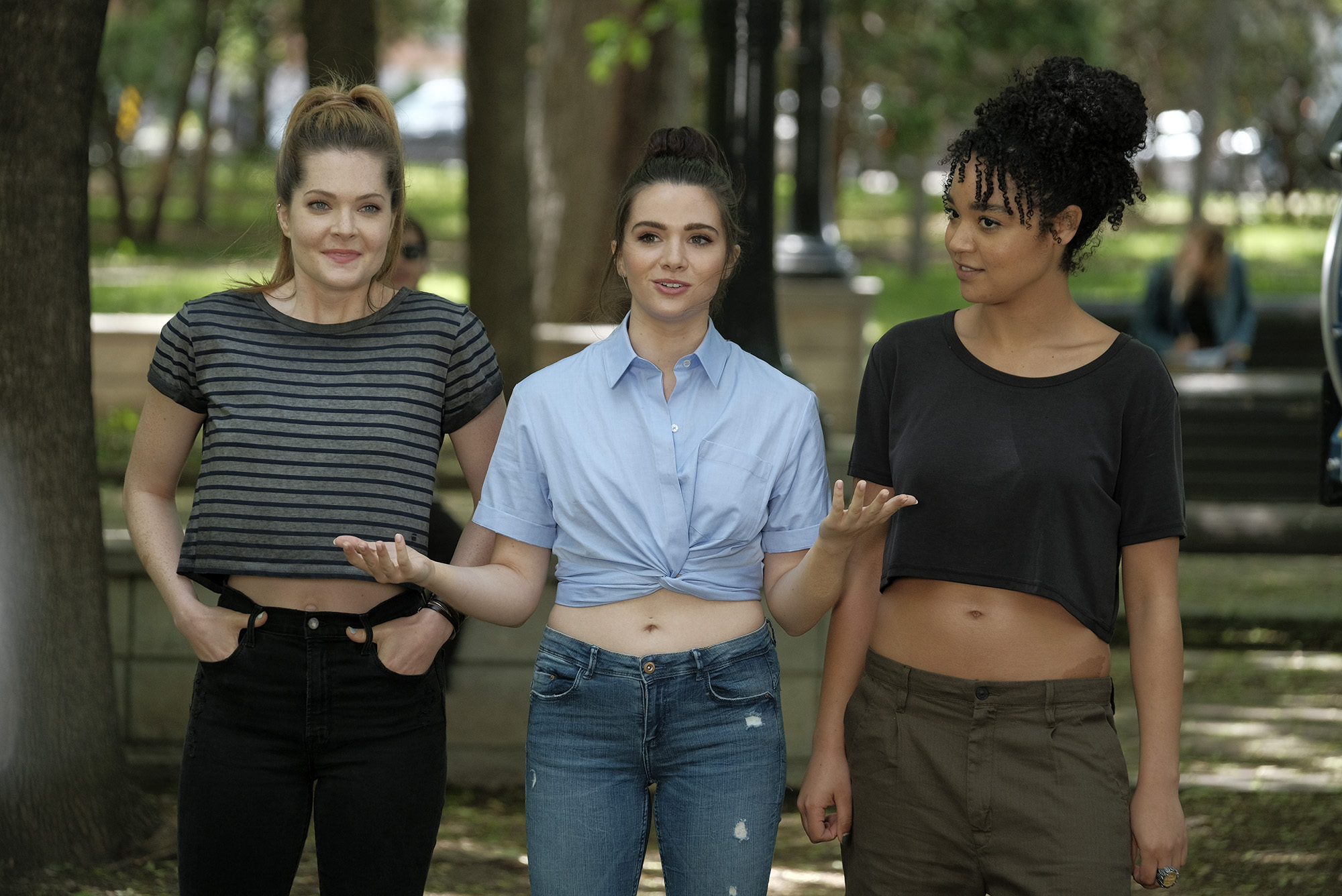 What's It About?
The Bold Type explores the lives of Jane (Stevens), Sutton (Fahy), and Kat (Dee) as they pursue success at the top women's magazine. The three best friends navigate the world together, helping each other through love, identity crises, and career aspirations. Things never go exactly according to plan, but they always manage to make the best of any situation that is thrown their way.
What Makes It A Feel-Good Show?
This show is hilarious! Whether they're dealing with world issues or tackling dating in the workplace, these three never fail to make you laugh. Their solid friendship always takes the spotlight, but what makes it a feel-good show is the way it tackles real issues for women. It's so rare that a show addresses feminine issues! The Bold Type flawlessly incorporates humor, heart, and honesty into the difficult topics it portrays.
Where Can I Watch?
Seasons 1-4 are available to stream on both Freeform and Hulu. Season 4 just had its midseason finale but will be back this summer!
1. Banana Split
Rated: R. Cast: Hannah Marks, Liana Liberato, Dylan Sprouse, Luke Spencer Roberts.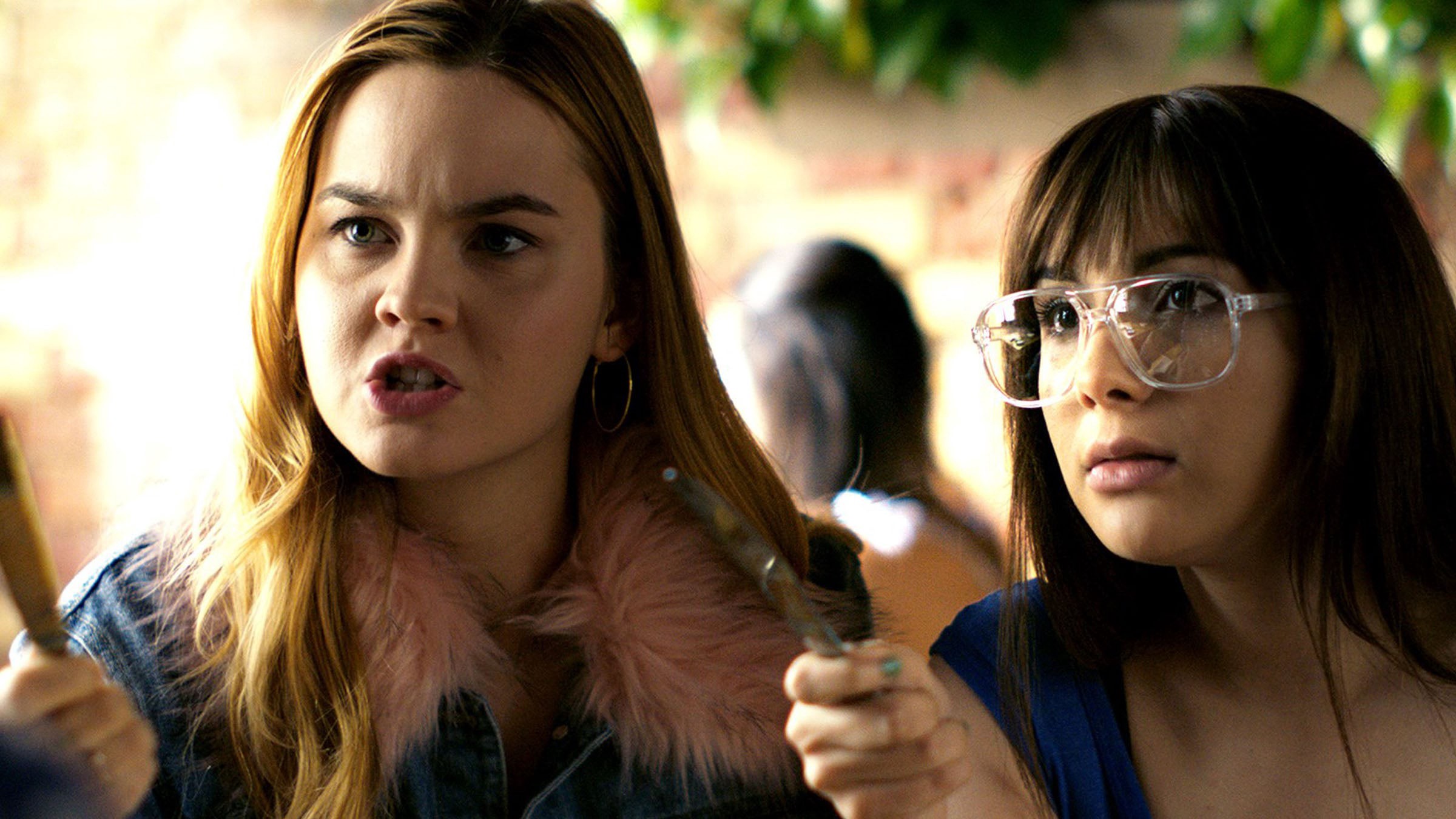 What's It About?
Banana Split centers around April (Marks), who has just broken up with her high school boyfriend Nick (Sprouse). When she discovers he has already moved on, she strikes up a friendship with his new girlfriend, Clara (Liberato). What starts out as a revenge plot turns into an unlikely tale of true friendship between the two girls.
What Makes It A Feel-Good Movie?
This film really takes the stereotype of current girlfriend and ex-girlfriend hating each other and turns it on its head. The hilarious, genuine friendship that blossoms between Clara and April are as pure as they come. The idea of giving the film a rom-com feel before evolving into a movie about friendship is so unique. The boy between them isn't the central part of the movie – he is the thing that brought them together. But he isn't what keeps them together. Banana Split will instantly make you miss your best friend, while also invoking that feel-good feeling in the pit of your stomach.
Where Can I Watch?
Banana Split is available for rent or purchase on Amazon, iTunes, YouTube, and On-Demand!
Go Forth & Binge!
Each of these shows and movies has a way of seamlessly blending humor and real-world issues, while also giving you that warm, fuzzy feeling. There is something for everyone – romance, comedy, friendship – and you're sure to feel good after watching!