If you have iOS Beta 13 then you are well-aware of the "Apple Arcade" notification in the app store. Releasing to the beta testers on September 16th, if you haven't checked out the "Apple Arcade," you are missing out! "Apple Arcade" is a new app subscription service for your Apple devices; it costs as little as 4.99 (USD) a month. The cost of Apple Music for college students.
The app is designed to give you an unlimited amount of games, without ads, for 4.99 (USD) a month. The perk is that after you pay 4.99 (USD) for the month, every single game is free to download. There are no hidden fees, no games that cost after you pay — it is entirely free to download, and you can download as many as you want. (Granted that your phone can handle the space for the games.) After playing "Apple Arcade" over the past few days, we have a list of gems to download and play — while also talking about the graphics of the games and how they hold up.
What We Know About "Apple Arcade" As Of Right Now
"Apple Arcade" can be played on any device as long as it is Apple. This means you can play on your Mac, iPad, and iPhone all at the same time. You can play offline by "downloading" the games to your phone. Unfortunately, you do have to have iOS 13 when it is released so that is the downfall. If you have anything below, you may not see the updated App Store. "Apple Arcade" is accessible in 150 countries. It officially launches on September 19th, 2019 alongside the official release of iOS 13. Be sure to update as soon as you can to enjoy the new gaming service from Apple.
So It's A Gaming Service On-The-Go?
Now, nearly everyone has Steam, right? I do, you do, your friend does; it is the age of PC gaming. The only downfall of Steam is that we can't play it on-the-go without our laptop or desktop. What "Apple Arcade" is attempting to do is make gaming (and gaming services) accessible to 'the modern gamer.' You can play these games on your commute, on the bus, on a road-trip, wherever and whenever. Over the past few days, we have played a few games on the new service.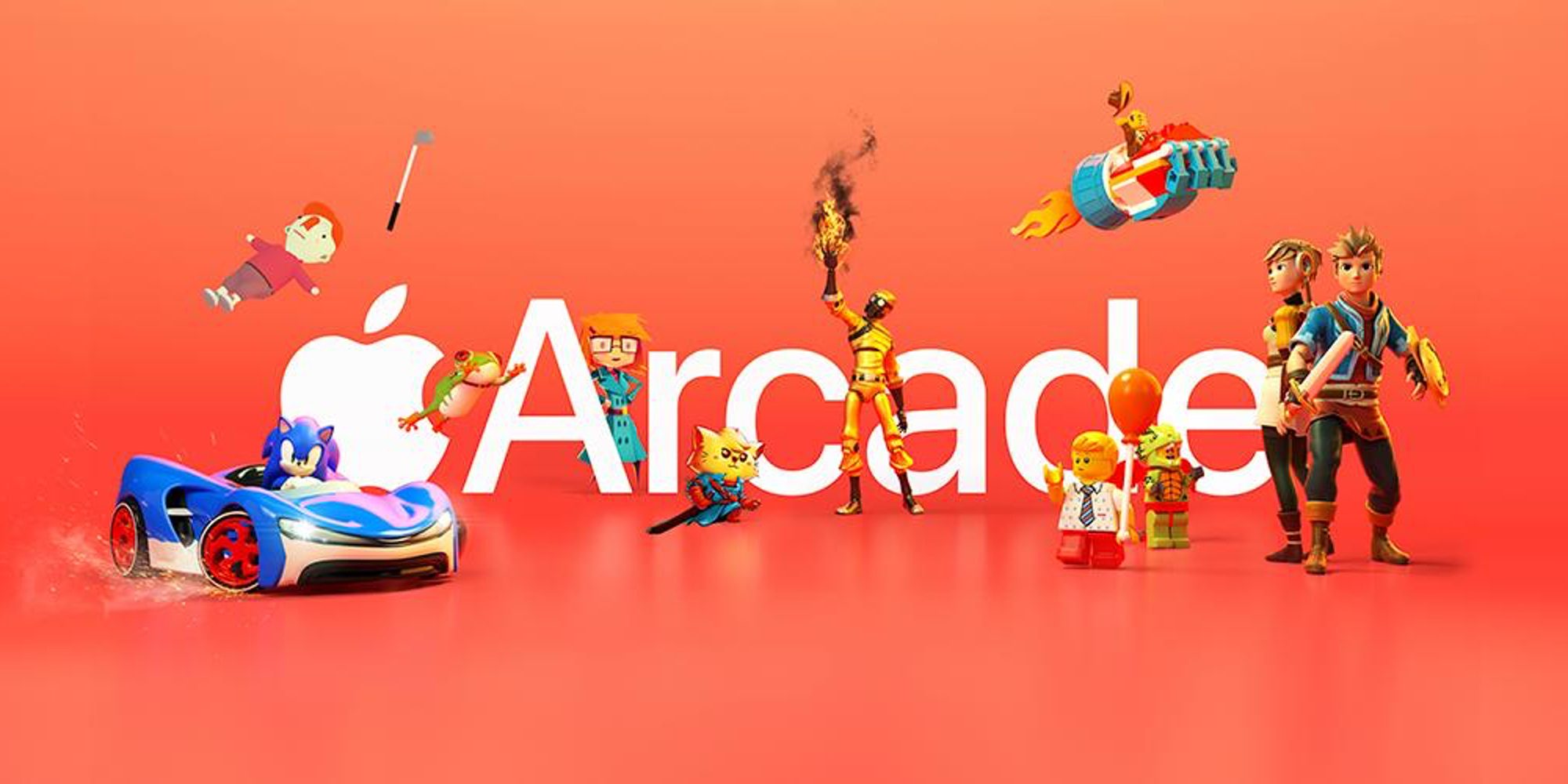 The most recent announcement was that Neo Cab, Mutazione, and a few other games we played at "LudoNarraCon" were released on the streaming service before the Steam release. We were incredibly excited because both Neo Cab and Mutazione were some of our favorite games to play at the convention. (Of course, those were the first games we downloaded.) Since, though, we have downloaded a few other gems that are incredible games.
Exceeds The Expectations Of A Gaming Service
The expectations for a new "gaming service on-the-go" were minimal since graphics always come into play. The games on the app store we subpar at best, they have good graphics — but they aren't entertaining (all the time) or anything like a Steam release. "Apple Arcade" has some of the best graphics I have seen on "phone apps" in a long time.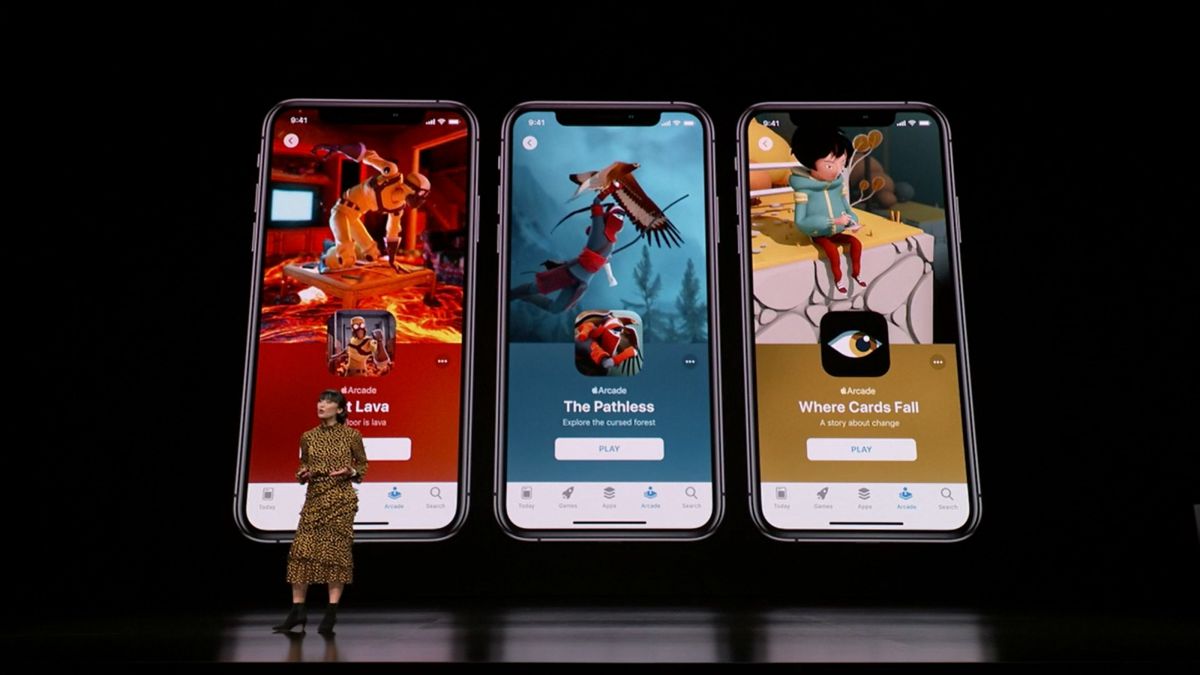 The graphics are incredible from device to device. Whether you are playing on iPad, iPhone, or your Macbook — you won't be disappointed in the graphics of the games. That says a lot for mobile gaming. Not only are they beautiful to play and look at, but they are likewise games you would see on Steam. The concepts of a vast majority are incredible. Before "Apple Arcade" comes to everyone, here are a few games you should download right away when it is released on the 19th.
From the creators of "Monument Valley," ustwo games has created a powerful release for "Apple Arcade." The first game we downloaded and played was "Assemble." This game is a highlight of the entire service in itself. If you enjoy narrative games, then this is for you. It's a calm, Zen classic narrative game that showcases a simple story of "fixing" things. It sounds simple enough, right? It is more than just about fixing things but learning about various characters of a town that the main character is visiting.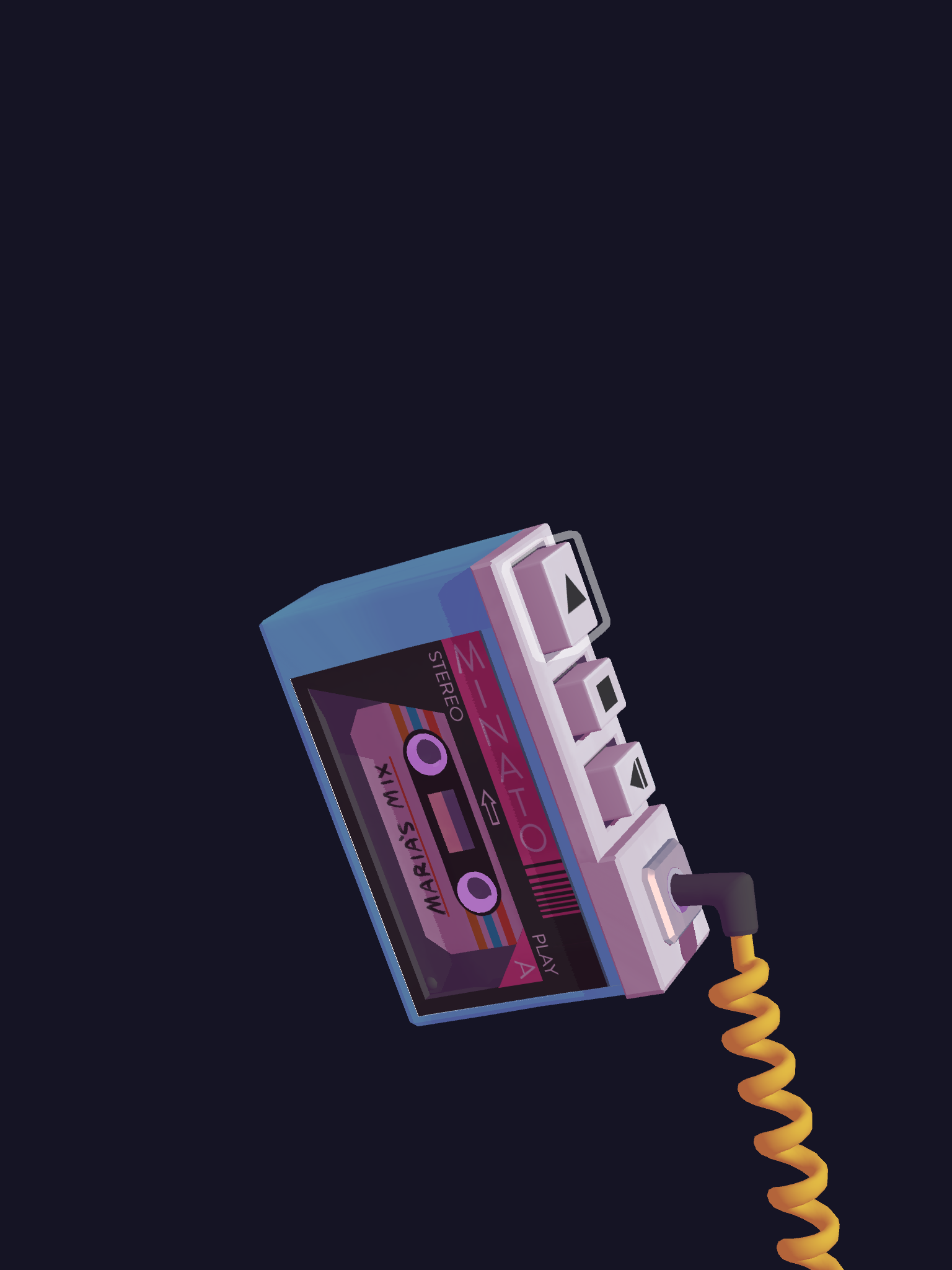 You learn about the main character, the bystanders, and a little about yourself as well. The best part about the game is the voiceovers, but also the element of "fixing" things. It doesn't involve a timer, an anxious style of music that requires you to hurry as you fix the items.
You can take as long as you want to fix them and the music is so calm and soothing that it allows you to unwind as you play the game. If there's a game you want to download when "Apple Arcade" is released, it is "Assemble with Care." The graphics in this game are seamless. There are no hiccups in the "fixing" elements. You don't have weird glitches. "Assemble with Care" is a medium-length game with about 13 chapters and it is wonderful.
We have talked about "Neo Cab" before at The Daily Fandom; it is one of our most anticipated games of the year. Being able to play it again has been a phenomenal time. This game is by Chance Agency. This is a game that was marvelous regardless of what streaming/system you decide to play it on. The graphics on this app are heightened, however, especially on the iPhone. I decided to play it on the iPad for the sake of it being a bigger screen and it looks exactly how I played it on my desktop system. (Wow!)
It is just as gorgeous as I thought it was then. If you want to know more about the game, we did a review and wrote up a bit about the concept of it. The game is a "cab" narrative game where you are a cab driver who drives around town making money and a living. However, it is all based on several aspects to stay afloat: money, rating, conversation, and emotions. In order to survive, you have to have a good rating, stay afloat with money, and keep the conversation going.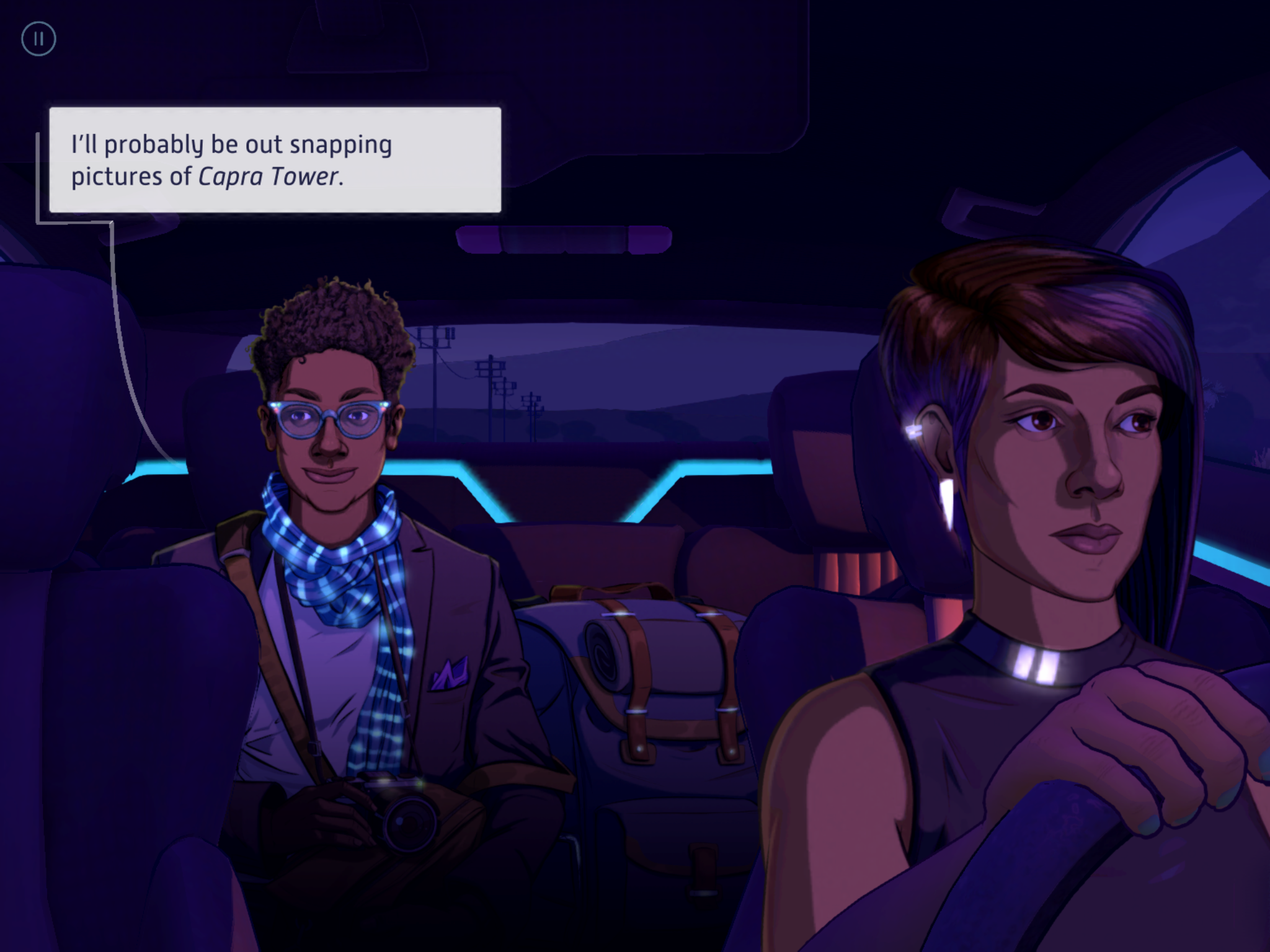 Similarly to "Assemble with Care," you have relaxing music in the background, slow-paced gameplay, and no time limits (that would make one anxious to choose a specific answer). It is the ultimate Zen game if you are looking for beautiful graphics and a wonderful story. "Neo Cab" is a longer narrative game, so allocate the time to play it.
Same with "Neo Cab," we talked and reviewed and interviewed the team behind "Mutazione." If you want to see more of how we enjoyed the game and how it was made, check out the review and interview. Nonetheless, it transfers over very well from desktop to iPad. Another gem that is longer gameplay and works so well if you want a game to play over the course of a few weeks.
The game is by Die Gute Fabrik. This — similar to "Neo Cab" — will be released on Steam as well. However, it was first released to "Apple Arcade." There's not much to say about the game that hasn't been mentioned in our original review, but this will also be on our list of must-play games.
"Murder Mystery Machine" was created by Blazing Griffin. The steam counterpart is coming soon as indicated on the Steam page. As a huge detective and noir fan, this was the itch I have been wanting to scratch in a mobile game. I have played various games similar to this one and none of them are quite as enjoyable as "Murder Mystery Machine." What makes this game special is that it is a continuous game and will have new episodes released if you keep the subscription. It states before the game even begins:
"'Murder Mystery Machine' is an episodic experience that will unfold over the coming weeks at no additional cost to 'Apple Arcade' subscribers."
This is a fantastic approach to have for the platform since it keeps people playing the game and keeps it downloaded on their iPhone, iPad, or desktop. "Murder Mystery Machine" is a point-and-click game. You are able to move the camera around, click on various items, and converse with your partner and suspects. It gives you a 'murder map' to gather evidence and allows a ton of ways to gain 'grades' at the end of the objectives. If you use too many hints, the grade lowers, if you don't gather all of the evidence, etc. Everything you do is taken into account with the final score.
This is what makes "Murder Mystery Machine" so enjoyable to play. If you love detective games, murder-mystery games, then this is a must-play when "Apple Arcade" is released.
A game by Frosty Pop, based in 1984 about two friends who sneak out and one disappears. Molly and her bog, Moses, sneak out with their friend Salim at midnight for a showing of Ghostbusters.
When Moses went missing under suspicious circumstances, Molly and Salim set out on a rescue mission. It will change their lives and friendship forever. This game is 24 chapters long, if you play it over a span of days/weeks, then it is long-form. If you sit and play it religiously, then it may only last a few days. This game is similar to the rest on this list — it isn't so much point-and-click, but it is a puzzle game like "Assemble With Care." You are solving puzzles and looking for clues.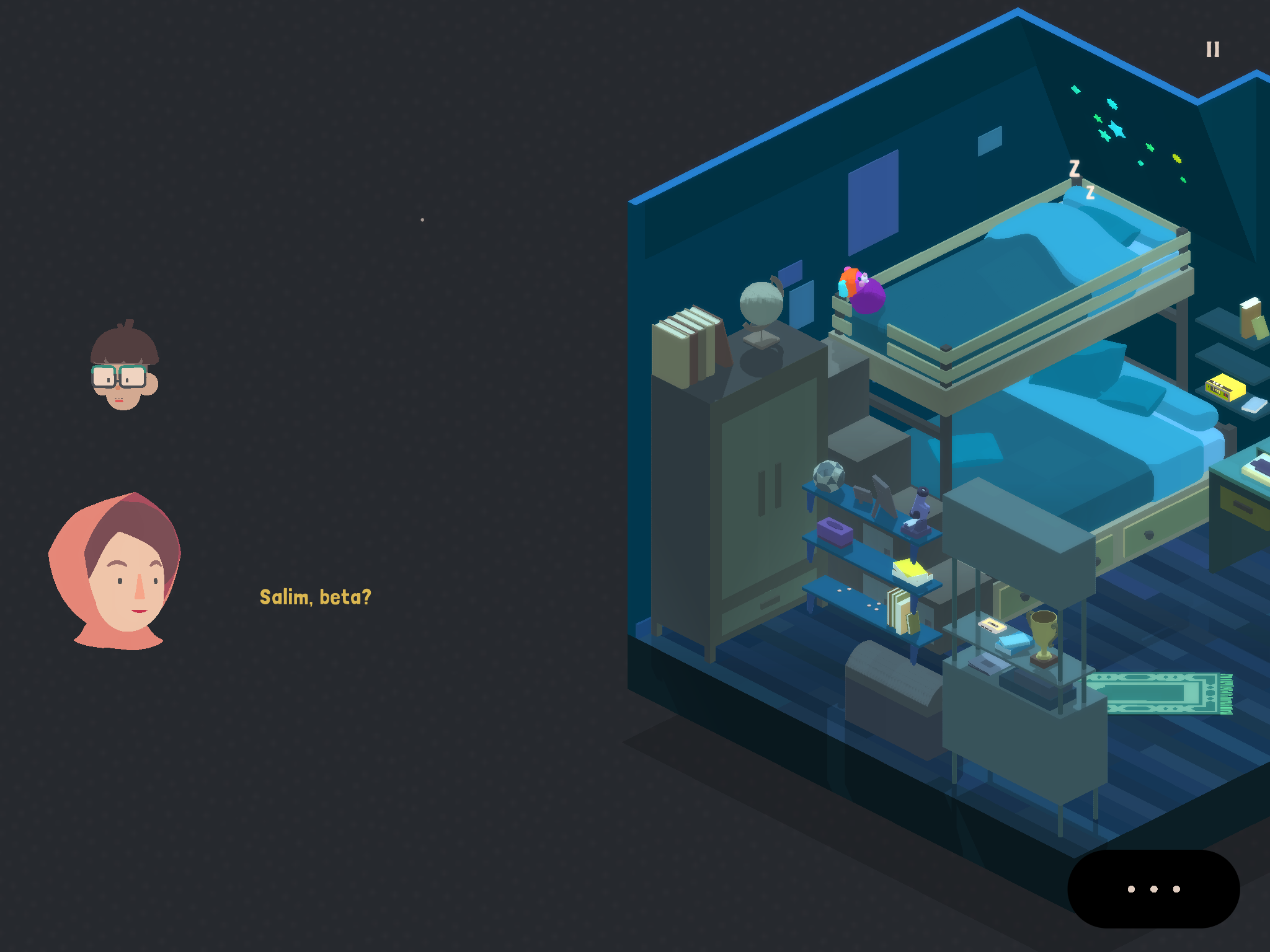 This game has outstanding graphics. Just based on that merit alone, you should play it. The story is fantastic as well — the beginning sets up the story nicely in a way that you don't really know what the story will be about. It could be a ghost story, it could be an alien story, you don't quite know. If you're going to be using "Apple Arcade," this is the game to get. Without a doubt.
Will "Apple Arcade" Save Mobile Gaming?
Yes — if you love apps and playing games on your phone/tablet/laptop/desktop, then yes. It is completely worth it if you want to play on a commute or just like to play games on the go. If you spend a lot of time outside of the house, this is perfect for that. It gives you time on breaks, in-between working, maybe waiting for an appointment, to do something fun. For the price of a hamburger, you can have an unlimited resource of games. Are you excited about "Apple Arcade?"