If you have been waiting for something to read, look no further. We have been teasing a bit of fun on our Instagram (if you don't follow us, please do). We posted a few books that Quirk Books released in their Spring literature line-up. All of these books are quality reads and deserve to be read during your spring break week, including William Shakespeare's Much Ado About Mean Girls. We have four quality books that are being released within the next few months under Quirk that you should check out. These are in no particular order, but we have to say we are immensely excited to support all of these pieces of literature and their authors at The Daily Fandom. Without further ado, let's much ado about this article!
Ian Doecher is not unfamiliar with the mind of Shakespeare, as he has written many, many series turned Shakespearean before. However, this coming April 23rd to Quirk Books will be two different Shakespearean novels. One adapted from the cult-classic Mean Girls and adapted from Back to the Future. The gift of being able to utilize iambic pentameter correctly is something to be praised for in and of itself, and not only do we praise Ian but Brett Cohen, Quirk Books Publisher does as well. What makes these two important is that our CEO (and writer of this article) @sharecacole loves the original play Much Ado About Nothing. Since these are adapted from the play she loves, she enjoyed reading both of these with pleasure.
William Shakespeare's Much Ado About Mean Girls is aimed at young adult readers (because of nostalgia). But it does, in turn, treat fans with an epic drama of the cult-classic film. Cady disguises herself to infiltrate the plastics, falls for Aaron, and struggles with her alliance with Damian and Janis. What else can Cady ruin along the way? Who knows, but it's dramatic in the Shakespearean language and we are here one-hundred-percent for it. This is a novel we would teach in a class about literature and the teachings of Shakespeare. If you love Shakespeare as we do, you will love these two new classics.
(2): William Shakespeare's Get Thee… Back To The Future!
Ian Doecher is a New York Times best-selling author of William Shakespeare's Star Wars series under Quirk Books as well. He has a BA in music from Yale, an MDiv from Yale Divinity School, and a PhD in theology from Union Seminary. He currently works in marketing in Portland. Bouncing from Ian's first Shakespearean novel, we have another.
This time we are focusing on the story of Marty and Back To The Future. Ian portrays Marty McFly's quest to unite his parents and save his family with humorous asides, soliloquies, Easter eggs, and Shakespearean renditions of hit songs. We won't spoil the hit songs, but we will let you figure them out by reading the Shakespearean novel.
3. A Beautiful Day In The Neighborhood
We adore Mister Rogers, and with a new documentary on the surface, a poetry book is well overdue. Quirk Books beat us to the punch and released A Beautiful Day In The Neighborhood illustrated by Luke Flowers. Every week from 1968 to 2001, Fred Rogers created a show that illustrated peace and love was possible in humanity; his show was titled Mister Rogers' Neighborhood. Rogers has created over 900 episodes, a safe haven for children and adults alike to discover the world around them.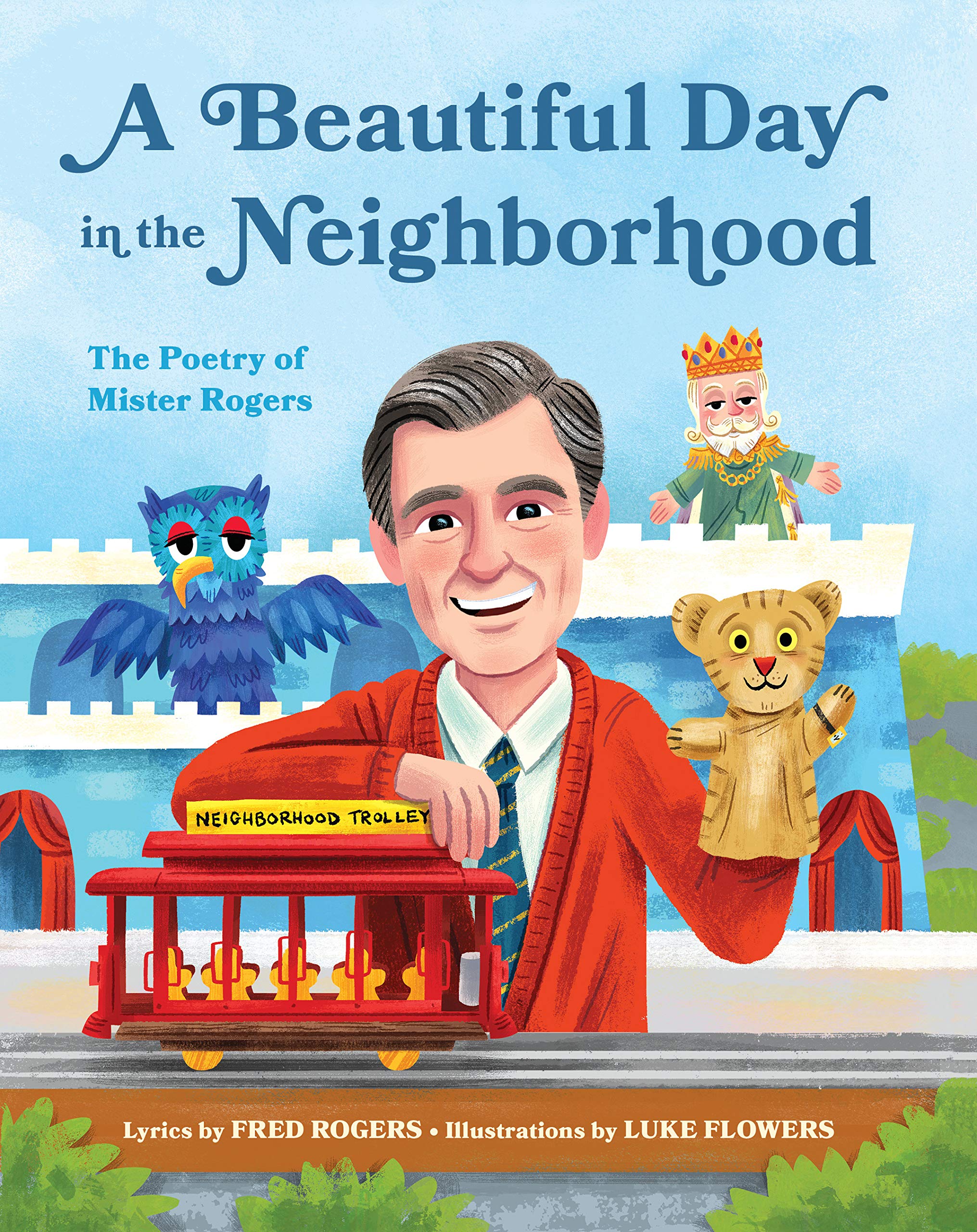 The songs he created were to teach emotional and social skills to his young viewers. The most beloved lyrics and poems are right in a book just for you and your children to recreate as your own. The book was released March 19th, 2019 and you can find it here. Many of the poems are quite personal and are perfect to reiterate to children, someone you care about, or yourself when you need it.
4. The Karate Kid (The Classic Illustrated Storybook)
The 35th anniversary of Karate Kid is coming up soon, so why not celebrate with your little ones with an illustrated book by Kim Smith. The original film was written by Robert Mark Kamen and directed by John G. Avildsen. In 1984, The Karate Kid was a heartwarming story of an unlikely friendship between a boy and his Japanese karate teacher. There are memorable scenes, sayings, and a timeless tale of overcoming the odds.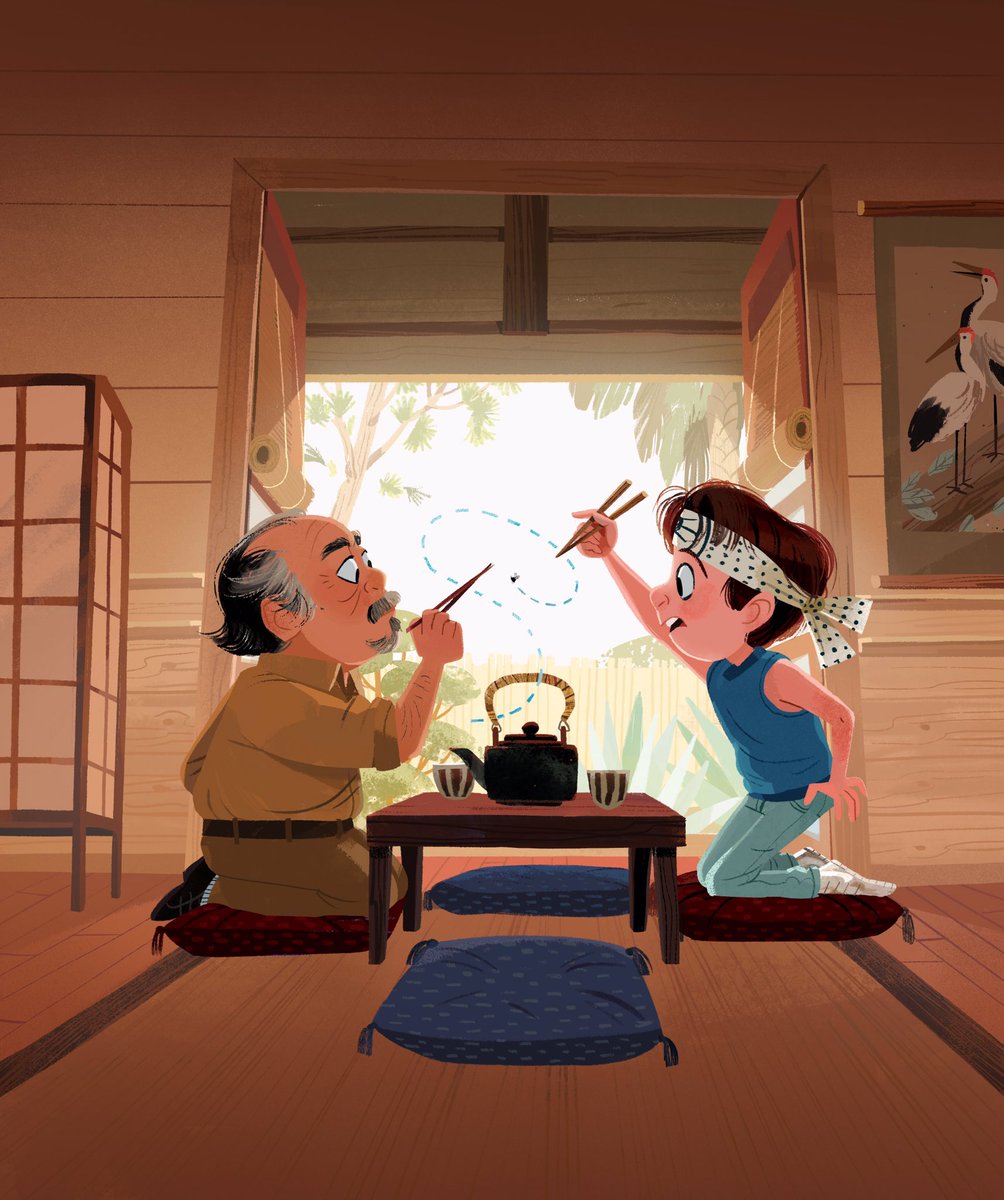 The Karate Kid has inspired many children throughout the past three decades to take on martial arts. The message continues to resonate to this day with a YouTube channel called Cobra Kai. The book is out May 7th, 2019, and truly deserves to be on your shelf. For parents, adults, and children alike, this book is one that is deserving of a read. The illustrations are beautiful and by far one of the nostalgic reads on this list as well as the three others.
When a young Daniel is targeted by bullies from the Cobra Kai dojo, his neighbor Mr. Miyagi agrees to train him for a forthcoming tournament. The plot thickens when Mr. Miyagi just makes Daniel wash his car, sand his deck, and paint his house. Can Daniel truly learn to master the art of Karate and channel his bullies? This book is perfect for fans of the film, children, nostalgia, and martial arts students alike.