On-screen YA novel adaptations are becoming more and more popular as a result of reader demand because there's nothing quite like watching your favorite stories come to life on the big screen. With dozens of modern adaptations to choose from, which are the standouts?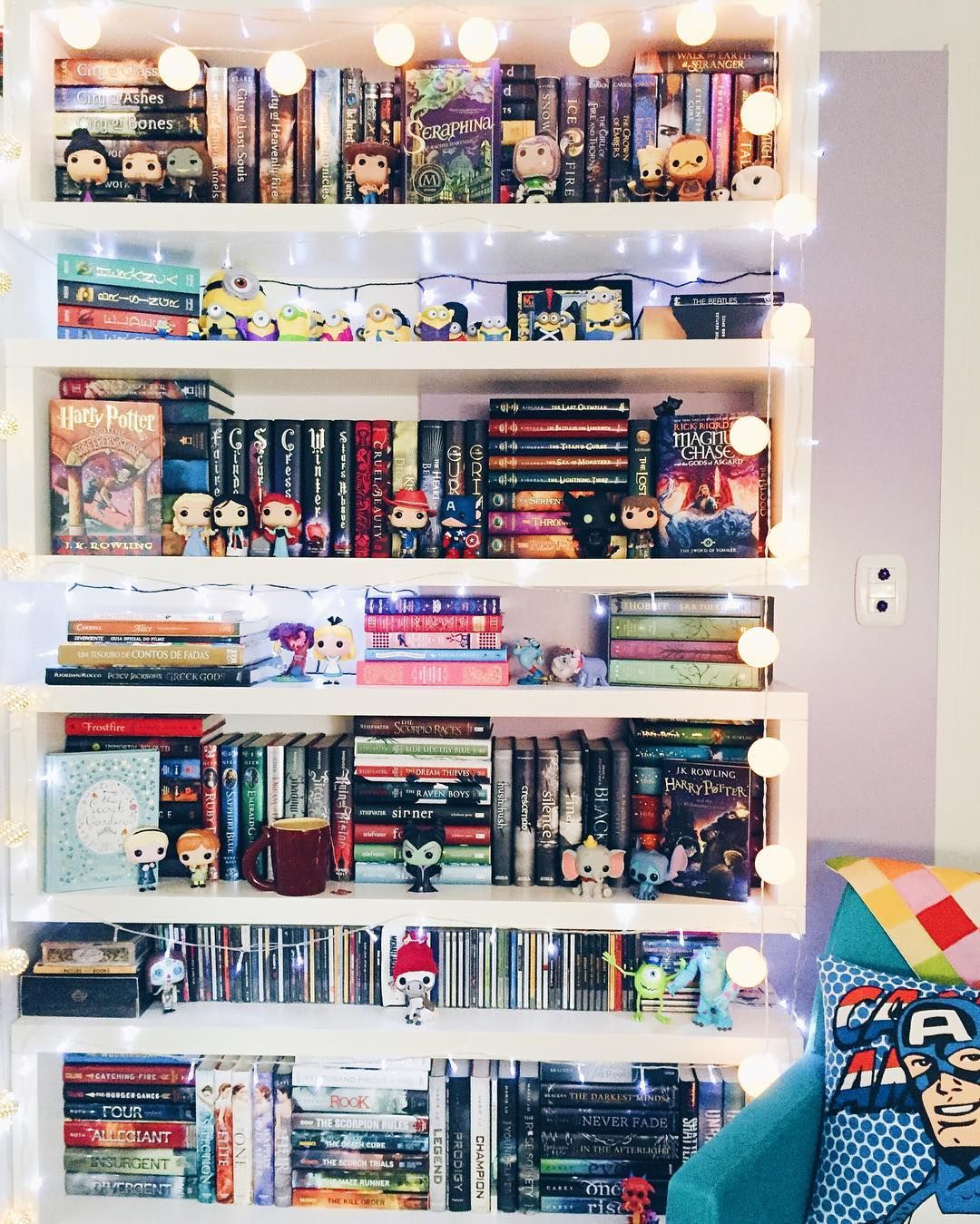 From those that stay true to their source material to those that are almost unrecognizable, I've compiled a list of the ones I feel were most successful across the board. In no particular order, here are eighteen successful young adult novel-to-screen adaptations.
YA Novel Series Adaptations
Whether they have zero or a dozen on-screen sequels, the first half of this list includes those books that come from a larger set. Watching one beloved novel come to life is amazing, but watching the entire series do so is infinitely better. It's obvious then which blockbuster hits will kick off the list of successful YA novel screen adaptations.
1. Harry Potter (Series)
It would be blasphemous really, to not list Harry Potter first — or at least I think so. Comprising over one million words throughout seven enchanting novels, JK Rowling's Harry Potter series has been enchanting fans for over two decades. In 2001, Warner Bros. Pictures released the first installment of the written heptalogy — Harry Potter and the Sorcerer's Stone, or Harry Potter and the Philosopher's Stone for those outside the United States. The series concluded with the wildly anticipated Harry Potter and the Deathly Hallows – Part 2 in 2011.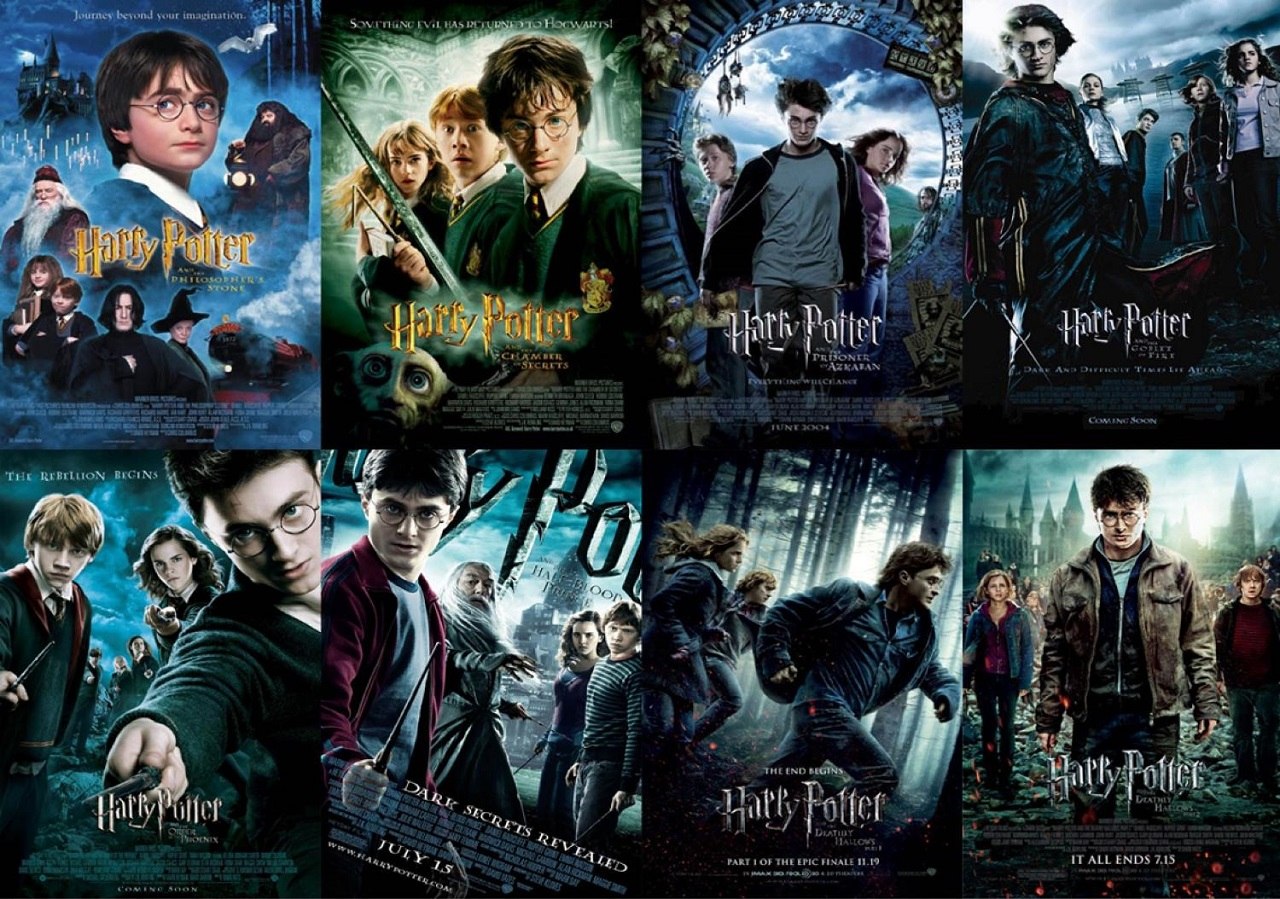 The Harry Potter series appealed to not only die-hard fans (of which there are very many) but first-time viewers around the world. It has inspired innumerable works of fanfiction, led to the creation of immersive, large-scale attractions at multiple theme parks, and sold over 500 million copies worldwide. It has certainly become larger-than-life, and yet it continues to appeal to fans of all ages. Whether you're looking for romance, adventure, friendships, fantasy, or just about anything else, the Harry Potter series has it in spades.
2. The Twilight Saga
Stephanie Meyer's The Twilight Saga consists of four novels released from 2005 to 2008; the movie series (with 5 movies in total) debuted in 2008 and wrapped up in 2012 with the much anticipated Breaking Dawn-Part 2. With over 100 million copies sold, it follows that they would do well at the box-office — and they did, with fans clamoring to the midnight showings for each consecutive release.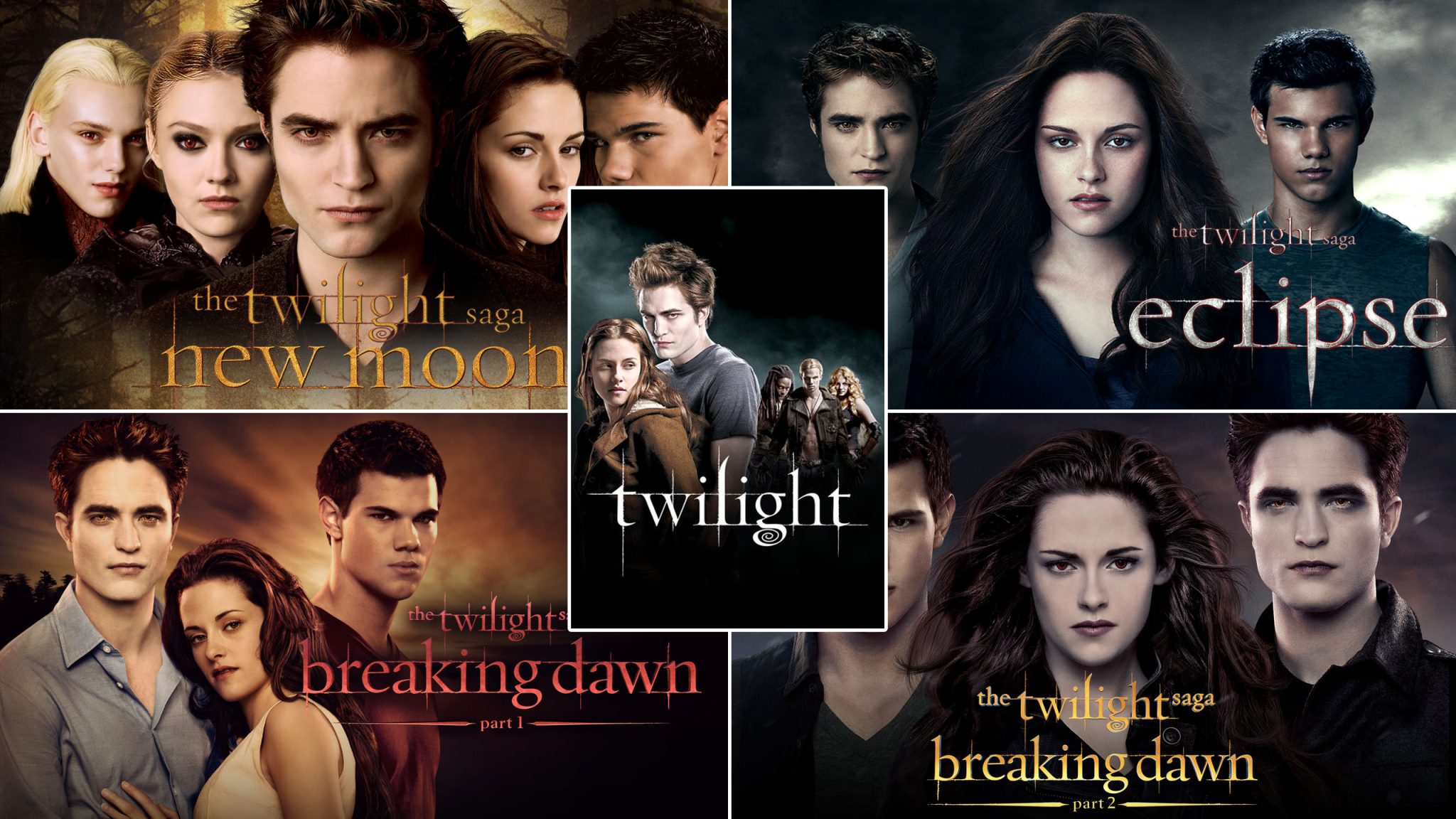 With vampires, werewolves, a love-triangle, and drama to match, The Twilight Saga is a staple in the YA fiction realm. It is one of my all-time favorites (both books and movies) and, for the record, I'm unapologetically Team Edward 100%.
3. A Discovery Of Witches
Deborah Harkness released her first historical fantasy novel, A Discovery of Witches, in 2011. The first novel was adapted into a television series in 2018 and the two sequels received the green-light for production shortly thereafter.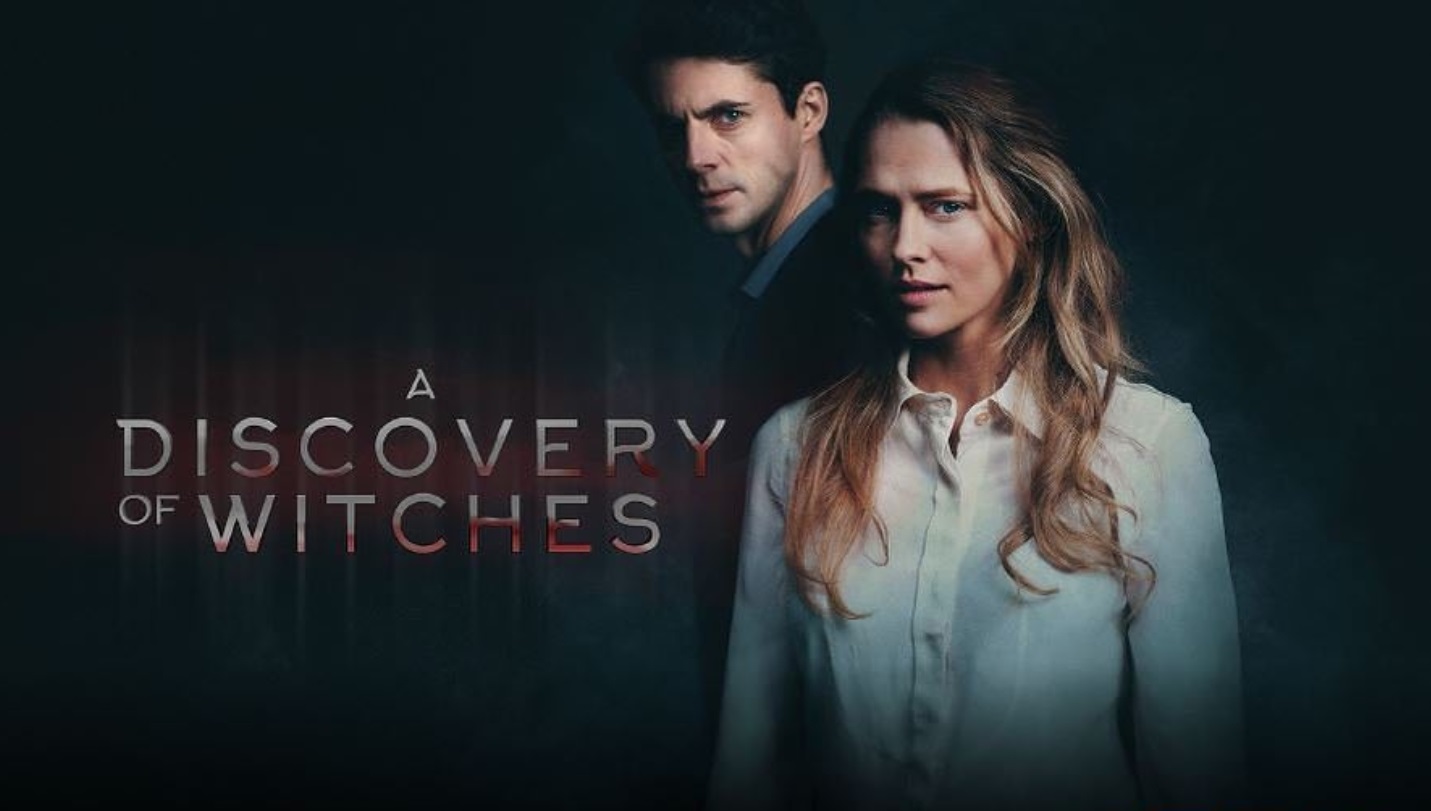 As the first installment of Harkness' YA fantasy All Souls series, ADOW weaves the intriguing tale of witches, vampires, and daemons in both past and present New York and London. Historians who have a flair for romance (or vice-versa) are sure to love it and, in all likelihood, so will everyone else. This has fast become an obsession of mine, and I cannot wait for the release of season two later this year.
4. Vampire Academy
Richelle Mead's first novel, the six-part paranormal-romance series Vampire Academy, became a film in 2014. Unfortunately, it did not do well enough to earn a sequel, which is an absolute shame given the quality of the novels.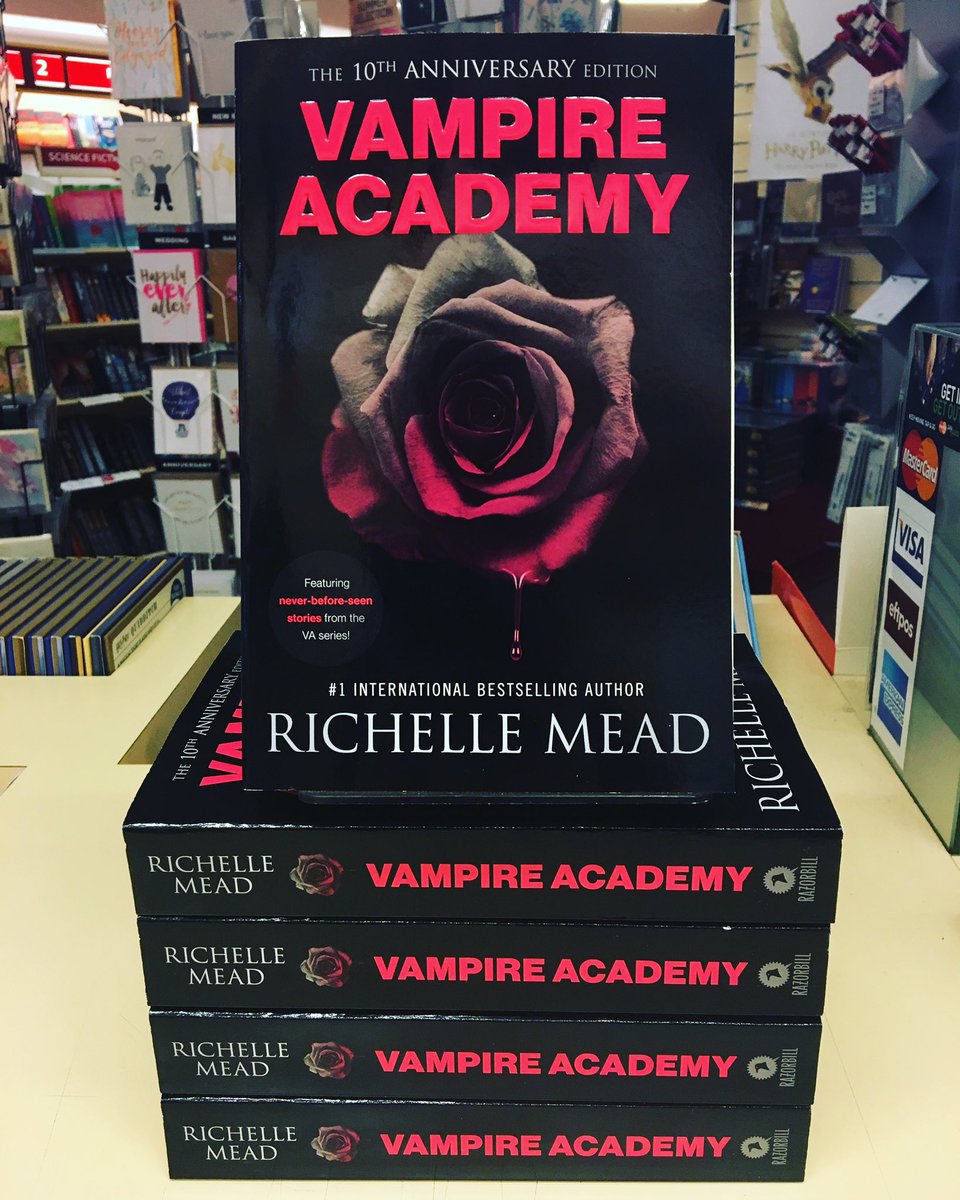 Part adventure, part romance, and sprinkled with comedy, the Vampire Academy series is intriguing from start to finish. It will make you laugh and cry, or sob, really, in each book; I wholeheartedly recommend reading the books, and, if you really enjoy them, give the movie a go as well.
5. The Mortal Instruments
Cassandra Clare's The Mortal Instruments series is a six-novel installment in the proposed five-part anthology The Shadowhunters Chronicles. The feature film adaptation was released in 2013 and received mixed reviews. It didn't total enough to earn a sequel, but in 2016 the three-season television series Shadowhunters debuted. The movie appears to have been truer to the book, but it fell flat in other areas. The series deviated quite noticeably but received better fan-reviews. Neither adaptation managed to encompass the entire series, which is a shame.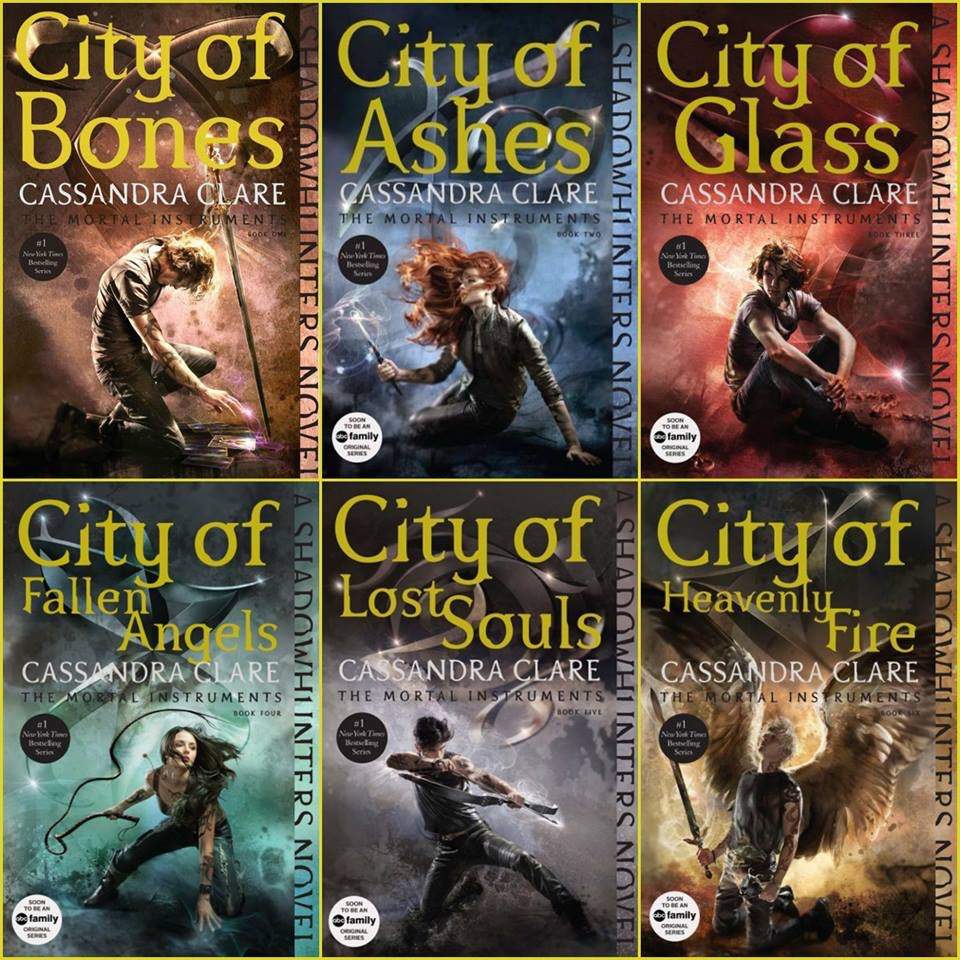 The story takes place in the modern-day and shows readers the secretive world hidden to mundanes — the name for those who are not Shadowhunters, angels, demons, or Downworlders. It might sound like a lot to take in, but the story-telling is superb and each element flows well together. I would highly recommend reading the series, as well as the other installments.
6. The Divergent Series
Veronica Roth's young adult dystopian trilogy was published in 2011 with two sequels, Insurgent and Allegiant, following each year thereafter. Divergent opened at the box-office in 2014, and it did rather well in sales and with fans. The following two movies garnered less praise, with the final film leaving a lot to be desired. Plans to release a fourth movie, part two of Allegiant, fell through and a TV series adaptation with a spin-off was considered. Neither was produced, and that left a promising series with a rather disappointing conclusion.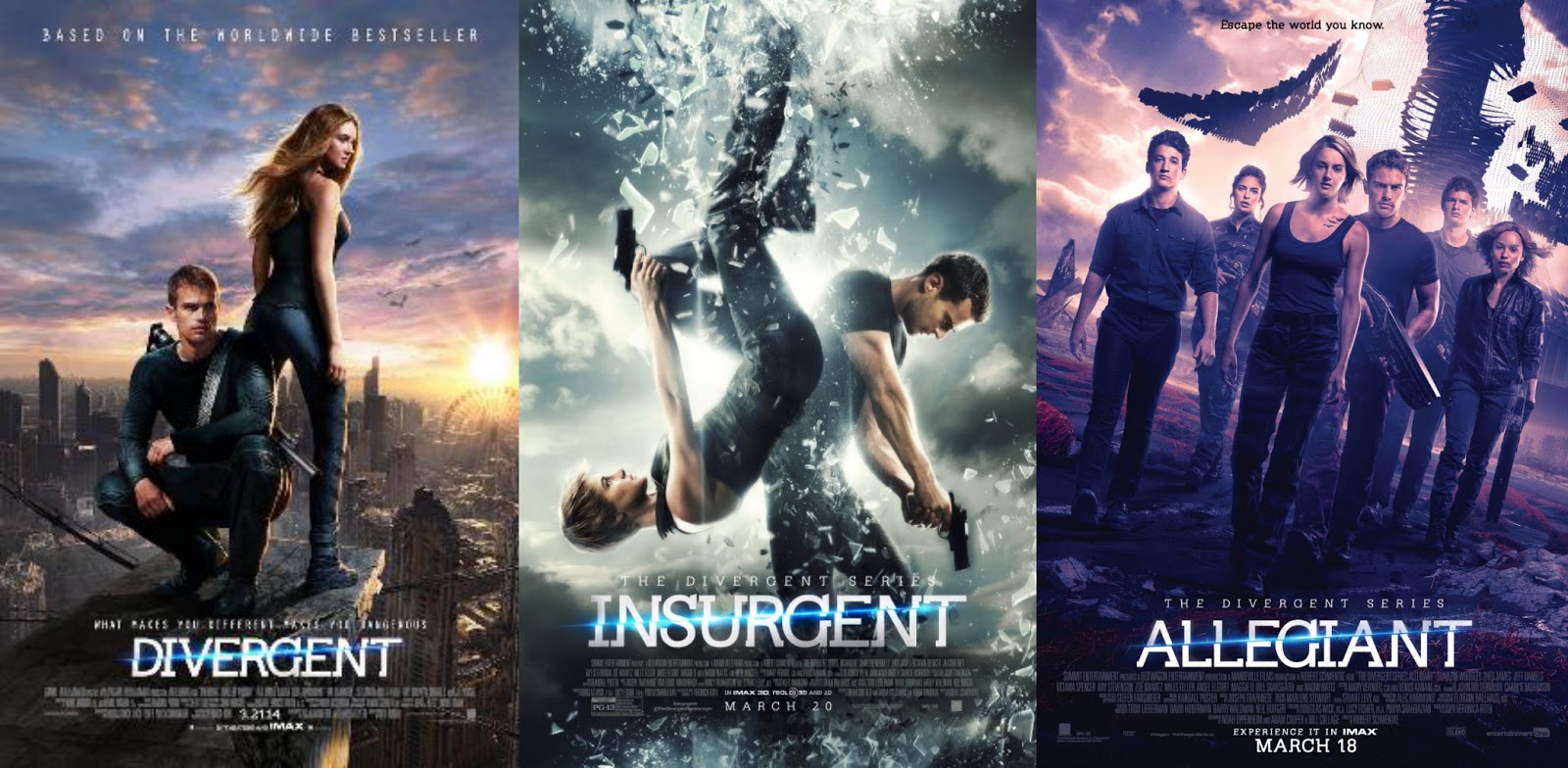 When I first read Divergent I thought it was even better than The Hunger Games. The concept of factions as societal divisions based on personality aptitudes was fascinating. What really sold me were the characters and the elements of action and romance mixed in. The final book, Allegiant, ruined that for me; it read like a completely unrecognizable narrative. I stand by the first two and would recommend them still, but, if you're like me, perhaps turn to fanfiction to wrap up the rest.
7. The Hunger Games
In 2008, Suzanne Collins released her dystopian YA-trilogy The Hunger Games with movie adaptations beginning in 2012. The series took the world by storm, and it did phenomenally well at the box-office. With such a unique premise, it drew millions of readers of all ages, and this translated to well over sixty-five million book sales. It paved the way for other titles like it and was a major factor in supporting future YA novel adaptations. Interestingly, Collins plans to release a fourth novel set six decades before the start of The Hunger Games. The novel, The Ballad of Songbirds and Snakes, will hit the shelves later this spring.

In Panem, Districts (not unlike Divergent's factions) divide society, each with its own economic focus. Each year, the districts select two dozen citizens from a lottery to compete in the televised Hunger Games. It all gets very exciting from that point, but I'll stop there to avoid spoilers. The movies are cinematically exciting, and readers and non-readers alike have greatly enjoyed them. While I find the books to be preferable, the movies are well worth watching.
8. The 5th Wave
The first installment of Rick Yancey's post-apocalyptic young adult trilogy The 5th Wave was released in 2013 with the movie adaptation following three years later.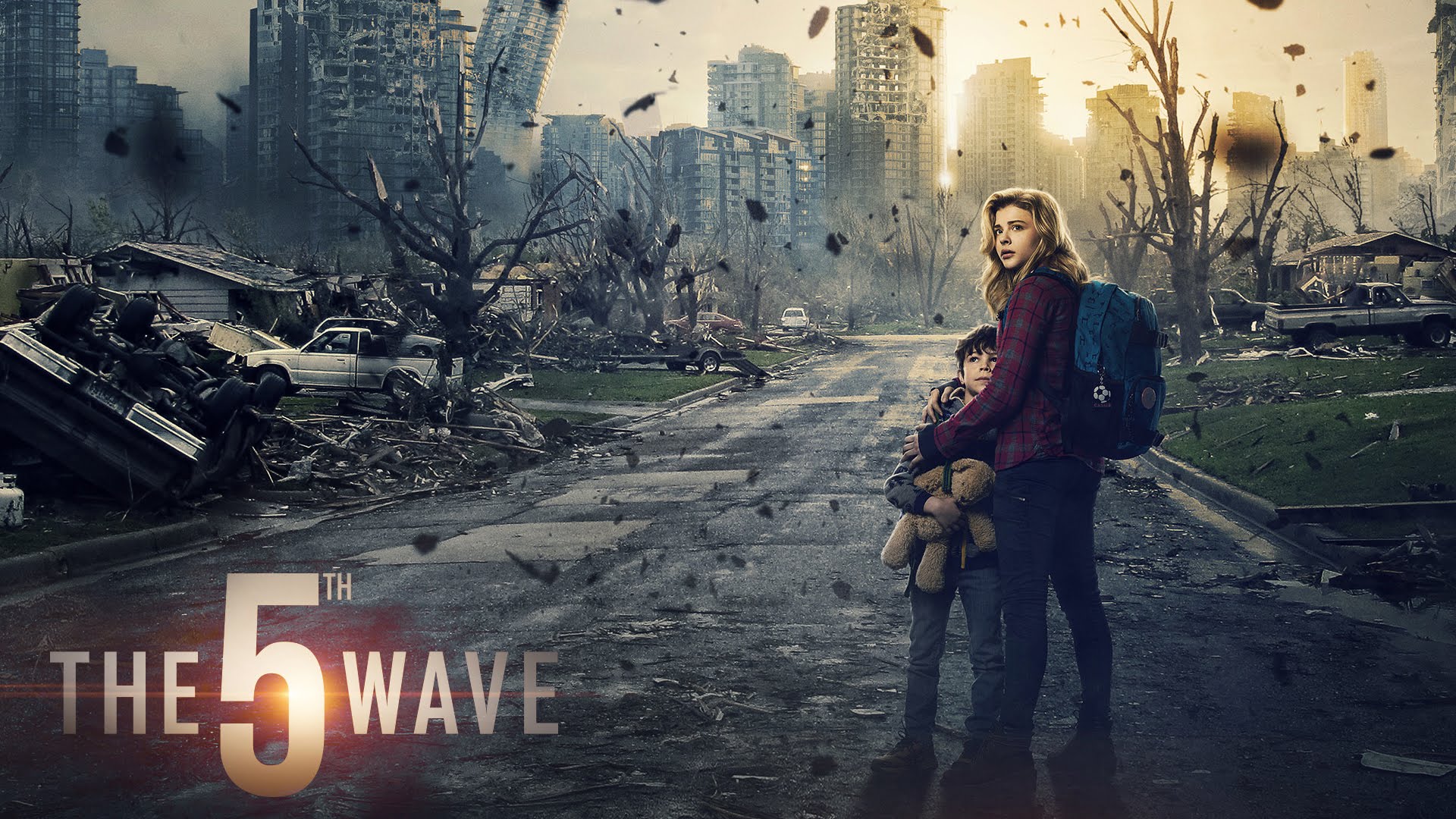 Though it was not given any motion-picture sequels, the first film stands rather well on its own. It's a little bit sci-fi, as the premise involves alien attacks and humanity facing extinction, but it deals with familial and personal dilemmas as well. I enjoyed it, and it's certainly earned itself more than a couple rewatches.
9. If I Stay
Gayle Foreman's 2009 YA novel If I Stay was adapted into a movie in 2014. The sequel, Where She Went, exists only in print. If I Stay is a tearjerker, let me tell you.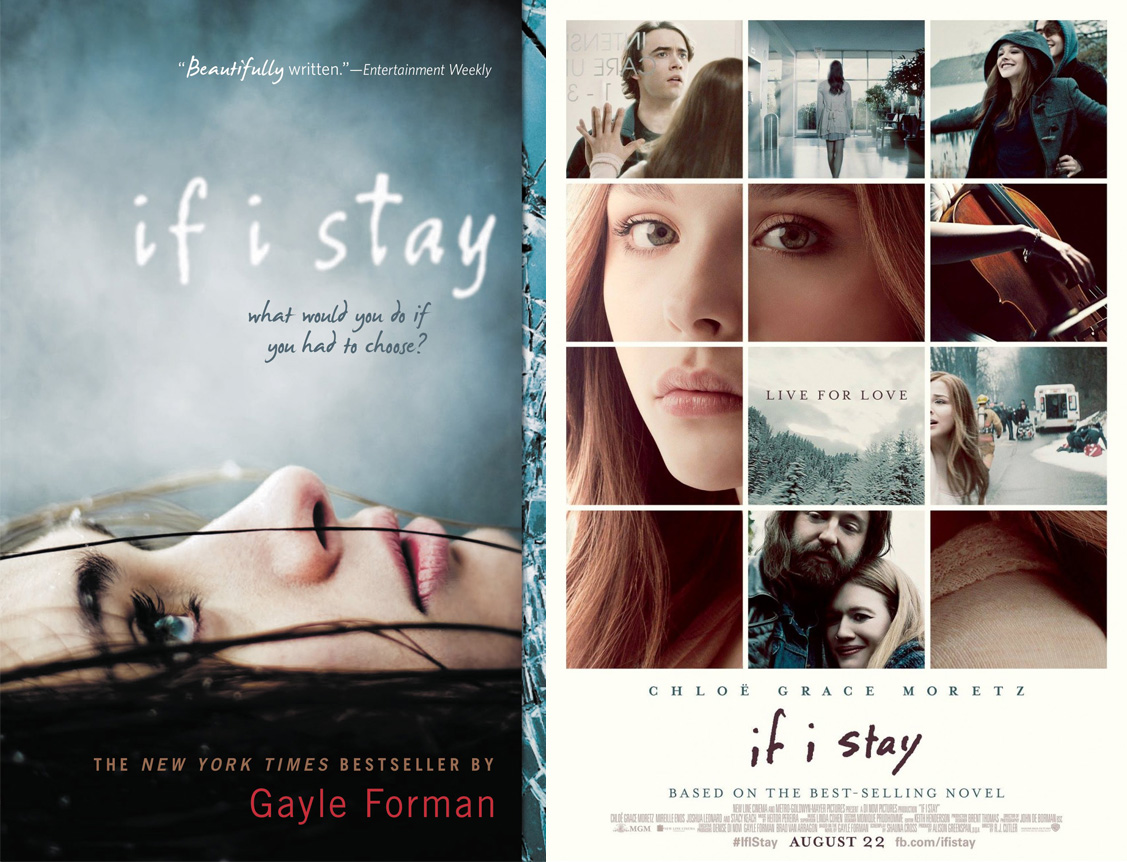 Both the book and movie are so emotionally driven that they can appeal to anyone. The soundtrack is poignant, and it does well to reinforce each scene. Notably, If I Stay ends on a bit of a cliffhanger and, if you're alright with that, I would recommend stopping there.
Stand-Alone YA Novel Adaptations
Everyone loves a good book (or movie) series, including myself, but stand-alone films can be just as fantastic. Want some romance or adventure but don't have the time to binge a whole set? Then these next half are sure to fit your needs. From sci-fi to coming-of-age stories, these YA novel adaptations are sure to entertain.
10. The Host
Stephanie Meyer — author of the phenomenal Twilight Saga — embarked on a whole new genre when she wrote The Host. The science-fiction YA novel clocks in at a whopping six-hundred and nineteen pages and somehow that's still not enough (at least for me).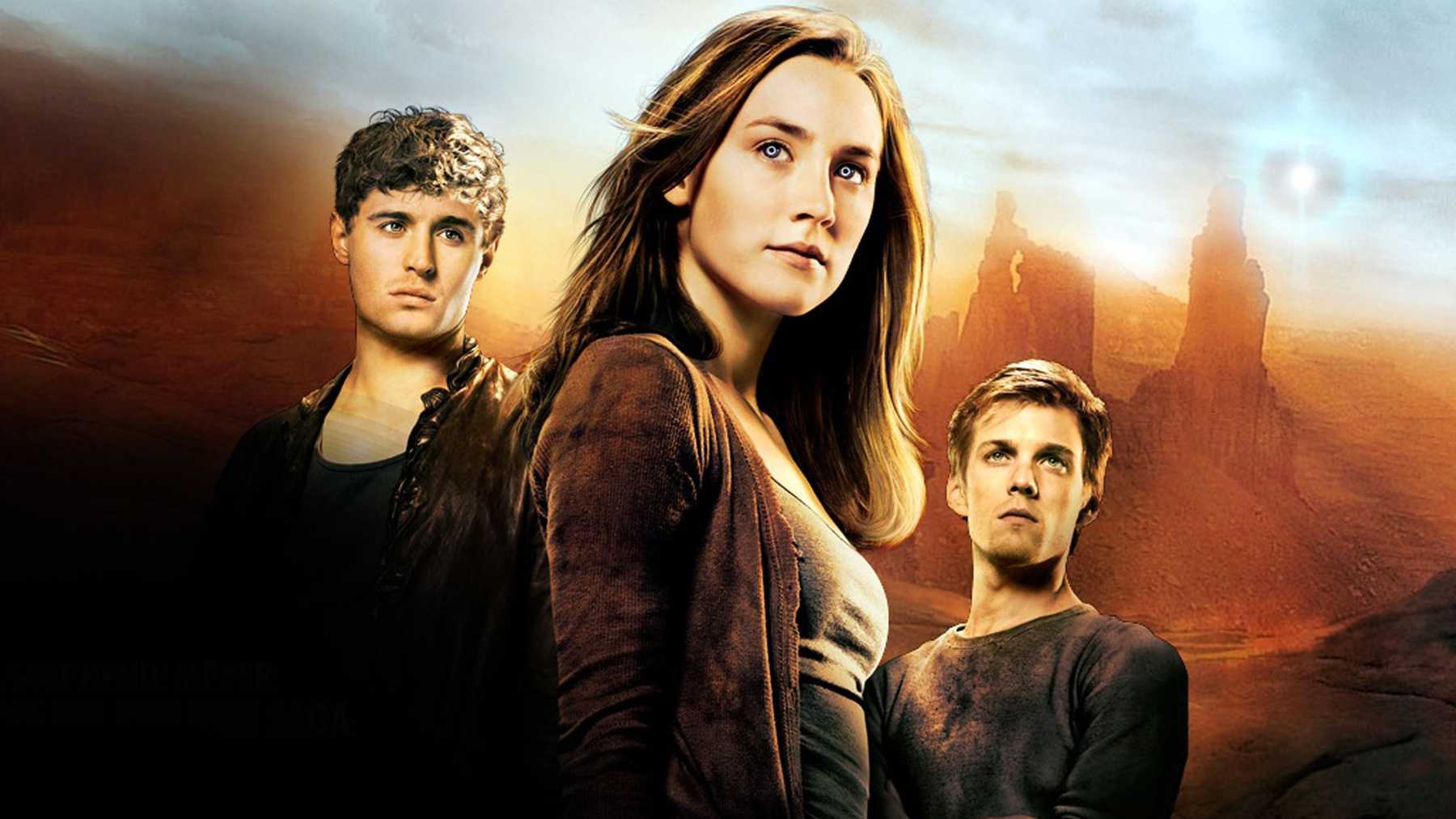 The 2013 movie adaptation manages to include just about every major aspect of the novel, and it's a riveting story from start to finish. This easily could have kicked off a series. There may still be hope for one, as Meyer stated years ago that she had plans to make it into a trilogy. Fingers crossed!
11. The Fault In Our Stars
John Green. Where do I begin? John and his brother, Hank, who is also an author, have been making educational videos on Youtube for years. They're comedic and informative, which can be quite difficult, and they never fail to entertain. Their writing is, of course, no exception.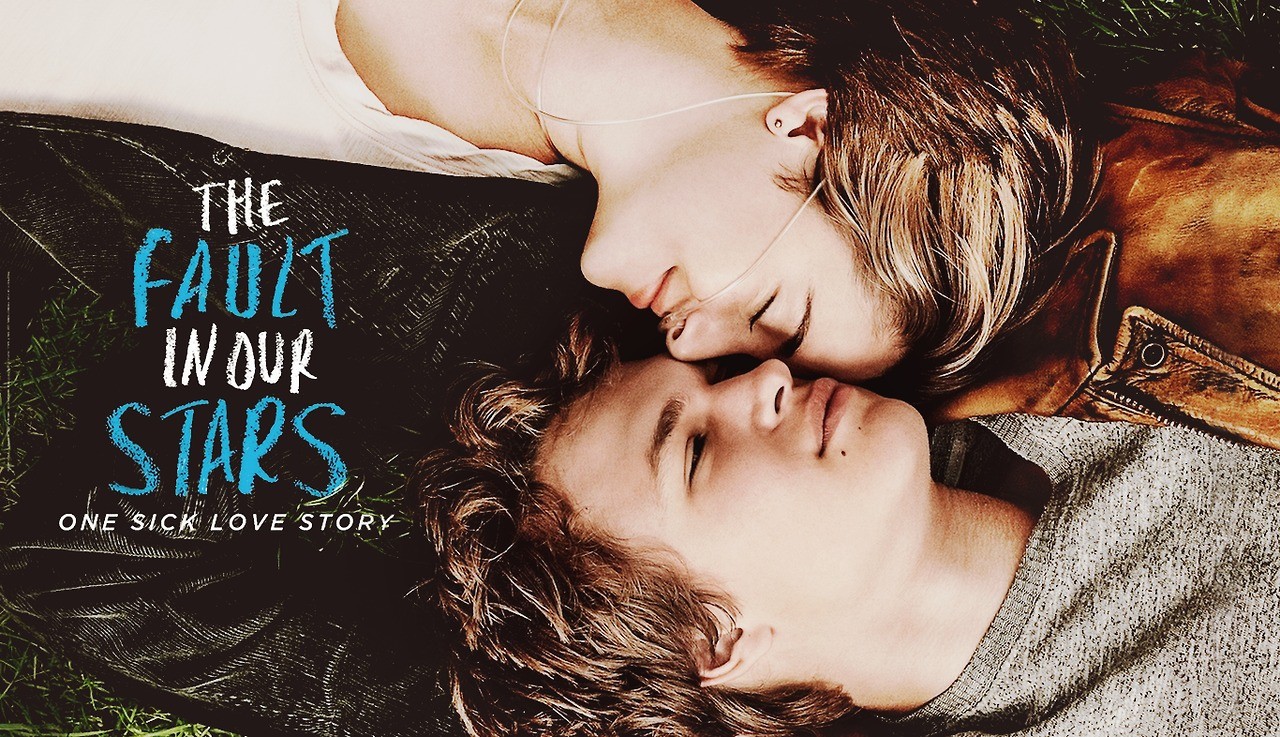 The young adult novel The Fault in Our Stars is one of John Green's later novels, and yet it was the first to be adapted into a major motion picture in 2014. While I personally prefer the book, the movie is still worth watching, okay? Okay.
12. Paper Towns
Another creation by John Green, Paper Towns, was adapted into a movie one year after TFIOS hit the theatres. Labeled as a romantic mystery comedy-drama, Paper Towns has a little something for everyone who reads or watches it.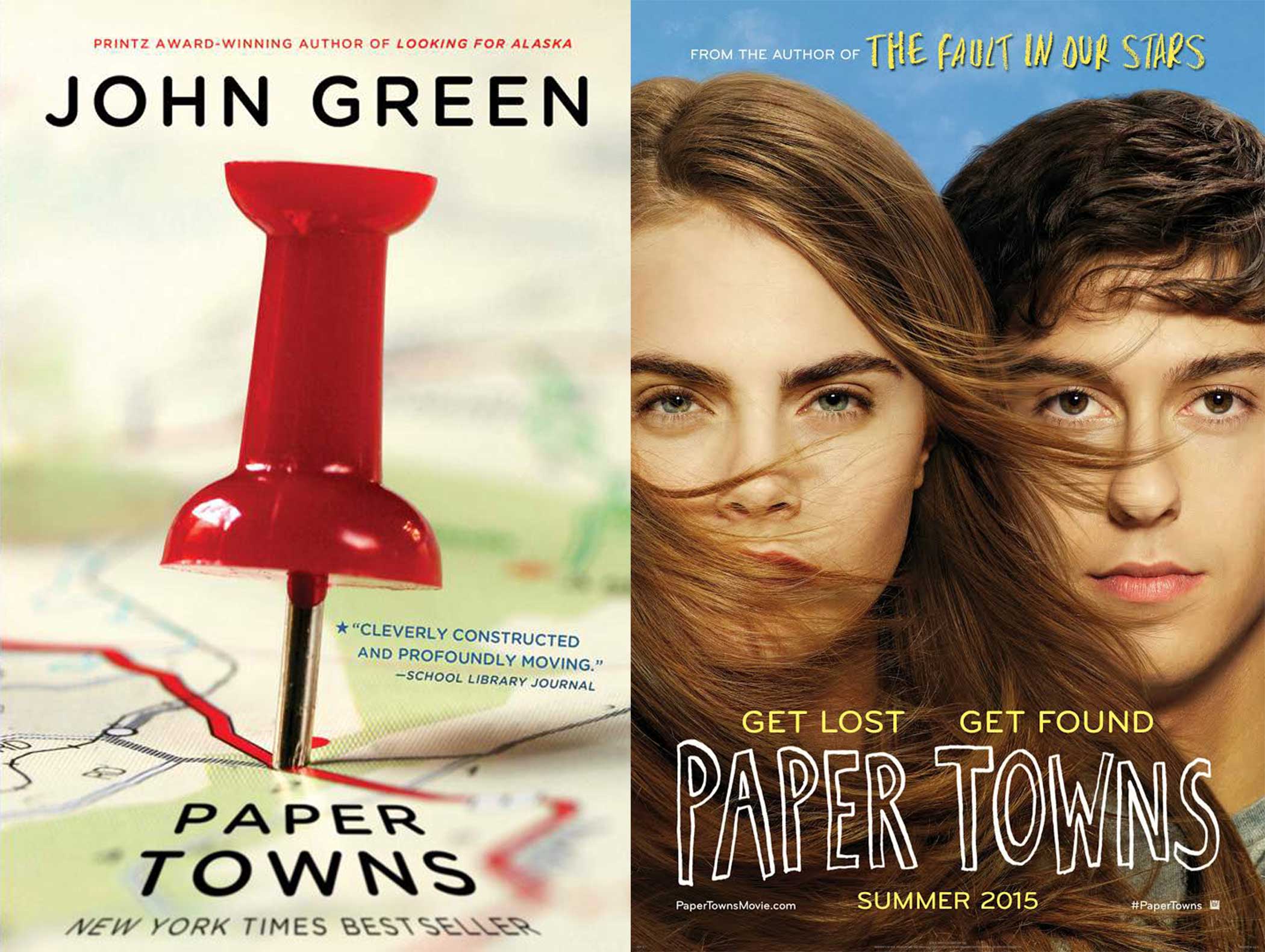 His other novels are spectacular as well, and I would highly suggest you check them out. John Green's writing style is unique and wildly entertaining; it's enough to convince me to read anything he writes. Frankly, I'd read his grocery lists if given the chance.
13. All The Bright Places
Jennifer Niven's heart-wrenching novel All the Bright Places was adapted into a Netflix movie just last month. Fans patiently awaited the release of this one and, though it took some time, it's finally here. Similar in feeling to John Green's TFIOS or Looking for Alaska, it is a young adult to a T, and I couldn't put it down once I started reading.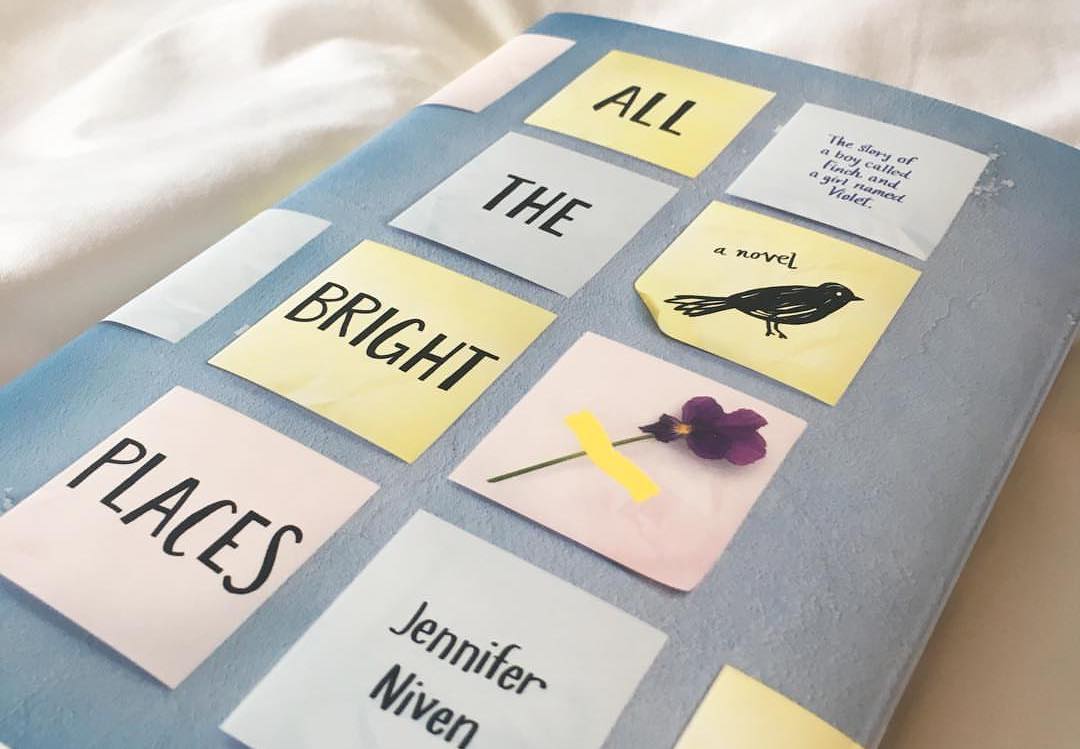 Generally speaking, I find books to be better than their on-screen counterparts, and this is no exception. That being said, give it a watch and decide for yourself which is better.
14. Five Feet Apart
Rachel Lippincott's YA-Novel Five Feet Apart was published in 2018 and released as a film the following year. The expeditious turnaround rate from book to movie is a prime example of the increased push for adapting young adult novels and with good reason.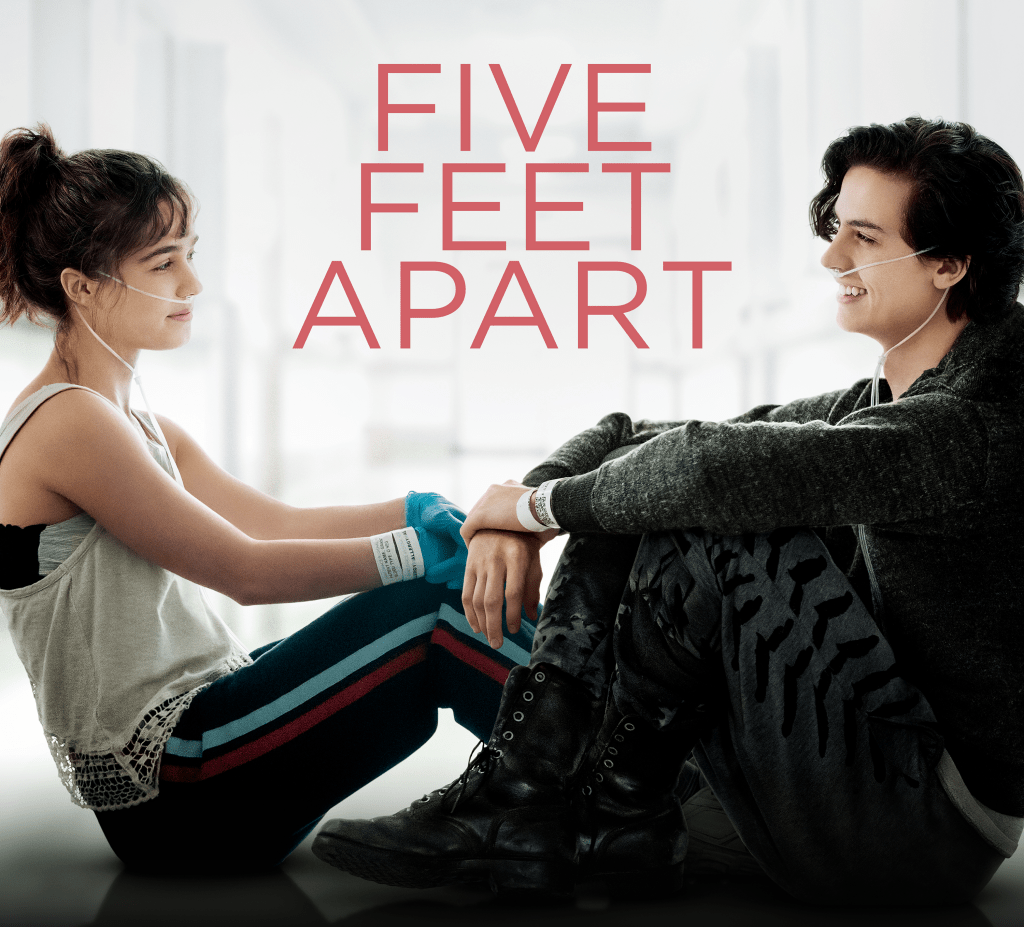 Inspired by a real-life couple, it delves into life and love for those struggling with the medical condition cystic fibrosis. In all honesty, I went to see this movie mainly for Cole Sprouse (who plays leading-man Will) and also because I shamelessly love romance movies. Let me tell you, it will make you laugh and swoon and absolutely cry your eyes out–you have to watch it.
15. After
Originally published on Wattpad as Harry Styles fanfiction, Anna Todd's YA novel After is the only title on this list to have an alternative origin. After garnered millions of readers in the first month, which led Todd to continue with the series and write four additional installments.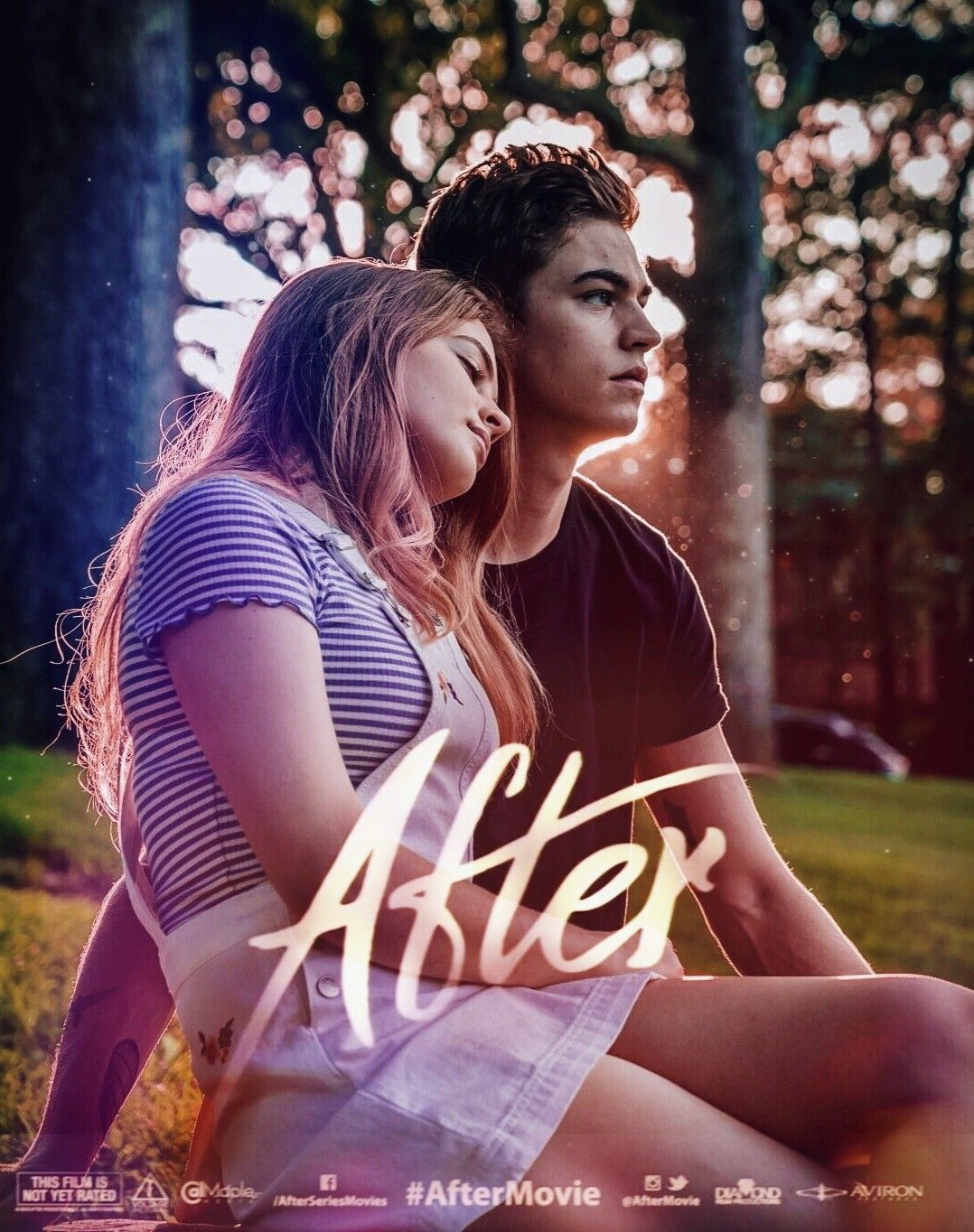 The movie adaptation was released in 2019 and the follow-up film, After We Collided, is set to be in theatres sometime later this year. It's dramatic and romantic, and it takes place in one of my favorite places — Washington State. Though I enjoyed both mediums, this is one of the very few cases where I would actually recommend the movie over the book.
16. The Perks Of Being A Wallflower
Stephen Chbosky's 1999 coming-of-age drama The Perks of Being a Wallflower was adapted into a movie in 2012. It follows a troubled teenager through the ups and downs of his high school experience and deals with heavy topics along the way.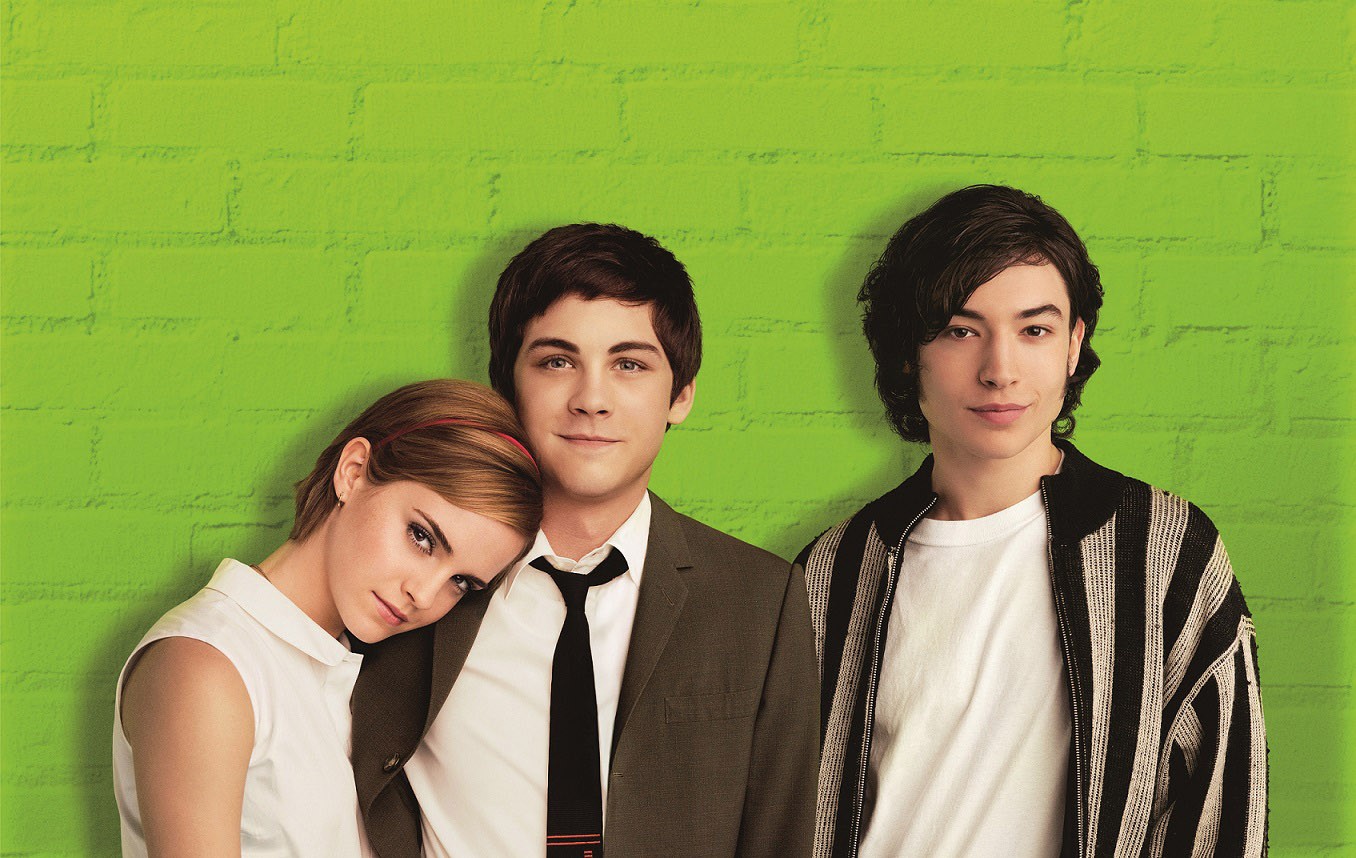 Personally, I don't love either iteration of this title, but the movie does have a certain charm that has me rewatching it time and again. If you like introspection and teenage angst, maybe this one's for you.
17. Nerve
Jeanne Ryan's YA techno-thriller novel Nerve was published in 2012. The movie adaptation was released four years later and was received rather well. The movie's unique and entertaining plot encouraged me to read the book. Let me tell you, they are not the same thing.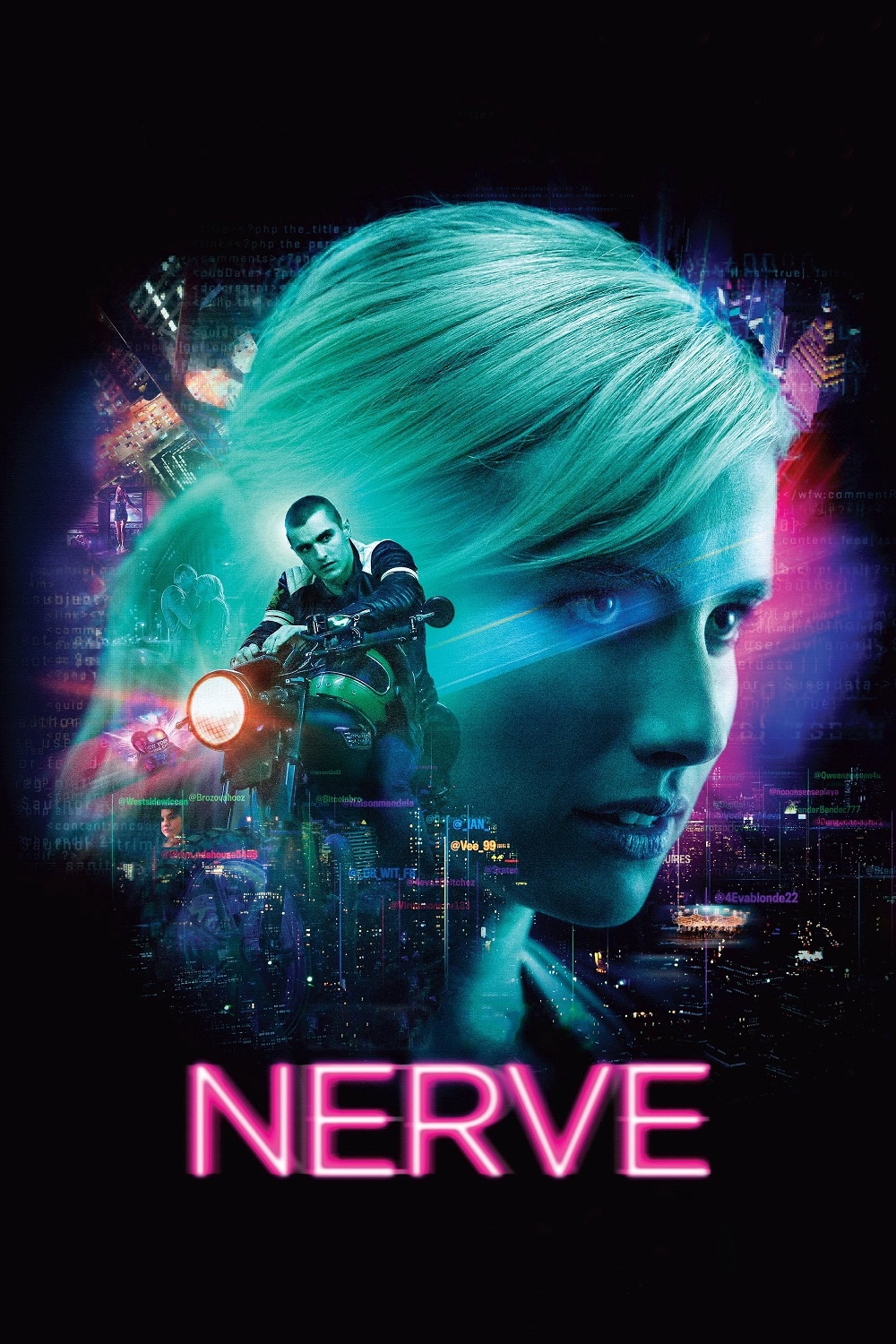 This is the only title on the list that drastically deviated from its source material–thankfully in a good way. No spoilers, but the endings are two very different things. Feel free to skip the book and go straight to the movie, you'll thank me later.
18. Ready Player One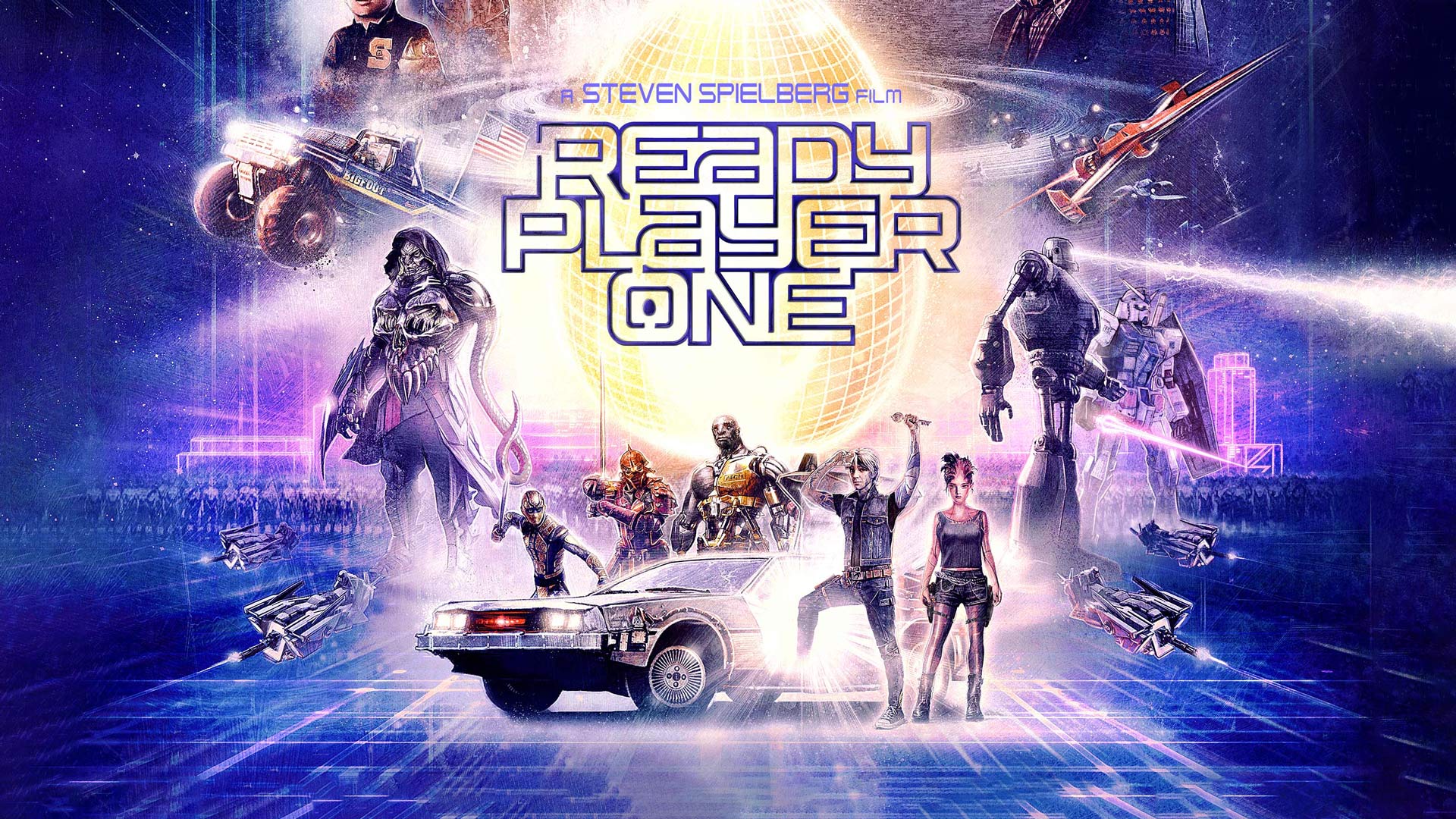 Ernest Cline's 2011 sci-fi novel Ready Player One was adapted into a movie two years ago. Initially, I had no interest in seeing this movie (sci-fi isn't my preferred genre) but, after being dragged, I was so glad I went. Fair warning, it's weird — like, really weird — but it is so innovative and creative that it will blow your mind. Set in the not-too-distant future, it tackles things like artificial intelligence and the influence of Big Brother. It was quite successful at the box office, and it's one I will gladly rewatch.
Other Successful Book-To-Screen Adaptations
While not strictly falling in the young adult category, the following five novel adaptations were nonetheless successful, and appeal to much of the same audience.
Little Women
In both series and individual installments, there are numerous adaptations of Louisa May Alcott's classic novel Little Women. Directed by Greta Gerwig, the most recent adaptation (released in 2019) features the story of the March sisters once again brought to life in phenomenal costumes, settings, and acting.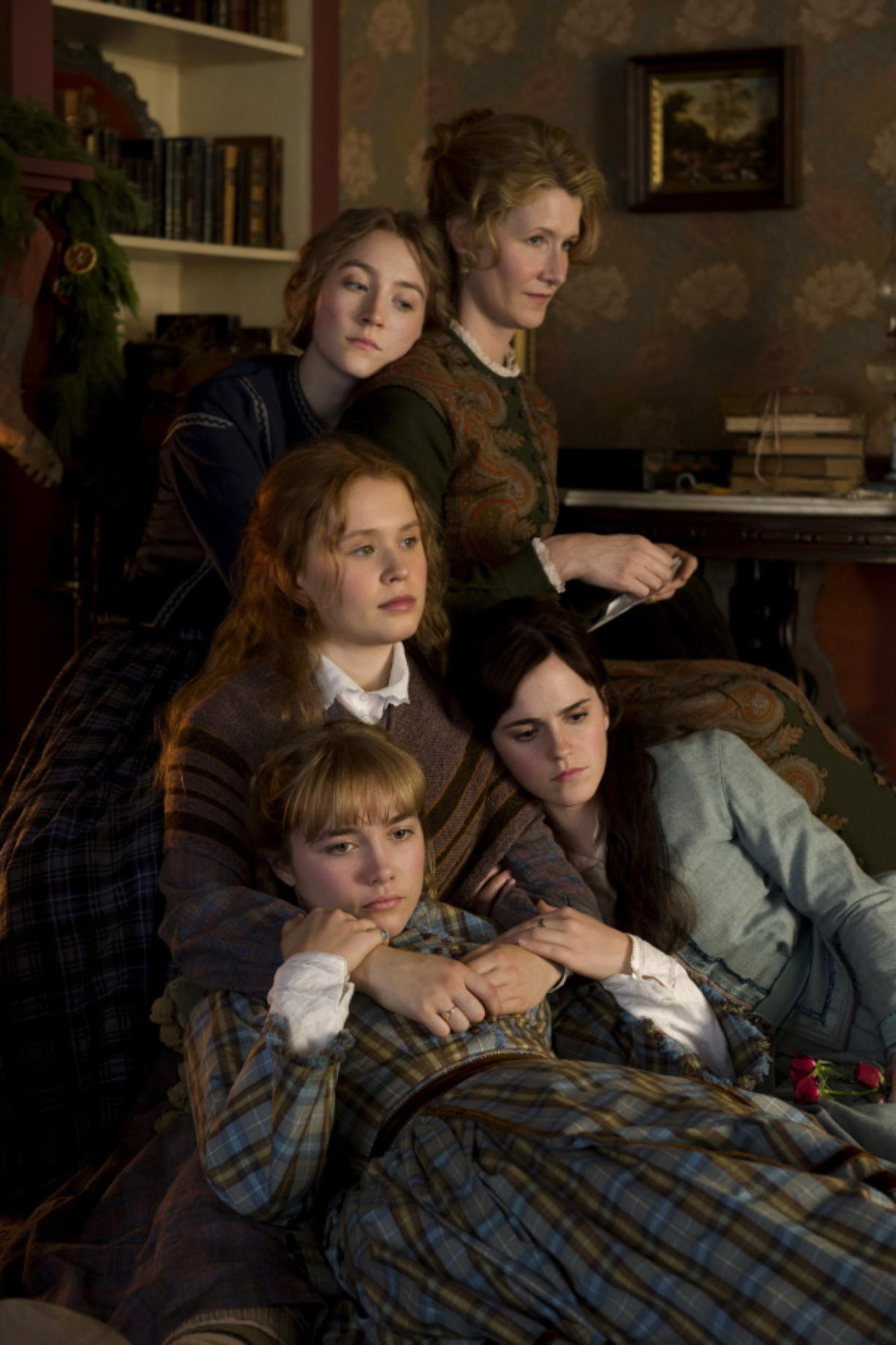 I fell in love with this movie as soon as it came out; the story was as timeless as ever before, but the interpretation was brand new. I went home, promptly watched the PBS three-part series, and swooned even more. I cannot speak highly enough about both adaptations — if you haven't seen them already, add it to the top of your to-do list.
The Chronicles Of Narnia
C. S. Lewis' children's fantasy series The Chronicles of Narnia has been around for seven decades. The first three installments were made into movies from 2005 to 2010. Of the three — The Lion, The Witch, and The Wardrobe; Prince Caspian; The Voyage of the Dawn Treader — I don't know that I can pick a favorite, but the first is endlessly nostalgic.
The closing scene and the soundtrack of the second movie make me bawl every single time. Watching the Pevensie siblings experience the fantastical world of Narnia on screen is simply magical, and it's one of my personal favorites.
A Series Of Unfortunate Events
Lemony Snicket's set of quirky children's books, A Series of Unfortunate Events, has been made into both a movie and a television series on Netflix. The TV series undoubtedly received better fan-reviews and, with the addition of Patrick Warburton narrating, it certainly makes sense. He manages to capture the narrative tone just right, so it's fairly reminiscent of reading the books on your own. With twelve volumes in the series, the books top both adaptations, so read those if you can.
The Witcher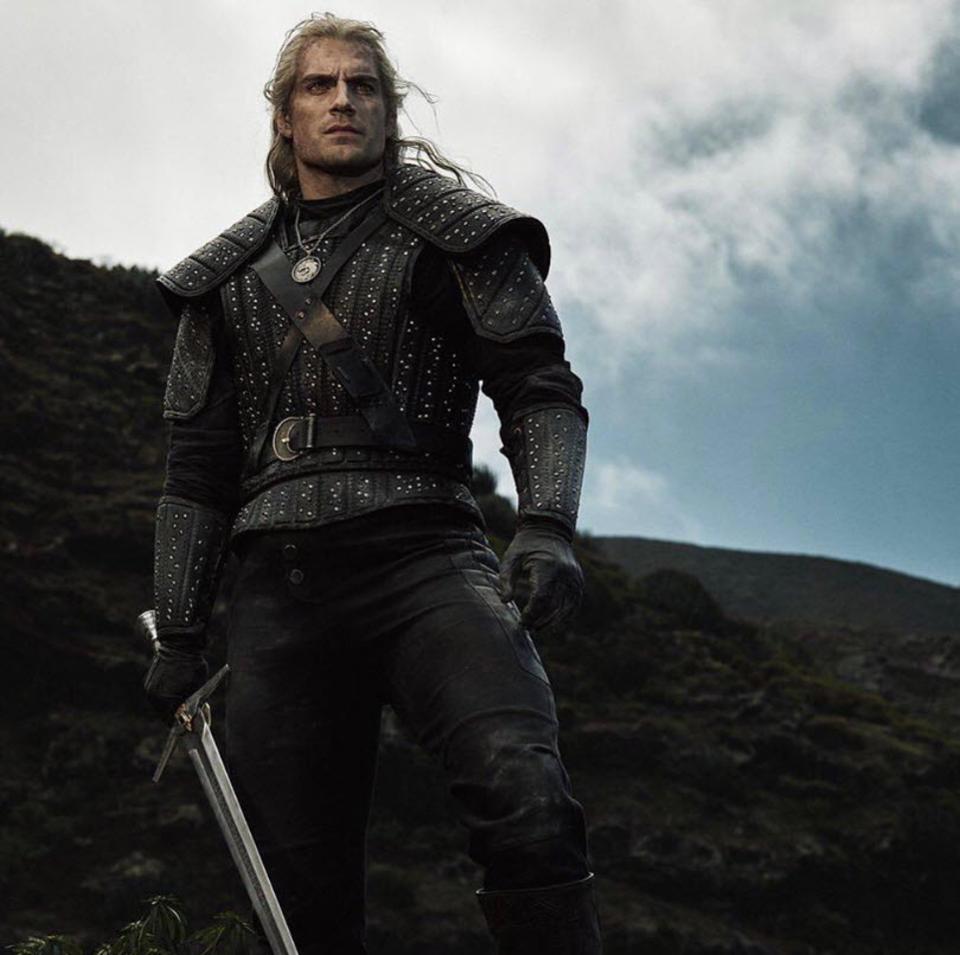 Recently released on Netflix, the fantasy-novels-turned-video-game-series was adapted into a TV series starring Henry Cavill. The series took Netflix by storm, and fans are very eagerly awaiting season two of Geralt of Rivia's extraordinary adventures. Full-disclosure, I binged this series from start to finish in a weekend — it's that good–but be aware that it contains adult material.
YA Novel Adaptations Takeaway
There you have it, folks! Eighteen young adult novel-to-screen adaptations that are sure to get you off to a good start. If you have a free weekend or need to find some way to kill time, why not watch a few titles off this list and pass along your favorites. If you like sci-fi, Ready Player One and The Host are sure to intrigue. Want to slip away into a world of fantasy? The Chronicles of Narnia, Harry Potter, The Witcher, and A Discovery of Witches will take you there.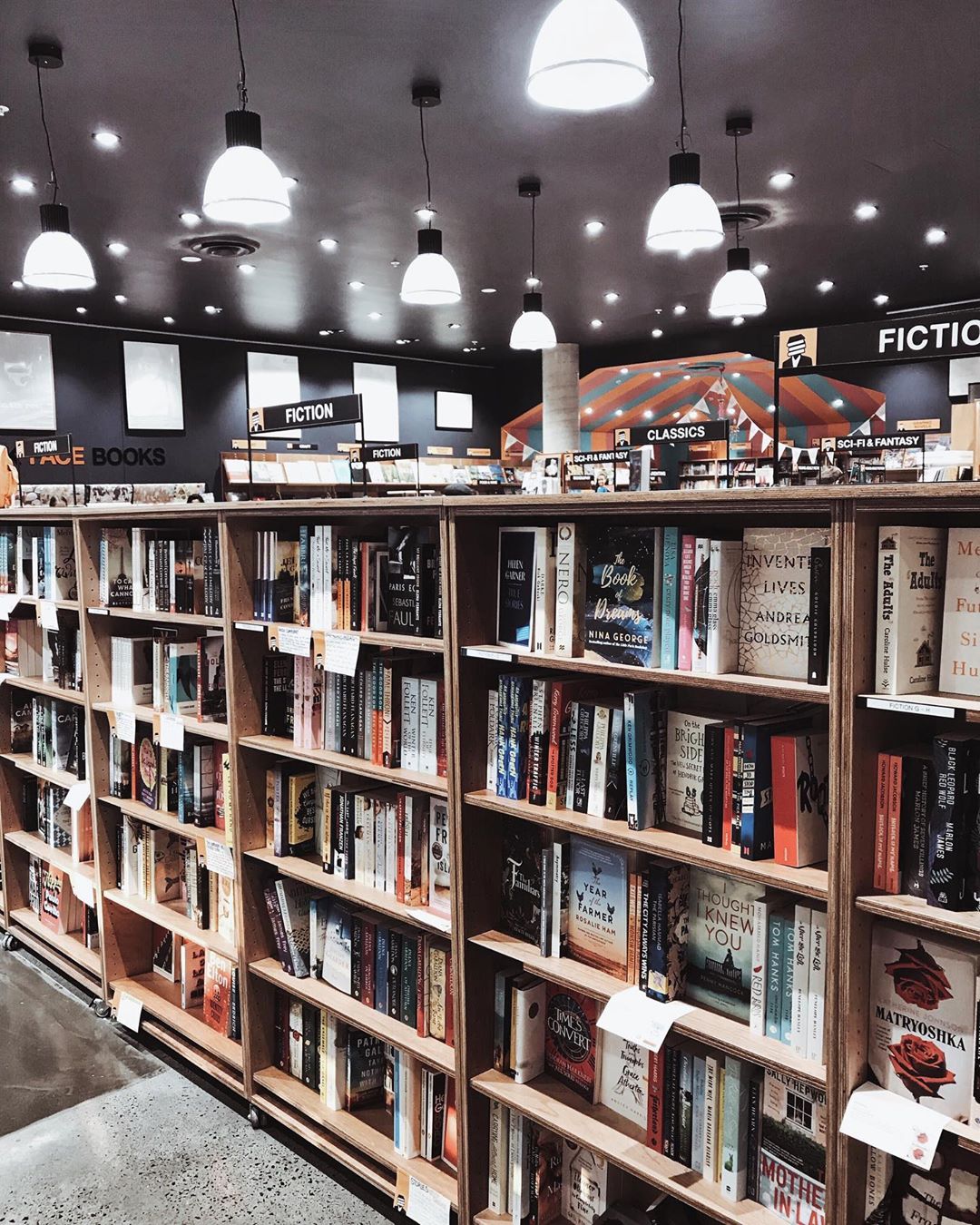 Need some romance to curl up and binge-watch? The Twilight Saga, Vampire Academy, If I Stay, and After have you covered. And if you're not sure where to start, just pick a title and see where it takes you! Who knows, maybe you'll find a new favorite and, at the very least, you can always read the books to compare.