You've reached the end of that show you've been watching for months. You feel empty. Where to go from here? The endless scrolling of Netflix isn't giving you anything, and it's overwhelming. Fear not, for there's a secret little tab that can be a lifesaver in times like these.
The Feel-Good section of Netflix houses the best of easy-viewing pleasures to cleanse the palate after big-binge sessions. What do I mean by that? Shows that clear the mental fog of a dense plot or lengthy watch. Each show radiates an airy environment that can be jumped into at any point without much need for an explanation. Four genres reign supreme in this area: travel & lifestyle, food, artisan, and game show. Here are some feel-good palate cleansers to start with.
Travel & LifeStyle Palate Cleansers
We all love a bit of extravagance, and the travel and lifestyle palate cleansers de-li-ver. These shows know how to pull viewers' full attention, whether it's with a luxurious tour of eccentric interiors or the vicariousness of spontaneous vacations. It's the perfect reset that will make you feel as refreshed as an actual vacation might so head along for the ride and have a wonderful time (while also checking for cheap flights).
1. Instant Hotel
If you love the drama of Real World and enjoy a house with a theme, then look no further than Instant Hotel! The Australian series showcases Airbnb culture and gamifies it. Teams of two compete to be the best hosts to their competitors who rate their stay at each location.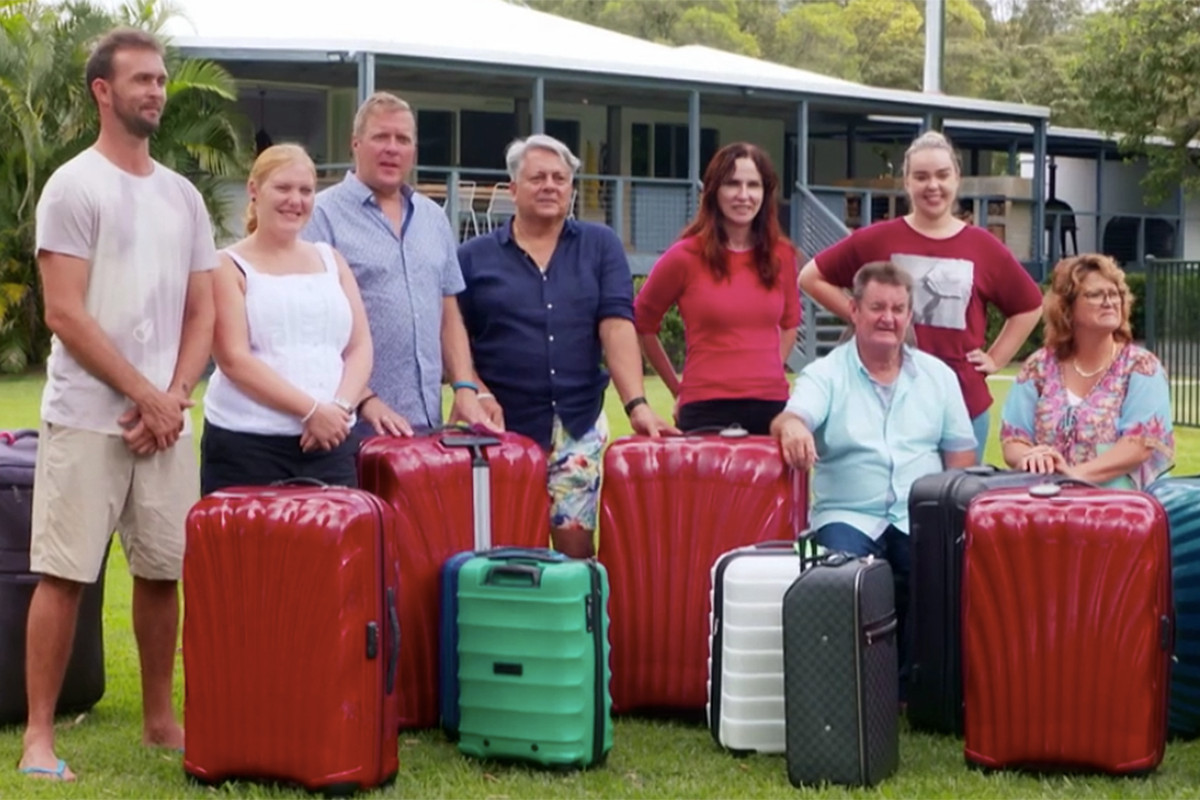 Scores are based on price, location/nearby attractions, and overall comfort. The winner wins a prize (that has varied between seasons) and some serious bragging rights. Instant Hotel is an indulgent combination of ridiculous TV drama and luxury that will definitely make you want to visit Australia.
2. The World's Most Extraordinary Homes
Are you ready to relax? This BBC spa treatment wrapped up in a television show will do just the trick. The World's Most Extraordinary Homes follows its hosts around the world as they visit outstanding feats of architecture and design. The homes are great, but the charming heart of the series is the chemistry between the architect, Piers Taylor, and actress, Caroline Quentin.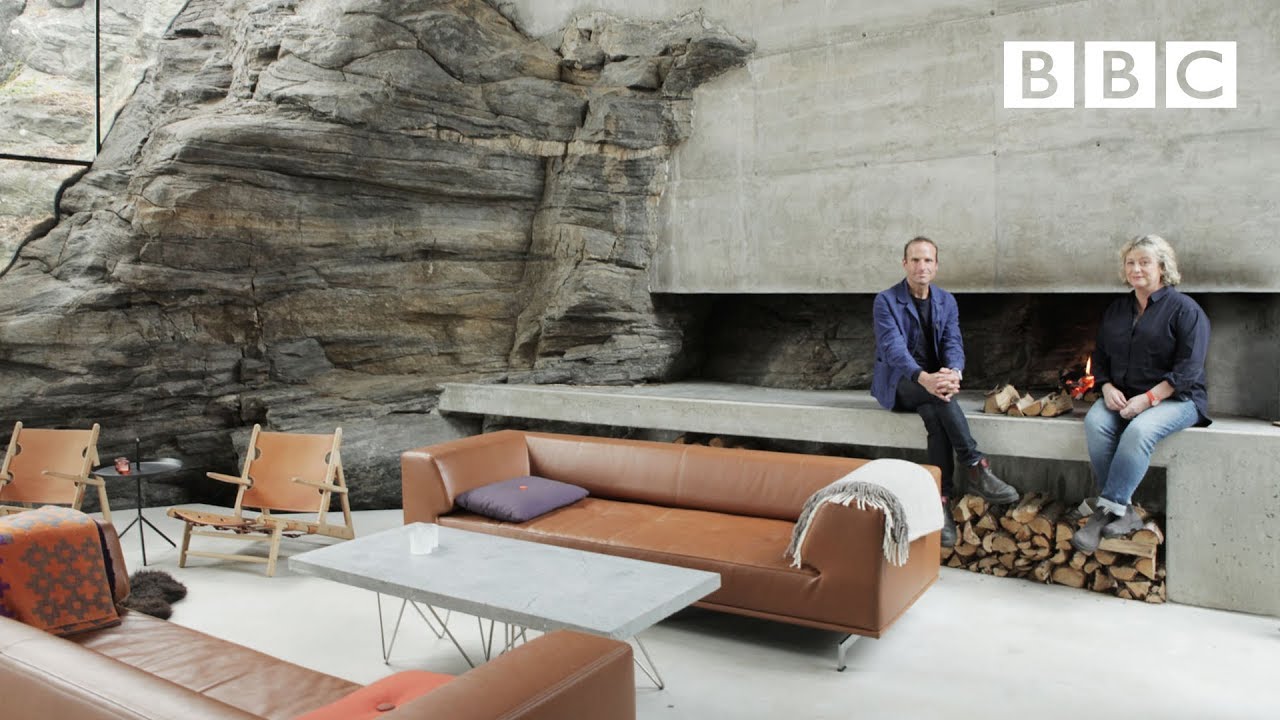 She is bubbly, adventurous, and always on the lookout for a pool while he is much more reserved and detail-oriented. They balance each other well while exploring each other's homes with almost museum-like awe and hushed tones. It is impossible not to smile after flipping this on for the night.
3. Amazing Interiors
Who doesn't love a hidden gem?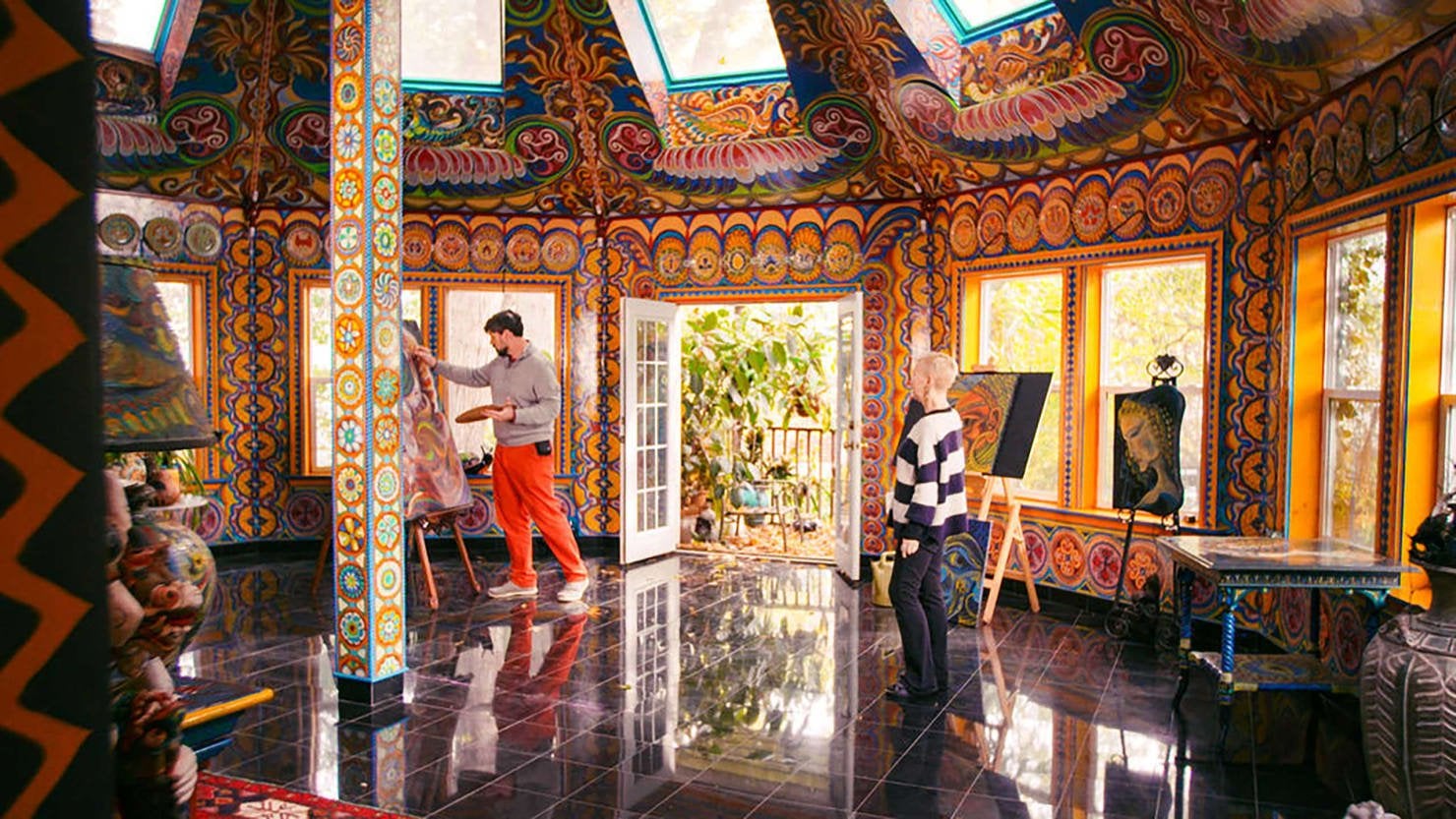 Amazing Interiors celebrates the idea of "don't judge a book by its cover" by exploring homes that appear ordinary from the outside, but absolutely stun on the inside. Featured designs include a man who turns his house into a circus, a sci-fi lover who opens a museum in his cellar, and a human-sized dollhouse in Hollywood. It'll definitely inspire some future home DIY projects while making you linger on the street, pondering what secret spectacles could be around you.
Food-Based Palate Cleansers
What's a Netflix and chill without a little food, eh? Food-based palate cleansers are conversation starters, which is what makes them so wonderful; it brings out our inner critics and chefs simultaneously. Whenever you are in the mood to watch talented cooks create masterpieces while you devour some take-out, pair your meal with these programs that deserve all the chef's kisses.
1. The Final Table
For fans of Chef's Table, this competitive follow up will hit all the right spots. Twelve pairs of chefs from around the world compete to produce national dishes from several nations, including Mexico, Spain, England, Japan, India, and the U.S. Each episode showcases a specific country, with celebrity ambassadors, food critics, and the country's Chef Table representative. The winner will earn a coveted seat at The Table with the nine culinary icons.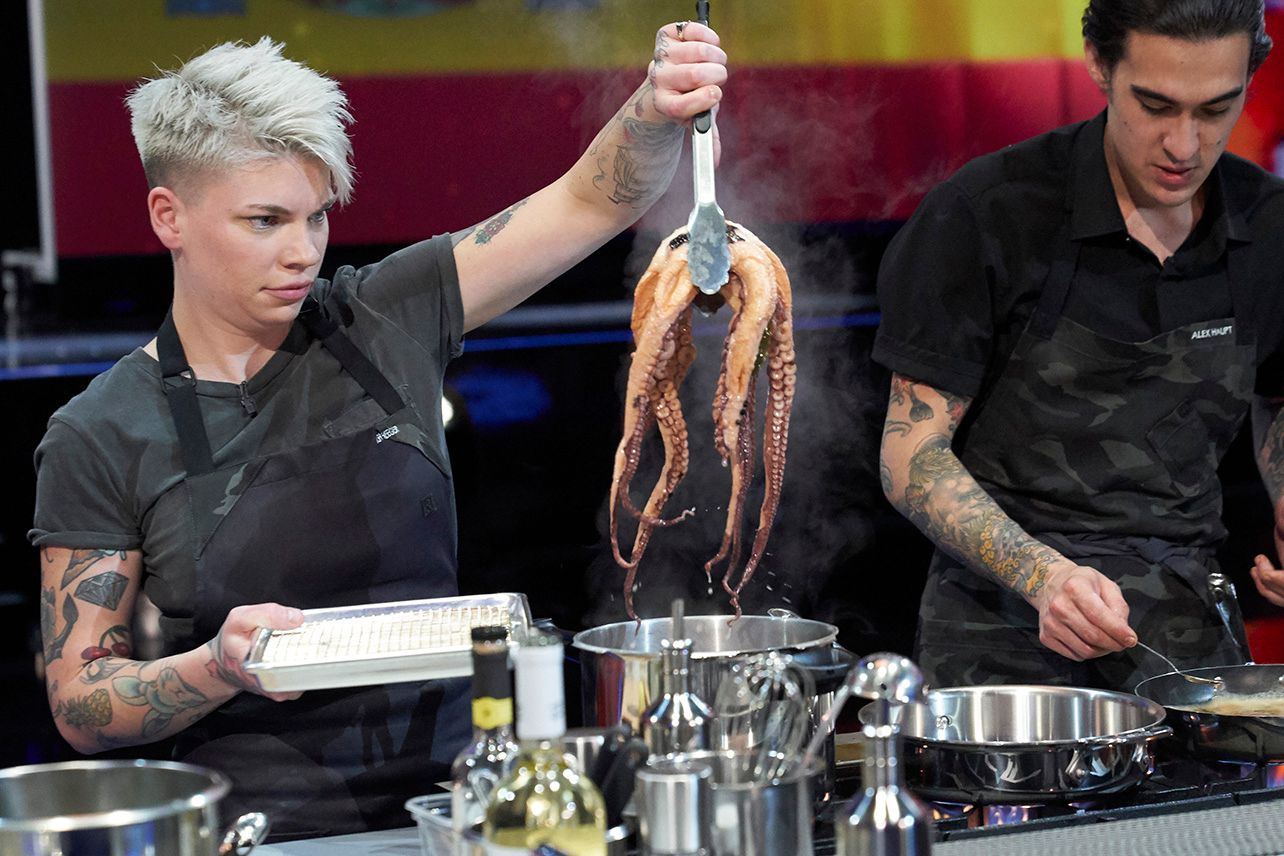 Like any show that highlights a trade, watching chefs work together is never short of amazing. The Final Table is a remarkable representation of culinary innovation that will inspire some adventurous eating.
2. Zumbo's Just Desserts
Renowned Australian patissier Adriano Zumbo puts twelve home bakers to the test in a series of intricate dessert challenges that would put Willy Wonka to shame. First, they are given a theme such as making a dessert based on a color or incorporating smoke into their dish. Then, the two lowest-performing contestants are sent into the "Zumbo Test" in which they attempt to recreate a signature Zumbo dessert. They are scored out of ten, and the lowest scoring contestant is eliminated. The last baker standing receives a sweet $100,000.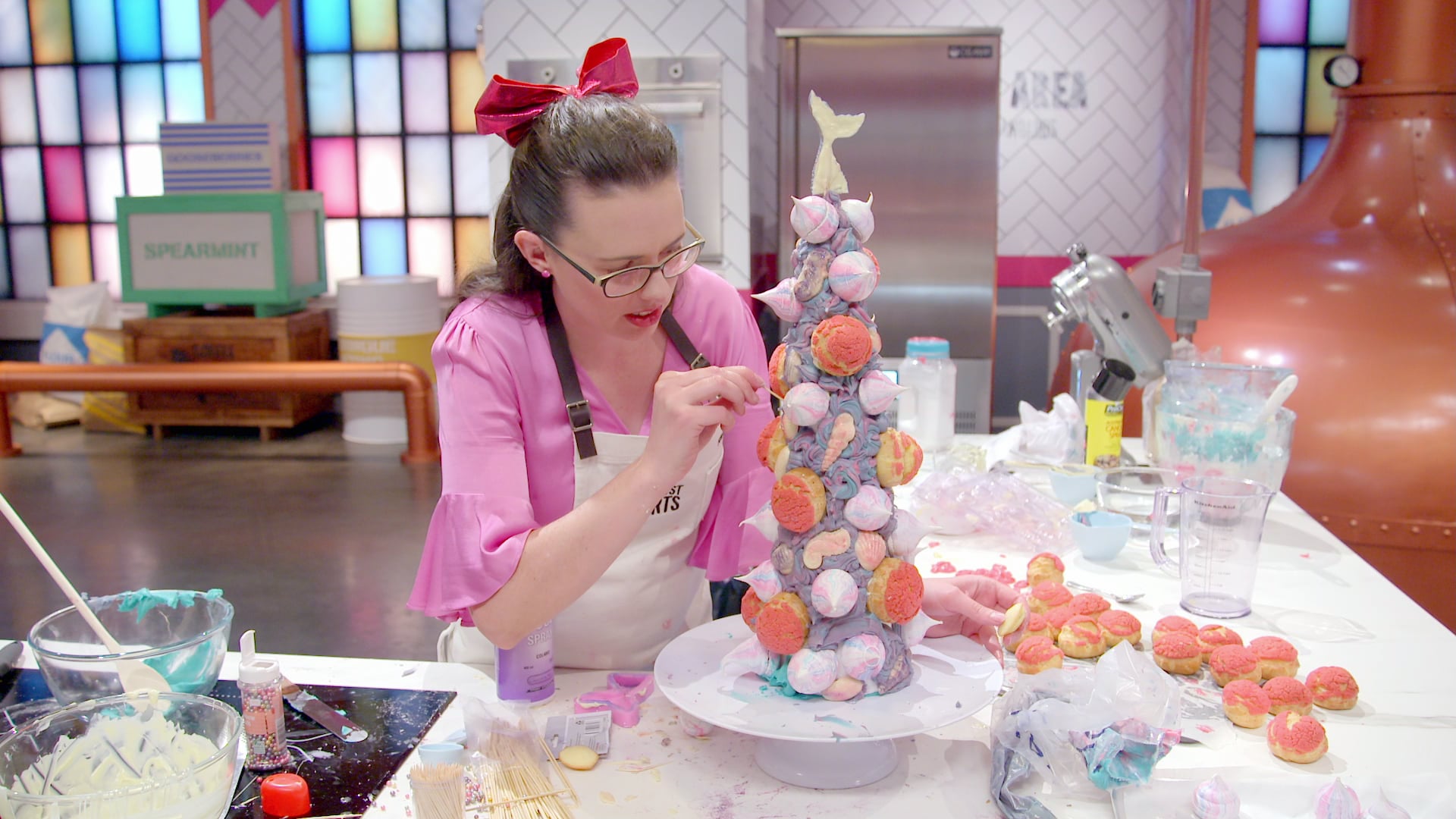 This whacky baking competition ticks all the boxes for any Food Network fan: heaps of good baking, a sprinkle of the seemingly impossible challenges, and a pinch of bad puns now and again.
3. The Big Family Cooking Showdown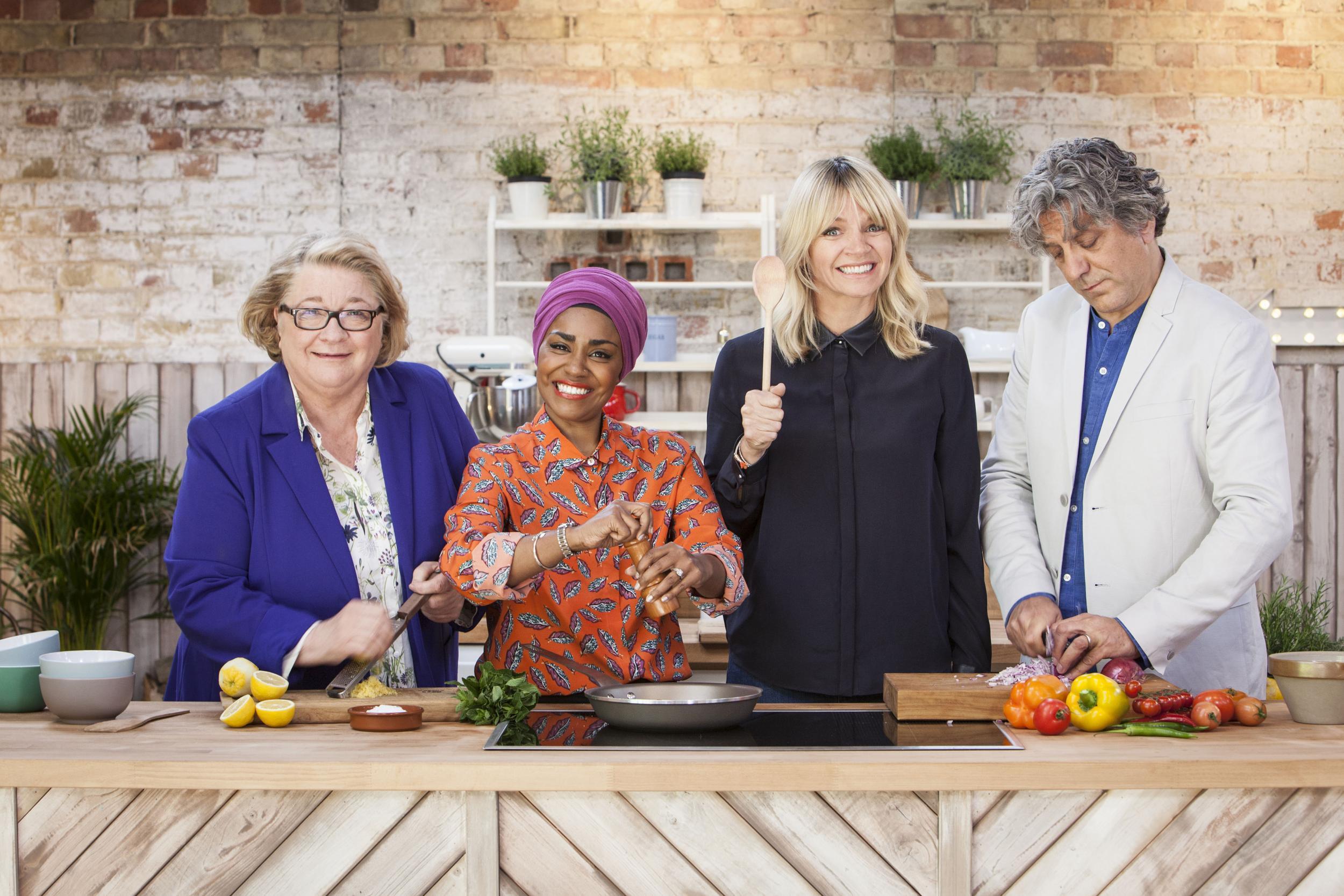 A one-word summary of this show: wholesome. The cozy cooking competition is the definite successor to the BBC's Bake Off and consists of 16 families, eight heats, three semifinals, and one final. It sounds like a lot, but you'll enjoy the whole ride with this array of lovely families. Each of the heats is split into three categories: the £10 challenge, the home visits challenge, and the impress-the-neighbors challenge. At the end of it all, the judges decide who will take home the culinary crown. You'll see family squabbles, secret recipes, and charming traditions in every episode.
Artisan Palate Cleansers
There is something inherently evocative about watching someone do something well, and Netflix knows it. The drive, passion, and creative spirit found in artisan programming can be a good pick-me-up after any hard day. These shows focus on trade that might not always get attention and inspire viewers to become engaged, not only cleansing the palate but possibly creating new projects. Without further ado, I present the following works of art:
1. Blown Away
This Netflix original showcases a group of ten skilled glassblowers from across North America competing for a residency at the Corning Museum of Glass. They are given a theme like creating a light fixture or decanter or working with human anatomy and the botanical.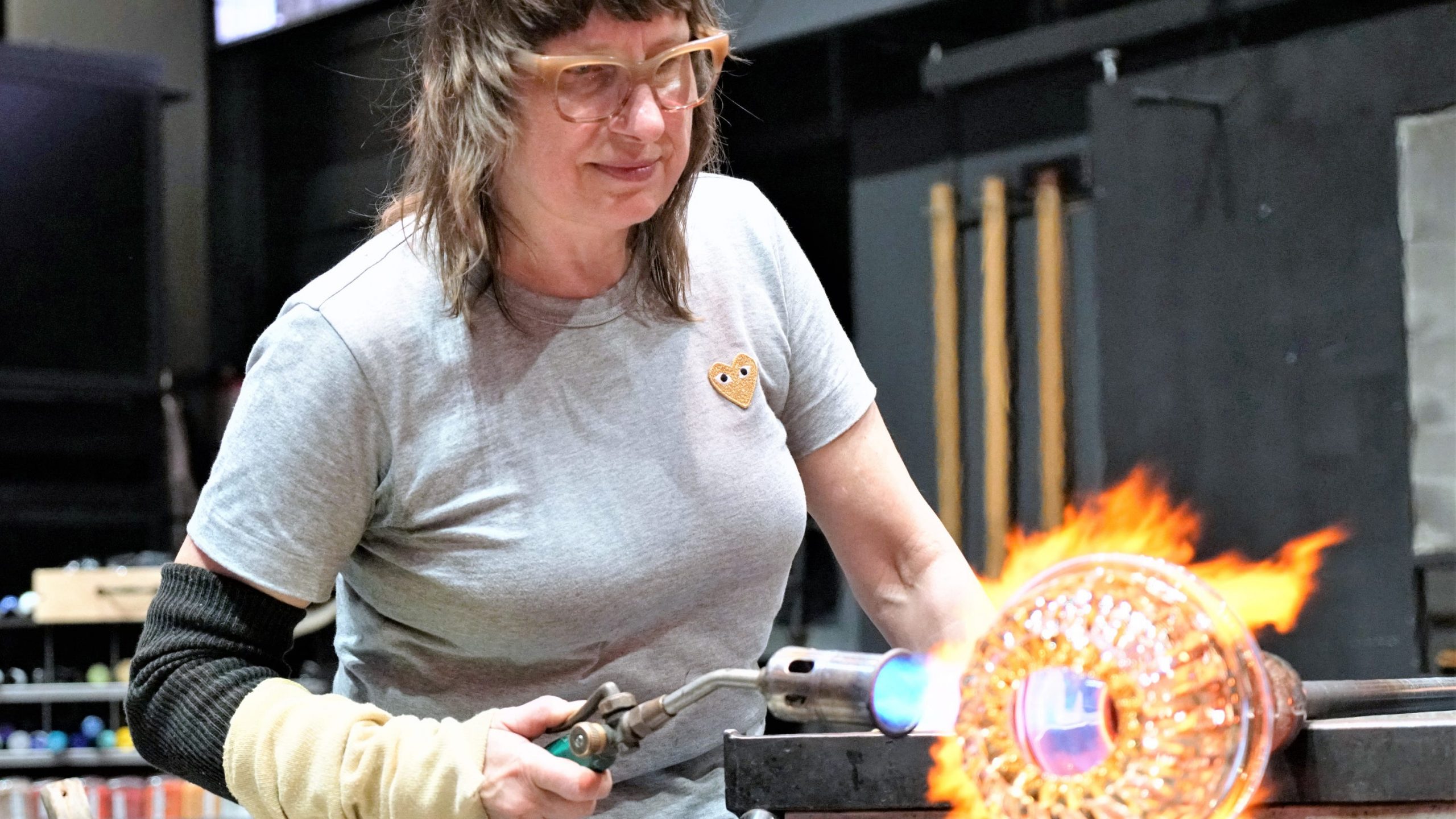 These themes are open for interpretation as the artists create a piece judged in a showcase at the end of each episode. What makes the series great is that it's both breathtakingly impressive but also incredibly educational. Glass blowing isn't a trade shown within the media much, and Blown Away shows you why that should change.
2. Money For Nothing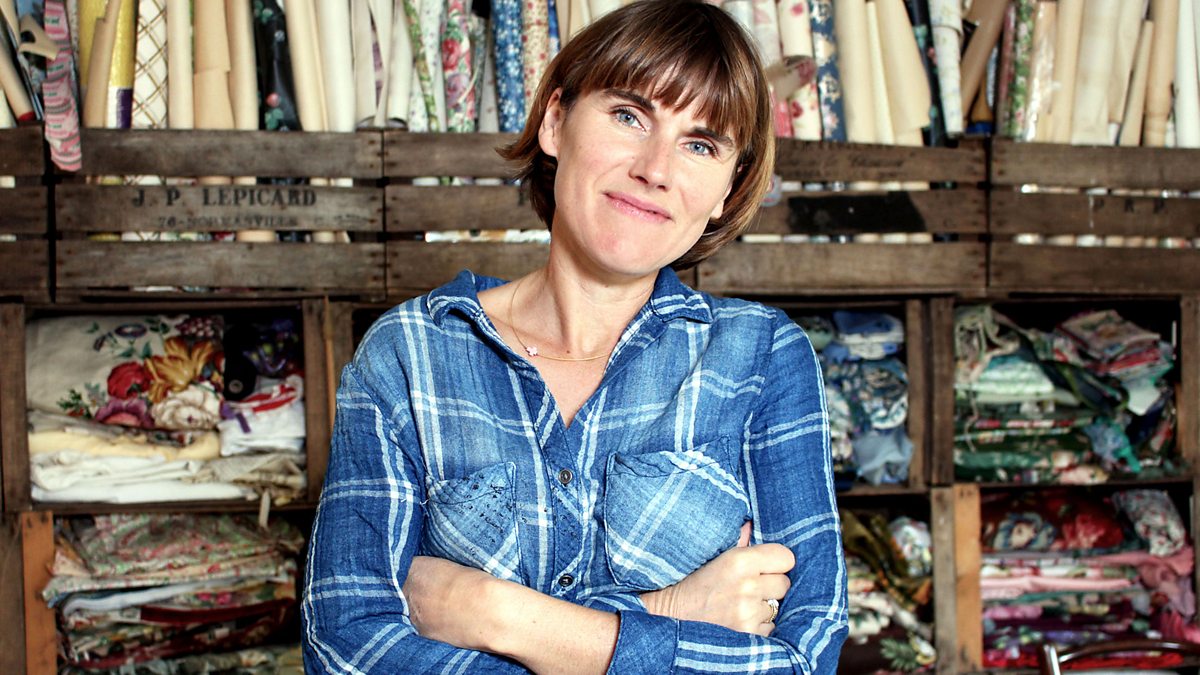 Who needs Pinterest when you can grab your next DIY-inspo from someone who's about to dump it? Money For Nothing is hosted by Sarah Moore, a woman who greets people about to toss out items they think are worthless, and asks them if she can take them off their hands instead. She takes the items to various artisans around town: welders, upholsterers, and woodworkers who take "trash" and transform them into unique pieces to sell. Whatever profit Sarah makes, she returns to the original owner in one of the most heartwarming twists.
3. Glow Up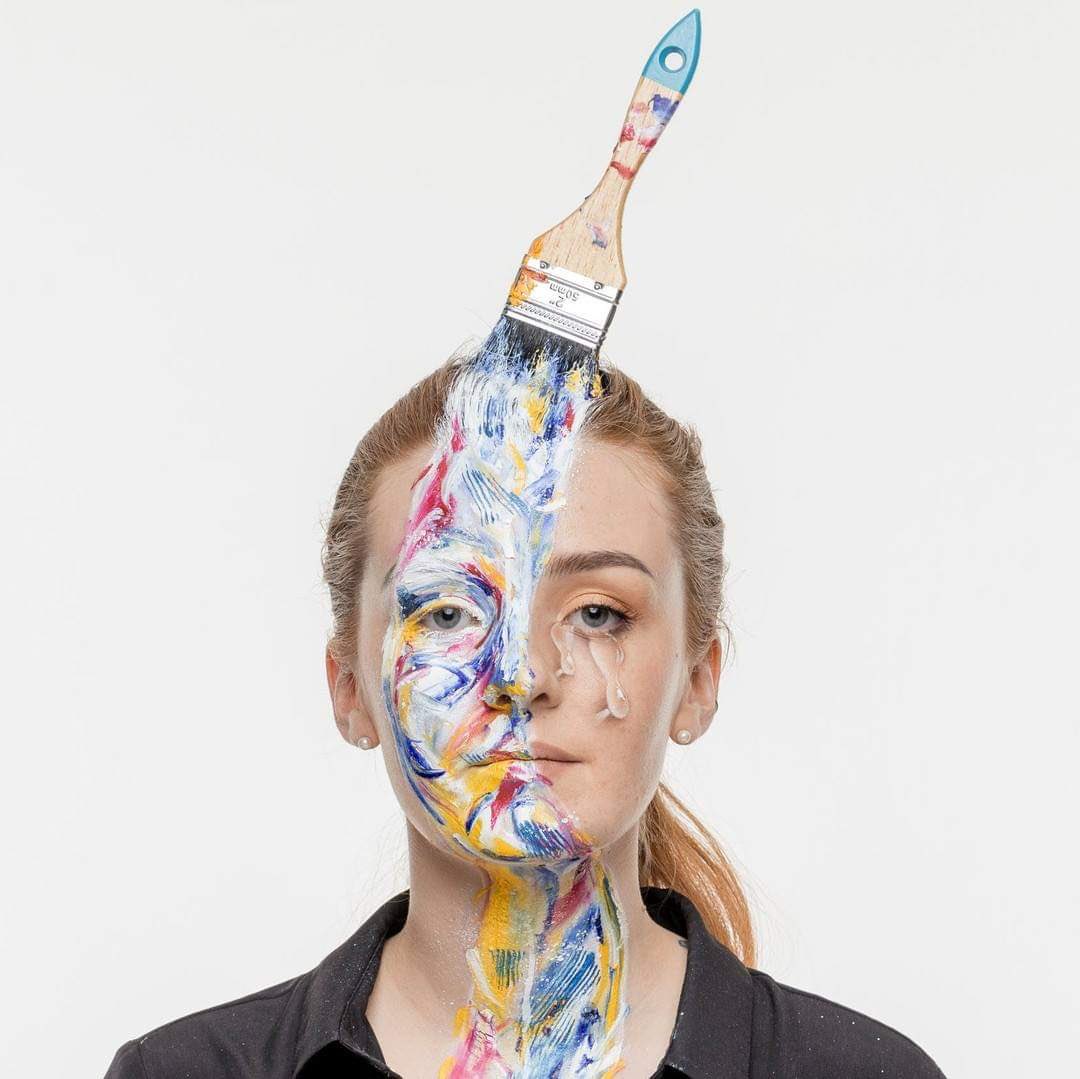 The lovechild of Project Runway, America's Next Top Model, and Face Off, Glow Up centers around 10 amateur make-up and special effects artists seeking recognition within the industry. Each episode focuses on a different aspect of the profession (i.e. prosthetic, runway, and editorial). There will be tears, there will be a lot of ridiculous critiques, and DING-DONG will there be some really, really marvelous make-up.
Game Show Palate Cleansers
Ready to forget the world and your neighbors and yell at your TV? Game shows are the creme de la creme of a palate cleanser, they are light, any time any episode immersive bits of joy. Prepare your heart to race because there are a lot of people willing to do some crazy things for cash on TV. We are all ready to play along at home!
1. Awake
What would you do for a million dollars?
Each episode of Awake features contestants who have gone without sleep for 24 hours, counting quarters to keep up. Contestants will then compete in challenges that range from eccentricity to everyday life, testing their dexterity, reaction time, and memory. They'll hit alarm clocks blindfolded, keep a ball balanced in a tube, and even thread a needle (if they're lucky).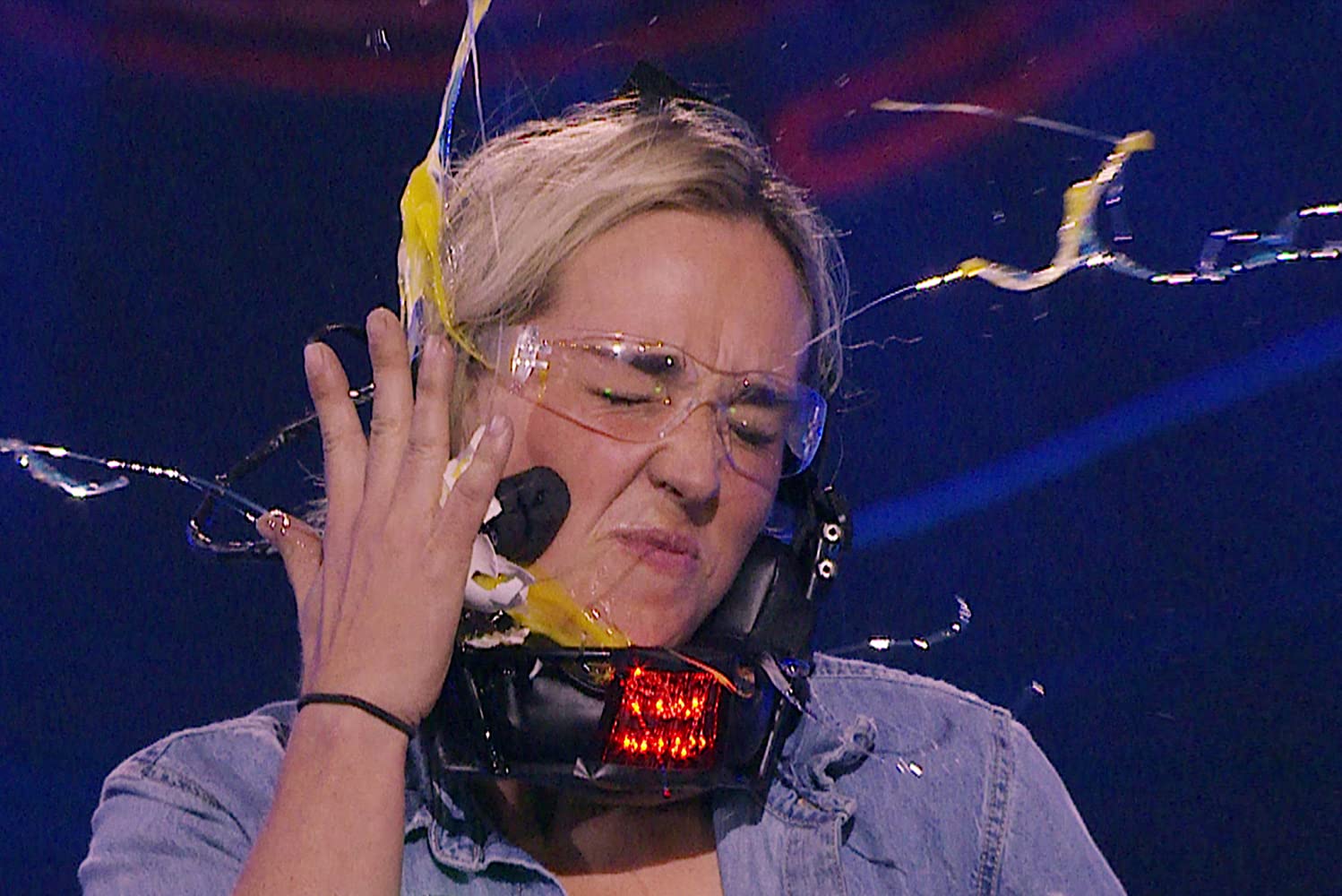 After each round, contestants head to a podium where they have 10 seconds to hit a button to eliminate themselves if they think they did the worst, taking the money already earned, or they can hold out and hope to get more cash. The last person standing can take all the cash they've won or won the one million by estimating how much cash they counted in the hours they spent keeping themselves up.
It is layer upon layer, a decision upon decision — a dream within a dream? Whatever it is, it's a brilliant display of endurance that will definitely wake up your senses.
2. Emogenius
Originally broadcast on the Game Show Network, Emogenius combines the appeal of 1970's Pyramid and everyone's favorite car game, Pictionary. Two teams of contestants compete against each other to decode emoji-themed words or phrases in three rounds.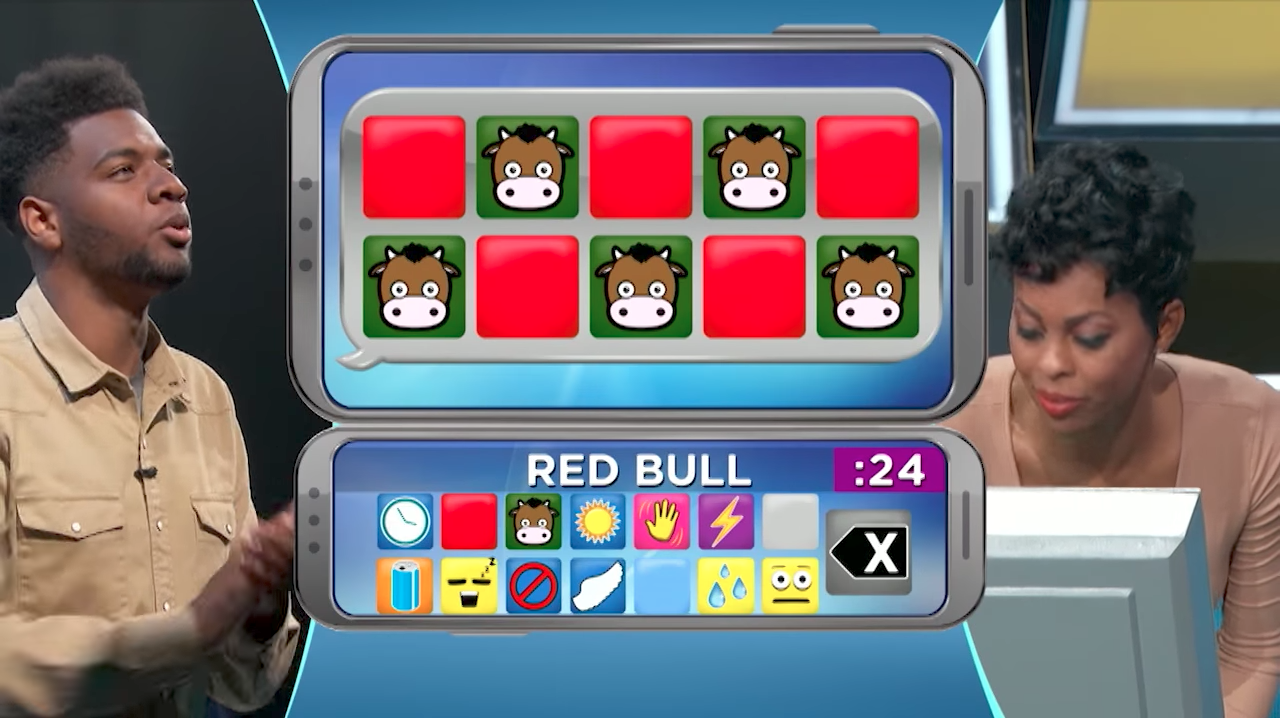 The team that accumulates the most money advances to a bonus round, where they have the opportunity to win up to $10,000 if they can solve five messages within 60 seconds. Trust me, you will be more into it than you're prepared to be.
3. Minute To Win It
Another Game Show Network alumni, Minute To Win It, celebrates all those party games we love to share with friends. Olympic speed skater Apollo Ono has contestants complete tasks like getting balls into cups, knocking over cans, and even popping balloons have the opportunity to win contestants big money if they can do it in under a minute.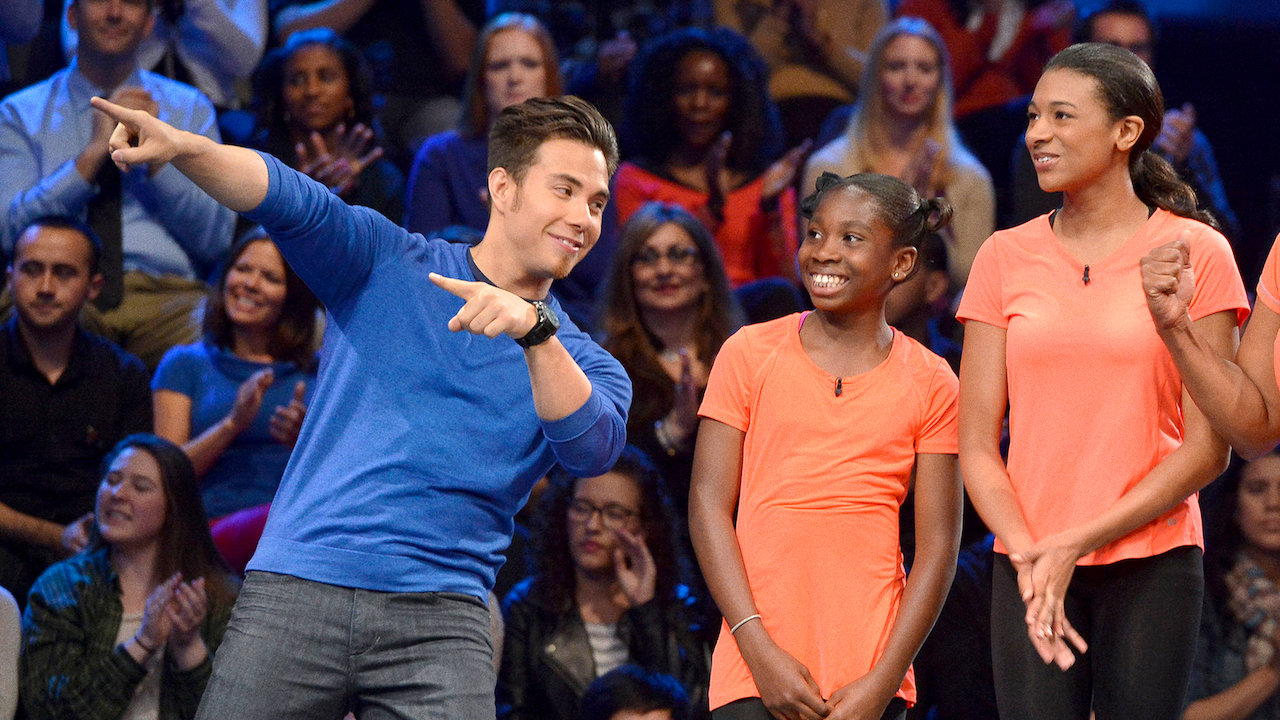 Practice is allowed beforehand but pressure does crazy things to the most trained of competitors. See who has the nerves to take home the big bucks!
Feeling Refreshed?
While these shows are bingy in their own right, their combination of light humor, impressive skill, and soothing lack of detail makes them the perfect palate cleanser and carryover watch until your next big binge. Each show holds something for every fan: competition, petty drama, suspense, smile-inducing ridiculousness, and the occasional heartwarming twist. So take some time to get that last finale settled. Sit back, relax, and enjoy the Feel-Goods!