In a chaotic and changing world, sometimes we crave entertainment that is positive, chill, and interesting enough to engage our minds. When suspense, drama, and action are just too much for your already addled brain, we are here to the rescue. To keep you on the path to positivity, we've waded through options and found 10 zen entertainment choices from different media genres.
Zen Television
Streaming is a great way to relax and unwind. However, sometimes our favorite shows just have too much drama and excitement to actually leave us feeling chill. If you just want to stay away from nail-biting drama but still be entertained, we recommend Netflix's 100 Humans and 72 Cutest Animals. Unlike some comedies or competition shows, these shows won't give you second-hand embarrassment from awkward antics or leave you feeling down if your favorite team doesn't win.
100 Humans
The Netflix show 100 Humans takes 100 people from across America and puts them through experiments that explain common queries. The experiments range from seeing how people react to positive and negative feedback to which generation performs best.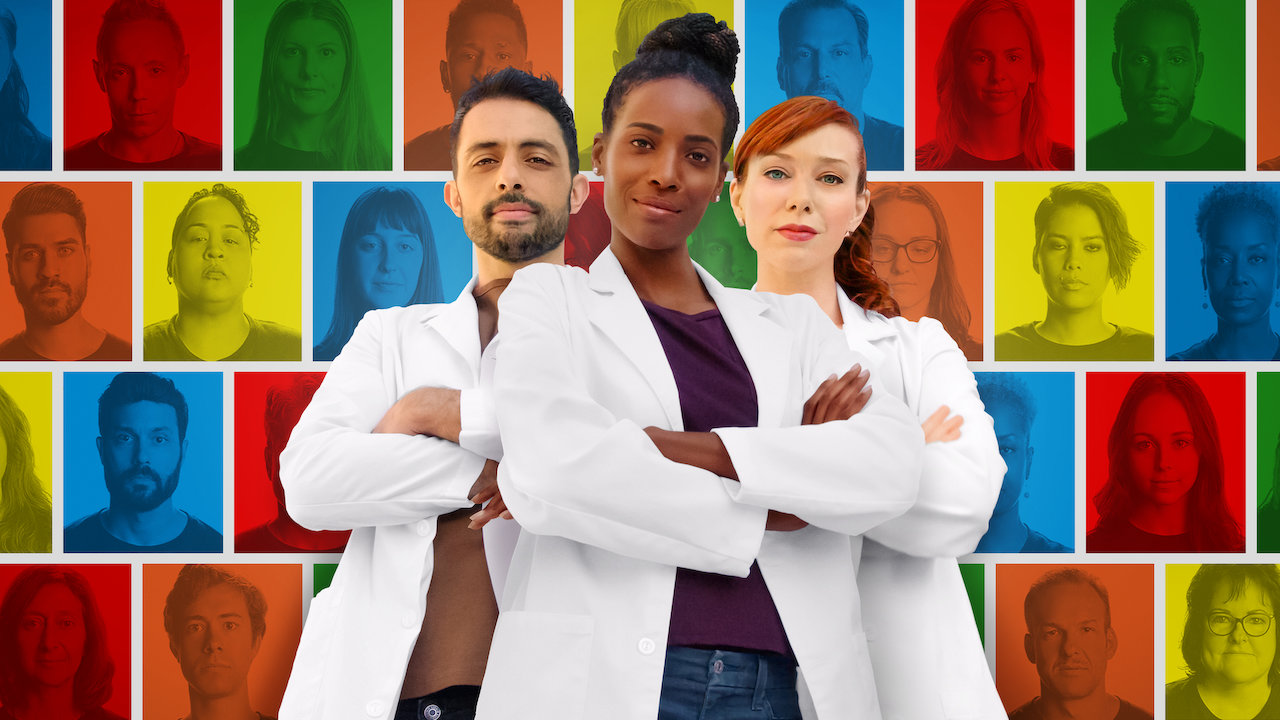 Though humans are referred to by their numbers, after a few episodes familiar faces begin to emerge. With 100 different personalities, it is fun to see the various and interesting conclusions the show reveals. If you want something fascinating and low stress that gives insight into the human condition, 100 Humans is a great choice.
72 Cutest Animals
72 Cutest Animals is a soft and winsome look at 72 adorable creatures and their lives. In addition to looking into the animals' daily habits, the show explains why humans judge these particular animals as "cute." Narrated by Graham Mitchell, the Australian show sadly only has one season.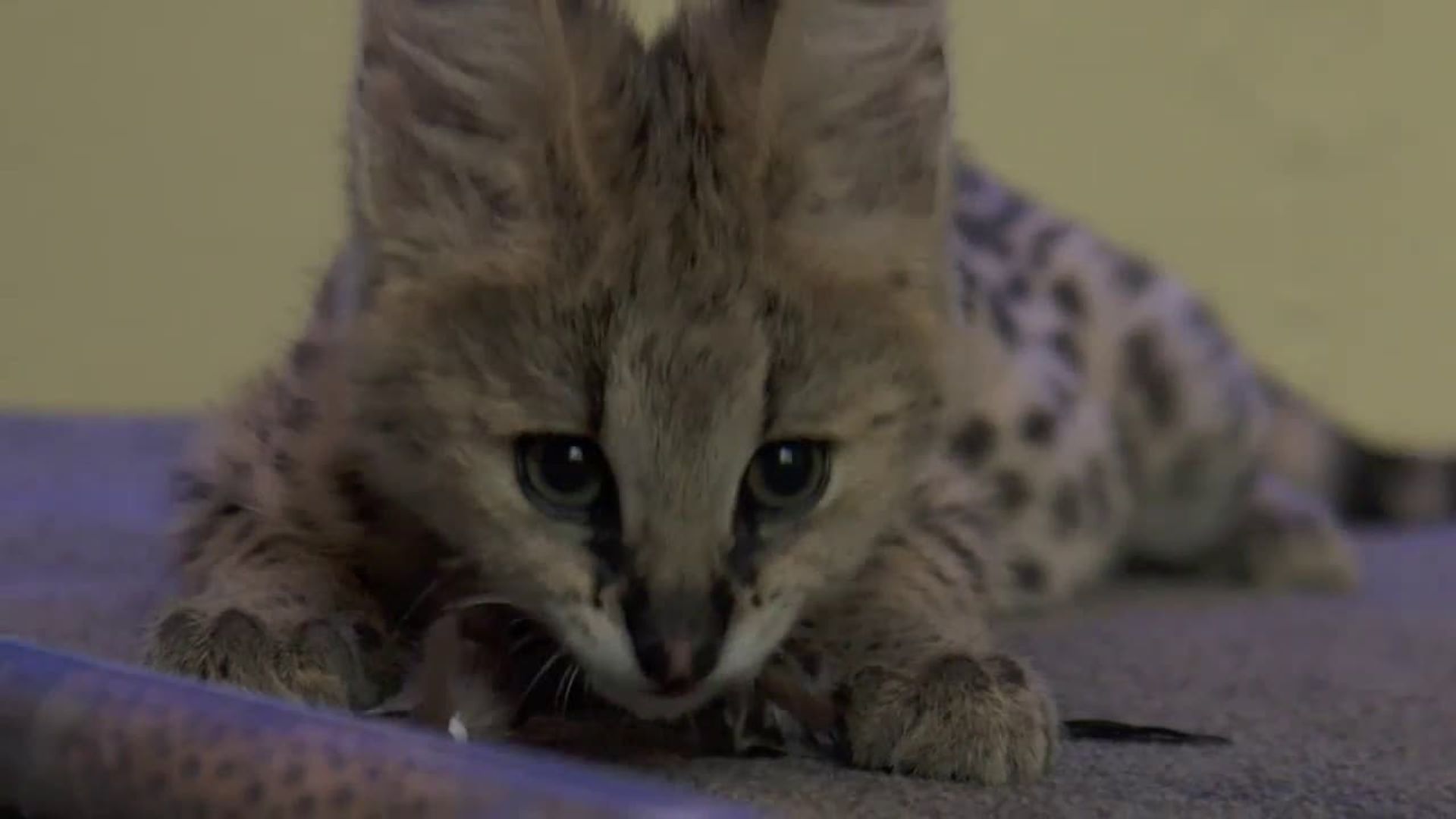 However, it is related to the 72 Most Dangerous Animals series which is slightly less charming. With different animals competing for the "cutest" in each episode, you'll discover cute competitors, spanning from penguins to quokkas to echidnas. Looking and learning about sweet, cute animals is sure to put you into a better headspace.
Podcasts
If you're into podcasts, we recommend Wonderful, and 99 Percent Invisible. Podcasts are a great way to get stuff done while entertaining your auditory senses. So whether you're folding your laundry or drawing a masterpiece, these podcasts will help you find some zen.
Wonderful
Wonderful is an enthusiast podcast by Griffin and Rachel McElroy. Though it began as a podcast called Rosebuddies about the Bachelor and Bachelorette, the content morphed into a celebration of the wonderful things in life. Learn why some of your favorite things are so delightful and hear about new wonderful things. From the small wonders that the couple starts the show with to Rachel's poetry corners, the episodes have recommendations for all tastes.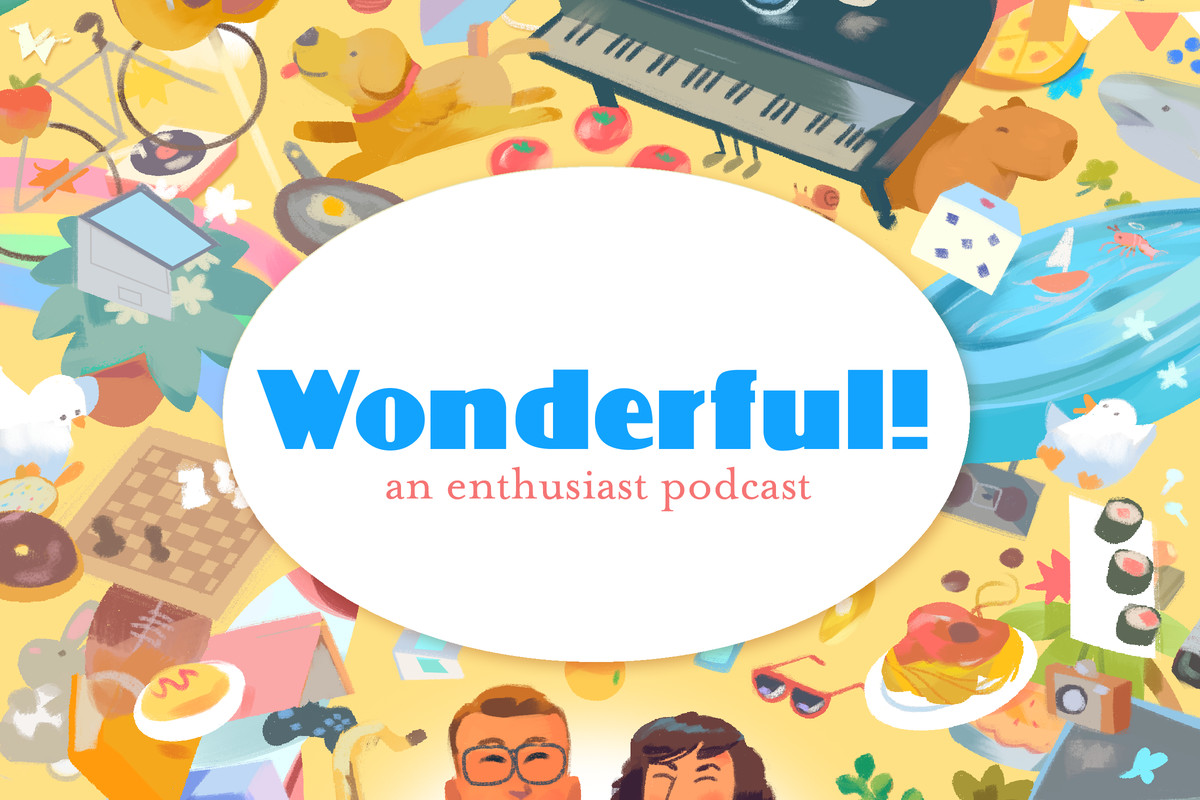 Not only do the episodes cover things they love but they also dive into their history. From bootlegged Halloween costumes to the best cinematic poetry, the couple's sense of humor and positivity gives the episode a joyful aura that helps brighten your day.
99 Percent Invisible
99 Percent Invisible takes a look at the parts of life we don't think about. In a more cerebral podcast, the episodes inspire listeners to look at the world with open eyes. Episode topics span from architecture to tech to history and engage consumers with fascinating details. Roman Mars narrates most of the episodes in a soothing voice that relaxes and entertains.
The production quality is high without feeling elitist. At around 30 minutes long, there are guest experts on the podcast as well as an accompanying online article providing visuals and further details. Exploring these invisible things shows how much effort humans put into creating and offers hope for humanity.
Zen Music
If you want some good music artists, try Tessa Violet and Passion Pit. According to Time Magazine, positive music is proven to help with anxiety and relieve stress. We hope these artists will lift your spirits and help you relax.
Tessa Violet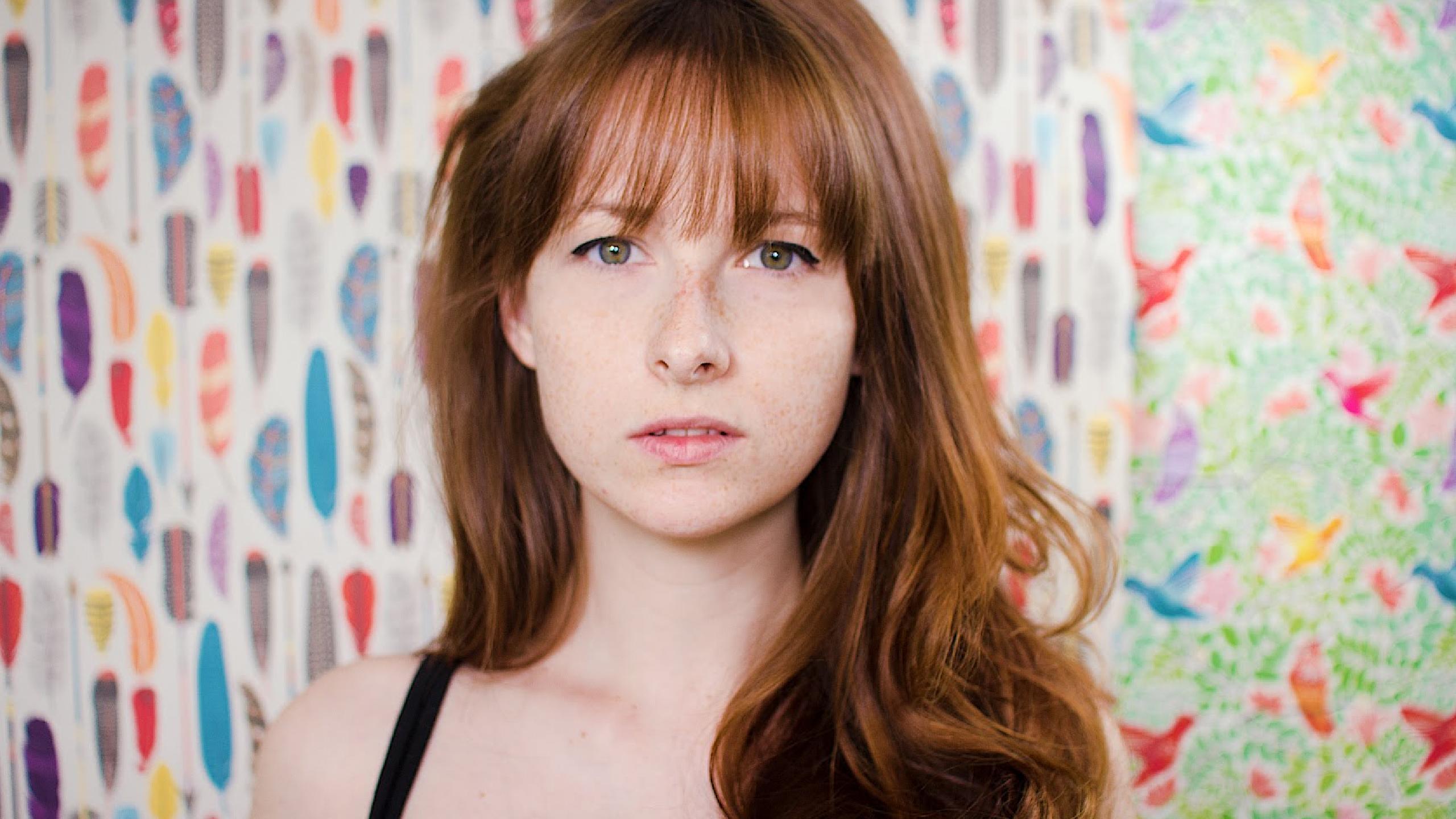 Tessa Violet has a delightful sound that spans light and folksy to edgy and melancholy. Her music has a catchy vibe that lifts spirits and helps keep a positive vibe. Some favorites include "Sorry, I'm Not Sorry," and "Crush". Her funky synthesized musical style, combined with thoughtful lyrics, brings listeners on a journey. Violet is a successful YouTuber and is offering free live-stream concerts through YouTube during the current crisis to help bring joy to her followers.
Passion Pit
Passion Pit is an indie rock group that produces energetic music addressing issues we all deal with. Some lyrics are reflective and even somber, juxtaposed with upbeat melodies.
Even the chaotic mix of percussive and melodic elements brings the sense that even if there are hardships we must deal with, there is a joy to be found in being alive. The Passion Pit sound is overwhelmingly upbeat, but the message of the music does not dismiss the struggles of life. 2019 marked the 10th anniversary of their debut album, "Manners," which gave listeners a bevy of music to fill in their playlists.
Mobile Games
Finally, we have peaceful mobile games. "I Love Hue" and "Two Dots" are free, easy to learn, and zen inducing. Both have smooth transitions and soft user interfaces to lower your stress levels. Even when you don't beat a level, the encouraging messages and ease of play make you want to try again.
"I Love Hue"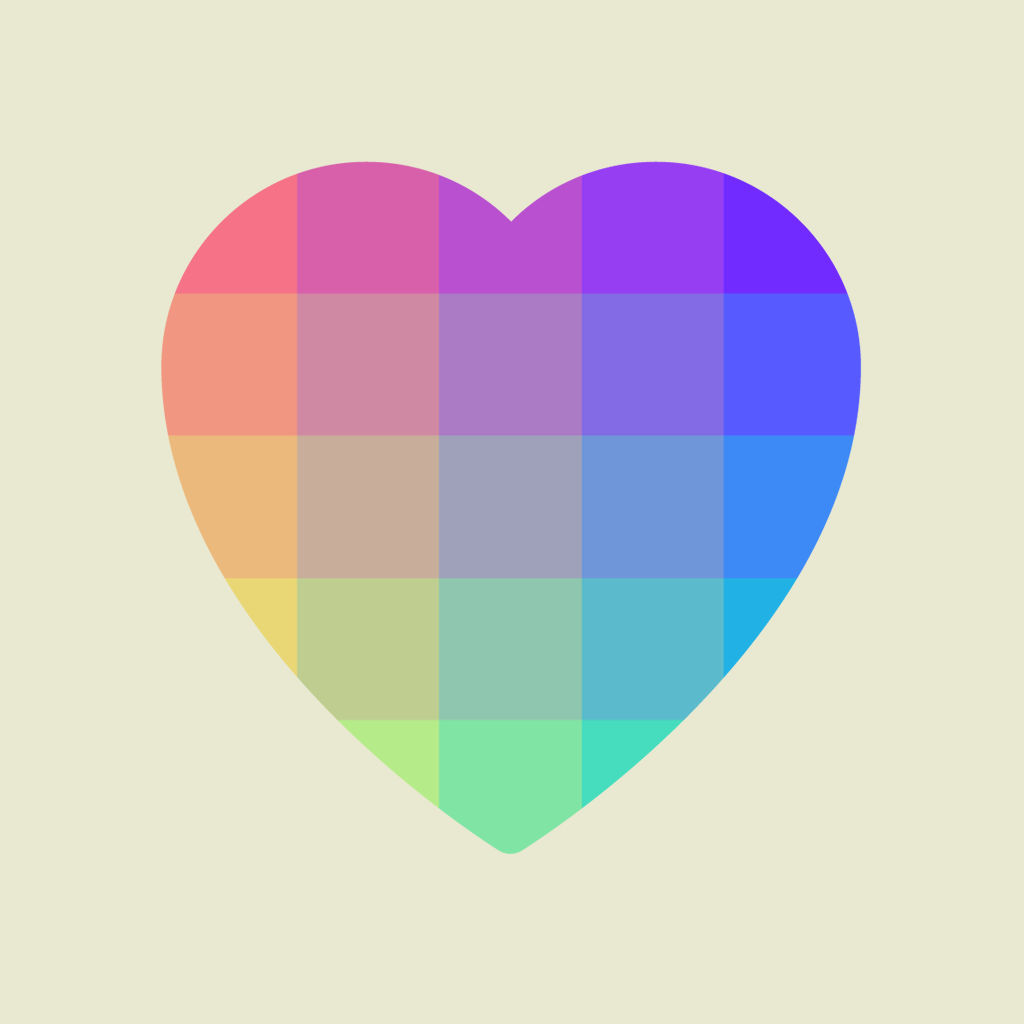 "I Love Hue" is an aesthetically pleasing color game that has players sort hue swatches into the proper gradients. Not only does it soothe the mind, but the app's soft graphics and beautiful colors leave you feeling like you have put something in order. Making the gradients flow perfectly gives a sense of accomplishment and creativity without stressing about details or worrying about competition.
"Two Dots"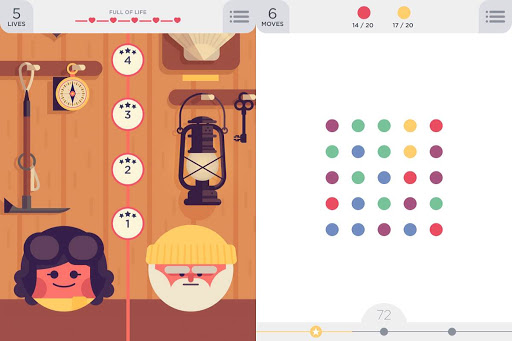 "Two Dots" is an intuitive game that has players eliminate the same color dots out of a grid. As you progress, new abilities and criteria to pass the level challenge your strategies and problem-solving. Though the levels can get tricky, the satisfying buzz you get when you clear the colors gives a sense of accomplishment. While the pleasing color palette helps keep you zen while the frequent life recharges keep you coming back for more. The app's developer, Dots Co., even offers the game's peaceful soundtrack on Apple Music. The overall aesthetic, combined with a clever game idea, immediately puts players at ease.
Zen Out & Refresh
We all need a break sometimes from the stressful parts of life. While there are many ways to take care of your mental health, sometimes entertainment is the best way to relax. We hope these recommendations take some stress off your plate and leave you feeling refreshed.