In case you missed it, Veronica Mars is returning July 26th for a fourth season on Hulu! If you haven't watched the series yet, please turn right around as this article is SPOILER FILLED and head to Hulu where you can stream the first three seasons on July 1st. Most of this list is from Veronica Mars Season 1, but we do include Season 2 and 3.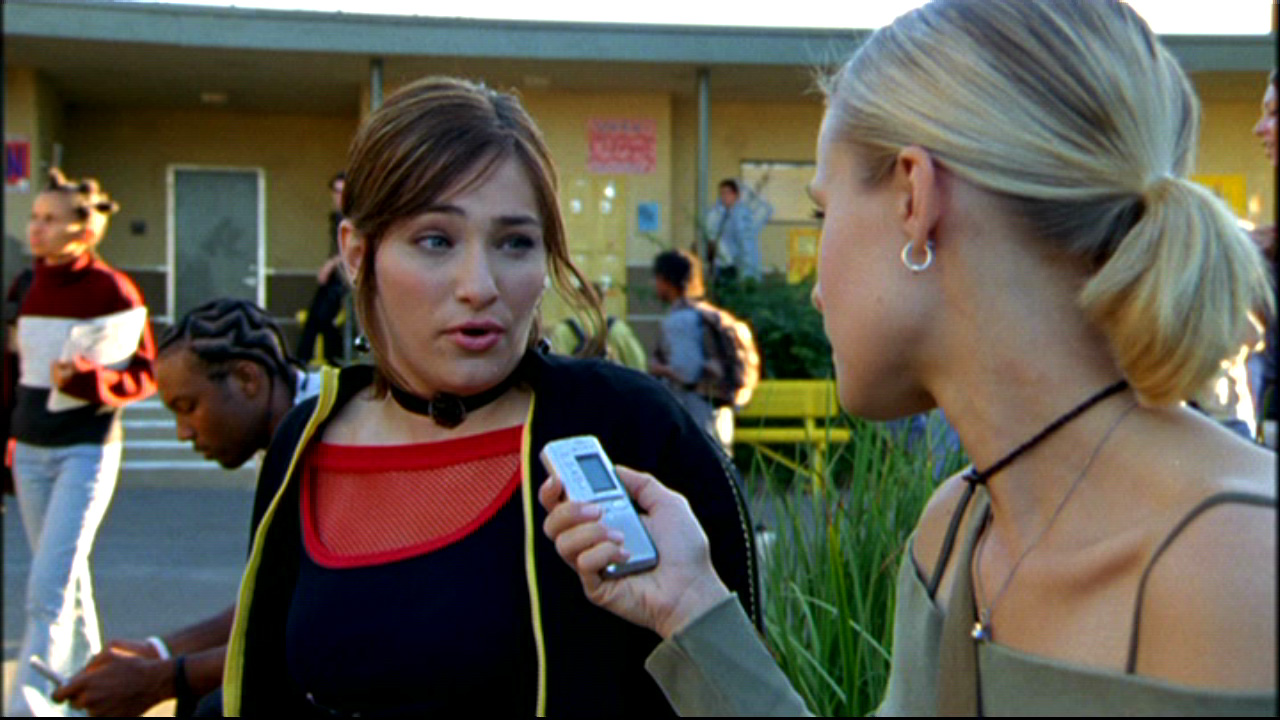 If you have watched Veronica Mars and want a quick refresher of the best moments in the show, here in chronological order, are the ten best episodes of the series!
1. "Pilot" – 1.1
We meet Veronica as she starts her junior year of high school. Her father, former sheriff turned private investigator Keith Mars takes on a case involving her recently deceased best friend's father, Jake Kane. As she helps her father out, Veronica finds herself digging deeper into the "solved" murder of her best friend, Lilly.
Why It Is Great:
We meet VMars, Logan, Wallace, Duncan if you're a fan, the best dad ever Keith Mars and it sets up the first great mystery of the show.
Veronica Mars Memorable Quote:
"Be cool, soda pop."

Veronica Mars
2. "Like A Virgin" – 1.8
The results of a popular purity test are posted online and Meg, Veronica's last 099er friend, is harassed after someone posts false results of her. Veronica helps her find the real culprit while also becoming a victim of the false results as well. Meanwhile, Wallace's mother is not happy with him being friends with Veronica until Keith helps her with her terrible tenant. Also, Veronica meets with Abel Koontz and beings to question who her father is.
Why It Is Great:
We met one of the best characters on the show, MAC! We learn more about Meg who is also kind of cool. Wallace and Veronica become better friends. This is also one of those great episodes where the weekly mystery is more interesting than the main story of the season.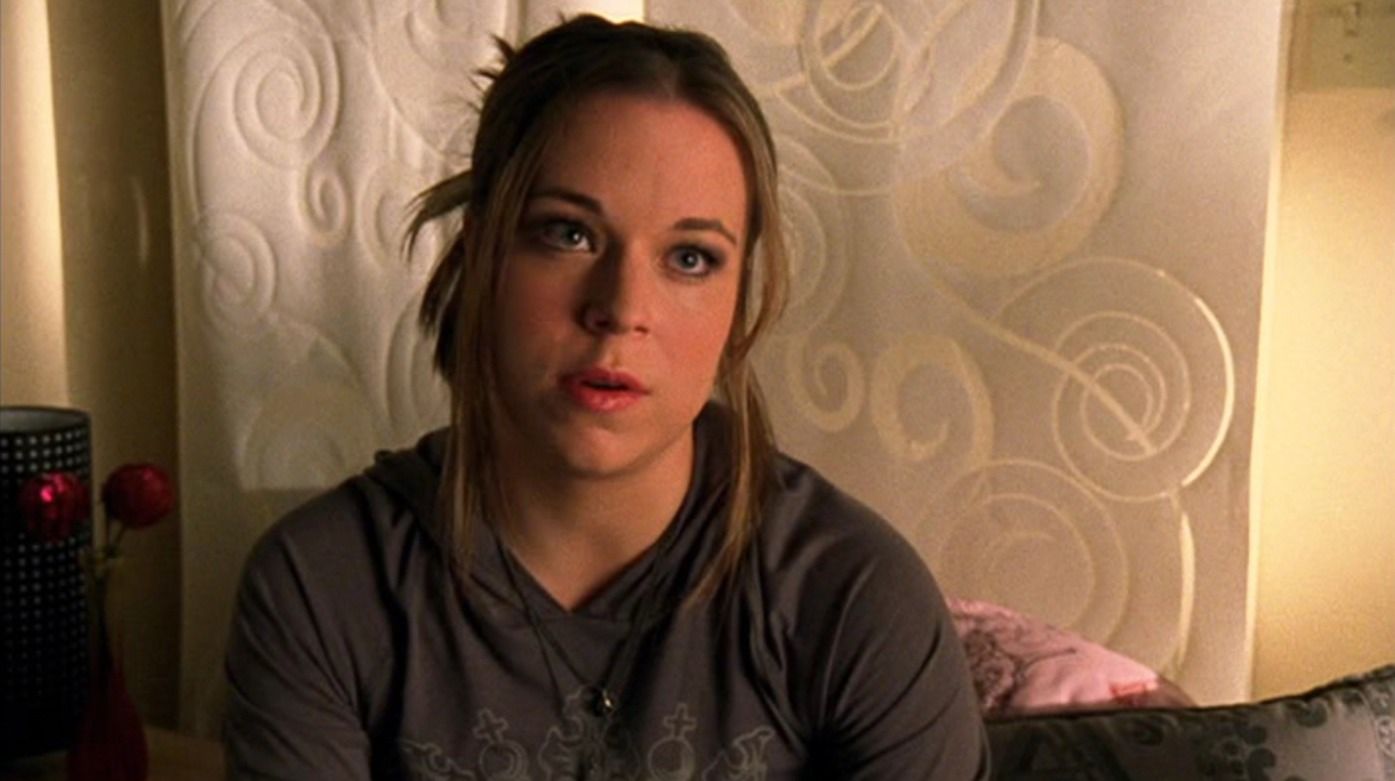 Veronica Mars Memorable Quote:
"Am I naked? Because in my nightmares, I'm usually naked."

Veronica Mars
3. "Mars VS. Mars" – 1.14
When Veronica's favourite teacher is accused of abuse by a student, Veronica decides to prove that the accusations being made against him are false. Meanwhile, Keith was hired by the victim's parents putting the two on opposite sides of the case. Veronica also looks into Duncan's medical history and discovers that Abel Koontz is dying.
Why It Is Great:
The episode features two of televisions' future best – Leighton Meester and Adam Scott.
Veronica Mars Memorable Quote:
Logan Echolls: "This isn't a favor. It's a job, you know. I mean, we're not exchanging friendship bracelets.

Veronica Mars: "I'll stop braiding."
4. "Weapons Of Class Destruction" – 1.18
What happens – Wallace's Mom, Alicia, and Keith are dating which has made things awkward for the two friends. Meanwhile, after a series of fire alarms, Veronica begins to look into the excessive testing and discovers that there have been multiple bomb threats against the school. As she looks into the two most obvious suspects, Veronica discovers one is an undercover ATF agent, who then plants evidence on the other in order to make an arrest. Veronica clears his name and finds the real culprit is his neighbour who he previously bullied. Also, Duncan runs away when he discovers Veronica is looking into him as Lilly's murderer.
Why It Is Great:
LoVe. As in the iconic first kiss between Veronica and Logan!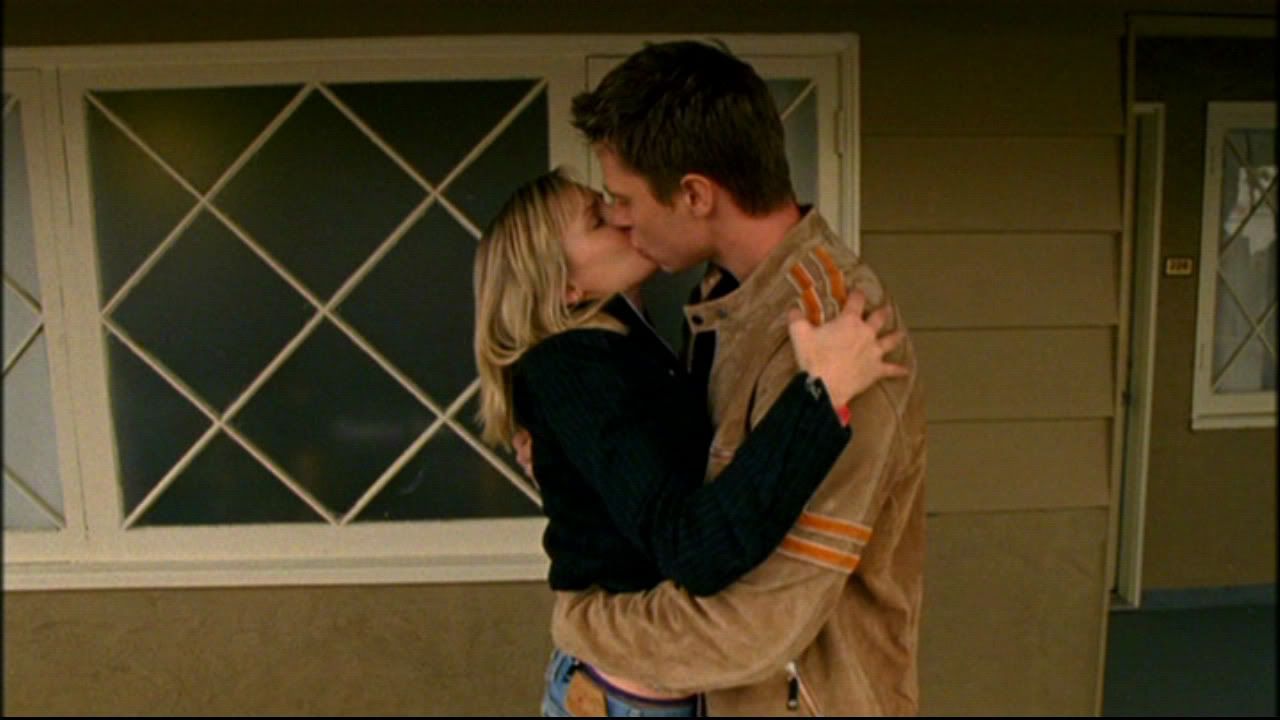 Veronica Mars Memorable Quote:
"Dear Seventeen, how can I tell if the really cute boy in my class has a crush on me? No, strike that. Dear Seventeen, how can I tell if the really cute boy in my class murdered his sister?"

Veronica Mars
5. "A Trip To The Dentist" – 1.21
After learning that it was Logan's GHB she was drugged with the night of Madison's party, Veronica goes on a mission to learn who raped her. After a series of different recollections of the party led her to Duncan, she discovered it was him who she slept with the night of the party and it was consensual. But also that it was not okay as he thinks they are siblings.
Veronica and Logan make up only to have their relationship immediately made public when his dad throws him a surprise birthday party. Duncan had a breakdown after seeing Logan and Veronica together and Keith found proof that Abel Koontz was not the murderer.
Why It Is Great:
One of the most well-written episodes of the series, it highlights the show's ability to walk the line between dark and funny. It also sets up an amazing finale.
Veronica Mars Memorable Quote:
"Guys, come on, you can't put a car up on blocks in the yard if you don't have a yard."

Veronica Mars
6. "Leave it to Beaver" – 1.22
Having just answered one of the biggest mysteries of the season, this episode finally answers the question of who killed Lilly Kane. After implicating Logan for Lilly's murder, he and Veronica break up. Duncan finds out his parents believe he murdered Lilly and they have paid to try and cover it up. Meanwhile, Veronica finds tape in Lilly's room that proves Aaron Echolls and Lilly were having an affair. When Aaron finds out he tries to kill Veronica. Keith ultimately saves Veronica and Aaron is arrested.
Why It Is Great:
Because who saw this coming? Plus, the season ends with a lot of tender moments and a few cliff hangers that leave you wanting more.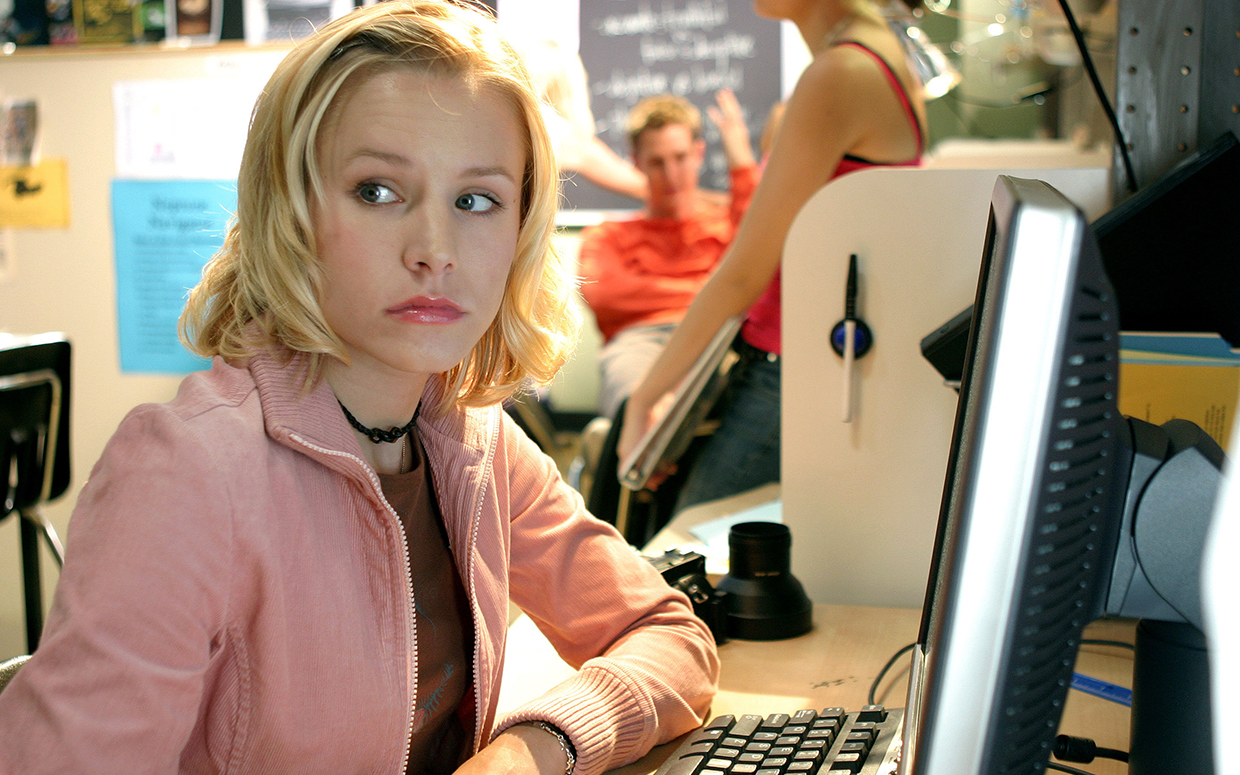 Veronica Mars Memorable Quote:
"Lilly Kane: Don't forget about me, Veronica."

Veronica Mars: "I could never."
7. "Donut Run" – 2.11
In an elaborate plan, Duncan kidnaps his and Megan's daughter Faith and leaves the US with help from Veronica and Vinnie Van Lowe. Further, Wallace returns from Chicago with a secret.
Why It Is Great:
Who doesn't love an intricate escape plan? Also, any episode with Vinnie Van Lowe is the best episode.
Memorable Quote:
"Vinnie Van Lowe: "Hey, Veronica! What's the haps?"

Veronica Mars: "Oh, you know. I didn't think there'd be air conditioning, but, other than that, this is pretty much how I pictured Hell."
8. "Not Pictured" – 2.22
Veronica and the gang graduate high school but nothing is rainbows and butterflies as Veronica deals with the aftermath of Aaron Echolls being found not guilty of the murder of Lilly. Meanwhile, the investigation into Woody and the bus crash has reached its peak.
Why It Is Great:
This is one of the best season finales in television history — in a show with amazing plot twists — the absolute best in the series. I really can't say more than that because I wouldn't dare to write the ending down and possibly risk spoiling it for anyone. That's how good this finale is.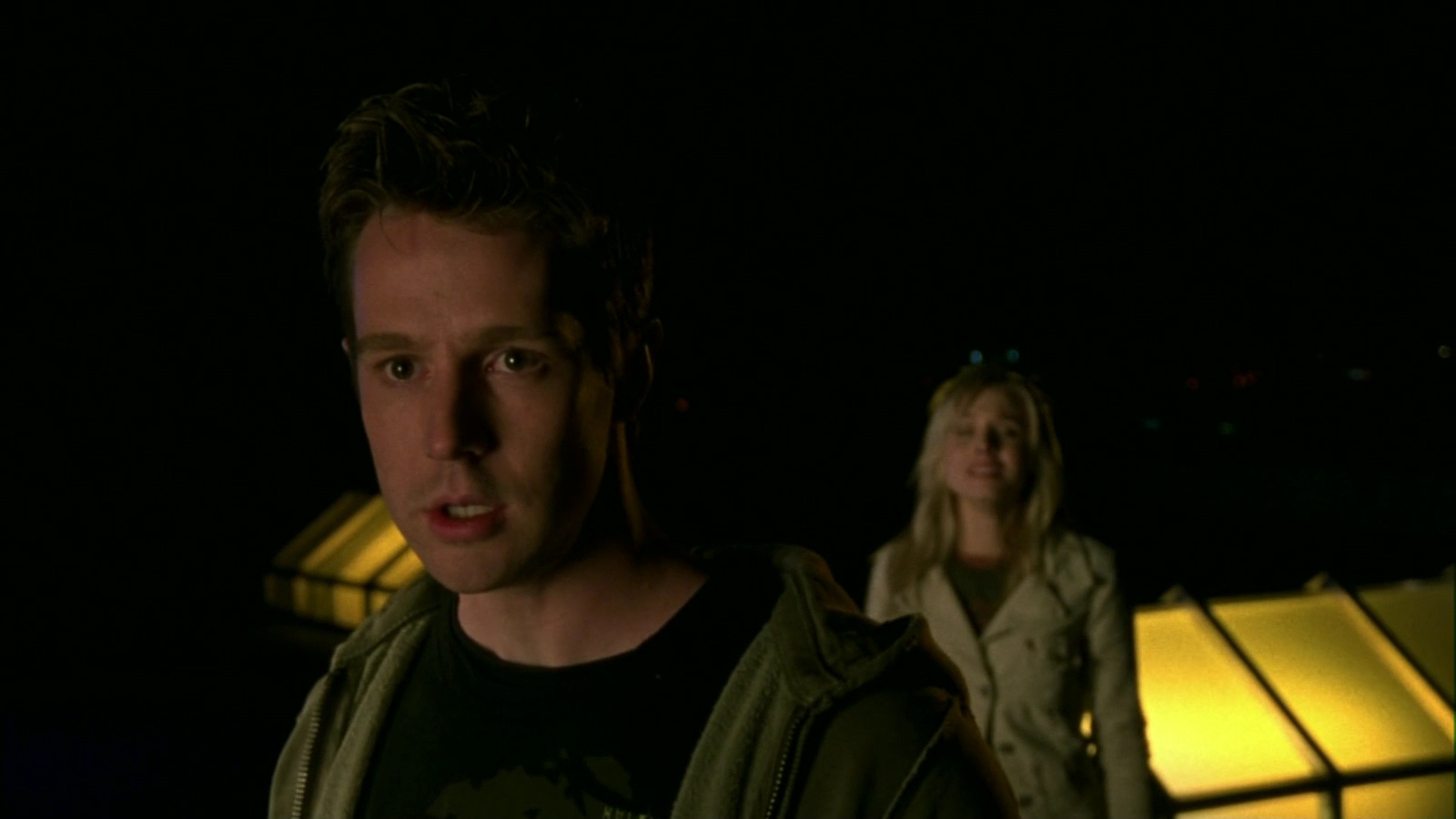 Memorable Quote:
"So this is how it is. The innocent suffer, the guilty go free, and truth and fiction are pretty much interchangeable. There is neither a Santa Claus, nor an Easter Bunny, and there no angels watching over us. Things just happen for no reason, and nothing makes any sense."

Veronica Mars
9. "Un-American Graffiti" – 3.16
Veronica investigates a family restaurant that is being vandalized. Wallace and Piz were caught by Keith using a fake ID. Logan and Parker are getting serious and he throws her a birthday party where he discovers Veronica and Piz kissing for the first time.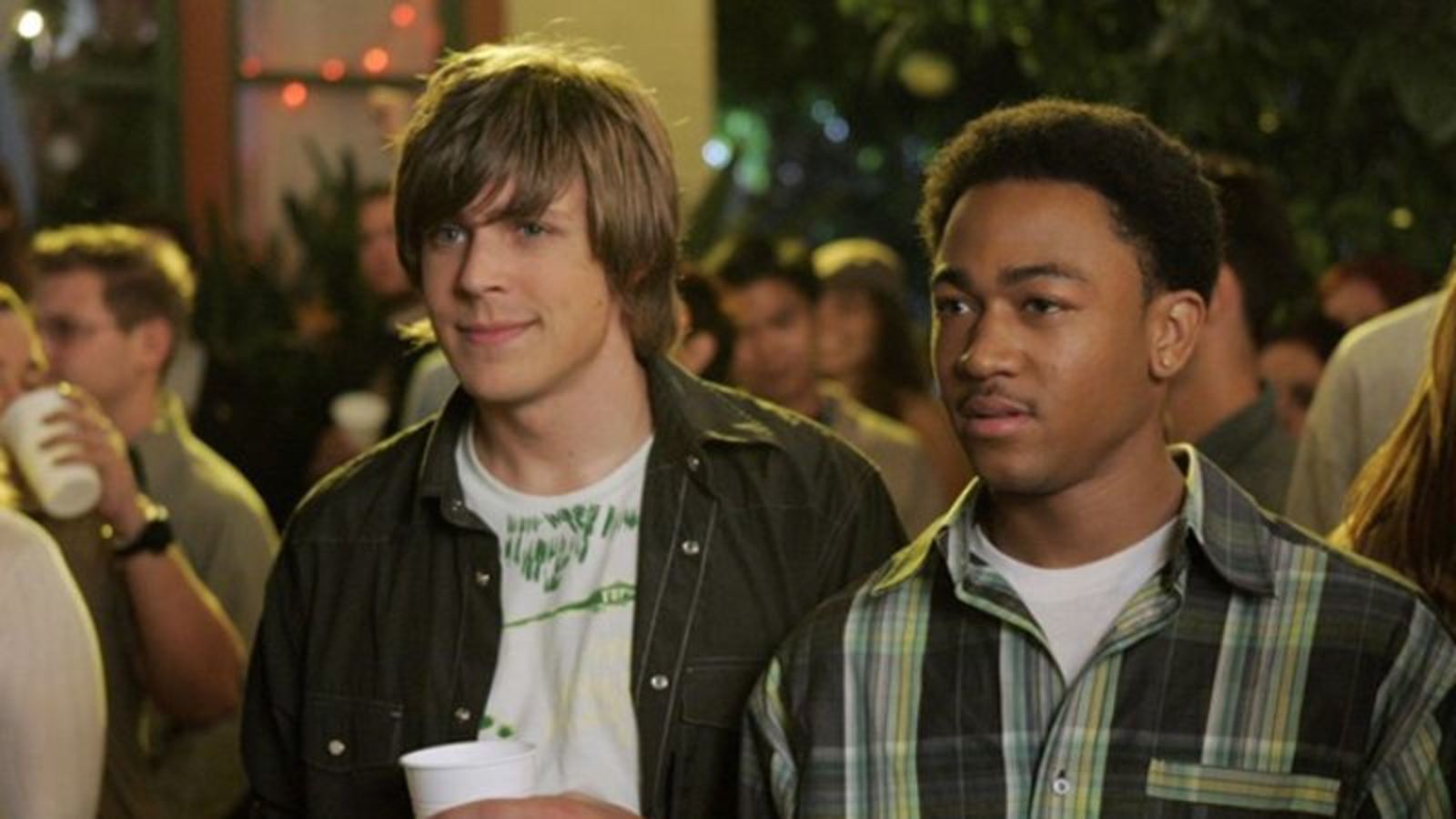 Why It Is Great:
The love triangle between Piz, Logan, and Veronica begins (which if you've seen the movie you know is important for the future).
Memorable Quote:
"Nothing says 'I'm over you' like dating down."

Veronica Mars
10. "Postgame Mortem" – 3.13
Following his break up with Veronica, Logan begins to mope in his hotel room. Dick decides to cheer him up with a double date that turns into Logan babysitting a tween for 3 days while Dick goes to Vegas. Meanwhile, Wallace's basketball coach has been murdered.
Why It Is Great:
Honestly, Logan and Heather's banter is amazing and every scene they did is hilarious. If you love Logan this is a must watch.
Memorable Quote:
Keith Mars: "If you've eaten any of this breakfast, you now owe me. Invoices have to go out today. See you at the office."

Veronica Mars: "And I always fall for it."
Honourable Mentions:
Because there are too many great episodes of Veronica Mars and we should all probably just rewatch the entire series.
"Silence of the Lambs" 1.11 – I really love Mac okay?
"M.A.D" 1.20 – That LoVe bathroom scene
"Ruskie Business" 1.15 – The dance, Leo, her Mom.
"Look Who's Stalking" 2.20 – Logan's confession of love to Veronica. You could probably just watch that scene.
"Happy Go Lucky" 2.21 – So many things, but it really just sets up one of the best season finales of all time.