Tired of the busy holiday run-around? Exhausted from crowded stores, family gatherings, and bad weather? Ready to change the radio station when Christmas music comes on? Looking for a way to unwind with a good movie, but tired of the usual feel-good, morality-laden fare? If you're anything like me, the holidays feel like a whirlwind and leave me feeling worn out.
The last thing I want to do during this season is to watch another movie that teaches me a lesson and asks me to spread joy to all mankind. In that spirit, here is a list of non-traditional Christmas movies. This list is for anyone that's tired of Rudolph, The Grinch, and It's a Wonderful Life. It is a list of films not usually thought of as Christmas movies. So, while everyone knows that Die Hard is one of the best Christmas films of all time, I attempted to mix in some lesser-known films with some tried-and-true favorites.
Non-Traditional Sports Movie: Rocky IV
Perfect for: those who want to re-litigate the Cold War, or punch some Russians.
Instead of fighting with your family, why not watch Rocky fight the Soviets? Both heartbreaking and exhilarating, this Rocky film has been called by some the best of the Rocky films. This might be a stretch considering the film is mostly a long training montage as Rocky prepares to fight the seemingly unstoppable Ivan Drago.
That said, this film ups the stakes of the previous installments by taking on the cultural tensions of the Cold War. Meanwhile, it examines Rocky's friendship/rivalry with Apollo Creed as he must avenge his friend's loss to Drago. The film is a touching tribute to Apollo and a demonstration of the American Dream as Rocky pulls himself up by his bootstraps to defeat an enemy both of the United States and of his own.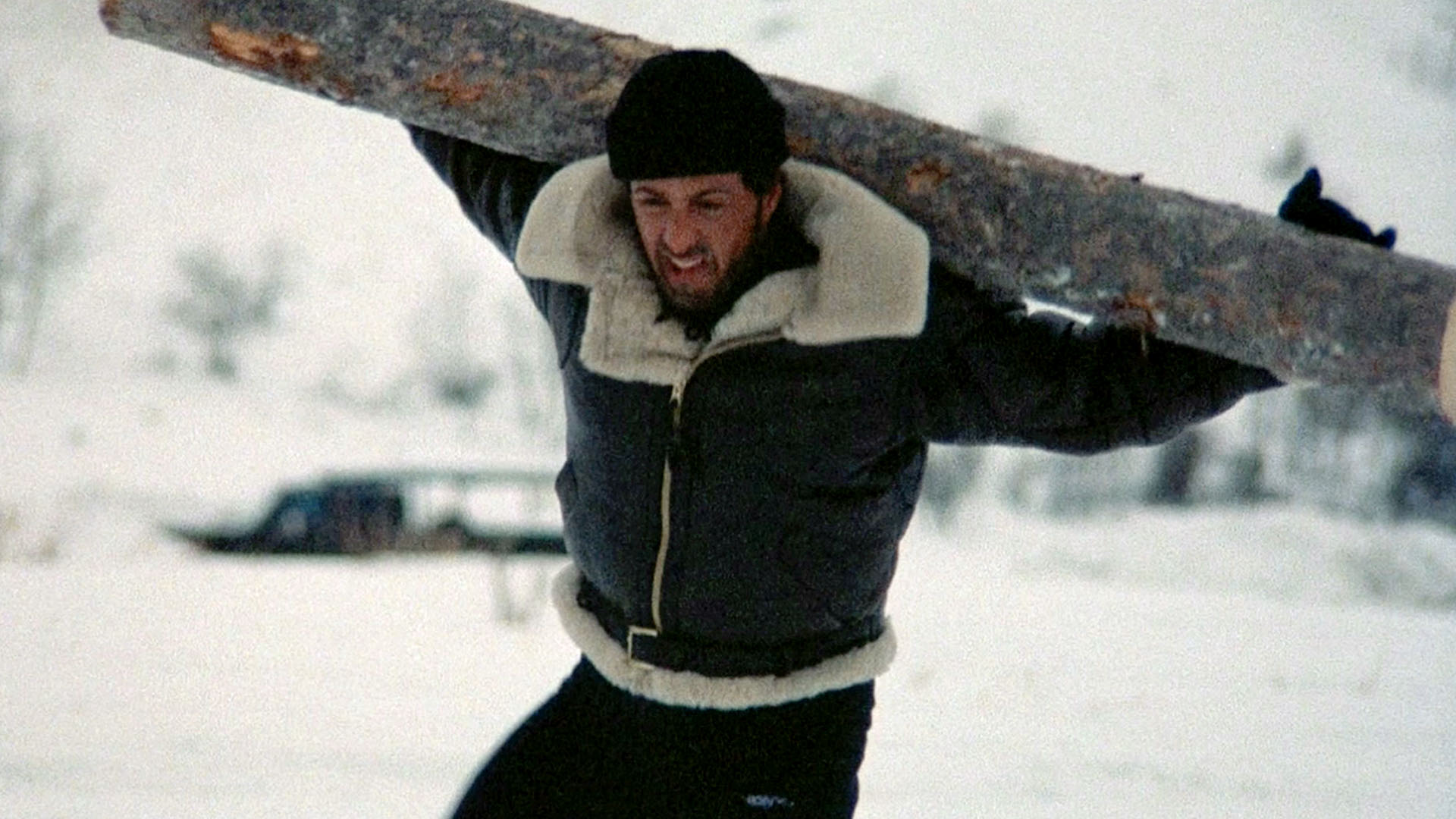 What makes it a non-traditional Christmas movie: Rocky must leave his family to train in Russia during the holiday season. His big fight with Drago comes on Christmas day.
Non-Traditional Christmas Superhero Movie: Batman Returns
Perfect for: anyone who wants to reinvent themselves in the new year, or those who love animals. Feeling like you want to channel your inner animal? This film is a glorious vehicle for escapism while simultaneously being a (surprisingly timely) critique on the 1%.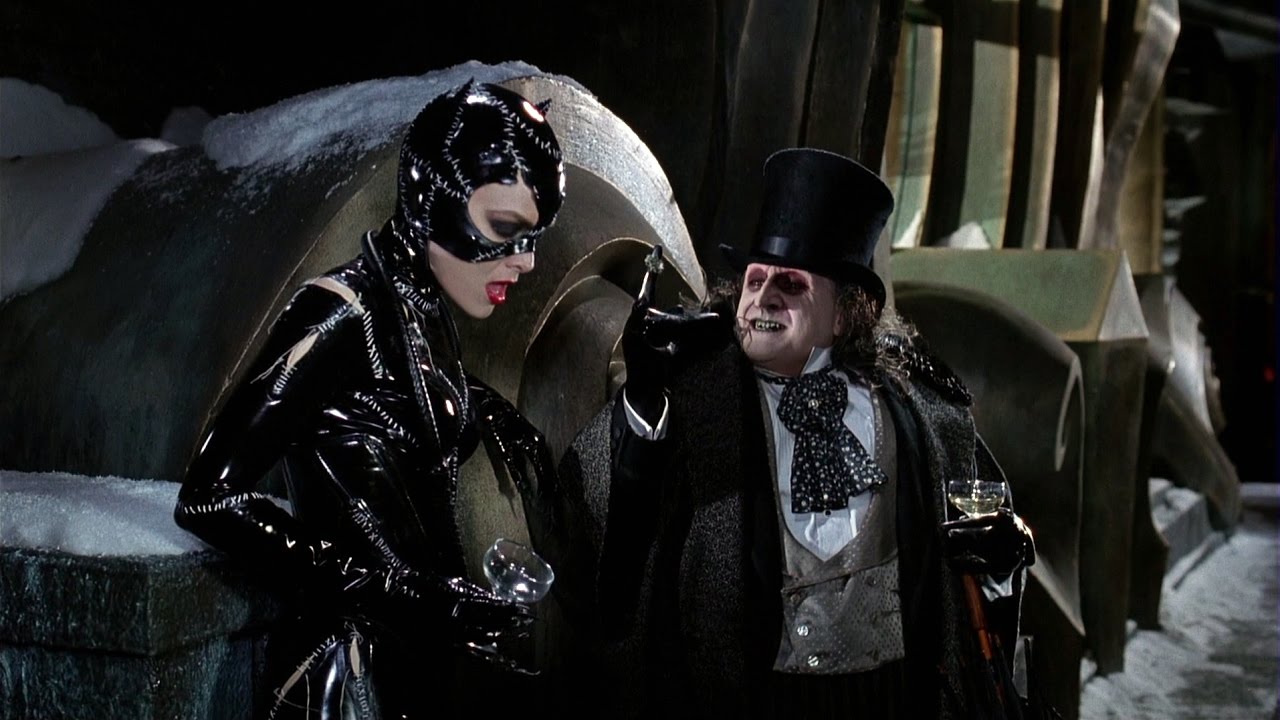 Mostly known as the one with Michelle Phiffer in a skin-tight catsuit, this film relishes all three villains equally. It also manages to find the perfect balance between gritty realism and the cartoon world of the comic page. So, while the Penguin may have a gang made up of discarded circus folk, both his and Catwoman's real goal is to bring down those at the top of the ladder. This film is also one of the first to explore the way the villains serve as a funhouse mirror version of Bruce Wayne/Batman himself.
What makes it a non-traditional Christmas movie: set during the holiday season, and an early scene features Penguin's Red Triangle Gang gleefully exploding out of a giant present during a tree lighting ceremony.
See also: Batman and Robin and Iron Man 3
Non-Traditional Christmas Mystery/Action Movie: Kiss Kiss Bang Bang
Perfect for: anyone who misses good old fashioned mystery noir movies.
A little-known gem, Kiss Kiss Bang Bang is a modern detective film noir. This film stars Robert Downey, jr. and Val Kilmer. At the time, both had reached a plateau in their respective careers. The film is a fun take on classic detective films of the 1930s.
Downey's petty burglar shadows Kilmer's private investigator and manages to run into his childhood crush, Michelle Monahan. Several mysteries eventually become tangled and hilariously spin out of control. This film was written and directed by Shane Black, who also wrote and directed both Lethal Weapon and Iron Man 3. Clearly Black has a soft spot for using the holiday season as a setting for his action films.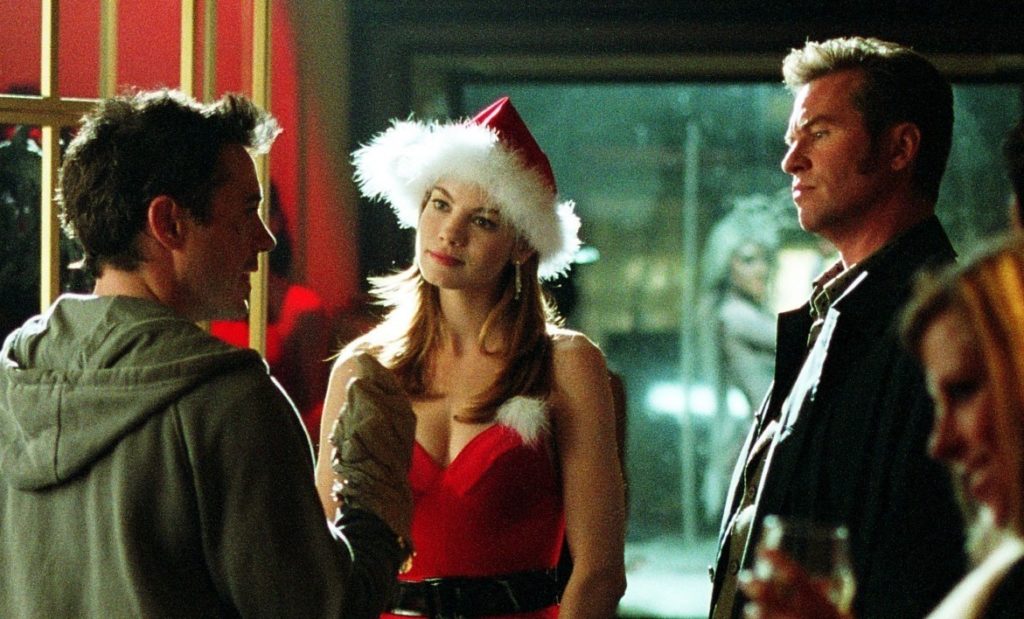 What makes it a non-traditional Christmas movie: the film takes place during the Christmas season, and Monahan notably wears a skimpy Santa costume as a waitress.
See also: The Thin Man and In Bruges
Non-Traditional Christmas Drama: Cast Away
Perfect for: anyone who misses their family over the holidays.
Everyone loves Tom Hanks, and this film is a tour de force for the actor. Cast Away follows Chuck, a Fed Ex employee who works too much and spends too little time with his family and girlfriend. When a plane he is on crashes, he is the sole survivor to wash up on a deserted island. Chuck utilizes the Fed Ex packages that wash up on shore, and much of the screen time is spent watching him learn how to survive. The movie does have a (somewhat) happy ending, however, as Chuck does make it home again. It is a touching reminder to prioritize what is important without being too sappy about it.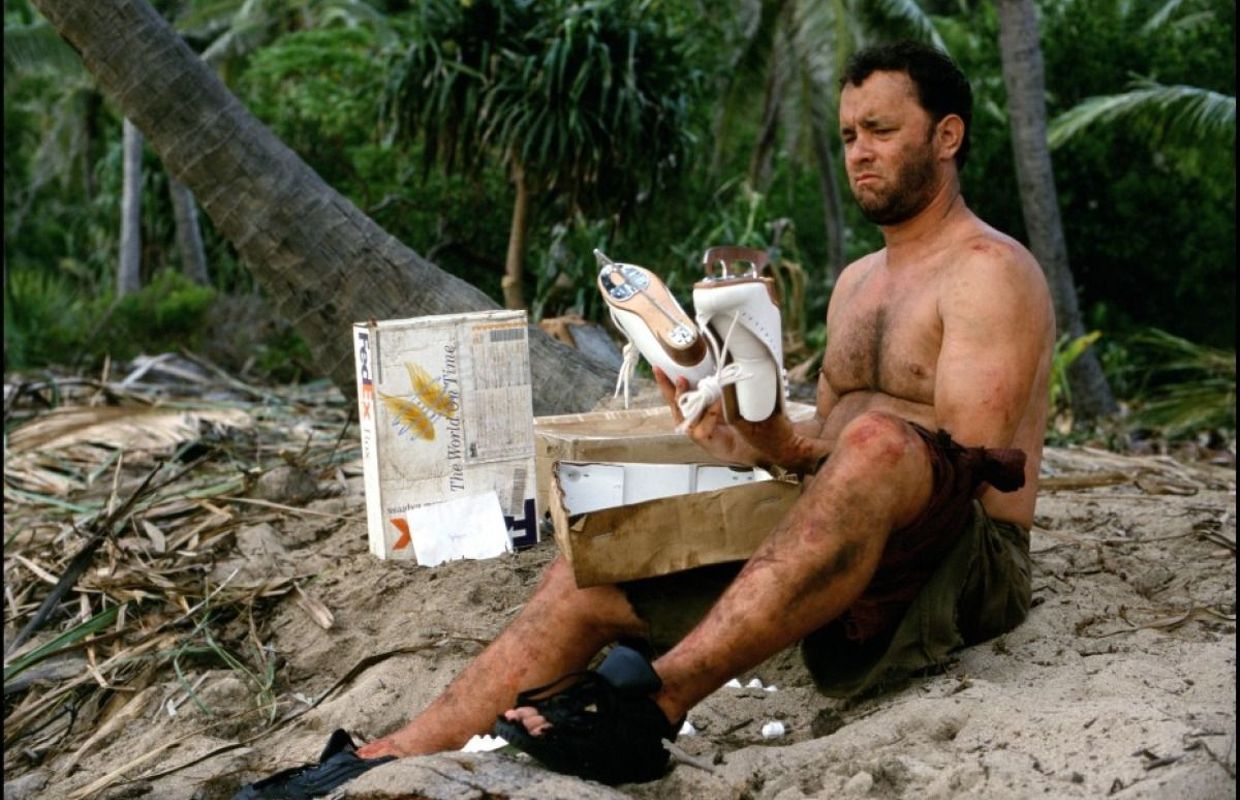 What makes this a non-traditional Christmas movie: Chuck leaves a Christmas family party to catch that fateful plane.
Non-Traditional Christmas Dark-Comedy: Gremlins
Perfect for: those who are tired of the consumerism around Christmas, or anyone who has ever received a bad gift for Christmas.
Feeling a little anti-consumerist this holiday season? Gremlins is a horror-comedy about a father who tries to find a unique gift for his son and buys a mogwai in Chinatown. These mogwai, of course, turn into gremlins and spawn when not taken care of properly. The gremlins wreak havoc on the town, including destroying a major department store.
The production design of these creatures smartly makes them cute until they turn into their gremlin form. This allows the film to make the danger these creatures present seem comic until their reveal. In true Speilberg form, this film is fun for the whole family – although it may be too scary for some younger kids.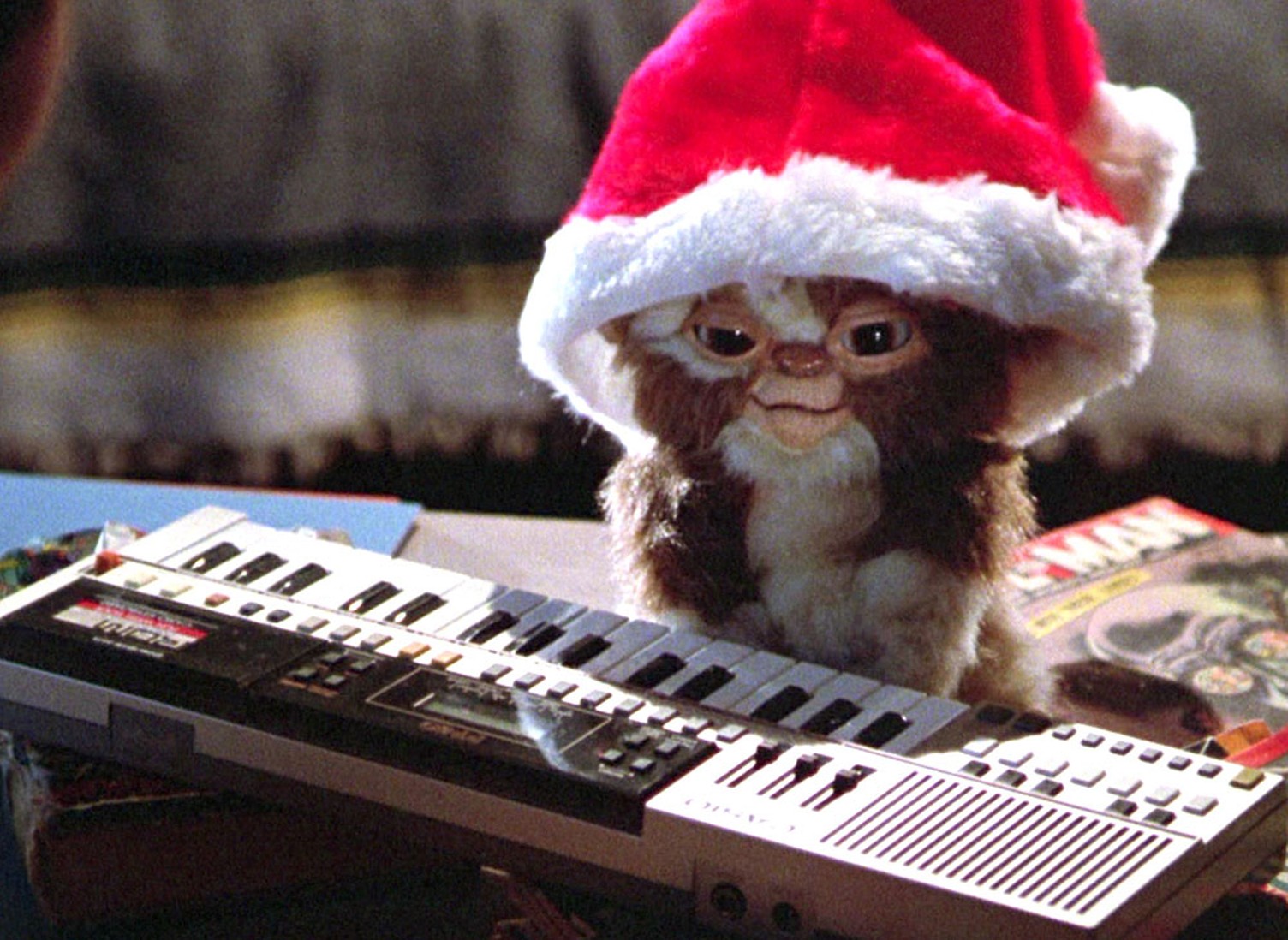 What makes it a non-traditional Christmas movie: The setting is during the Christmas season, and the mogwai is given as a Christmas gift. The destruction raised by the gremlins, likewise, makes a distinct commentary on how the holidays have been commercialized
Non-Traditional Christmas Satire: The Life of Brian
Perfect for: anyone who wants a good laugh about the "war on Christmas."
The Life of Brian is not a satire about Jesus Christ, although it has been criticized as such. Instead, the protagonist, Brian's (Graham Chapman) life runs parallel to the holy figure. The film zooms around from misadventure to misadventure in true Monty Python style as Brian attempts to rebuff ideas that he is a prophet. The real satire is in the examination of blind belief. It also features probably the most popular Python song of all-time, "Always Look on the Bright Side of Life."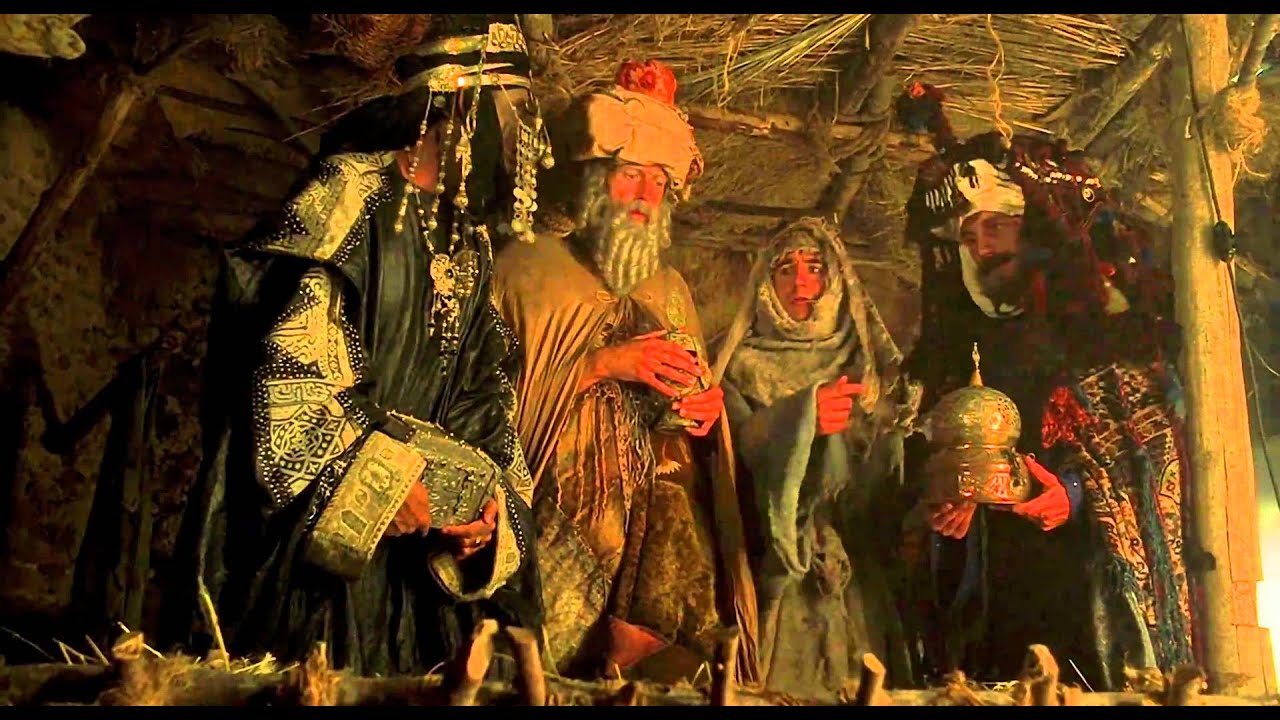 What makes this a non-traditional Christmas movie: The opening scene takes place of the first Christmas Day as Brian is born in a stable next to the one where Jesus is born.
Non-Traditional Christmas Rom-Com: The Apartment
Perfect for: those who really hate their boss, but who maybe also want to find love during the holidays.
Tired of watching Love, Actually but still want the romance and holiday setting? The Apartment is a rom-com with a slightly darker edge, but is no less hilarious. Bud Baxter (Jack Lemmon) feels like a cog in the machine of his insurance company. In an effort to get a leg-up, he allows his superiors to use his apartment for their extramarital affairs. In the meantime, he falls in love with an elevator operator, Fran Kublik (Shirley Maclaine).
The two meet when he comes home and finds her at his apartment, discovering that she is having an affair with their boss. I won't spoil anything else but I will say that Bud and Fran have a chemistry that zings off the screen. If you need another reason to watch this film, it won the Academy Award for best picture in 1960.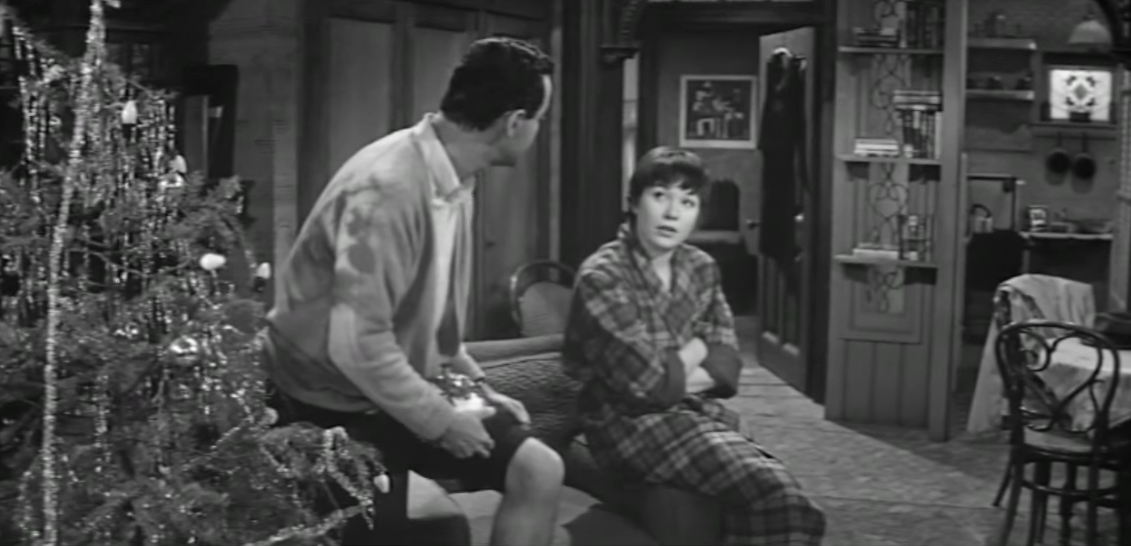 What makes this a non-traditional holiday movie: an important final scene takes place on New Year's Eve.
See also: Bridget Jones' Diary
Non-Traditional Christmas Sci-Fi Movie: Brazil
Perfect for: those who are sick of our dystopian moment and want a new one.
"Somewhere in the 20th century…"
is a hyper-bureaucratic future where a paperwork error causes Archibald Buttle to be arrested instead of Archibald Tuttle. Sam Lowery (played by Jonathan Pryce, whom eagle-eyed fans may recognize as the High Sparrow from Game of Thrones) must fix the mistake. Lowery daydreams about flying and rescuing a mysterious woman from modern society. The woman turns out to be Jill, a neighbor of the Buttles.
His attempts to track her down and her attempts to report the wrongful arrest of Buttle to get both into trouble. Written and directed by Terry Gilliam's (of Monty Python) comic take on George Orwell's 1984. This film brilliantly satirizes how technology dehumanizes us, the false illusion of individuality that consumerism gives us, and how bureaucracy can make us all pass-the-buck when real injustices happen.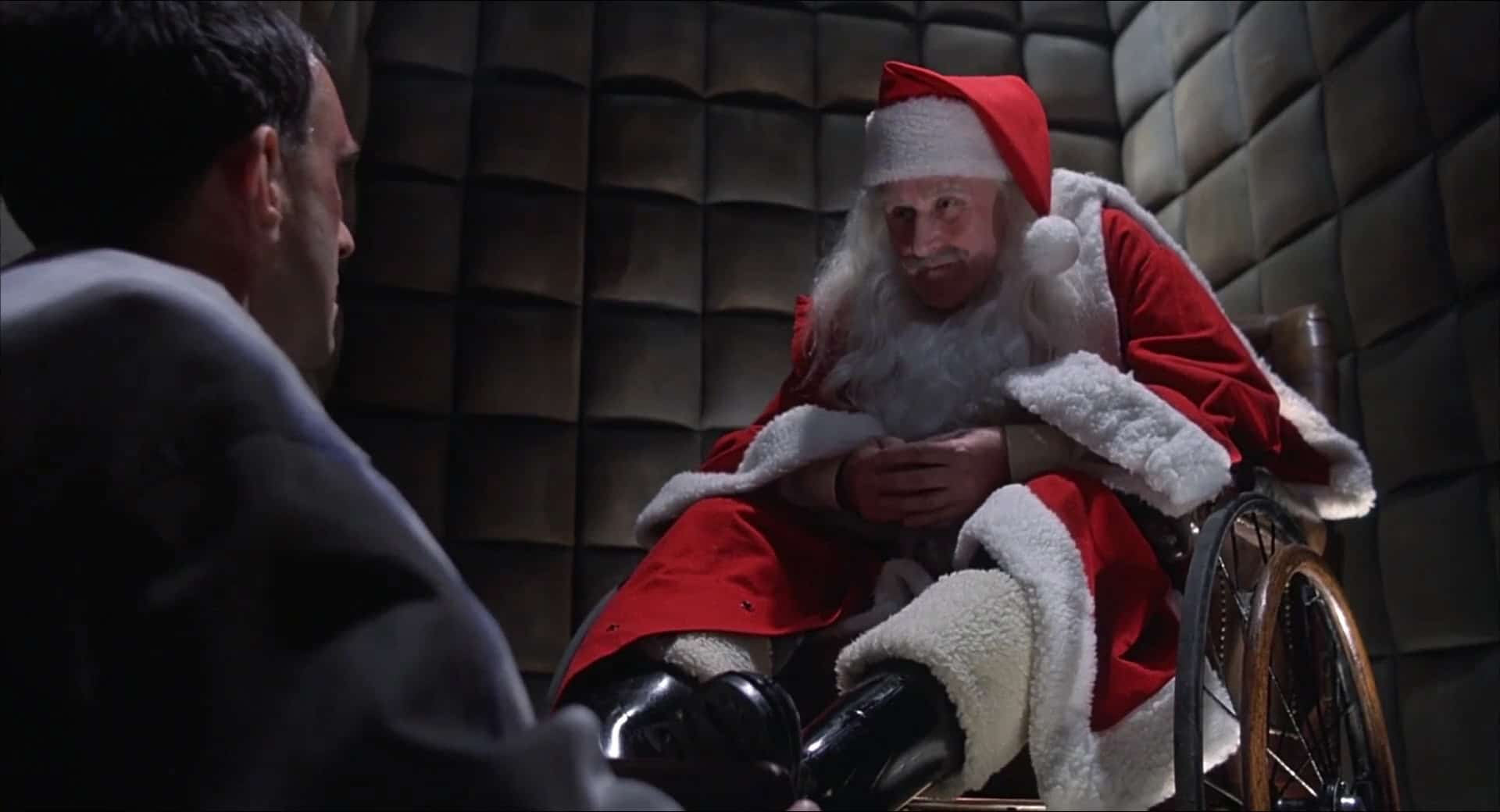 What makes this a non-traditional Christmas movie: Notable scenes take place at a crowded mall during the holiday season. Buttle is arrested while his wife is reading A Christmas Carol to their kids. Lowery daydreams he is talking to Santa Clause as he is being tortured.
Non-Traditional Christmas Fantasy: Edward Scissorhands
Perfect for: those who have to return to the suburbs to visit their family during the holidays.
Arguably one of the films that helped bring goth culture to the mainstream, Edward Scissorhands is a retelling of Mary Shelly's Frankenstein for a modern audience feeling the angst of suburbia. This film is for anyone who has ever felt like an outsider.
Brought down from his gothic mansion by kindly Avon saleslady Peg (Diane Wiest), Edward (Johnny Depp) attempts to assimilate into her suburban neighborhood. He cuts the hair of women in town and builds beautiful ice sculptures. Ultimately, prejudice leads Edward to retreat back to his secluded mansion. This unique film, however, feels like a classic to many who identify with the main character.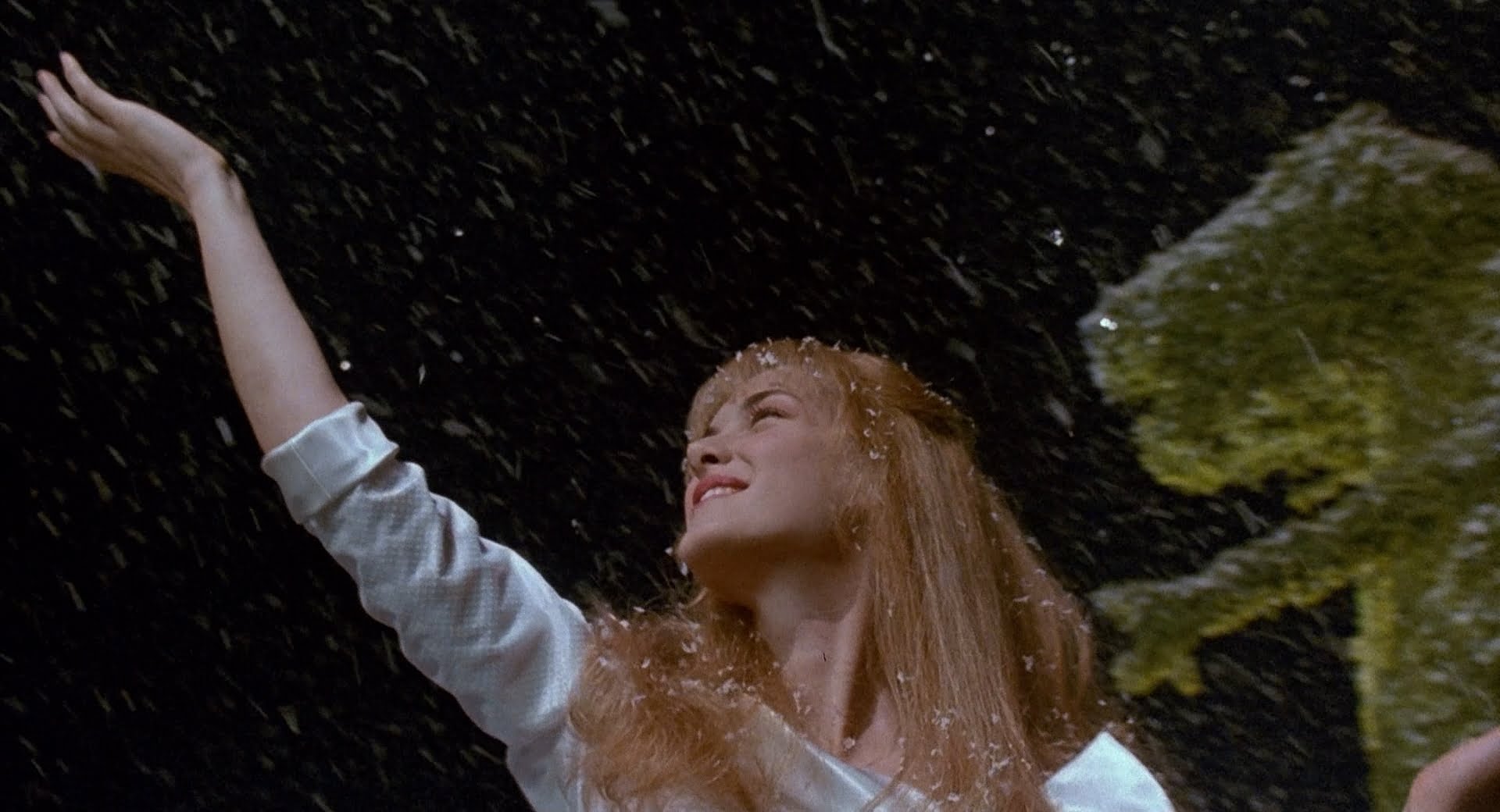 What makes this a non-traditional Christmas movie: Set during the holiday season, one of the most touching scenes is when Edward carves an ice sculpture for Kim (Wynonna Ryder), and makes is "snow" in the Florida town.
Non-Traditional Christmas Horror Movie: The Shining
Perfect for: anyone who knows what it's like to spend too much time with their family.
Stanley Kubrick's The Shining is the ultimate in horror stories about spending too much time with your family. Struggling writer Jack Torrence (Jack Nicholson) agrees to serve as a caretaker of a secluded Colorado hotel during the long winter months when there will be no guests. He brings his wife Wendy (Shelly Duvall) and son Danny (Danny Lloyd).
As the winter drags on, spooky things begin to occur in the hotel. The fact that we are unable to distinguish between whether characters simply going stir-crazy and what is really supernatural adds to the tension of the film. Jack notoriously goes on a rampage and attempts to kill his family, believing they do not support him. This last section makes up the tense final act of the film and is a thrilling ride.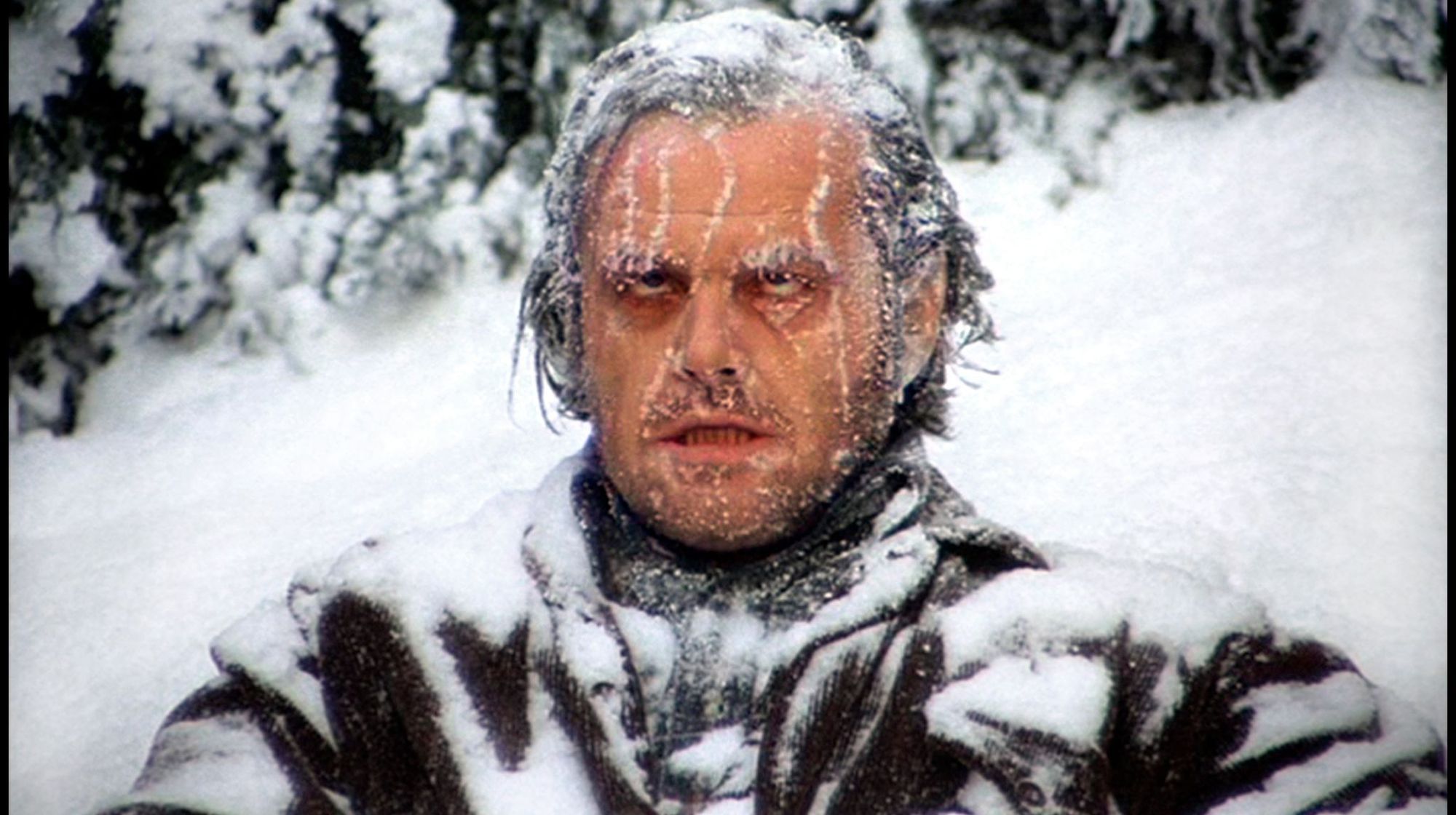 What makes this a non-traditional Christmas movie: set during the winter season, the movie manages to make the whole season feel creepy and terrifying.
See also: Die Hard
If you're tired of the holiday run-around and the feel-good or big-budget films of the season, check-out these non-traditional Christmas movies. This list is for anyone that wants to just snuggle up at home and throw something on. For those that want a Christmas movie that doesn't feel too much like a Christmas movie. For those that end the season wanting to say "Bah, humbug!" to the whole thing, but come back for it all again next year.