Another year is over. But rather than being sad about what we leave behind, let's look forward instead. 2018 had some good moments for various fandoms, but what does 2019 have in store? With finales, restarts, and more ahead, 2019 looks to be a big year for some very big fandoms. Let's take a look at the fandoms to watch in 2019.
1. The Marvel Cinematic Universe Fandom
We're in the endgame right now. After over a decade of Marvel dominating our worlds with the Marvel Cinematic Universe, we're nearing an end. Not an end to the MCU, of course. With the amount of money the films make, Disney will likely keep pumping out a Marvel movie a year (or more) forever. But we are nearing the end of an era. In 2019, the final(?) Avengers comes out. Avengers: Endgame is slated to premiere April 2019. We don't know much about the movie yet, but it is seen as the end of the Avengers era. The heroes we have come to know and love since The Avengers may be on their final journey.
Come April, expect either great joy or great grief as the Marvel fandom sees the endgame come to fruition. Will Tony Stark die? Is Steve Rogers going back in time? How will Marvel reverse the Snappening? Stay tuned — the Marvel fandom will have a lot to discuss come April. Other offerings from MCU are pretty anticipated — Captain Marvel gives us our first female-led MCU movie, and Spider-Man: Far From Home will give us another Tom Holland feat. However, it's clear that Endgame is the biggest thing coming for the MCU fandom.
2. The Star Wars Fandom
Another fandom that faces the end of an era (albeit a shorter era) is the Star Wars fandom. 2019 will see the end of the Skywalker saga in the final installment of the Star Wars sequel trilogy. The franchise picked up again in 2015 with The Force Awakens, introducing us to new characters and bringing back old favorites. Now, with Episode IX premiering December 2019, that story is coming to an end. There's a lot of speculation about what we'll see since Carrie Fisher's untimely death threw a wrench in things. How will Disney finish the story?
We'll have to wait until December to find out. Given how vocal the Star Wars fandom has been lately, it's likely they'll remain talkative come December. Star Wars isn't going away any more than Marvel is. There will still be Star Wars stories. Jon Favreau is set to direct The Mandalorian, a TV series. There are more anthology films in the works. We may even see more trilogies. But no matter what, Episode IX is the end of the Skywalker saga.
3. The Game of Thrones Fandom
The song of fire and ice is coming to its final notes. After eight seasons in as many years, the hit show Game of Thrones is finally coming to an end. The final season, which is set to premiere in April 2019, will have a lot of work to wrap up an epic fantasy series in a way that fans find satisfying.
There's a lot still to be done in Game of Thrones. We last left our heroes unaware that danger is closer than ever before. With the seven kingdoms unable to form a lasting alliance and a dangerous enemy on the way, how will they stand? Will they band together to defeat the White Walkers? Or will they lose everything? The Game of Thrones fandom is, surprisingly, given its size, generally a pretty good one. You don't really see the same level of controversy with its fans as you might in, say, the Star Wars fandom. However, given that everyone and their brother are fans of Game of Thrones, expect to hear a lot about it when the series ends this summer.
4. The Witcher Fandom
Let's switch tactics; rather than discussing endings, let's discuss beginnings. 2019 will see a change for one fandom as Netflix premieres its live-action series based on The Witcher, a series of books and a successful video game.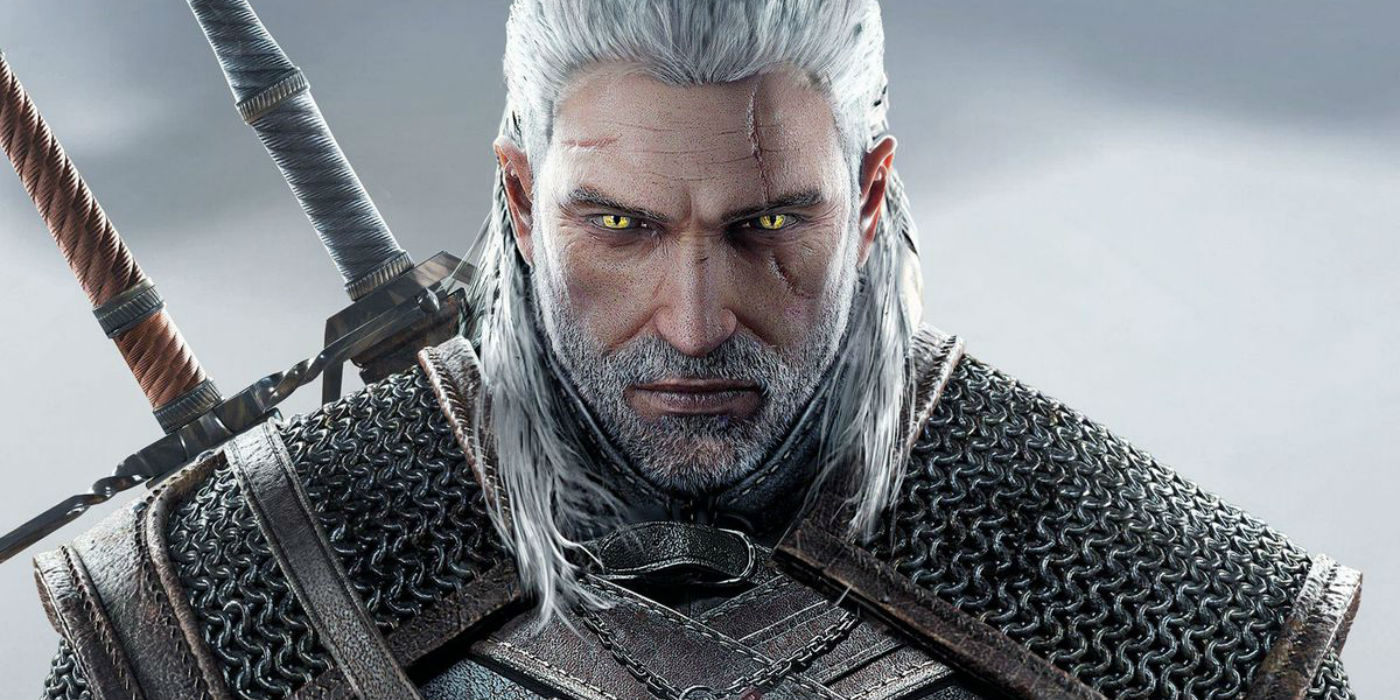 We've already seen some controversy on this one before it's even had a chance at a premiere. Fans remained upset at what they see as a betrayal given the casting. While most are happy to have a big name like Henry Cavill in the lead, the casting for another character, Ciri, is causing some furor. In the game, Ciri is white with gray hair, but a casting call for the show initially sought a minority actress. While Netflix ultimately went with a white actress, the controversy didn't set things off to a good start. Plus, Cavill looks absolutely ridiculous in the white wig in promotional images.
However, Netflix seems confident, as they are rumored to greenlight multiple seasons. Expect for the Witcher fandom to have something to say later this year.
5. The Get Out Fandom
Jordan Peele's Get Out was one of the biggest hits of 2017, and created a whole new fandom for the comedian. Used to his antics on Key & Peele, fans were surprised to see the horror offering. Although the film had comedic elements, it was definitely a horror film. However, fans loved it, and there was a lot of buzz around the movie.
With the news that Peele would be directing another movie, set to debut in 2019, fans remained hopeful for a sequel to Get Out. That is not what happened. Instead, Peele seems to be moving even further away from his comedy roots with Us, a psychological thriller/horror film. While it's not a direct follow-up to Get Out, it features a lot of similar themes.
Fans were happy to see Peele take a shot at another creepy thriller, and the trailer was viewed 13 million times in its first day – impressive, considering the trailer was released on Christmas. Given the fan buzz over Get Out, I'm sure Peele's fans will be vocal this March.
6. Neil Gaiman Fandom
Neil Gaiman is a powerhouse in the comics and fantasy worlds. The author has created some truly astonishing works, and this year he is set to bring one of them to the silver screen. The novel Good Omens, written jointly by Gaiman and fantasy powerhouse Terry Pratchett, is coming to Amazon this year.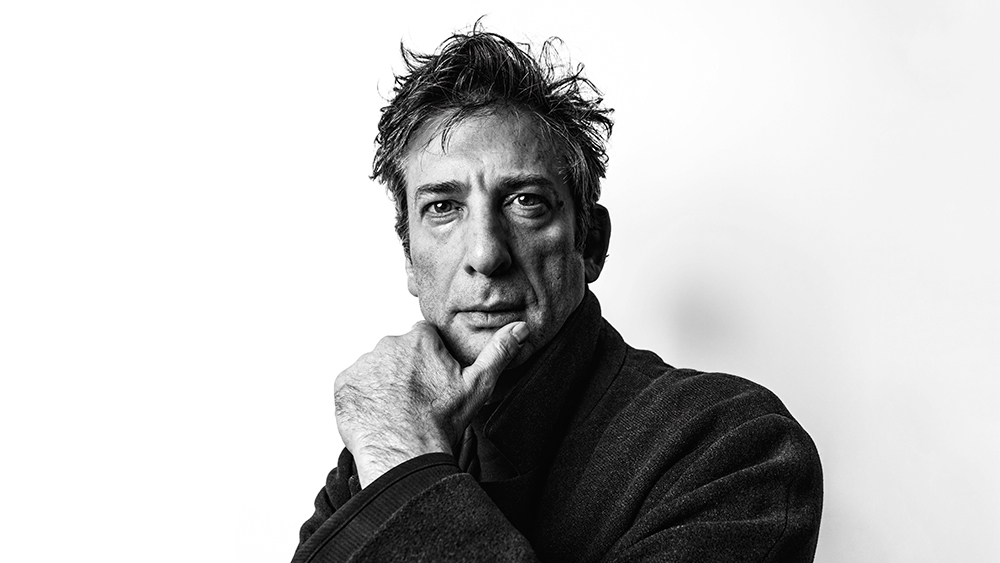 Good Omens looks to be a fun series. It tells the story of an angel and a demon teaming up to save the Earth from doomsday. It also has a massively impressive cast, with David Tennant and Michael Sheen playing the lead roles. Good Omens promises to be an irreverent good time for Gaiman and Pratchett fans and anyone who enjoys a little heresy now and then.
Pratchett died in 2015 and made Gaiman promise to look after Good Omens, so Gaiman is one of the showrunners for the Amazon adaptation. Given that Gaiman has a large fanbase, it's likely that the comics and book fandoms alike are going to eat this show up.
7. The Kingdom Hearts Fandom
One of these fandoms has been waiting a long time and is finally seeing a payoff. The long-awaited installment has fans of the Kingdom Hearts franchise in a tizzy. January 2019 will see the release of Kingdom Hearts 3, a game fourteen years in the making. Fans are wildly excited to see the next installment of a franchise that has been running for over a decade.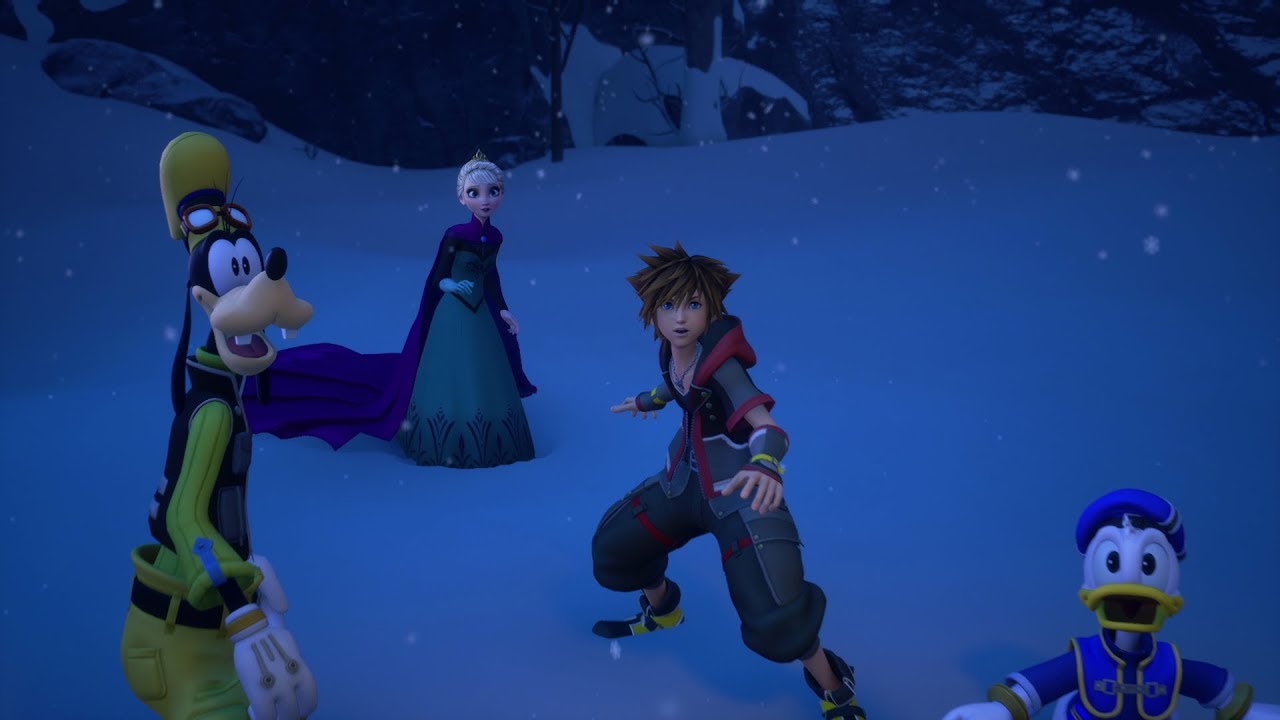 Kingdom Hearts 3 is the first full game in the franchise in fourteen years. It will see the end of a major arc and introduce characters who have appeared in different installments in a very Avengers-esque manner. It promises to be a satisfying conclusion to fans who have been faithfully waiting all these years. So far, Kingdom Hearts has one of the most positive fandoms on this list, which makes sense given how long they've been waiting. The game unfortunately leaked, which led to some disappointment, but overall fans were excited and waiting for the payoff of their loyalty.
8. The Zelda Fandom
Another long-favorite video game franchise is also continuing its huge installment this year, though it hasn't been quite the same wait as Kingdom Hearts. This year, the Legend of Zelda fandom will continue appreciating its release from 2017: Zelda: Breath of the Wild.
The game follows the 2017 Zelda game, but brings a new flair to the long-running franchise. Unlike previous Zelda installments, the new game will be purely open-world. Instead of the quests from previous games, now you can simply explore the world of Zelda. If you've ever wanted to learn more about the lore and mythos of this magical realm, this is the game for you.
That might sound less interesting to gamers who like focus, but most fans are excited. The prospect of exploring this world that has long been familiar to gamers is an enticing thought. I've always thought video game fandoms were more likely to be negative, but 2019 looks like a good year for positive fandoms!
9. The DC Fandom
DC has a decent year ahead of them, despite Wonder Woman 1984 being pushed back to 2020. Shazam! comes out in April 2019, and looks like a breath of fresh air for the DCEU. After many years of people decrying the dark gritty feel of the DCEU, they seem to have gotten the message, with a goofy good time Aquaman this year.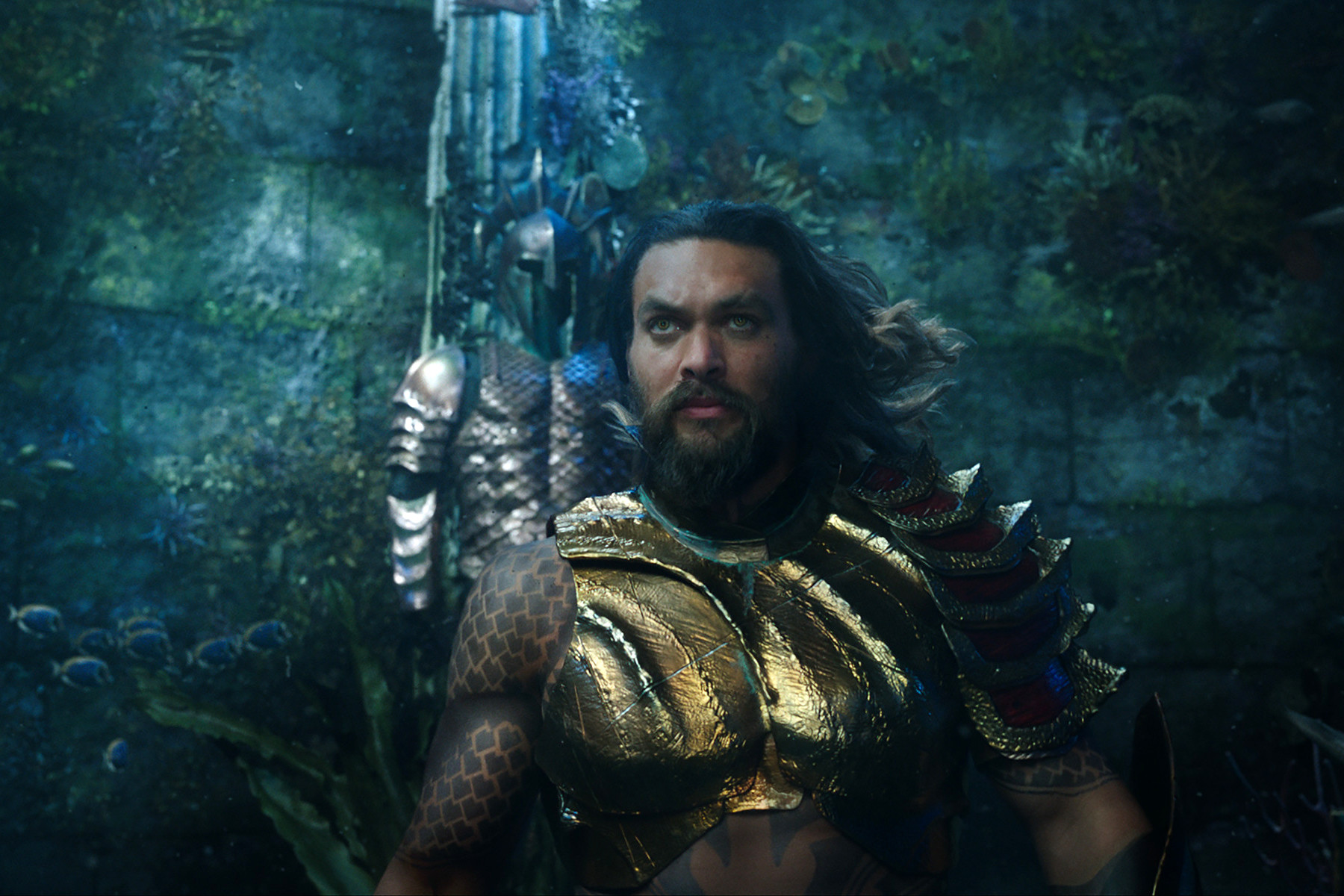 To be fair, I'm not really a DC fan. I've only seen Wonder Woman of the DCEU. But Shazam! actually looks really good, with Zachary Levi bringing some goofy fun to the franchise. But DC is getting some good news in more than just films: Brian Michael Bendis is running a line of comics for DC called Wonder Comics.
Bendis is one of the most famous modern day comics writers, so this is a big catch. Some of the most famous comic runs were written by Bendis, and he created many iconic portrayals of characters. Bendis' take on Young Justice is pretty anticipated. Plus, Bendis is writing a new comic for a line called Naomi, so there's something new to enjoy as well.
10. The Disney Fandom
Finally, the Disney fandom has a lot to look forward to. Obviously, Disney is a powerhouse, seeing as they own both Marvel and Star Wars, two of the biggest fandoms out there right now. But Disney also has their own material, and 2019 has a few offerings. Recently, Disney has gotten into a trend of remaking their classic cartoons in live-action. Some have been more successful than others (I love Cinderella, but did not enjoy Beauty And The Beast). But in 2019, we're going to see three new live-action adaptations.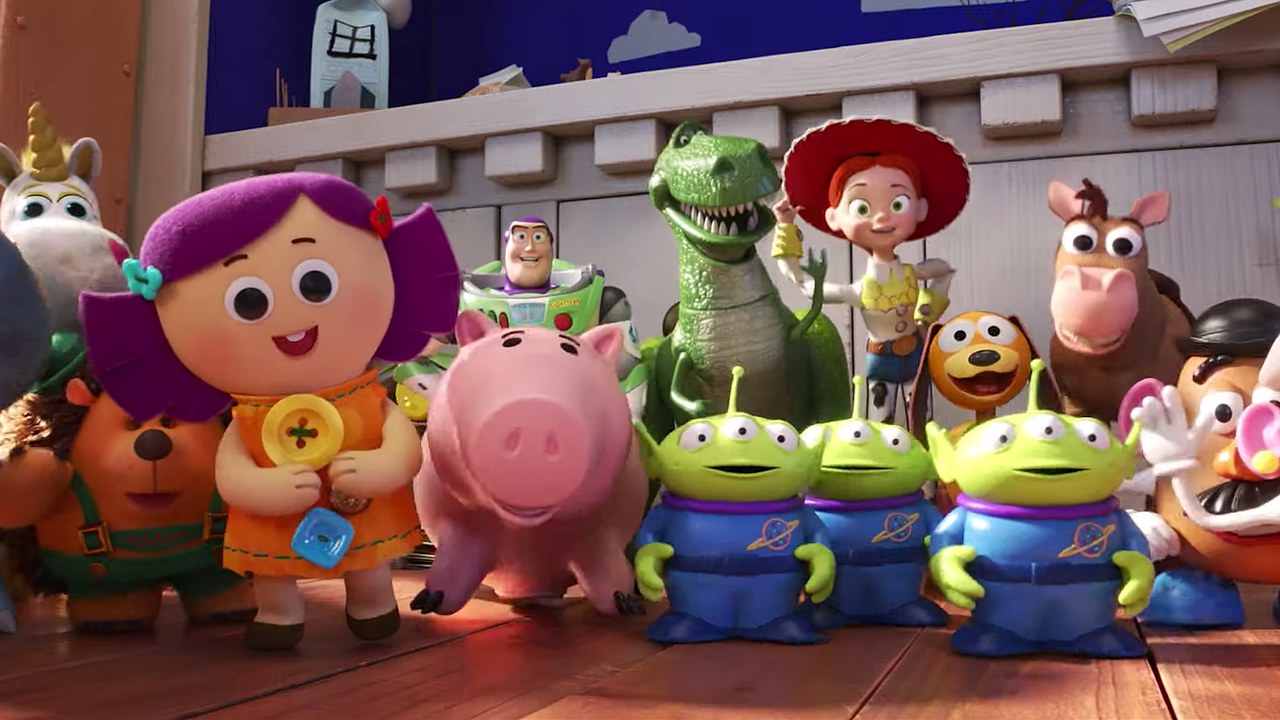 Up first is Dumbo, which comes out in March. The original was incredibly problematic, so this is a chance for Disney to give a family favorite without the racism. Whether or not they're successful remains to be seen. Similar concerns haunt the Aladdin remake, out in May. The initial promotional photos were a bit of a miss, aside from the disturbingly attractive Jafar.
The big Disney hit people are looking forward to this year, though, is definitely Lion King. Out in July, the Lion King brings together a star-studded cast and one of Disney's most perennially popular films. So while people aren't too excited about Dumbo or Aladdin, the Lion King remake is set to get people talking.
Which Fandoms Are You Excited For This Year?
2019 has a lot to offer fans, in a lot of different fandoms. Big franchises are ending, or at least seeing the end of an era. New things are coming, some of them long anticipated. Adaptations and remakes will test the boundaries of fan loyalty.
I have a lot I'm looking forward to. What about you?