I was excited when I heard Netflix was reviving a classic Norman Lear sitcom, but skeptical when I found out the show was One Day At A Time. While the original run was popular in the 1970s and 1980s, it isn't a show with a long cultural legacy. It certainly did not have the same legacy as other Norman Lear-created shows like All in the Family and The Jeffersons (both of which recently had a one-off live revival with a modern cast on ABC).
A Revival Of The Classic Sitcom
The revival of One Day At A Time turned out to have all the hallmarks of the classic socially-conscious sitcoms from the 1970s. This is part of why so many fans were upset when the show was canceled by Netflix in March. Thankfully, the show was rescued by the POP network, with CBS (which owns the POP network) getting rights to air the earlier seasons.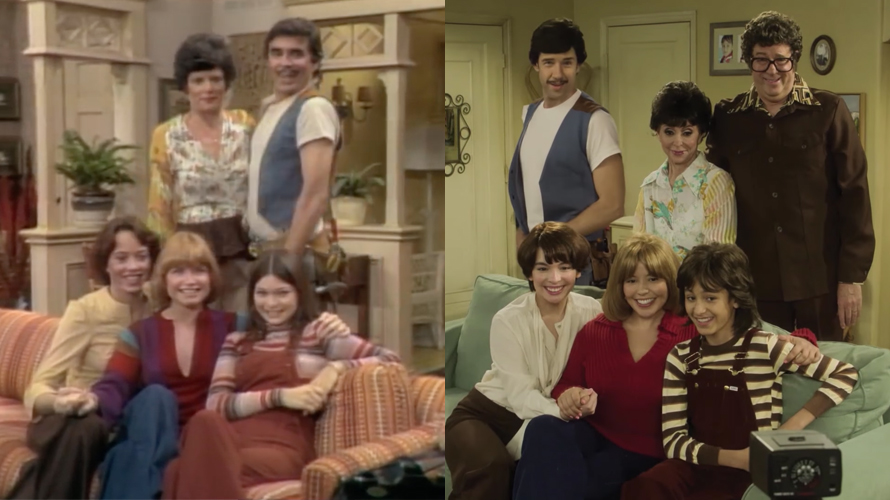 In preparation for the show getting renewed, here are all of One Day At A Time's best episodes. While there are plenty more great episodes, these ten episodes demonstrate that the show perfectly balances classic sitcom tropes with modern, socially relevant commentary.
1. Season 1, Episode 5, "Strays"
Classic sitcom trope: the awkward dinner party.
This episode of One Day At A Time begins with a sort-of bait-and-switch, in which we think the major thrust of the plot will be about single mother Penelope throwing a birthday party for her socially awkward boss. Without friends, he invites their terrible co-workers. Meanwhile, her daughter Elena's friend Carmen is always hanging around. After Penelope tells Elena to send Carmen home, the party discovers her sneaking through the back window. This is when we learn that Carmen's parents were deported, and that she has been secretly staying at their apartment.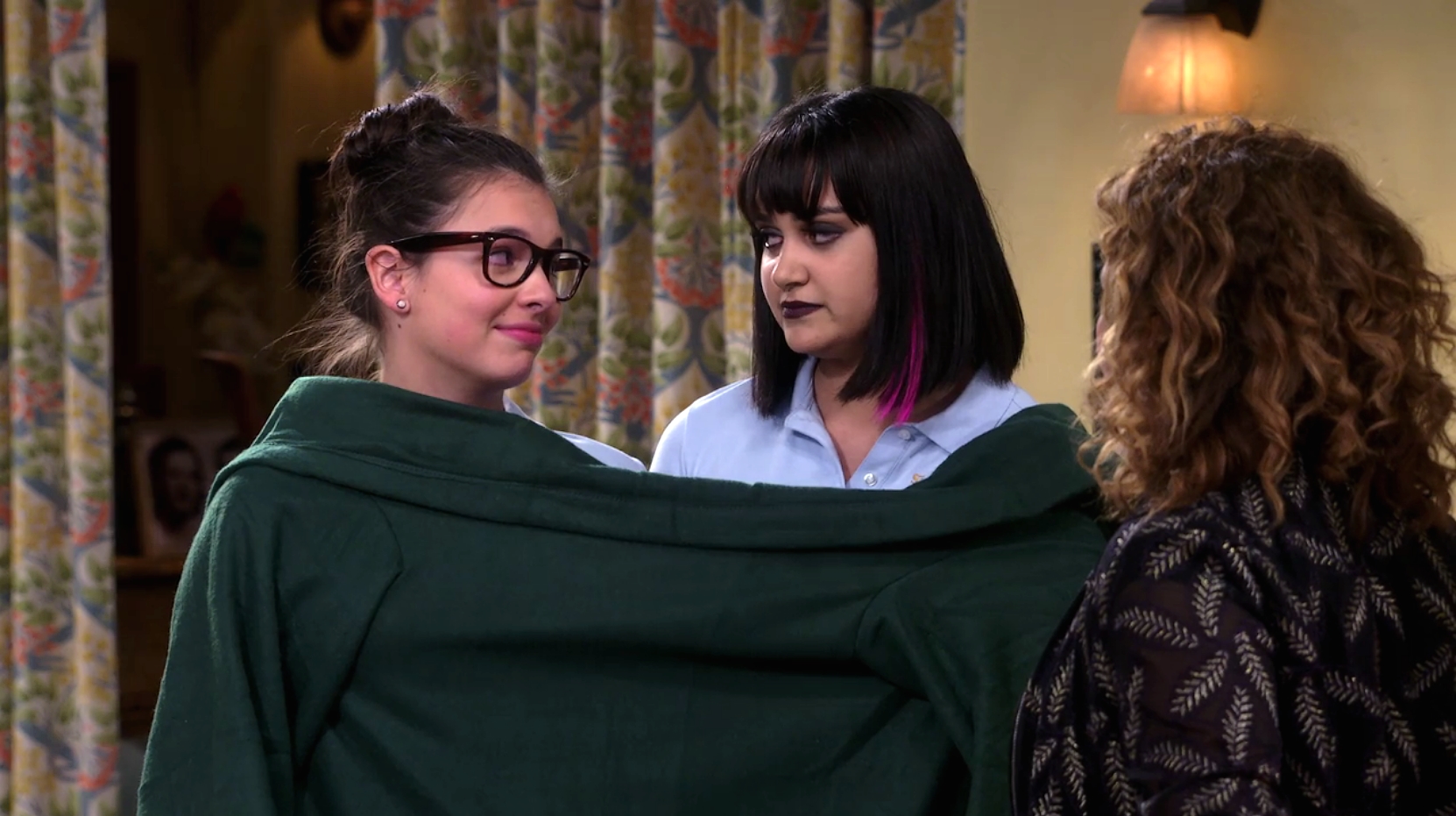 Immigration, in particular, is a tough and very relevant political topic at the moment. However, not very many shows are willing to tackle the issue. The fact that a sitcom does, is surprising. The fact that it does so with nuance and thoughtfulness is even more amazing. This episode brings a face to one of the most difficult issues of our time and allows the audience to see the impact of certain political decisions.
2. One Day At A Time: Season 1, Episode 8, "One Lie At A Time"
Classic sitcom trope: everyone in the family has a secret.
Penelope says she has a date, while grandmother Lydia says she's going to church. Teenagers Alex and Elena share the secret that Elena might be gay. It turns out that Lydia is the one going on a date, while Penelope is going to group therapy because of the PTSD she struggles with from her time in the Army.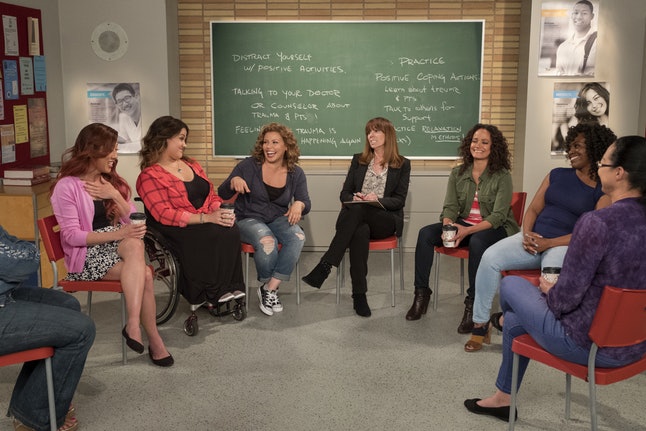 This episode gives us a look at the importance of therapy without hitting us over the head with it. It's also notable for featuring Mackenzie Phillips as the group's therapy leader. Phillips started in the original run of One Day At A Time and became famous for her own struggles with mental illness and substance abuse when she was younger. This show subverts stereotypical images of therapy on television, and this episode demonstrates how difficult it is for someone to even begin the process. By bringing in someone like Phillips it also adds weight to the subject, without letting it become too self-serious.
3. One Day At A Time: Season 1, Episode 9, "Viva Cuba"
Classic sitcom trope: a school project to learn about the family's history.
Alex has to do a school project based on a country. He chooses Cuba because Lydia immigrated from the country when she was a teenager herself. In trying to make a movie out of the family's history, he accidentally uncovers a secret Lydia has been keeping: she had to leave her older sister behind, and never saw her again. Meanwhile, Elena is accepted into a prestigious writing program, but learns that she was chosen as the "diversity candidate."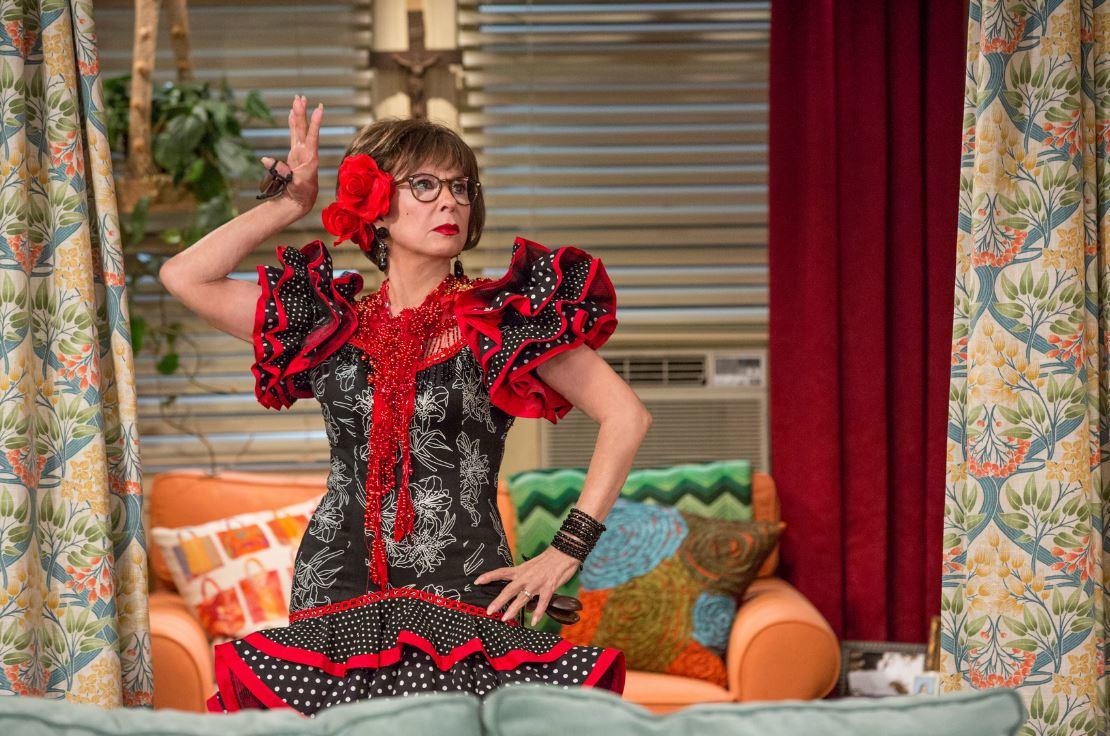 This episode examines immigration from the perspective of those who left everything behind. Even though Lydia came to the U.S. years ago, the difficulties she encountered are still relevant today. It likewise looks at the issue from a generational standpoint when Elena has to decide whether to accept an award as a "diversity candidate." She struggles with whether to accept the award, as it feels like she was not chosen on her merit but simply to fill a box with the program. Ultimately, she chooses to accept it because it is a sign of success, no matter why she was chosen. The award demonstrates just how far the family has come since Lydia immigrated to the United States.
4. One Day At A Time: Season 1, Episode 10, "Sex Talk"
Classic sitcom trope: a parent struggles with giving their kid "the talk."
Penelope struggles with how to approach giving Alex "the talk" when porn is found on his computer and everyone has an opinion. In a twist, we learn that it was Elena watching to better understand her own sexuality. Elena struggles with coming out to Penelope at the end of the episode. The episode marked the beginning of a positive depicting the LGBTQ+ community on the show. For many in the LGBTQ+ community, coming out can be a difficult process.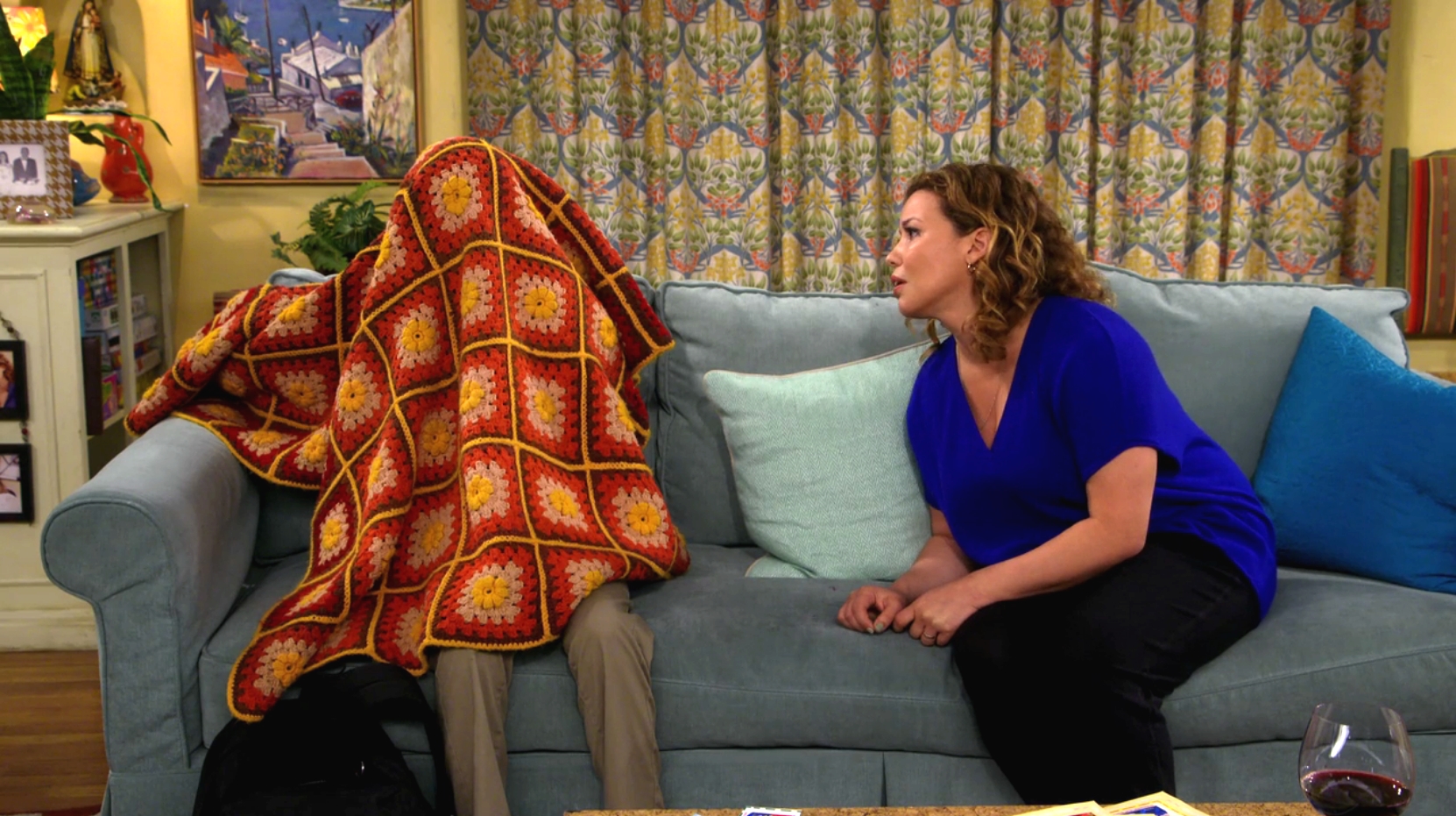 Yet there are not very many representations of this in popular culture media. It is not a surprise that the show manages to handle this topic with care and nuance, because that is the way it handles the toughest issues on the show. By not making the coming out process itself a joke (as the other notable TV episode that used it as a plotline did), they make sure that the character herself is not a joke.
5. One Day At A Time: Season 1, Episode 13, "Quinces"
Classic sitcom trope: the coming-of-age party.
The first episode of the revival of One Day At A Time revolved around convincing Elena to have a Quinceanera celebration for her 16th birthday, so it was fitting that the actual celebration would form the plot of the season 1 finale. Elena and Alex's father, Victor, is home after a stint working as a military contractor overseas. In the past, he has struggled with PTSD and addiction after his experiences in Afghanistan. Penelope divorced him because of his refusal to seek help for these issues and for the safety of the kids. During this visit, Victor seems fine but begins to struggle when he learns Elena is gay. At the ceremony, he stands-up Elena at the father/daughter dance. Instead, she is embraced by her family and friends who love and promise her,
"We got you."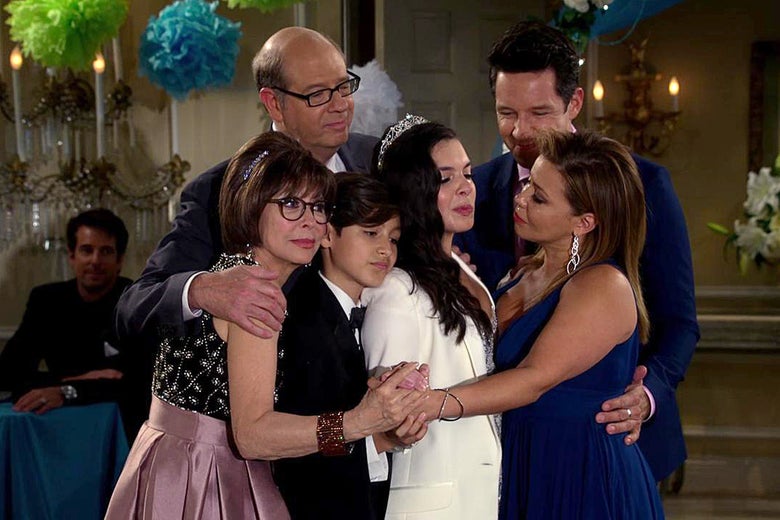 One Day At A Time rejected the easy way out. Instead of showing all of the characters as accepting Elena's decision to come out, it demonstrated that sometimes the path isn't always easy. It was a heartbreaking moment, but showed where the real love and support is in Elena's life. It also provides more positive representation for the LGBTQ+ community.
6. One Day At A Time: Season 2, Episode 9, "Hello, Penelope"
Classic sitcom trope: trying to impress the new boyfriend.
Penelope runs into Max, who she knew in the Army. After learning he was also divorced, they began seeing each other. Embarrassed that she is taking antidepressants, she goes off her medications. The rest of the episode forms an insightful and caring look at depression.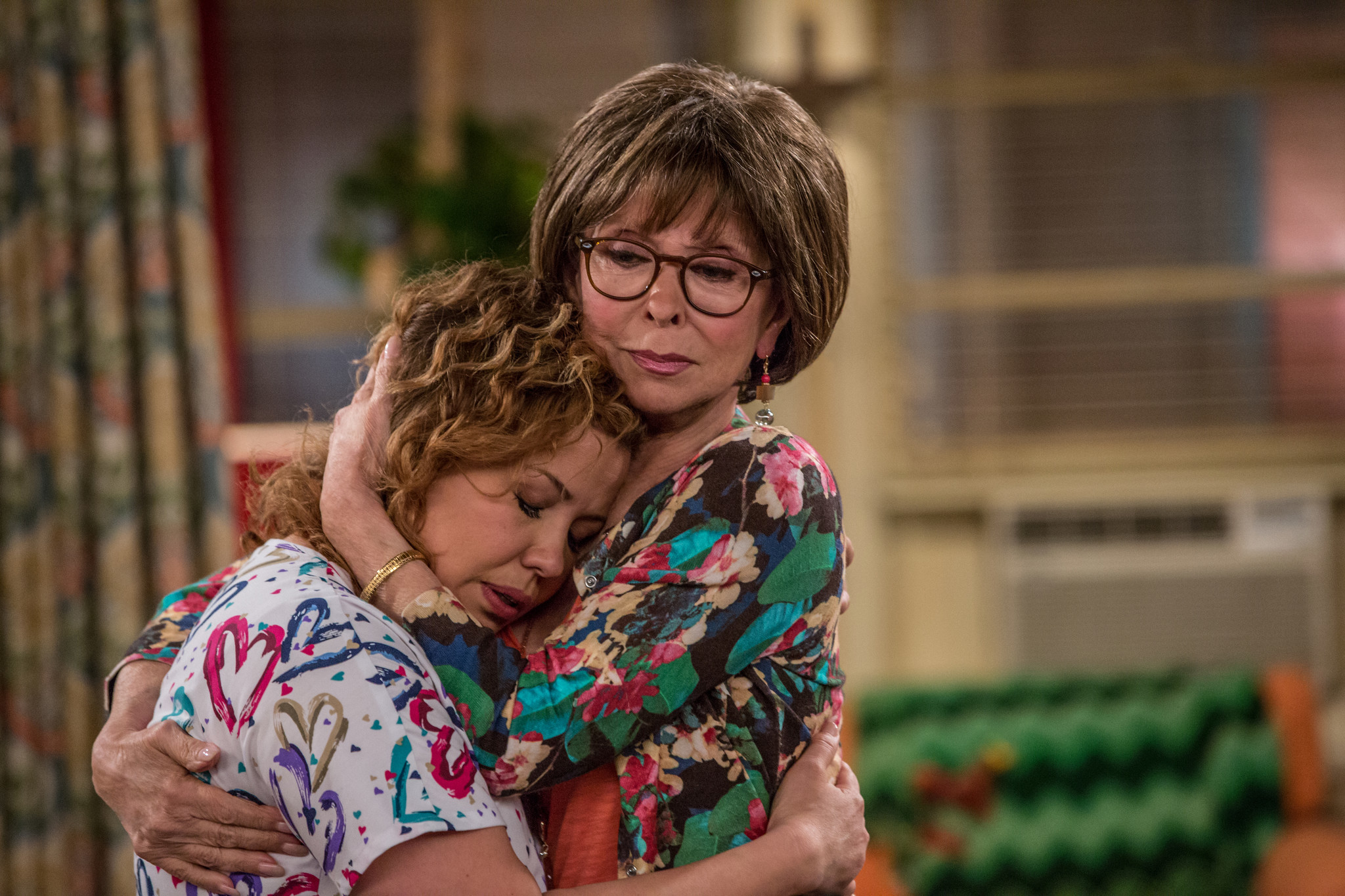 This is arguably one of the most realistic depictions of depression on television. The show includes the toll mental health issues have on both the person suffering from it and the people around them. Lydia doesn't believe in taking medication or going to therapy and is initially happy that Penelope has stopped both. When she sees what happens to her daughter off medication and therapy, everyone learns that getting treatment for depression doesn't mean that someone is broken or weak.
7. One Day At A Time: Season 3, Episode 5, "Nip It In The Bud"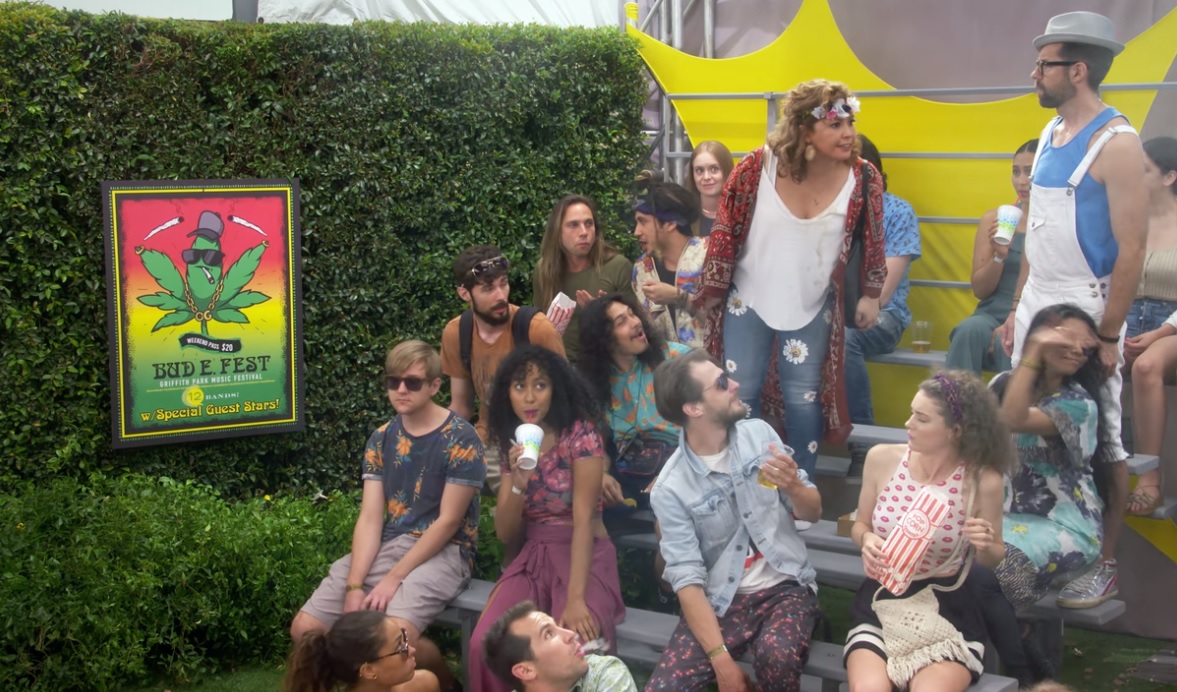 Classic sitcom trope: the "Very Special Episode."
Penelope allows Alex to attend his first concert. Nervous, she goes to spy on him and discovers it is a pot-themed concert. Penelope punishes Alex, who lies and tells her that he has never smoked pot before. When her friends convince her she was too easily persuaded, she searches his room and finds more. This episode could very easily have taken the path of other "Very Special Episodes" popular in the '80s and '90s, in which the characters are known to
"Just Say No."
Instead, it subverts this trend when it turns the issue on its head and becomes a frank discussion about race. Penelope tells Alex a story about when she was younger and got caught in a pot. She was almost arrested, while her white friends were practically let off the hook. Her point is that while it is bad to smoke pot underage, it is more dangerous for people of color, who are more likely to be prosecuted for possession than their white friends.
8. One Day At A Time: Season 3, Episode 7, "The First Time"
Classic sitcom trope: teenager has sex for the first time.
Elena and her non-binary partner Syd decided to have sex for the first time and rent a hotel room. Penelope learned about it when she discovered a small incidents charge on her credit card from the hotel. She struggles with how to approach Elena about it, eventually discussing both the physical and emotional ramifications of sex. We learn Elena and Syd had sex in a thoughtful, consensual way that was not without the real fears expressed.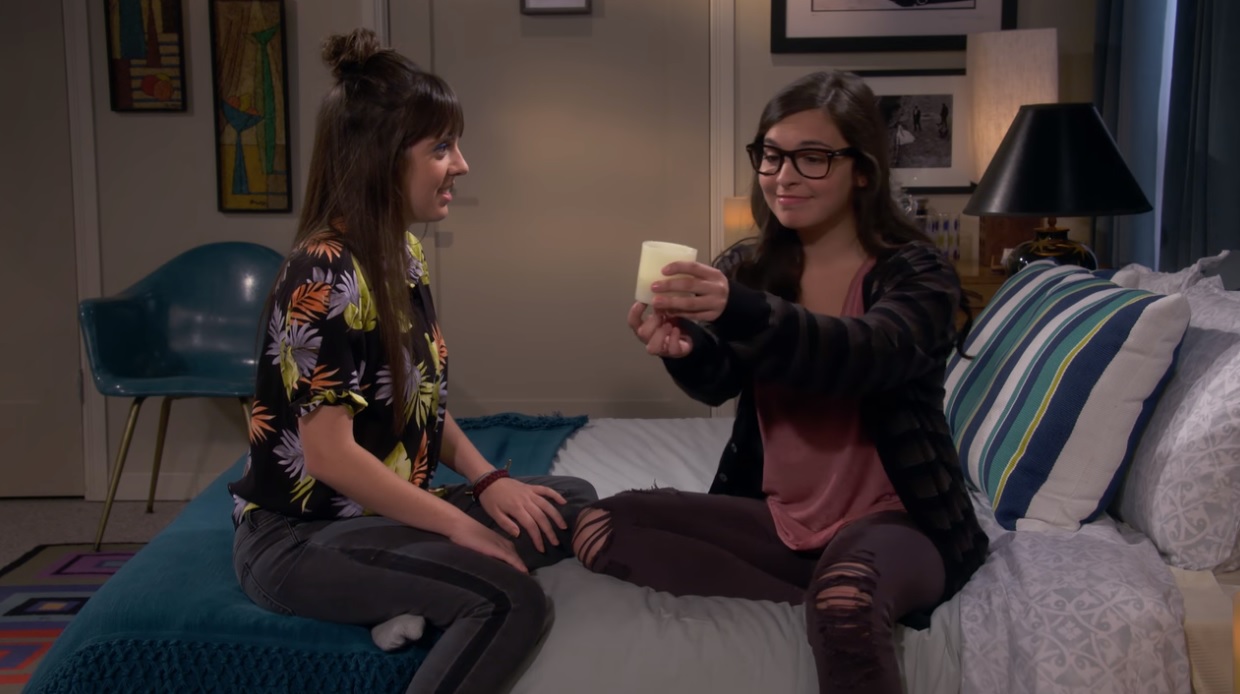 Like the episode in which Elena comes out to her mom, this episode undertakes the importance of representing the LGBTQ+ community on screen. By taking the issue of sex seriously but not too seriously, it keeps the act itself from becoming a joke. With this episode, the show once again proved just how dedicated they are to being an ally of the LGBTQ+ community.
9. One Day At A Time: Season 3, Episode 9, "Anxiety"
Classic sitcom trope: mom is overwhelmed.
Penelope has decided to go back to school so that she can get a promotion from nurse to nurse practitioner. She struggles with studying, raising her kids, taking care of her mother, working, and dating. Her episodes of anxiety were filmed in black and white. In one instance, she imagines stop signs as a technique to combat her attacks. This contrast highlights her anxiety attacks by separating them from reality.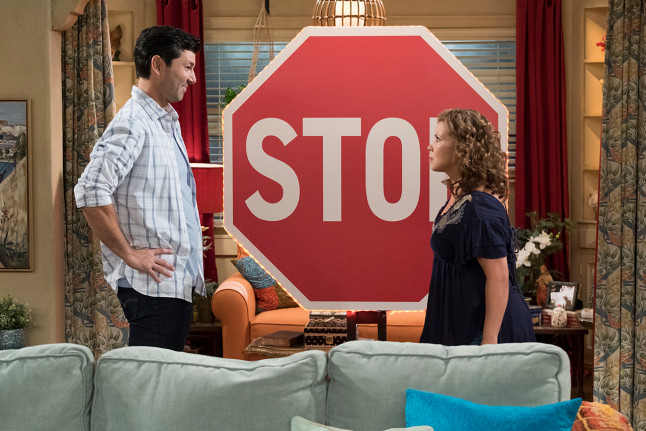 When we come back to reality, we can clearly see how they've impacted her. Like "Hello, Penelope," which dealt with depression, this episode takes a sensitive look at anxiety. Penelope is concerned about her ability to raise her kids when she suffers from depression and anxiety. But, as with the earlier episodes, the show's nuanced take on mental health allows us to see that depression and anxiety do not make you a broken person.
10. One Day At A Time: Season 3, Episode 12, "Drinking and Driving"
In the previous episode, landlord Schneider's father came for a visit and was cold and unfeeling toward his son. Schneider's sobriety was discussed in previous episodes. It isn't until this season that we started to see the struggle to stay sober play out.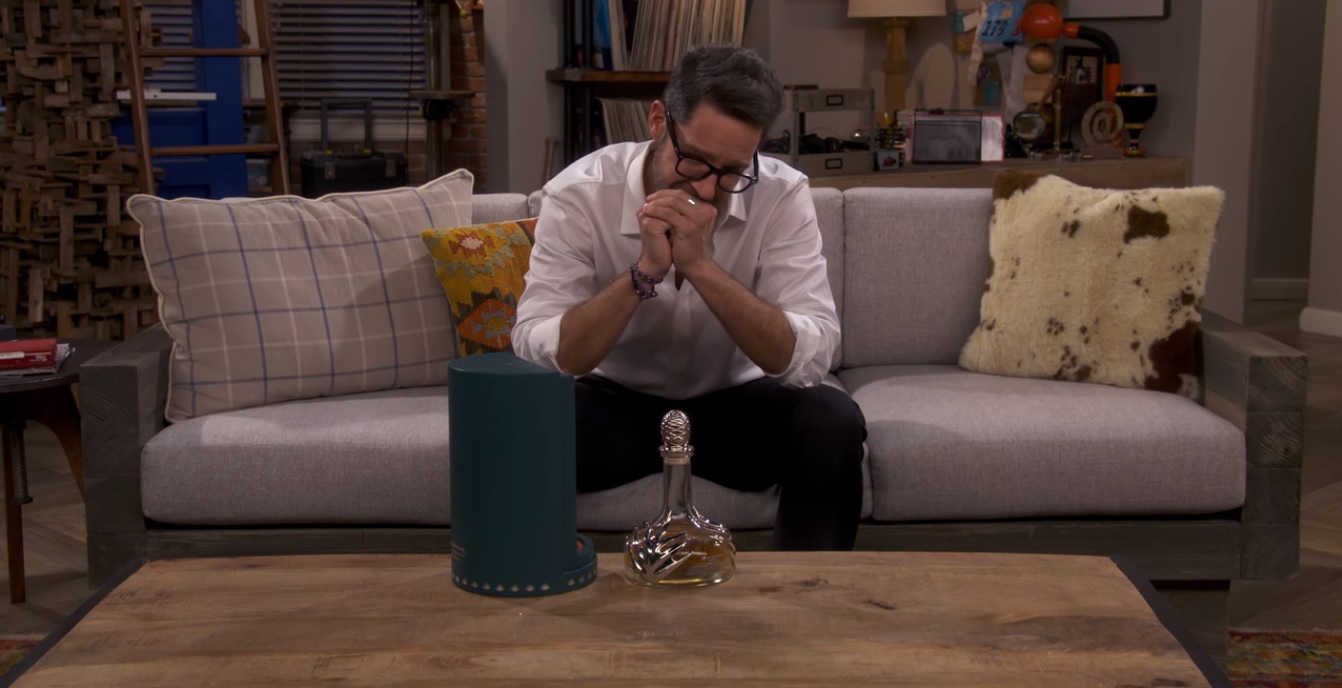 He relapses, and we see the fallout from both Schneider himself and the Alvarez family, who have come to see him as a member of the family. Again, what could have felt like a "Very Special Episode" instead becomes a nuanced look at what causes someone to fall into addiction and relapse. The episode also highlights the importance of getting help and the difficulty in asking for it. In the end, Penelope reminds him how much he has helped her with her anxiety and depression, and that she is there to help him.
A Show That Brings Laughs And Love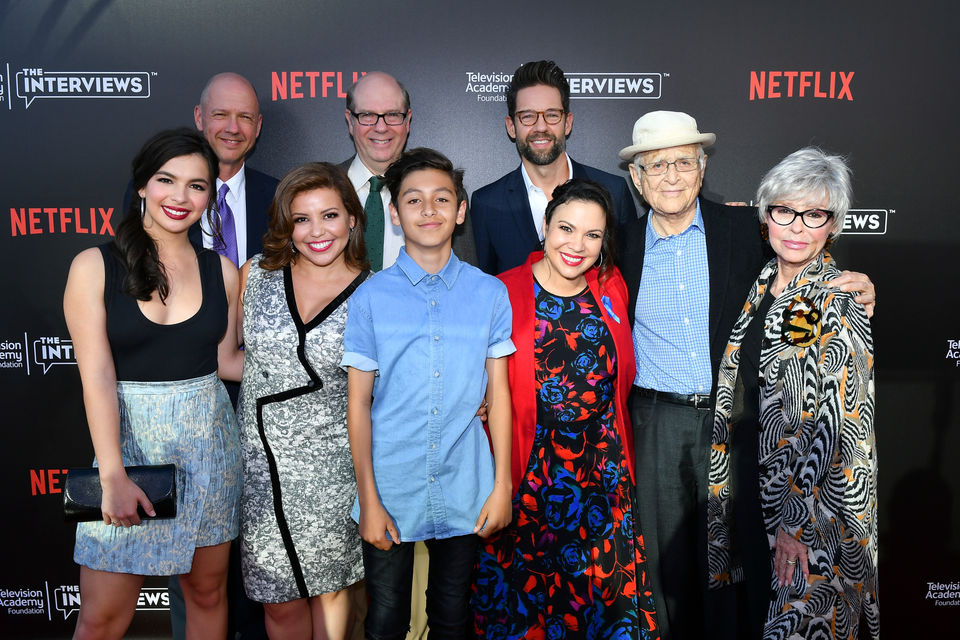 There are many more great episodes of One Day At A Time. This list is only a small sample of what the show has to offer viewers. It has been praised by groups like GLAAD for its diverse cast and nuanced take on issues surrounding underrepresented groups. Sitcoms have come a long way since Norman Lear introduced audiences to the socially conscious version in the 1970's. I'm certainly glad One Day At A Time was picked-up after being cancelled by Netflix. We need more shows with both heart and laughs.