Every season brings in a wide array of anime with tons of original series and newly adapted manga series. This previous season adapted many great manga, such as Beast Stars and Dorohedoro. However, many fans understand that their favorite anime this season could be the last. As most anime series do not go longer than the standard twelve to twenty-four episodes. This standard is likely due to the adaptation catching up to the ongoing source material or the decline in popularity of the series.
Most anime studios often use a conventional approach when considering adapting another season of an adapted series. This approach is largely due to its popularity, or that the source material is progressing farther. As seen in the overly popular series My Hero Academia, receiving back-to-back seasons and the long-awaited comeback of the Seven Deadly Sins anime. In light of this, these are ten anime series that could get another season for those reasons.
1. Black Lagoon
This 2002 manga about a team of pirate mercenaries around the Southeast Asian sea is known for its Hollywood-style action scenes, dark and mature themes, and its excessive use of violence. It is also known for its use of strong female characters and the exploration of criminal activity in society.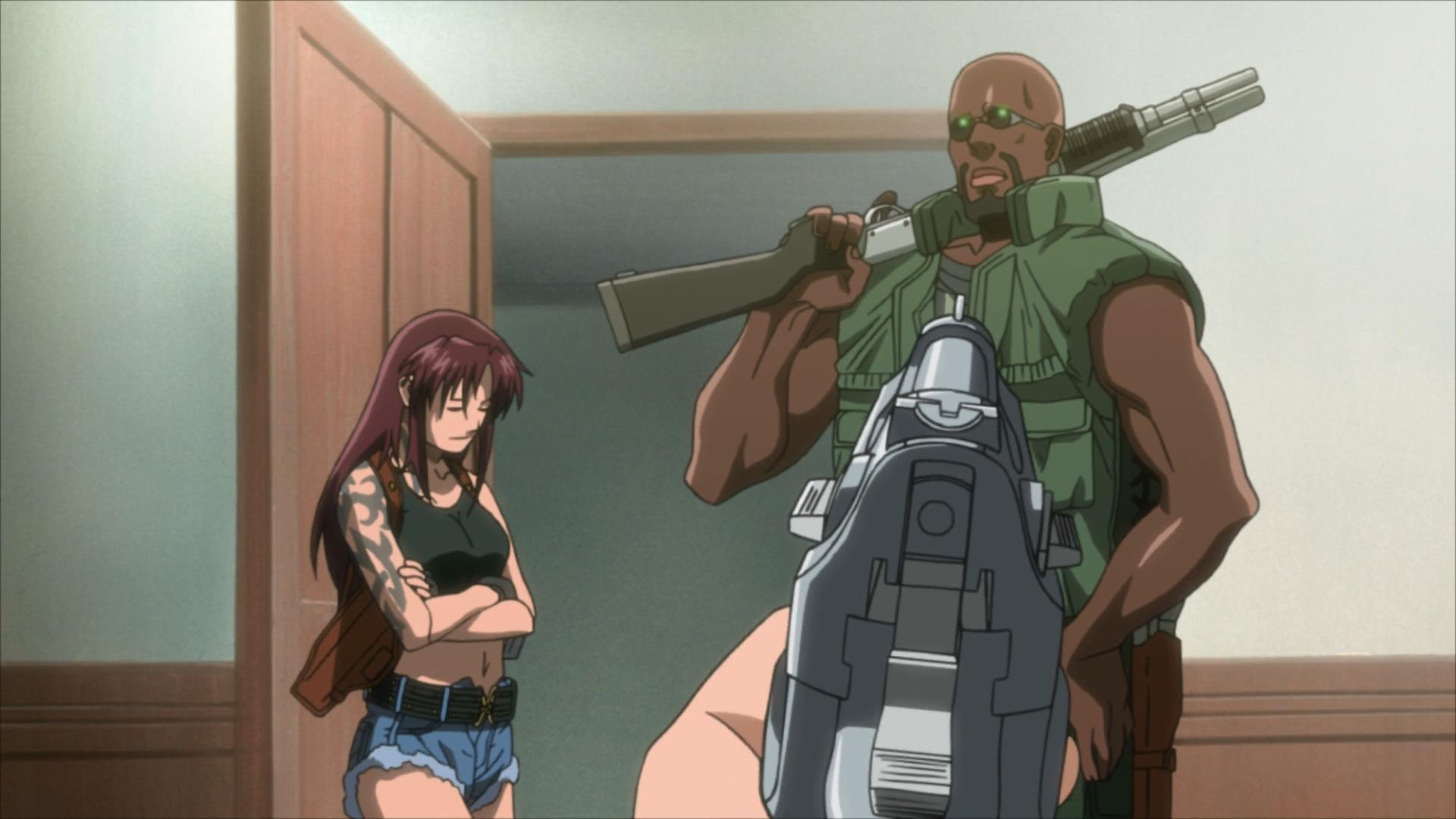 Madhouse studios produced the anime adaptation. Creating twenty-nine episodes and covering all of the story arcs except for two. The manga has taken multiple hiatus breaks and the author Rei Hiroe announced that the manga series will resume in September 2019. If the manga series resumed a lengthy and consistent publication then the chances of another season becoming adapted is likely due to its popularity and fan base.      
2. Nanbaka
The 2013 situational and meta-comedy manga follows the daily lives of prison inmates and guards at the world's most formidable and inescapable prison. The series is mainly advertised as a comedy, however, it contains mysterious action-packed story arcs with dark/tragic undertones. Many fans of the series compared it to Gintama for its storytelling pattern as it switches from comedy arcs to dark-themed action arcs.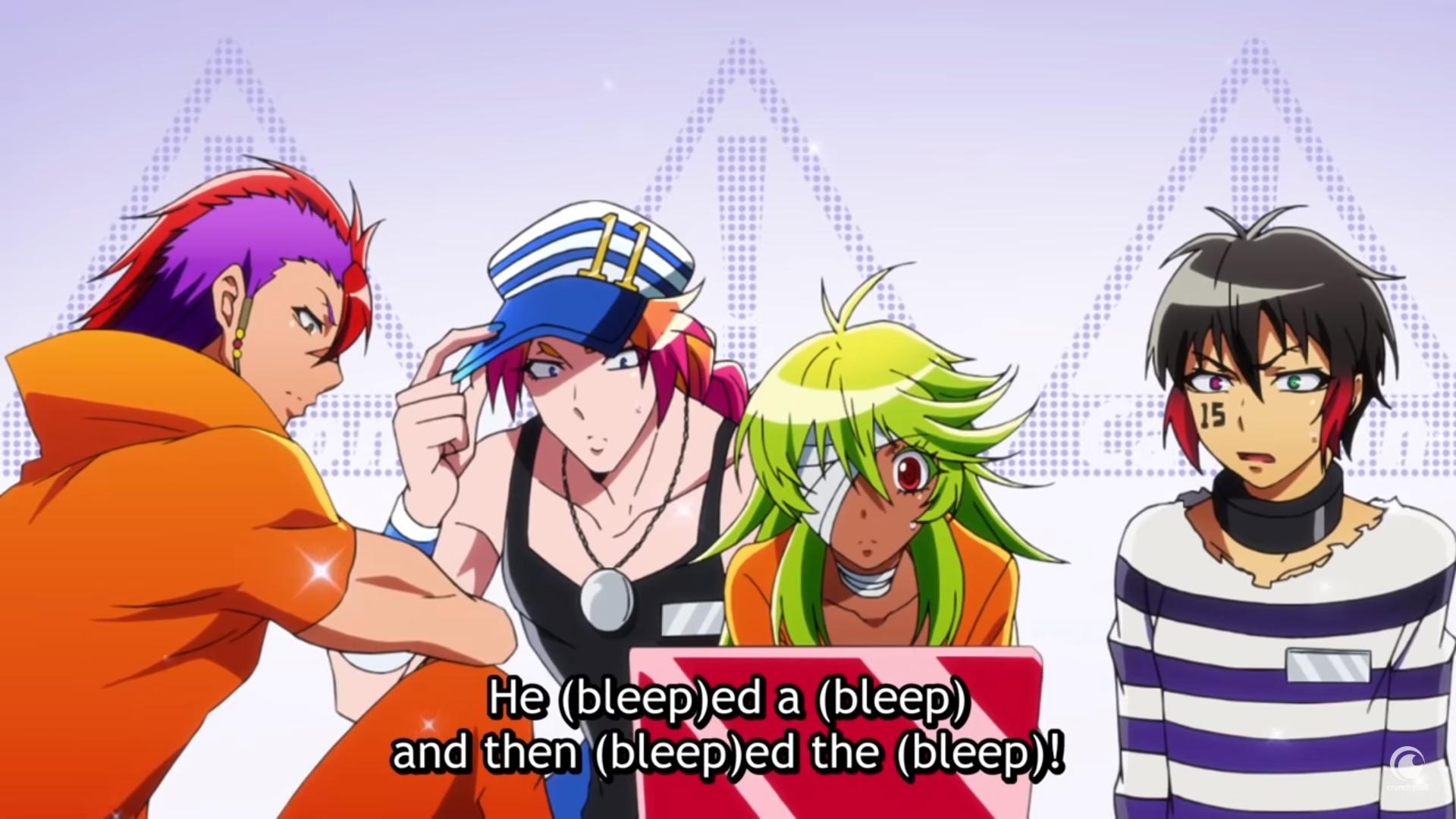 The manga received an anime adaptation in October 2016 and produced twenty-six episodes. Unfortunately the adaptation ended on a cliffhanger, right in the middle of an action-packed arc. This was due to the adaptation catching up with the source material, and the anime ended without any news of another season. The manga recently finished the arc that the adaptation left on and began its newest one. If publication continues to be consistent then Studio Satelight could green light another season to renew interest.     
3. Drifters
This fantasy adventure manga created by Hellsing creator Kouta Hirano centers on historical figures summoned to an unknown fantasy world to wage war on each other. The manga involves historical figures such as Joan of Arc, Oda Nobunaga, Hannibal Barca, Rasputin, and many more. The series is another addition to the isekai genre, during the isekai (different world genre) boom in 2016. Drifters stands out by turning the reader's expectations through its steady pace of action, and its gritty and detailed art style.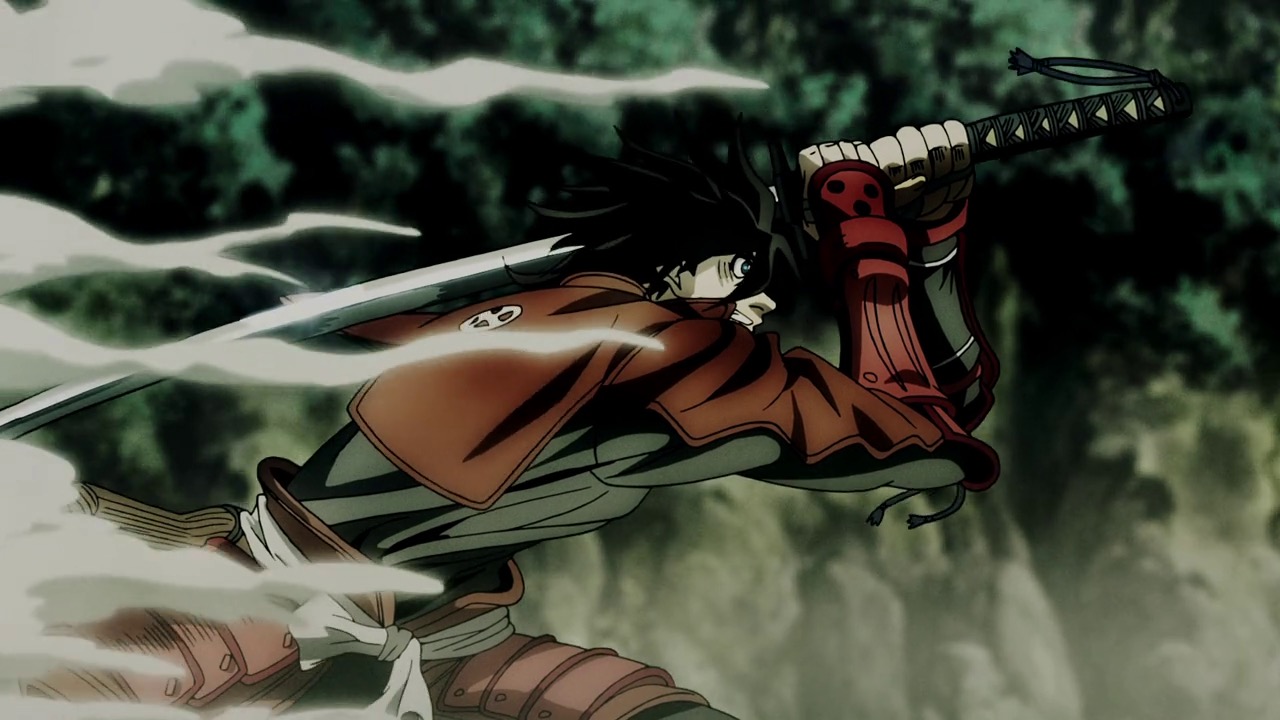 In October 2016, Hoods Entertainment produced the adaptation and featured twelve episodes. In addition, Yasushi Ishii who also worked on Hellsing composed the music of the series. While the anime did announce a second season, there was no indication of when, other than "20XX". This could be as soon as a 2020 or 2021 release, but there is no confirmation in sight. However, this could be a tactic to retain hype for the series until the manga creates enough chapters for another season.
4. Grand Blue
This comedy manga centered on scuba diving misleads readers as they expect a story that is similar to Free. Instead, they got the exact opposite, as it nearly ignores the diving aspect and focuses on college stereotypes of binge drinking and irresponsible behavior. The series only uses scuba diving as a means to create more opportunities for heavy drinking and partying. The manga's comedy also focuses on goofy slapstick and adult humor. Alongside a detailed art style that enhances the severity of the character's feelings and personalities.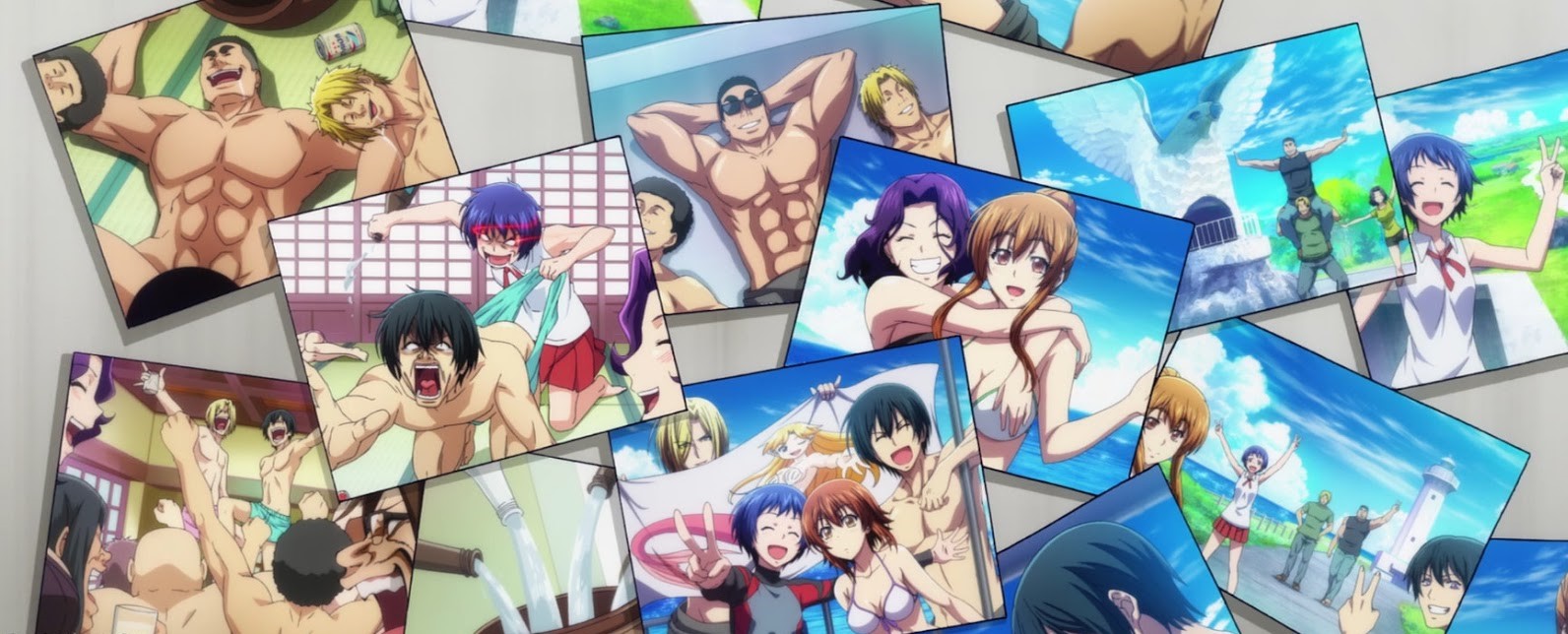 Many fans praised the twelve-episode adaptation because they were surprised by the outlandish humor. One of the things that shocked many viewers were the naked muscular men drinking 99% vodka in the very first episode. Another season of the series could become adapted for its satirical take on adult humor and slice-of-life tropes.
5. Dagashi Kashi The Anime
This 2014 slice-of-life comedy series about a countryside candy shop sold three million print copies in 2018. It became popular due to the informative presentation of Japanese snacks and it's simple storytelling of everyday life in the Japanese countryside. Anime viewers became instantly hooked, because of its simplicity, and light-hearted gags.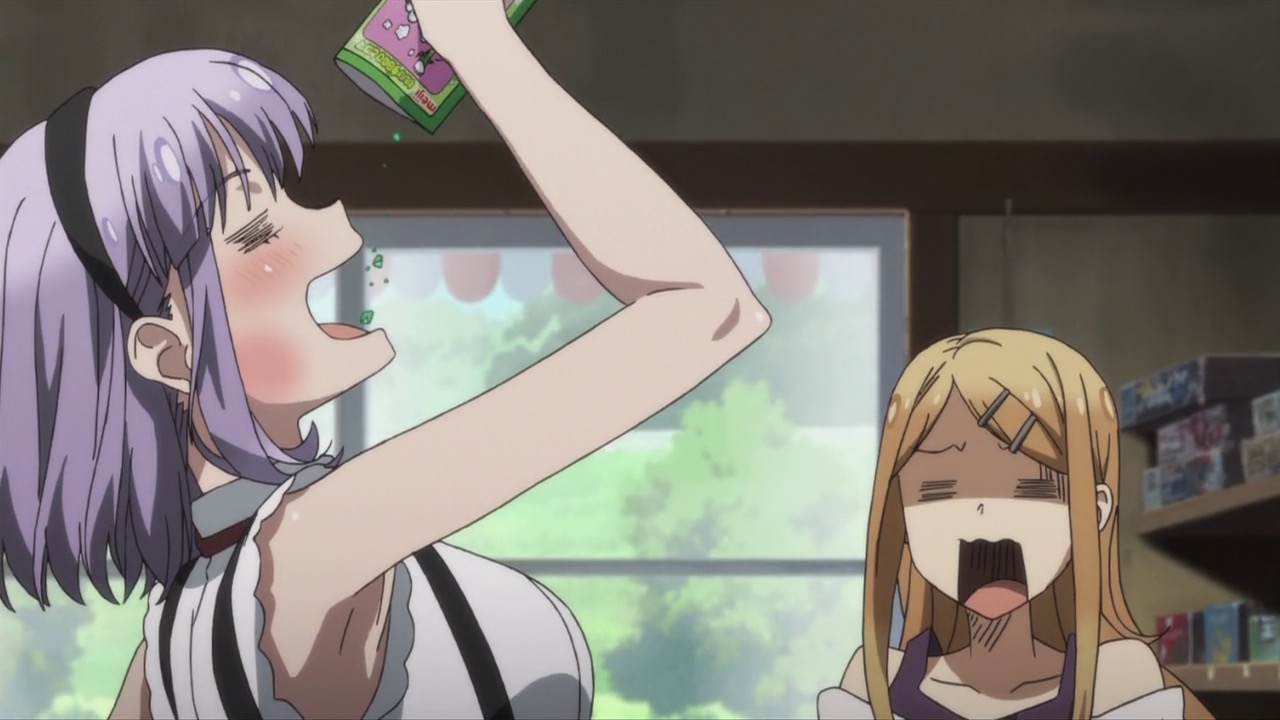 The manga series completed its run of eleven volumes in April 2018. However, there isn't an official English translation due to its content mainly focused on the history, creation, and advertisement of Japanese snacks. Despite this, there are many fan translation projects currently translating it. As there are currently twenty-four episodes that have adopted the majority of the volumes. A third and final season can adapt the remaining chapters to wrap up the story for fans.  
6. Beautiful Bones: Sakurako's Investigation
The mystery light novel series received an anime adaptation in October 2015. The story revolves around Sakurako Kujo, an osteologist with a forensic background, her assistant Shotaro, and their encounters in solving local mysteries. One of the strongest concepts in this series is its approach to solving a mystery. As Sakurako's background and obsession in osteology (study of bones), portrays an objective and cold calculating method of solving mysteries. Critics praised the show's mysteries as reminiscent of the American crime drama CSI: Las Vegas.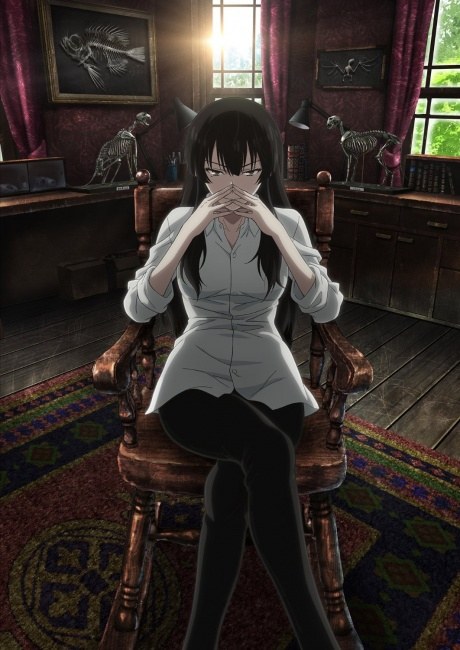 Currently, the light novel has fourteen volumes and a twelve-episode anime adaptation. The adaptation has received many favorable reviews for its storytelling and animation. Troyca Studios could produce another season to bring more brand recognition and increase its reputation for producing quality animation.          
7. No Game No Life
This light novel series follows two pro gaming sibling shut-ins, Sora and Shiro, and their quest to take over a fantasy world that is centered on games. The series is another take on the isekai genre. However, it subverts expectations as the main protagonists are overpowered with their intelligence but balanced by their flawed hikikomori (shut-in) lifestyle.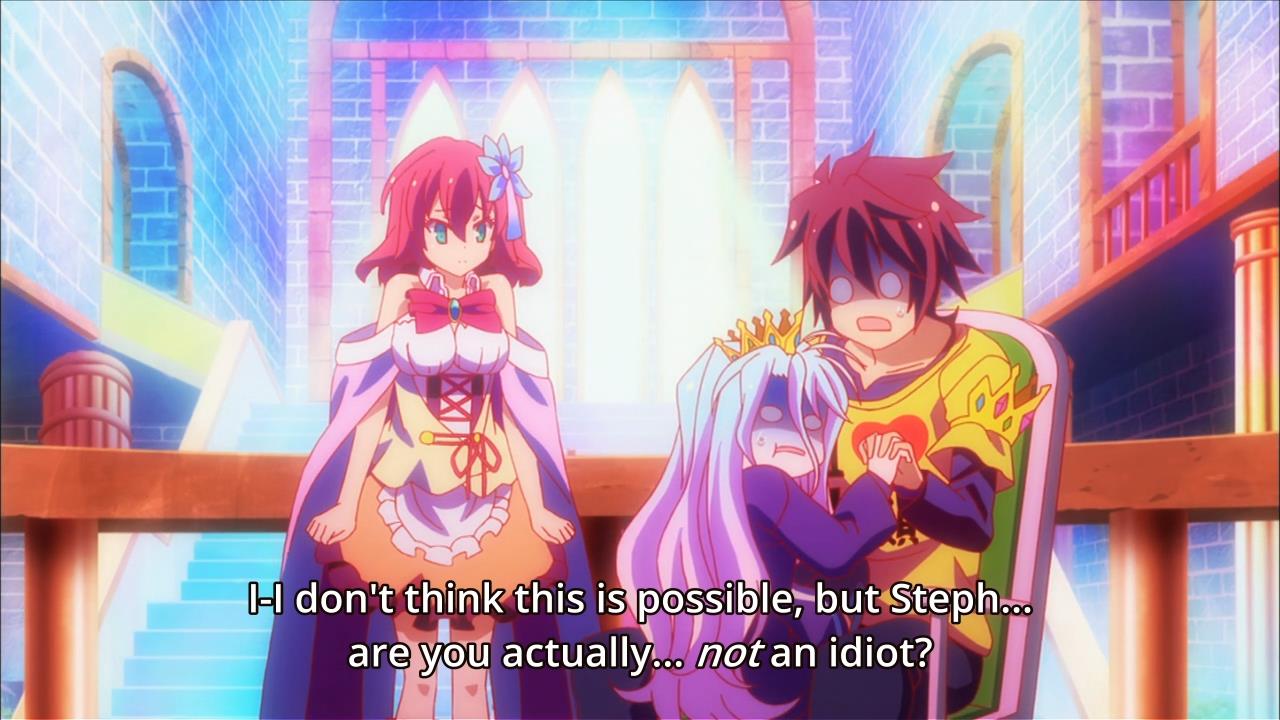 The series received a twelve-episode adaptation in 2014 and fans and critics alike praised its distinct and colorful art style. However, one of the main criticisms was its unnecessary amount of fan service with the underage female characters. Despite this, the adaptation released a prequel movie in 2017, and it properly sets up the story for another season if Madhouse Studios wants to continue the series. Fans of the series have been wanting for more and the popularity of the isekai genre is slowly fading. A timely and unexpected release of another season could bring back fans and create new fans alike.
8. Accel World
The 2009 light novel series by Sword Art Online creator Reki Kawahara tells another sci-fi action story. The premise follows the overweight and bullied Haruyuki Arita and his discovery of a secret online augmented reality fighting game, where in-game points can be used to accelerate one's abilities in the real world. The story touches upon sci-fi elements of virtual reality while exploring different types of human behavior in a secret society.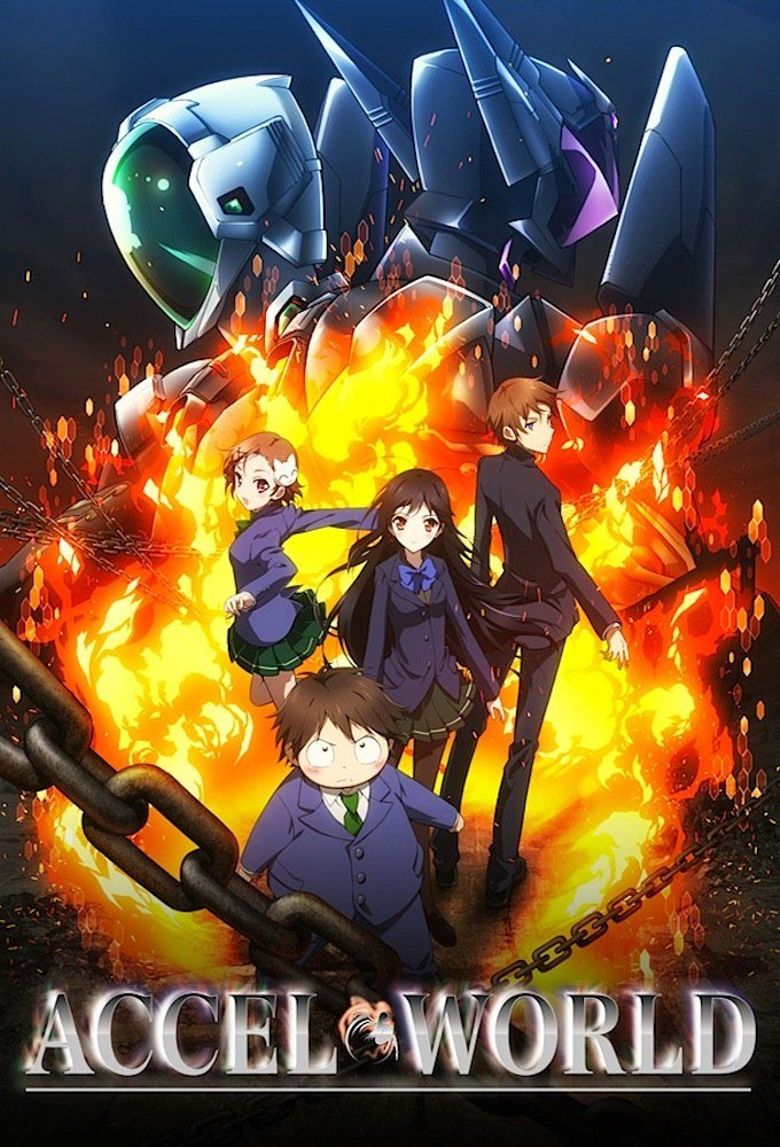 Sunrise Studios adapted the first four volumes into twenty-four episodes and while the anime did perform well among critics. The studio was not able to produce another season due to scheduling conflicts with other projects. Since then, Kawahara has written an original movie in 2016 and Sony has created several video game adaptations. Currently, there are twenty-four volumes of the light novel, and with the Sword Art Online anime catching up to its source material. The possibility of another season seems likely to bring more focus to Kawahara's other works.     
9. KonoSuba The Anime
The fantasy comedy light novel series was one of the many adaptations during the isekai trend in 2016. Konosuba also follows the generic isekai premise, telling the story of Kazuma. An unemployed shut-in, who was sent to a fantasy world after an unfortunate death. After his death, he meets a goddess named Aqua who offers to reincarnate him into another world. However, after Aqua mocked him, Kazuma decides to take her with him into the new world as vengeance.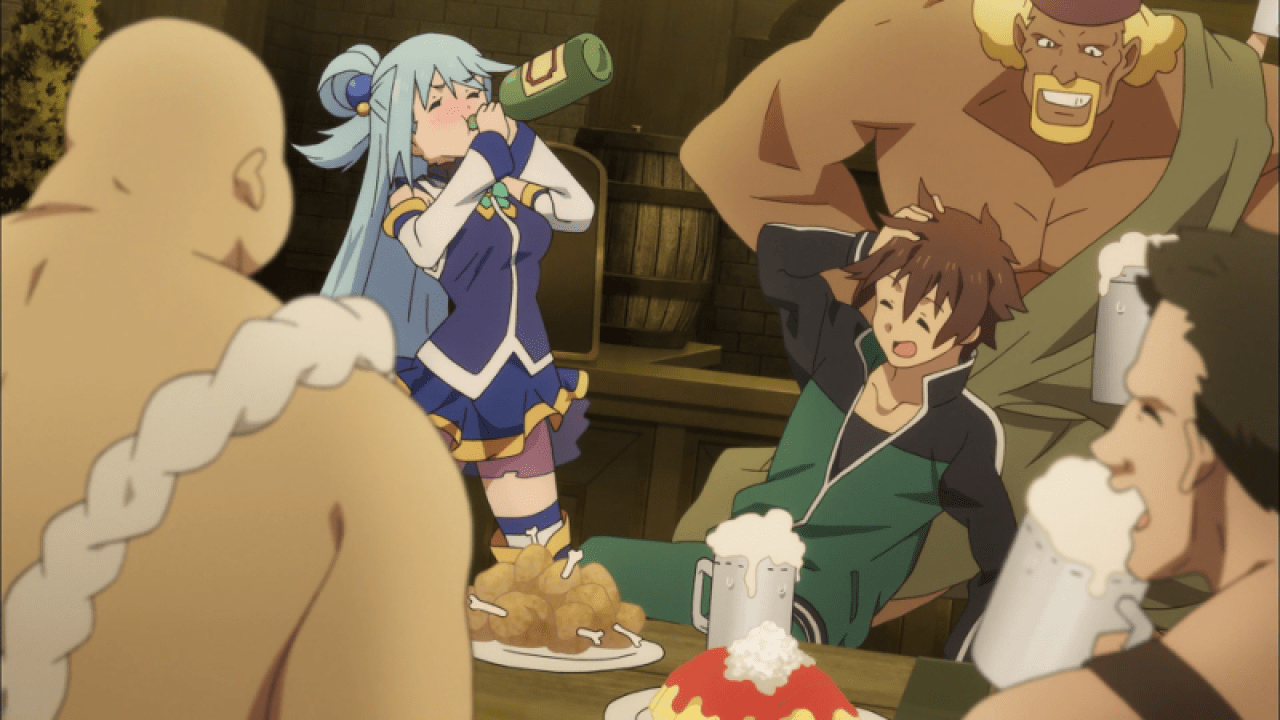 Meanwhile, the series follows a very generic premise. Konosuba differentiates itself from other series by mocking all of the usual JRPG and isekai tropes with a colorful and quirky cast. The majority of the comedy focuses on deadpan humor and the dysfunctional interactions of the main cast. Studio Deen produced twenty episodes, adapting the first four volumes of the light novel along with two OVA's (Original Video Animation).
In August 2019, a movie based on the fifth volume of the series was produced. Based on the successful performance at the box office, another season seems very likely due to its popularity. It has also maintained its popularity by collaborating with other series such as Isekai Quartet.    
10. Gintama Anime
The popular sci-fi historical manga series by Hideaki Sorachi follows the adventures of Gintoki Sakata, a freelance samurai and the work he does in order to pay rent. The series is known for its breaking the fourth wall comedy, parodies of Japanese pop culture, and its unexpected dramatic story arcs. The series is also notorious for using fake endings. This is due to the creator prolonging the story on multiple occasions because he could not wrap up the story. The animated series was planned to conclude around the same time as the source material back in 2018. However, due to a miscommunication between Sorachi and the editors of Shonen Jump about the series finale. Sorachi announced that Gintama wasn't done yet and prolonged the series yet again.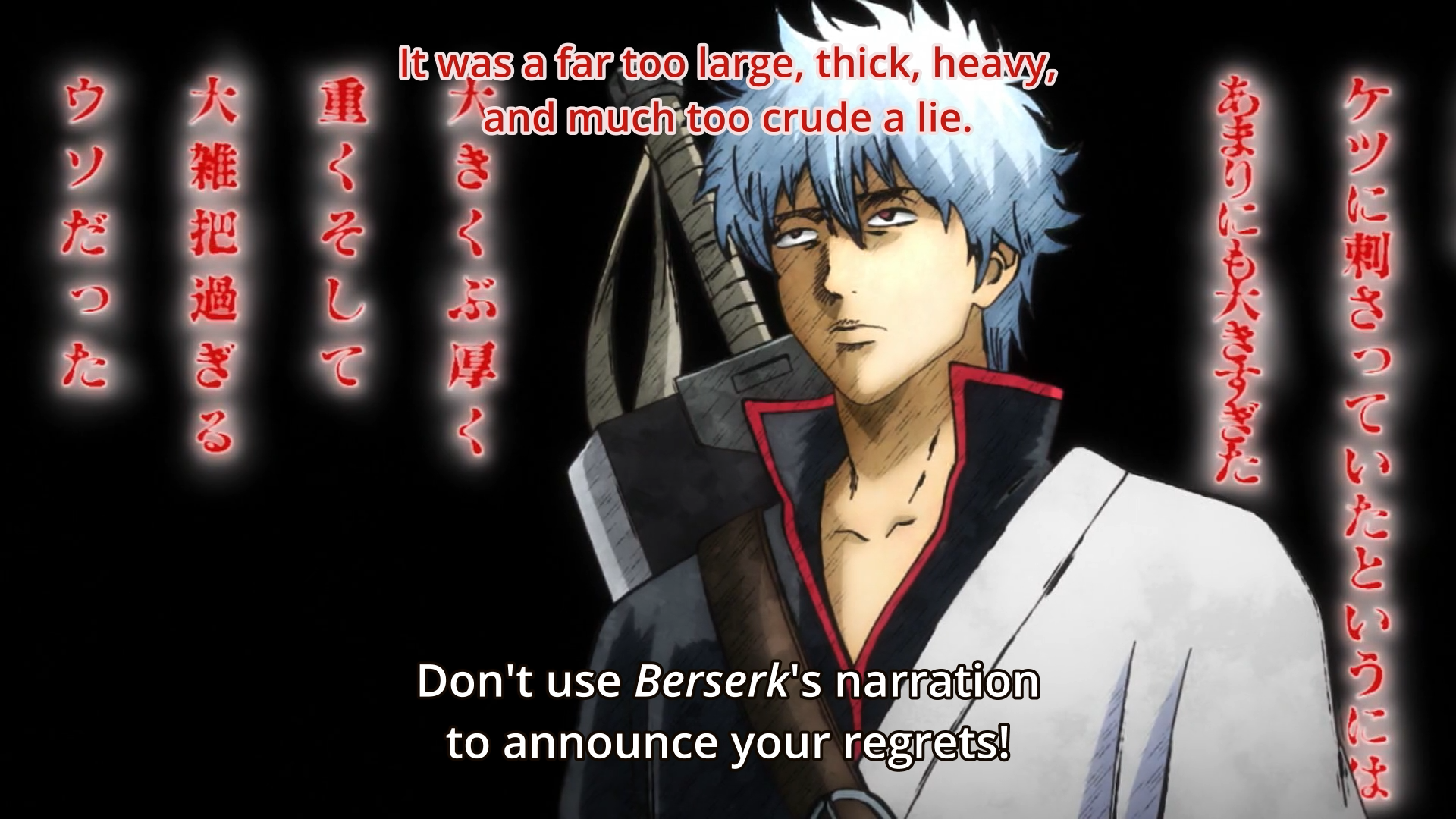 Meanwhile, the latest season of the Gintama anime ended on an original segment that explained the whole miscommunication. The manga eventually completed its run in June 2019 with 704 chapters rivaling other popular Shonen Jump series like Naruto and Bleach. Fans of the series wondered if Gintama was ever going to get an adapted series finale.
However, a 2019 teaser announced a new season adapting all of the remaining chapters, but no exact date has been determined, only stating that production is under consideration. Despite this, fans of the series are confident about another season. There are rumors that an announcement for another season will be released at Jump Festa 2020.    
Will These Anime Series Ever Come Back?
The possibilities of an anime series getting another season are always unpredictable. If the popularity of the series doesn't fade away then the possibility is always there. Many fans thought that Log Horizon would never get another season. However, half a decade later and with continuous fan support, NHK announced the production of the third season. With this announcement of another season, it shows fans that no matter how much time has passed there is always a possibility for another season of your favorite anime. What are some other anime that you think could possibly get another season? Comment below and let us know!